Sharing Plates is a new cafe in Malacca that was started by the same people behind Daily Fix Cafe.
It's located directly opposite Ramada Plaza Hotel, and it's a cafe renovated from a pretty old building.
This is merely a brief review of Sharing Plates cafe in Malacca.
The image below shows the front of the cafe. It's pretty long, so the entrance may not be that obvious.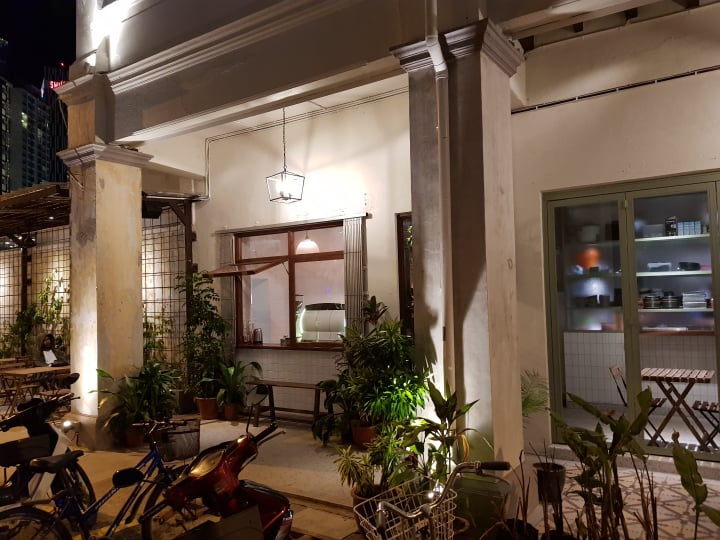 As the building is long and kinda narrow, you won't find too many tables here, but you should get a place on a weekday.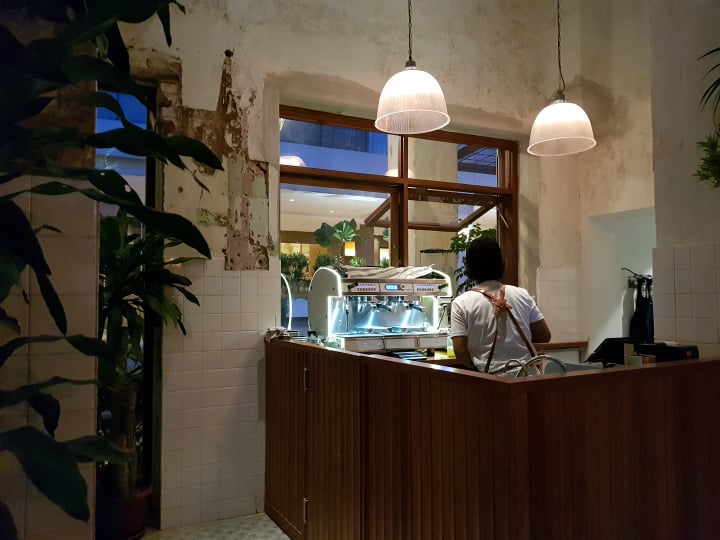 They decorated the interior in a way that brings a rustic feel to the cafe. It's quite comfortable inside as well.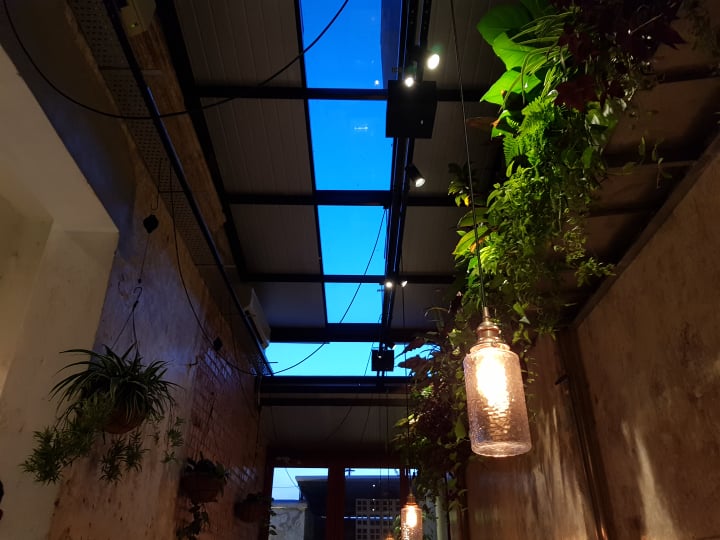 As we visited the cafe for dinner, the menu is more limited. Perhaps it's better to go before 5 pm if you wish to try other types of food.
I ordered the Rose Latte which was quite decent.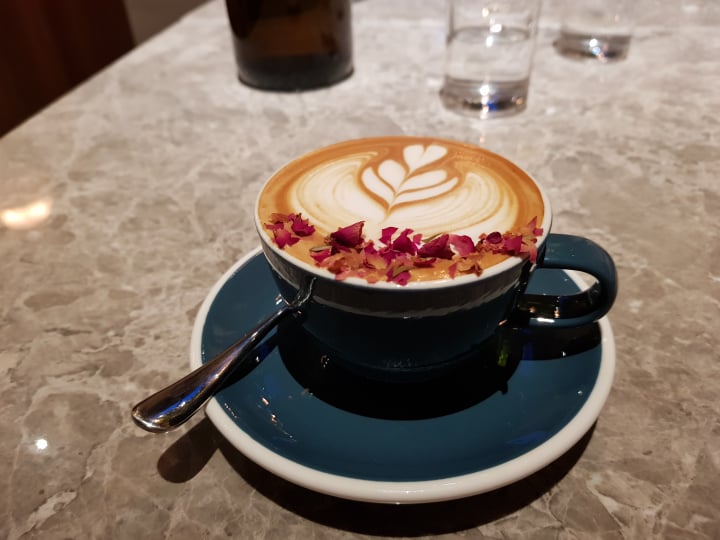 Dinner menu
They may expand the menu in the future, but as for now, the dinner menu is limited.
You get a choice between different types of pasta (e.g. carbonara, aglio olio) but there's a risotto dish as well.
This prawn risotto was cooked pretty well.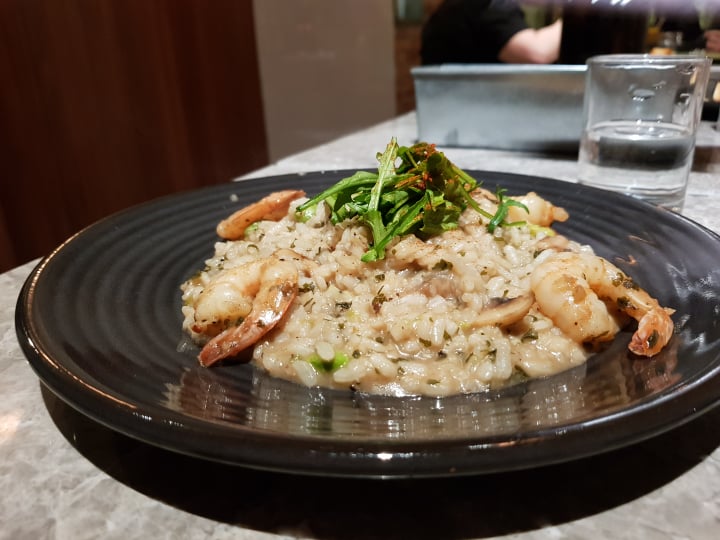 Next up is their aglio olio with smoked duck. It came with bread as well.
The pasta is on the spicy side and the duck was well cooked.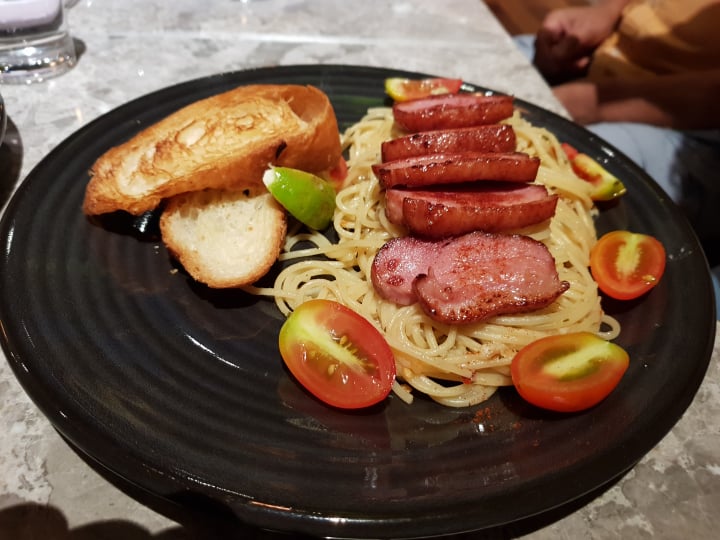 Another dish you can order is similar to the duck pasta, except this one is with chicken.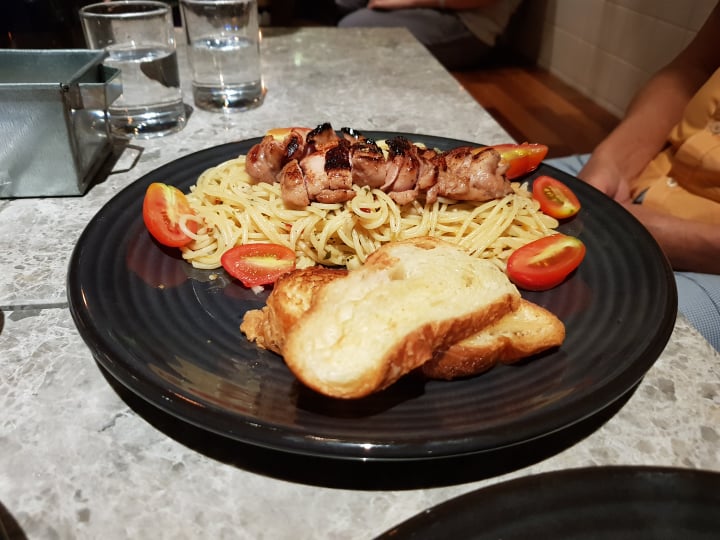 All in all, the dinner menu was limited compared to The Daily Fix, but the risotto and spaghetti were still pretty good choices.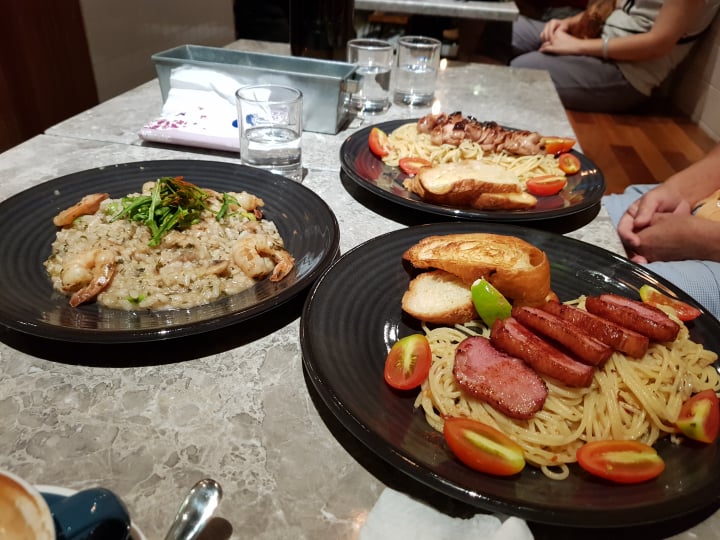 Dessert
Luckily, they do serve their well-known pancakes (the ones Daily Fix are known for).
You should try their pandan pancakes with gula melaka or maybe their banana pancakes.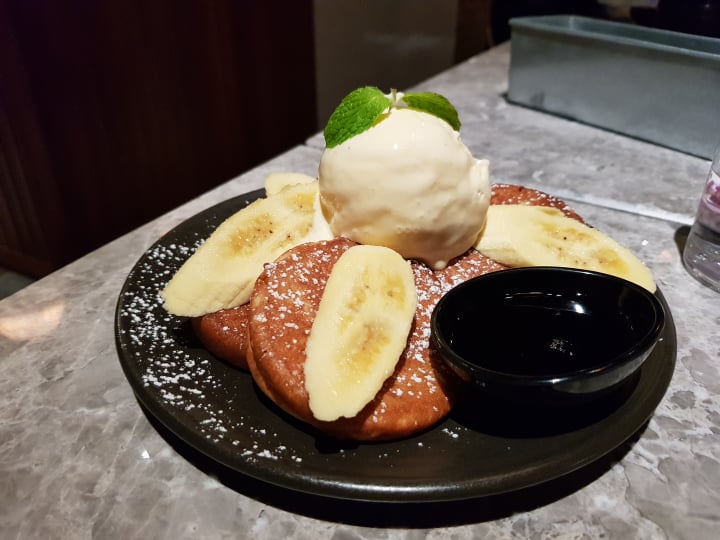 In a nutshell, do check out this cafe if you're nearby in Melaka.
---
Related articles:
8 Bubble Tea Places In Malacca That You Can Check Out
Seafood Buffet At Spice Market Cafe (Shangri-La Penang)
Hoshino Coffee Japanese Cafe @ Midvalley Megamall
Navy Cafe Malacca – Great Place Off Jonker Street
Jibril Cafe – The Brick Wall Behind Sangkaya SS 15