The question of whether you should get a self-hosted WordPress blog i.e. WordPress.org blog or whether you should use other platforms or even free hosting for your blog is one of the most thought about questions for all new bloggers or even intermediate bloggers.
A little bit of introduction.
When I first started blogging eons ago, I started my very mediocre-looking food blog on a free Blogspot domain. I posted a couple of times and gave up eventually. When I looked back, I realised how terribly amateurish the blog looks and even the photos of food were badly taken, like it was work done by a small kid. I gave up on that after awhile since there were no traffic at all.
Later on, in my law school days, I started yet again another blog. This time, it was on legal issues and I just squeezed all of the legal cases or sections that I've learnt in law school all into a blog. It became sort of a cheap looking database. I used the free Blogspot domain again. I applied for Adsense and was accepted for that blog. I stupidly asked everyone to click on the ads and I myself clicked on the ads using the computer at the university library. Of course, my Adsense account was banned in a few days. Stupid me. I gave up on that blog as well.
After finally qualifying as a practicing lawyer, I somehow decided to try blogging again, and I created this blog which I intend to grow seriously as a blogger.
There were many questions that I thought of before starting this blog and made so many mistakes on the way. The first thing that most bloggers do is to figure out their niche before even getting their domain name. I was so undecided I couldn't pick a niche as I wasn't really exceptional at anything. So here I am, running a blog with multiple niches hoping to be successful some day.
Moving on to the topic in hand.
The first thing I did was to pick a domain. I made a simple google search and of course, GoDaddy showed up right at the top of the first page. Back then, I wasn't sure who GoDaddy was but apparently they are among the giants when it comes to buying and selling domains.
So I bought a domain at GoDaddy for about $10 and I bought a 1-year package of Website Builder (affiliated to GoDaddy) because there was a promotion. I never heard of self-hosted WordPress blogs back then. Using the Website Builder offered by GoDaddy was one of the worst mistakes I've made in blogging.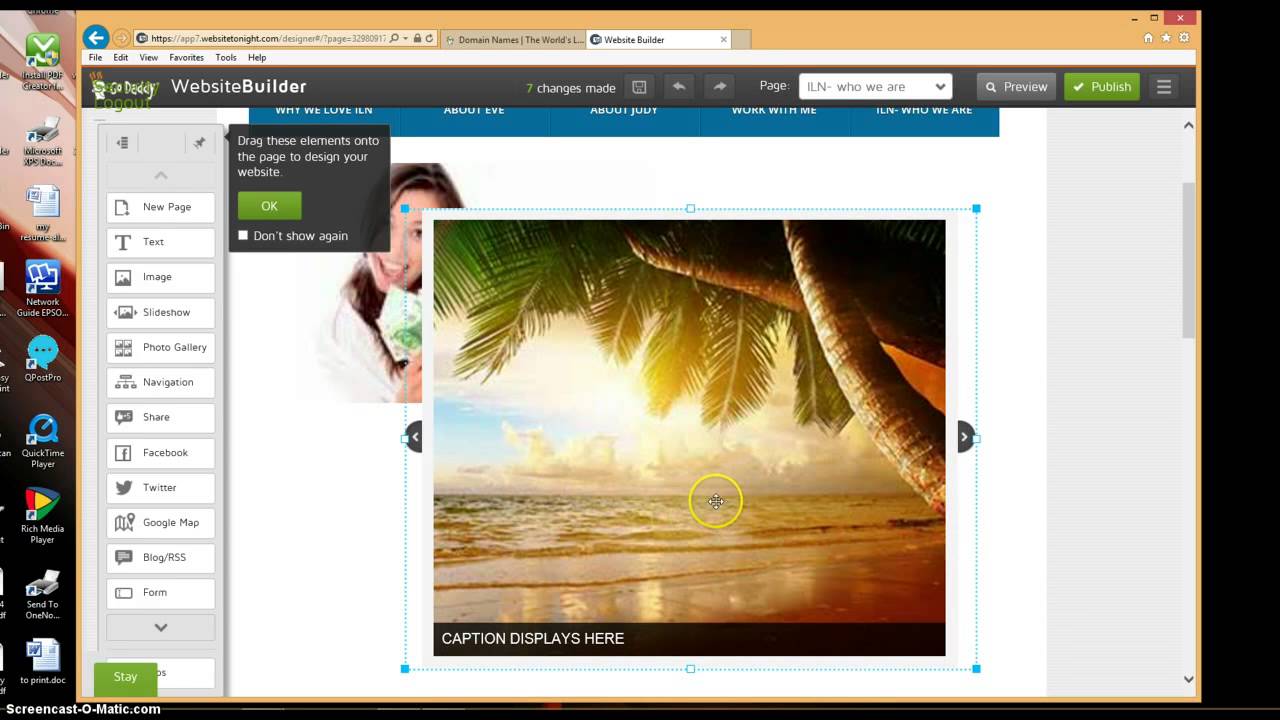 GoDaddy's Website Builder uses a WYSIWYG type of builder where everything you edit behind the scenes will be reflected almost identically when published. It's good if you prefer that kind of builder. That said, there were so many limitations that I got sick of it. I couldn't even add any new plugin to its already limited set of plugins offered. It's also not blog friendly, unlike in WordPress or Blogger where you can instantly start writing a post.
In Website Builder, I had to DRAW A BOX before I could start typing! And you had to estimate what size the box should be so that it actually looks good after publishing it. Not just that, it doesn't even offer a mobile version of your site. It's not mobile friendly, so if someone uses a smartphone and enters your site, it's so difficult to see (font's too small) and navigation is almost impossible.
Note: If your website is not mobile friendly, it affects your ranking on the search engines.
I am aware that they provide a mobile version if you PAY MORE for their business upgrade. What's surprising is that even if you get the business upgrade which is quite pricy, you don't even get to edit how your blog looks like on the mobile version. Moreover, their default theme is so ugly that your images will be scrambled all over, making your blog such a huge mess.
Enough of me ranting on how bad their Website Builder is. As I was clearly unhappy, I jumped ship to WordPress.com after a month. I didn't know back then that there was a difference between having a blog in WordPress.com and having a self-hosted WordPress blog.
So, stupid me once again went to the WordPress-hosted blog. It was the free version but I took the premium upgrade which allowed me to map my domain from GoDaddy and also monetise via Automattic's WordAds. WordPress was such a breath of fresh air after the first month of hell blogging. It was so easy to write and publish a post using WordPress as most of it automated.
Now, why did I move from WordPress.com to a self-hosted WordPress blog?
1. Monetisation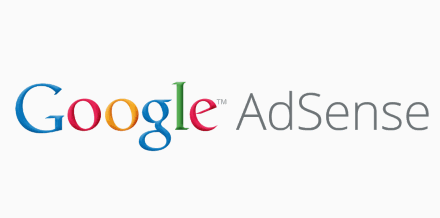 There are plenty of blogs out there that are not earning even a single cent probably because monetisation was not their aim of blogging in the first place. I've had a couple of blogs in the past years for the sole purpose of blogging for fun but now I'm thinking of taking it a step further, to get paid for blogging.
What was WordPress.com's limitation in monetisation?
If you own a free blog on WordPress, where you have a '.wordpress' as part of your domain name, it's not possible (at least for beginners) to monetise via advertisements. What's worse is that your blog will display advertisements by WordAds but the income will not go to you of course. Your blog is free because advertisements are paying for it. However, if you manage to get about 25,000 page views a month, you can try applying for WordAds but you only keep 50% of the revenue.
Another drawback for free WordPress blogs is that generally '.wordpress' or '.blogspot' blogs are not taken as seriously as having your own custom domain. People generally tend to trust websites with a custom domain. When was the last time your lecturer allowed you to copy information from a website with a '.blogspot' or '.wordpress' domain?
I'm not saying that all of these blogs can't be trusted or that they can't generate money. They are still able to do so as some bloggers have demonstrated, but how many people can actually emulate their success?
The next step I took was to upgrade my WordPress.com account to premium which meant $100 a year ($8.25 monthly).
But what happens when you upgrade to premium?
You get a free custom domain or you can map a domain you have already bought from another company, like GoDaddy or Bluehost.
More importantly, it allows you to monetise your site using WordAds, the only advertising network available for WordPress.com users. So what's wrong with using WordAds? WordAds is a CPM network which means you get paid for ad impressions. The problem with it is that the CPM rate is pretty low compared to some popular advertising networks. Apparently implementing WordAds will also modify your blog to look even uglier: Read This Article.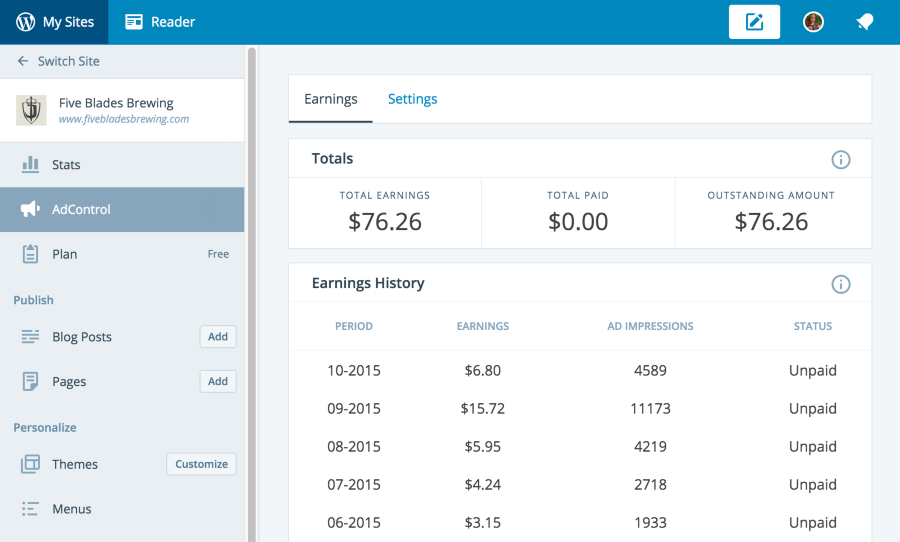 If their CPM rate was good, I might have considered staying but no articles online actually show that they are an effective way of monetising your blog. Check out this guy's earnings! That said, you are still allowed to earn by way of affiliate income on a WordPress.com account. You can try Amazon or Clickbank (not affiliate links) to earn some affiliate income.
If you're interested in using Google Adsense or other ad networks, you can forget about it as it's expressly against WordPress.com's rules. As I wanted to try other ad networks as well, I decided that a self-hosted WordPress blog would be the ideal choice for me.
2. Ownership Of Blog
The next question is, how about the ownership of your blog? It's yours right? If you own a free WordPress blog, the answer is NO.
Why is it that they control the ads placed on your blog and whether you can or cannot use Google Adsense or other ads for that matter? It's simply because the ownership of your free WordPress blog always belongs to them at the end of the day.
If you happen to post content that are in violation of their standards, they can shut your blog down. Scary isn't it? On the other hand, a self-hosted WordPress blog belongs to you. All of the content on it belongs to you and others can't tell you whether you can or cannot post certain content. You have so much more freedom as compared to a free WordPress blog. This was one of the main reasons I chose to move to a self-hosted WordPress site.
3. Limited Plugins
One of the main reasons most professional bloggers opt for a WordPress.org blog is because of plugins. Free WordPress.com blogs come with plugins that are just sufficient for regular blogging.
That said, if you want to be a professional blogger, chances are you want the choice to install all sorts of different plugins to make your blog as efficient and user-friendly as possible.
The free WordPress.com blogs do not allow you to install additional plugins which limits your growth as a blogger. You are only given the MailChimp pop-up widget to work with for getting more subscribers. If you want to use OptinMonster or other plugins, you simply can't. You need to use WordPress on your own hosting company to do so.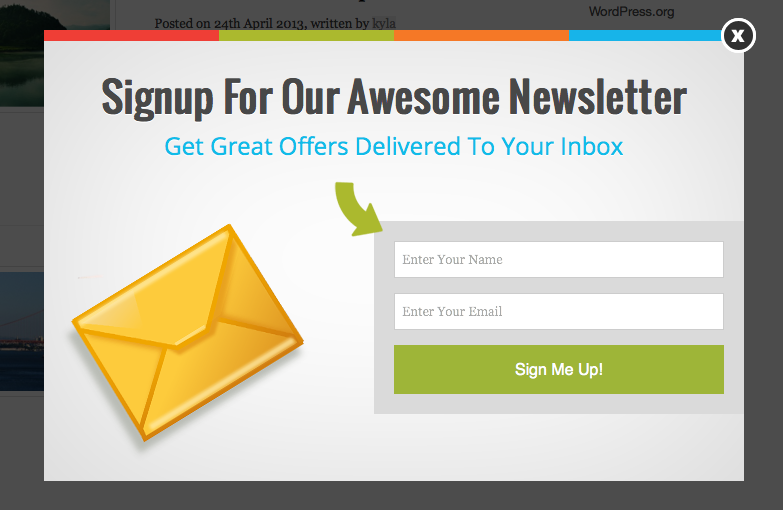 4. Limited themes
Your WordPress.com blog comes with certain free themes which are popular, but the rest of the themes are premium themes which might cost you at least $50+ or more. If you have a self-hosted WordPress blog, you can install hundreds of themes that are free of charge and it gives you a better option in picking the layout for your blog.
That said, the theme that I'm using for my blog at the time of writing this is Twenty Fifteen which is also free on WordPress.com. If you like the theme that you're using on your WordPress.com blog, you can get the same one even after migrating to a self-hosted Wordpress site.
I'm just pointing out the obvious advantages. There are many other reasons why a self-hosted WordPress blog is better for monetisation and you can find them just by a simple Google search.
What about the disadvantages of hosting your own blog?
There are some disadvantages of a self-hosted blog, but I'm sure the cons are outweighed by the pros. What kind of difficulties will you face with a self-hosted blog?
1. A self-hosted WordPress blog needs more time to set up
Setting up a WordPress blog and finding your own hosting company may seem daunting at first, but it only takes a short time to do it. I will elaborate further on this point later.
2. You have to manage the blog 'behind the scenes'
What this means is that if you have a free WordPress or Blogger website, most of the technical stuff behind the scenes is settled by the company itself. When you have a self-hosted WordPress blog, you have to handle all of the technicalities yourself.
You have to decide on the best plugins to install for your blog, installing WordPress and also finding the right hosting company. Not to worry though, as there are lots of blogs that will help you get through your problems. You can contact WordPress itself to get solutions to your problems.
3. No traffic from WordPress.com blogs
When you use a free WordPress.com blog, whenever you publish something, others using the same platform can see your post and that means slightly more traffic. It's not very important though as I myself have never had THAT MUCH traffic from the other bloggers through WordPress. The traffic that you get from creating SEO-compliant content is so much better. Thankfully, I am able to use Yoast for SEO after migrating to a self-hosted WordPress site.
After doing a lot of research and asking questions on Quora, I decided to move my blog from WordPress.com to a self-hosted WordPress blog.
The next question is how do I start a self-hosted WordPress blog?
Very brief steps if you're migrating from WordPress.com to a WordPress.org blog:
1. WordPress offers a guided option to migrate your blog but it's too expensive and it's better if you could do it yourself (to save cost) or you can ask WPBeginner to do it for you.
2. Firstly, go to your WordPress.com dashboard and click tools. Click export and select 'All Content', and they will send an .xml file to your email. Download the .xml file. It contains all of your posts, including images and comments.
3. Get a hosting company. There are many sites available, such as HostGator or Bluehost. I personally used Bluehost as Bluehost allows an easy installation of WordPress and they have a great support team if you face technical difficulties. They will walk you through it. Bluehost is also probably the most used hosting company specifically for WordPress blogs. You can sign up here (affiliate link):

4. Once you've signed up with a hosting company, e.g. Bluehost, you can choose the one-click installation of WordPress which takes about 5 minutes. Once it's installed, go to WordPress tools and you will see all of the relevant items like SSL certificates, plugins and so on.
5. Remember to install SSL certs and also create an email address before you do that. They offer free SSL certs for 3 months and they will send the validation code to your email. Create your email first, before requesting for the validation code. You can't use your personal email to receive the code.
6. If you have bought a custom domain earlier from GoDaddy or Sedo or any other company, and you want to use the same domain, you have to map it to Bluehost. Go to your domain company and edit the DNS settings. Change the 'nameservers' to:
ns1.bluehost.com
ns2.bluehost.com
This is if you chose Bluehost. If you chose HostGator or any other hosting company, you can Google what the 'nameservers' are. The steps are the same.
7. Once the technical 'behind the scenes' issues have been dealt with, go to your blog and go to 'Import'. Install the WordPress Importer plugin. Once installed, import the .xml file you downloaded earlier and wait for some time before the migration is complete.
8. Remember to set your free WordPress.com blog to private as you don't want others to visit the old site. If you want to redirect all of your old content to your new blog to preserve your search engine rankings, you can do so. How? You can refer to WPBeginner's article which provides a comprehensive guide on migration of WordPress.com to WordPress.org.
Note 1: If you change nameservers, DNS propagation might take 24 to 48 hours from the change, which means that you may not be able to access your site. If you're lucky, you are able to access it within a few hours. What is DNA propagation? Read here.
UPDATE: If your images are not loading after your migration, you can refer to this article on how to correct image links. I experienced this problem, but my blog was still new so I manually uploaded the images again as there weren't many. If your blog has many images, you can try following the steps provided in the given link.
Back to the topic.
Now that I've set up my self-hosted WordPress blog after quite a lot of hiccups, I never looked back. I'm free to monetise however I want as the blog belongs to me now, and not to WordPress.
The above points are on migrating your blog to WordPress.org. If you need a guide to set up a WordPress blog from scratch, you can read this article.
Conclusion
If you're aiming to grow your blog professionally and monetise it, the recommended way (by seasoned experts, not me) is to get your own self-hosted WordPress blog. If you don't like WordPress, you can use other platforms like Squarespace or Weebly and get your own hosting.
At the end of the day, how you want to blog is your choice and I'm in no position to make your choices. Whether you want to monetise your blog or not, it's up to you.