Ever heard that WordPress is the best platform for bloggers? Based on my personal experience, it's quite true indeed. No, I'm not referring to WordPress.com but WordPress.org. What's the difference? Read this. Here's how to start a WordPress blog in 2019 the right way.
Disclaimer: There may be affiliate links in the article which means that I make a small commission if you purchase anything with my link at no cost to you.
First: Determine your niche
Basically, determining your niche means what you want your blog to be about. Will it be about food? Will it be about finance? There are different factors to be taken into consideration before starting a WordPress blog.
Advantages of going with a single niche
It's easier to establish yourself as an expert in the niche. For e.g. those who found your website for DIY tricks will appreciate the fact that that's all you blog about. It may be weird if your site has DIY tricks and travel at the same time.
You can stay on focus. Having too many different niches can distract you. Stay focused on what you intend to establish.
You can always branch out later. If you decide to add another niche to your blog, you can do so later, but only after you've established yourself as an authority in one niche.
Advantages of going with multiple niches
You probably won't run out of ideas. Having multiple niches gives you leeway to write on various topics and writer's block won't occur too often.
You have potentially a larger traffic to tap into.
Disadvantages of a single niche blog
You may sometimes get distracted and go off-course
It's easy to get writer's block or run out of topics if your niche is too narrow.
Disadvantages of a multi-niche blog
It's harder to establish yourself as an expert in a field. As a result, it's harder to make affiliate sales or get targeted subscribers. One who comes to your website for travel tips may not be interested in how to do crafts.
You need to write A LOT compared to a single niche blog.
Second: Get a domain for your WordPress blog
A domain name is basically the URL of your blog. For e.g. mine is www.ordinaryreviews.com. It's better if your domain name is related to your niche but it's not compulsory.
I would personally prefer a ".com" extension, but if you can't get it, you may want to try other popular extensions. Having said that, I would still get a different domain name with a ".com".
To buy a domain name, you can use GoDaddy. I use them to buy my domain names. A domain name should cost about $10 a year so it's still an affordable investment.
Third: Choose a hosting plan
As we're going self-hosted, you need to find your own hosting provider. A host basically keeps your website online. I personally use Bluehost and since I'm happy with it, I recommend it.
Let's get started!
Go to Bluehost and you'll reach this screen.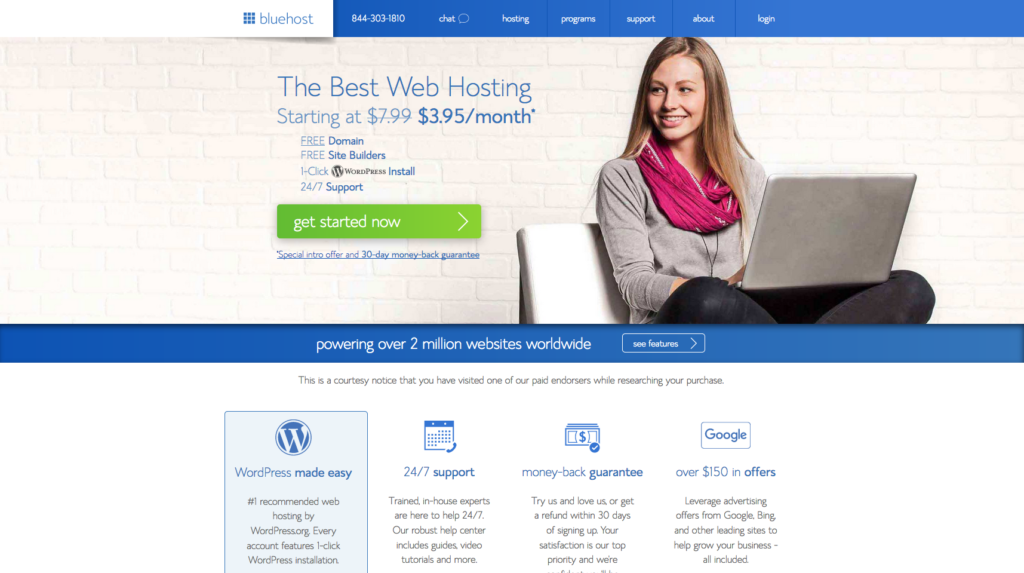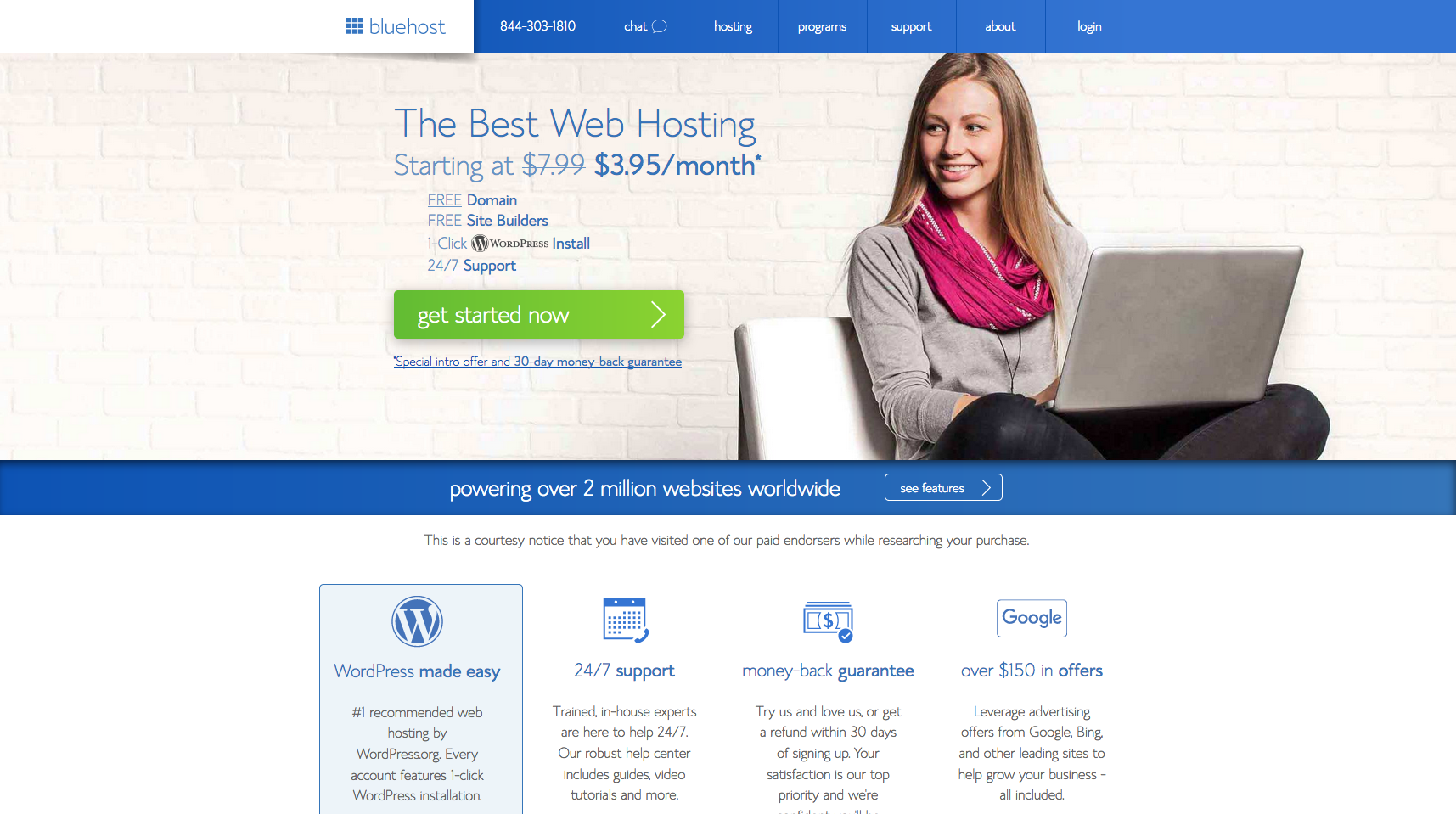 This is the regular homepage you'll see on Bluehost. Next, choose the plan that you wish to buy.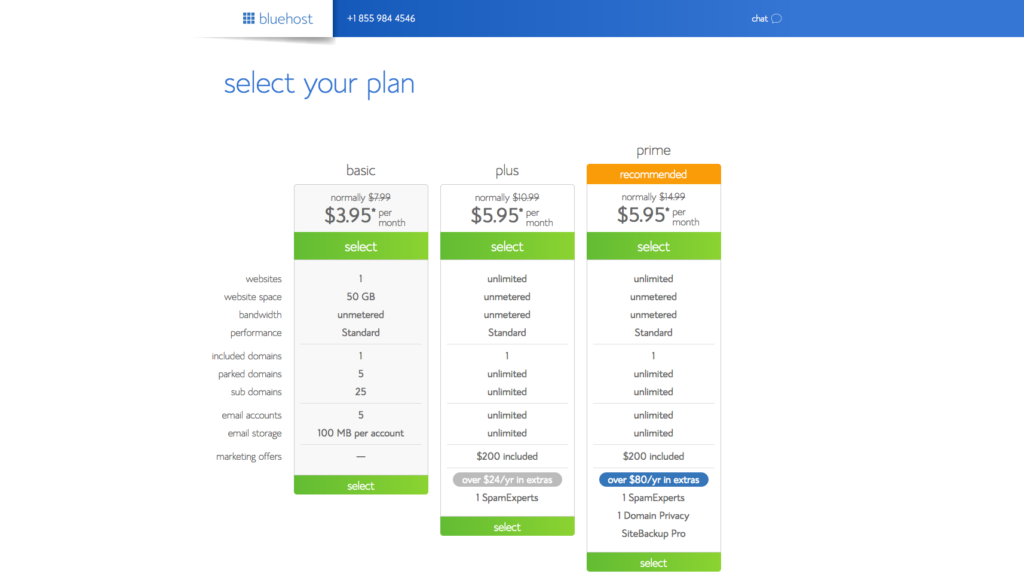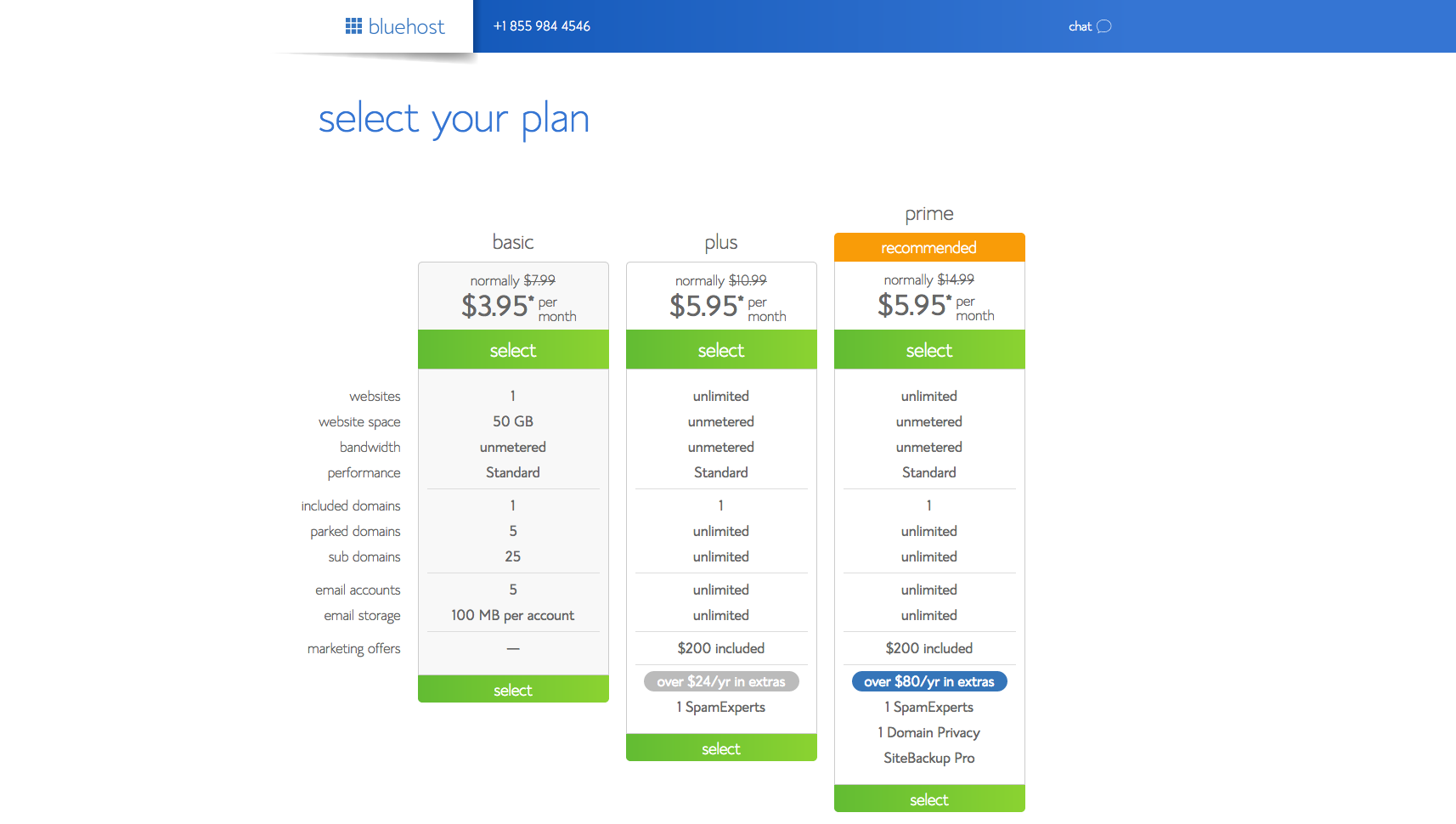 Personally, I'm using Prime but I paid less because there was a promotion where you paid only $3 per month if you buy a 3-year plan. Get the one with unlimited and unmetered features.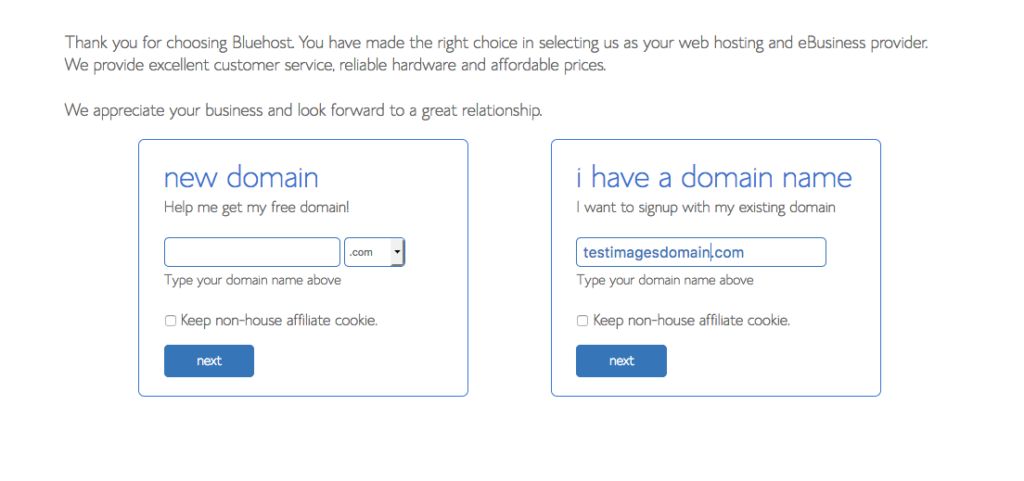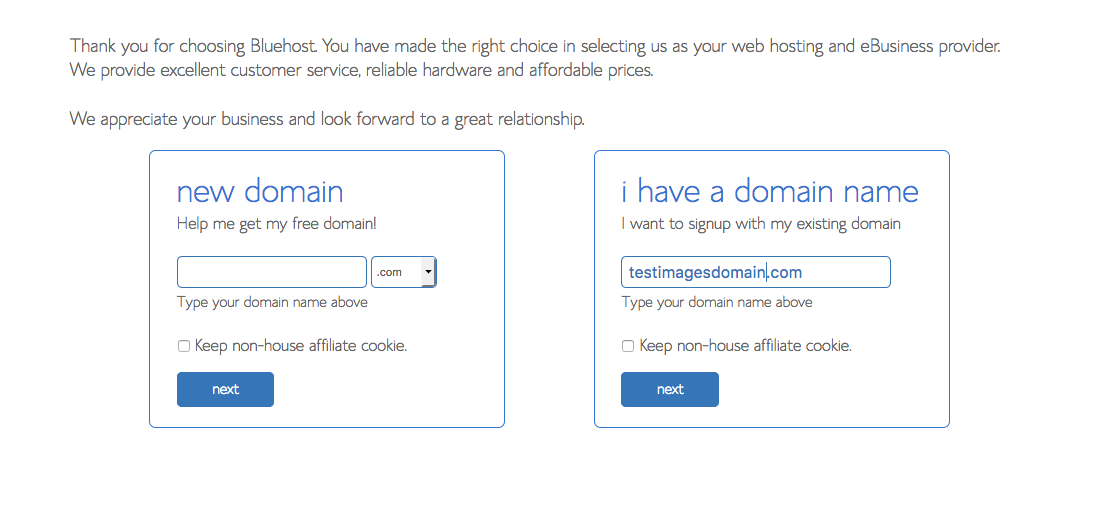 I assume you've already bought a domain name from GoDaddy. Use the "i have a domain name" if you wish to assign your domain from GoDaddy.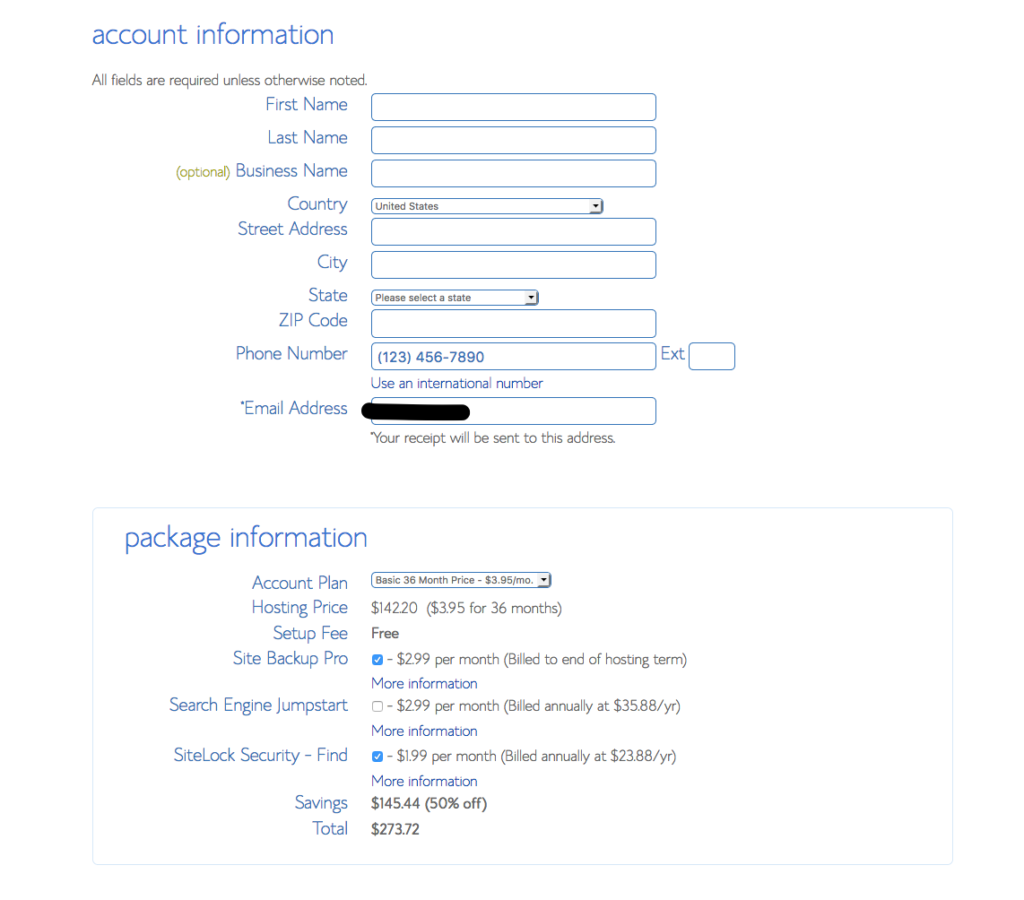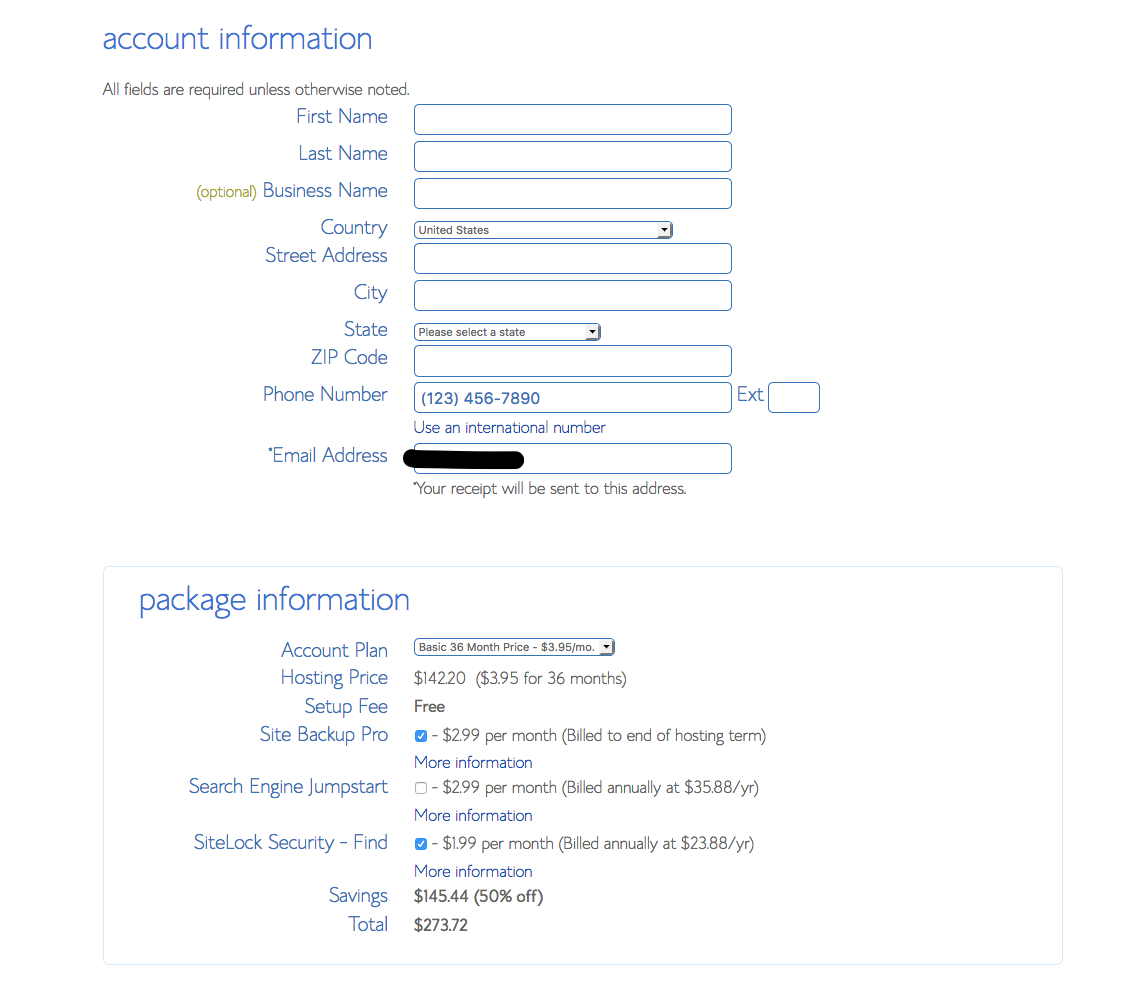 Next, just fill in the details required as usual. You can see the package information below as well.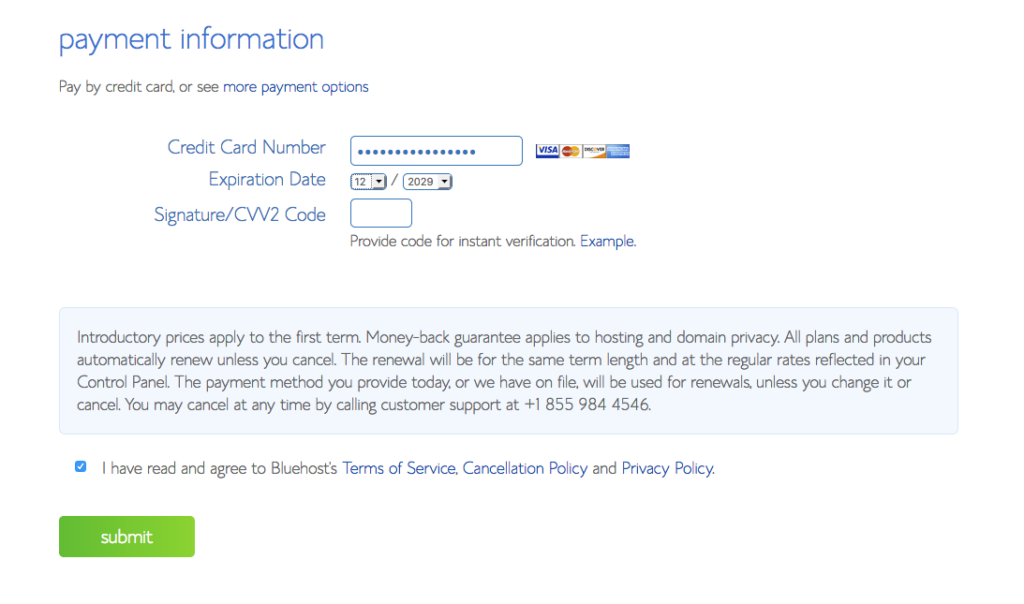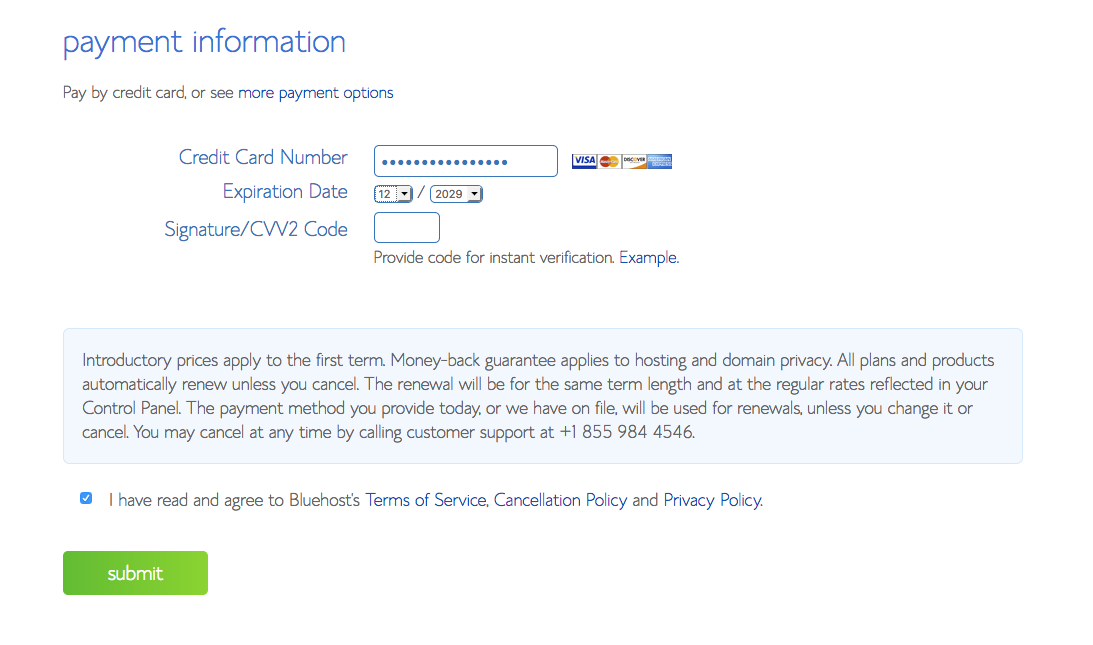 Do the regular payment via credit card, tick the TOS etc. and press submit.

Create a password for your hosting account. Choose wisely as it will be used to manage all of your websites hosted under Bluehost. It's really important that it doesn't get hacked.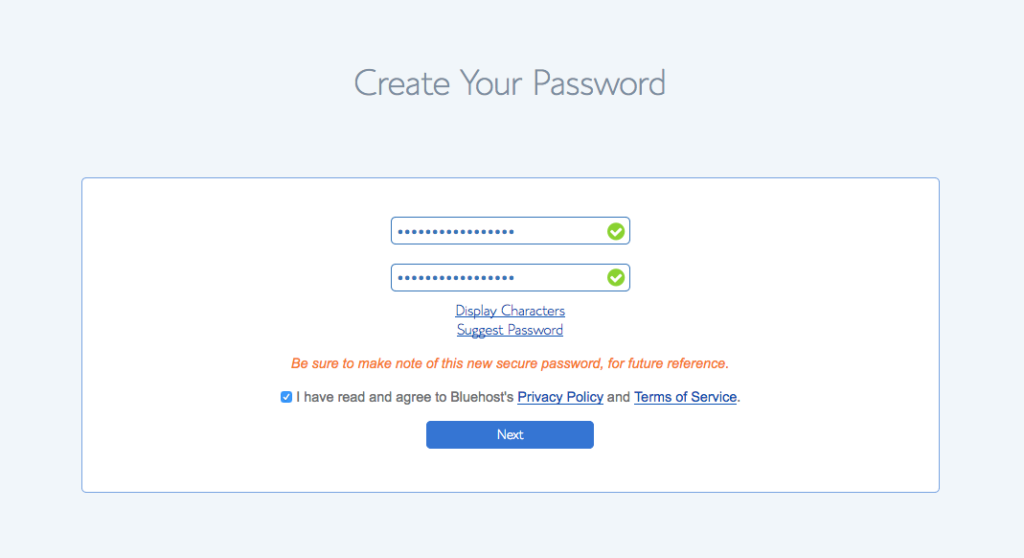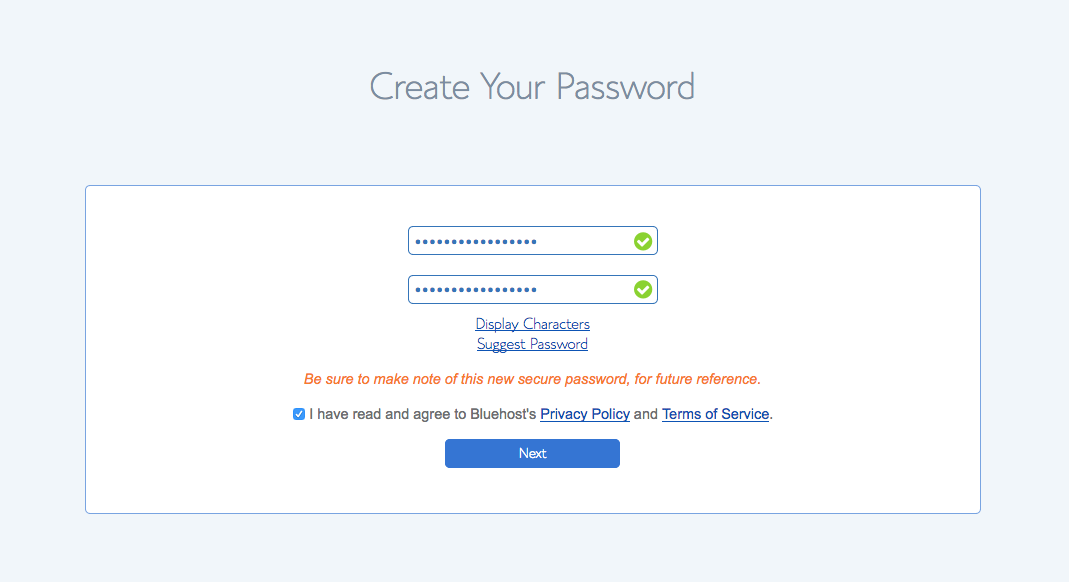 Just key in the password as per the instructions, tick the privacy policy and TOS and press Next.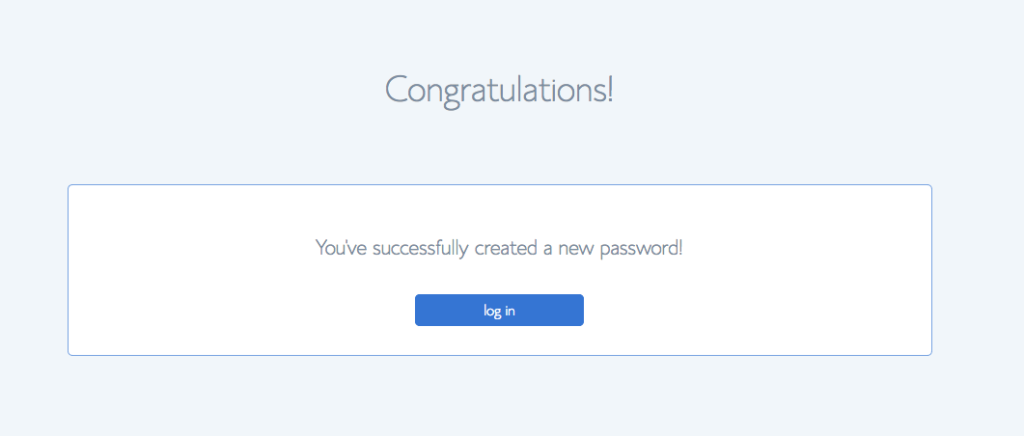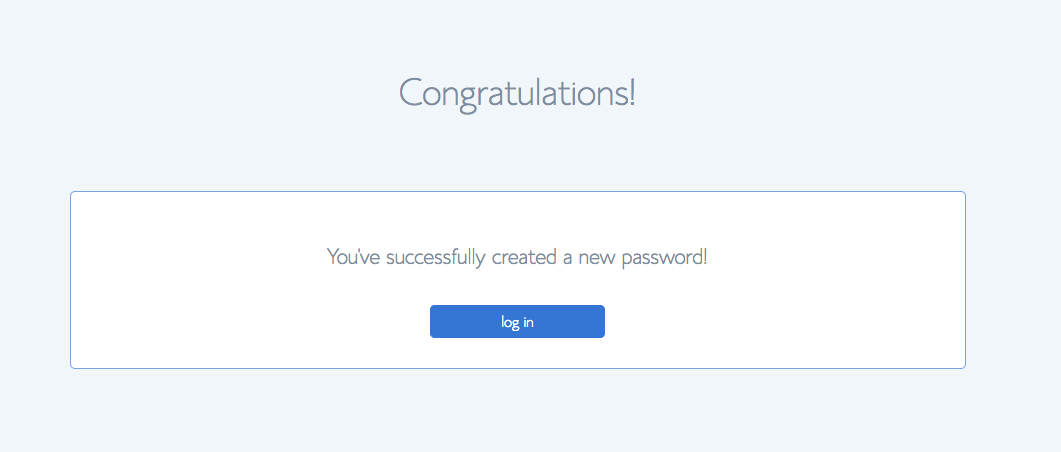 Now that you've done creating a password, you can login into the Bluehost hosting account and see what to do next.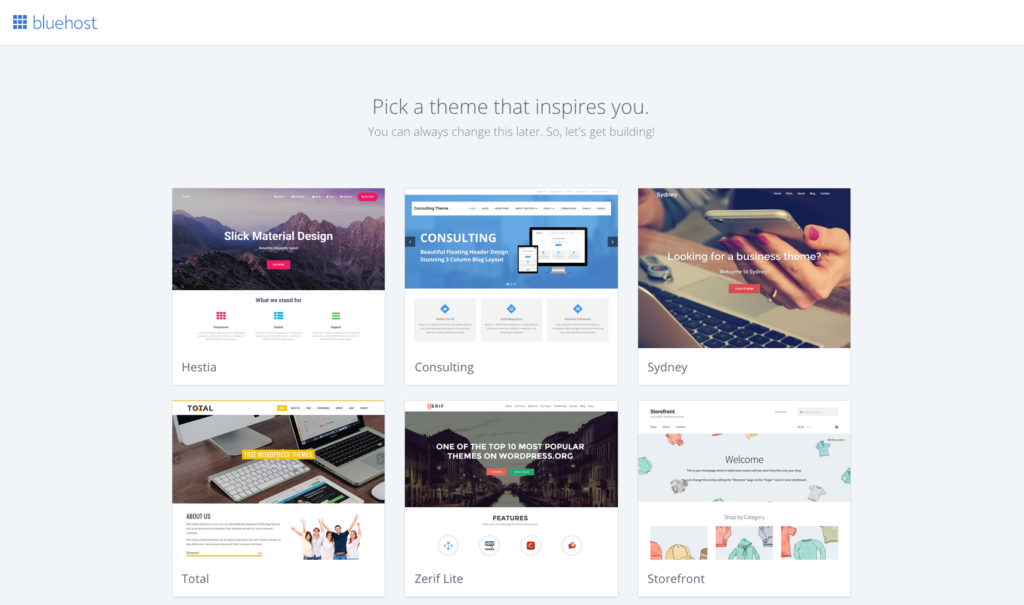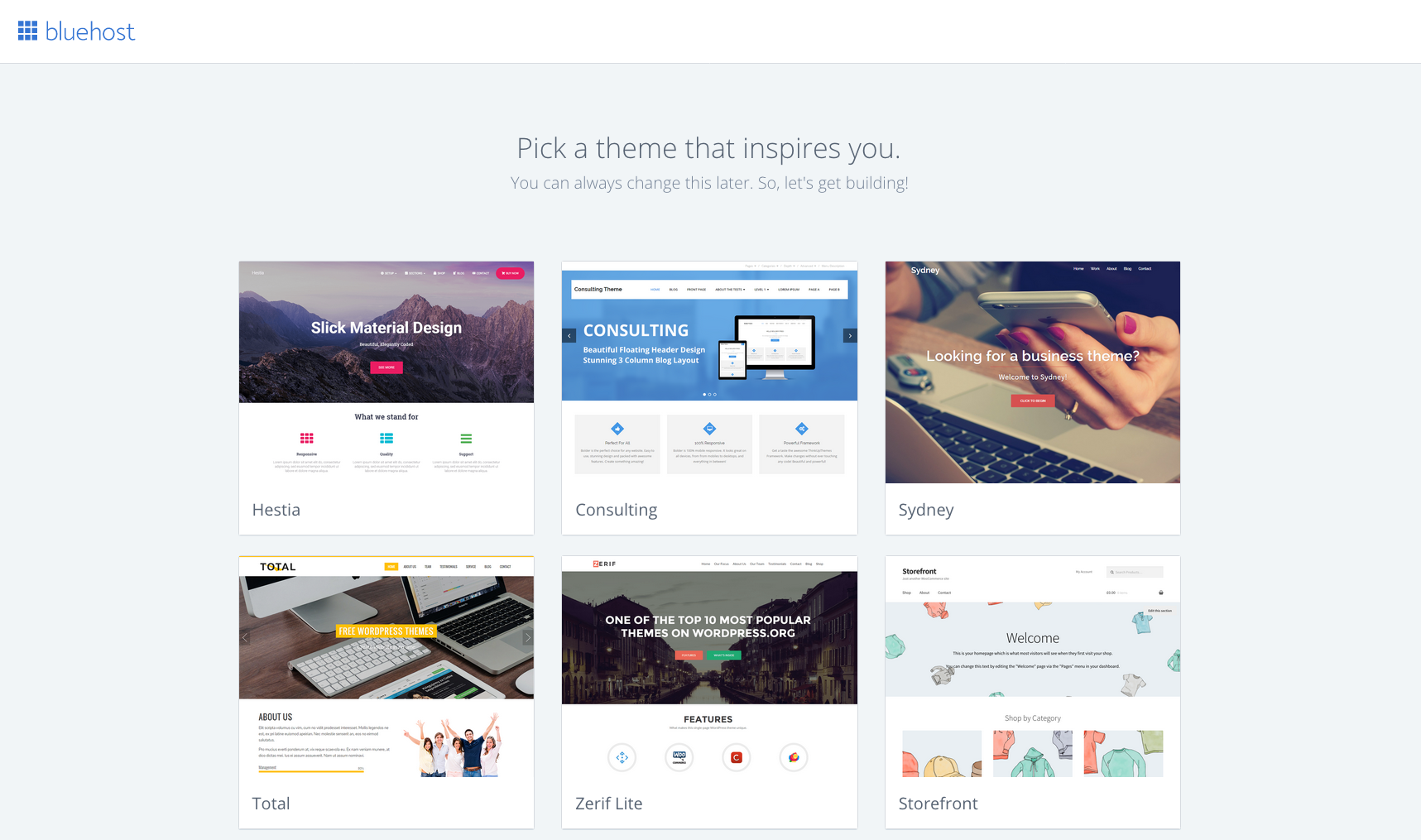 You'll be asked to choose a theme first. Don't worry about it too much because it can be changed at any time. You can also preview to see which theme is better for your website.


Once you've chosen the theme for your WordPress blog, you can start customizing your site!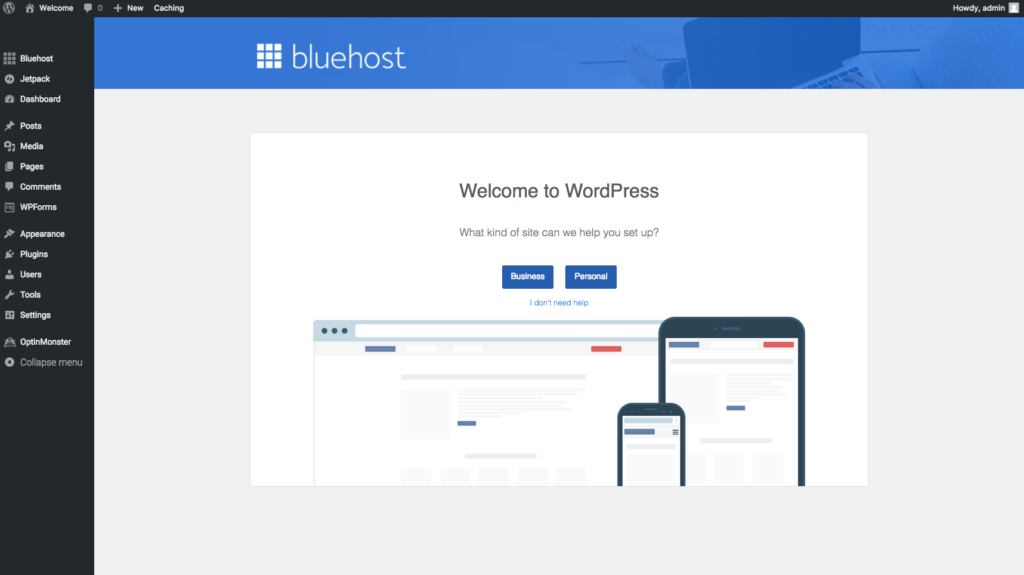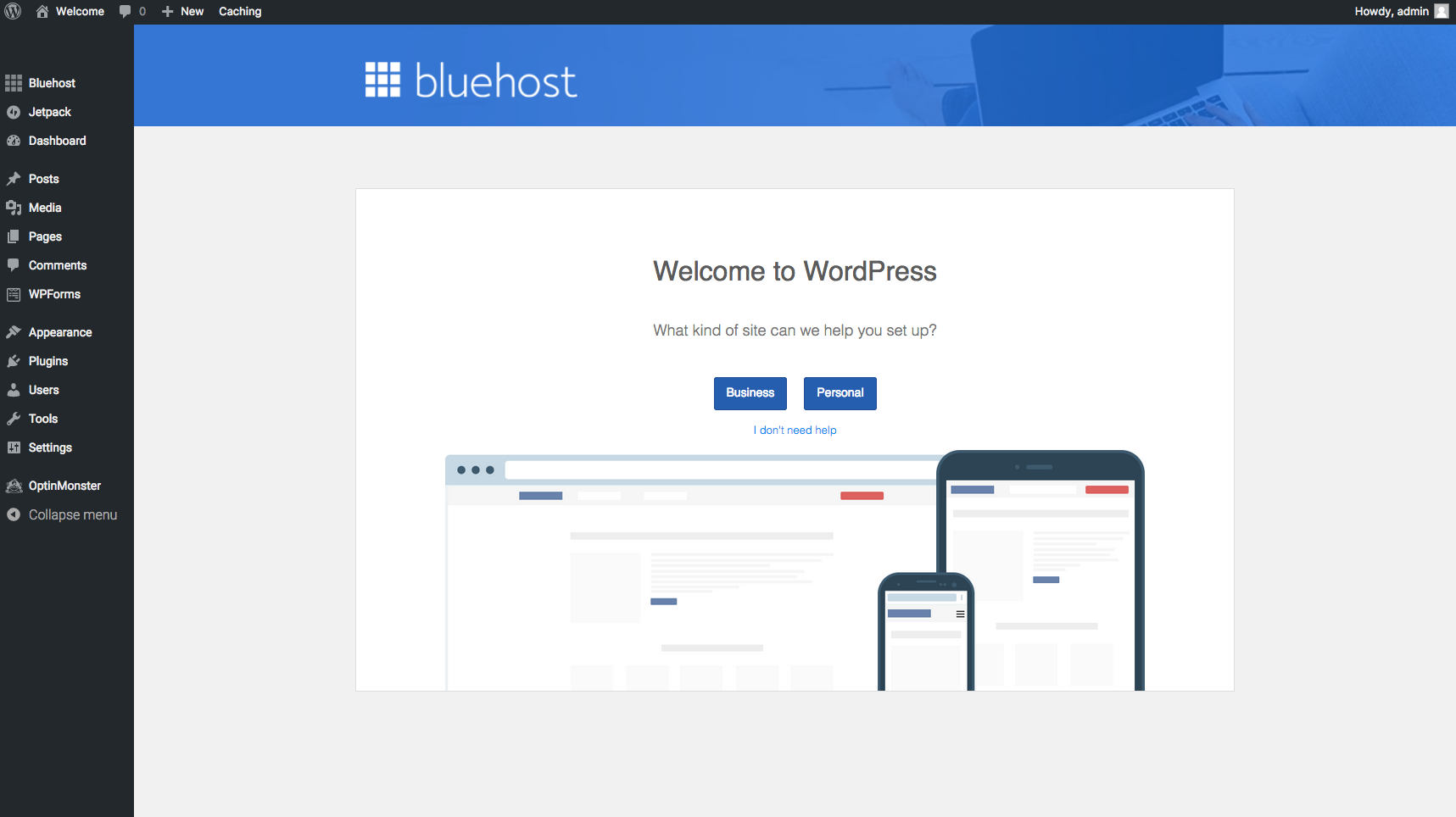 This is the backend of your website. You'll see this very often as you need to access this area to do any customization to your blog. You'll use it for posting articles, installing plugins, creating widgets, inserting advertisements and basically everything that goes behind your blog.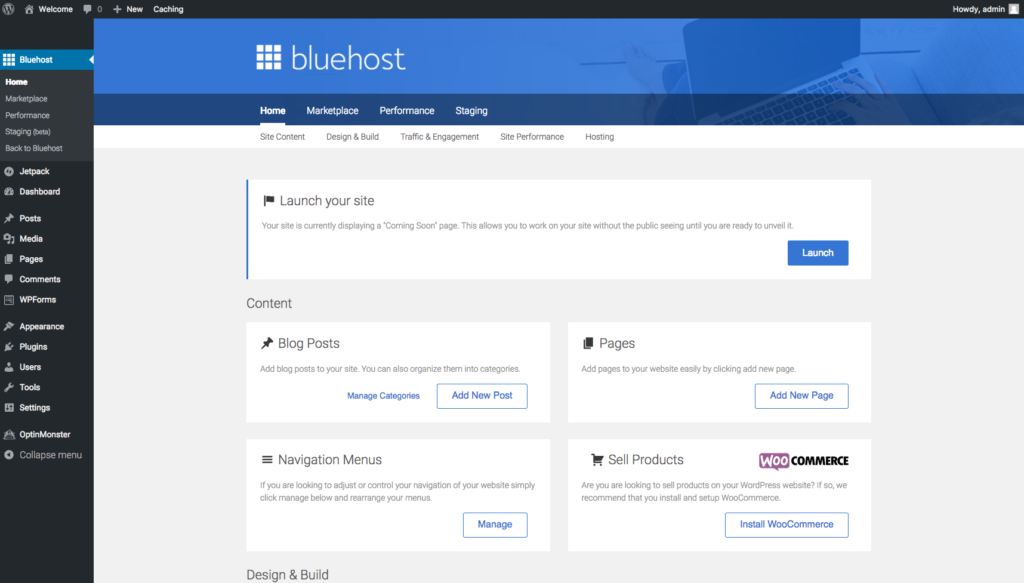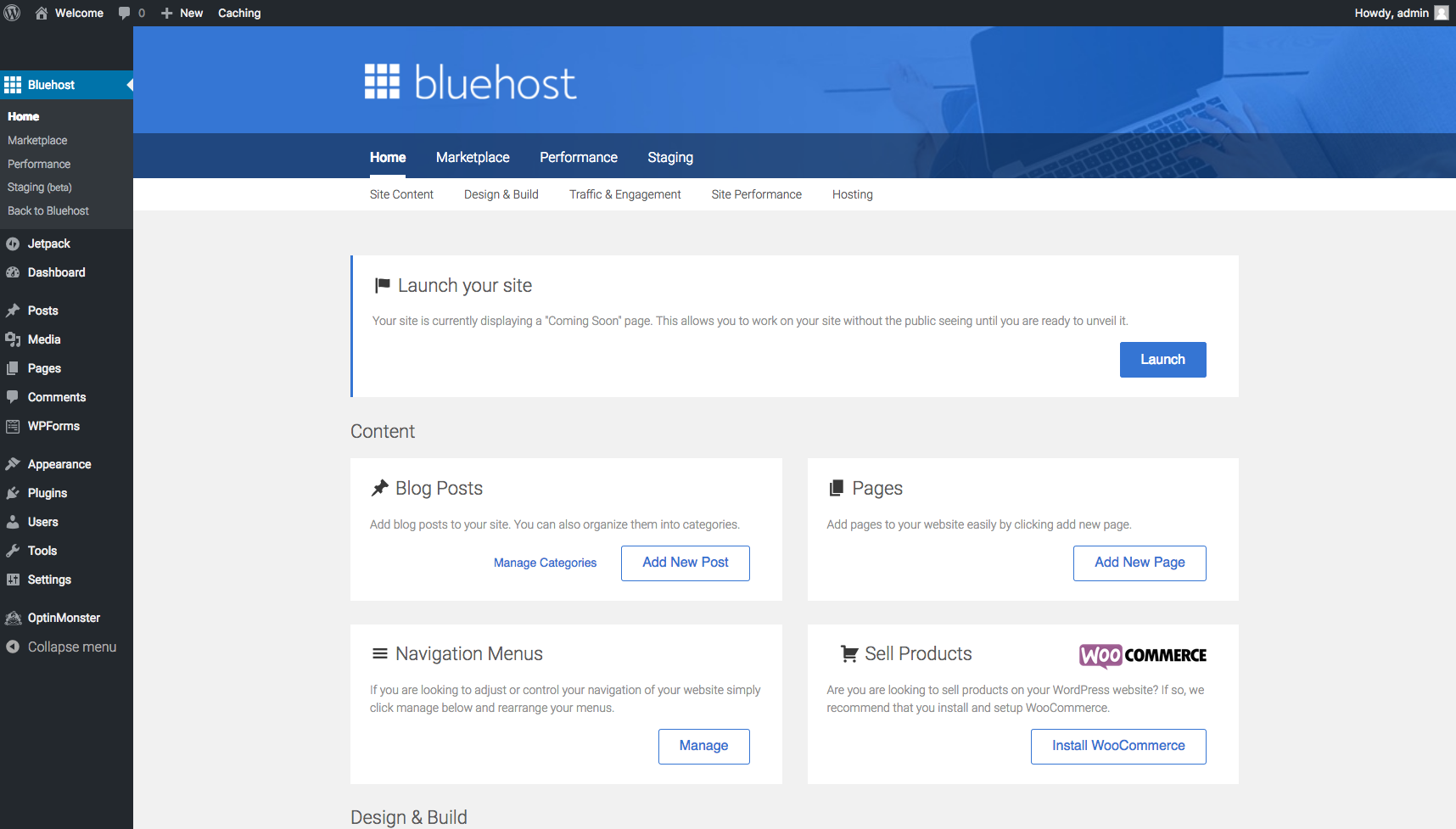 You can start putting in blog posts, adding widgets, installing plugins and so on. You can do all of that before launching. It really doesn't matter much if you launch with an empty blog or if you launch with 15 blog posts inside it. It all depends on when you start promoting it.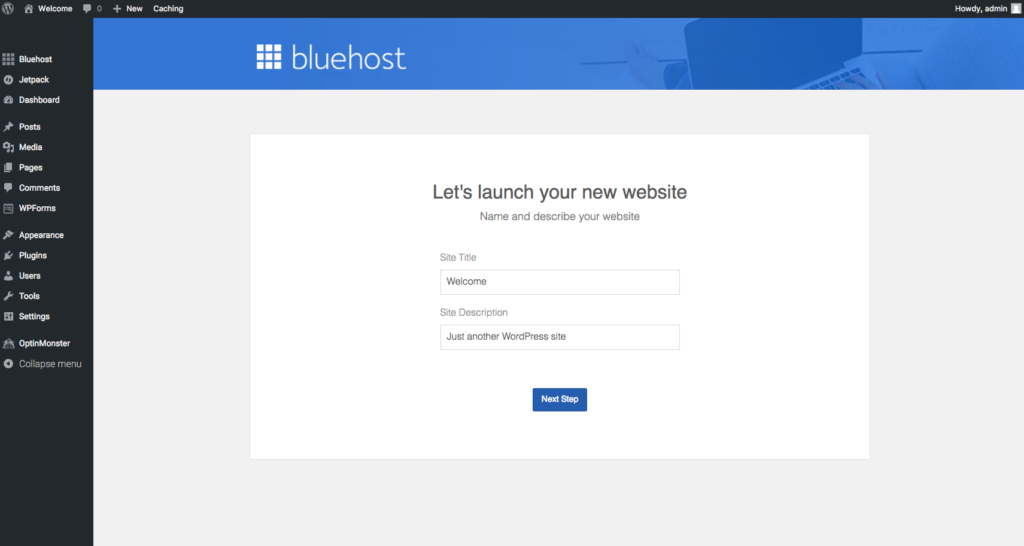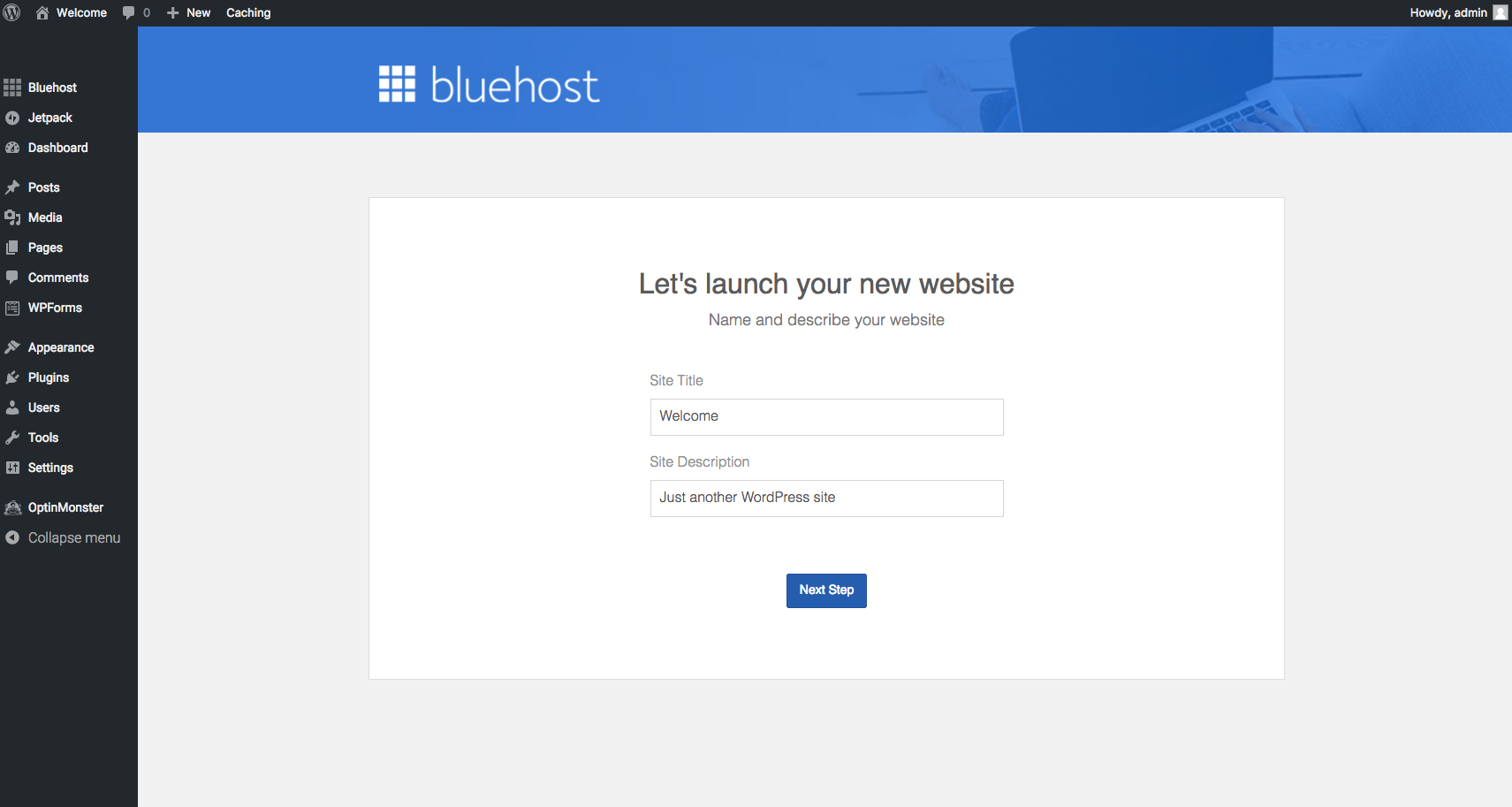 This is what you'll see if you plan to launch your website!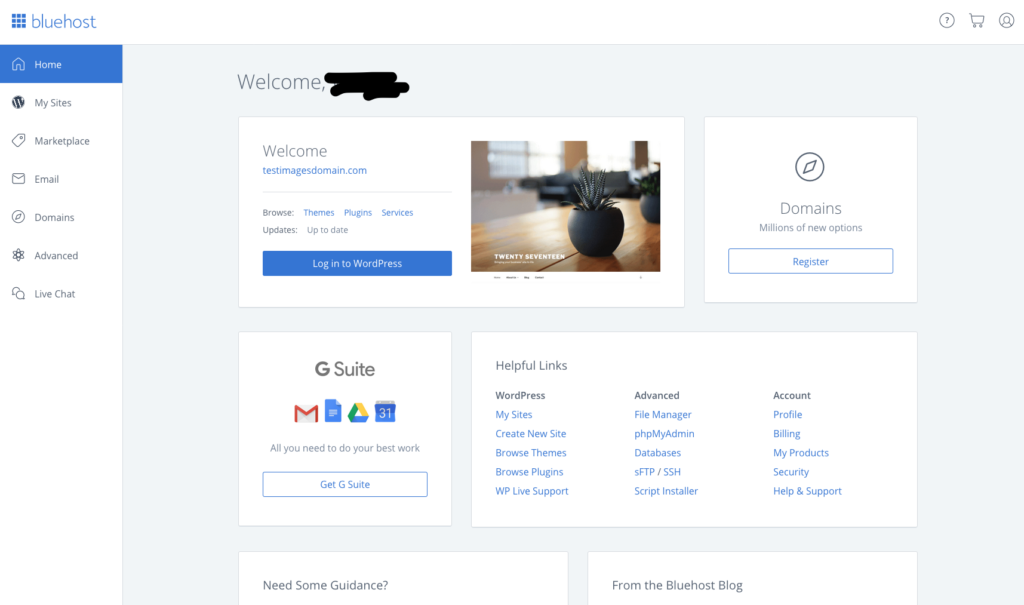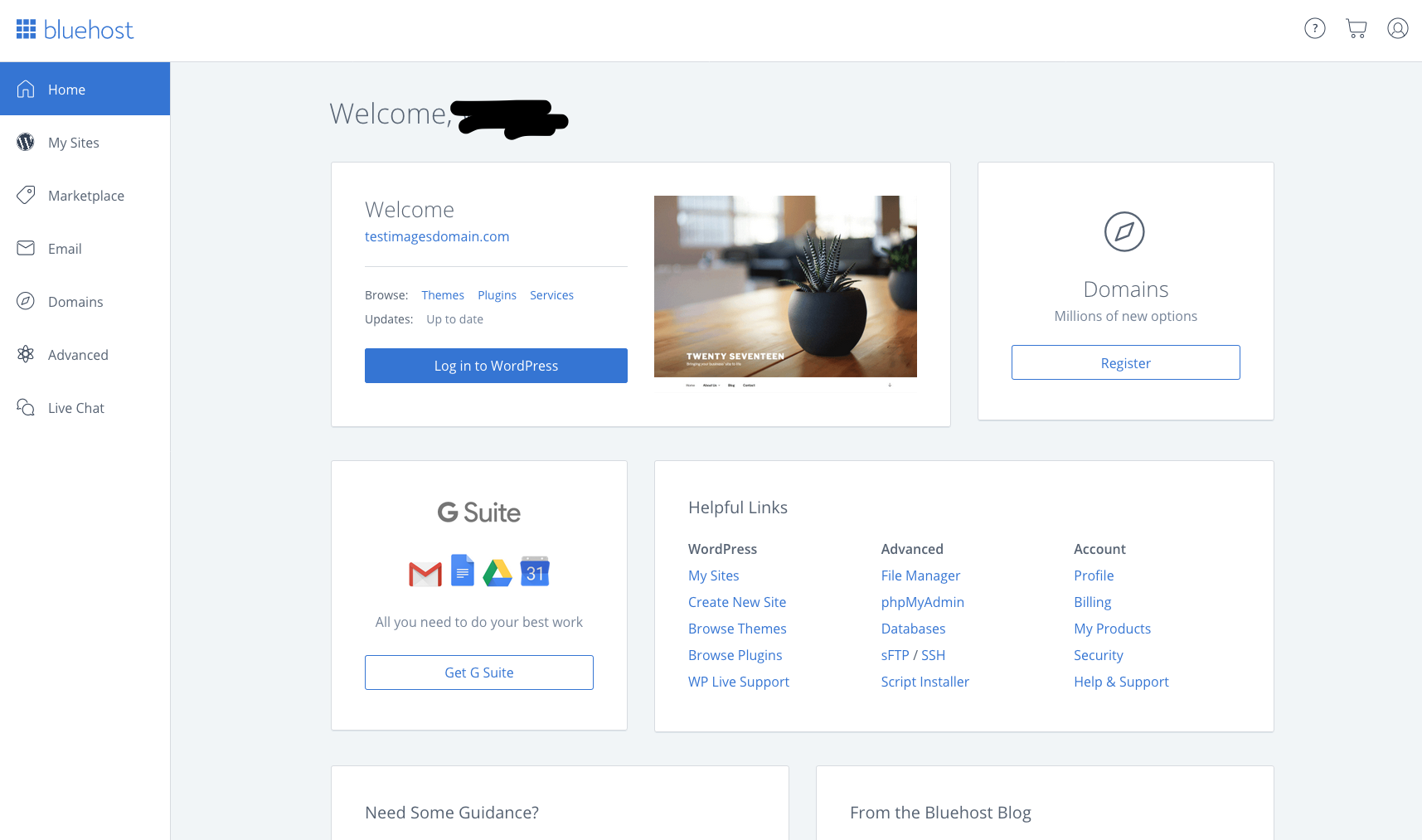 This on the other hand is your cPanel. It's basically the interface for your hosting account. You can access your site through this cPanel, or you can just use a password to access your site directly.
Basically all that goes into your hosting and domain can be done here. And that's it! That's how to start a WordPress blog in 2019. It doesn't even take too long.
Plugins?
As you've started your WordPress blog, you must be wondering what plugins you can use.
Here's a list of plugins that I use and why I use them.
Akismet Anti-Spam – This plugin is basically the anti-spam plugin that filters the common spam you'll often see if your site is ranked on Google. You'll need this to filter all of the trashy comments out.
Yoast SEO – Yoast is probably the best plugin for SEO purposes. It's like a plugin to help newbies optimize their post for search engines. They'll give you pointers on how long your description should be, how many times you should use your keywords and so on. It's a must have if you intend to get Google traffic and you don't know how.
Jetpack – You can get this for free. This is the same plugin that you would have used if you had started off with a free WordPress.com blog. It comes with many features that are useful to your blog.
Wordfence – One of the best security plugins to prevent attacks from hackers. It's free to use but the premium one has more functions of course.
Backup Guard – This is vital because unlike your free blogs, a self-hosted blog doesn't automatically come with a backup plugin. You have to install it yourself. There are various backup plugins but I'm using Backup Guard for this blog. You have to backup manually if it's the free version.
WP Smush – This plugin helps you to reduce your image sizes and therefore improve the performance of your blog. If your image sizes are too big, it will reduce your website speed greatly and in turn affects SEO adversely. If your website takes too long to load, you will potentially lose a lot of visitors. You don't want that.
W3 Total Cache or WP Super Cache – Any one of these plugins will do. They are extremely important if you want to increase your website speed. W3 Total Cache is slightly more difficult to use but very effective. I'm using WP Super Cache as it's easier for bloggers who do not have much technical knowledge.
Google Analytics by MonsterInsights – Instead of just relying on Jetpack's visitor stats, you can use Google Analytics through this plugin. It helps you to analyze many things, including where your visitors are from and the top traffic sources. I'm still using Jetpack although Google Analytics is seen as the best traffic monitor.
Ad Inserter – If you want to insert ads easily but you're not good with html, you can try this plugin. It allowed me to insert ads wherever I want, whether it's before the content or even after the first paragraph. You have a lot of freedom in choosing where to insert your ads. For instance, I can set my ads to appear only if my article is above 2,000 words, or to appear right after the first paragraph. There are many things that you can do with it.
Conclusion
Starting a blog isn't as hard as it seems. Hopefully this guide on how to start a WordPress blog in 2019 has helped you tremendously. Thanks for reading!