Seeds For The Spring is a bounty type mission in Bend Studio's Days Gone.
Your task is to look for a guy who attacked the Lost Lake camp and ran away.
Here's a walkthrough of Seeds For The Spring in Days Gone.
Locate Lynchman
The man you're after is Lynchman. He can be found near the Lost Lake camp, at the location shown below.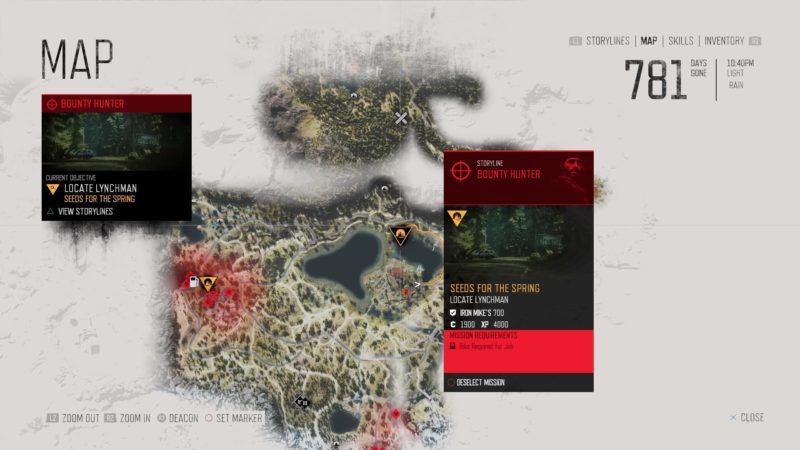 You'll need a bike for this mission. To be safe, you should get an engine upgrade before attempting this mission.
Otherwise, you'll find that it's hard to even catch up with him. Also, you may want to get the skill (tier 5) to increase your ammo.
If you run out of ammo, you can just knock him down with your bike. The engine is more important.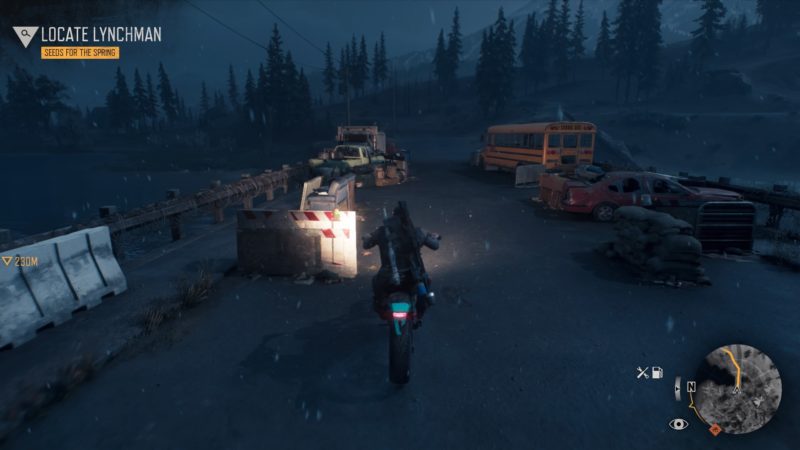 Now, get towards this building. You'll have to interact with the clue at the side.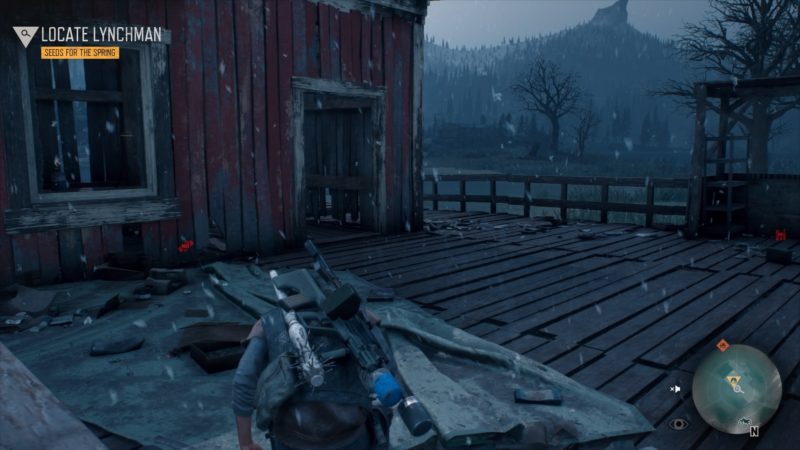 You will then see Lynchman.
Knock Lynchman down
Grab your bike and chase after him. He will have a couple of bikers protecting him.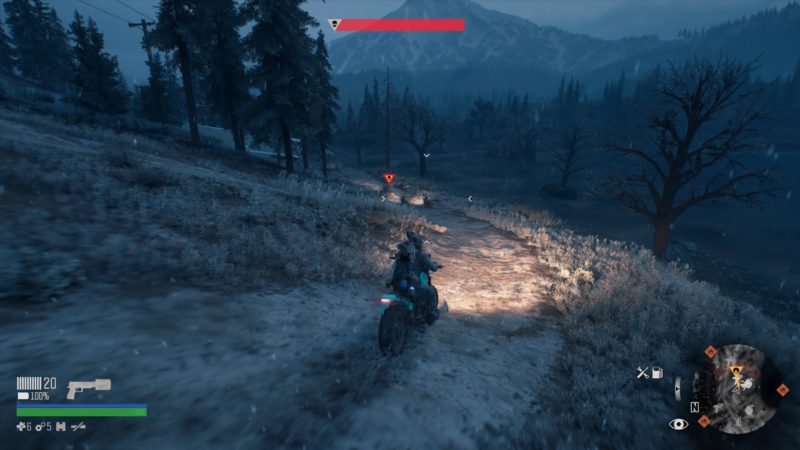 As you get close, shoot the bikers down, and keep shooting at his bike. Wait for the cursor to become small.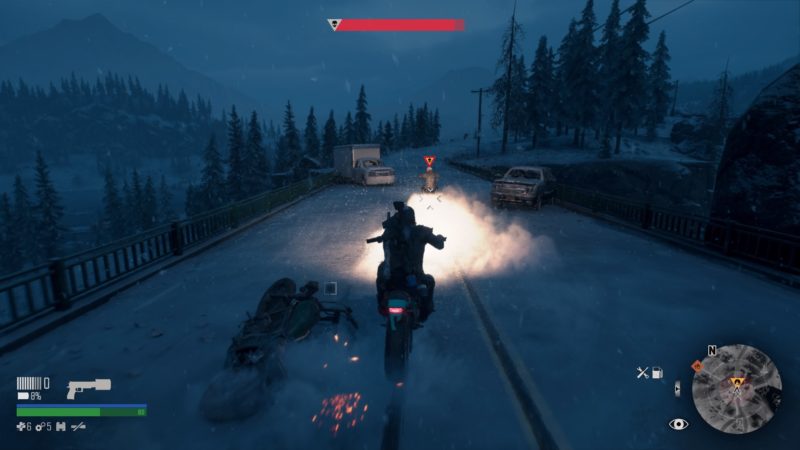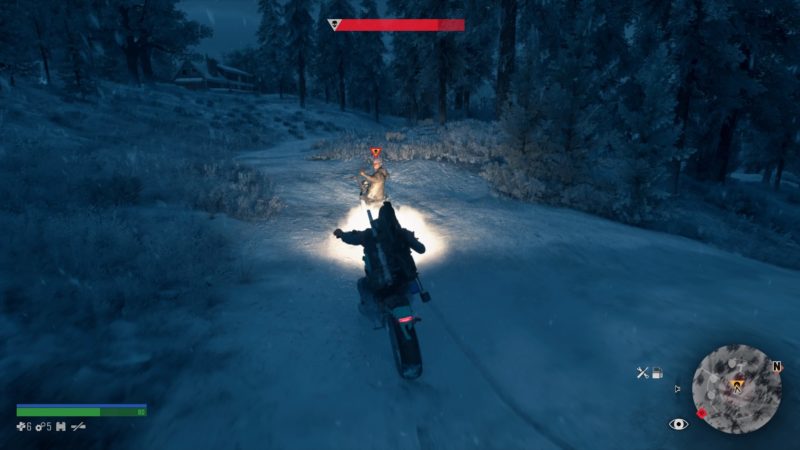 Rinse and repeat until his bike gets destroyed. A cutscene will then load.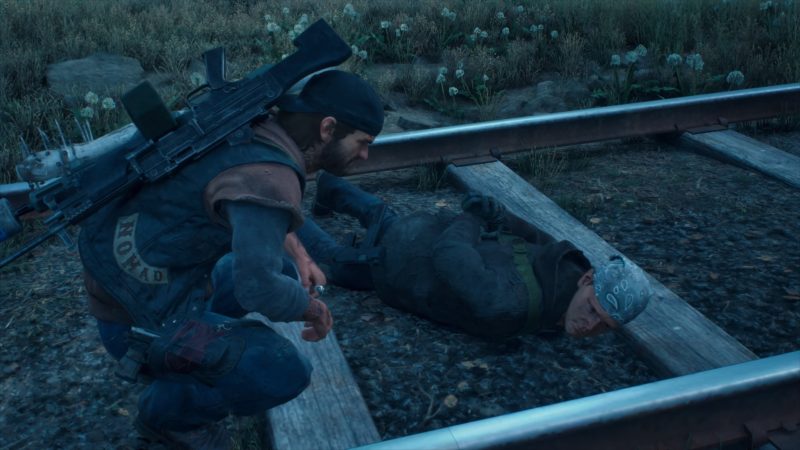 The mission completes here. You'll get 4,000 XP for this.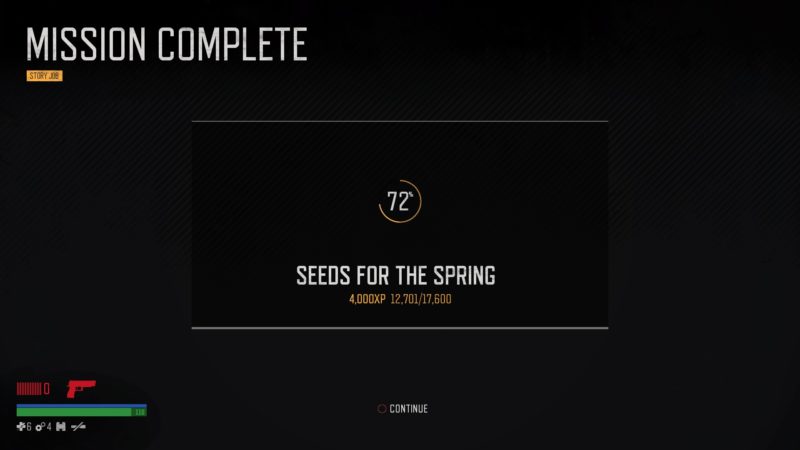 ---
Related articles:
I Got A Job For You: Days Gone Walkthrough
Coming Into Town: Days Gone Walkthrough
It's Not Safe Here: Days Gone Walkthrough
You See What They Did: Days Gone Walkthrough
A Goddamn War Zone: Days Gone Walkthrough
Lots Of Sick People: Days Gone Walkthrough