See No Evil is a mission under Silverback in Tom Clancy's Ghost Recon: Breakpoint.
Your task is to find intel for Silverback's location and eventually eliminate him.
Here's a walkthrough of See No Evil in Ghost Recon Breakpoint.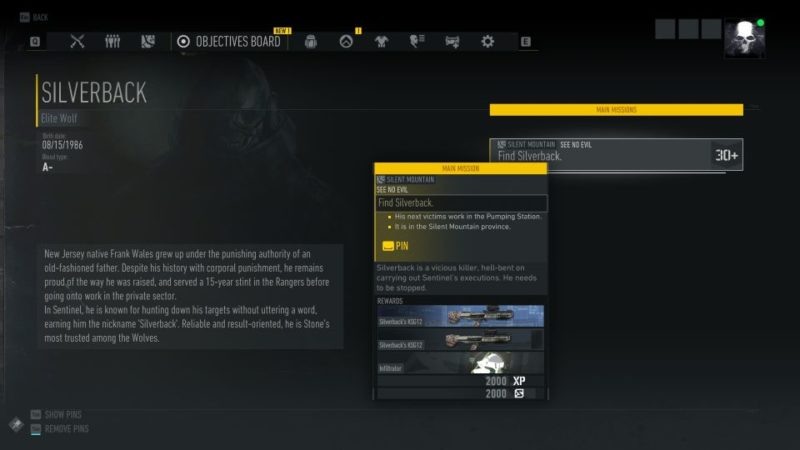 Go to the Pumping Station
Your first objective is to gather intel for Silverback's location.
Head to the Pumping Station in the Silent Mountain province. The exact location is shown below.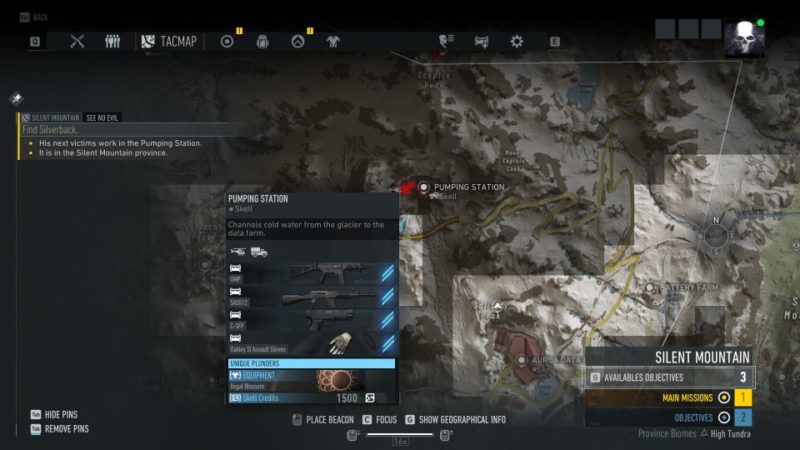 Take a helicopter there as it's easier.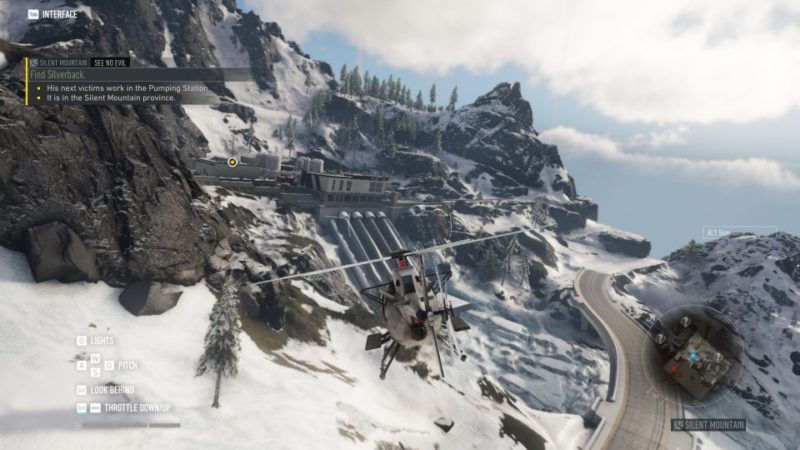 You need to look for his potential victims who are scientists. Head to the main building. Eliminate the enemies first.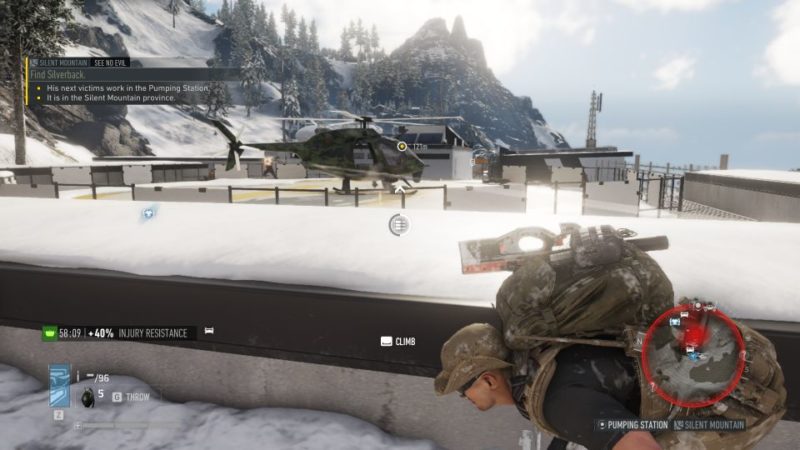 Inside the main building, talk to this man who is upstairs. He'll give you intel.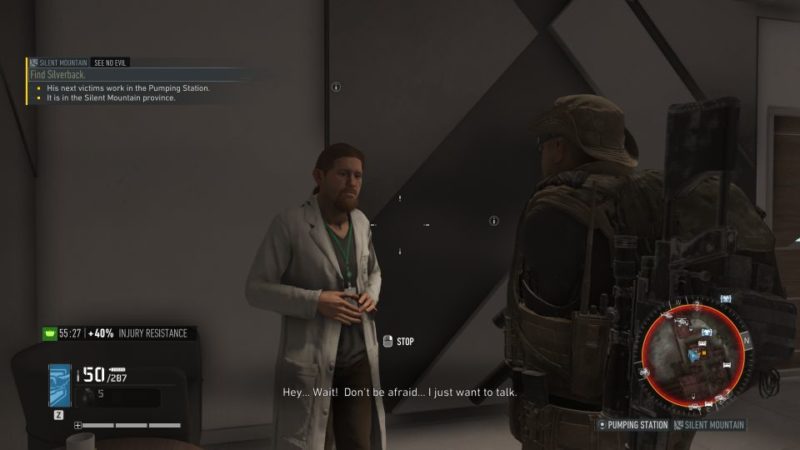 Go to Outpost Black Tiger
Your next location is Outpost Black Tiger which is located in New Argyll province. The exact location is shown below.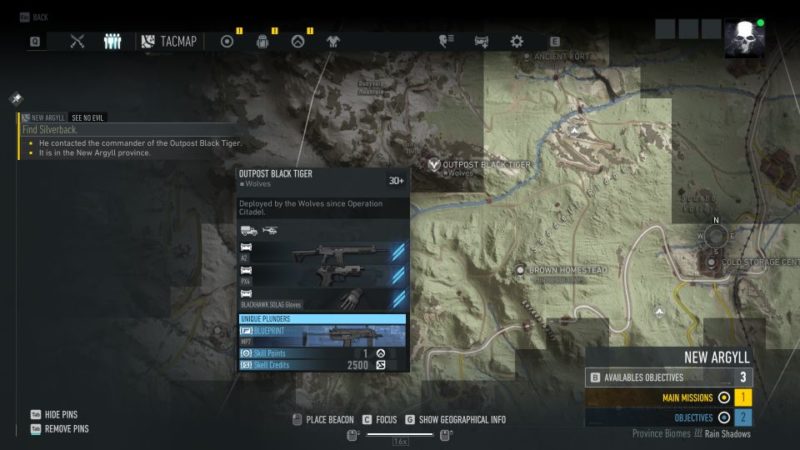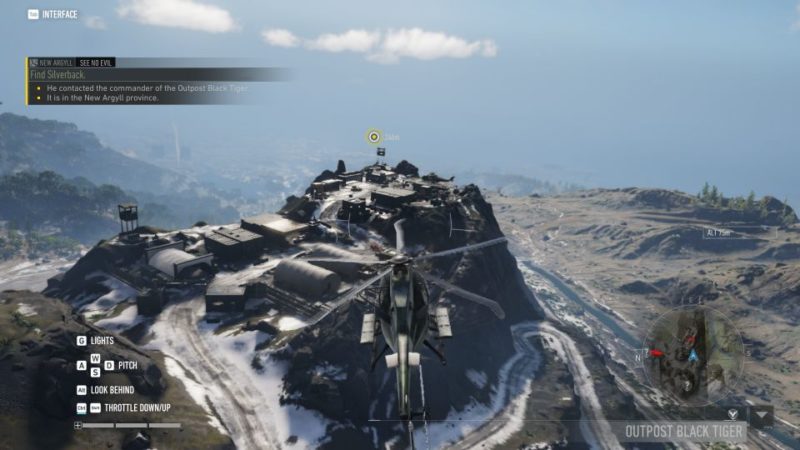 Once again, plenty of enemies here.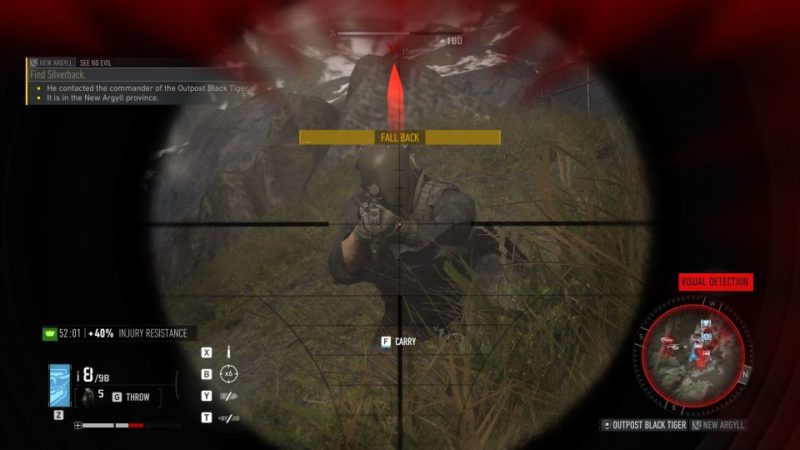 You'll need to interrogate any of the commanders. The commanders are the ones with the 3 stripes above the head.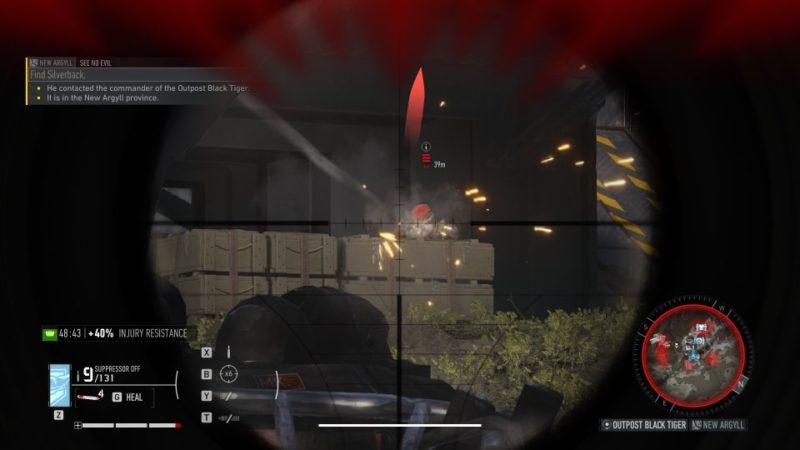 Once they're down, grab and interrogate them for intel on Silverback.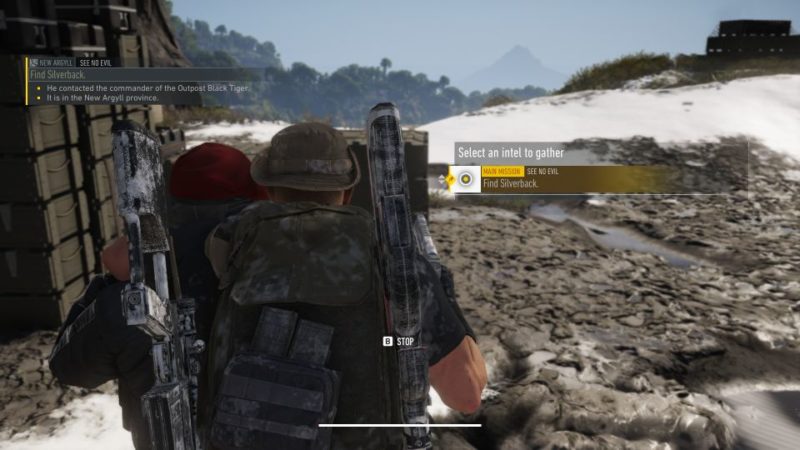 Go to Camp Weasel
Finally, head to Camp Weasel in the Good Hope Mountain province. Silverback is within the camp site.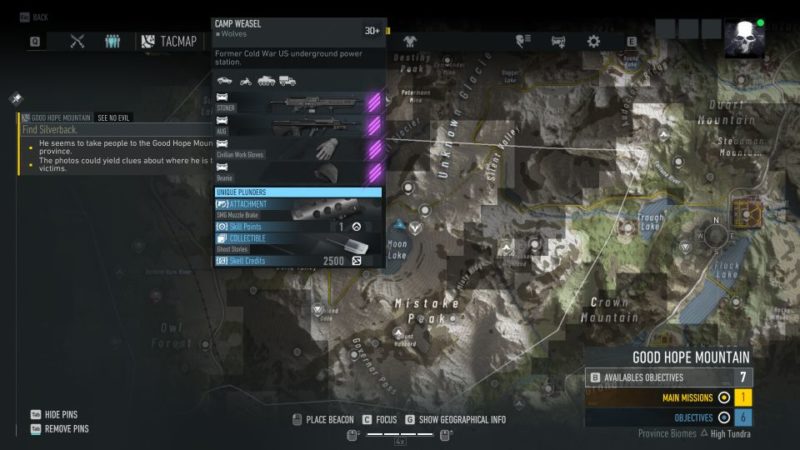 There'll be Wolves all around, and they're much harder to deal with.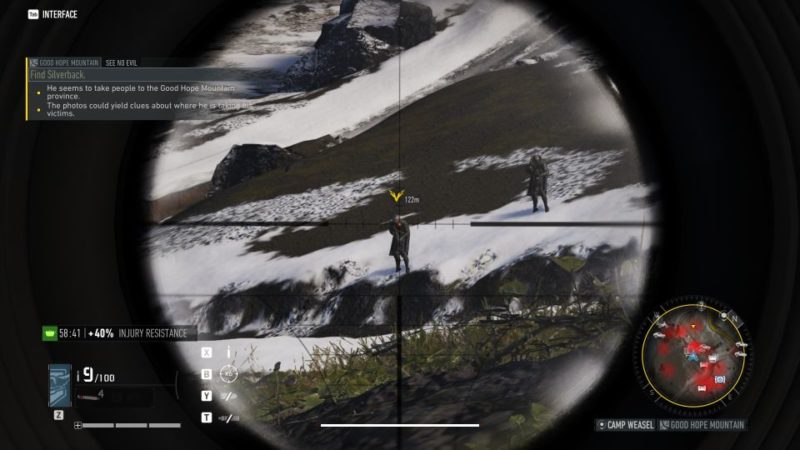 You will also encounter drones in the area.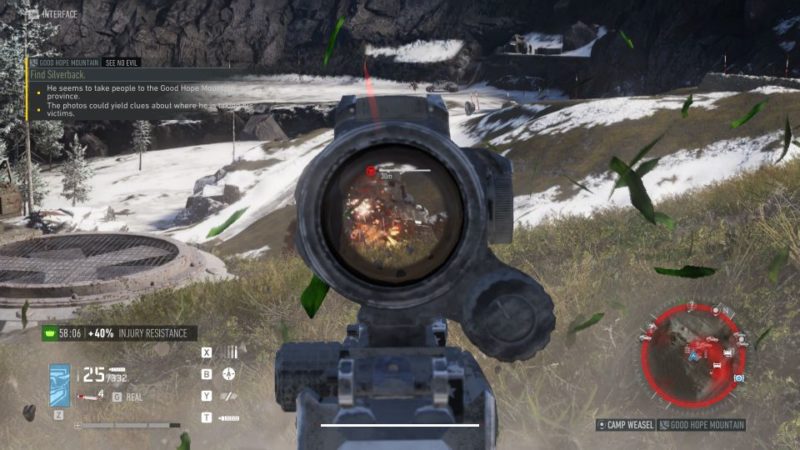 You need to look for the entrance to the tunnel. Many Wolves will be waiting here.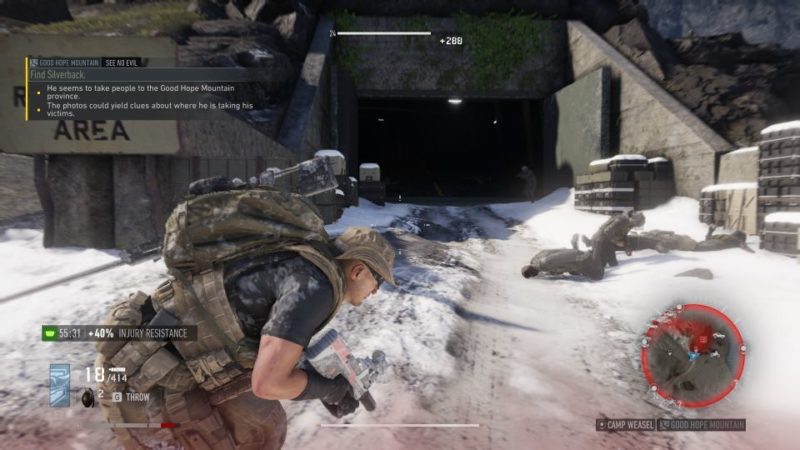 Kill Silverback
Inside the tunnel, there'll be many Wolves waiting. As it's dark, you can use night vision to spot them.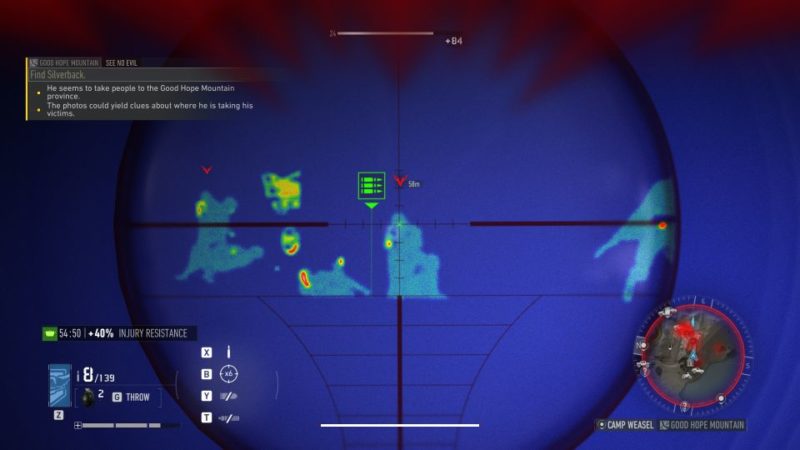 Silverback is amongst them. Kill him and you're almost done.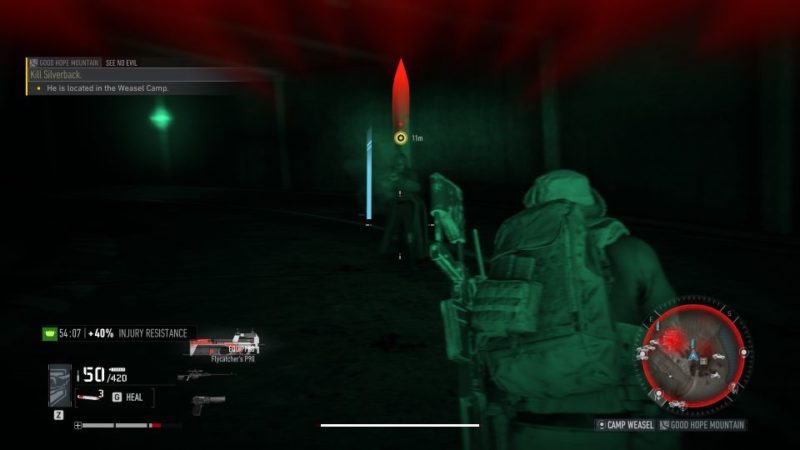 Pick up the intel dropped by him.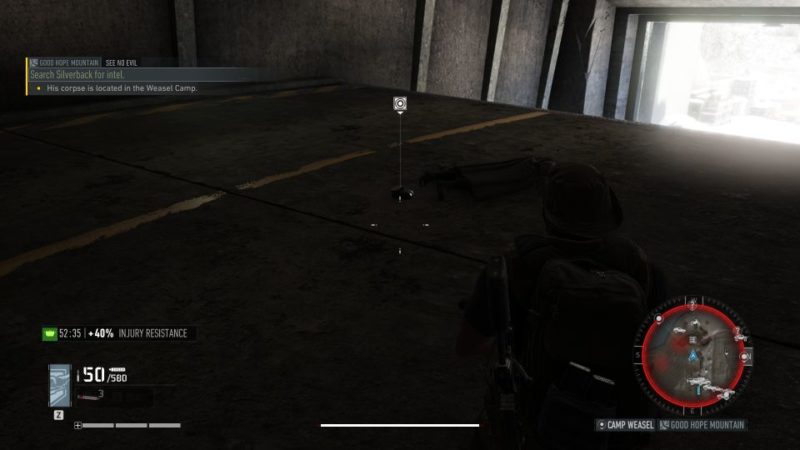 The mission completes here. You will get Skell Credits and an emblem if not mistaken.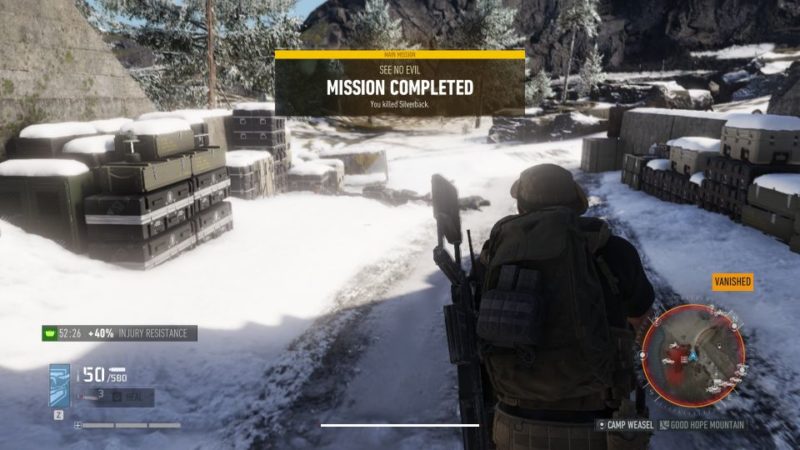 You will also get his weapon – Silverback's KSG12. The perk is that it gives increasing bonuses when health is low.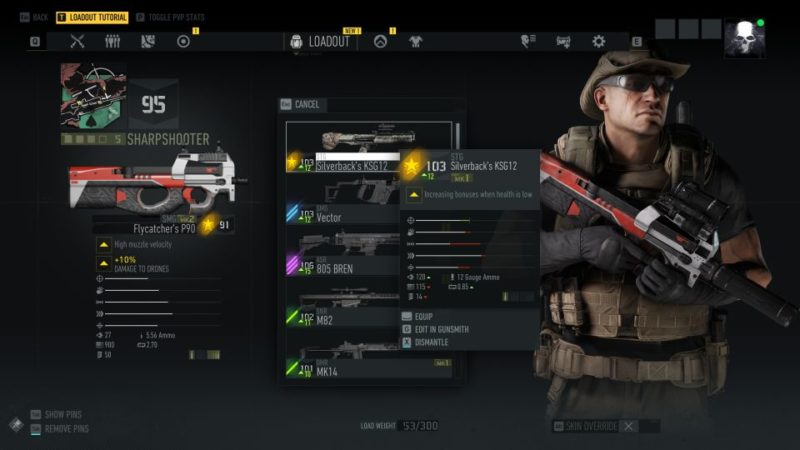 ---
Related articles:
Into The Wolf's Den: Ghost Recon Breakpoint Walkthrough
Icarus Blues: Ghost Recon Breakpoint Walkthrough
One Last Thing: Ghost Recon Breakpoint Walkthrough
An Eye For An AI: Ghost Recon Breakpoint Walkthrough
Retaliatory Measures: Ghost Recon Breakpoint Walkthrough
Guardian Angel: Ghost Recon Breakpoint Walkthrough