Searching For Lisa is a main story mission in Bend Studio's Days Gone.
Your task is to look for Lisa who disappeared to the Rogue Camp.
Here's a walkthrough of Searching For Lisa in Days Gone.
Get to the Rogue Camp
To begin the mission, go to Rogue Camp. It's located near an infested area, and it's west of Lost Lake camp.
The location is shown in the map below.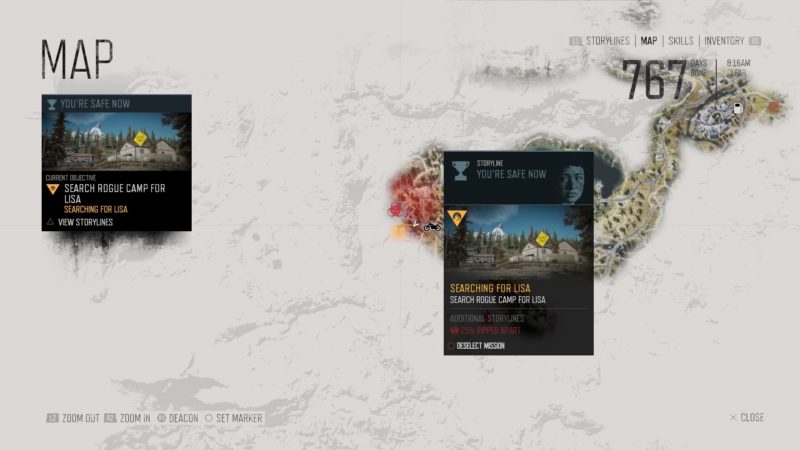 Look for the house
You have to find a house within the yellow area on the map. Get to the exact location shown in the map below, marked by the cursor.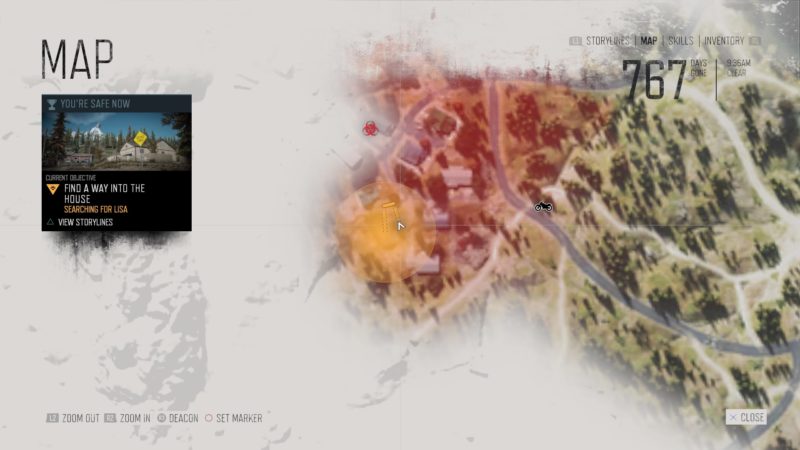 You'll see this house with a blue vehicle in front of the garage.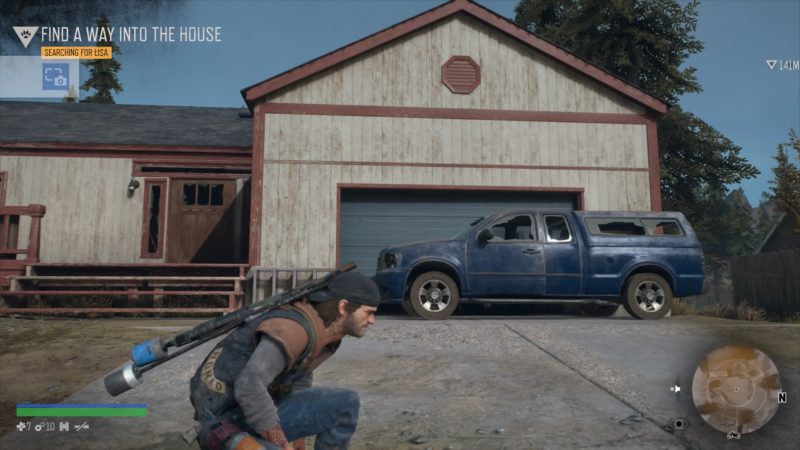 Enter the house
To get inside the house, push this blue vehicle away.
You can slide through the slightly opened garage door.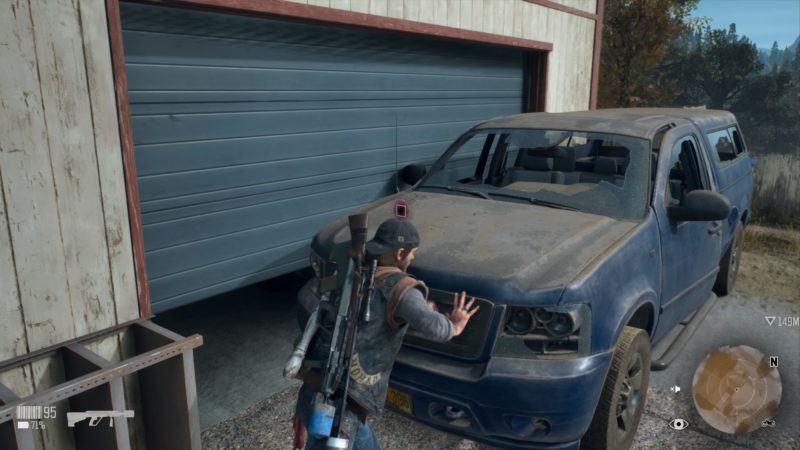 Search for Lisa
Look around the place for Lisa. You have to find this bookshelf. Go through the narrow space behind the bookshelf.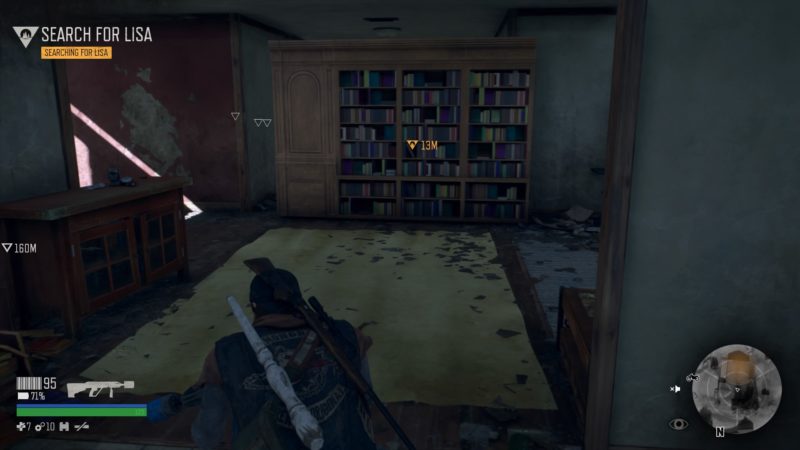 You'll see a piece of paper apparently written by her. Interact with it.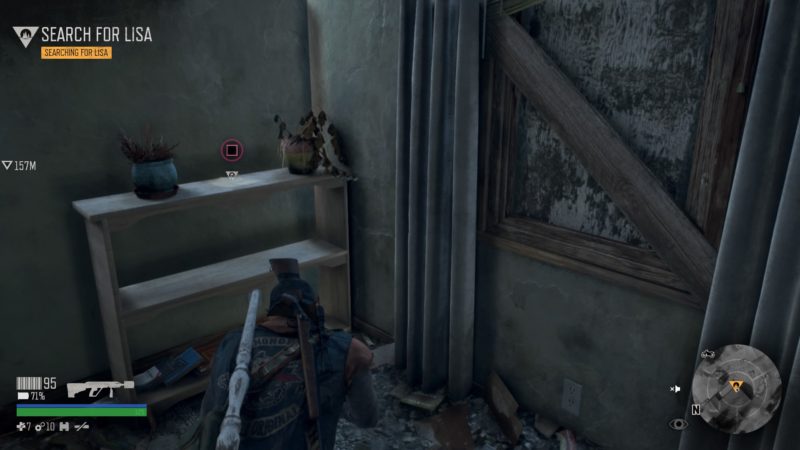 The mission completes here and you'll get 4,000 XP for this mission.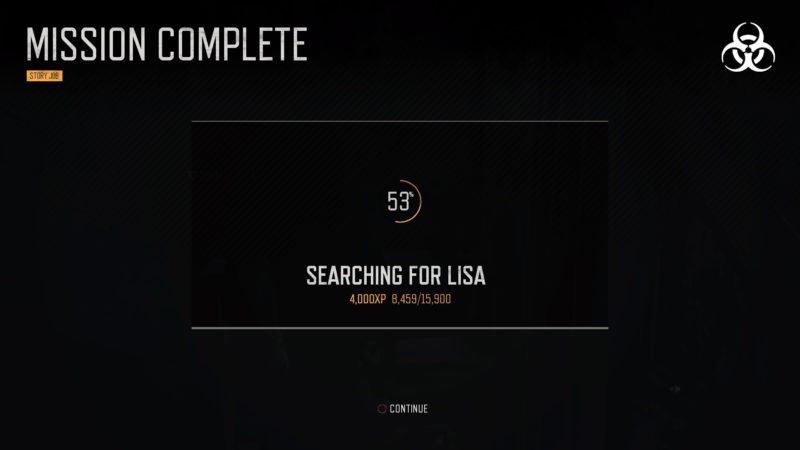 ---
Related articles:
A War We Can Win: Days Gone Walkthrough
Driven To Extinction | Don't Give Me Orders – Days Gone
Marion Forks Tunnel Nero Checkpoint: Days Gone Walkthrough
Drugged Outta His Mind: Days Gone Walkthrough
He Never Came Back: Days Gone Walkthrough
Hear About A Ripper Camp? – Days Gone Walkthrough