Sarkoth is one of those scorpids you will find in Durotar in World of Warcraft (WoW) Classic.
Your task is to find Sarkoth and kill it to retrieve some claws and give it back to the troll warrior.
Here's how you can find Sarkoth the scorpid in WoW Classic.
This quest unlocks after you talk to Hana'zua, an injured troll warrior up north from the Den.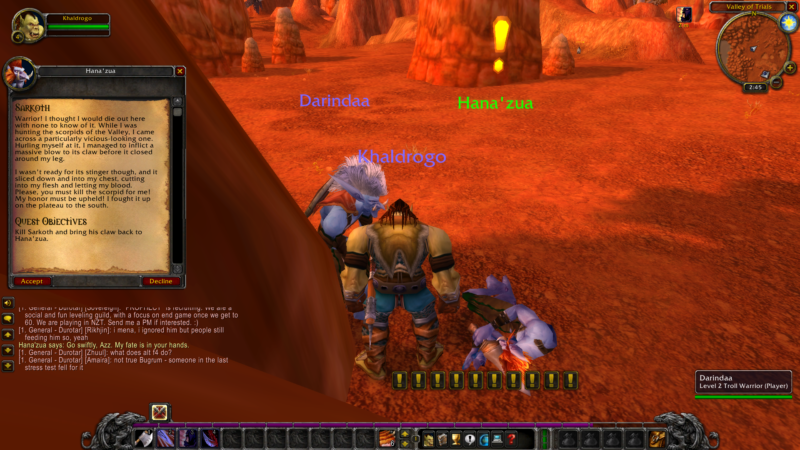 He'll ask you to kill Sarkoth as revenge. It's one of the scorpids south of where he is.
How to find Sarkoth
As he mentioned, you need to find a plateau (a higher place / platform). Just south of where Hana'zua is, you should see a small road going upwards.
The exact location is shown in the map below, marked by the character location.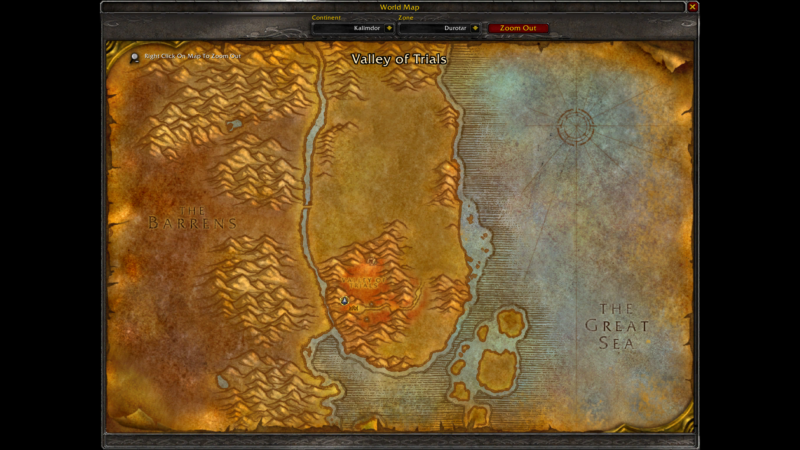 Walk up the road and you will reach a higher platform / hill.
Look for Sarkoth which has a red name, instead of the usual yellow.
If you don't see names on the monsters, you can enable them in the settings.
In any case, you'll see many players waiting for Sarkoth to spawn.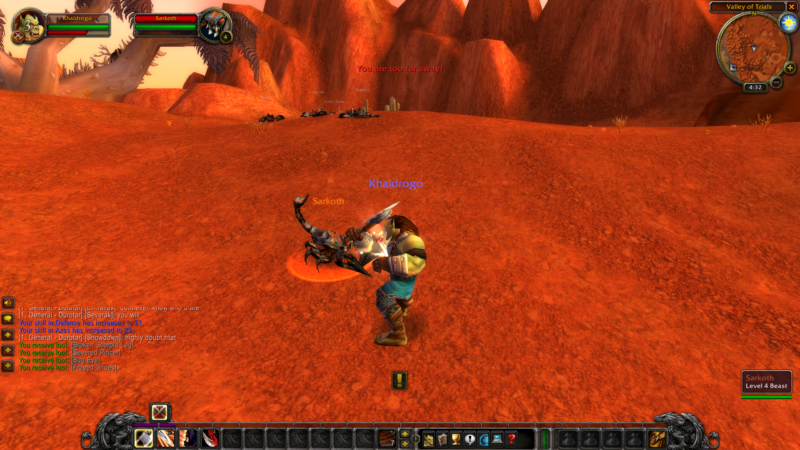 Kill it, loot the claws and bring it back to Hana'zua.
He'll ask you to go back to the Den to convey information. And that's how you find Sarkoth in Classic WoW.
---
Related articles:
How To Get The Burning Blade Medallion: WoW Classic Guide
How To Find Thazz'ril's Pick: WoW Classic Wiki & Guide
Lazy Peons: WoW Classic Walkthrough, Wiki & Guide
Easiest Classes To Level In WoW Classic
Best Tank Classes In Classic WoW To Play