Lego Speed Champions is the most recent DLC in the popular racing game Forza Horizon 4.
In this newest DLC, it introduced a bricks challenge where you have to do stuff to earn bricks.
Here's a brief guide and wiki on "It Was The Tide?" in Forza Horizon 4.
Your main objective is to smash 10 sand castles but you need a Corvette '67 Stingray.
It Was The Tide?
This challenge is only categorized as a medium difficulty one and you will earn 30 bricks upon completing this challenge.
Before you can smash the sand castles, you need to get a specific vehicle first.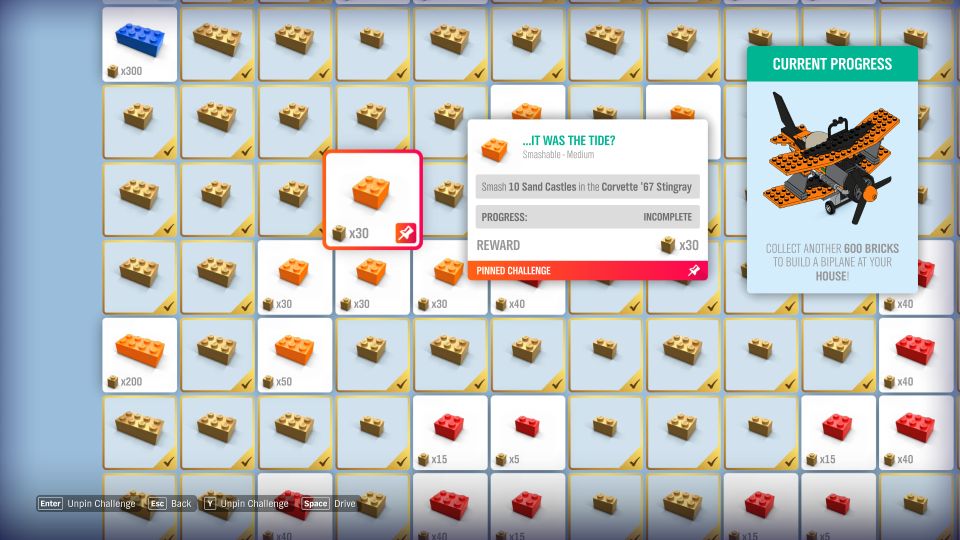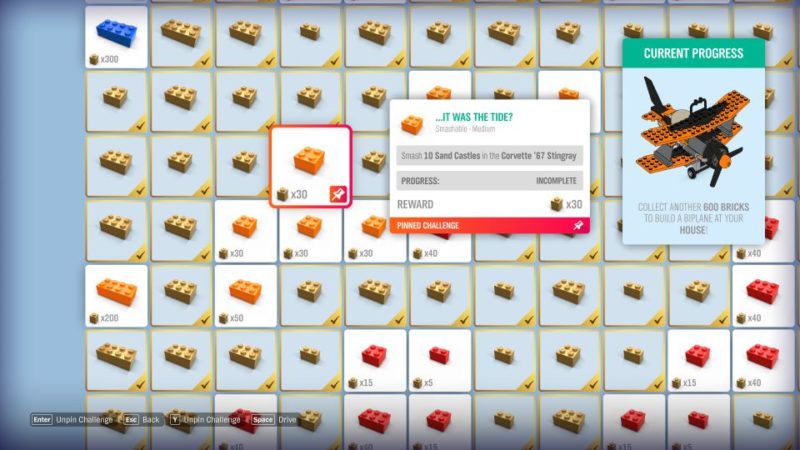 Corvette Stingray
If you don't have the 1967 Corvette Stingray, you need to get it first.
You can either buy it immediately on the autoshow or take your time to make a bid in the auction section.
It's under the Chevrolet brand if you're not familiar with it. It costs 150k in the autoshow.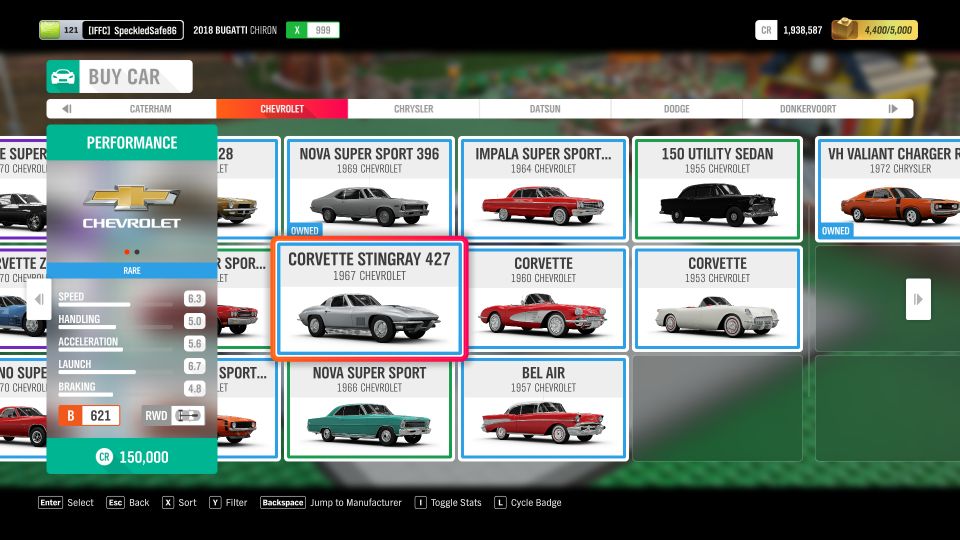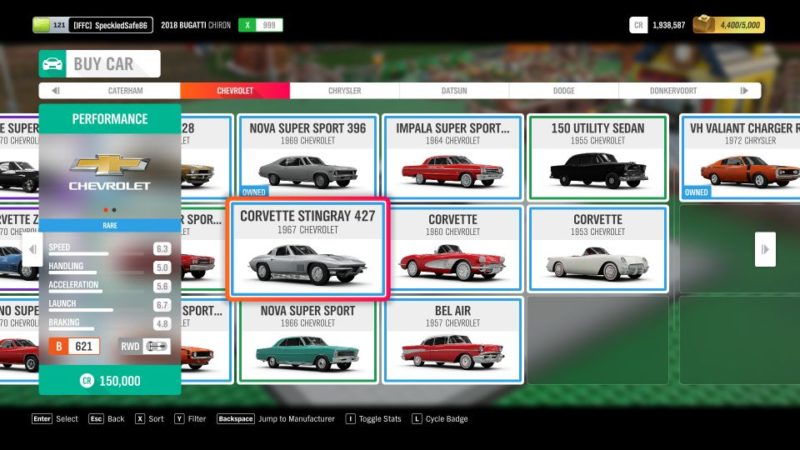 Smash 10 sand castles
After getting the vehicle, go to the pirate ship area on the beach. Its exact location is shown in the map below, marked by the cursor.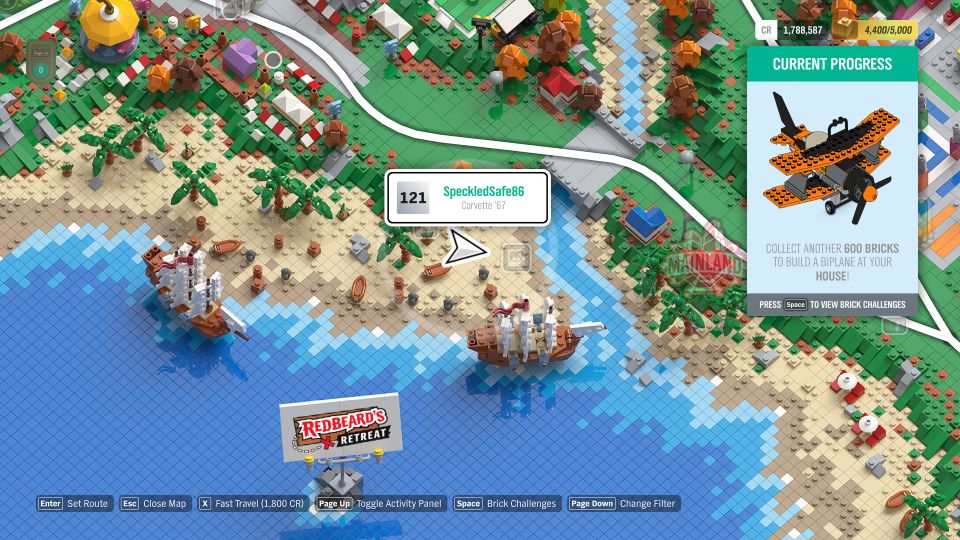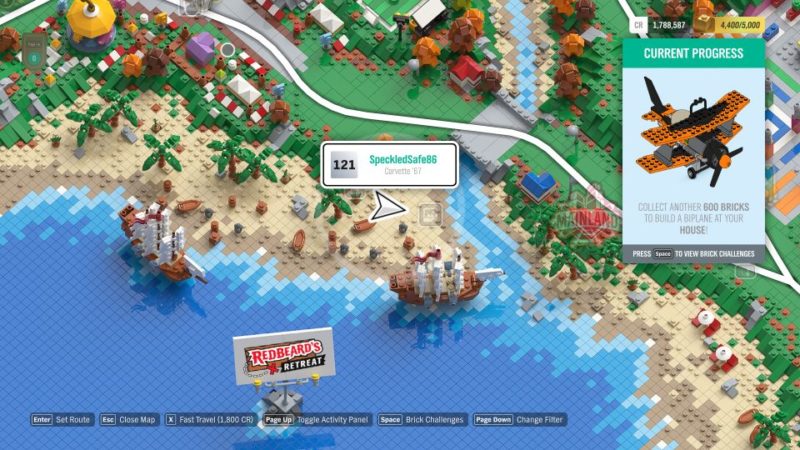 You will see more than 10 sand castles here. Just ram them and you're done.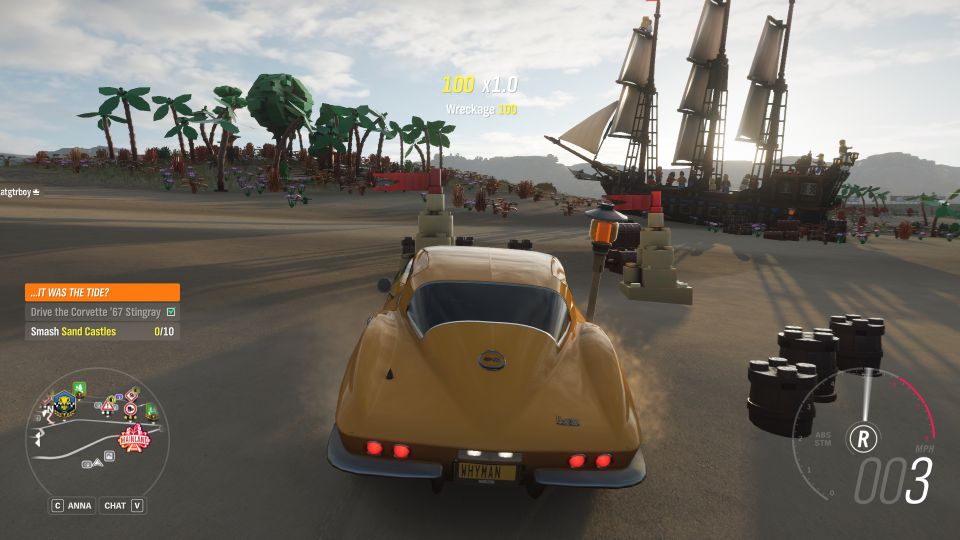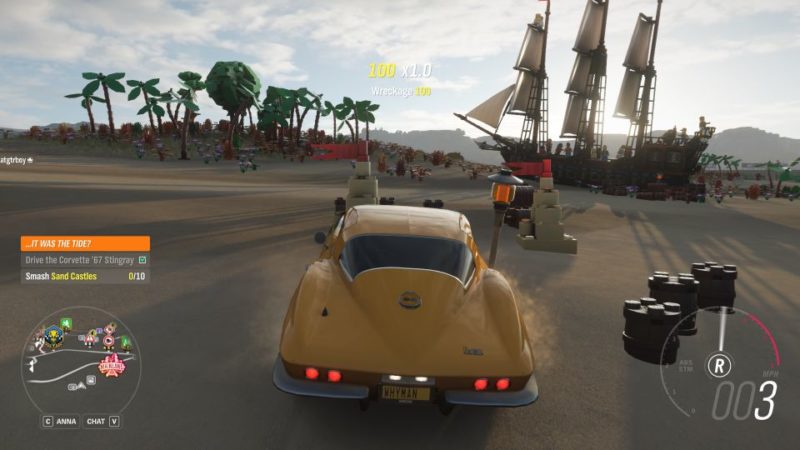 ---
Related articles:
Truly Extinct Challenge: Forza Horizon 4 (Lego Speed Champions)
Rubbish Driving Challenge: Forza Horizon 4 (Lego Speed Champions)
Barn Find Location: Lego Speed Champions (Forza Horizon 4)
How To Find Bicycles: Forza Horizon 4 (Lego Speed Champions)
Table Flipping: Forza Horizon 4 (Lego Speed Champions) Guide
How To Find Umbrella Stands: Forza Horizon 4 (Lego DLC)