S.Wine is a cafe / restaurant in Publika that many may not have heard of unless you're a local foodie.
It's hidden deep inside Ben's Independent Grocer (BIG), at the non-halal section, and many people don't even know it's there.
Here's a brief review of my first visit to S.Wine in Publika Kuala Lumpur.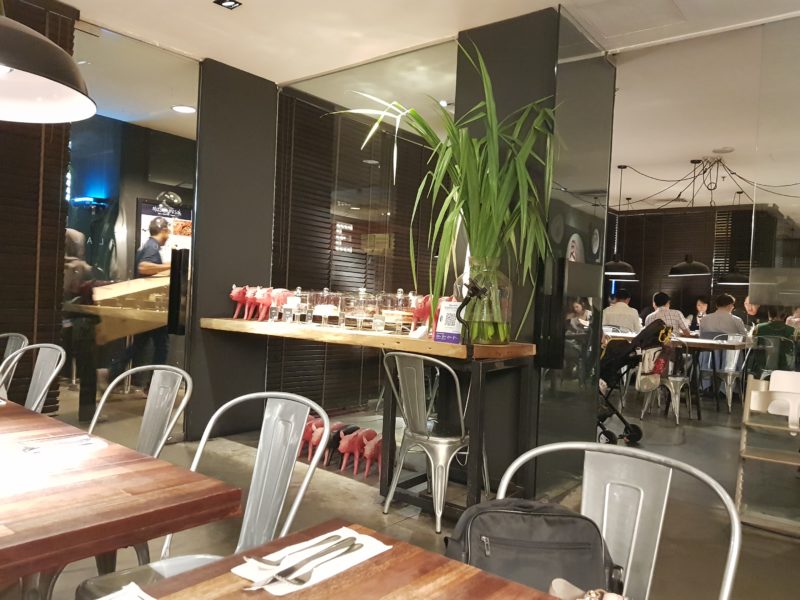 The image above shows the interior of the place. It's actually rather dark inside which gives off this cozy feeling.
Just outside of this place is the pork and alcohol section. They utilized many pig items as their decoration, as you can see in the background.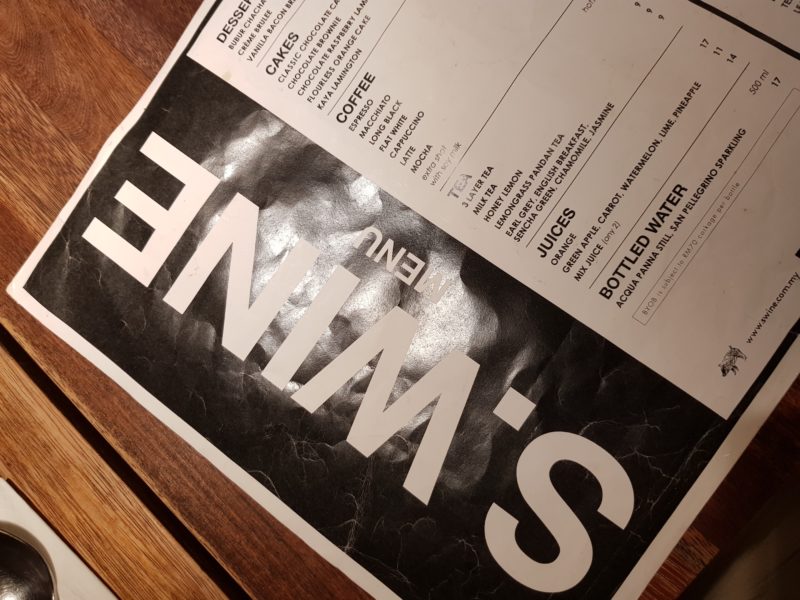 They serve all kinds of dishes, including both western and asian dishes. Just as expected, they utilize pork pretty well.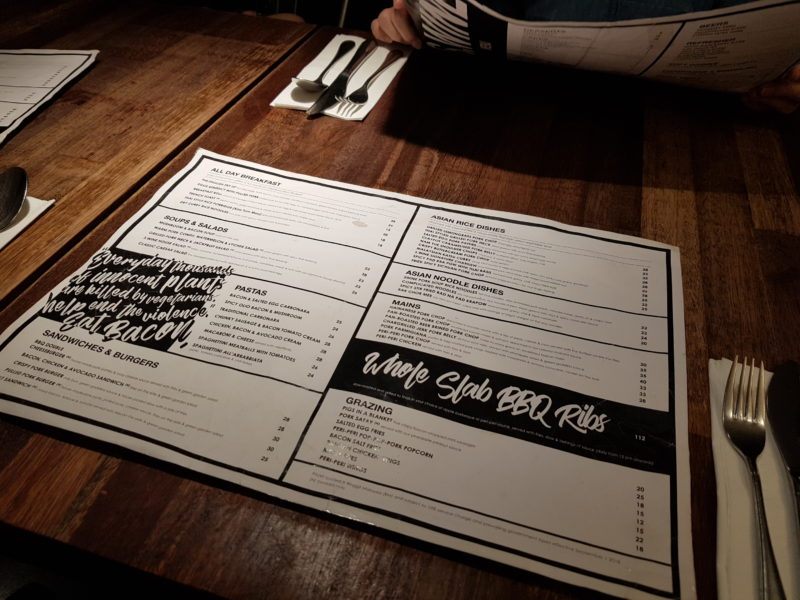 We usually order burgers on a first visit, as it's hard to go really wrong with a burger. The one below is their deep fried pork burger.
The pork was really crispy on the outside and tender in the inside. It was pretty good and goes well with the garnish they used in the burger.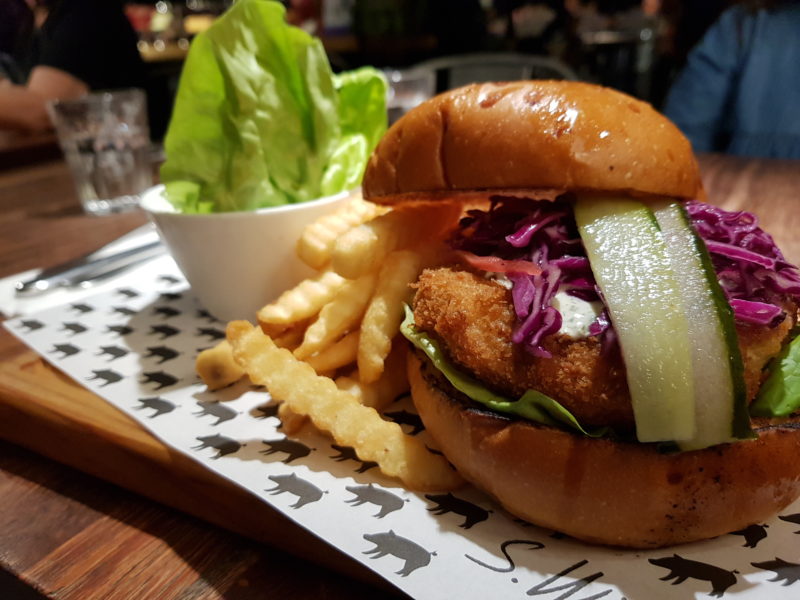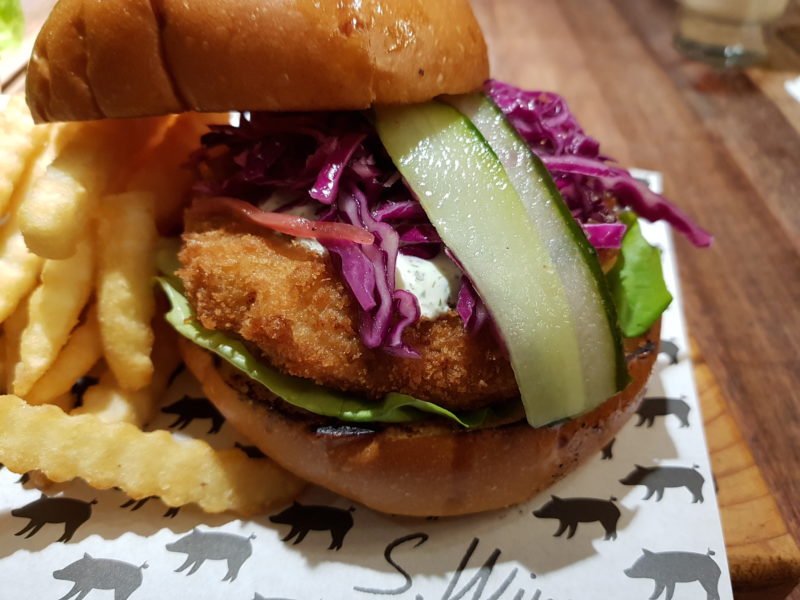 Another dish we ordered was of the asian section, i.e. pork with rice and egg. The soup is the only thing that doesn't look appetizing here.
That being said, the grilled pork was really tender and delicious, and the picture or presentation doesn't do it justice.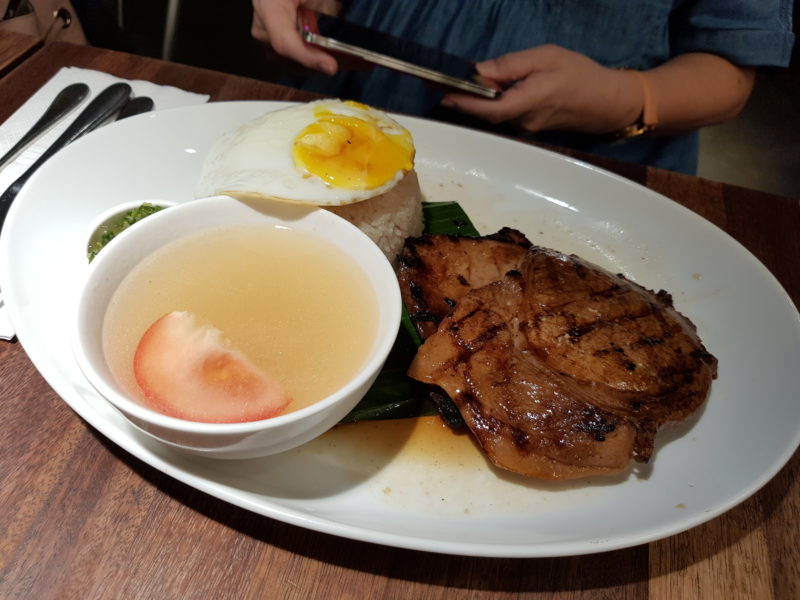 We also ordered the pulled pork burger, which is a common dish in many non-halal western restaurants.
Once again, the burger was pretty good and it's worth trying.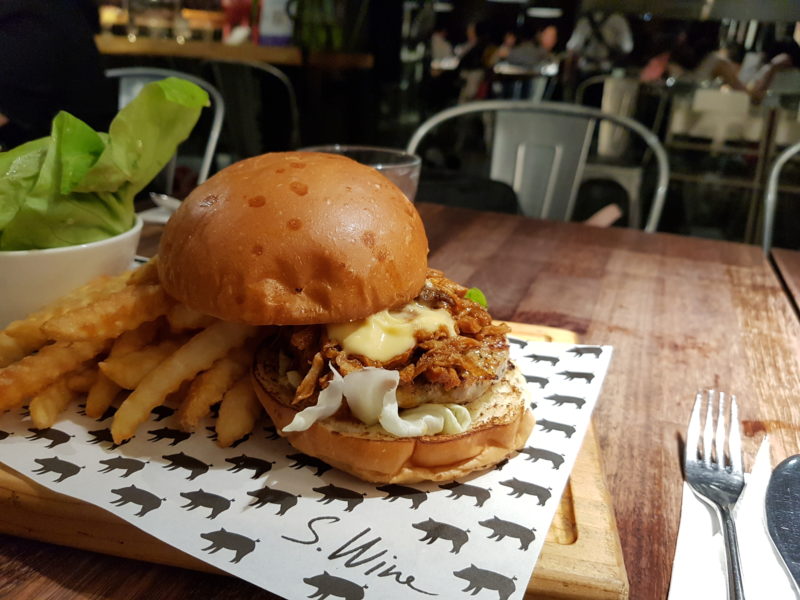 For the dessert, we ordered a french toast with ice cream topped with two bacon streaks.
The bacon really tasted like the bagua (dried pork) the Chinese normally eat during Chinese New Year. Only difference is that this one is quite crispy.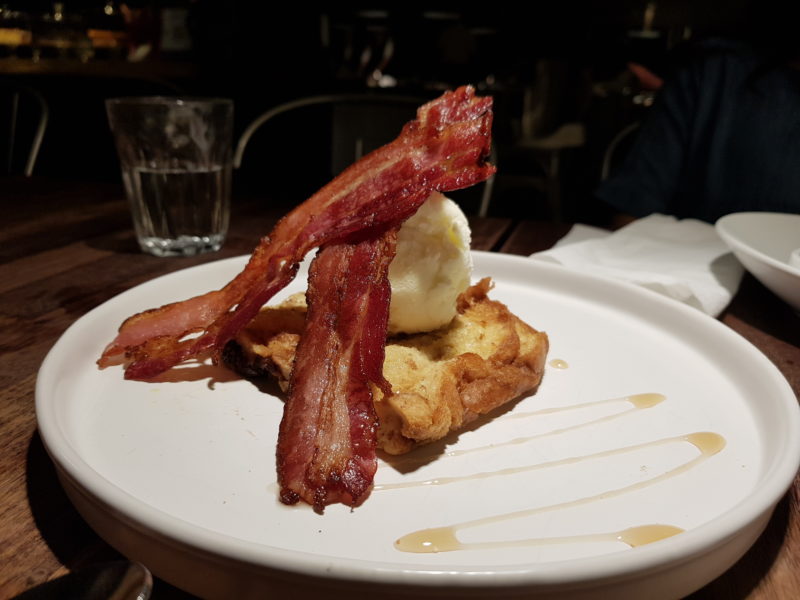 It's quite delish, but the combination may not be for everyone.
All in all, S.Wine gives off a really good first impression with great food and the service was also up to par.
Do give it a try if you're in Publika.
---
Related articles:
Hutong One Peking (Hong Kong) – Amazing Night View And Food
Social Place Hong Kong: Modern And Unique Chinese Dim Sum
J'S Gate Dining Lot 10 – Plenty Of Japanese Restaurants To Try