Yong Peng is a district in Johor and is usually known for its fish balls. If you're not a fan of fish balls and you're looking for food in Yong Peng, check out Rong Cheng restaurant.
If you're coming from PLUS highway, it's pretty easy to get here. Just use Waze or some GPS and it involves only a few turnings at most.
The place is pretty huge and if you're coming late for lunch, there are plenty of seats for you. I bet many Singaporeans stop here for lunch too, either on the way to Singapore or to another state in Malaysia.
Here's a short review of Rong Cheng restaurant.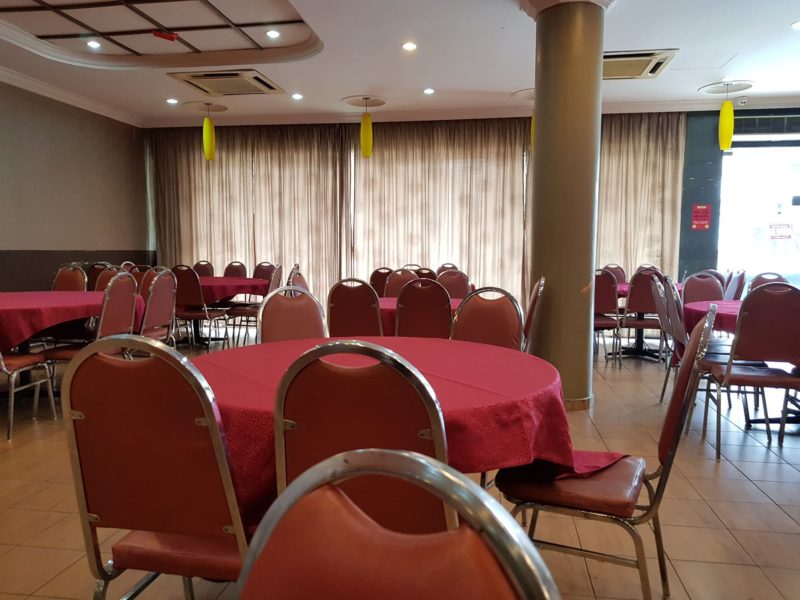 I do recommend this dish, i.e. some mixture of yam, pumpkin, eggplants and so on.
It's boiling hot and is a great dish for lunch.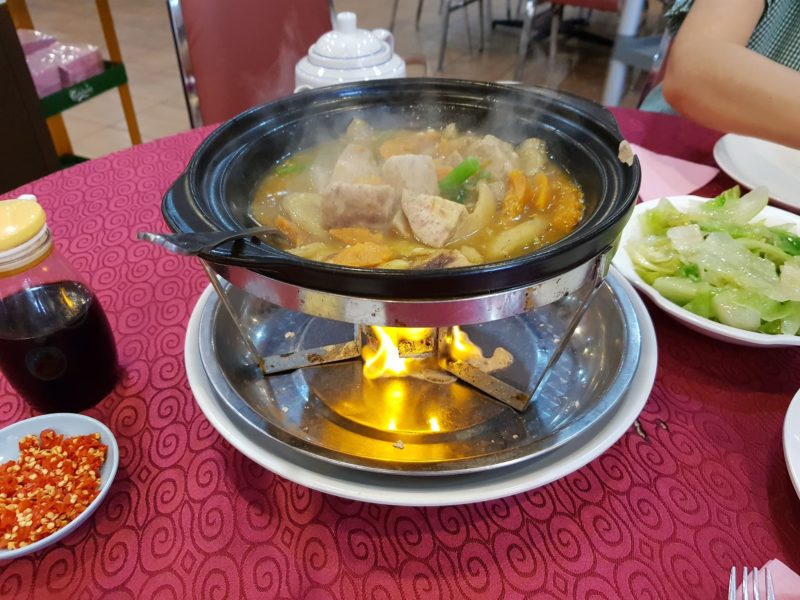 Rong Cheng restaurant has quite a variety of dishes, including this deep fried pork dish. It's called fried butter pork or something like that and we were expecting some sort of butter milk dish but we got this instead.
It's really crispy and goes well with the acar.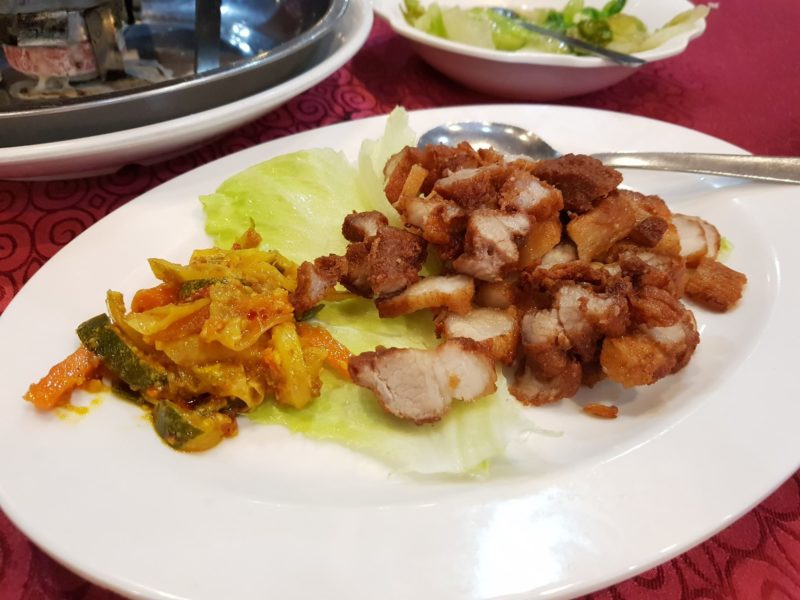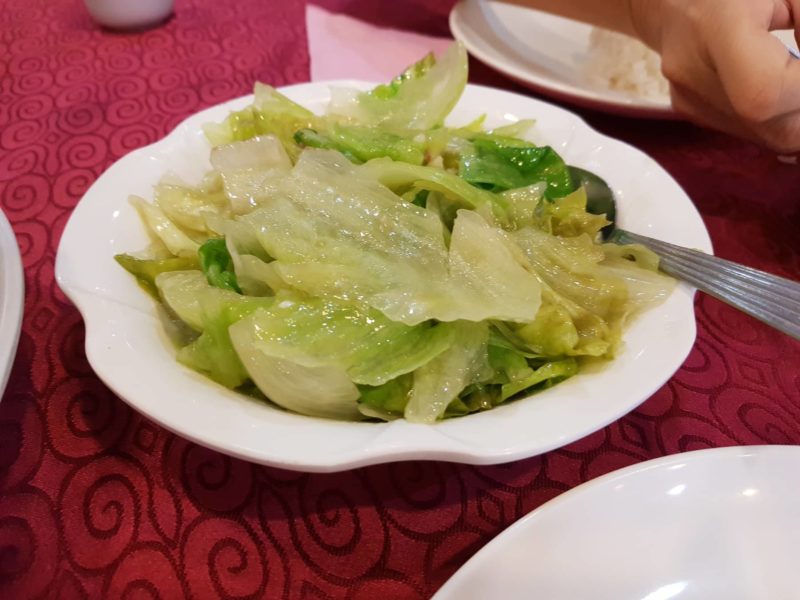 This is their yau mak, i.e. stir fried romaine lettuce.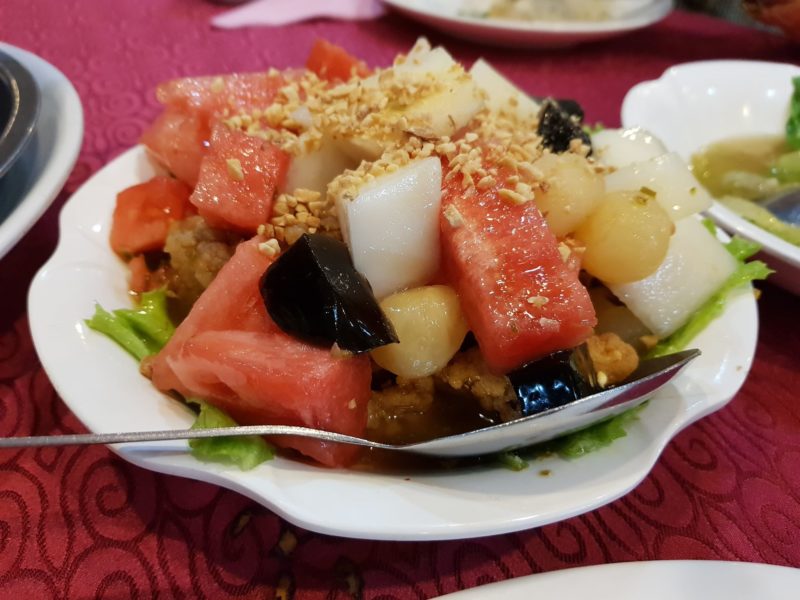 This restaurant doesn't run out of creative dishes, and this one definitely has a distinct taste.
It's deep fried fish fillet with some fruits and nuts. They have watermelon, lychee, cincau and a couple of other ingredients inside of it.
The sauce is sourish and gives the dish a unique taste. You will either like it or hate it. They probably have some lemongrass in that sauce as well.
One of the best restaurants in Yong Peng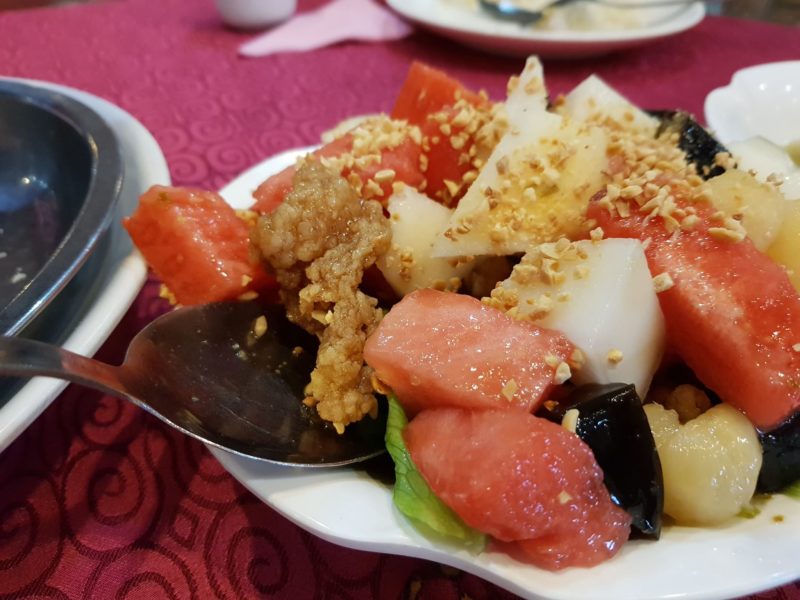 All in all, Rong Cheng is one of the best restaurants in Yong Peng, especially if you love to eat Chinese dishes for lunch or dinner.
Many tourists stop by this place as well, not just locals. Do give it a try if you happen to be in Yong Peng.
---
Related articles:
Nam Heong Vintage (Pavilion Elite)
Nakhon Kitchen Thai Restaurant (Singapore) Review
Good Friends Restaurant (Genting Highlands)
Review Of The Line Restaurant (Shangri-La Hotel)