Hey guys, I haven't done a product review in a long time. Here's a review of the Huion H610 Pro graphic drawing tablet. The reason why I bought the Huion drawing tablet is for two reasons, i.e. I wanted to play around with memes or short comics and it was super cheap.
This is a very basic review written in a very newbie friendly way and it's not a sponsored post.
Disclaimer: I may include affiliate links in which I gain a commission if anyone purchases a product using my link.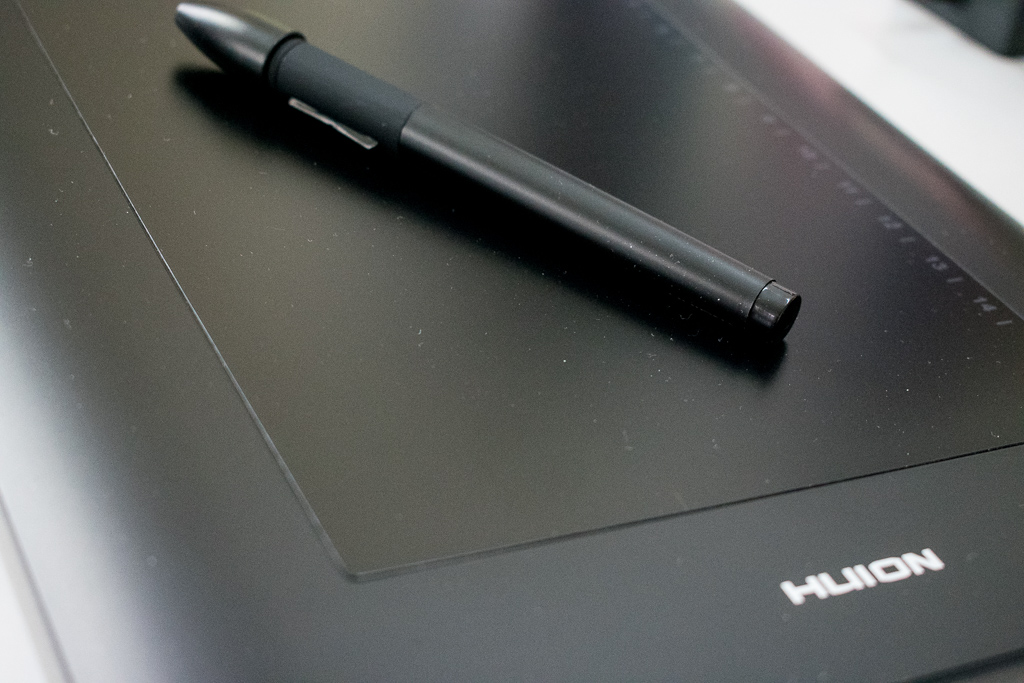 Before we go into my own review, here are a few of the specifications of the Huion drawing tablet.
Product specifications of Huion H610 Pro
It comes with a rechargeable pen that apparently has 2048 levels of pen pressure sensitivity.
It has eight buttons on the side of the tablet, and you can customize 16 soft keys at the top of the tablet. I haven't actually used those soft keys, because as an amateur I don't think I really need it.
It connects with a USB. I don't think there's a wireless version, so sometimes the USB cable gets on my nerves.
Comes with a pen holder. I don't always use it so I don't really feel a need to have it.
Works with Windows 7 and above.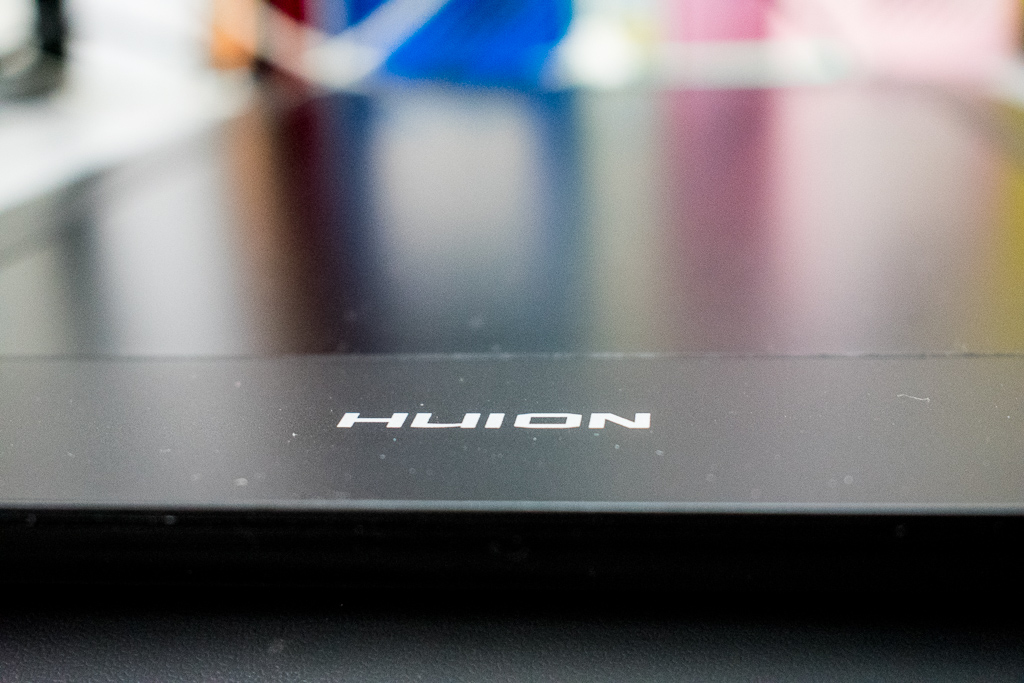 Personal review of the Huion H610 Pro drawing tablet
This Huion drawing tablet is the FIRST drawing tablet I've ever bought, so I can't compare it with more expensive ones like Wacom Intuos or Wacom Cintiq. I'm pretty sure those are better in terms of "smoothness of drawing" but this Huion tablet isn't bad for my first buy.
I got it off Lazada at a rather cheap price, but I heard it could be much cheaper. It was about RM 200 (USD 50+) when I first bought it, so I didn't expect much from it.
When I received it from the courier, it was quite heavy and it came with a box. Inside the box, you'll find the drawing tablet itself, one USB cable for the tablet, one USB cable for charging the pen, the pen itself and the pen holder. There was also a CD for installation purposes. To set it up, I simply had to plug in the devices to the computer and use the CD to install the interface for the tablet.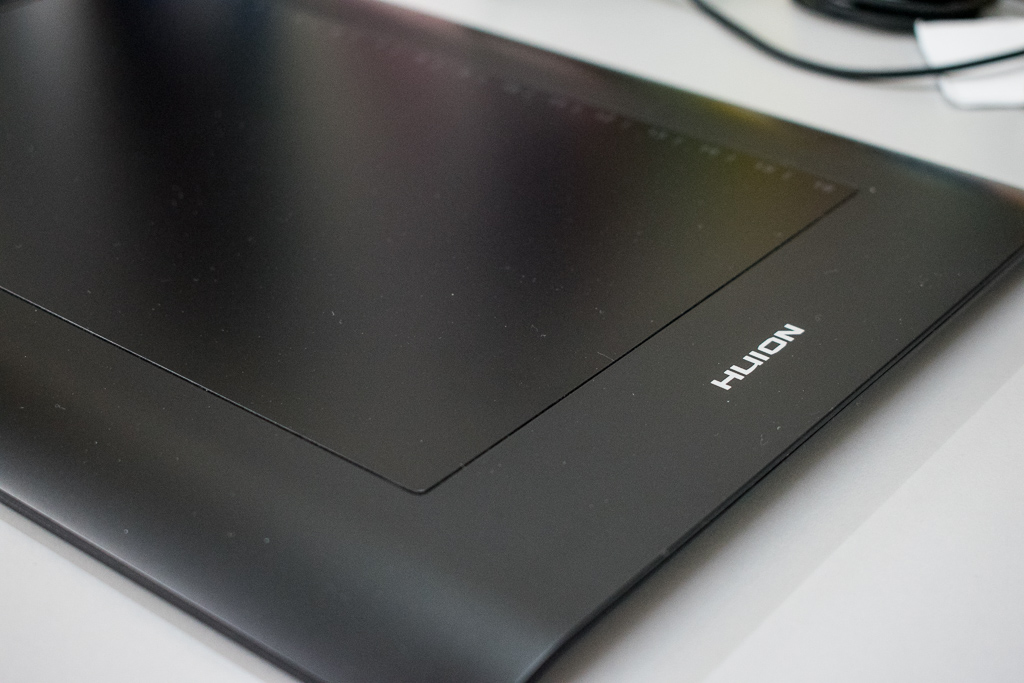 The drawing tablet is about 10 x 6.25 inches, so it's big enough for me. The size was what I was looking for. There are cheaper alternatives from Huion but those had a much smaller screen. I can just use my Note 8 if I wanted a small screen.
What bothered me was that I didn't know how graphic tablets work. I didn't know that what I drew is automatically projected on the computer screen, and not on the device itself. For e.g. when I use my Note 8, I'm drawing on the screen itself. But graphic tablets work as an input device instead, like how a keyboard and a mouse works.
So it took some time to get used to drawing on a tablet, but I'm getting the hang of it.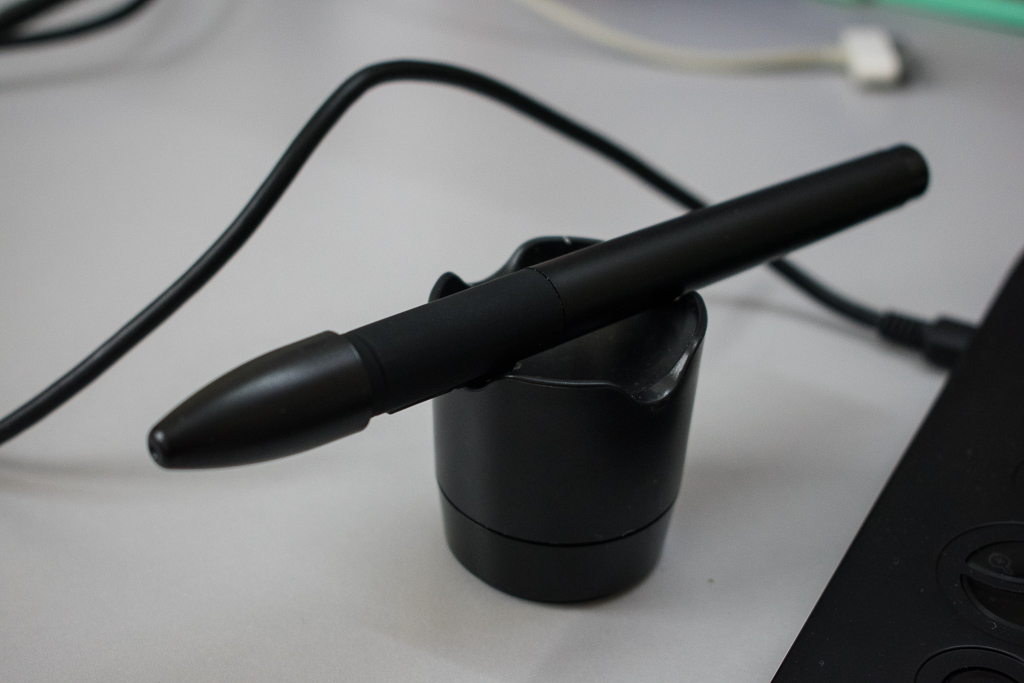 The Huion H610 comes with a pen that is bigger than the pen sizes I'm used to. It has two buttons on it that you can actually customize. You can use the two buttons as right and left clicks. It's totally up to you, but I disabled the buttons because I kept accidentally touching it.
The pen as you can see comes with a holder. I guess the holder is to prevent you from somehow damaging the pen, but I don't really use it.
This drawing tablet works with a few programs I think, but I prefer to use Adobe Photoshop for it. I think Photoshop works well with this Huion tablet, and since it's Photoshop, there's so much editing you can do with it. It's a powerful program after all.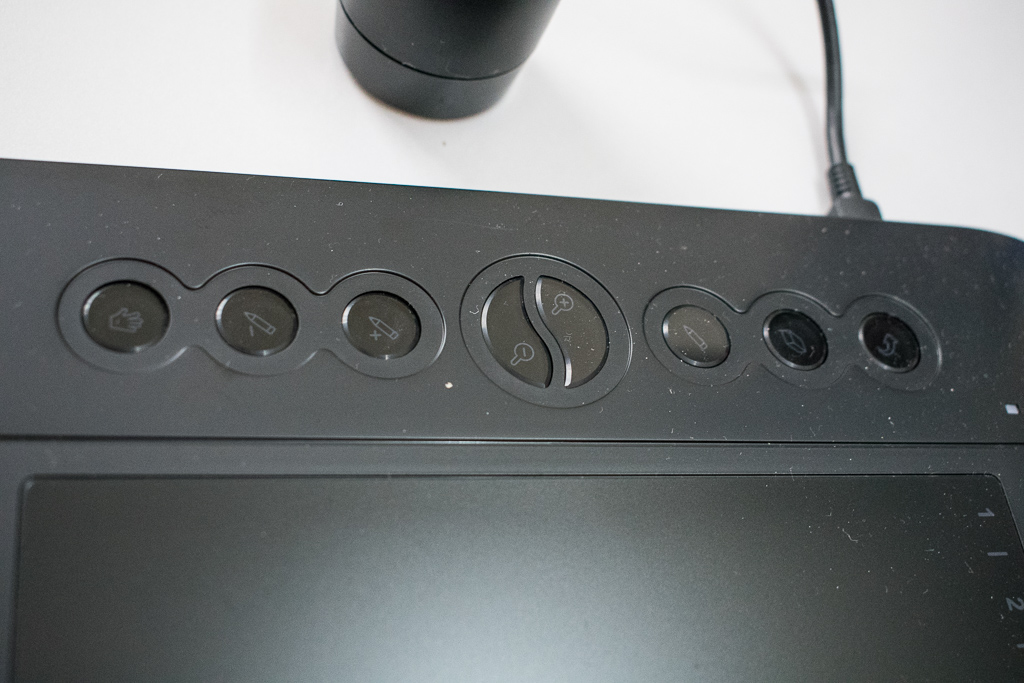 As mentioned above, the tablet has 8 built in buttons. The functions are pretty much as the button label shows. You can increase / decrease the font size, zoom in and out, switch to the eraser / brush, undo and one more function I've never used.
The buttons do come in handy whenever I'm drawing. They are what you call the necessary functions to have in a drawing tablet so I'm happy with it.
Overall, the tablet does work well and I'm happy with it so far, considering that it's so much cheaper than the Wacom tablets. With only 50 dollars, you can pretty much get a functional drawing tablet with Huion.
Here are two drawings that I did for fun with the Huion H610 Pro.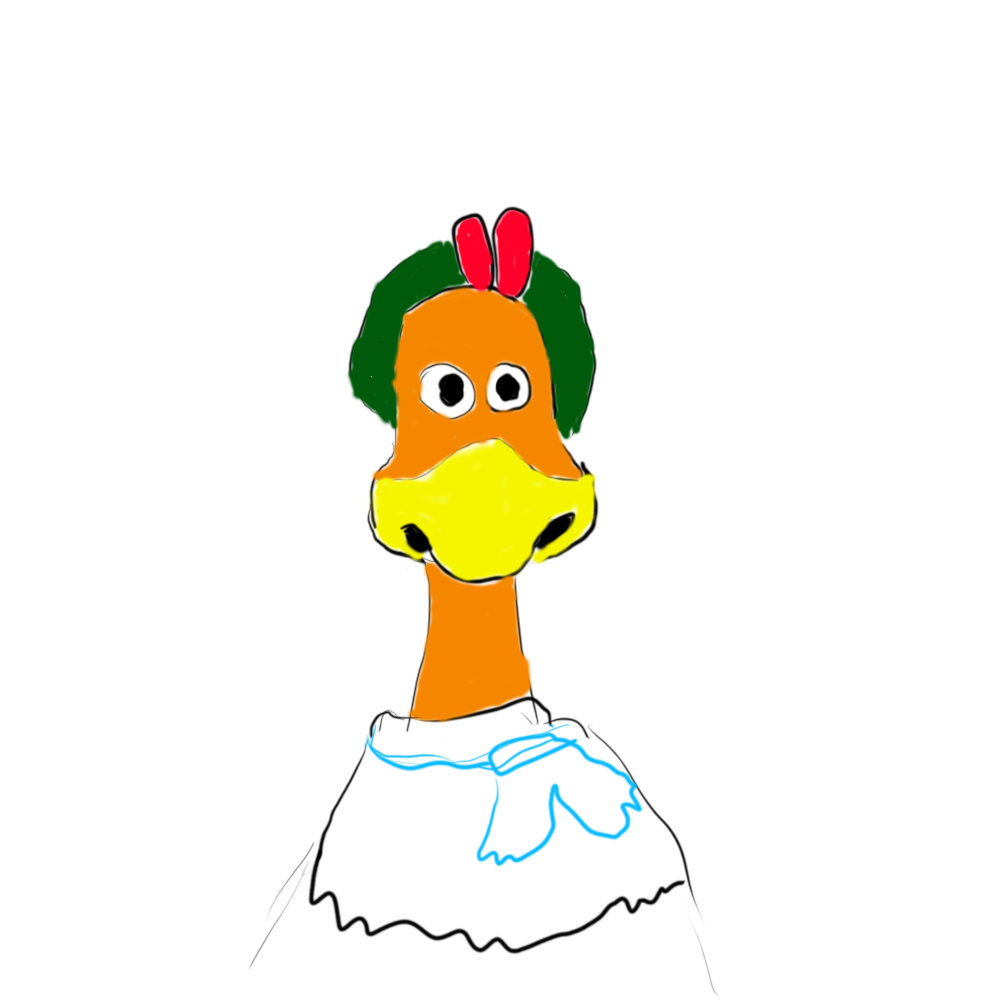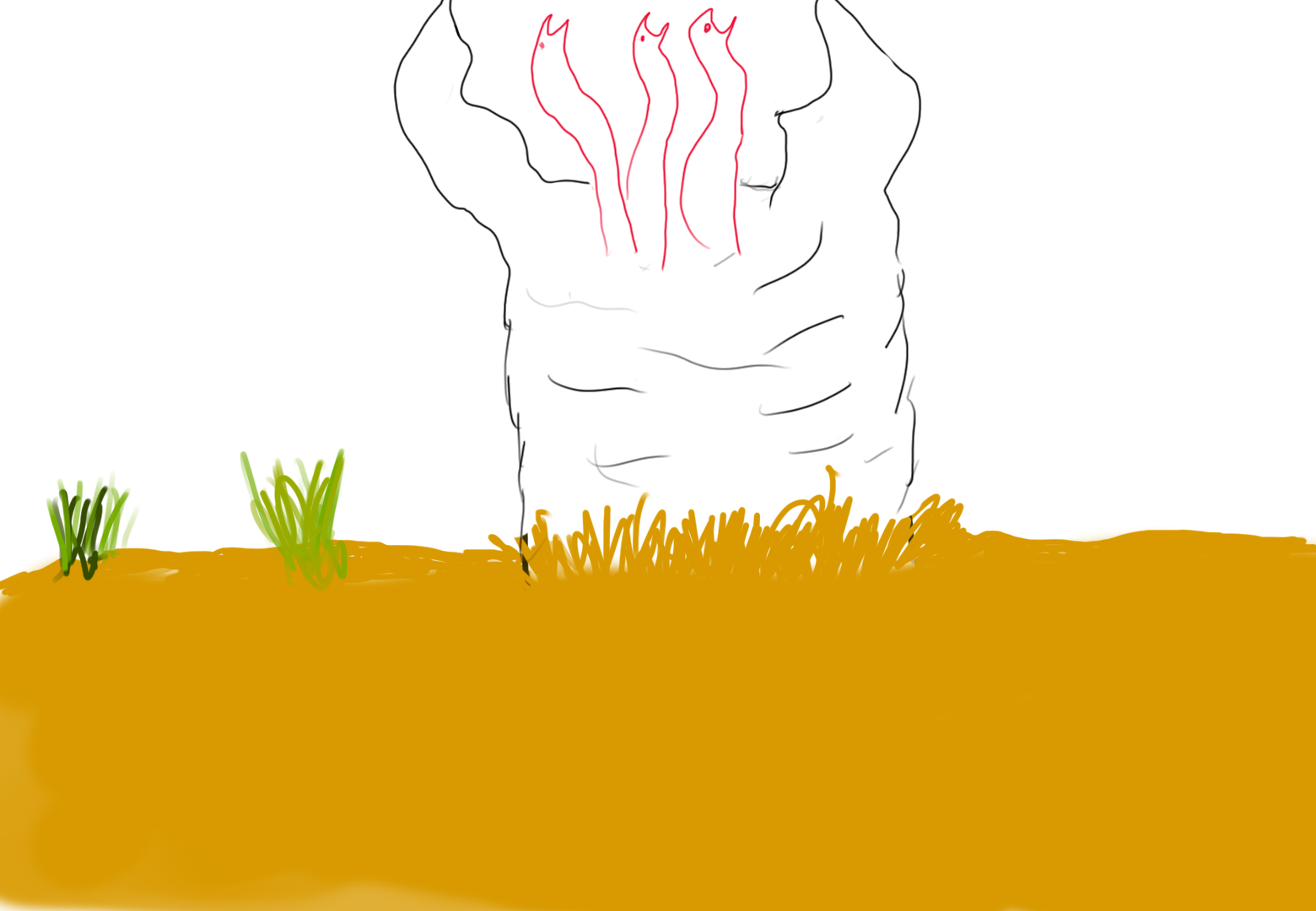 It only took a few minutes at most. If you're looking for a cheap drawing tablet that is good enough for mini comics or memes, this Huion drawing tablet should suffice for you. It's value for money in my opinion.
Thanks for checking out this review. Do check out other articles as well:
Logitech G402 Hyperion Fury Gaming Mouse Review
Steelseries Siberia 150 Headset Review
Top 10 Best Gaming Earbuds In 2020