It's already well known by now that Red Dead Redemption 2 features some pretty interesting easter eggs.
We've seen the ghost train, the UFOs and even a vampire in Saint Denis. Not too long ago, a Redditor found a really fun easter egg which is sort of a zombie teaser.
If you get into a well inside an abandoned camp site at Tall Trees, your appearance will change into that of a zombie at night. If you use your flashlight, your appearance will be back to normal.
It's super creepy as you can see in the Reddit post linked above. I personally went to check it out but I didn't get much of a result.
Here's how you can find the well which is a zombie teaser, and many are claiming it indicates the coming of Undead Nightmare 2.
Get to Tall Trees
If you look at your map, you will notice a Trapper in Tall Trees. Beside it is an abandoned camp site called Bear Claw.
You should see four squares in the map when zoomed in. The exact location is shown in the map below.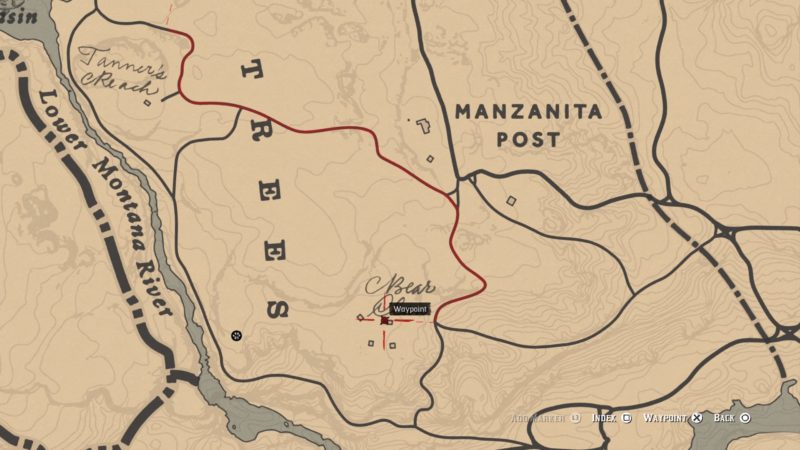 The exact spot of the well is as shown in the map below, where the player is standing.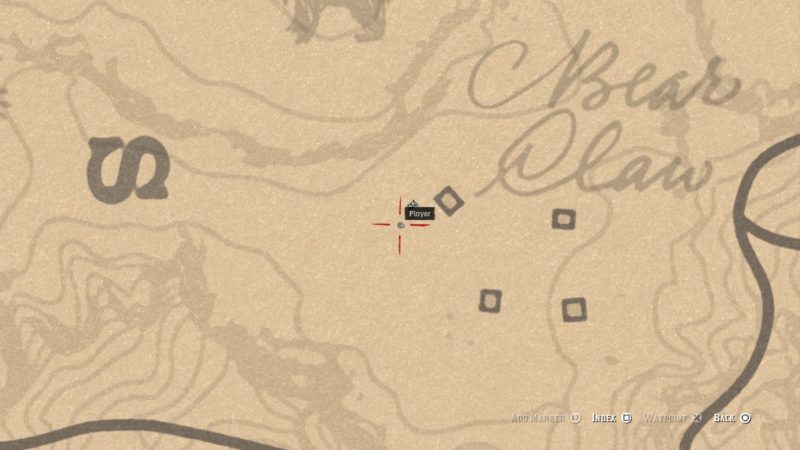 Get into the well
If you enter during the daytime, I don't think it works at all.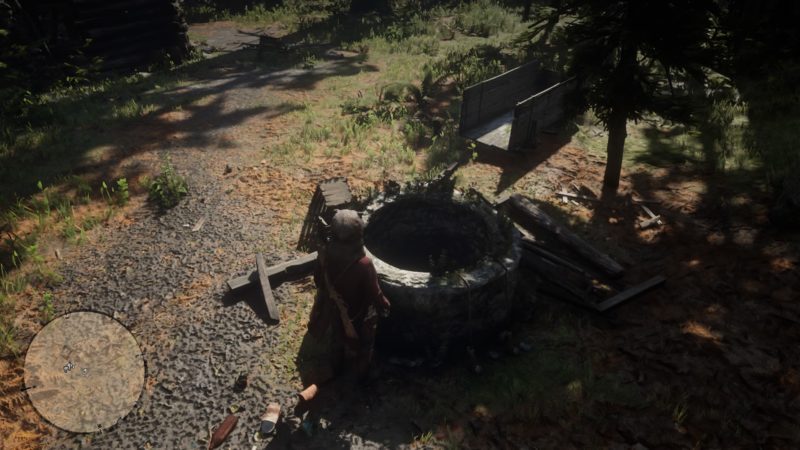 One great thing about this spot is that you can actually find a box to loot. There are about $90 in total (three stacks of $20, $20 and $50).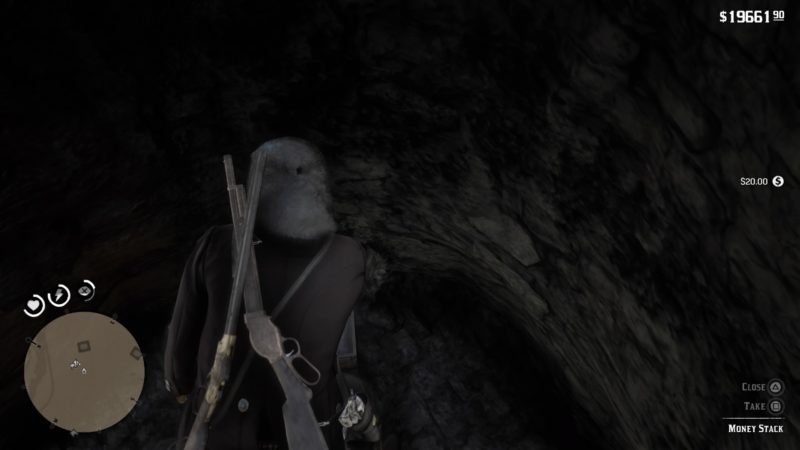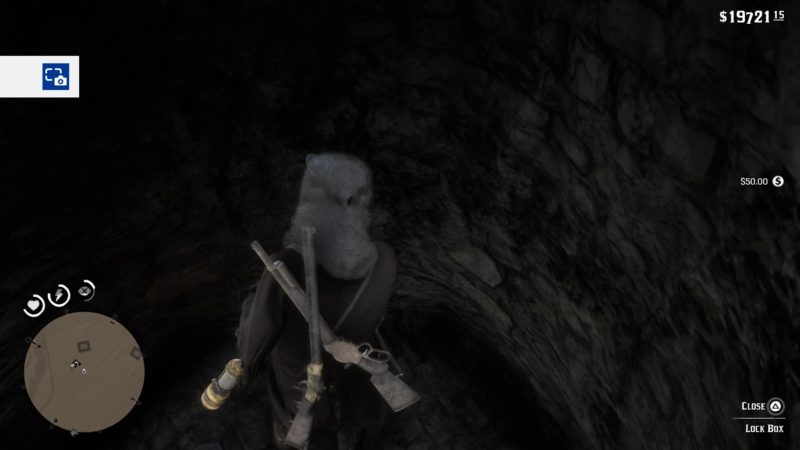 I tried entering the well at night, but it was clearly a wrong choice of hat, since his eyes are blocked a little.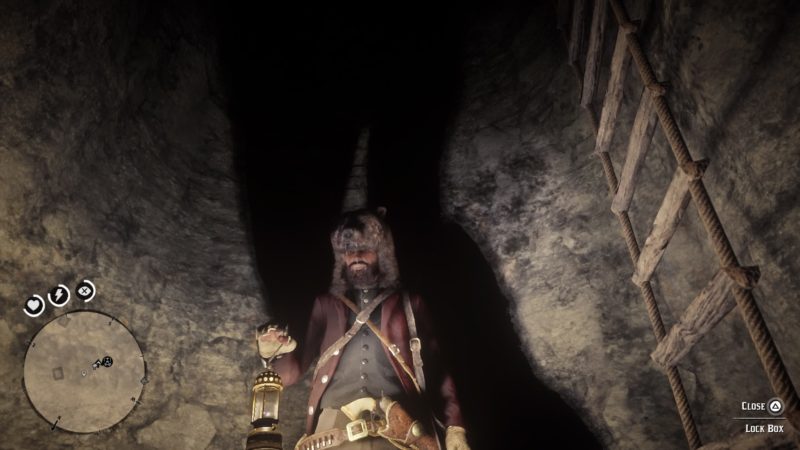 When I turned off the light, I could barely see anything (until the moonlight came in). Then again, I didn't see the same results as the video shown by the Redditor.
That said, he looked creepy with those white eyes. The image below doesn't do it justice at all.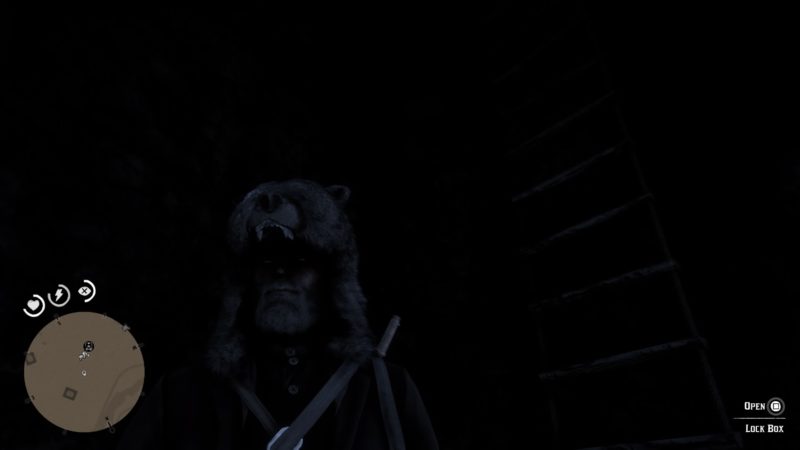 It would definitely be fun to have a zombie DLC for this game.
---
Related articles:
Red Dead Online: Dispatch Rider Tips
Most Wanted (Showdown Mode) – Red Dead Online
Red Dead Online: Kill Them, Each And Every One (Walkthrough)
Red Dead Online: Highly Illegal And Highly Moral (Walkthrough)
Where Your Morals Lead You (Red Dead Online)
Red Dead Online: If The Hat Fits (Mission Walkthrough)
Red Dead Redemption 2: Where To Find The Ghost (Agnes Dowd)