As part of the mission Money Lending And Other Sins IV, you need to find Winton Holmes and collect a debt from him.
To start this mission, talk to Leopold Strauss at the camp in Clemens Point.
Here's a comprehensive walkthrough on collecting debt from Winton Holmes in Red Dead Redemption 2.
You'll need to kill a cougar in this mission as well.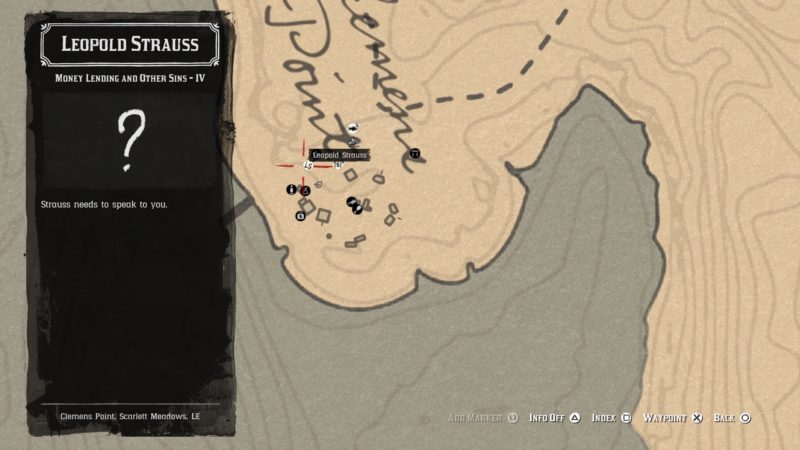 After talking to Strauss, you will activate the mission Money Lending And Other Sins – IV.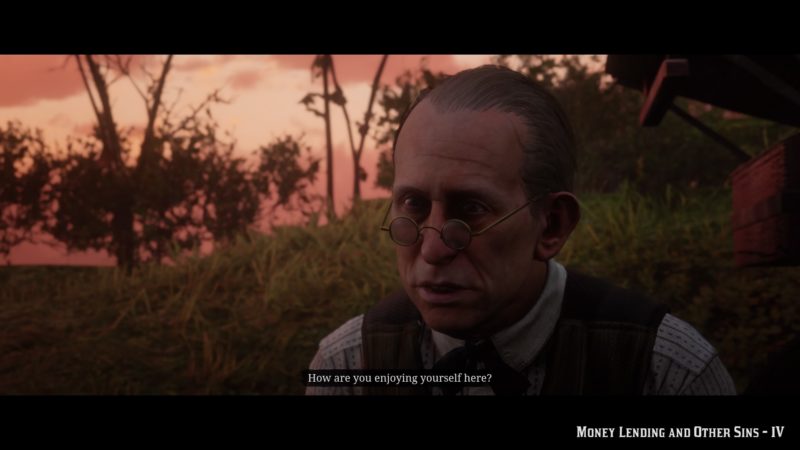 He will give two names for you to collect debts from. One of them is Winton Holmes.
Find Winton Holmes
Winton Holmes is located north of Strawberry town. His location is shown in the white area in the screenshot below.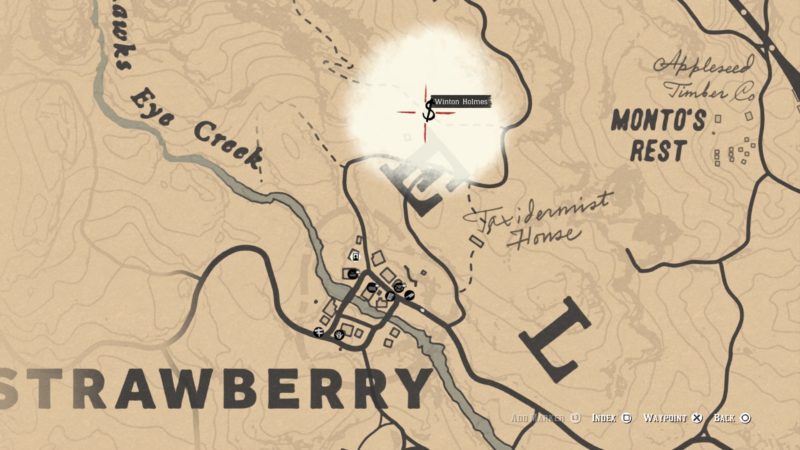 He is rather out of sight with his horse and campfire. It took me awhile to find him.
You can use the radar in the screenshot below to sort of guess where he is.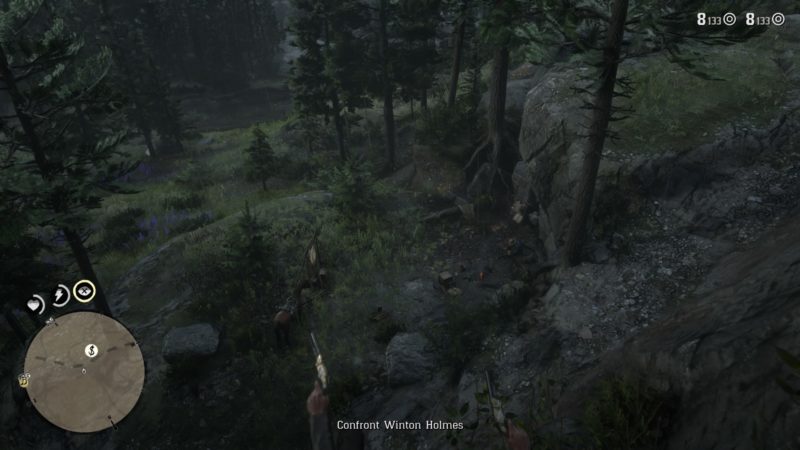 Talk to Winton Holmes and ask for your debt.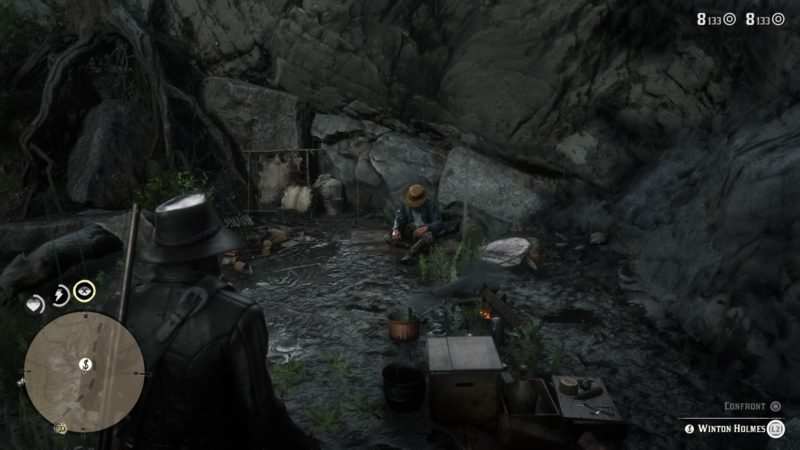 He will then mention that he has no money but he found a white cougar that would make a valuable pelt.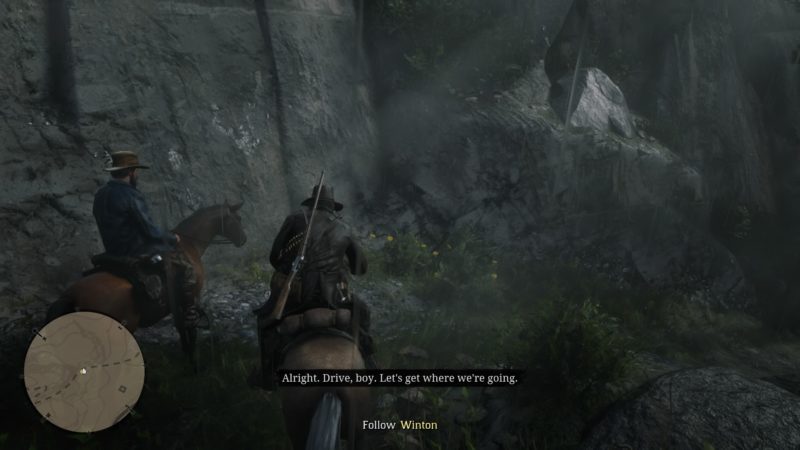 Follow Winton to the cave where the white cougar resides. It's quite a journey and it's somewhere up the mountain.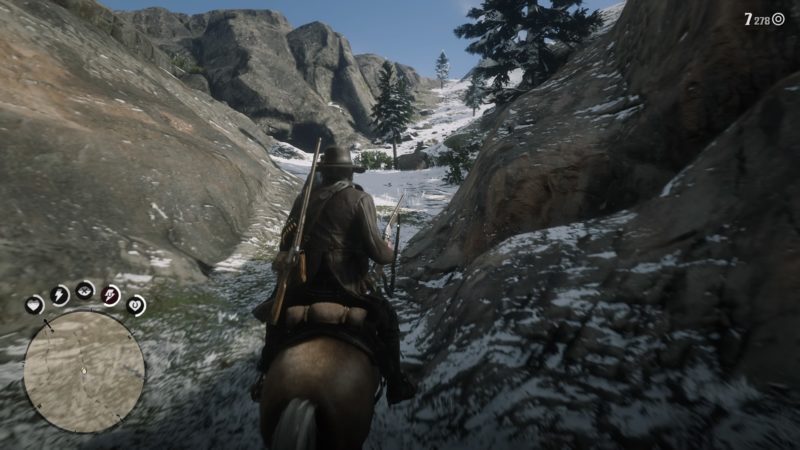 The exact location of the cave is shown in the map below, marked as the cursor. It's on Mount Shawn.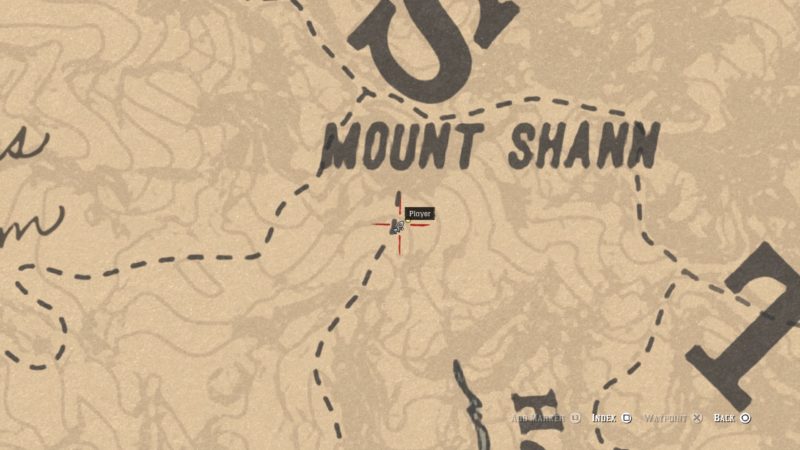 Kill the white cougar
This cougar is pretty tricky. The cave is really dark so you need to use your lantern to light up the place. Open the weapon menu and switch to your lantern.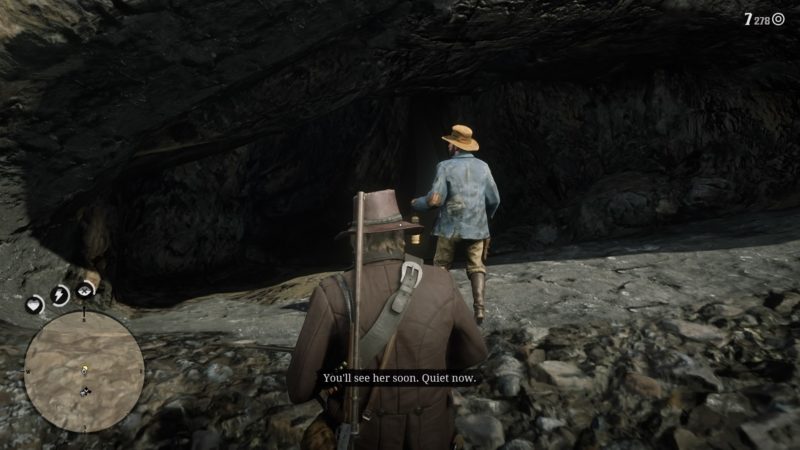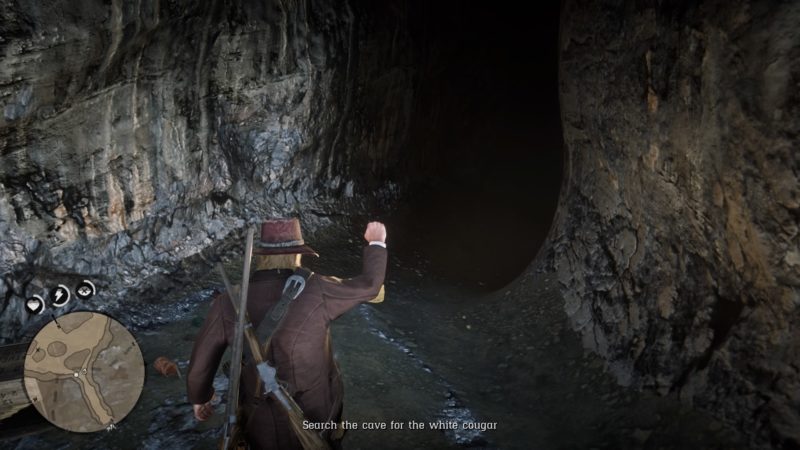 Just follow him in. At one point, you have to split up with him to prevent the cougar from escaping one way.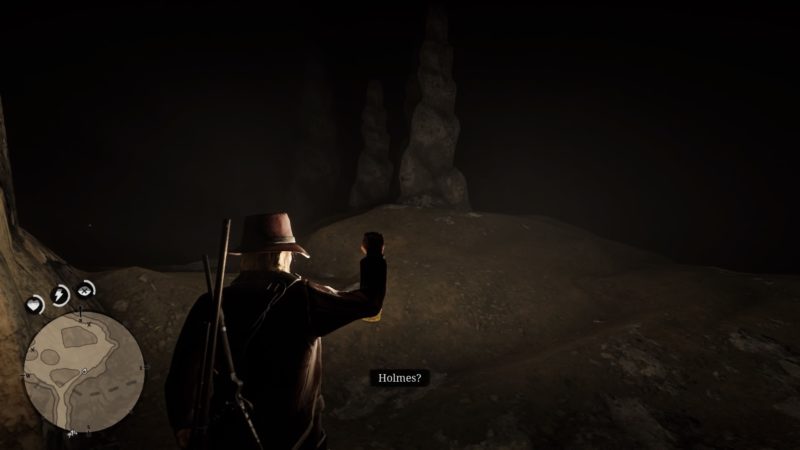 Inside the cave, Winton Holmes will get mauled to death by this cougar. It's sort of inevitable because if you go the same way as he does, the cougar doesn't appear.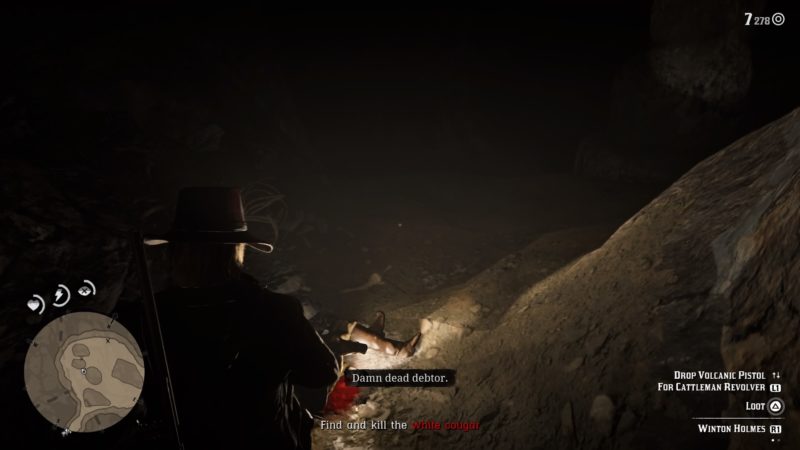 Go towards his body (location in the radar). Winton Holmes is dead and the cougar will be coming after you. As it's really dark, you can just wait there.
Or you can go closer towards the entrance for some light and it may show up. Either way, it's super quick and hard to avoid.
If it attacks you the first time, you may still be alive. You only have a split second to activate dead eye and kill it with a couple of shots.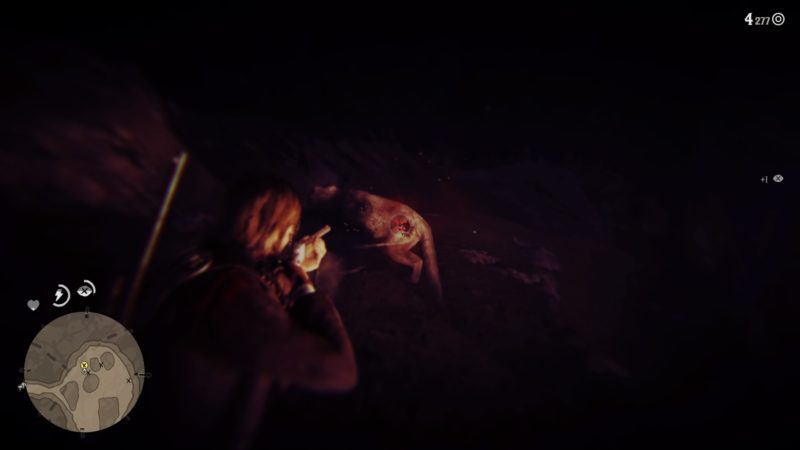 After it attacks you the first time, you're either dead, or close to death. Use dead eye immediately. Also, remember to heal before encountering this cougar.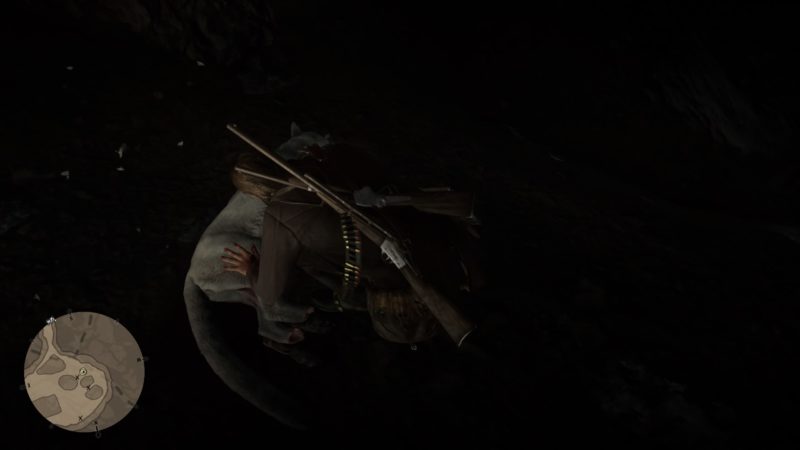 Once it's dead, skin it and take the pelt.
Sell the cougar pelt at the butcher
Stow the pelt on your horse and ride to Strawberry. Go to the butcher who's at Strawberry town.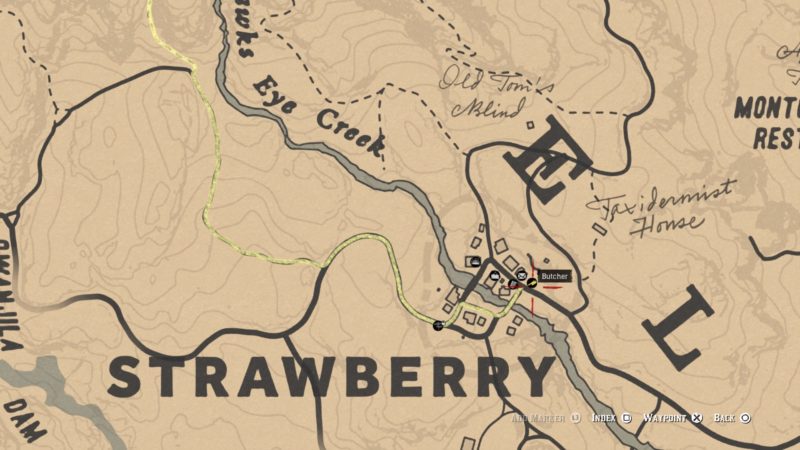 Sell the white cougar pelt to him for $38.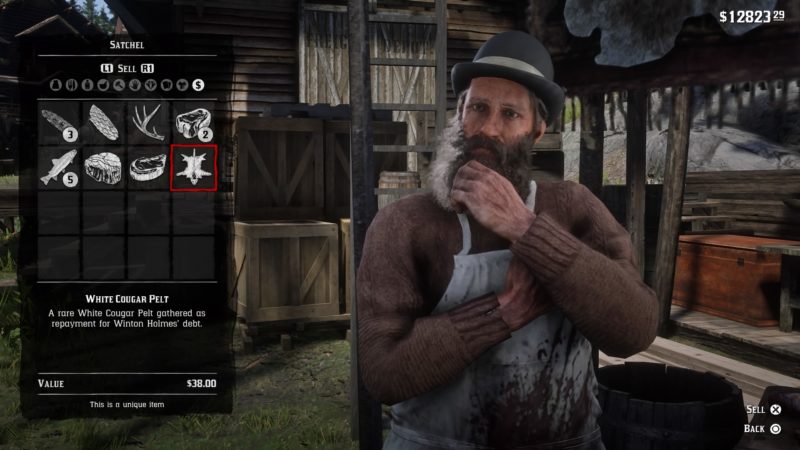 And that's it. The debt is recovered after selling the pelt. Remember to donate the debt to the camp donation box.
---
Related articles:
Red Dead Redemption 2: The Course Of True Love (All Chapters)
RDR 2: Who Is Not Without Sin (Walkthrough)
Red Dead Redemption 2 Debt Collection – Gwyn Hughes
Red Dead Redemption 2: Home Robbery With Sean
RDR2: American Distillation (Walkthrough)
Red Dead Redemption 2: The New South