Welcome To The New World is a mission in Red Dead Redemption 2 immediately after Banking, The Old American Art.
You will wake up on an island and you have to search for your men if they're still around.
Here's a walkthrough of Welcome To The New World in RDR 2.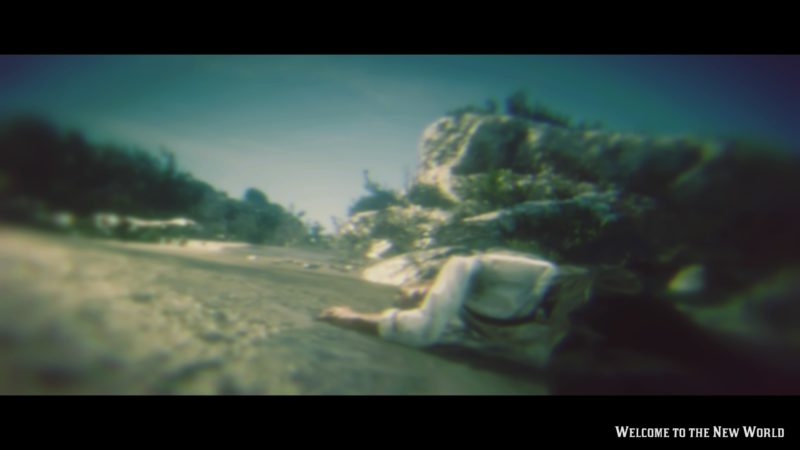 Right after the previous mission where the ship gets wrecked, you will wake up on the beach.
And thus Chapter 5 starts.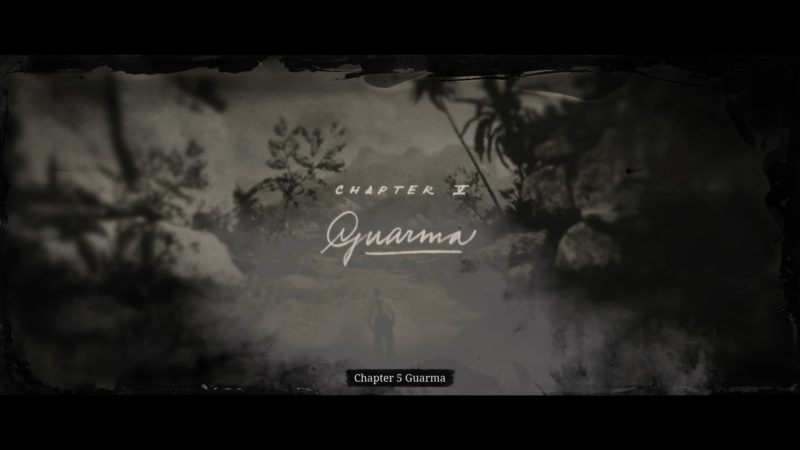 You will be walking with this vision for some time. Just keep using L3.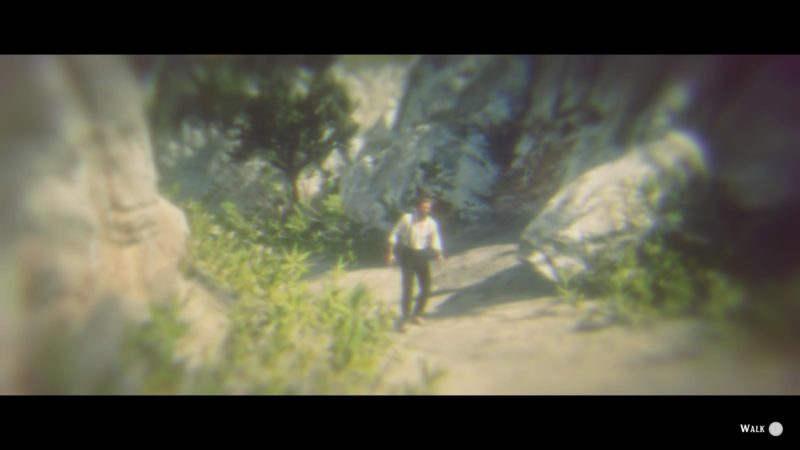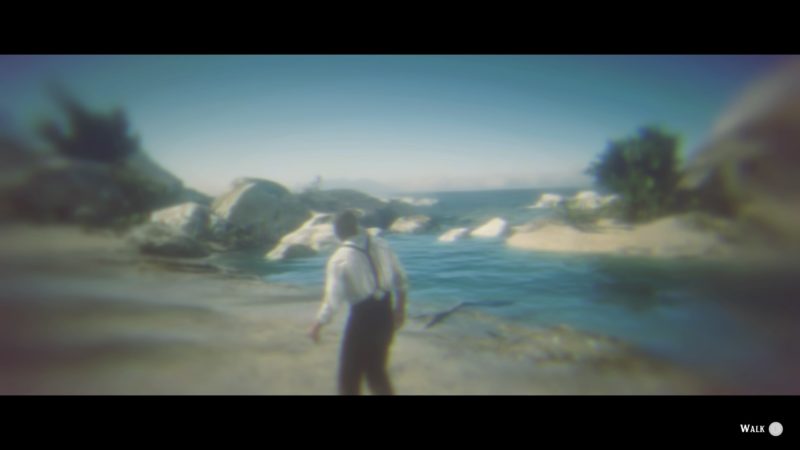 After some time, your vision is back to normal. Keep going ahead. You will see smoke on the left hand side.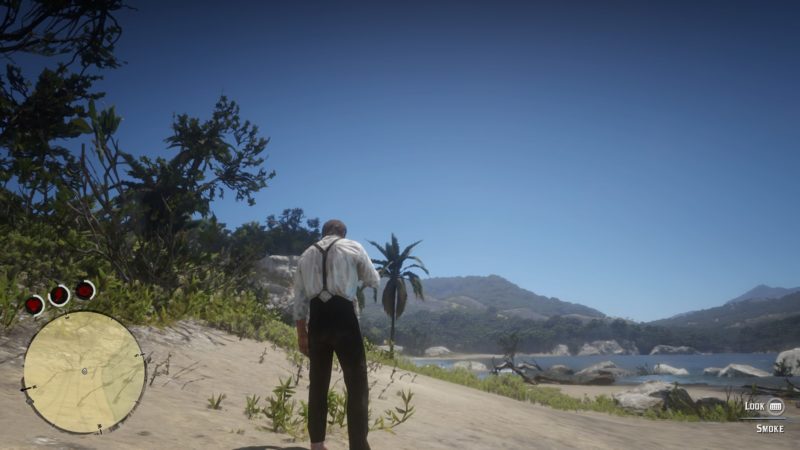 Go to the smoke and you will see Dutch and the gang here.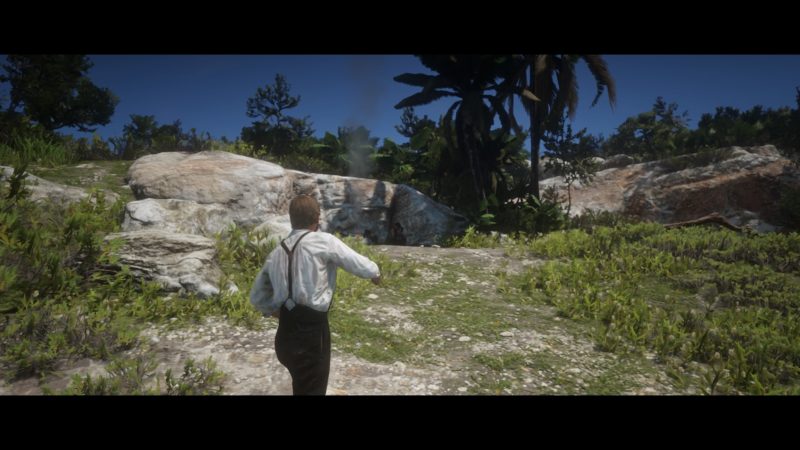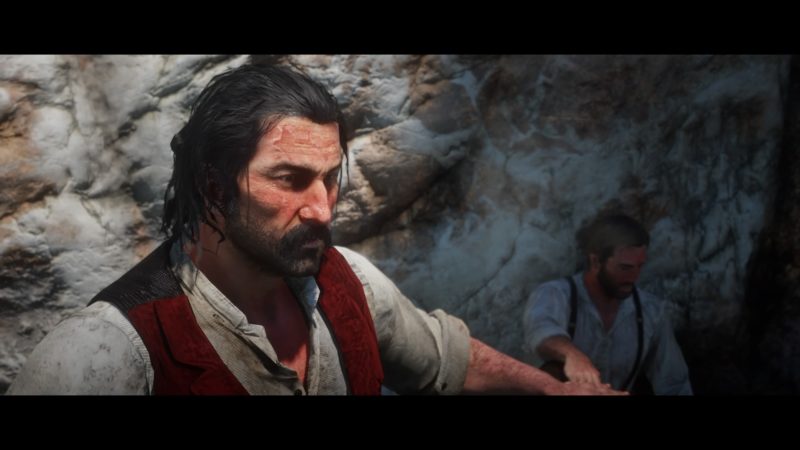 After your short reunion, some gunmen will come and capture all of you.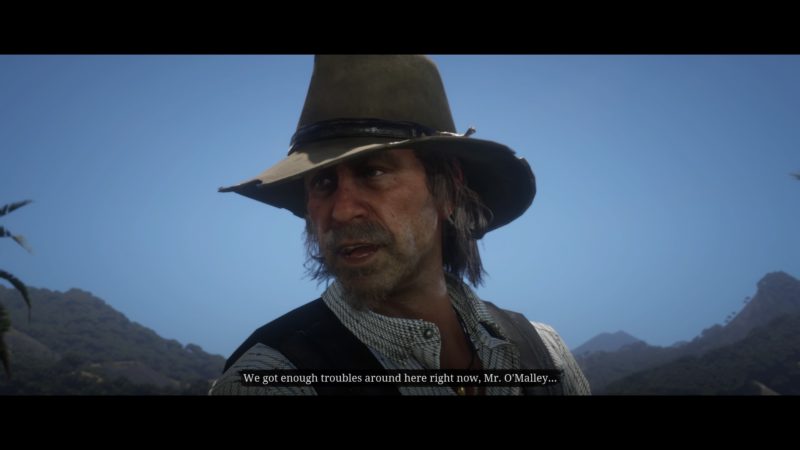 Follow the gunmen
You will be chained to each other. Keep walking straight.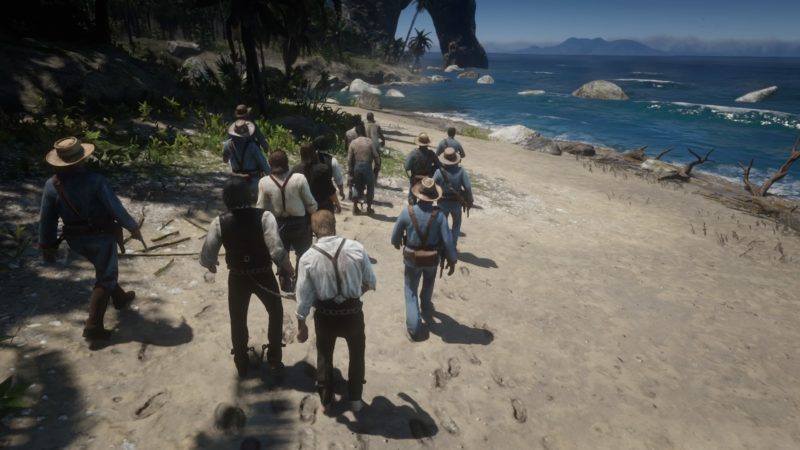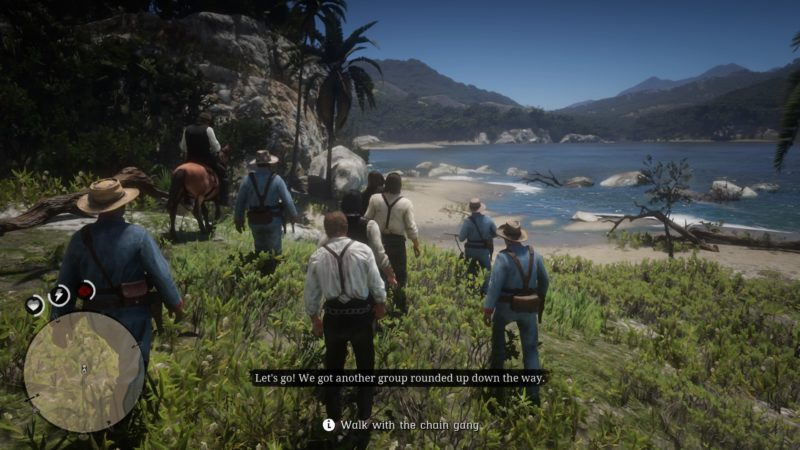 You will also meet more stranded people who will chained together with you guys.
After awhile, there'll be an ambush.
Shoot the gunmen
Take a pistol and kill the gunmen who captured you guys. They are marked as the red blips on the map.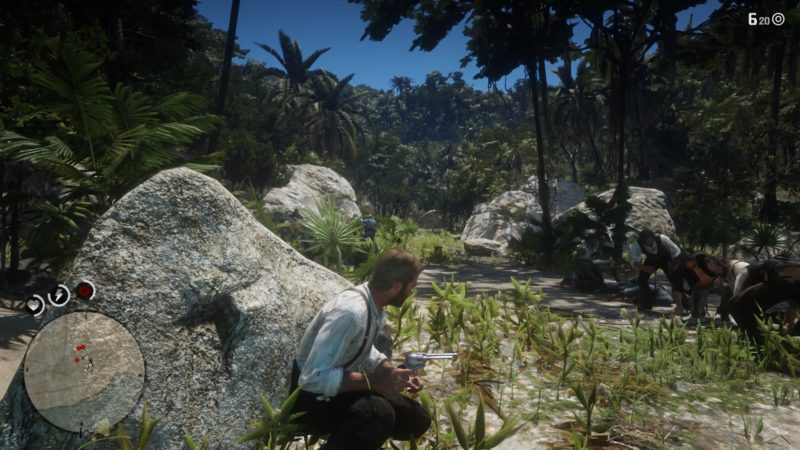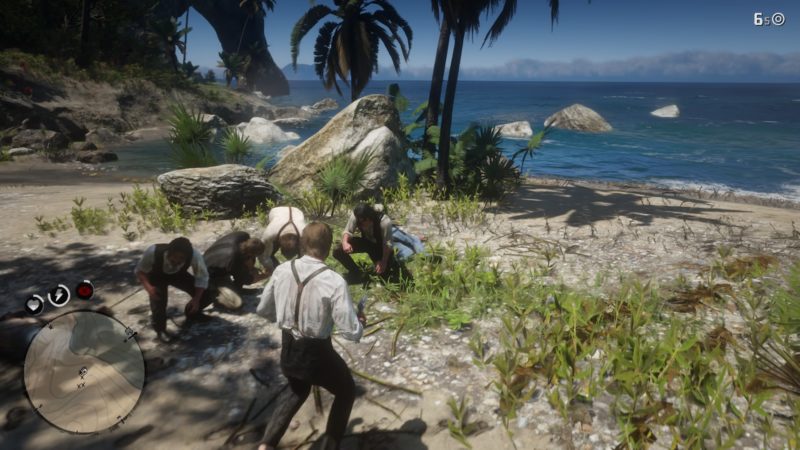 Rescue your friends and run away with the person who rescued you guys.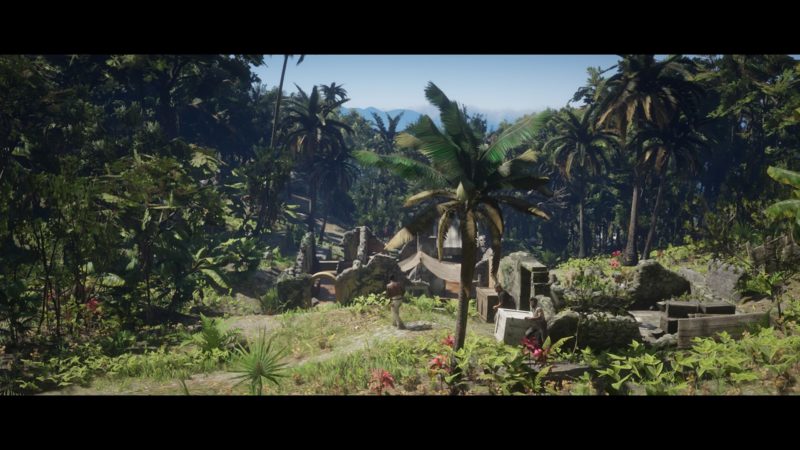 A new batch of reinforcements will come. Kill all of them. You will get some guns from the man who rescued you.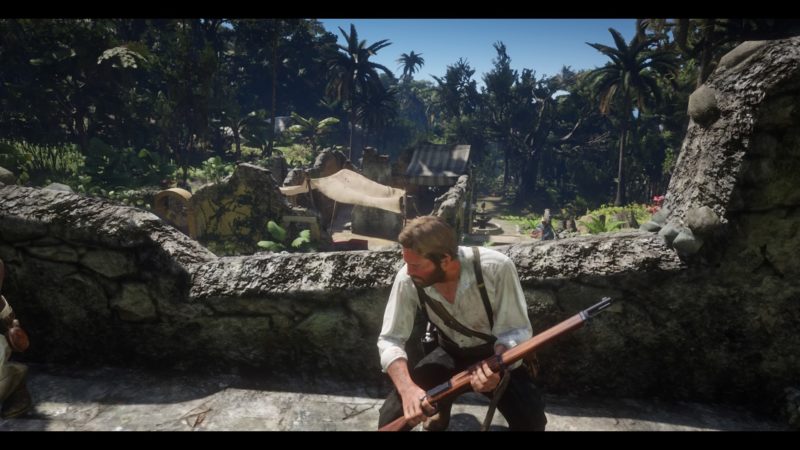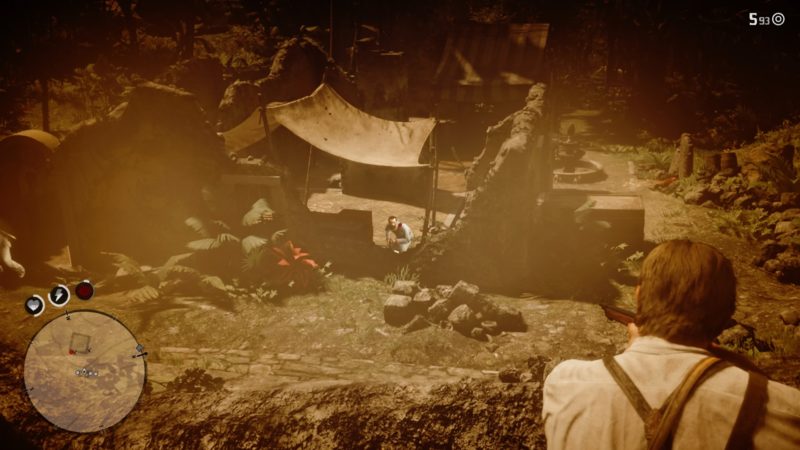 Shoot all of them dead and the mission ends here.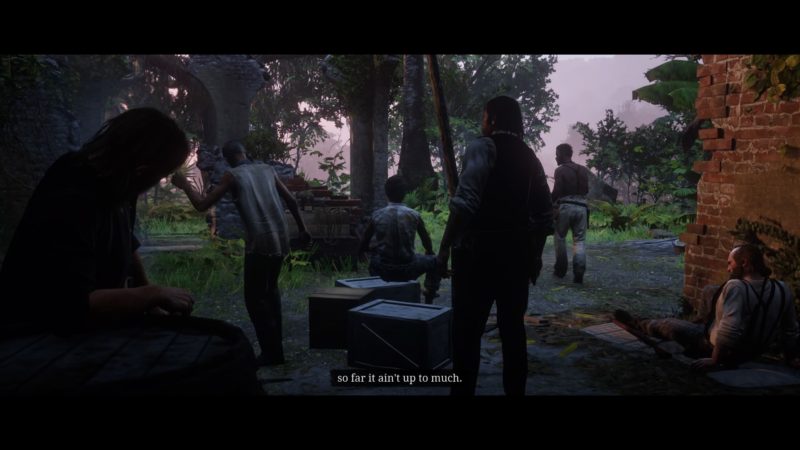 This will be your temporary campsite for the time being. There are only a few missions here before you leave Guarma.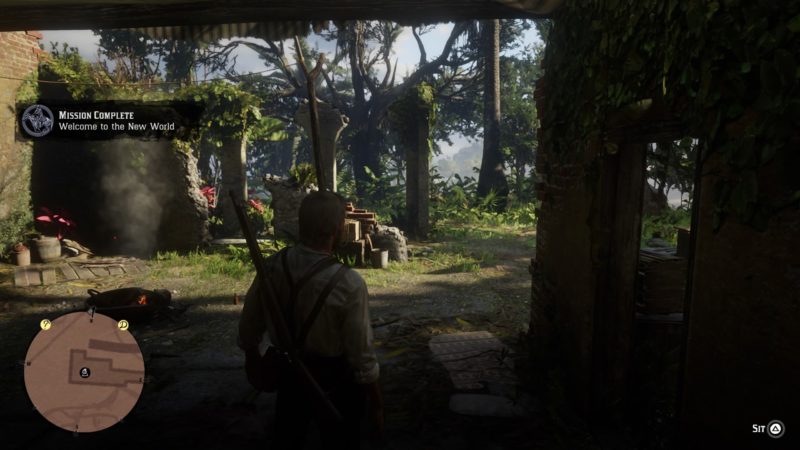 And that's it. If you wish to get a perfect score, you need to do the following:
Do not fall behind while walking with the chain gang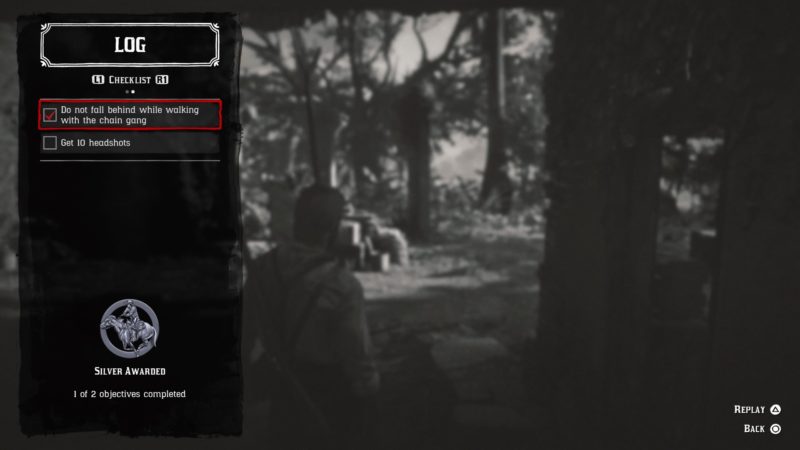 ---
Related articles:
Red Dead Redemption 2: Savagery Unleashed (Walkthrough)
RDR 2: A Kind And Benevolent Despot
Red Dead Redemption 2: Revenge Is A Dish Best Eaten
Red Dead Redemption 2: American Fathers (Walkthrough)
Country Pursuits (Walkthrough) – RDR 2
Red Dead Redemption 2: Joshua Brown (Bounty)