Urban Pleasures is a mission in Red Dead Redemption 2 by Dutch Van der Linde.
Your mission is to rob the trolley station at Saint Denis. Here's a short walkthrough of Urban Pleasures in RDR 2.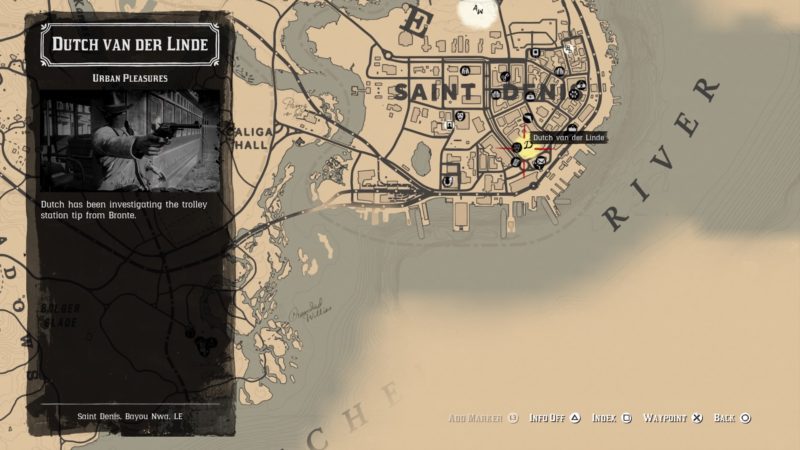 To start the mission, talk to Dutch who is already in Saint Denis. Lenny will be there as well.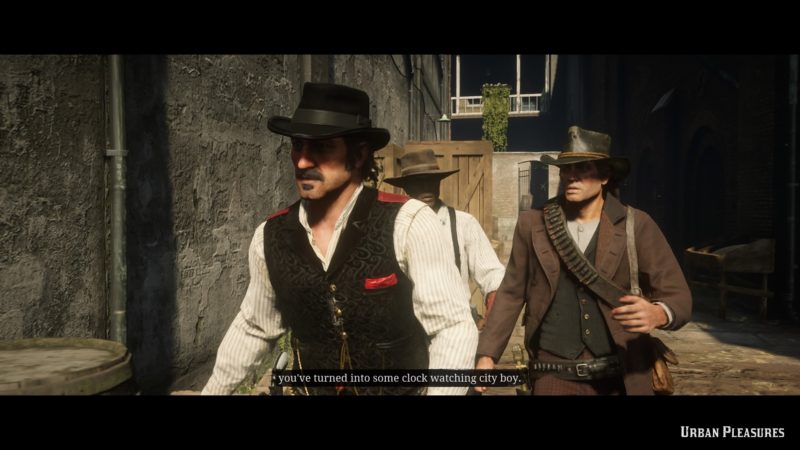 Rob the trolley station
Your first objective is to rob the trolley station with Dutch and Lenny. Get some items from the people inside by threatening them.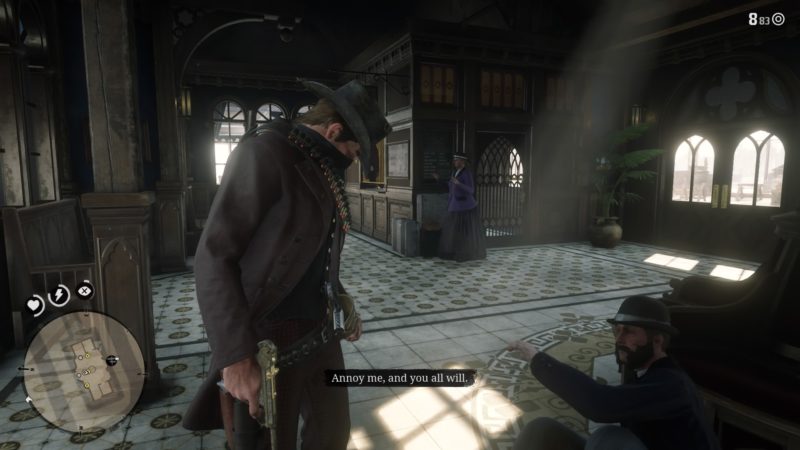 You should get some items from them, but it won't be much in value.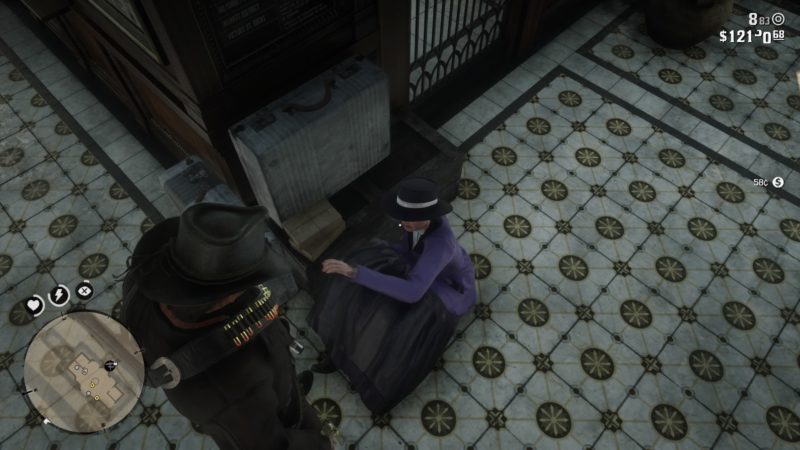 Get into the cashier area. Open the safe and loot what's inside.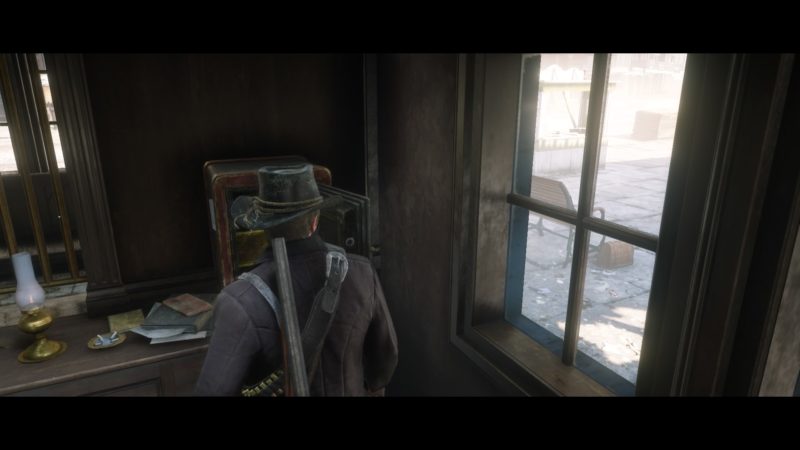 You will notice only a couple of bucks at most in the safe. Apparently it was a set up by Bronte.
The lawmen start coming in and you guys will hop into a trolley.
Keep shooting at the lawmen. You can switch sides in the trolley. After sometime, the trolley will go off course and crash.
Kill the lawmen and escape
Once you're on the ground, continue shooting at the lawmen.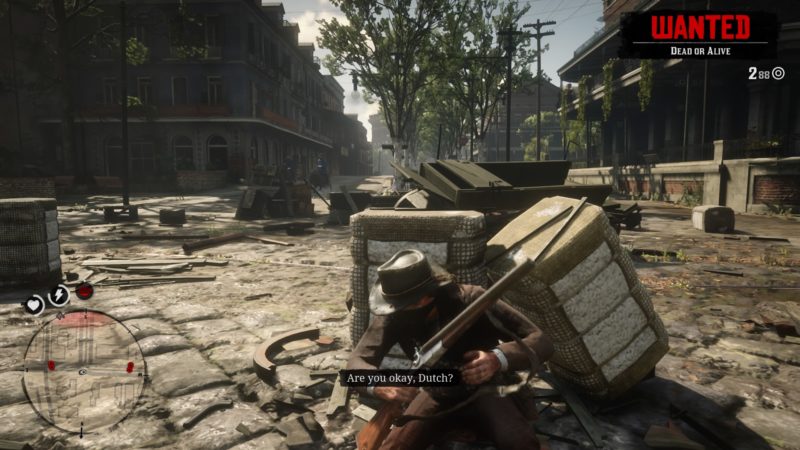 Keep killing them until less of them remains.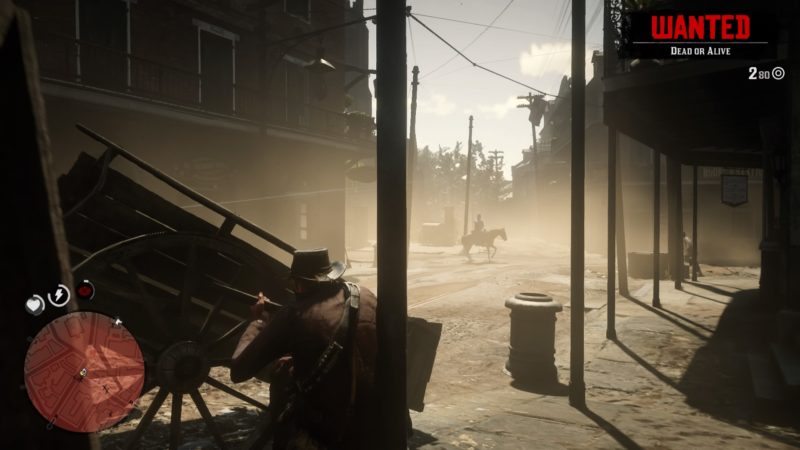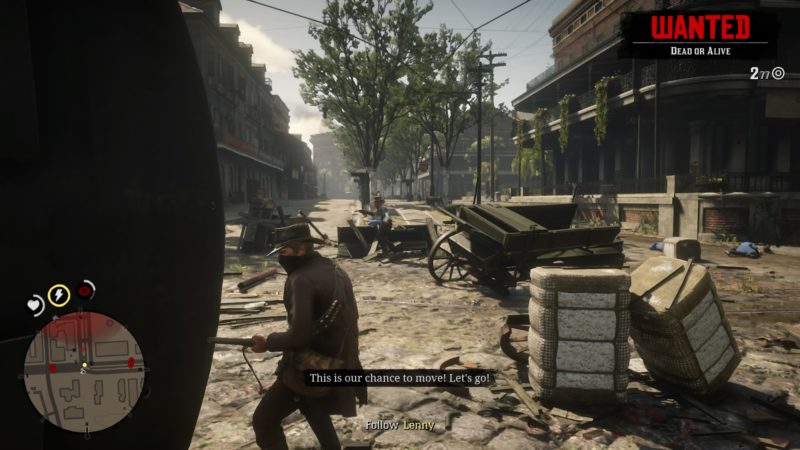 You have to follow Lenny to escape the area.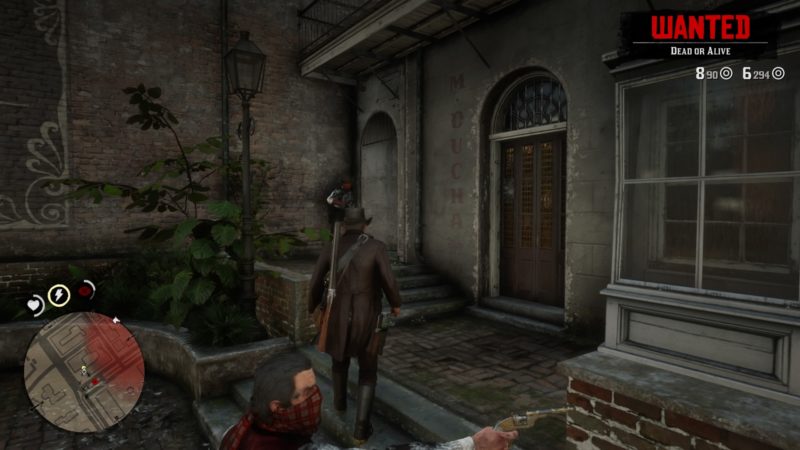 Walk through the backyard of the buildings.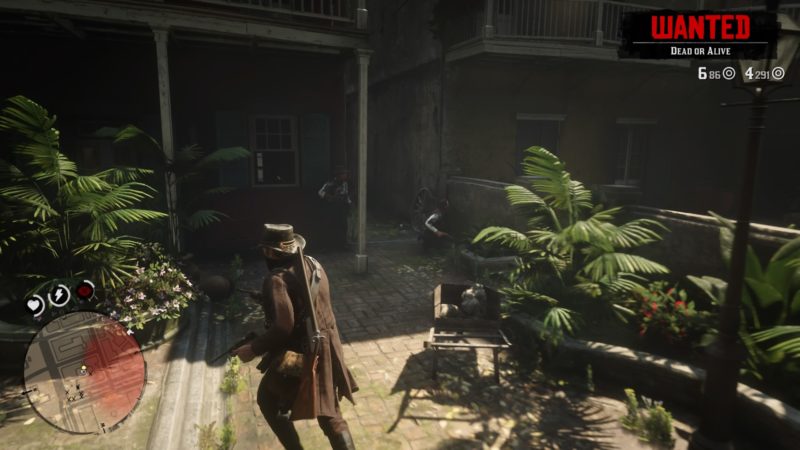 Keep following Lenny while killing the lawmen.
Jump on the wagon
You guys will find a wagon later. Jump onto the wagon.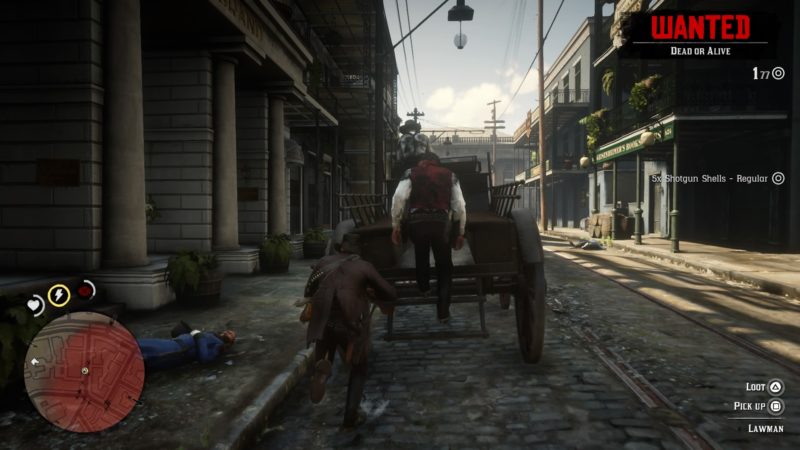 While Lenny is driving, shoot all of the lawmen who are in pursuit.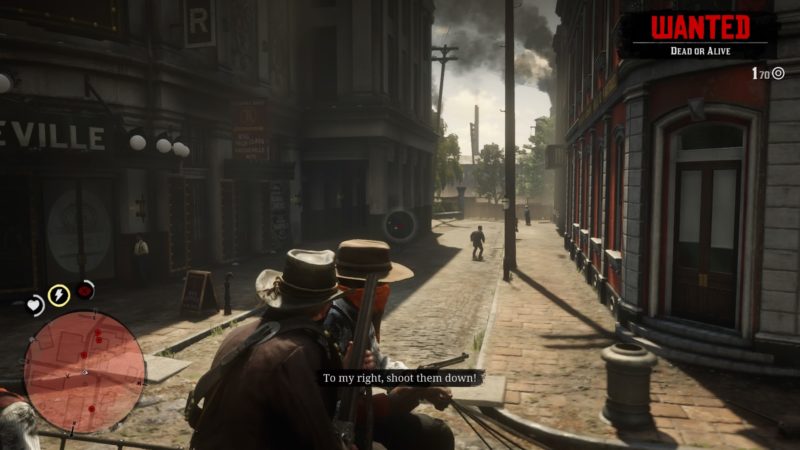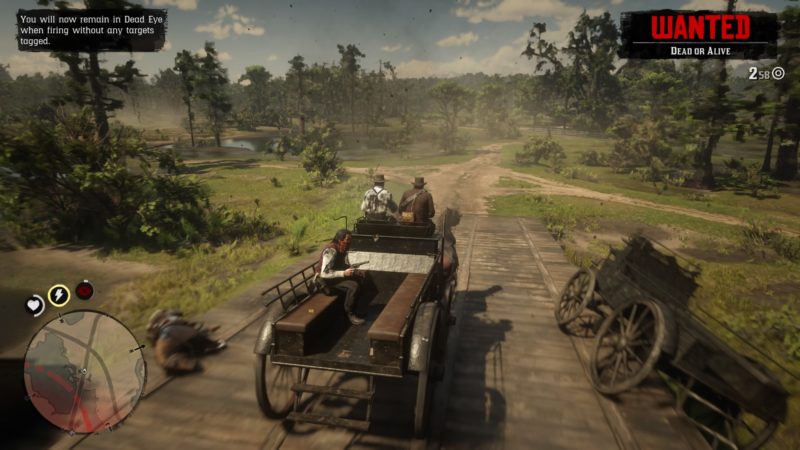 And that's it. The mission ends after you've escaped the law with Dutch and Lenny.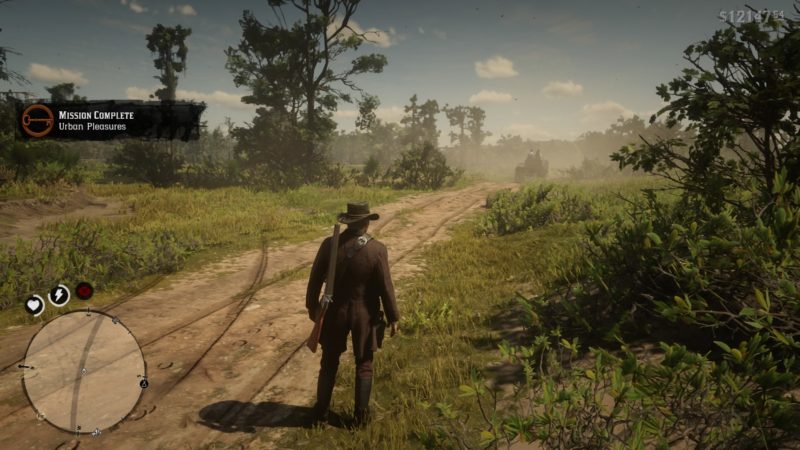 If you wish to get a perfect score, you need to:
Rob all the customers in the trolley station
Kill 10 lawmen while on the trolley
Prevent any lawmen jumping on the back of the wagon
Shoot the dynamite Lenny throws (this part happens when you're on a bridge right outside Saint Denis)
Complete the mission without taking any health items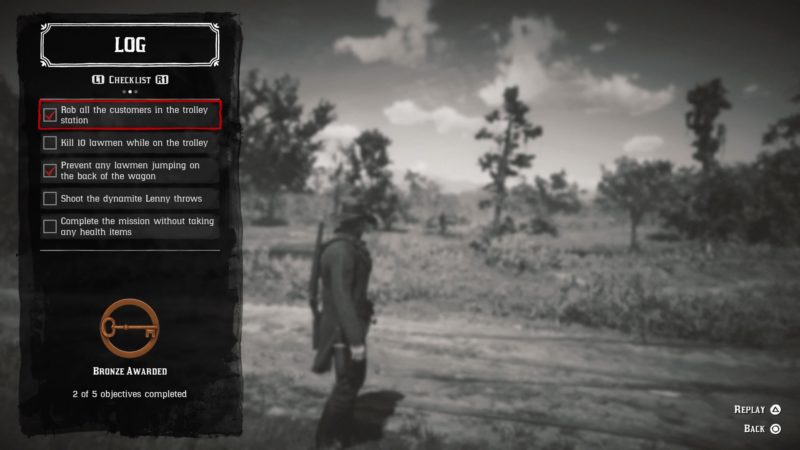 ---
Related articles:
Red Dead Redemption 2: A Rage Unleashed
Archeology For Beginners (Walkthrough) – Red Dead Redemption 2
Red Dead Redemption 2: A Bright Bouncing Boy (Part Two)
Red Dead Redemption 2: Horsemen, Apocalypses (Walkthrough)
RDR 2: The Smell Of The Grease Paint
Red Dead Redemption 2: The Gilded Cage (Walkthrough)
A Fine Night Of Debauchery (Walkthrough) – RDR 2