The Veteran is a very short mission in Red Dead Redemption 2 which is unlocked near Three Sisters.
Your role is to help a hunter retrieve his horse that ran away.
Here's a short walkthrough of The Veteran in RDR 2.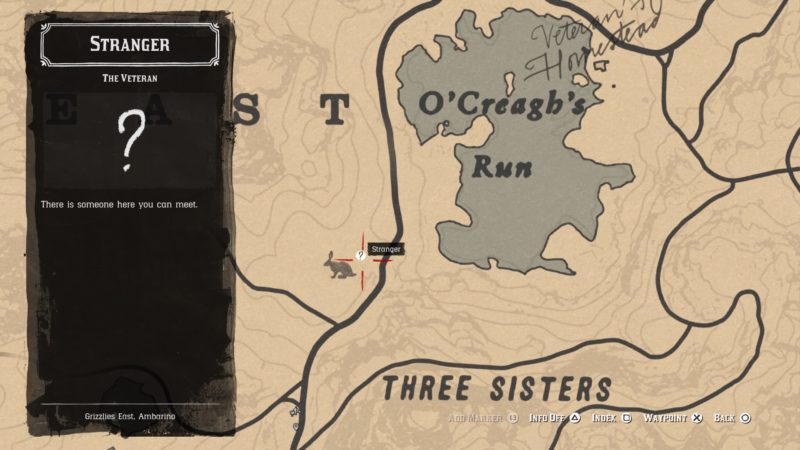 To start the mission, talk to the hunter who's resting by the boulder.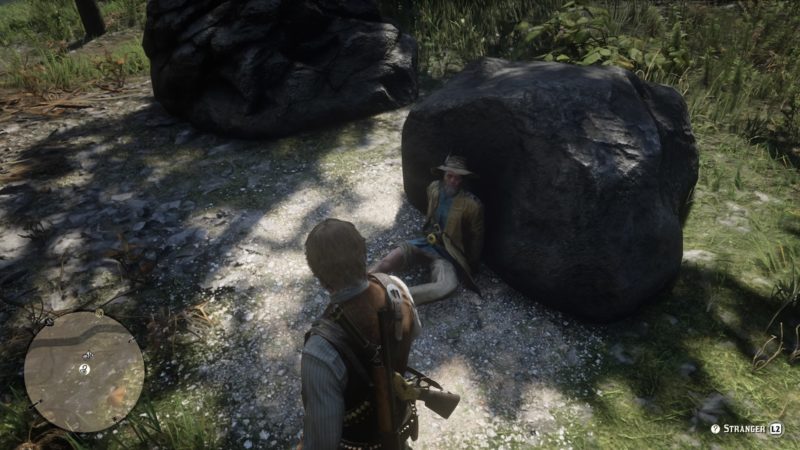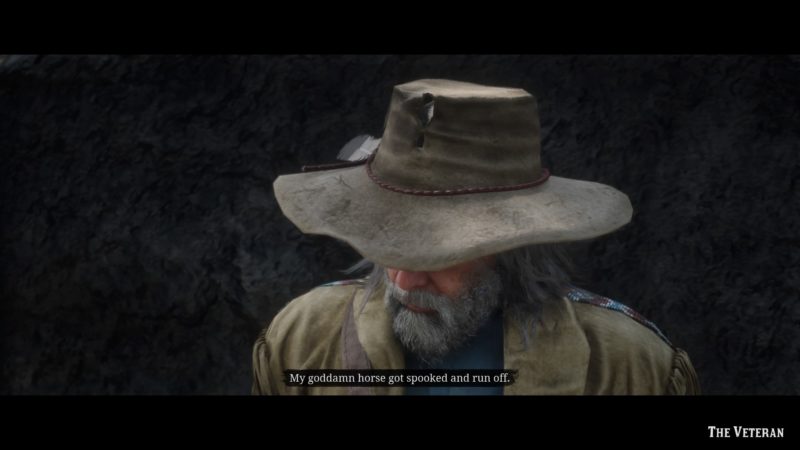 He will ask for your help to get his horse back if you happen to see it.
Look for his horse
Go to the yellow area marked on the radar.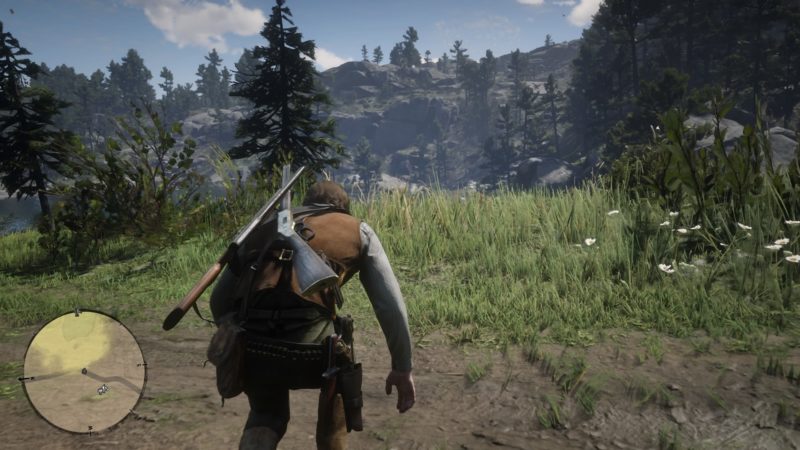 You should be able to see his horse near the water. The horse also has his wooden leg still strapped to it.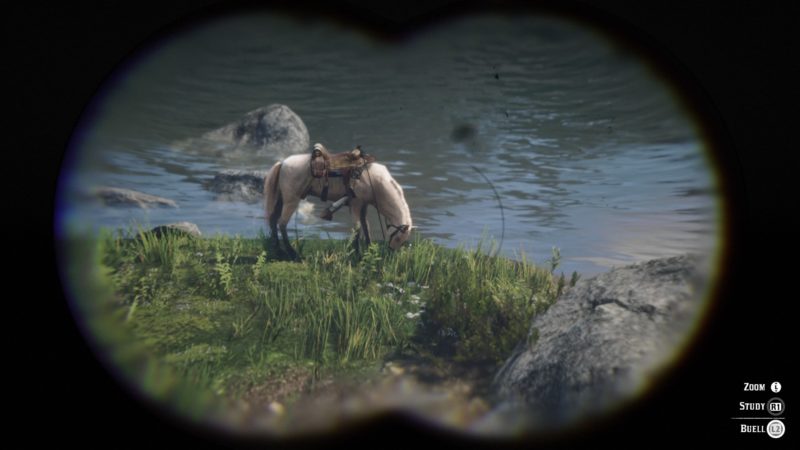 Go near the horse and calm it down a couple of times. Once it's okay, lead the horse back.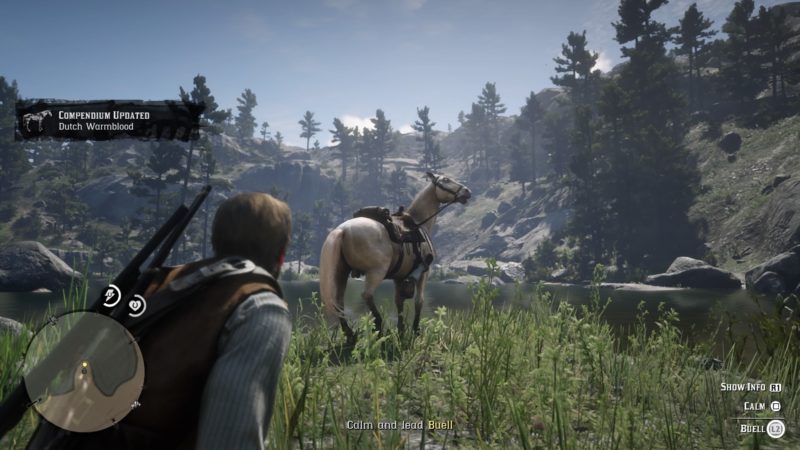 Bring the horse to the veteran
There shouldn't be any obstacles here.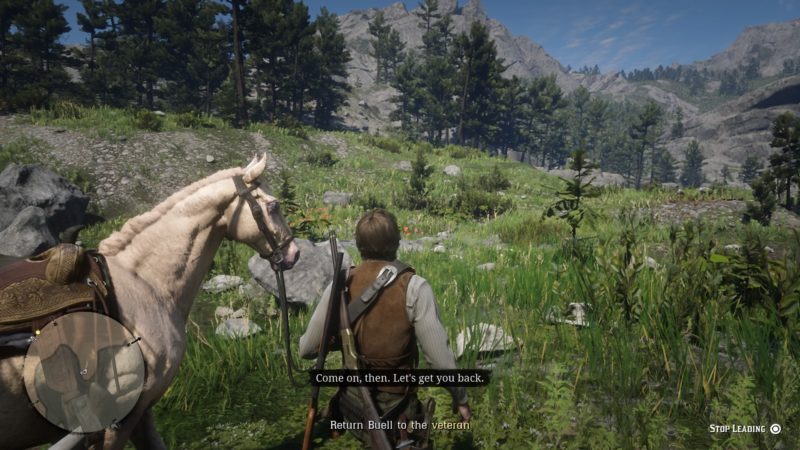 Give Buell, the horse, back to the veteran and the mission is complete.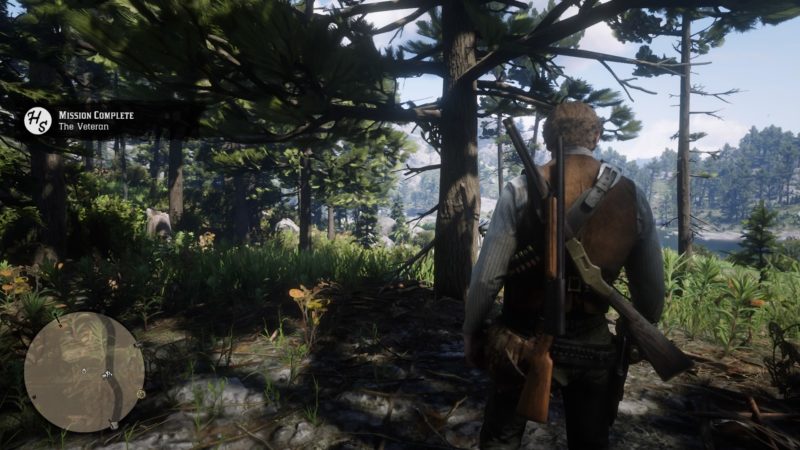 ---
Related articles:
Red Dead Redemption 2: The Veteran (Part Two)
Red Dead Redemption 2 Debt Collection: Arthur Londonderry
RDR 2 Debt Collection: J. John Weathers
Red Dead Redemption 2: That's Murfree Country (Walkthrough)
Red Dead Redemption 2: Icarus And Friends (Walkthrough)
RDR 2: Hell Hath No Fury | Paradise Mercifully Departed
Red Dead Redemption 2: Magicians For Sport
RDR 2: A Kind And Benevolent Despot (Walkthrough)