The Tool Box is one of the epilogue missions in Red Dead Redemption 2 involving Charles.
Your task is to buy tools from a good smith but you will get ambushed during the journey.
Here's a walkthrough of The Tool Box in RDR 2.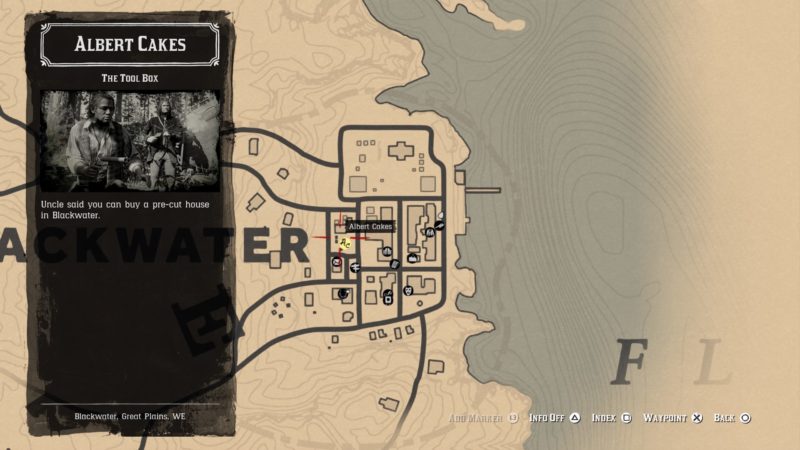 To start the mission, go and get a pre-cut house in Blackwater. The exact location is shown in the map above. Meet Albert Cakes.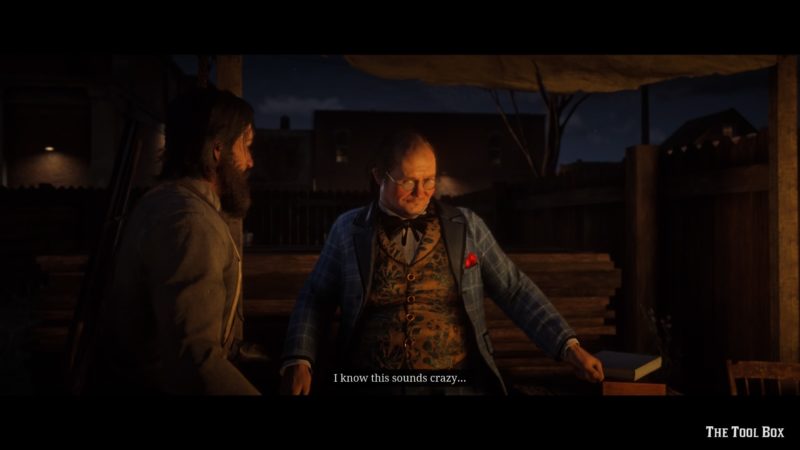 Get tools from Nil (a smith)
There will be two wagons filled with wood for the house. You now need to grab some tools to build the house.
Charles will hire two guns for the journey as there are dangerous groups around.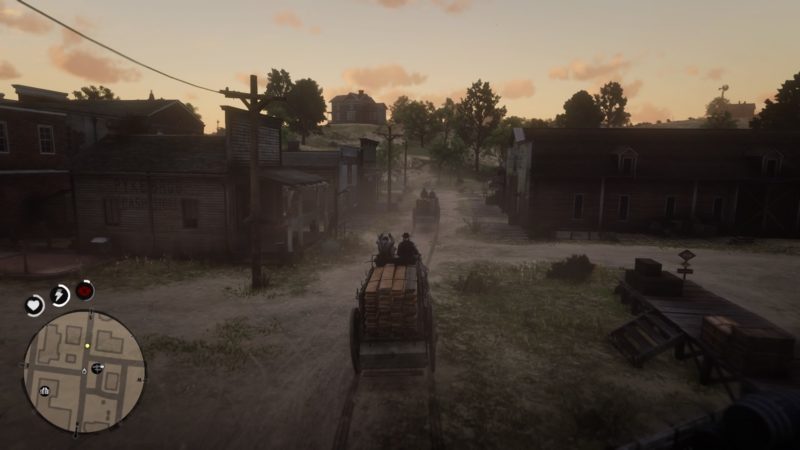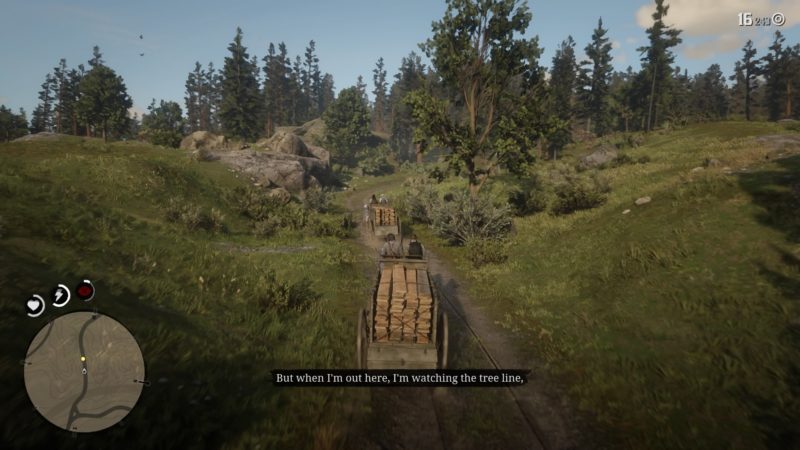 Once you've reached the place, talk to Nil to buy some tools.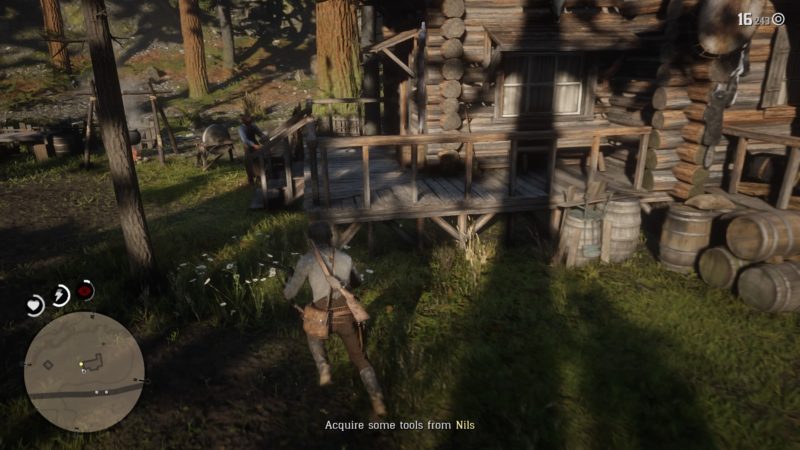 Kill the Skinner Brothers
As you are getting home, you will be ambushed by the Skinner Brothers. They mainly use machetes or arrows.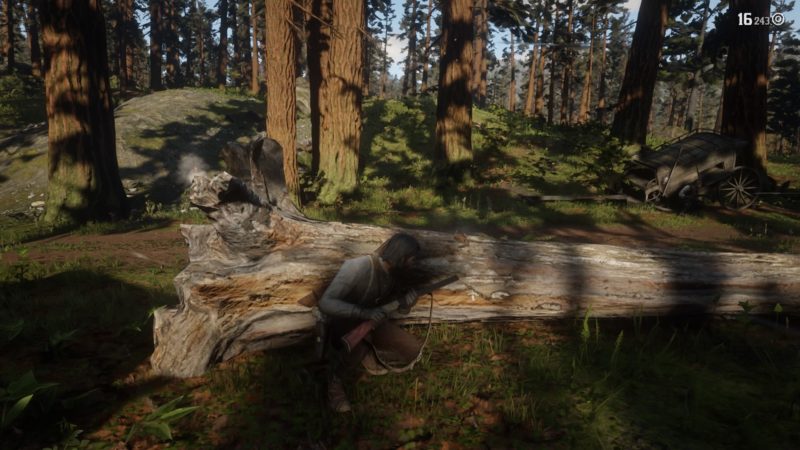 There will be plenty of them surrounding the place. Your hired gun Mr. Wayne gets hit by an arrow and abducted by them.
They also stole your tools.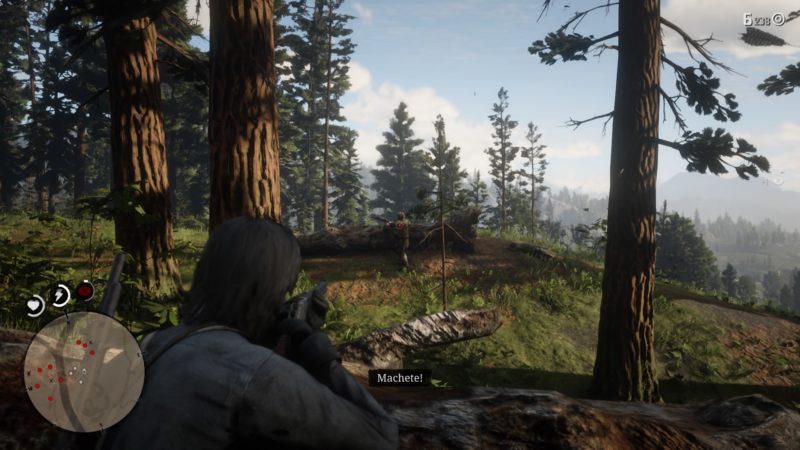 Keep firing and finding for Mr. Wayne.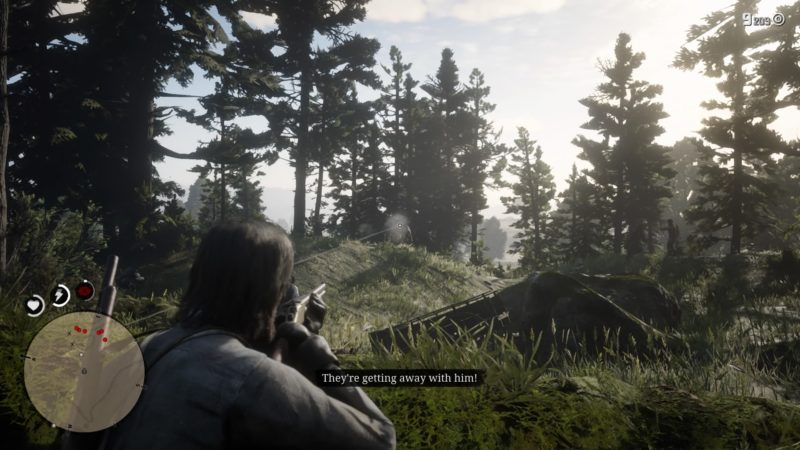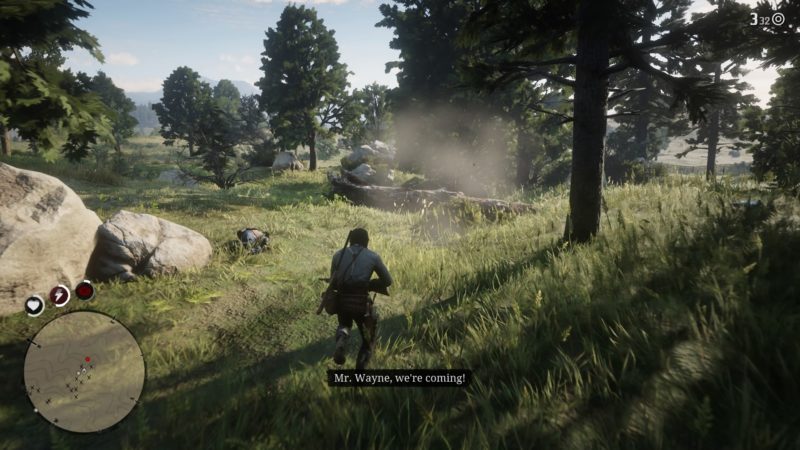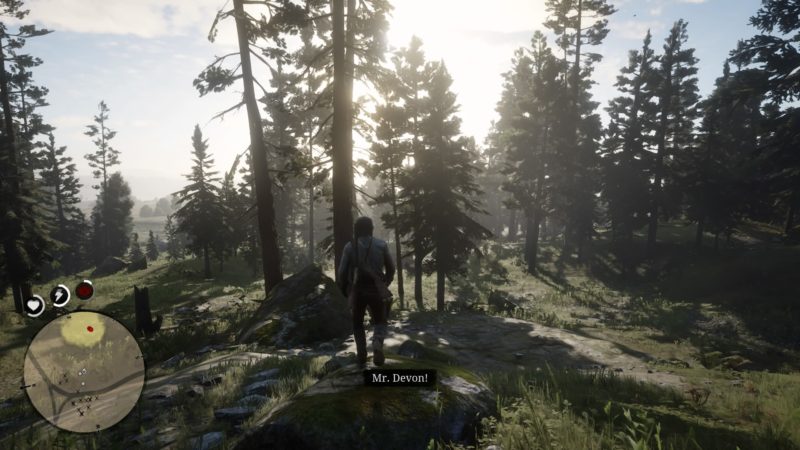 Go to the yellow area to find Mr. Wayne and the tools that they took.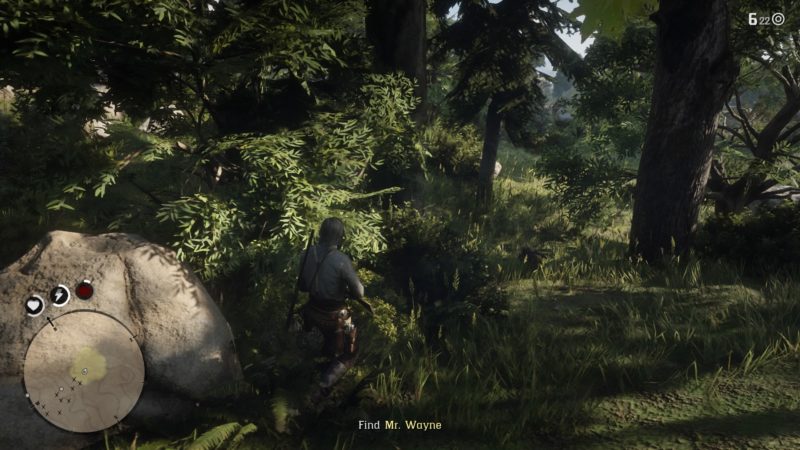 Some of the men are also on trees, so you do have to be careful of them.
You will later find Mr. Wayne dead near the tree. The tools are also on the ground.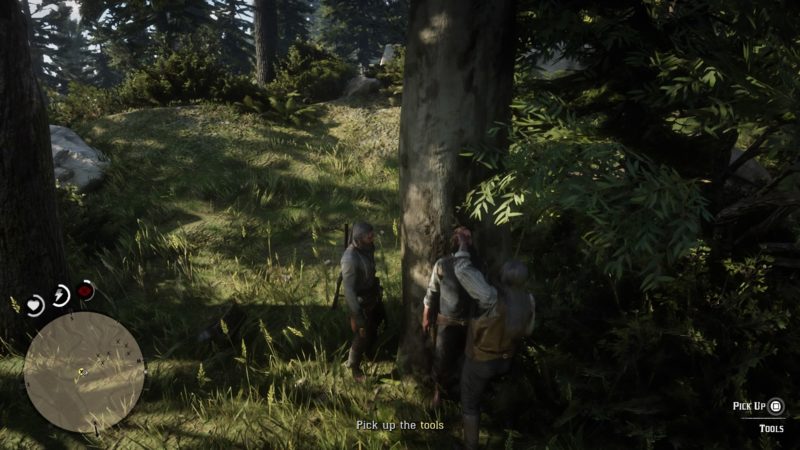 Grab the tools and get back to the wagon.
Head back to Beecher's Hope
Drive the wagon back to your ranch in Beecher's Hope.
The exact location is shown in the map below.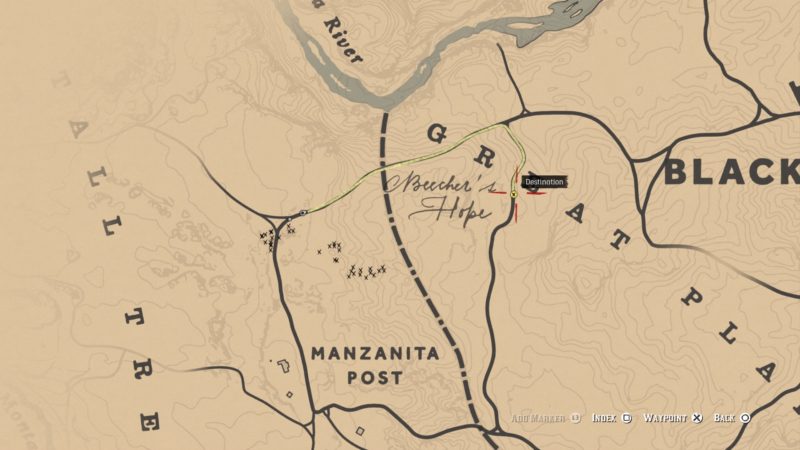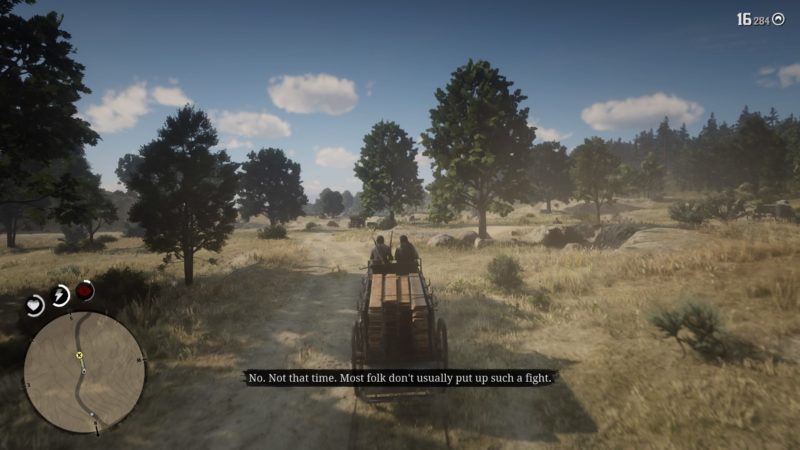 The mission completes after reaching the ranch.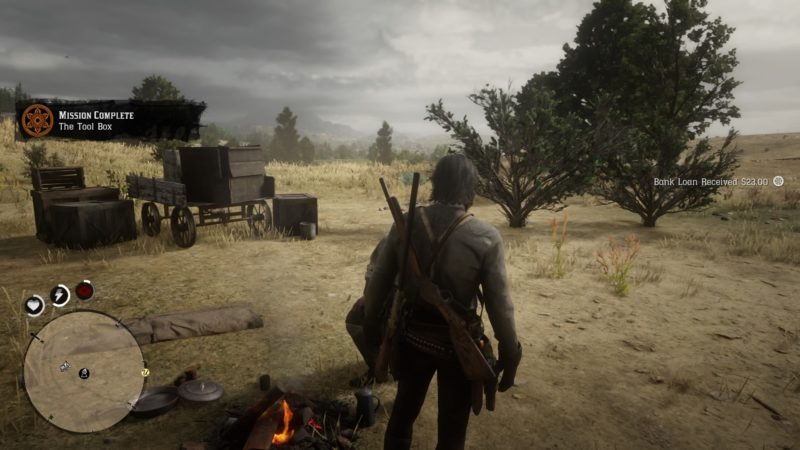 If you wish to get a gold award, you need to do the following:
Headshot all Skinner Brothers hiding up trees
Find Mr. Wayne within 2 minutes 15 seconds
Complete using only sidearms
Complete the mission without taking any health items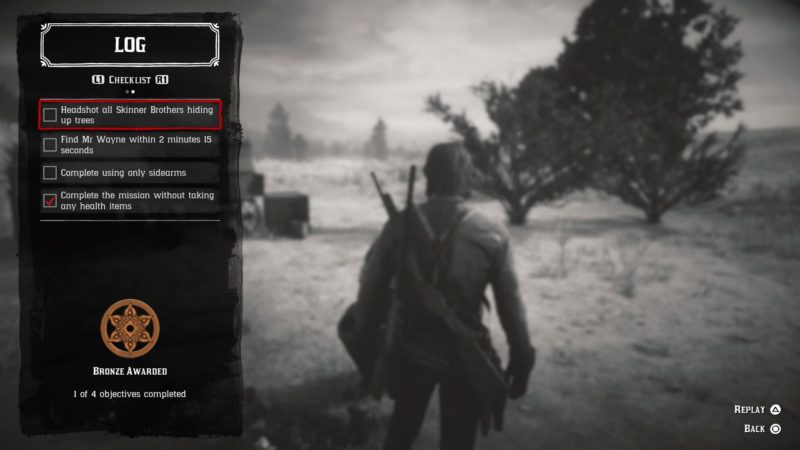 ---
Related articles:
RDR 2: The Noblest Of Men, And A Woman
Red Dead Redemption 2: An Honest Day's Labors
RDR 2: A New Jerusalem (Walkthrough)
Red Dead Redemption 2: Our Best Selves (Walkthrough)
Red Dead Redemption 2: My Last Boy (Mission Walkthrough)
The Ties That Bind Us (Walkthrough) – Red Dead 2
Red Dead Redemption 2 Gunslinger Mission: Flaco Hernandez
Red Dead Redemption 2: The Delights Of Van Horn (Walkthrough)