The Strange Man is a recurring character from the first Red Dead Redemption game. Many assume he represents the devil, or death, or someone with divine powers.
This man appears again in Red Dead Redemption 2, but this time, you can only find him in the cabin (if I'm not mistaken).
Here's how you can find The Strange Man's cabin in RDR 2.
Strange Man's cabin location
His cabin is located just east or northeast of Kamasa River and northwest of Caliga Hall.
The exact location is shown in the map below, at the waypoint. The lake is shaped like a weird Christmas elf shoe. In the middle of the lake, you will see the cabin.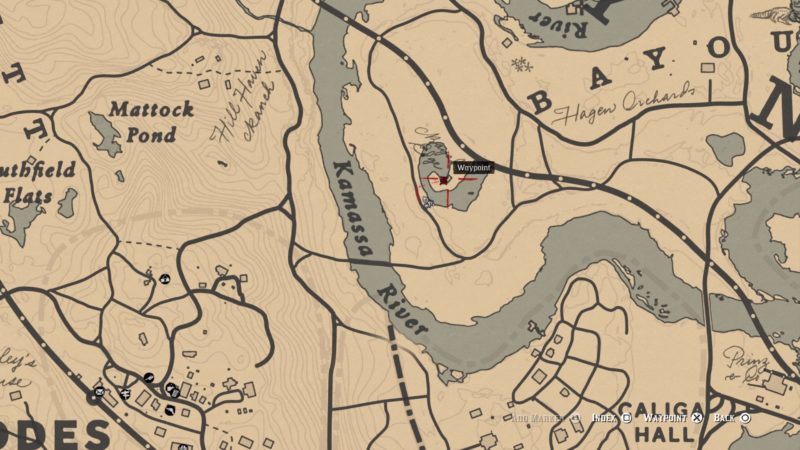 Do be wary of the gators in the swamp. You should see this cabin in the image below when you arrive.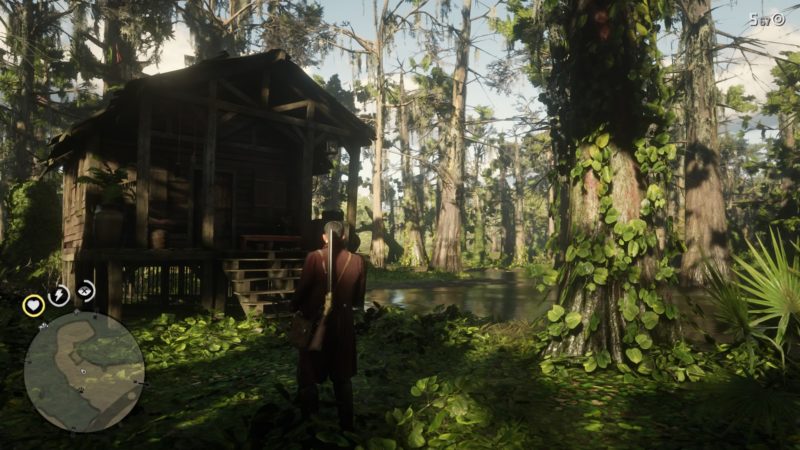 As you enter, you will notice how weird the interior is. It is filled with all kinds of exotic items.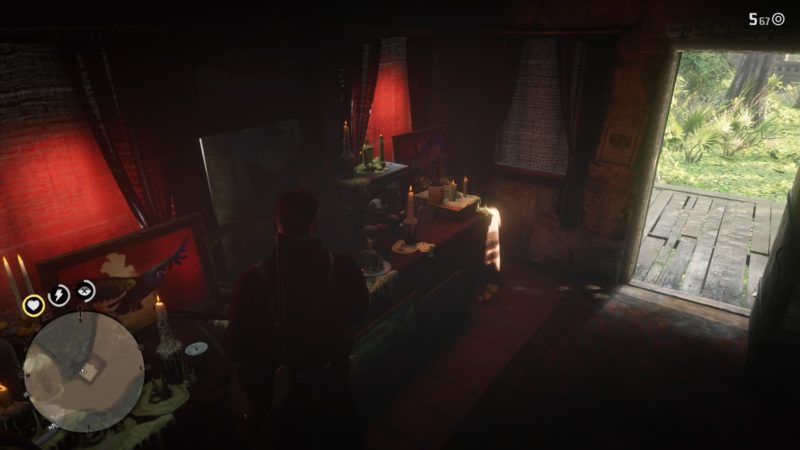 There's a painting in the middle of the room which actually shows The Strange Man's face if you have 100% completion in the game.
I don't think it's story completion, but rather the whole game's completion. I'm already at 100% story completion and the painting is not done yet.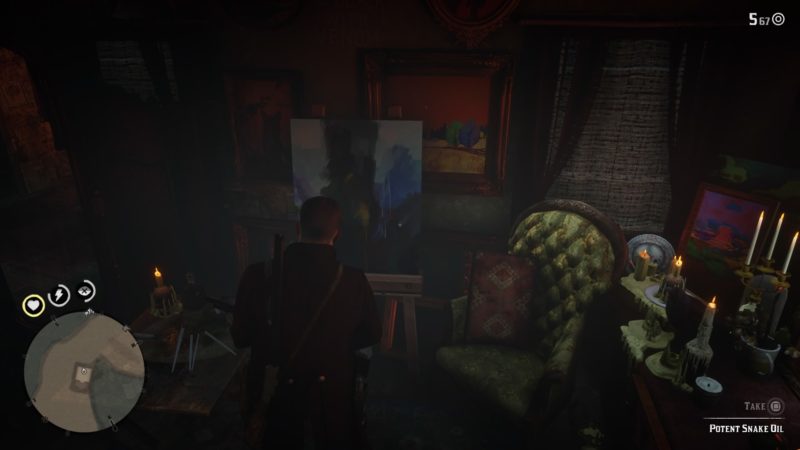 When you reach 100%, you should see a clear painting of his face, and the mirror is even creepier.
If you stand in front of the mirror, you will see him behind you. But if you turn around, he won't be there.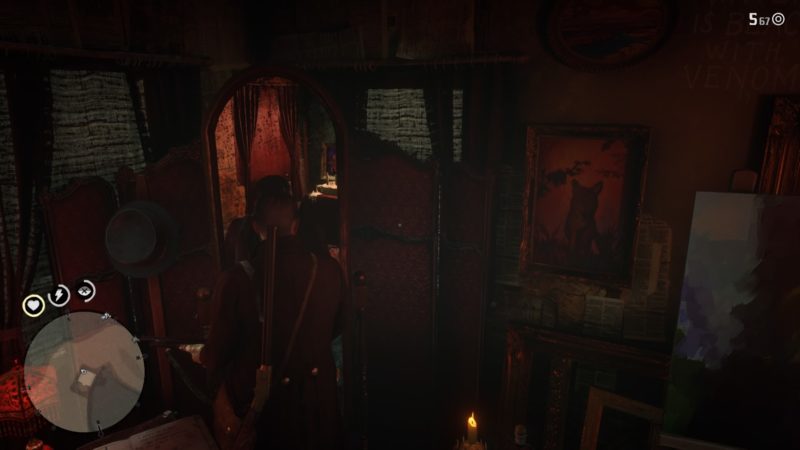 This only works if you have 100% completion (probably) as it didn't work for me.
Hopefully this guide has been helpful.
---
Related articles:
RDR2: Cheat Codes (How To Unlock Cheats)
Red Dead Redemption 2: The American Inferno, Burnt Out
Red Dead Redemption 2: Brothers And Sisters, One And All
RDR 2: Where To Find The Ghost Train
Red Dead Redemption 2: How To Find The Jesuit Missionary
Red Dead Redemption 2: UFO Locations