The Sheep And The Goats is a mission in Red Dead Redemption 2 that involves sheep herding and more.
To start the mission, you have to talk to John Marston who's standing at an auction yard in Valentine.
Here's a walkthrough of The Sheep And The Goats in RDR 2.
Go to John Marston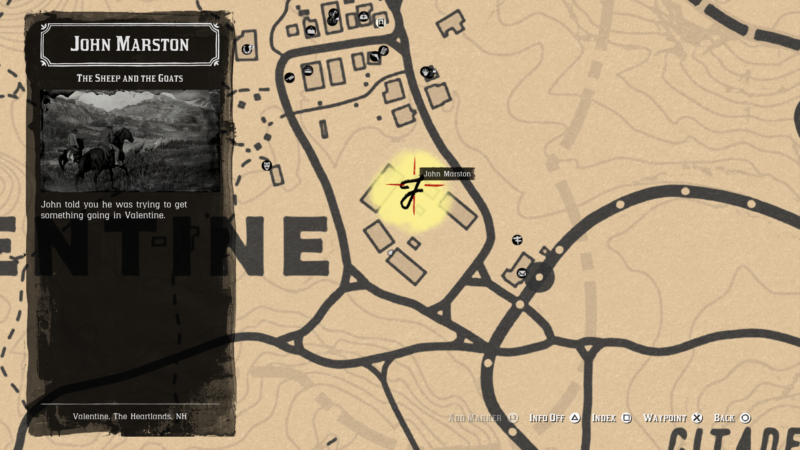 Go to Valentine to start this mission by talking to John Marston. The exact location is shown in the screenshot above.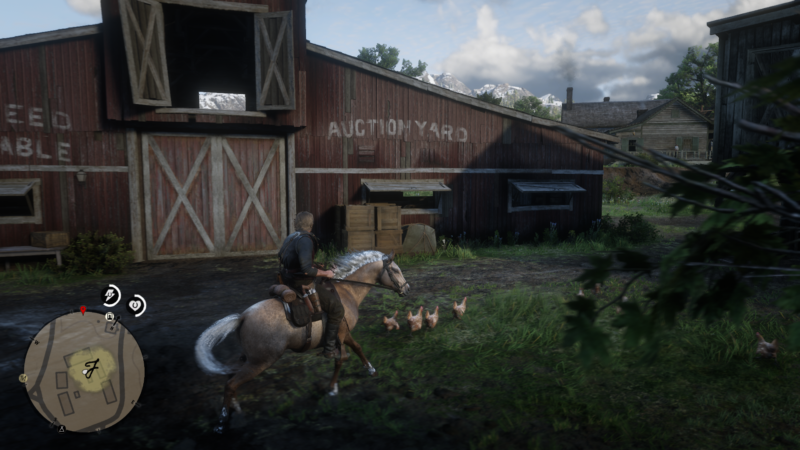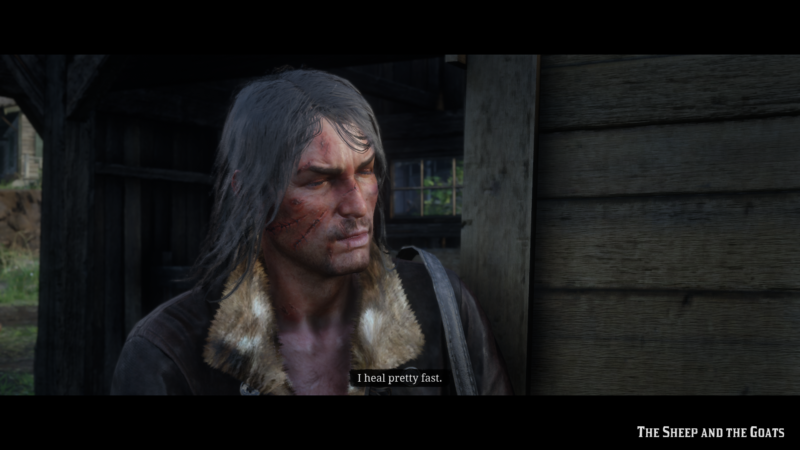 Follow Marston to buy a sniper rifle
Marston will then ask you to follow him to town to buy some stuff. He will then ask you to enter the gun shop to pick out a sniper rifle.
Don't worry if you don't have enough money now as the item will be free for now (or rather on a loan).
Read also: Money Glitch in Red Dead Redemption 2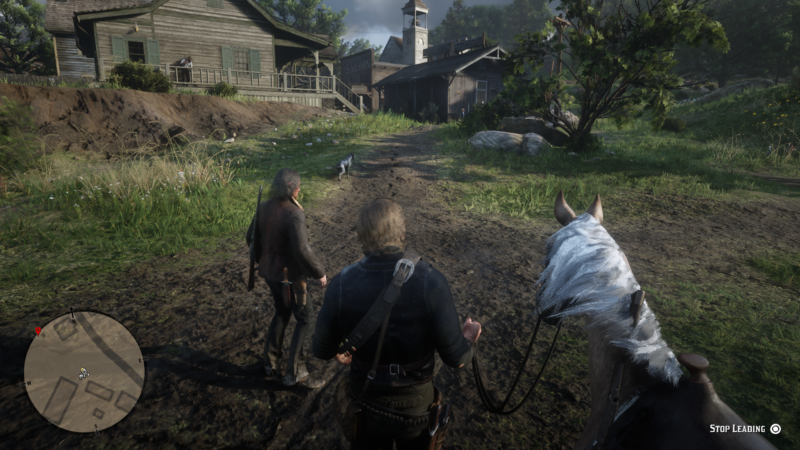 Bring your horse to town and pitch it near the shop.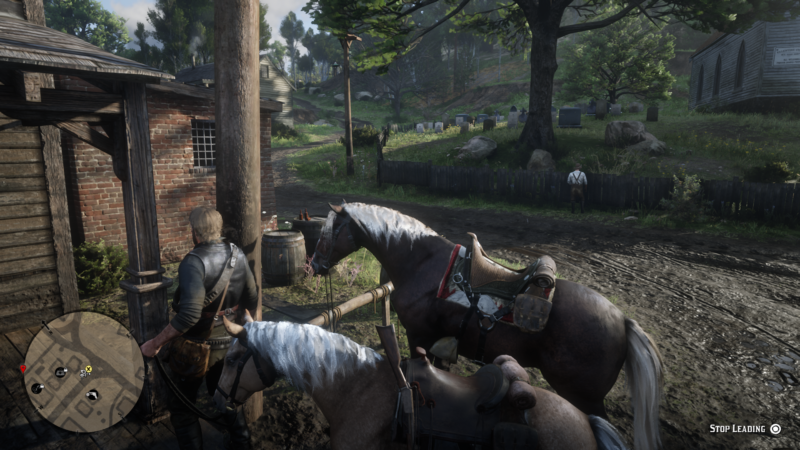 Enter the gun shop and pick out your sniper rifle. John doesn't want to go in as he had a run-in with the owner.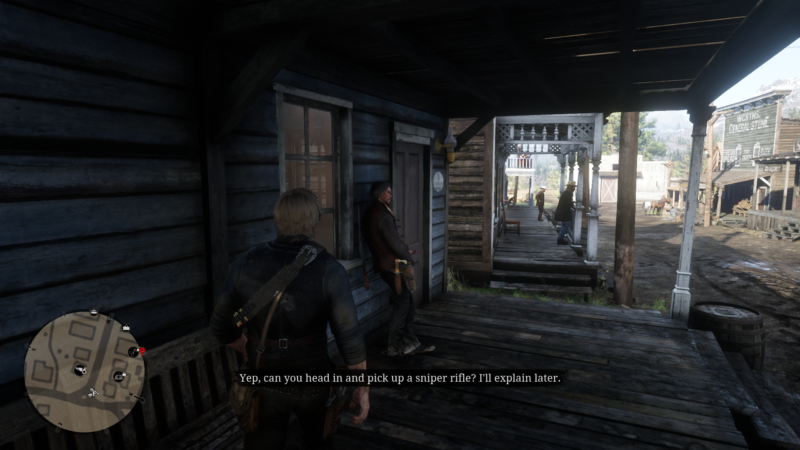 The rifle will be free, so grab the Rolling Block Rifle.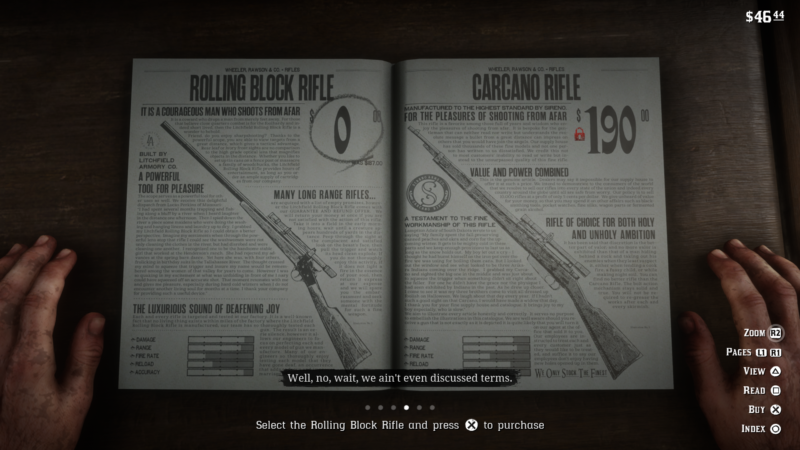 Follow Marston
Once you're done, follow John and get on your horse. Ride with him to a hill, near a sheep farm, as he plans to steal some sheep.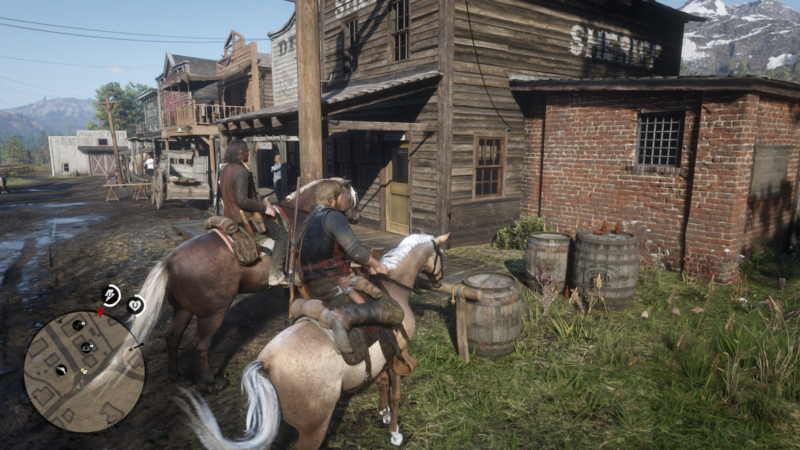 At the top, he will ask you to grab your sniper rifle and scare some of the people guarding the sheep.
You can just shoot nearby. I aimed at a totally wrong place but it still worked.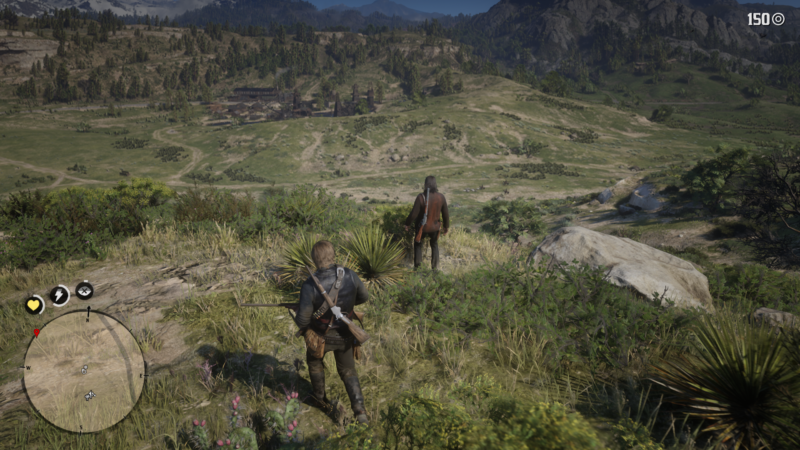 Just fire some shots and the people will run away. Once you're done, get on your horse and herd the sheep.
Herd the sheep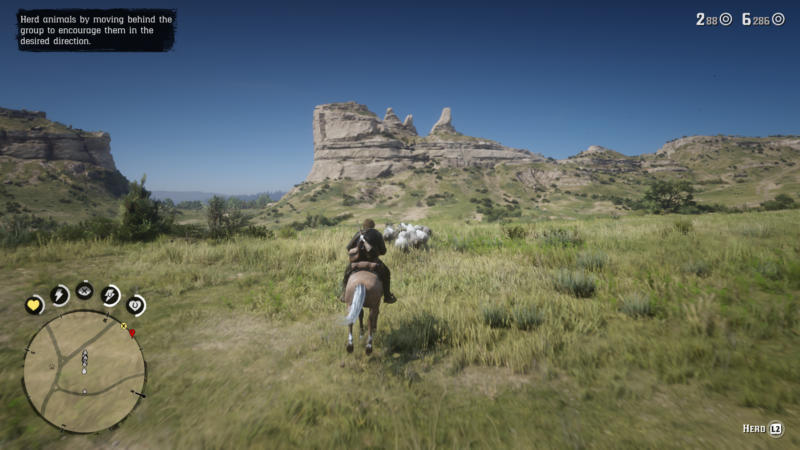 Some of the sheep may go off course, so you need to get them together. Just chase them and they will go back to their pack.
Be careful not to run over some of them like I did. Just maintain a steady speed behind the group of sheep.
You can also hold R2 and press O to shout at them to speed up.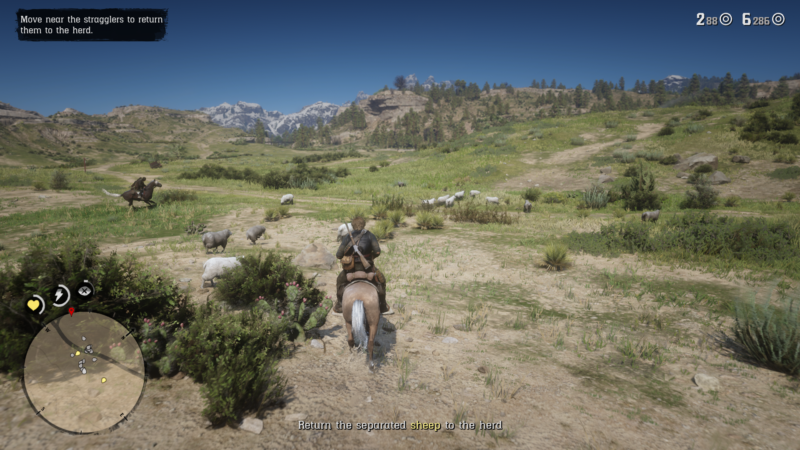 The sheep will eventually get to the auction yard, and the location is shown in the map below.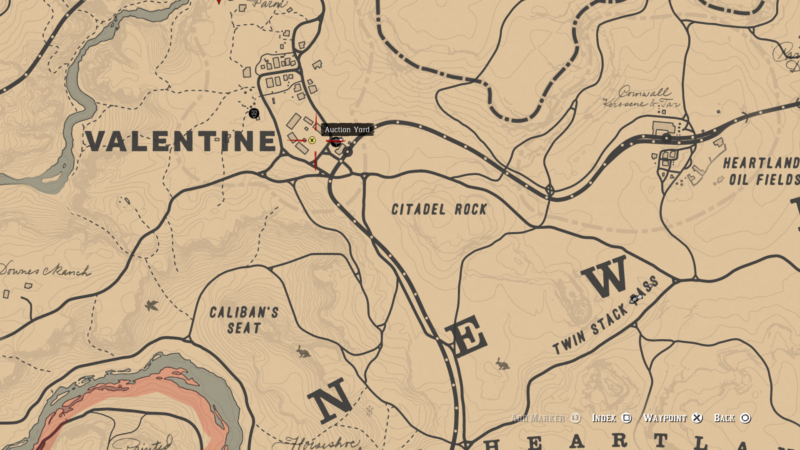 Keep going. The journey can take awhile.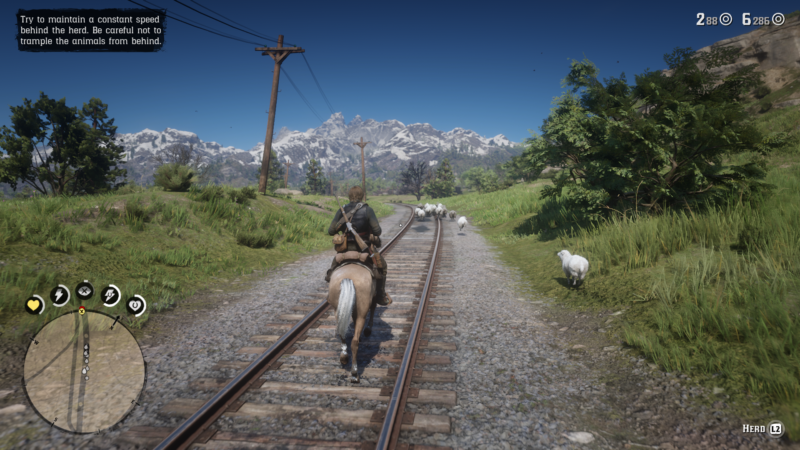 Once you reach the auction yard, it's pretty much done for this part. Just watch the cutscene.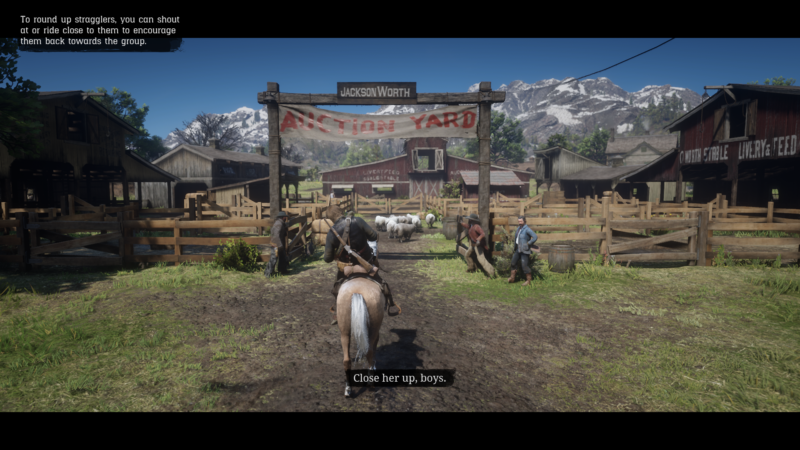 Find Dutch in Valentine
After getting the sheep to the auction yard, you need to wait before you can get your money. First, you have to find Dutch who is in Valentine with Strauss.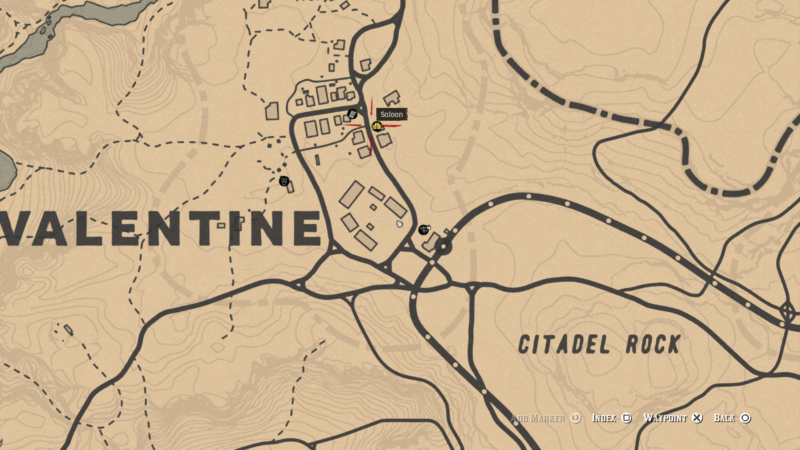 He is inside the saloon. Go into the saloon and talk to Dutch.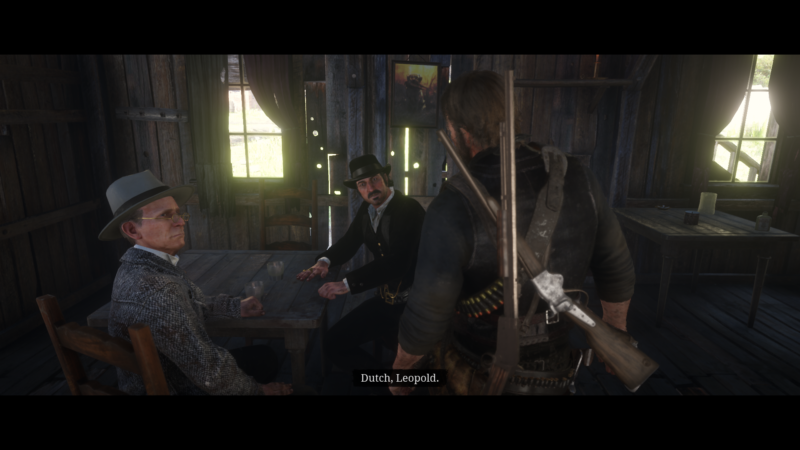 A cutscene will appear where Leviticus Cornwall shows up and threatens to kill your gang members.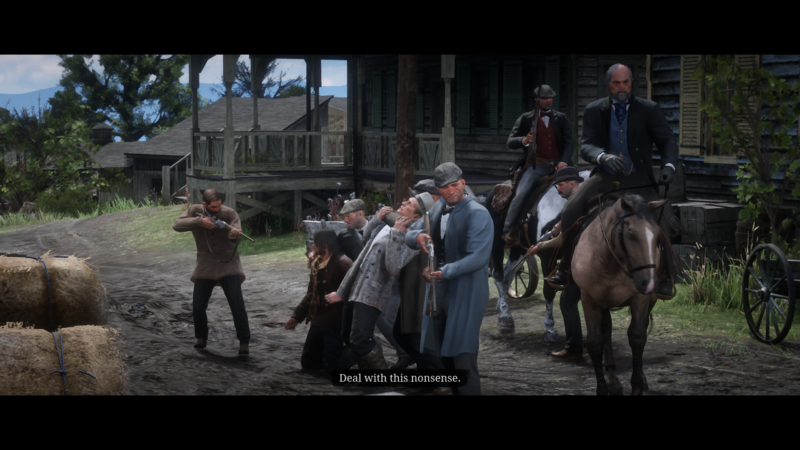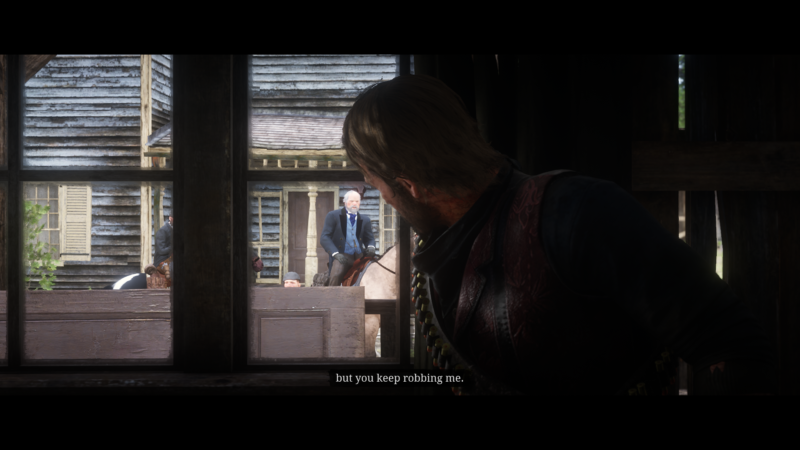 Just watch the cutscene. Once it's over, you have to shoot the guy who's holding John. Hold R2 to get into dead eye mode.
Shoot the person who's putting his gun at John's head. He's the guy on the left. If you fail, you can always repeat from this checkpoint.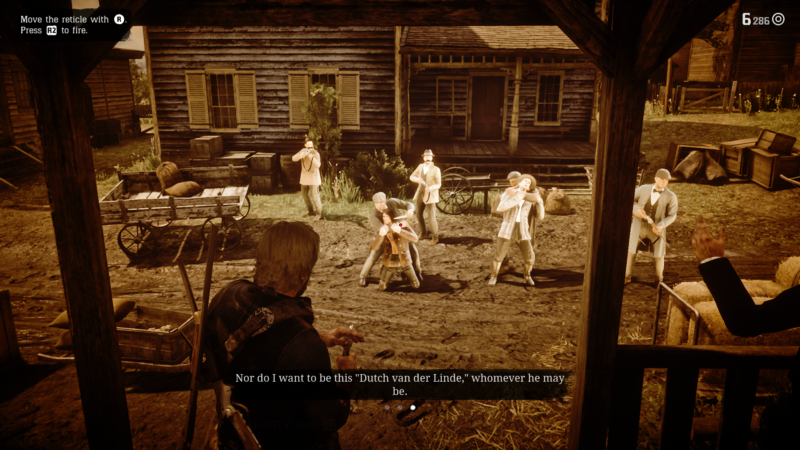 After shooting him, it becomes an all-out gunfight. Just kill everyone who keeps coming.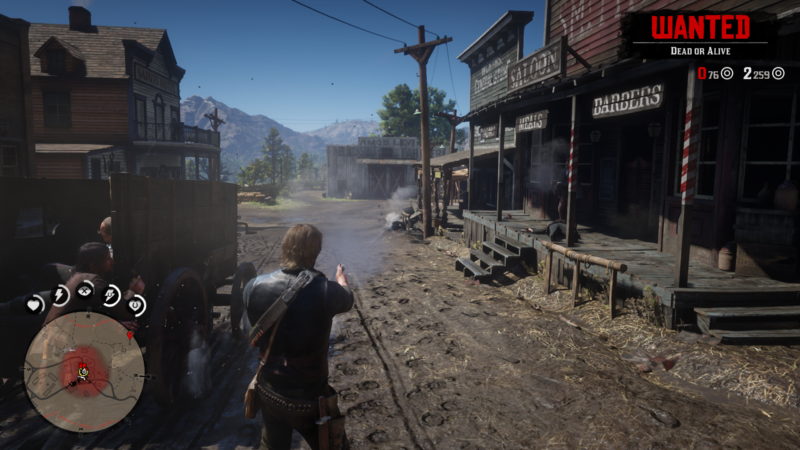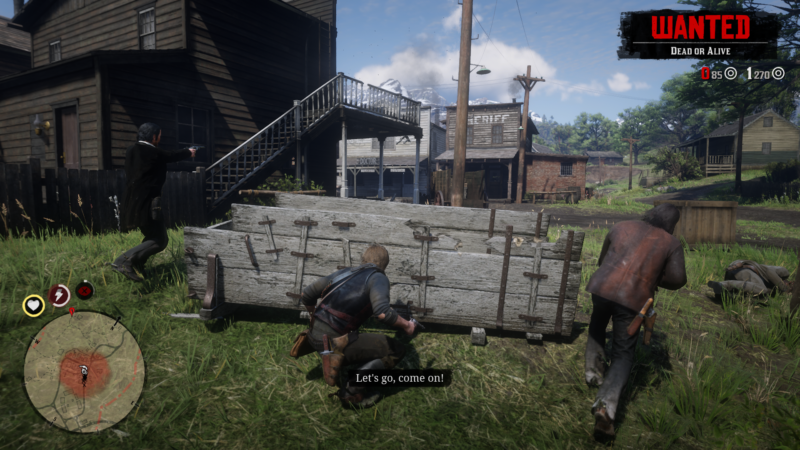 At one point, they will push this cart and you have to kill Cornwall's men, preventing your gang members from dying.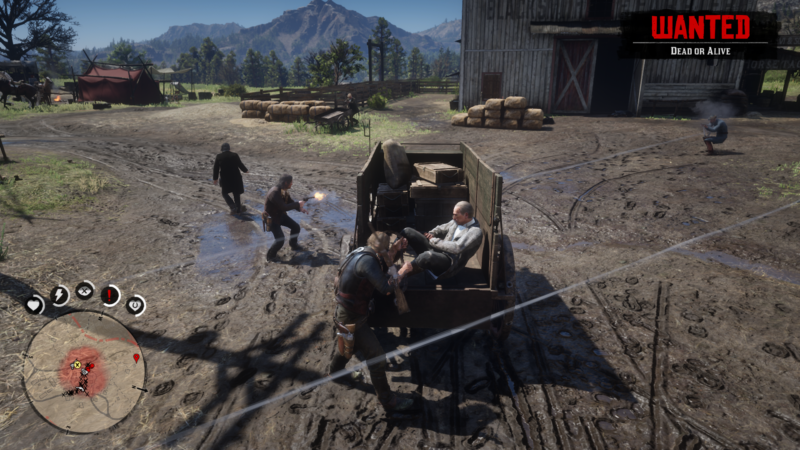 Once you've reached a certain point, you have to carry Leopold Strauss to the horse.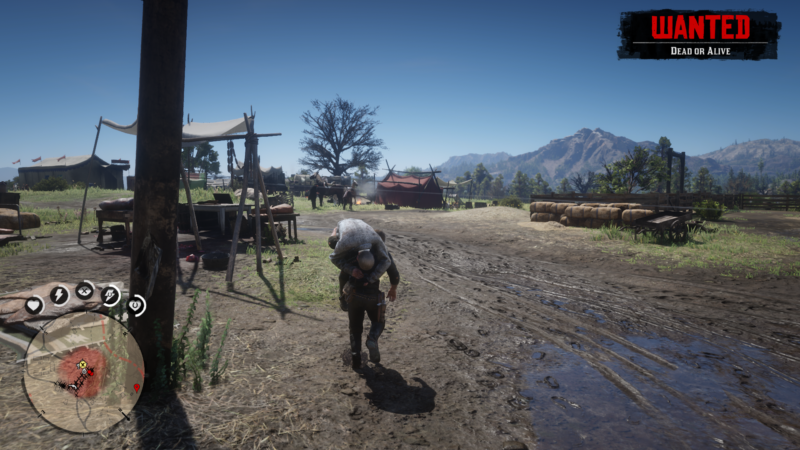 Your gang members will leave after that. Your only job now is to escape Valentine and get away from the law.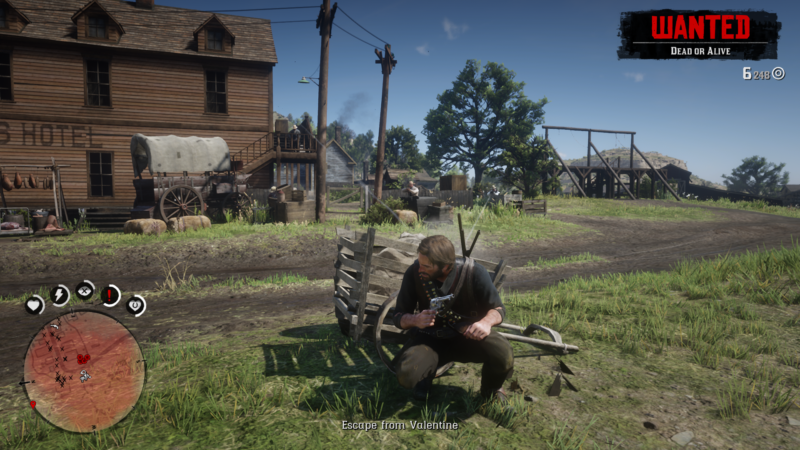 Personally, I didn't kill the men after the gang took off, and just took my horse.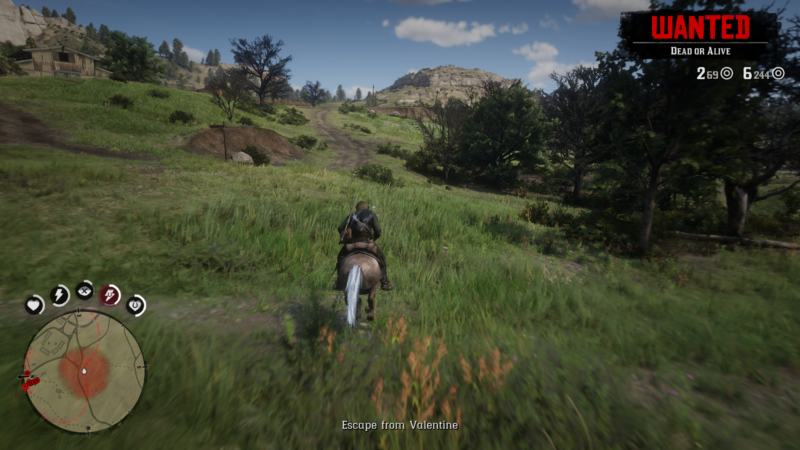 Keep getting away until you're out of the law. And that's it. The mission completes here.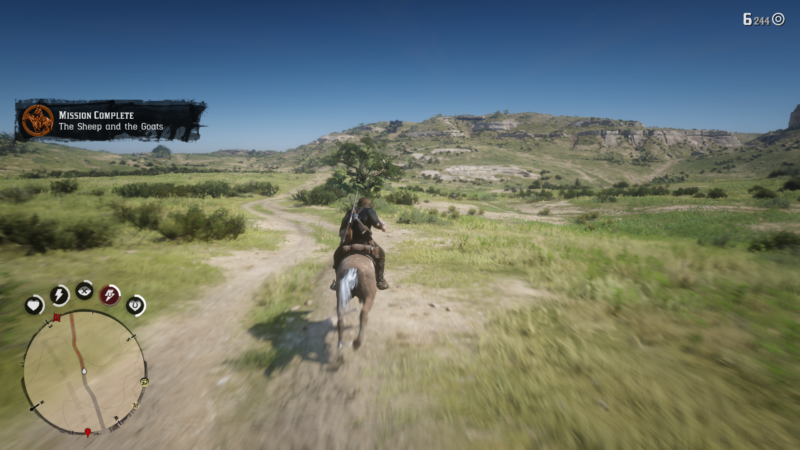 If you wish to get a perfect score, here's the checklist:
Herd all the sheep into the pen in Valentine
Complete with at least 70% accuracy
Complete the mission without taking any health items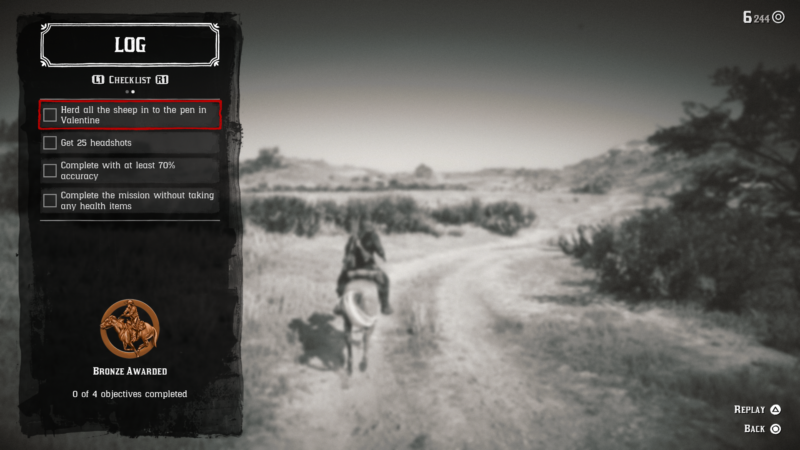 ---
Related articles:
Red Dead Redemption 2: Pouring Forth Oil
RDR 2: A Fisher Of Men (Walkthrough)
Red Dead Redemption 2: We Loved Once And True
RDR 2: The First Shall Be Last (Walkthrough)
Red Dead Redemption 2: Money Lending And Other Sins
Red Dead Redemption 2: A Quiet Time (Walkthrough)