The Iniquities of History is a mission that starts in the town of Rhodes in Red Dead Redemption 2.
Your role is to help Jeremiah Compson recover some of his old items in his seized house.
Here's a walkthrough of The Iniquities of History in RDR 2.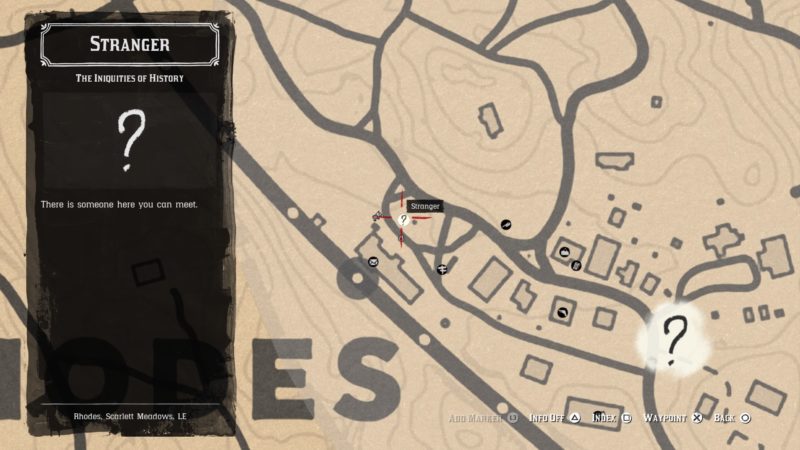 To start the mission, go to the stranger symbol on the map in Rhodes. Jeremiah Compson is the one lying down on the bench.
Talk to him to begin.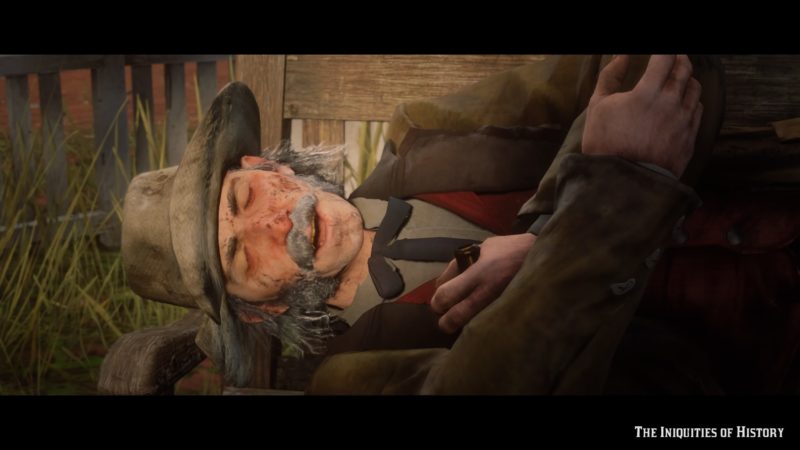 He will then tell you about certain possessions he wishes to recover, i.e. his watch, pistol and ledger.
Go to his old house
Now, go to his house that was seized by the bank. It's located north of Rhodes' town.
The exact location is shown in the map below.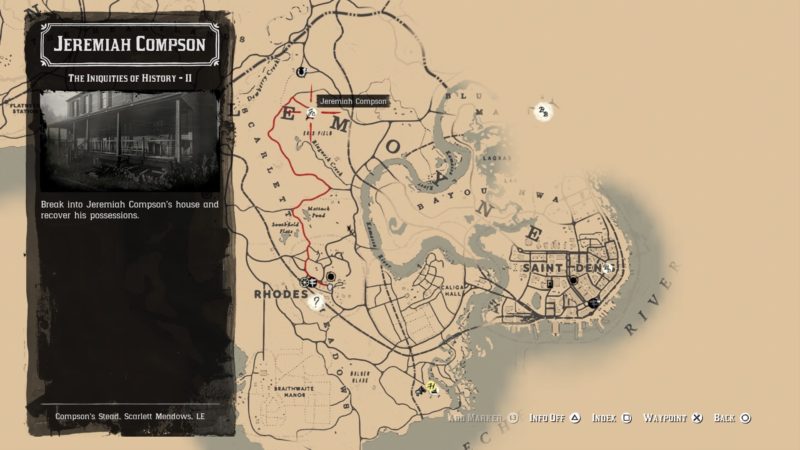 Enter the house through this front door and look for his items.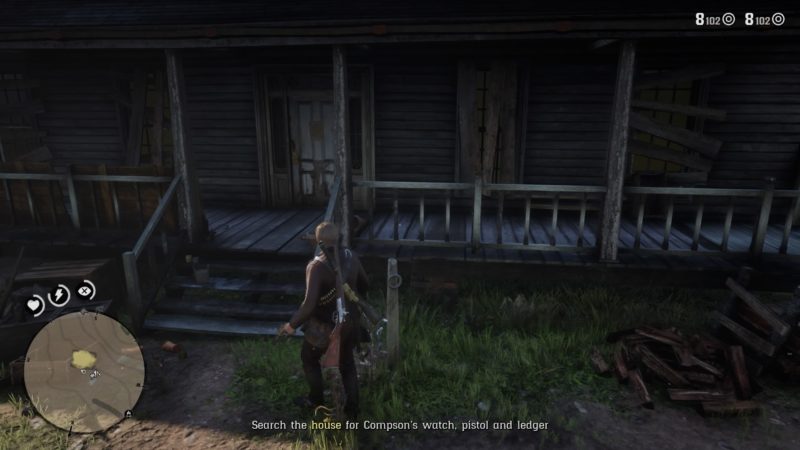 Search the house for his watch, ledger and pistol
You need to look for three of his items. Two of the items are on the ground floor and another at the hidden basement.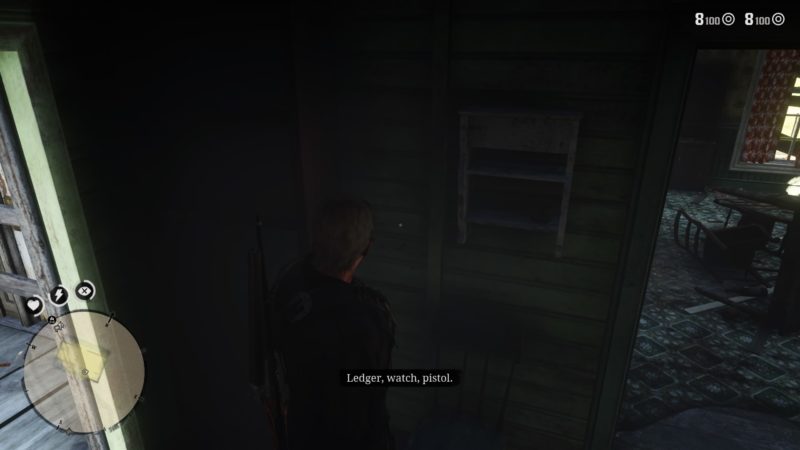 You should find his pocket watch at the top of this green fireplace.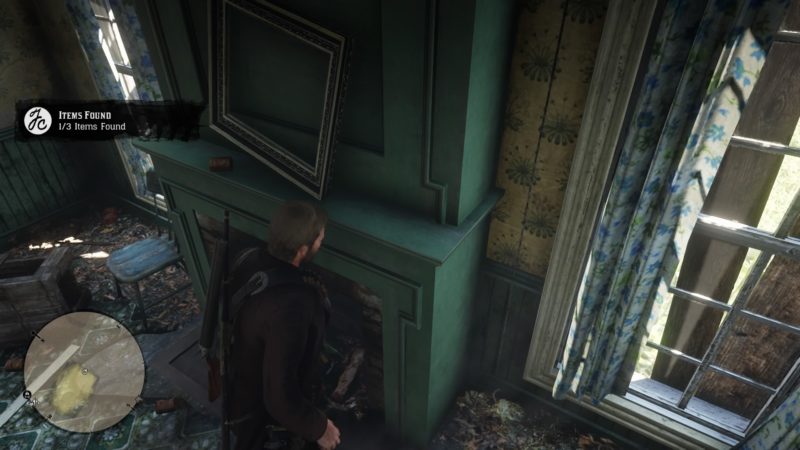 Keep looking around. The house is marked as the yellow area on the radar.
Move on to the next "living room". After looking at one picture (which shows the hidden basement), two bandits will come in claiming the items are theirs.
One of them is holding Jeremiah Compson's old gun.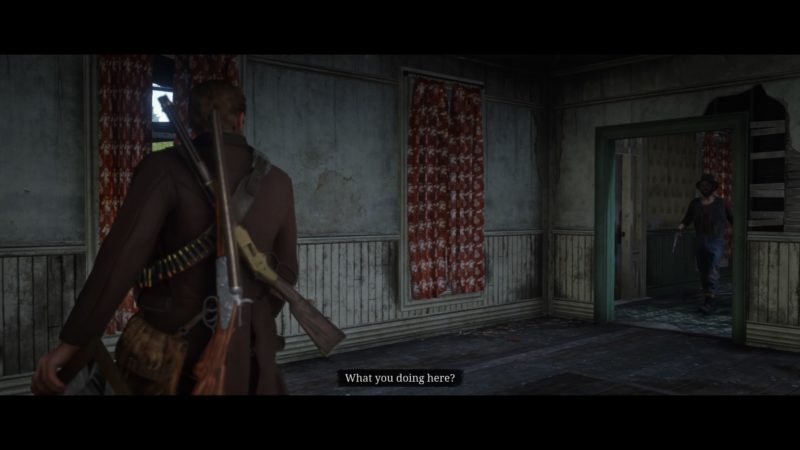 Kill both of them. You can just shoot them.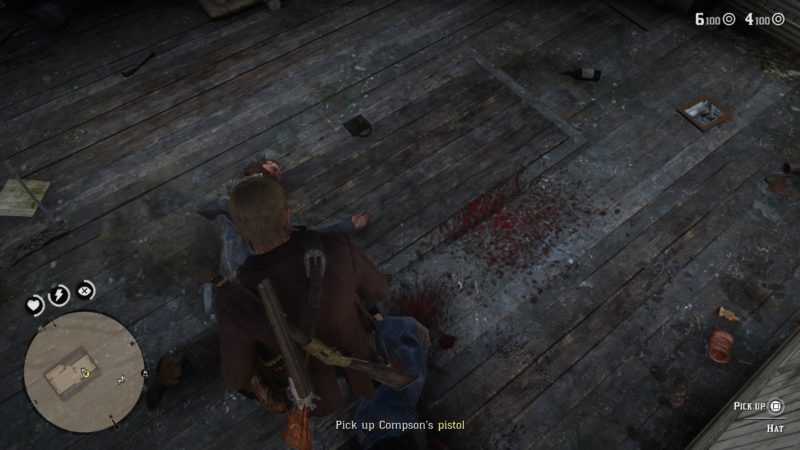 Pick up his pistol. This is the second item you're looking for.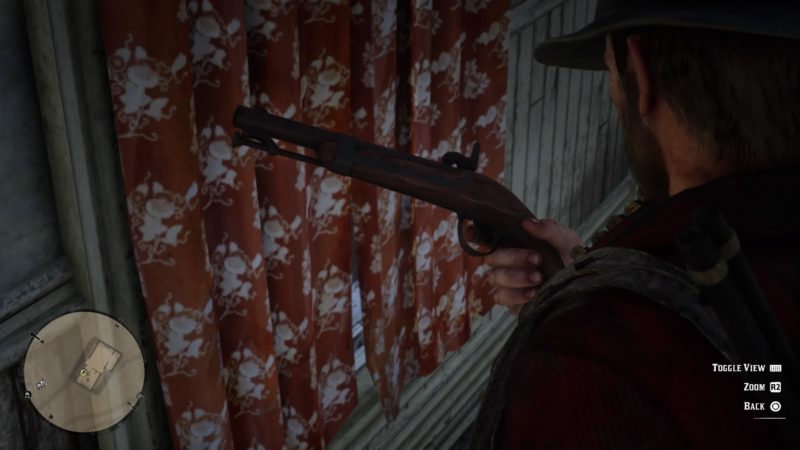 For the third item, open the floorboard and access the basement.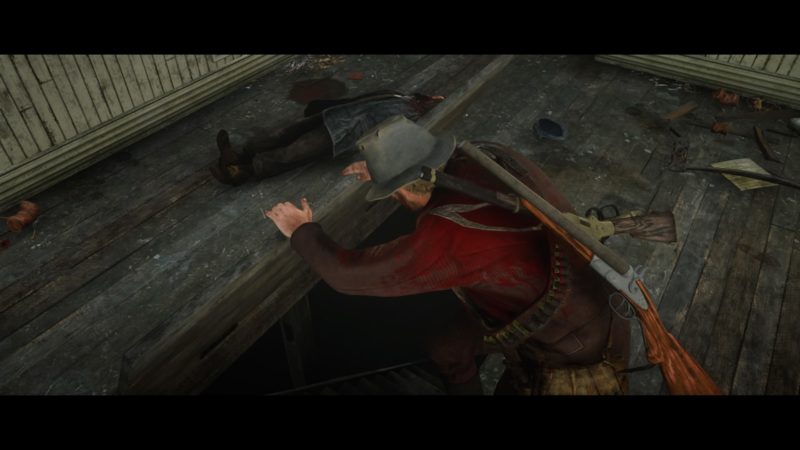 You will find his ledger hidden in the basement.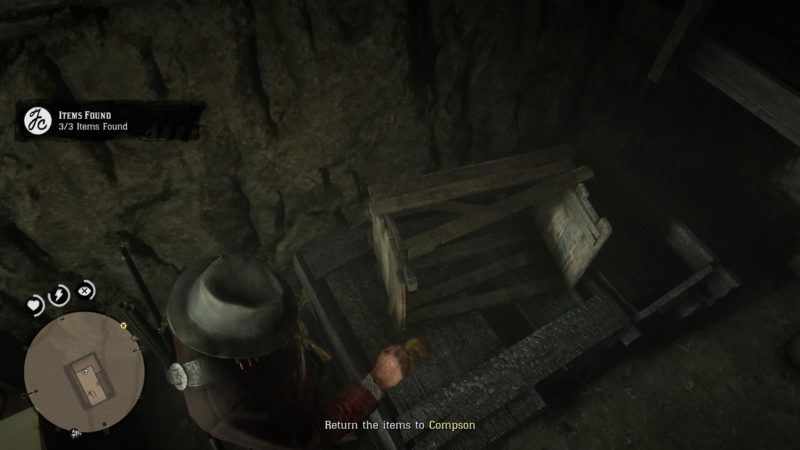 Return to Jeremiah Compson
Get back to Jeremiah to deliver the three items. He will be located southeast of his old house instead of in town.
The exact location is shown in the map below.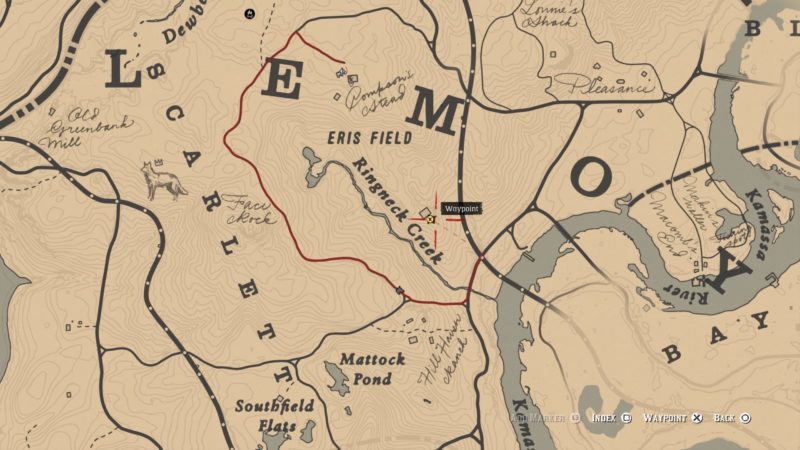 You will find him drunk and having a campfire in the middle of nowhere.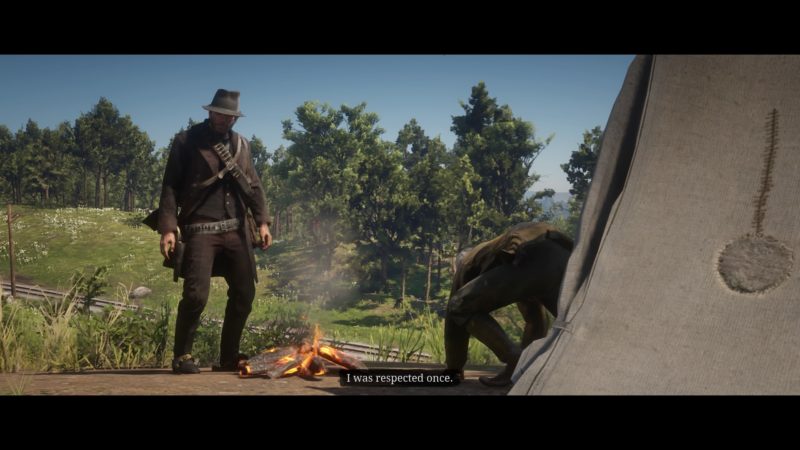 Talk to him and the mission completes here.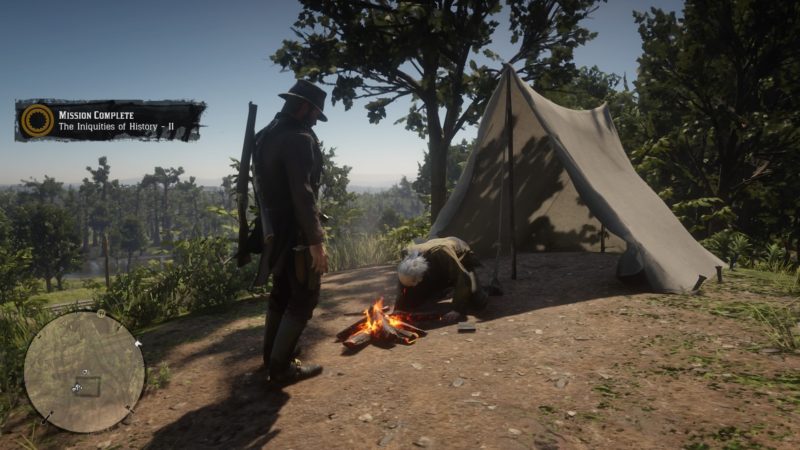 ---
Related articles:
Red Dead Redemption 2: Joshua Brown
RDR 2: The Smell Of The Grease Paint (Walkthrough)
RDR 2 Gunslinger Mission – Black Belle
Red Dead Redemption 2 Bounty Hunting – Mark Johnson
Red Dead Redemption 2 Debt Collection – Algie Davison
RDR2: Angelo Bronte, A Man Of Honor
Red Dead Redemption 2: The Joys Of Civilization