The Gilded Cage is a mission by Hosea Matthews in Red Dead Redemption 2.
Your role is to follow Hosea, Dutch and Bill to the garden party at the mayor's house.
Here's a walkthrough of The Gilded Cage in RDR 2.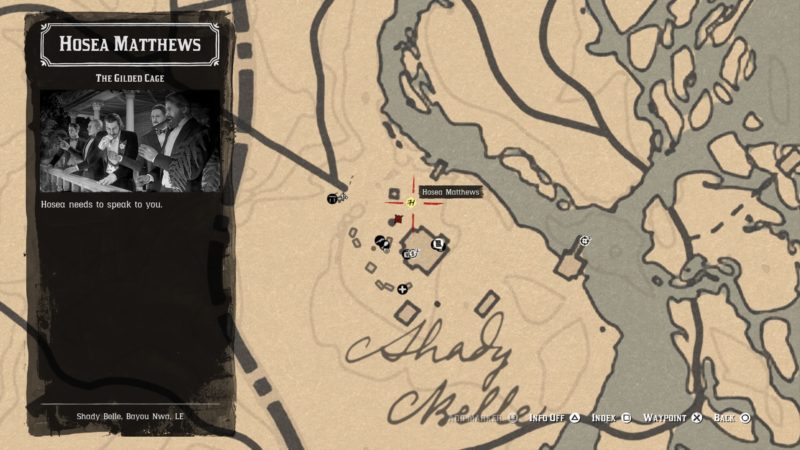 Talk to Hosea in camp to start the mission. During the cutscene, you guys will get dressed up and show up at the mayor's place.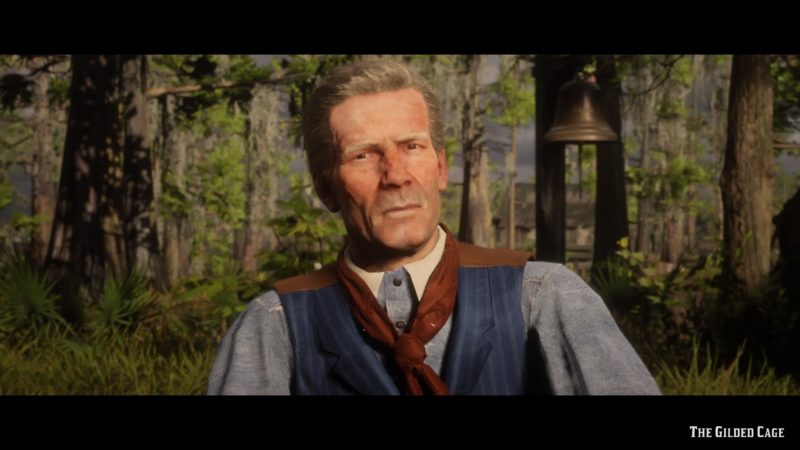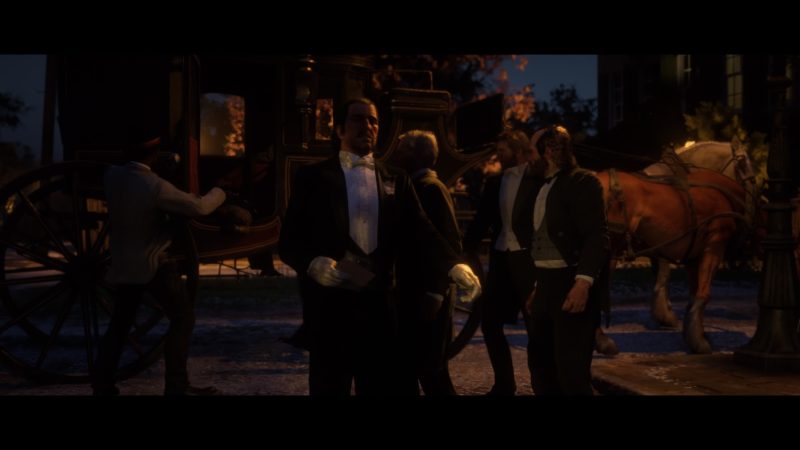 Follow the escort
Upon arrival, the four of you have to follow the escort sent by Angelo Bronte.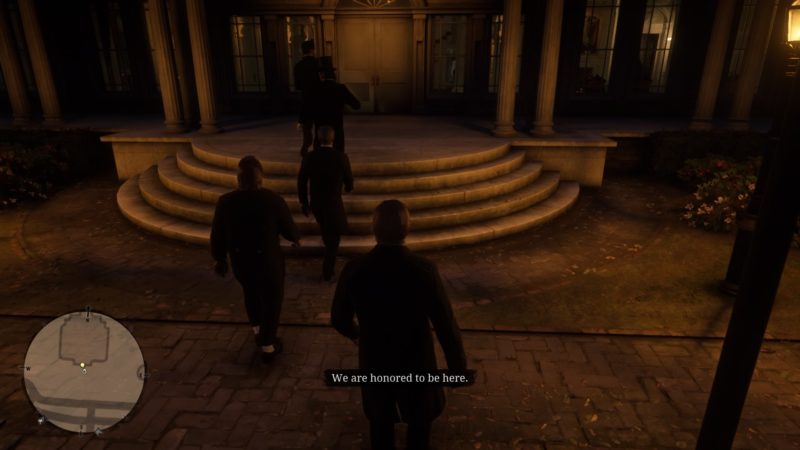 Walk up the stairs.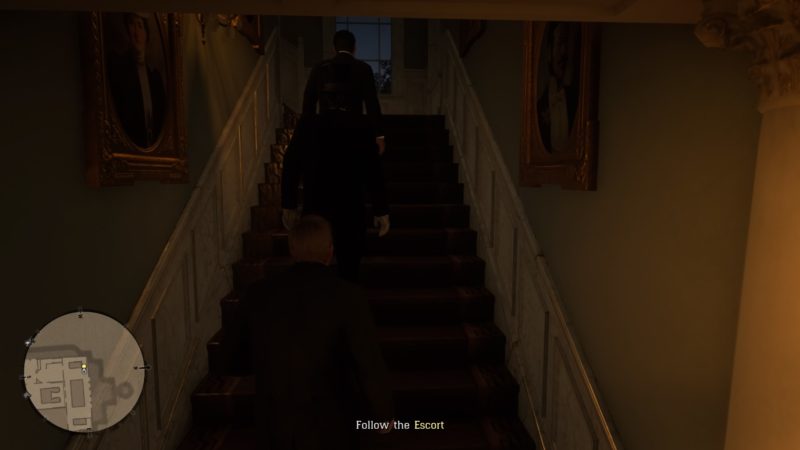 This part will just be a conversation between Dutch and Bronte.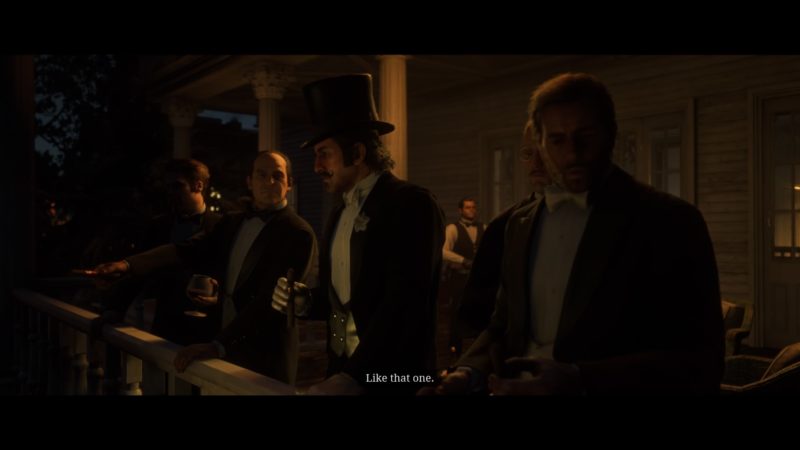 After the cutscene, follow the escort to the party downstairs.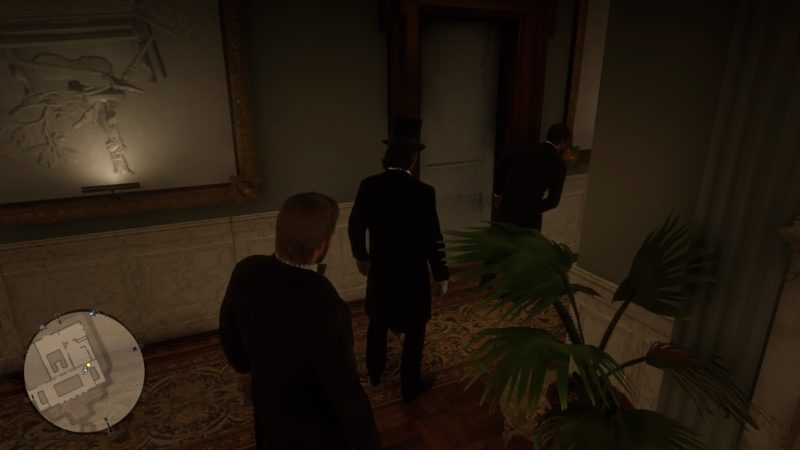 Dutch will then give instructions to find out ways to make money in Saint Denis by talking to some of the people in the party.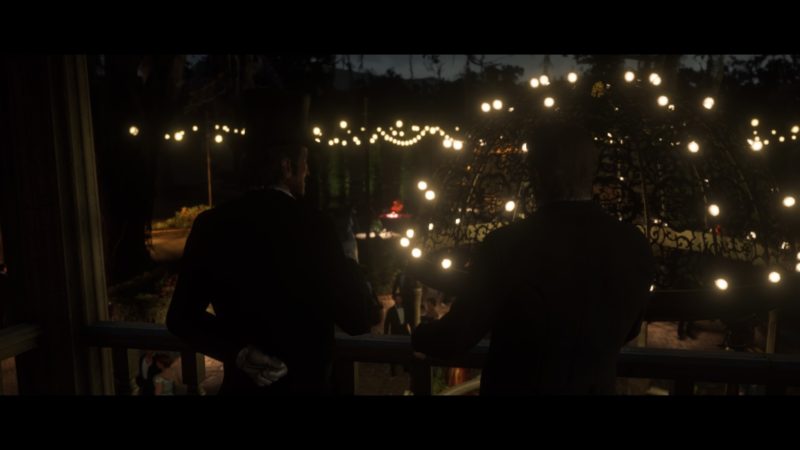 Socialize at the party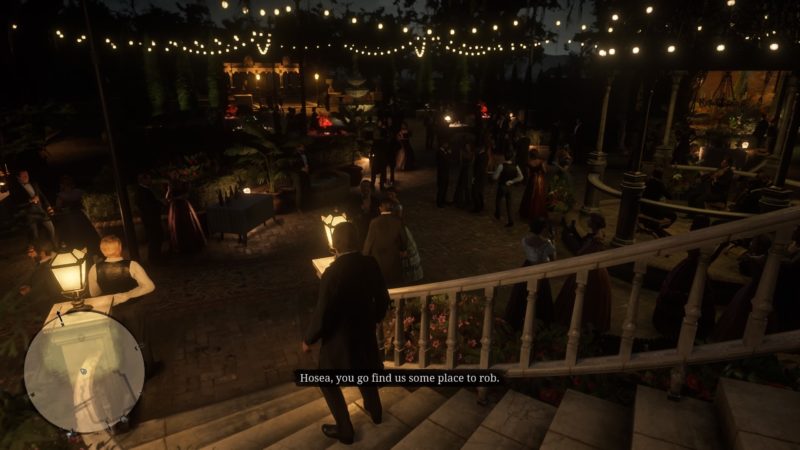 You may find this guy choking over nuts. Rescue him and you will see him again in a future mission.
There will be other events at the party, but it's probably optional, unless you want to get a perfect score for the mission.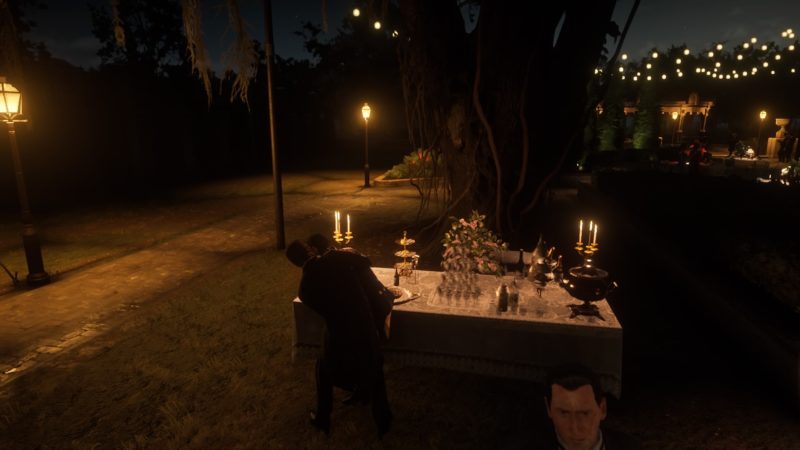 Find the mayor who's standing at the fountain. Stand there and join the conversation.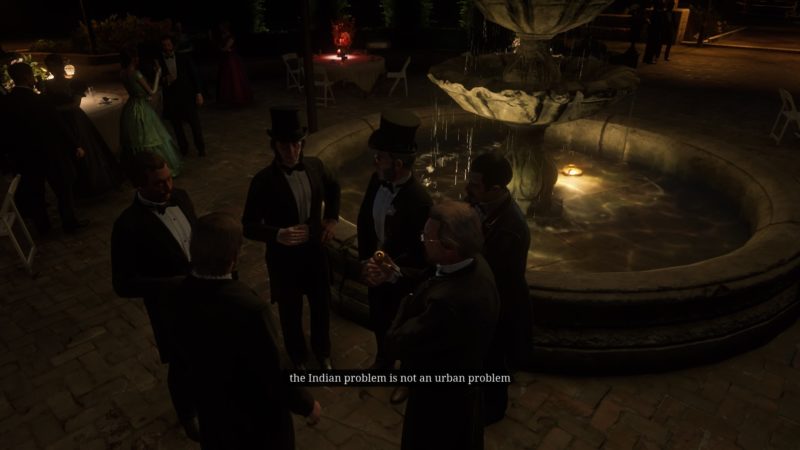 Someone who is drunk will interrupt the conversation and you have to bring him out of the party. Just walk to the entrance of the place.
It's marked as yellow in the radar.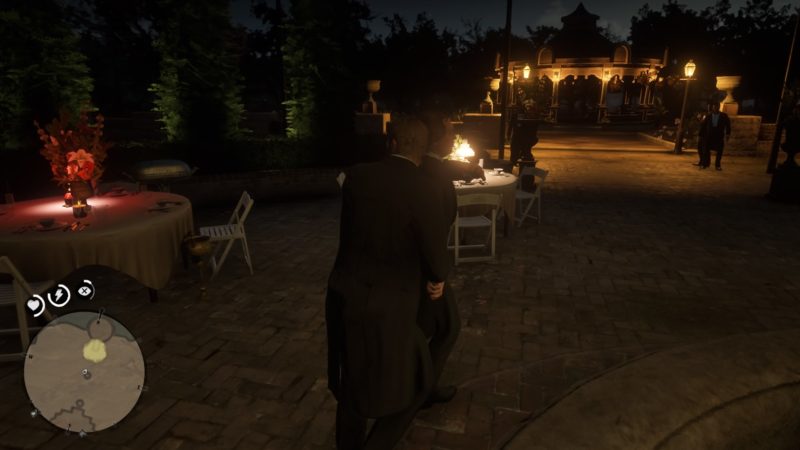 Once you're done, get back to the mayor to resume your conversation. You will then overhear stuff about Cornwall by the mayor's servant.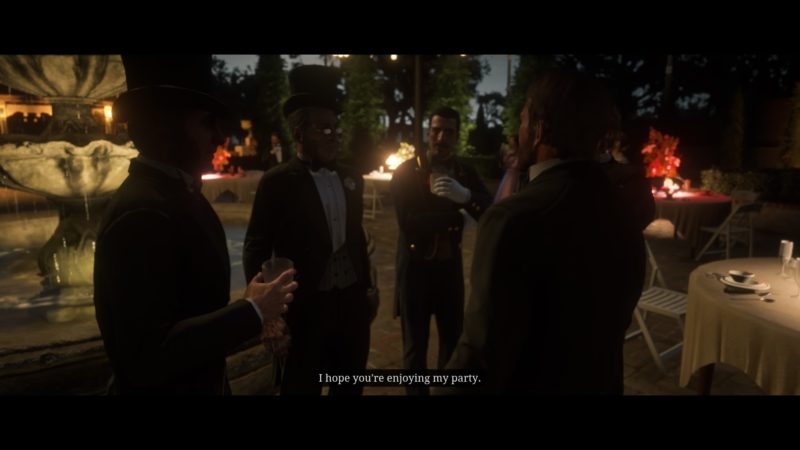 Follow the servant
Next, follow the servant to find out more about Cornwall. Keep a distance so that he doesn't notice.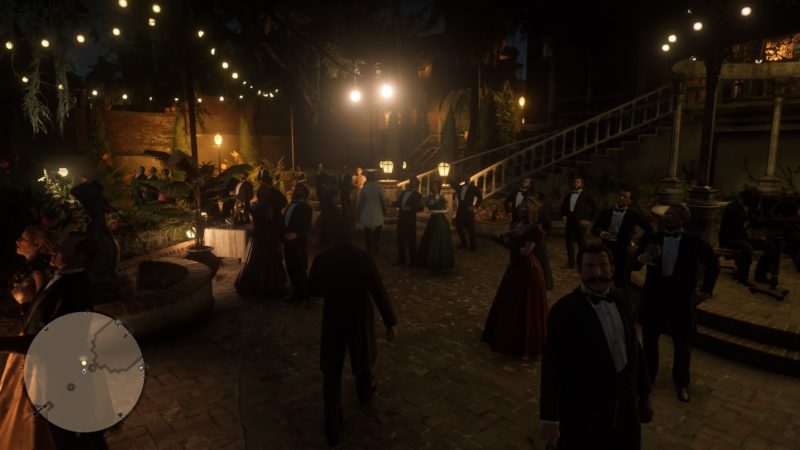 Follow him into the house.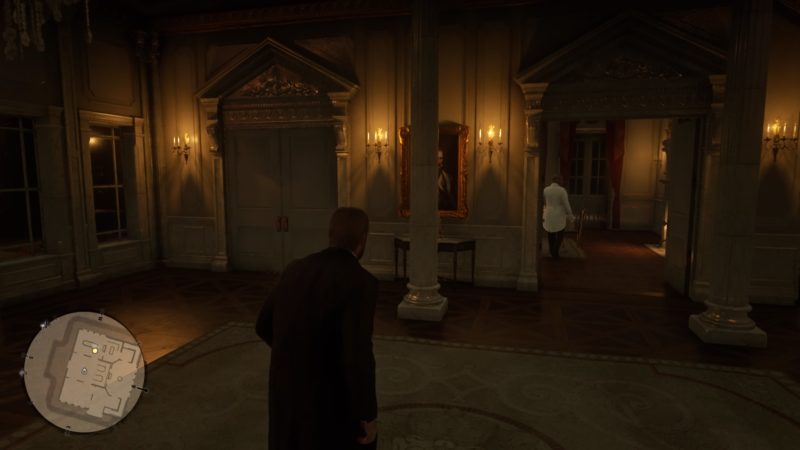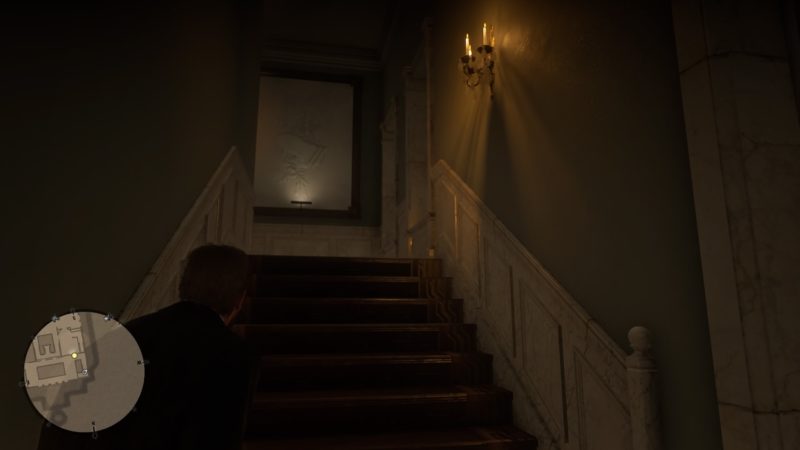 He will go upstairs. Just keep a distance and you can see him putting a ledger into the drawer.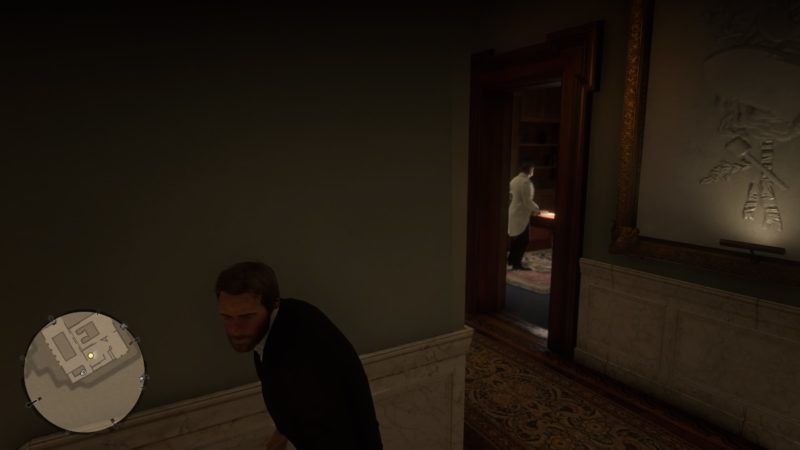 The servant will walk away and you have to go to the drawer to retrieve that ledger.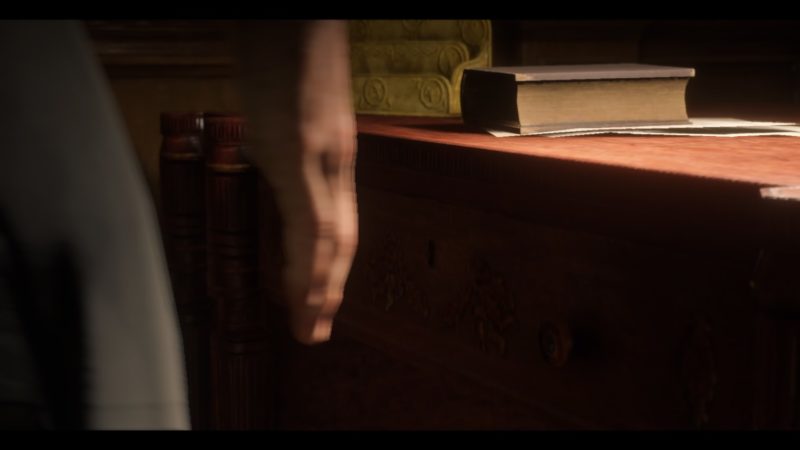 Once you're done, go back to Dutch. He is marked as the yellow blip on the radar.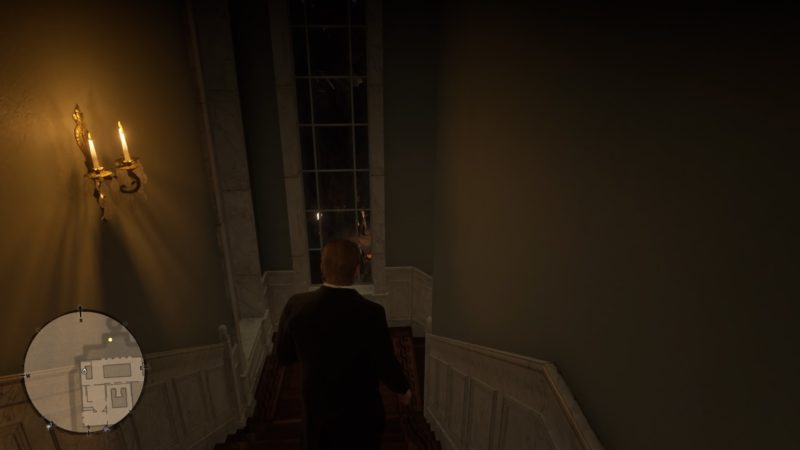 After a conversation, you guys will head back to the camp.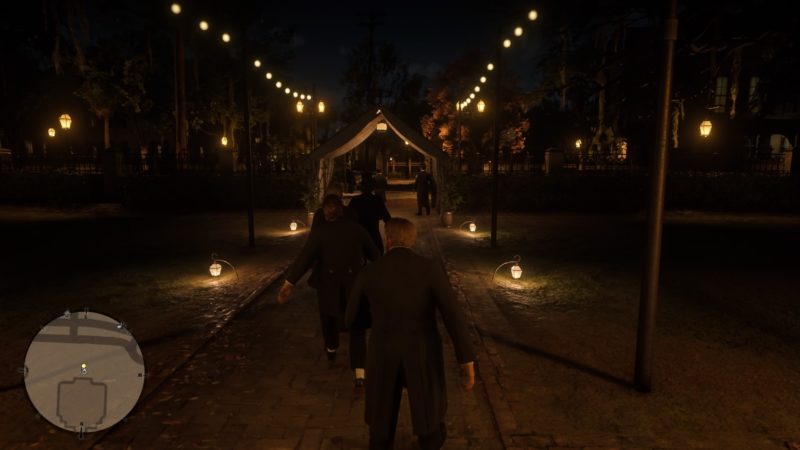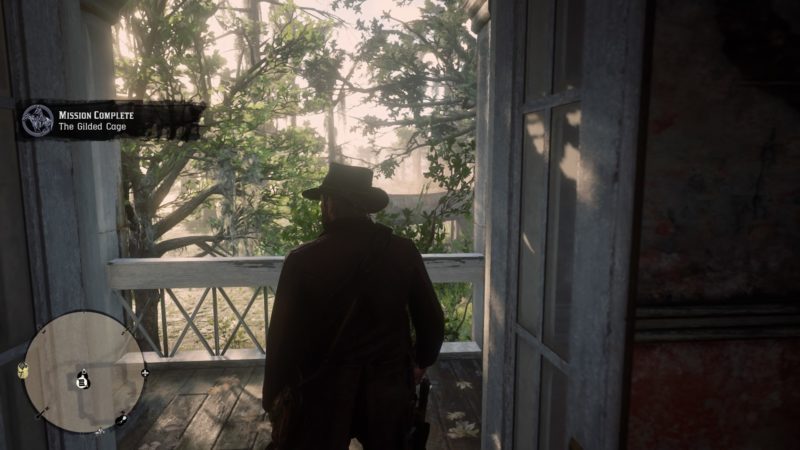 And that's it. The mission completes here.
If you wish to get a perfect score, you need to:
Pour some drinks, compliment a guest's attire, accept a gift and save a life
Follow the servant without being detected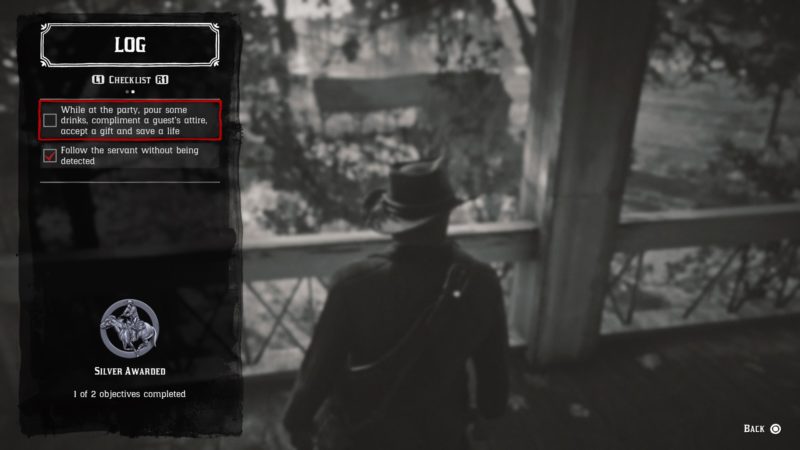 ---
Related articles:
Gold Bar Glitch To Make Money – RDR 2
Red Dead Redemption 2: Horsemen, Apocalypses
RDR2: A Fine Night Of Debauchery
Red Dead Redemption 2: Help A Brother Out (Walkthrough)
Red Dead Redemption 2: Joshua Brown (Bounty)
RDR 2: The Smell Of The Grease Paint
Red Dead Redemption 2: The Iniquities Of History (Walkthrough)