The Artist's Way is a side mission in Red Dead Redemption 2 with four parts involving Charles Chatenay.
Here's a walkthrough of all four parts of The Artist's Way in RDR 2.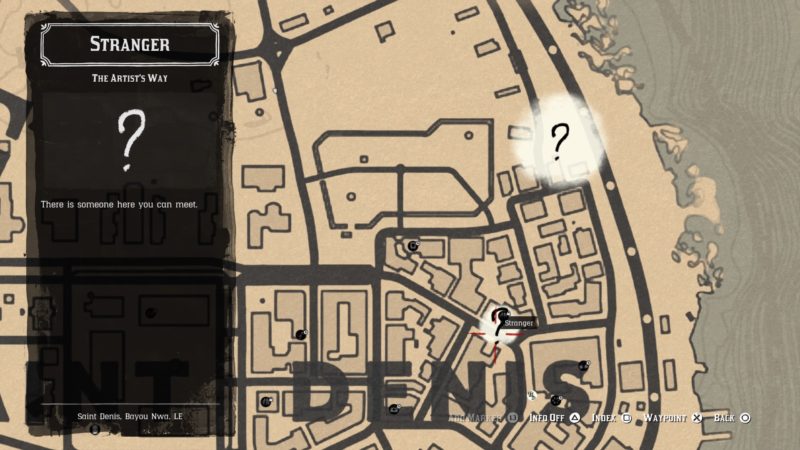 To start the first mission, go to the stranger icon in the map. You can see the exact location above. It's in a bar in Saint Denis.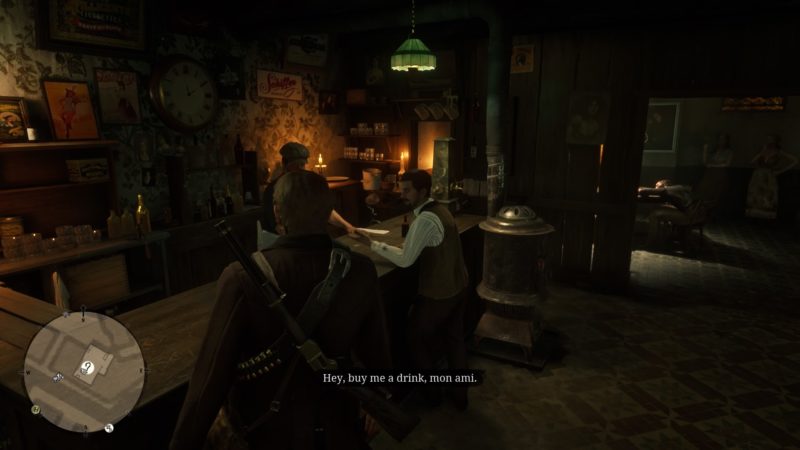 Talk to the French guy at the bar table.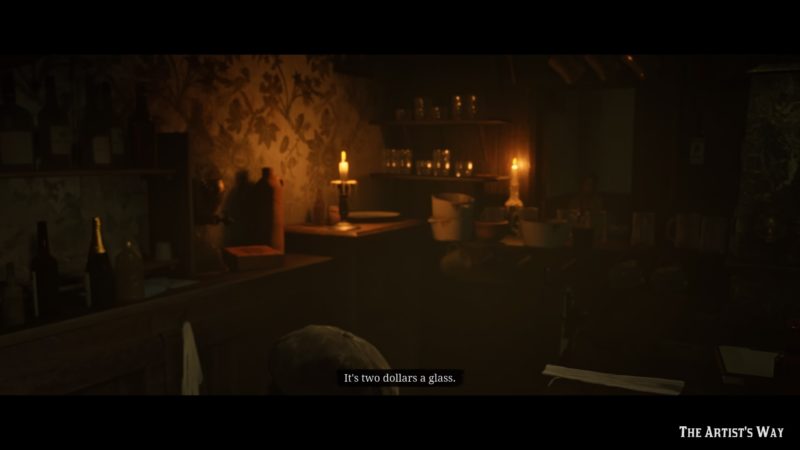 It's mainly just cutscenes here.
---
The Artist's Way – Part 2
For the second part, find him in Saint Denis again. His exact location is in the map below.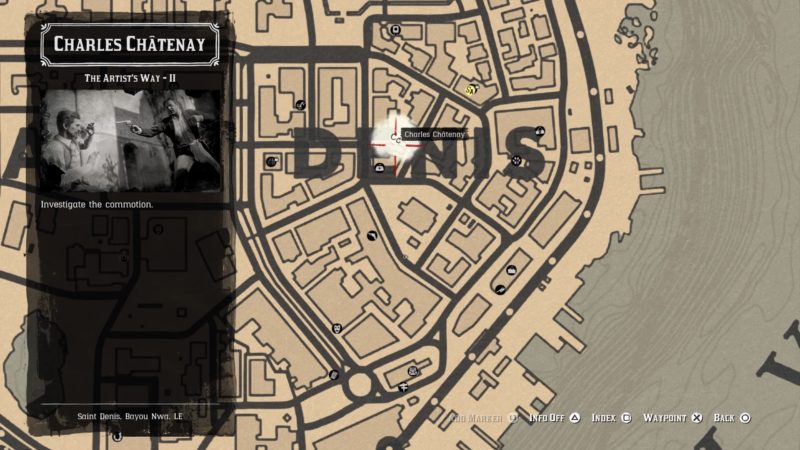 As you get close to the location, you can hear a commotion.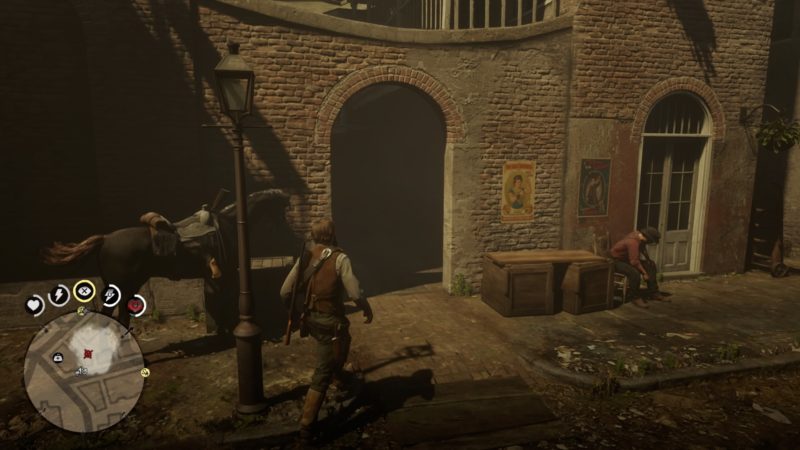 Investigate the area and you will see him in a fight against someone else. Threaten the guy and he will leave.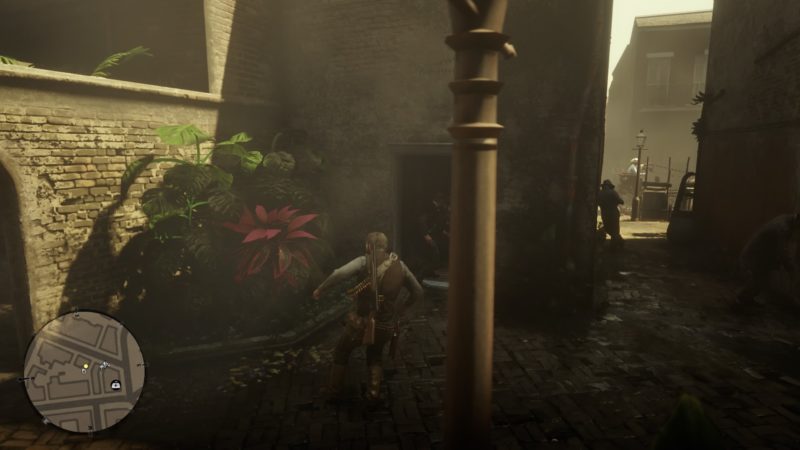 Charles will thank you for helping him and the mission ends here.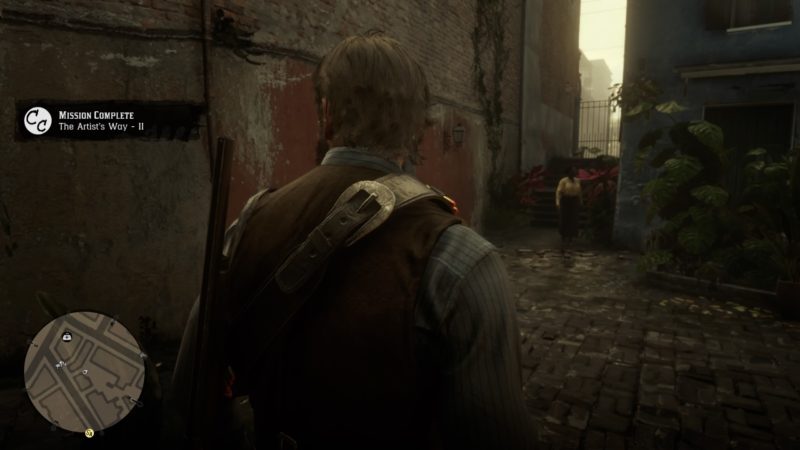 ---
The Artist's Way – Part 3
For the third part, Charles has invited you to his exhibition at a gallery in Saint Denis.
You can find his exact location in the map below.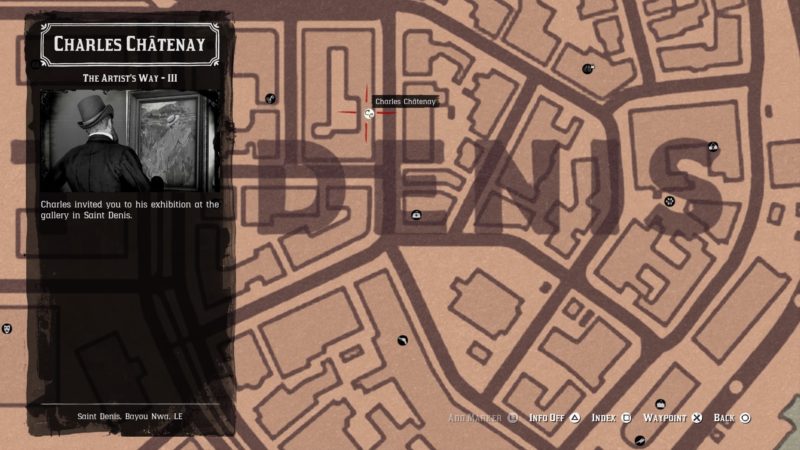 Enter this Galerie Laurent.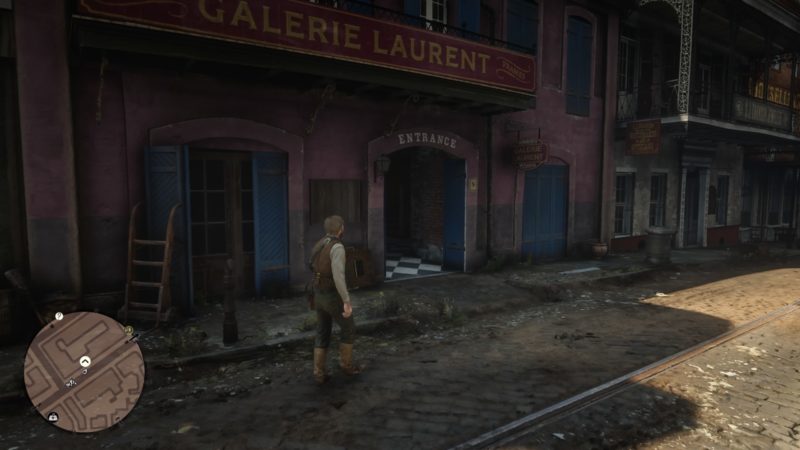 Walk up the stairs and go through the door to reach the gallery.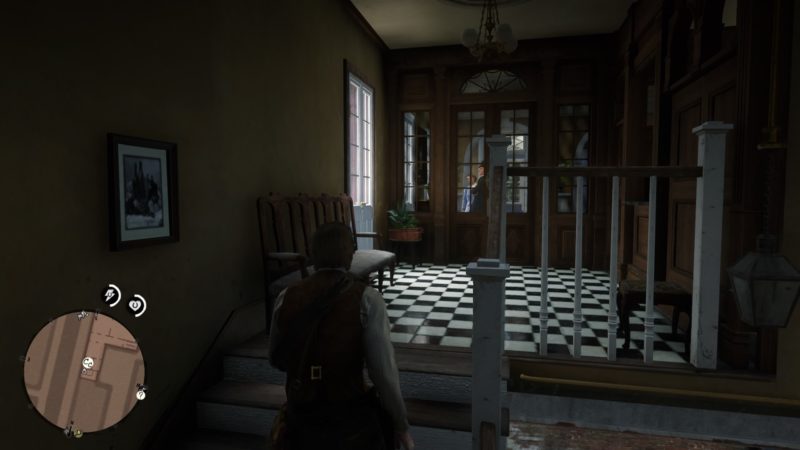 Look around the gallery and find Charles Chatenay.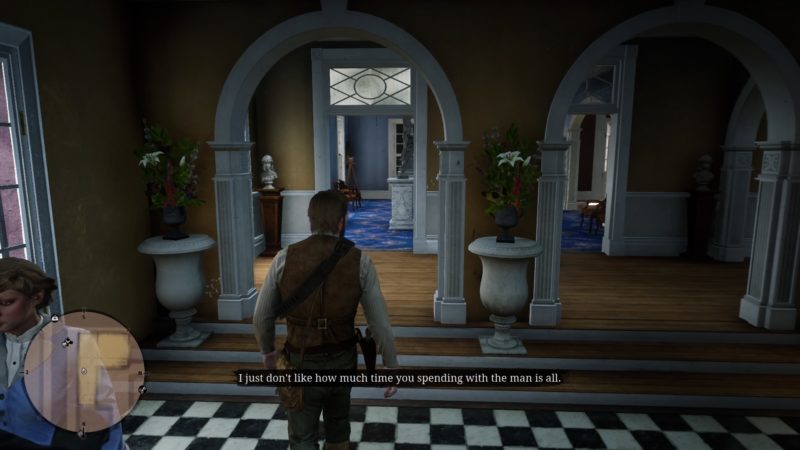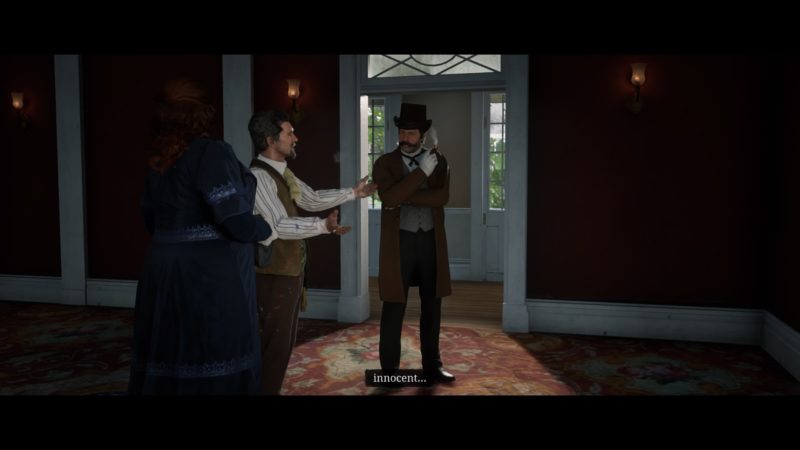 As usual, he will cause a dispute and this time it's from his exhibition. He apparently painted them using real women as subjects and it caused a fight as they are the men's wives.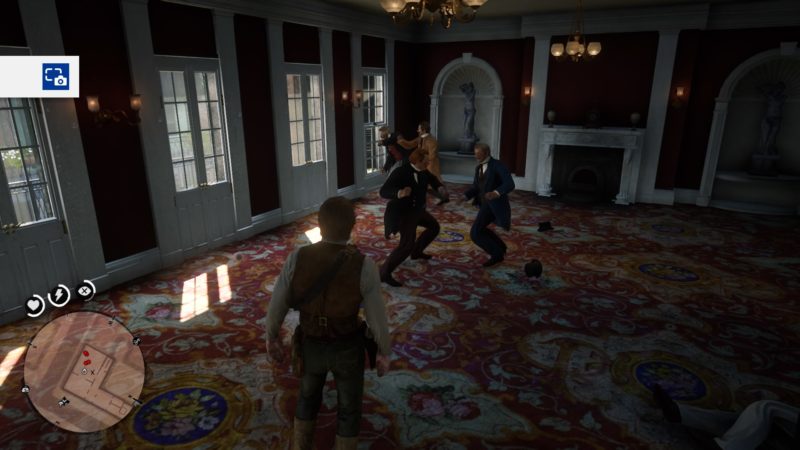 Join in the fight and knock everyone out.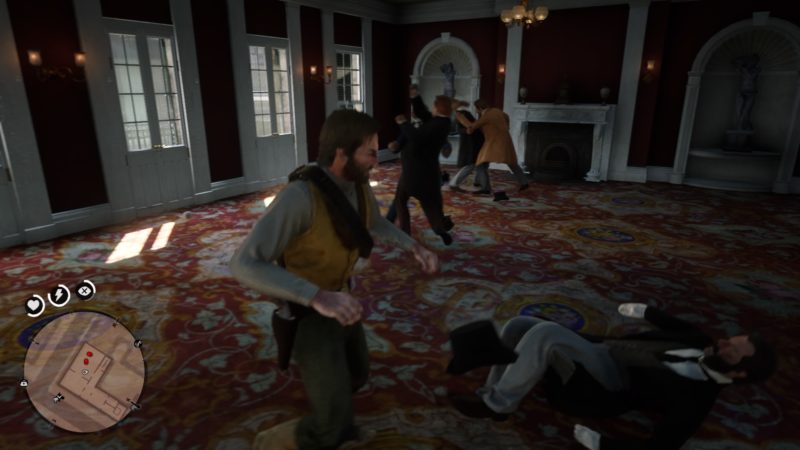 Once you're done, look for Charles and escort him out of the building.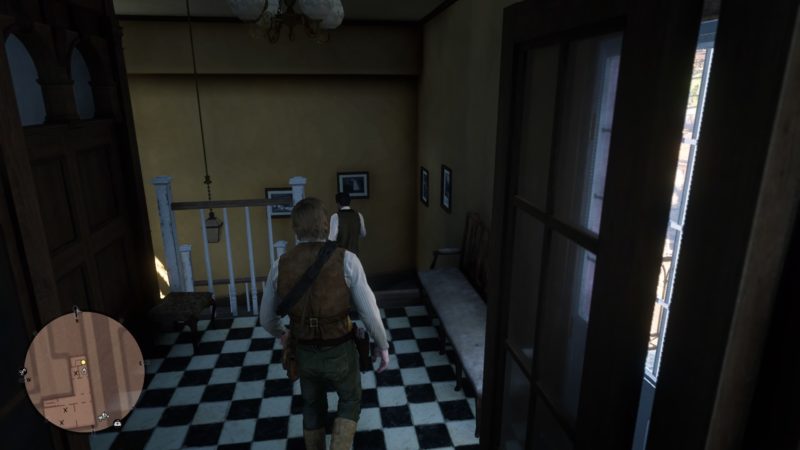 He will enter someone else's house and the mission ends here.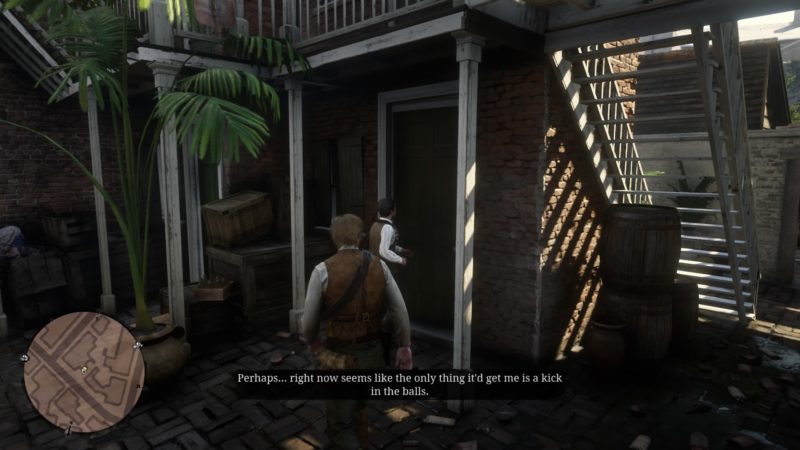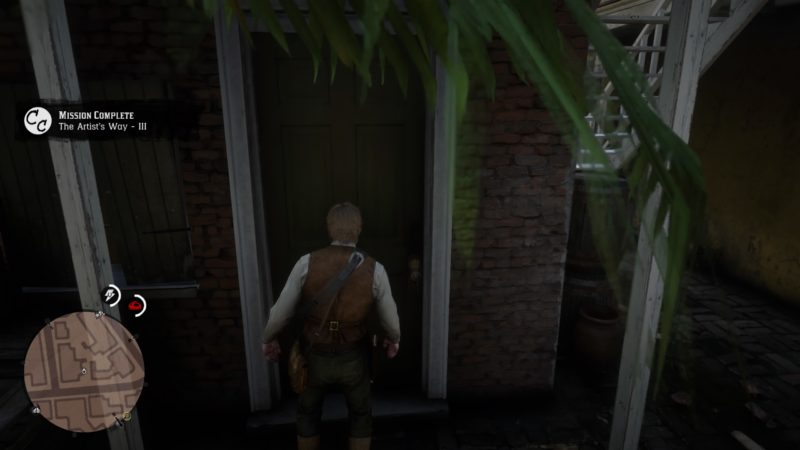 ---
The Artist's Way – Part 4
As for the last part, you need to help him out of Saint Denis by getting him to a ship.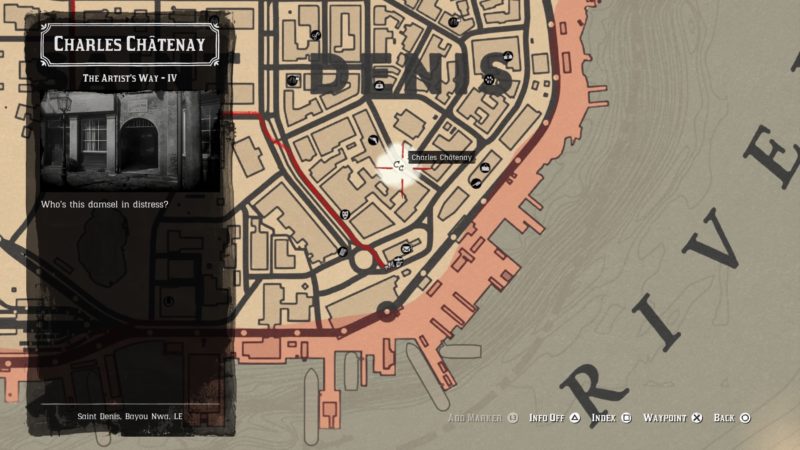 His exact location is in the map above.
This time, he's dressed up as a woman.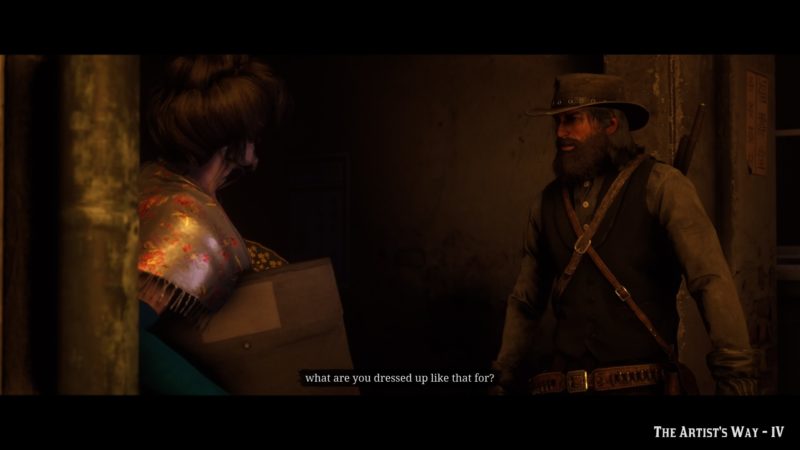 Just follow him all the way to the dock.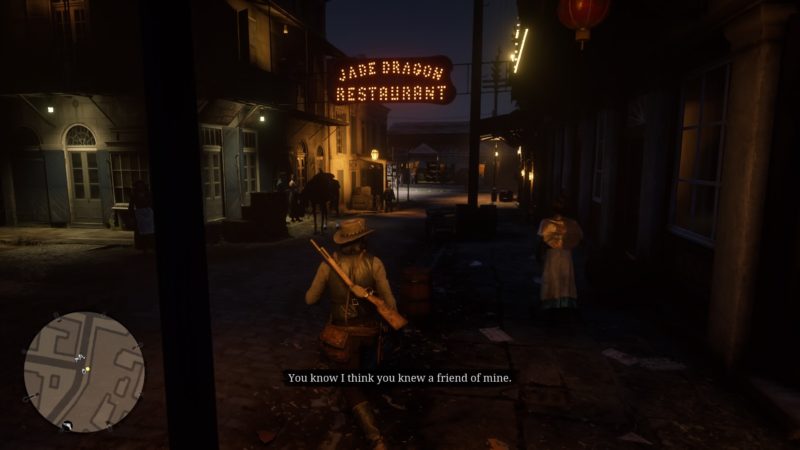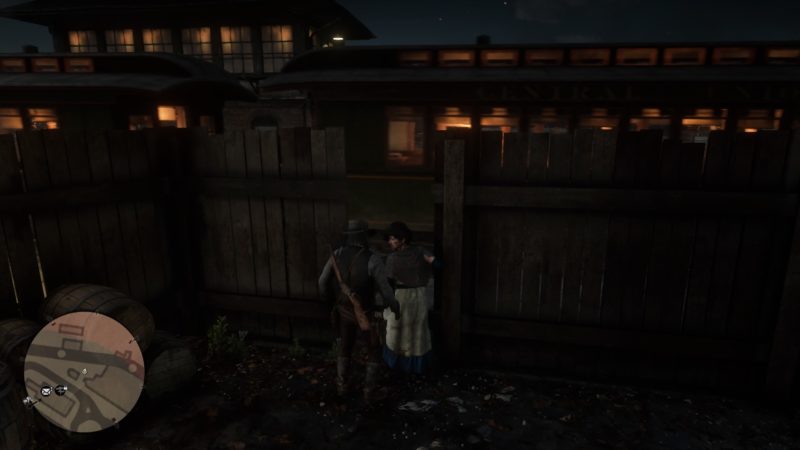 Try not to get noticed by others as he's caused a lot of trouble in town.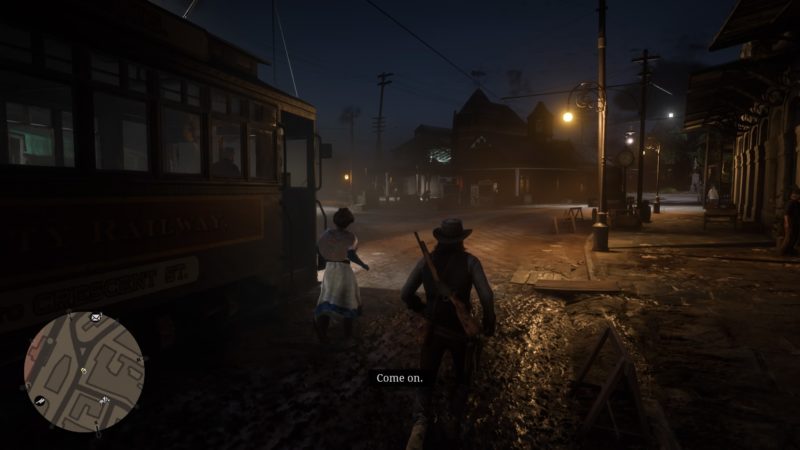 Get through the station to reach the dock.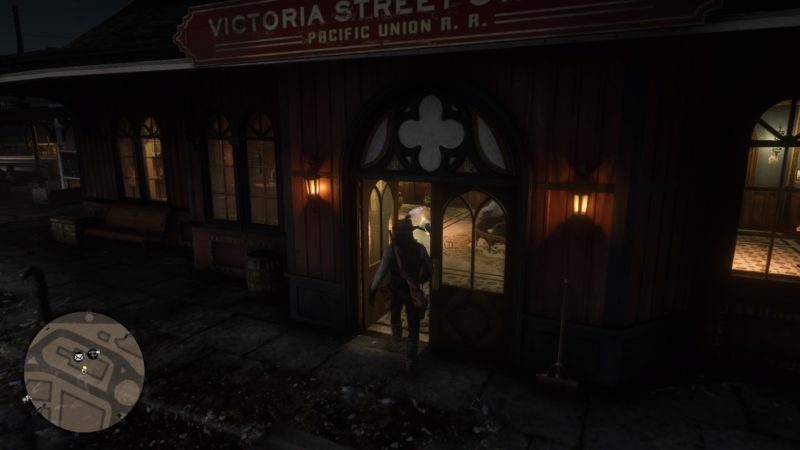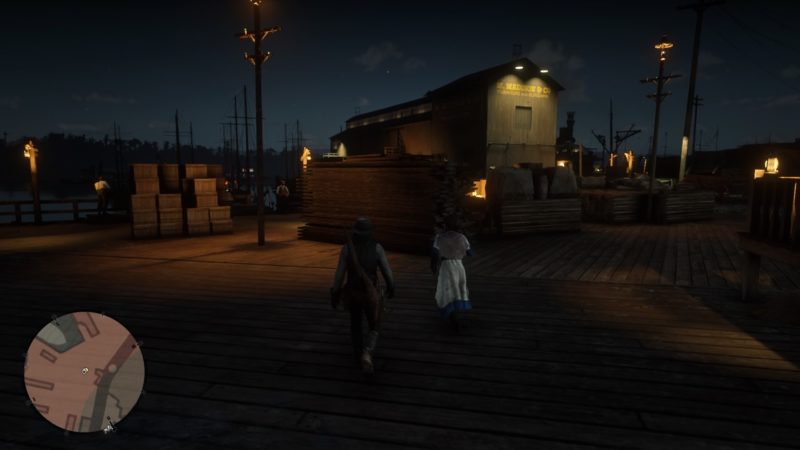 As you approach the ship, three men will come out looking for Charles. They will pick a fight with you since you're escorting him.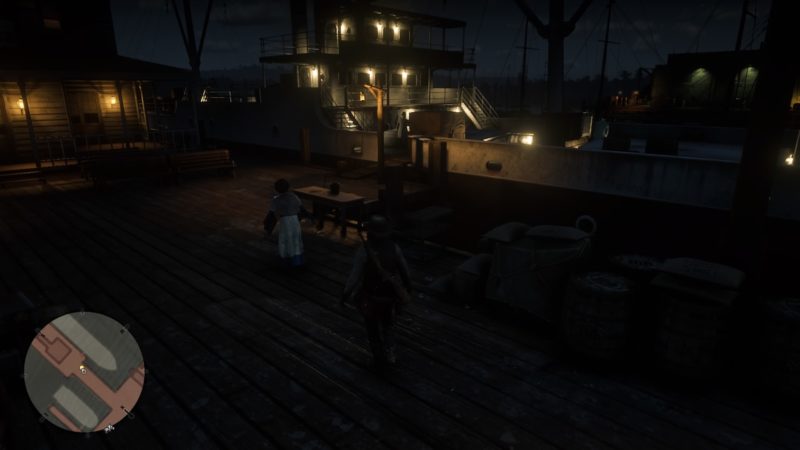 Fight and knock out all of them using your fists.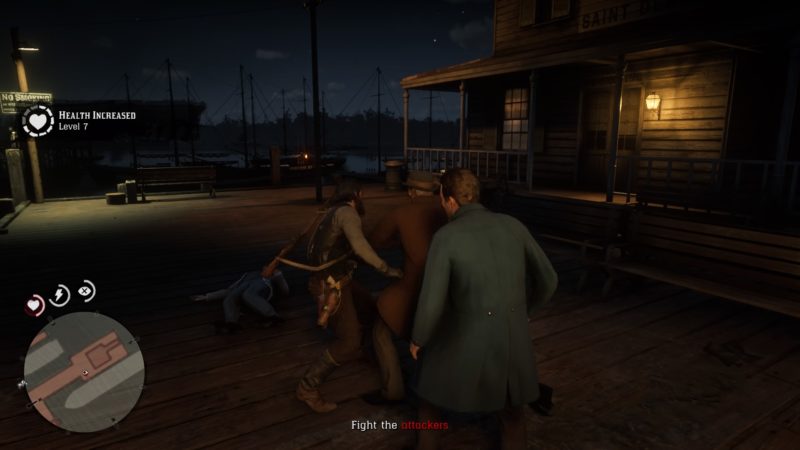 The mission ends after Charles leaves on a ship during the cutscene.
Get out of the place as a crime has been reported.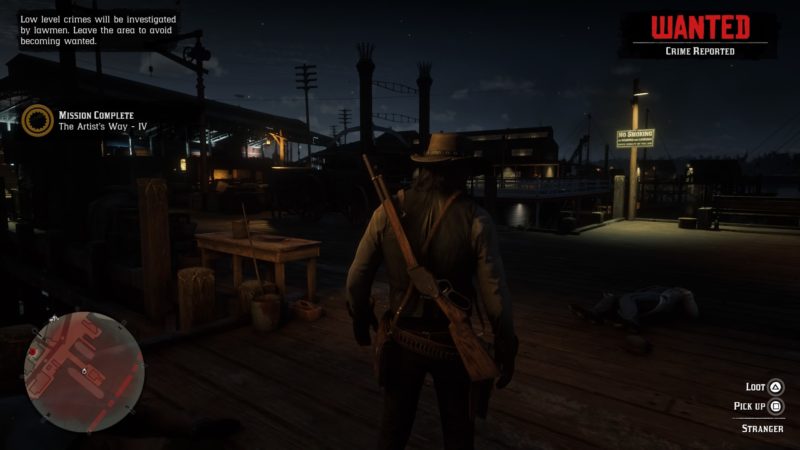 And that's it for The Artist's Way, unless of course there are other parts to it.
---
Related articles:
Red Dead Redemption 2: American Venom (Walkthrough)
RDR2: A New Future Imagined (Walkthrough)
Red Dead Redemption 2: Trying Again (Mission Walkthrough)
Red Dead Redemption 2: Uncle's Bad Day (Walkthrough)
RDR 2: Bounty Hunting – Elias Green
Red Dead Redemption 2: The Noblest Of Men, And A Woman