Red Dead Redemption 2 is so filled with details that you can even take a bath.
No, not one of those click and go types of bath. You can choose to be more thorough in this game.
Here's how to take a bath in Red Dead Redemption 2.
Go to a hotel
If you're in town, you can take a bath in the hotel. If you talk to the receptionist, you get the option of choosing a bath for 25 cents.
You can even rent a room for $1 if you want to. The room can be used for resting your character.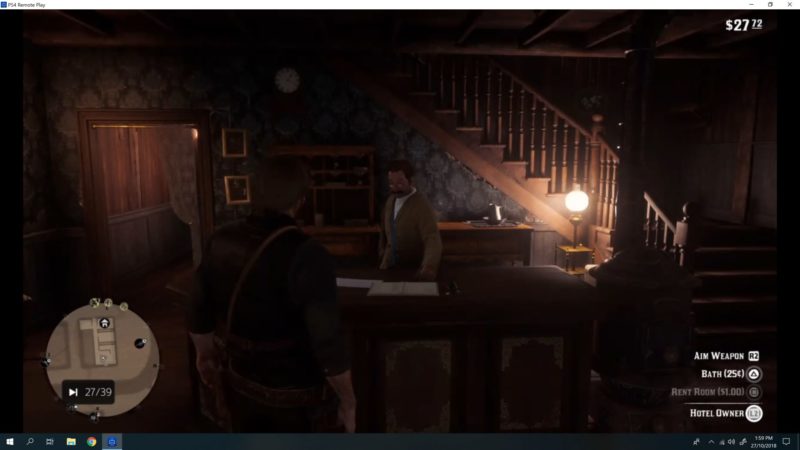 This screenshot above is from the first hotel you'll probably step in. It's in Chapter 2 where you've finally settled down in a nearby campsite and had your first bar fight in town (and ended up covered in mud).
Once you've paid for the bath, find the icon for the bath house. For this particular place, it's on the left side of the building.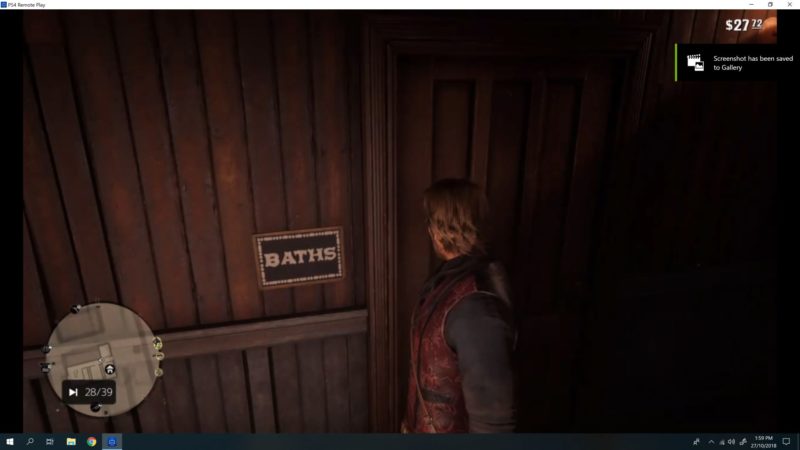 You should see the signage outside the place. Enter the place to start the process.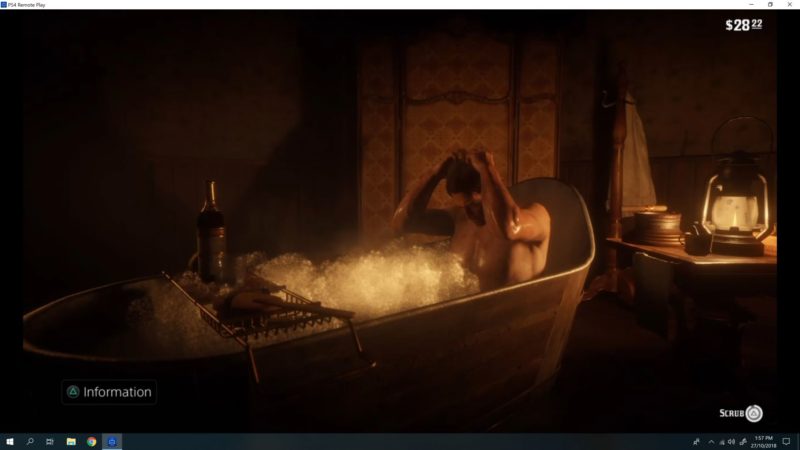 Take a bath
The interesting part of this feature is that you can choose to scrub your arms and so on, depending on which button you press.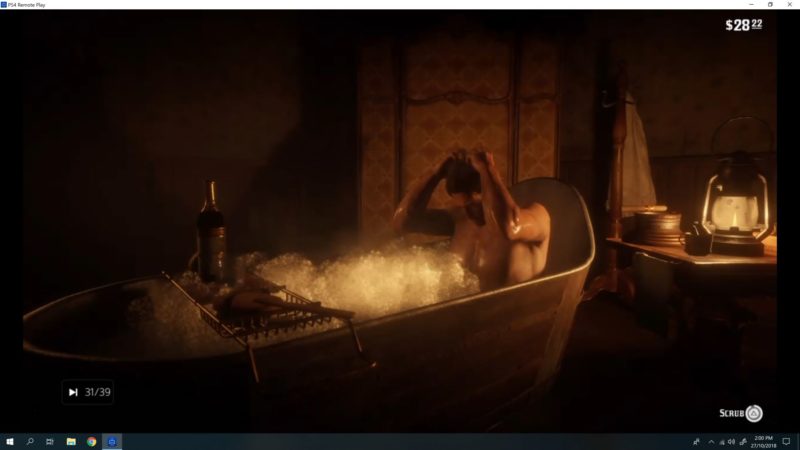 There's also a special feature that comes with the hotel's bath. You can request for the special treatment for an additional 50 cents where a lady will help you to scrub.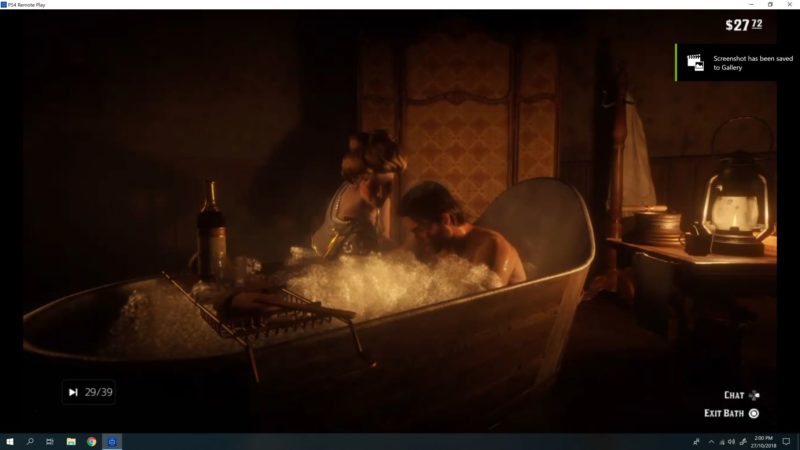 There's also a chat option during the process. And that's about it.
Hopefully this super brief guide has been helpful.
---
Related articles:
Red Dead Redemption 2: Good, Honest, Snake Oil (Walkthrough)
RDR 2: Exit Pursued By A Bruised Ego
Red Dead Redemption 2: Paying A Social Call
Red Dead Redemption 2: Can You Speed Up Looting?
Games Like Red Dead Redemption 2 – Top Ten Alternatives