Sodom? Back To Gomorrah is a mission given by Bill Williamson in Red Dead Redemption 2.
Your role is to follow them for a bank robbery in the town of Valentine.
Here's a walkthrough of Sodom? Back To Gomorrah in RDR 2.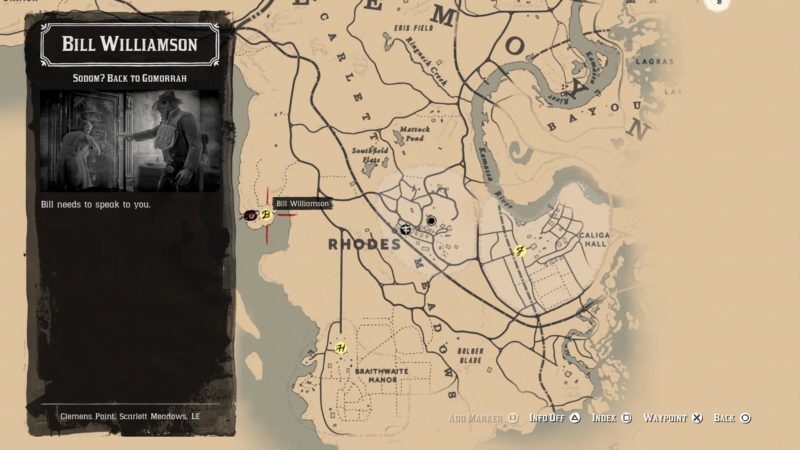 To start the mission, talk to Bill who's in the camp. He will then tell you about a potential bank robbery in Valentine.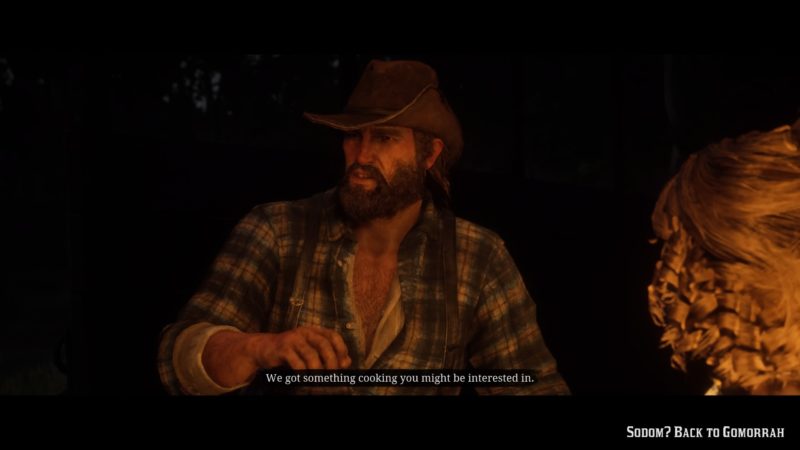 Follow Bill to the bank
Follow Bill and the rest of them on your horse.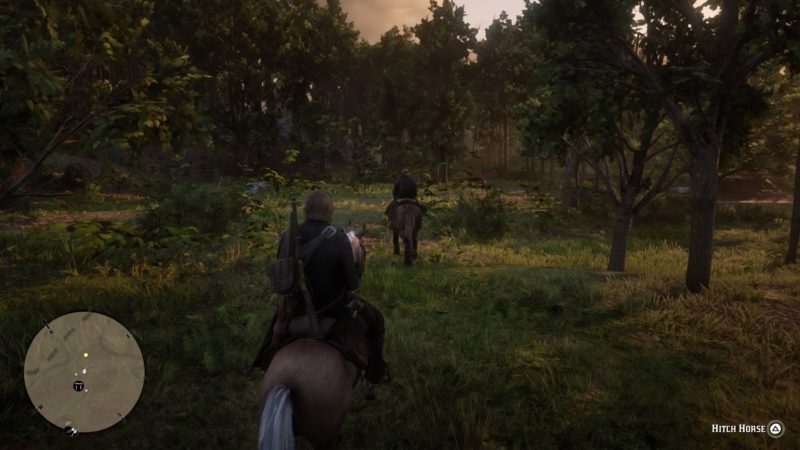 The exact location of Valentine town is shown in the map below.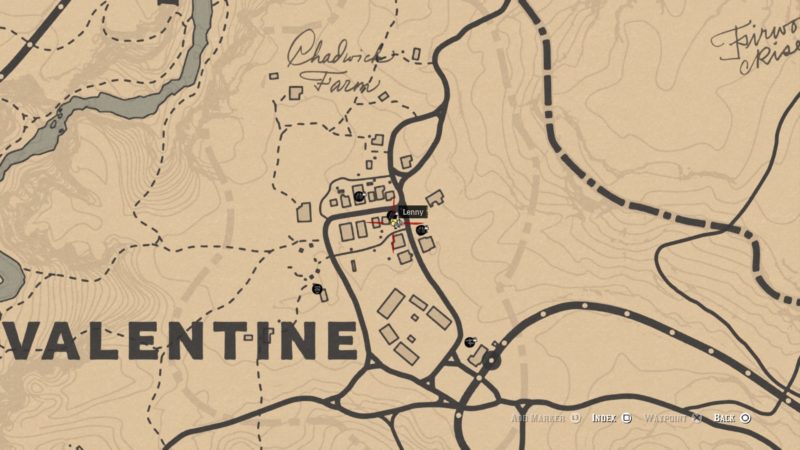 It's a pretty long journey from Clemens point to Valentine, so do sit back and relax. You can use the cinematic view if you wish to slack.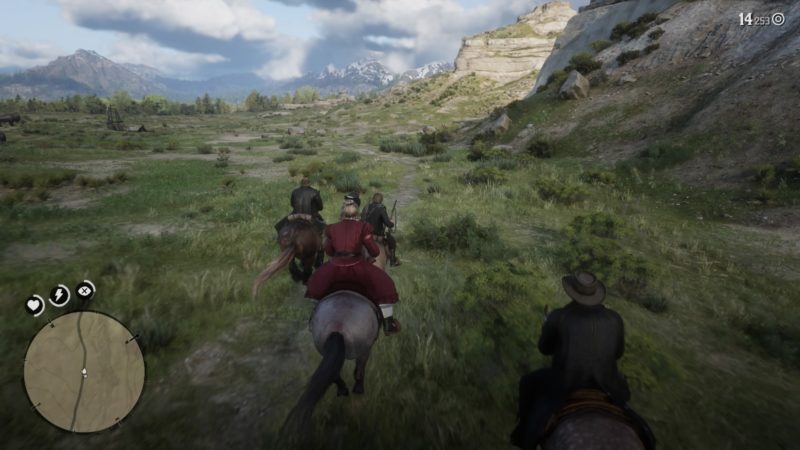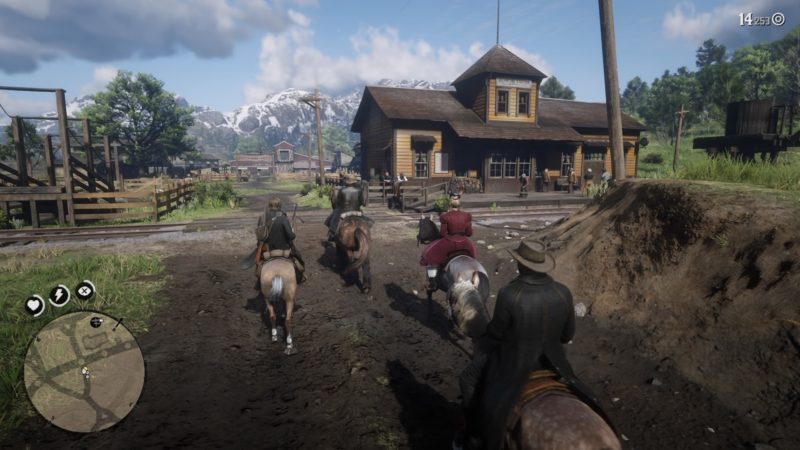 Once you've reached, hitch your horse at the start of the street and walk to the bank.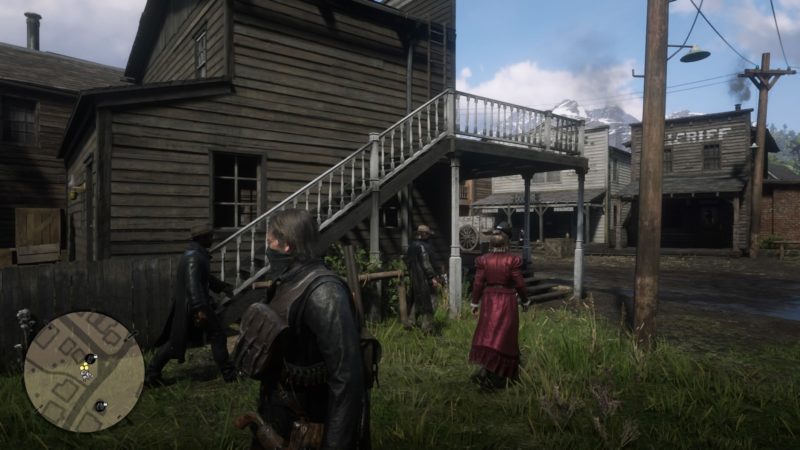 You get to choose whether Karen should act like a harlot or a lost girl as she fools the bank tellers.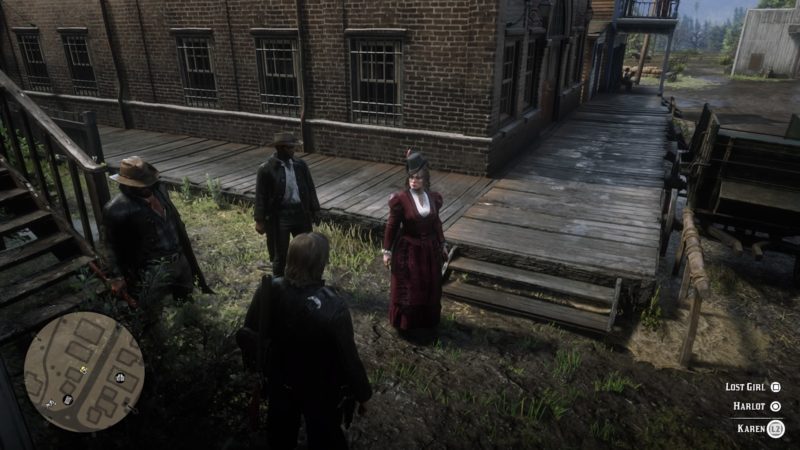 Wait for her to be done with her role and enter the bank once you hear the cue.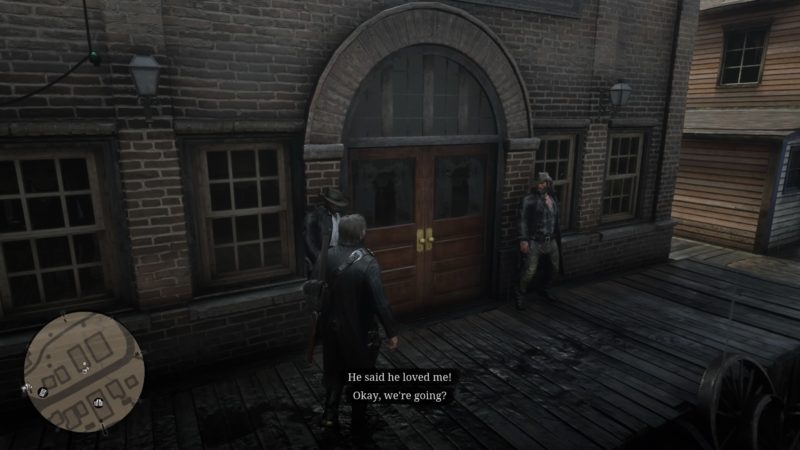 Rob the bank
Once you're in, intimidate them and go through the teller's door.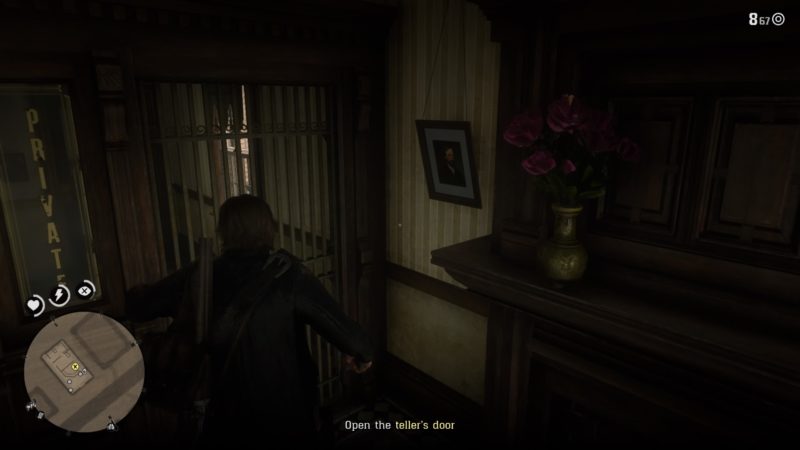 Force the bank teller to open the vault. You can beat him to hurry it up.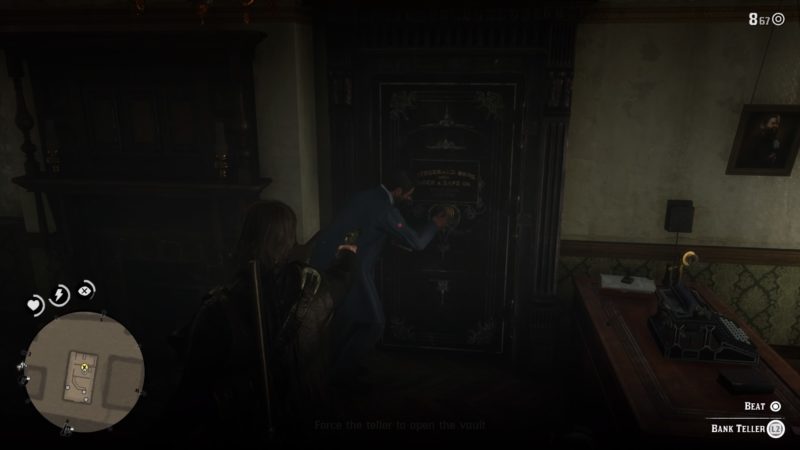 He will take quite awhile before finally opening the vault.
Once you're in, you will see a few safes for you to steal from.
At this point, you have to choose whether you want to crack open the safes or use explosives. I'm not sure what would have happened if I chose explosives.
I chose to crack it slowly and quietly. You need to rotate clockwise, counter-clockwise and then clockwise slowly. Each safe requires three numbers, so it takes quite some time to get the loot.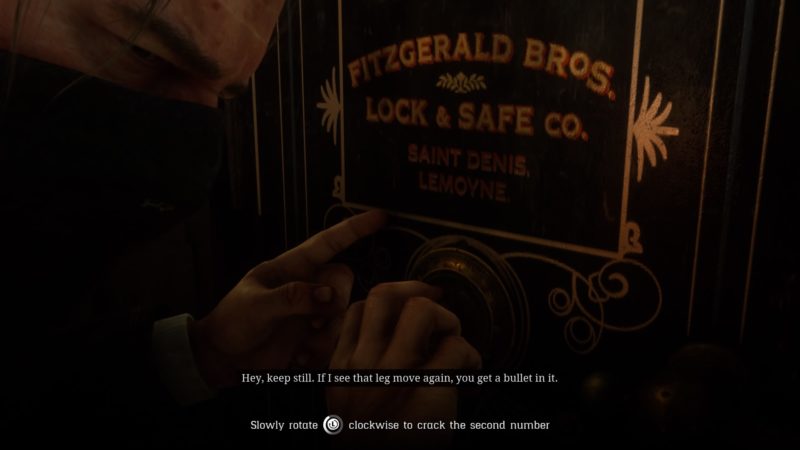 You should be getting maybe $3,500 to $5,000 per safe and there are about 5 – 6 safes.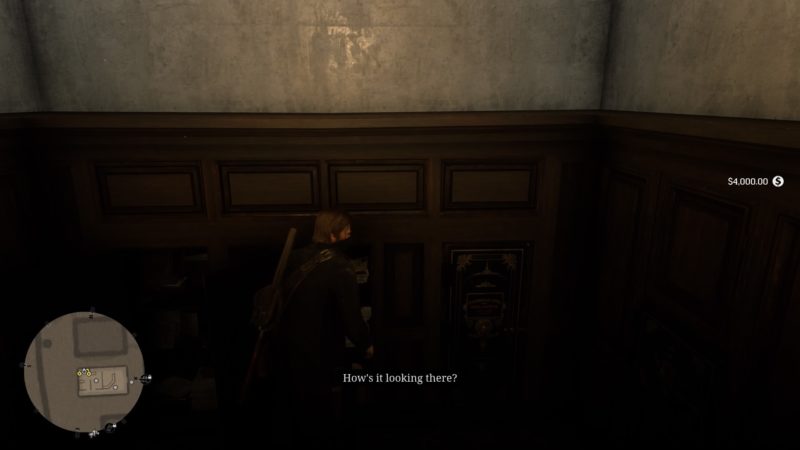 Once you're done, head out the bank quietly with the rest of your gang.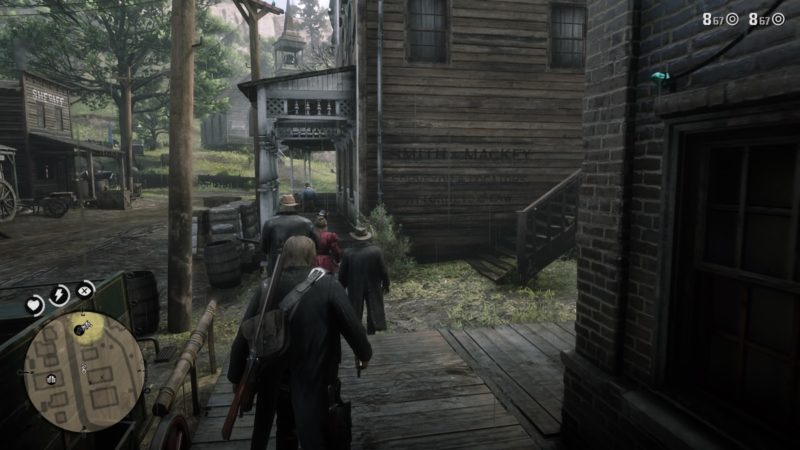 Get to the horse and as you're reaching the horse, people will know that the bank has been robbed.
Escape quickly on your horse as lawmen will come chasing after you. Kill anyone who gets in your way.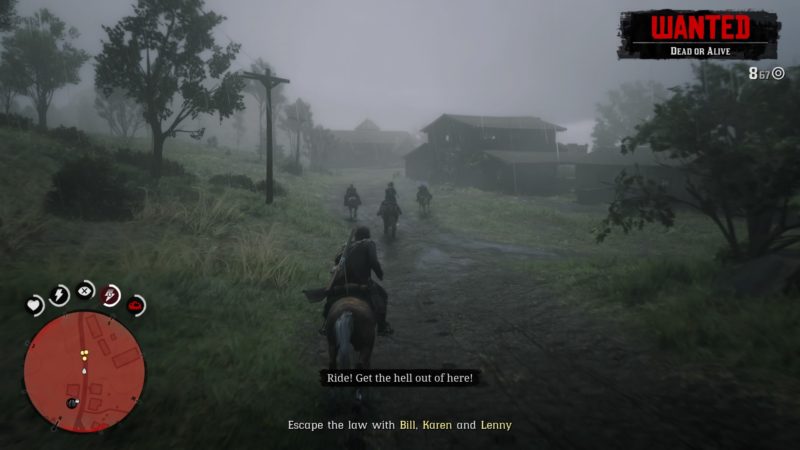 Once you've escaped the law, Arthur will decide to collect debts from Edith Downes, as her husband had died.
Find Edith Downes (debtor)
Her exact location is shown in the map below at Downes Ranch.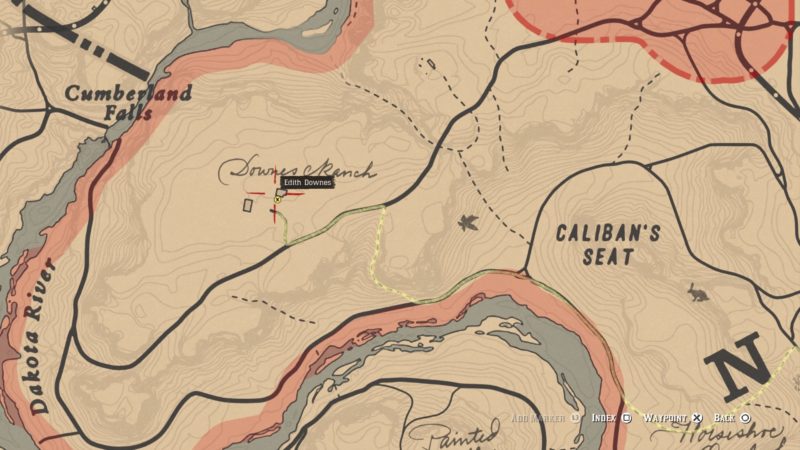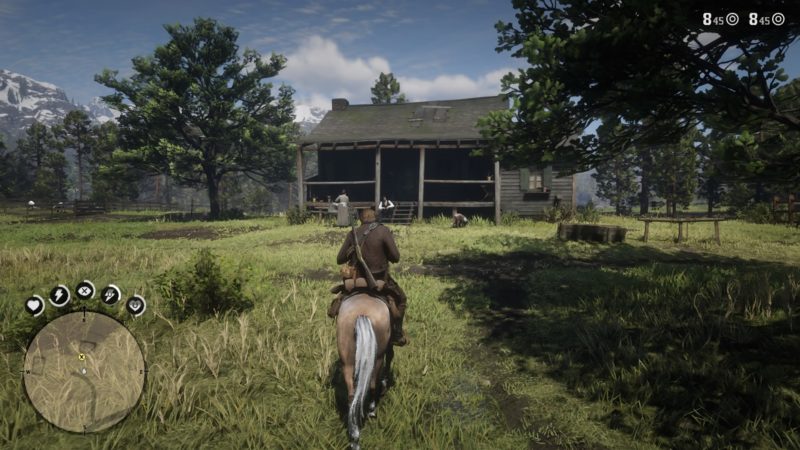 Talk to her and claim for the debt. And that's it. The mission ends when you get back to camp.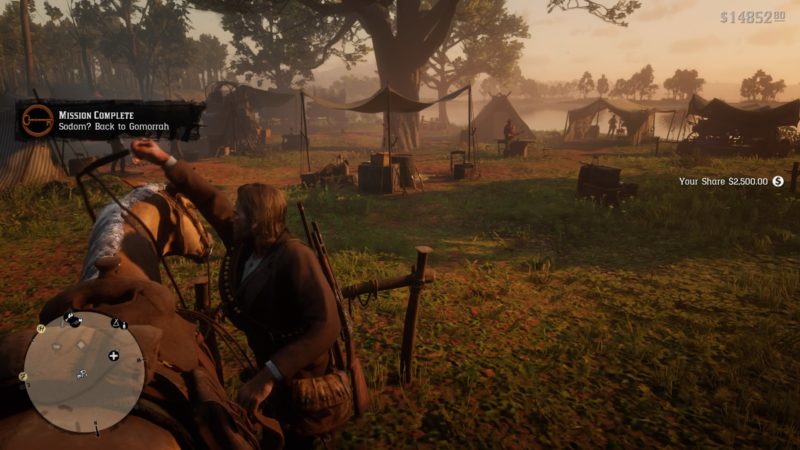 Checklist for objectives:
Headshot 5 mounted lawmen during the horseback escape
Get to Downes Ranch within 1 minute 55 seconds
Complete with at least 70% accuracy
Complete the mission without taking any health items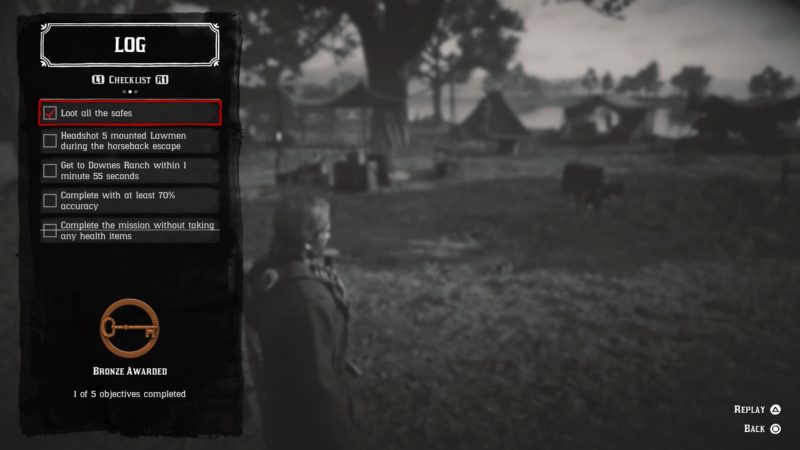 ---
Related articles:
RDR2: The Fine Joys Of Tobacco (Walkthrough)
Red Dead Redemption 2: Horse Flesh For Dinner
RDR 2: Advertising, The New American Art (Walkthrough)
Red Dead Redemption 2: An Honest Mistake
RDR 2: Preaching Forgiveness As He Went
Red Dead Redemption 2: Who Is Not Without Sin