Paying A Social Call is one of the earliest missions that you will encounter in Red Dead Redemption 2.
This mission is activated when you talk to one of O'Driscoll's boys whom you guys have tied to a tree.
Here's a short walkthrough of Paying A Social Call in RDR 2.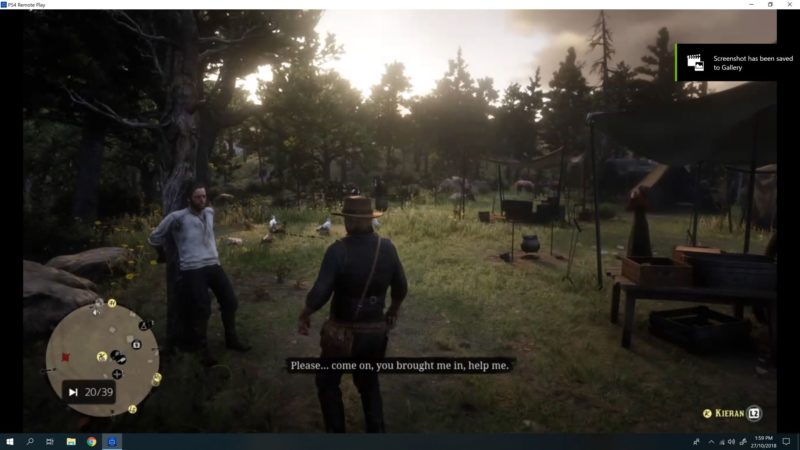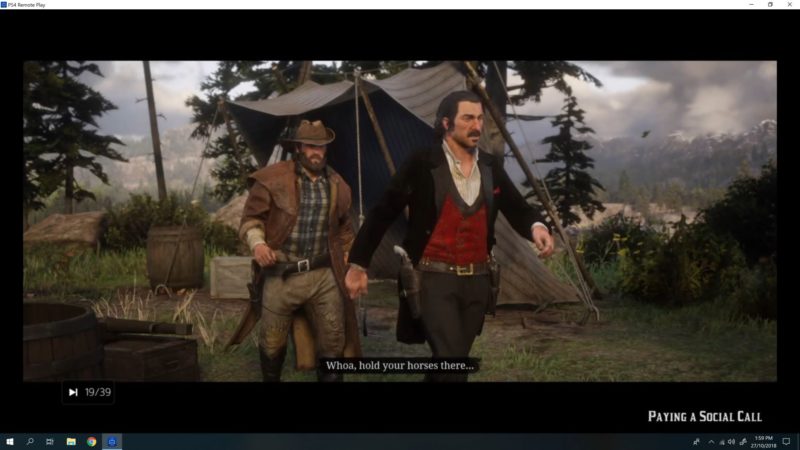 After a very interesting cutscene, the mission starts. Your task is to look for O'Driscoll's base camp and get rid of him.
Find O'Driscoll's camp
Just follow Bill there.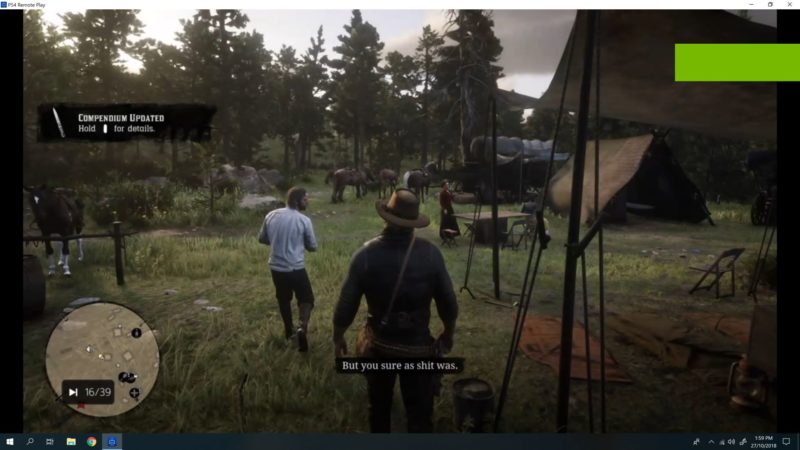 As usual, it will be a long journey riding your horse and just immersing in the breathtaking view of the game.
It will take awhile before reaching, so you can just activate the cinematic view if you're feeling lazy.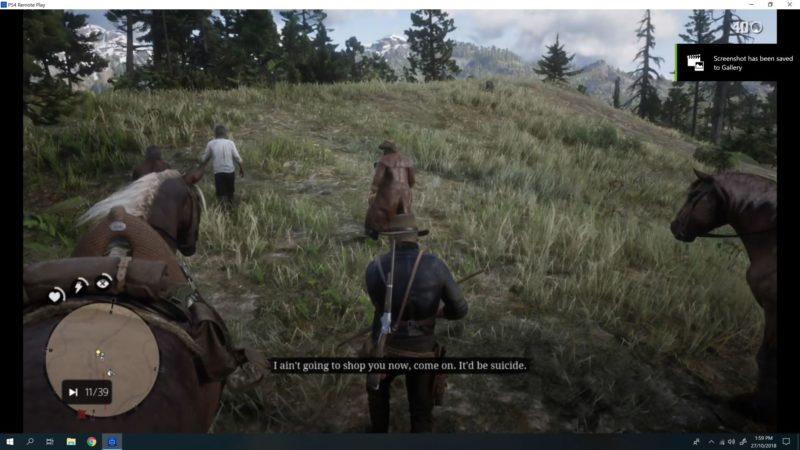 Once you've reached the hill right behind the camp site, leave your horse there. Remember to take some of the guns from the horse's saddle, including your bow and throwing knives.
It's better to go stealth in the beginning so as not to alarm the others. Not that it makes that much of a difference though.
Kill O'Driscoll's men
Slowly stealth kill them using your bow or throwing knives.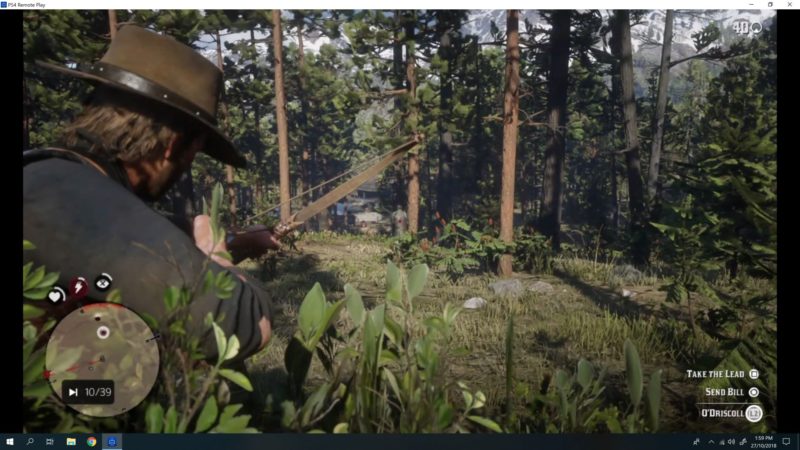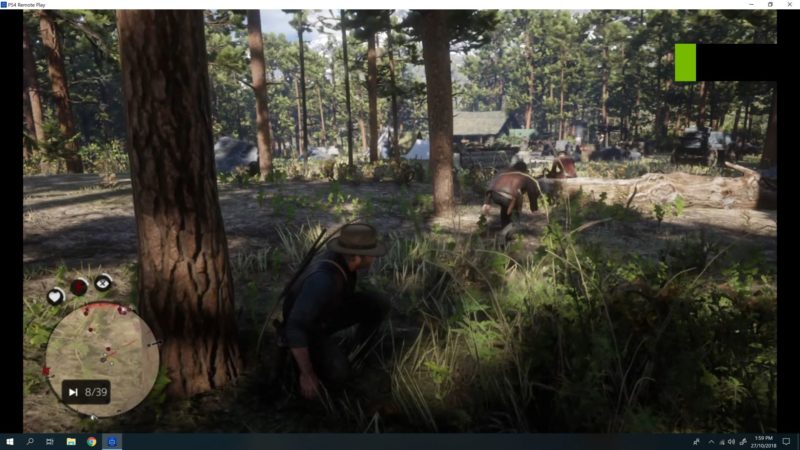 After a few kills, you guys can start an all-out battle with the enemies. You can use dead eye to slow down time and get a better shot.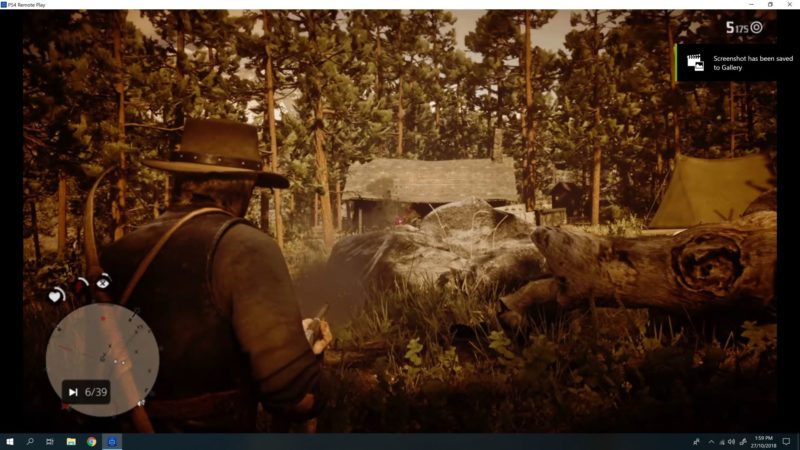 Once the fight starts, more men will appear. Get rid of them all until they start running away.
Search the cabin
After you're done with them, search the cabin marked as the yellow area on your radar.
Go to the front door and a short cutscene will appear.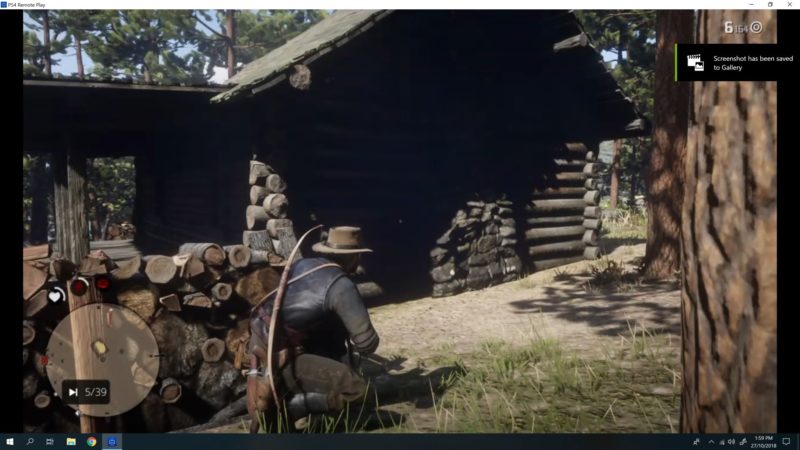 After the cutscene, search for items in the cabin. Take anything you want to.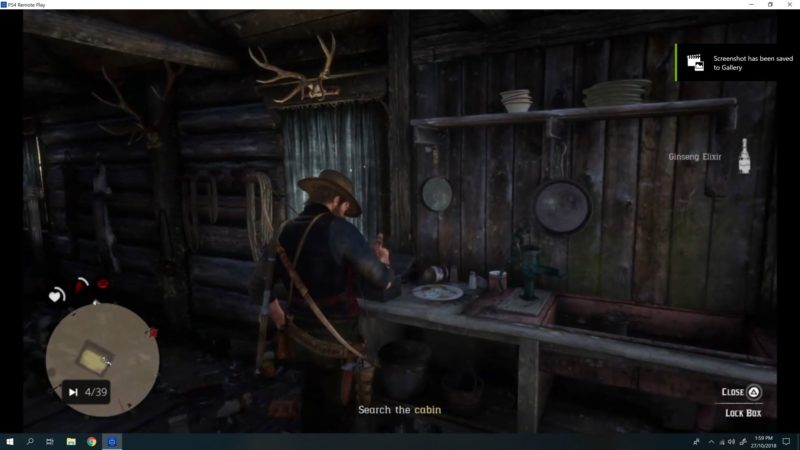 There's also a double-barrel shotgun at the chimney. After taking the shotgun, you will be able to grab the cash in the chimney.
It should give you over $100 and your gang about $300.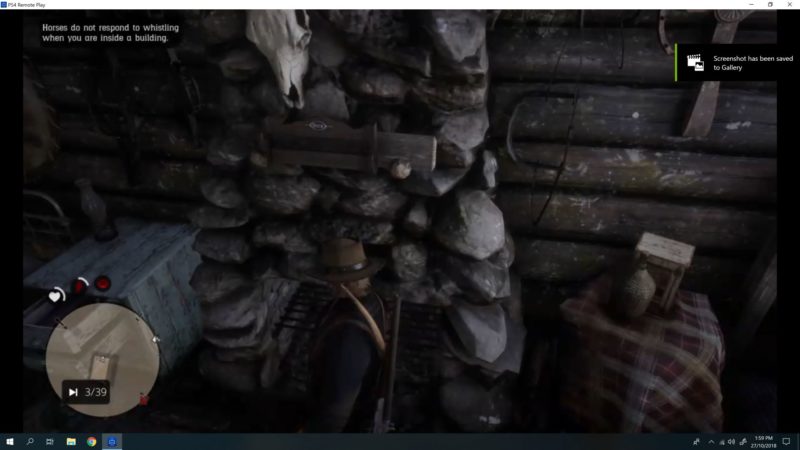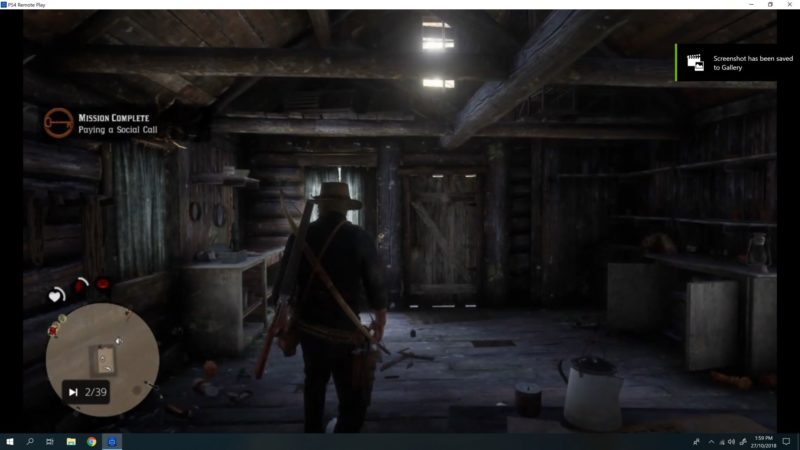 And that's it. The mission completes here. If you wish to get gold for the mission, you need to fulfill all of the items in the checklist:
Silently kill 4 O'Driscolls
Complete with at least 80% accuracy
Complete the mission without using health items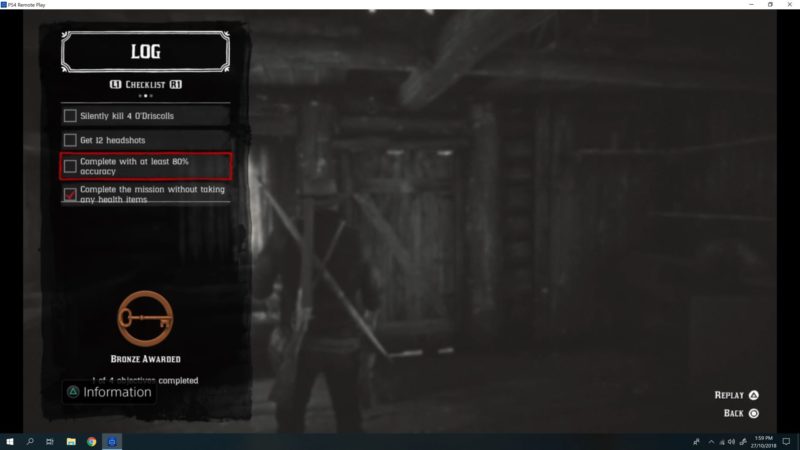 Hopefully you'll find this walkthrough helpful.
---
Related articles:
Red Dead Redemption 2: How To Pay Off Your Bounty
Money Lending And Other Sins (RDR 2)
Red Dead Redemption 2: Good, Honest, Snake Oil
Exit Pursued By A Bruised Ego (Red Dead Redemption 2)
Red Dead Redemption 2: How To Take A Bath