Oh, Brother is a small side mission in Red Dead Redemption 2 that only takes a little of your time.
Your role is to shoot the bottles on two brothers' heads. Here's a short walkthrough of Oh, Brother in RDR 2.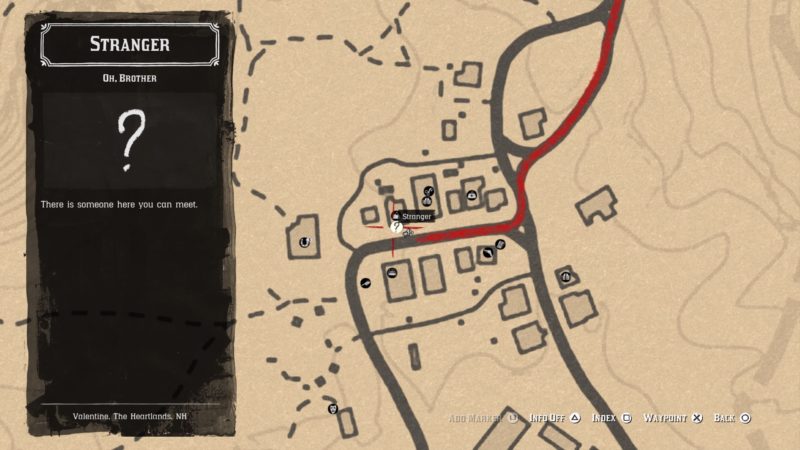 To start the mission, go to the town of Valentine and you should see a 'stranger' symbol there. The exact location is shown in the map above.
There will be two guys quarreling about some issue. Talk to the stranger.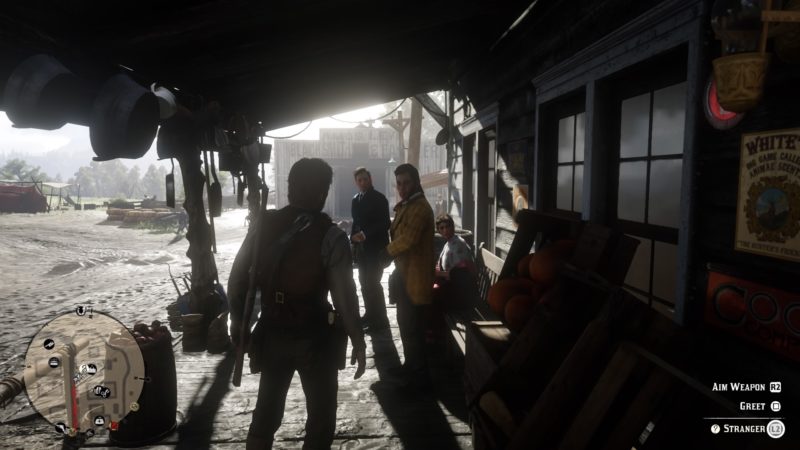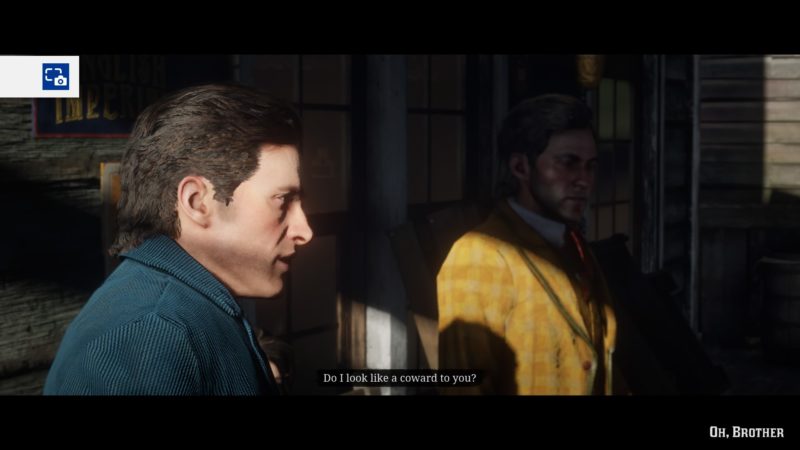 Shoot the bottles on their heads
These two will then compete to see who has more bravery. They will each have a bottle on their head.
Shoot both of the bottles. I'm not sure what would have happened if you had shot the guy instead.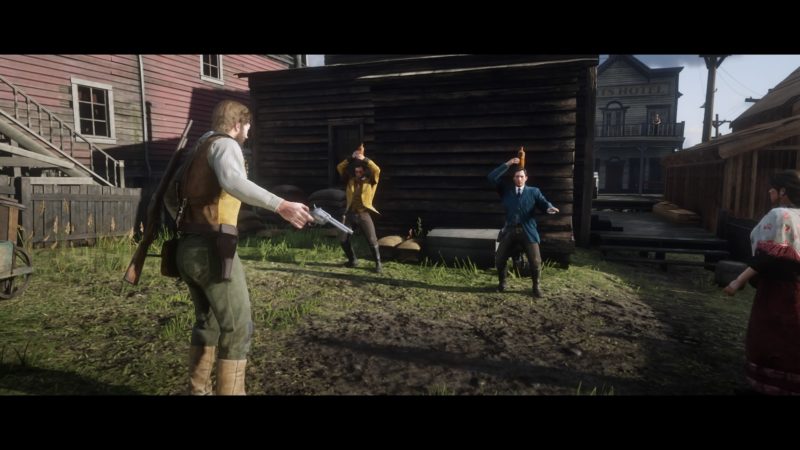 There will be three rounds of shooting and the bottle size will get smaller. You can use dead eye to be safe.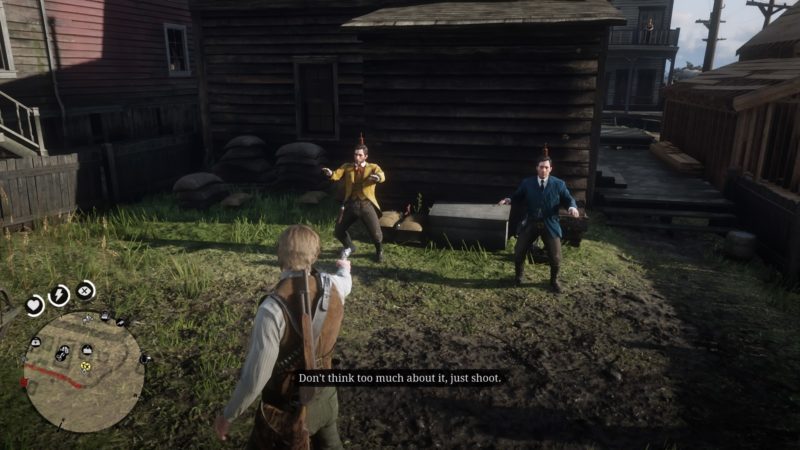 On the last round, they'll be standing on one foot.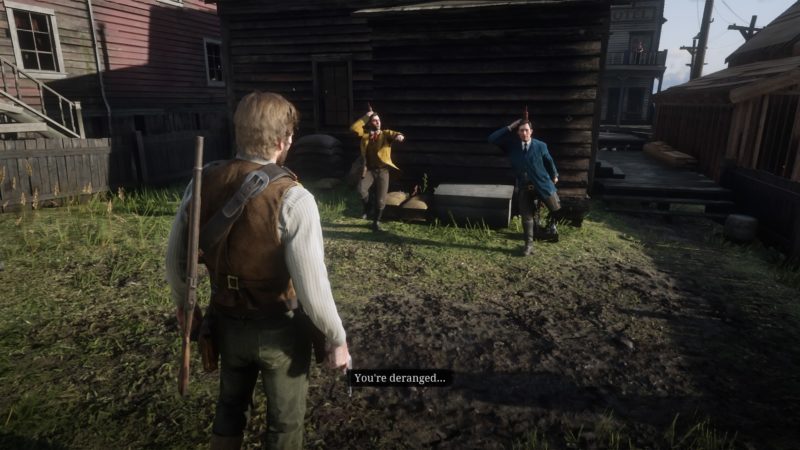 After you're done with all three rounds and the cutscene, the mission is complete. You should get some money for your troubles.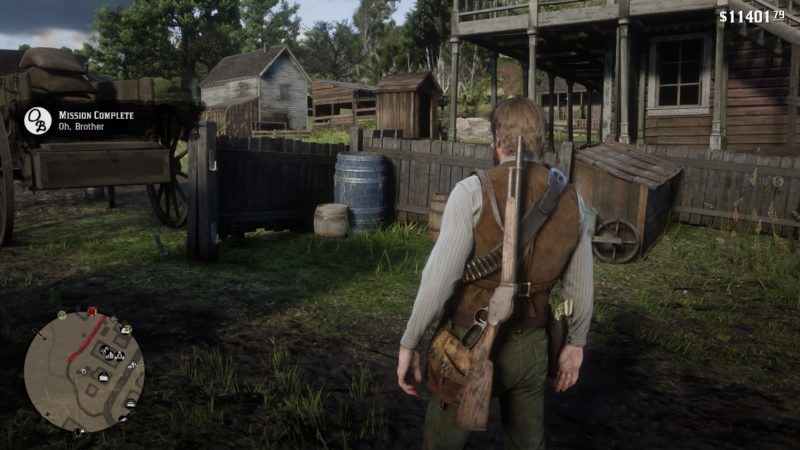 ---
Oh, Brother – Part 2
To start the second part of the mission, go back to Valentine after awhile and you will see them on the map.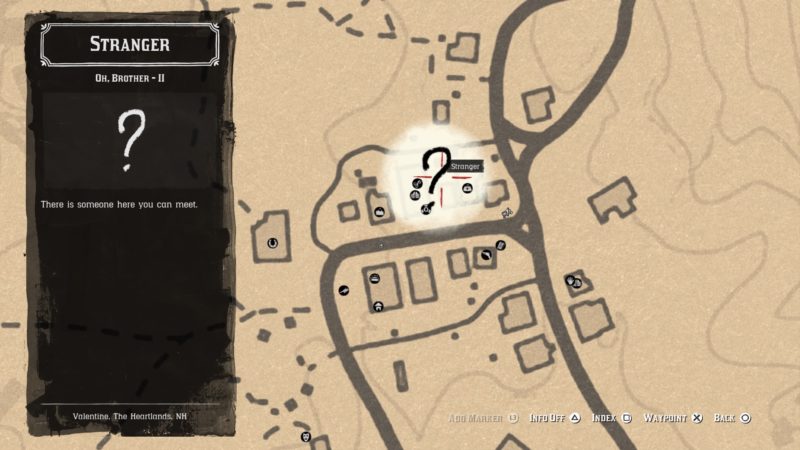 Once again, they're arguing. Just go to the stranger symbol on the map and talk to them to start the mission. They are behind the building.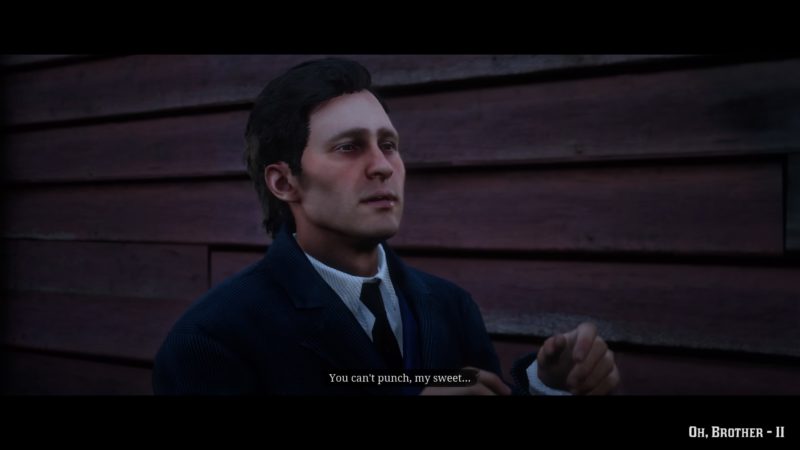 Your mission is to punch the two of them, starting from Acrisius.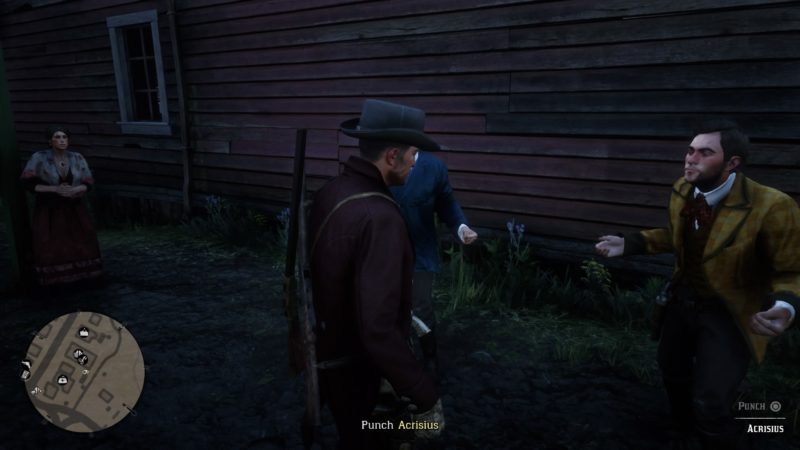 After punching him, hit Proetus.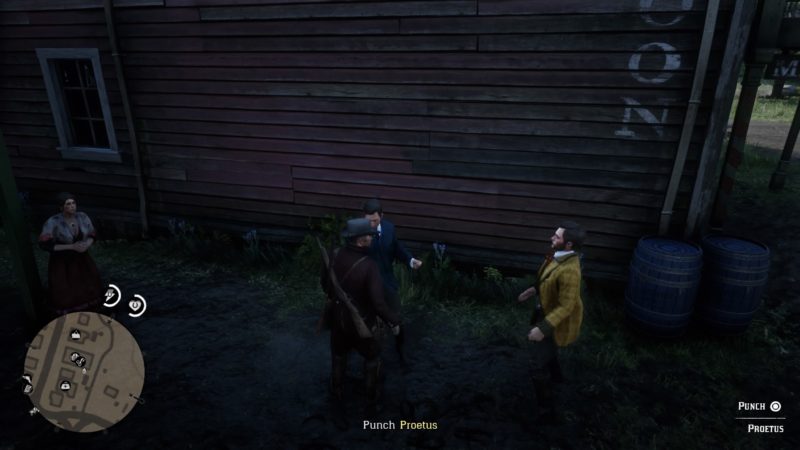 There'll be two more rounds after this. The last round involves kicking their privates.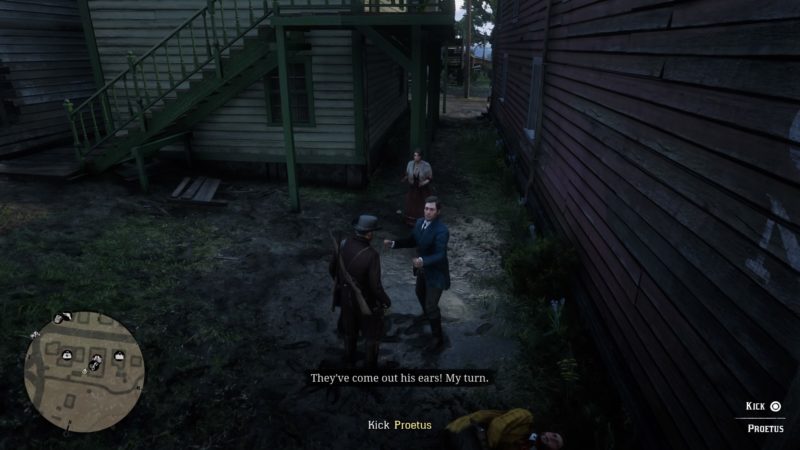 Kick both of them in the nuts and your mission is complete.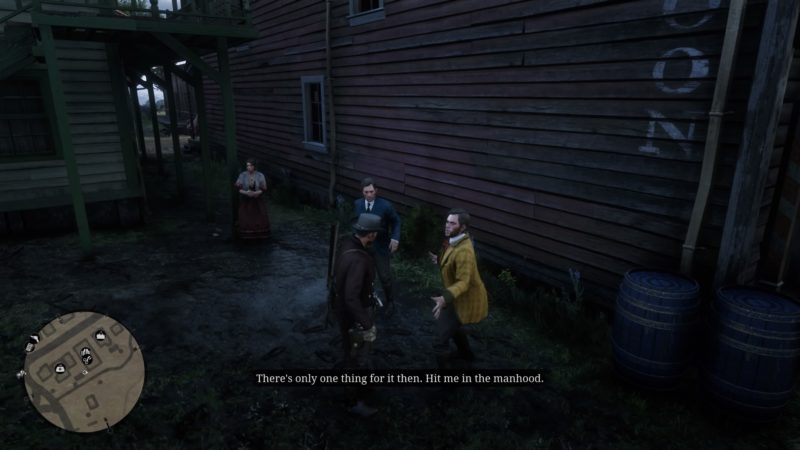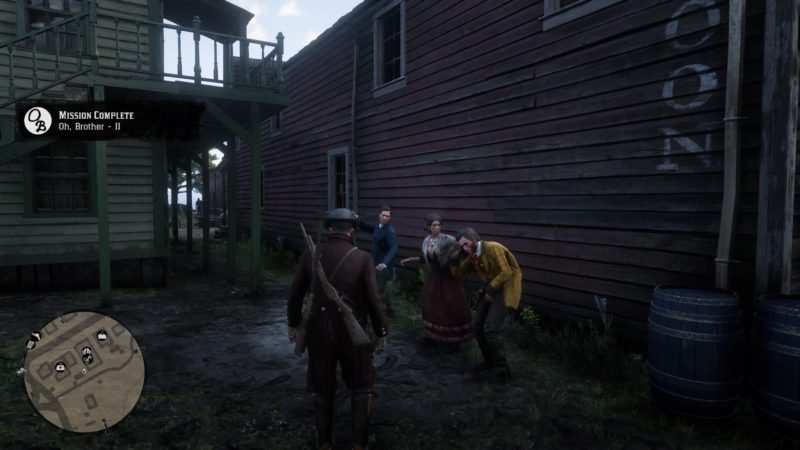 ---
Related articles:
Red Dead Redemption 2: Archeology For Beginners (Walkthrough)
RDR2: Favored Sons (Mission Walkthrough)
Red Dead Redemption 2: A Bright Bouncing Boy (Part Two)
Red Dead Redemption 2 Gunslinger Mission: Flaco Hernandez
Urban Pleasures (Walkthrough) – Red Dead Redemption 2
Red Dead Redemption 2: The Ties That Bind Us (Walkthrough)
Red Dead Redemption 2: Do Not Seek Absolution (Walkthrough)