Mark Johnson is one of the bounties you can hunt in Red Dead Redemption 2.
His bounty poster is located at the train station in Rhodes. Just look at the poster to begin the mission.
Here's a walkthrough on the bounty hunting of Mark Johnson in RDR 2.
It's a pretty brief one.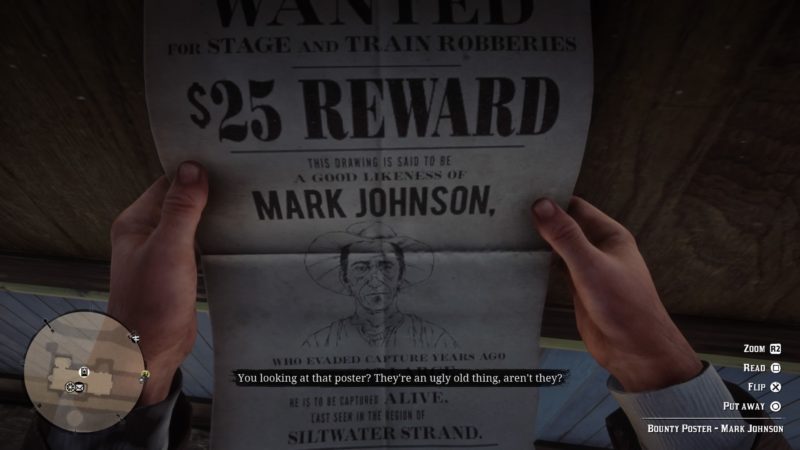 To start the hunting, go to the Rhodes' train station. The poster is on the wall.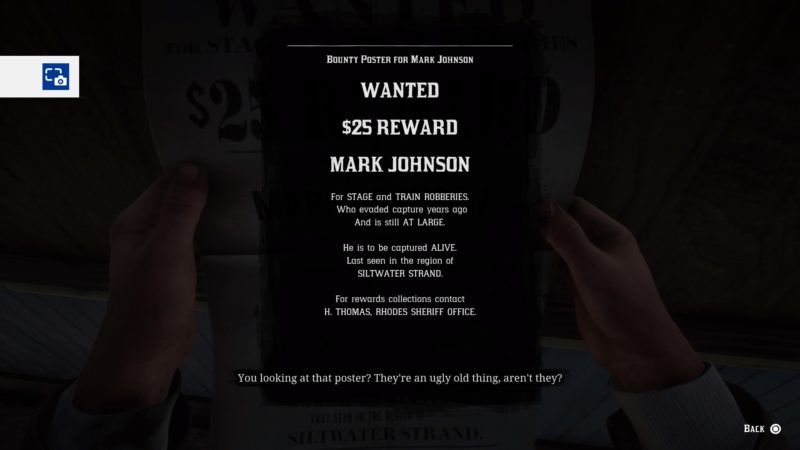 You will get $25 for bringing him in. It seems like the Rhodes' lawmen has forgotten that you wiped out the Grays back then.
Find Mark Johnson
Go to the location shown in the map below.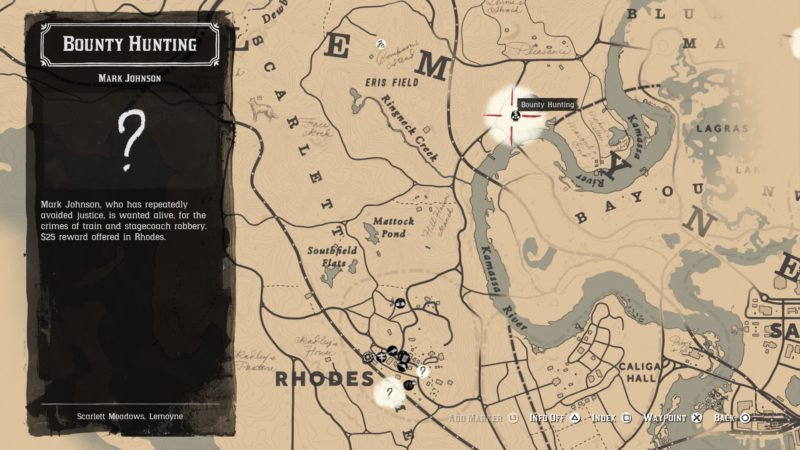 You will reach this misty place.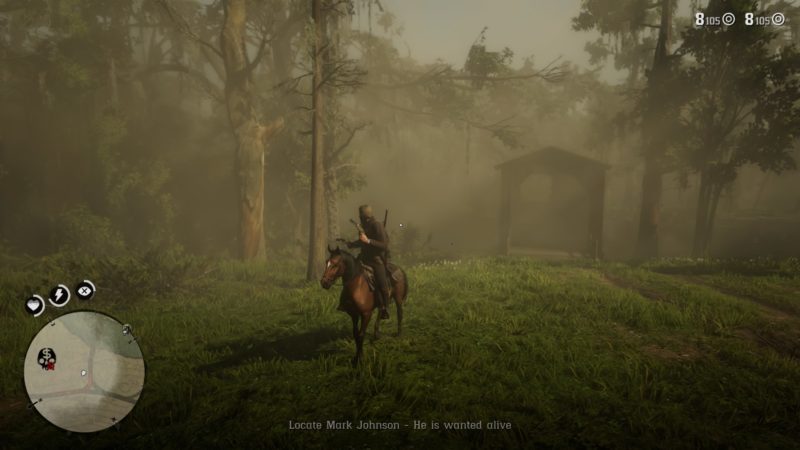 Just keep going around and you will find Mark Johnson with his wife and kid. The exact location is shown in my radar below.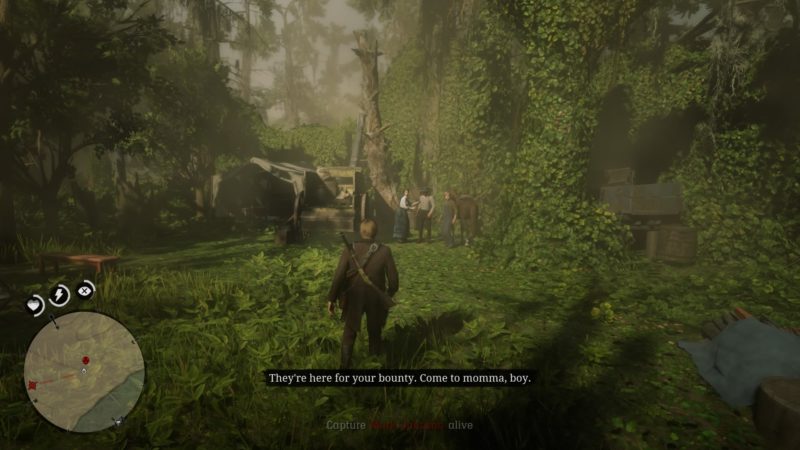 Mark Johnson will ask you to bring him in peacefully as he won't resist. Use your lasso and hogtie him.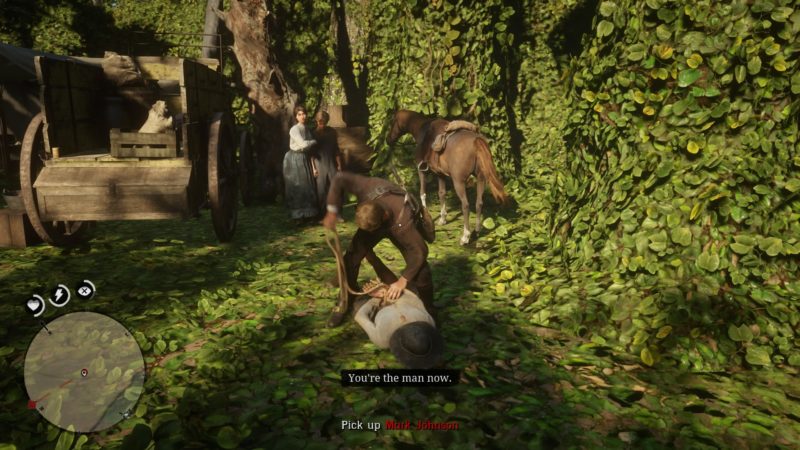 Stow him on your horse and bring him back to the sheriff at Rhodes.
Return to Rhodes' sheriff's office
The exact location of the office is shown in the map below.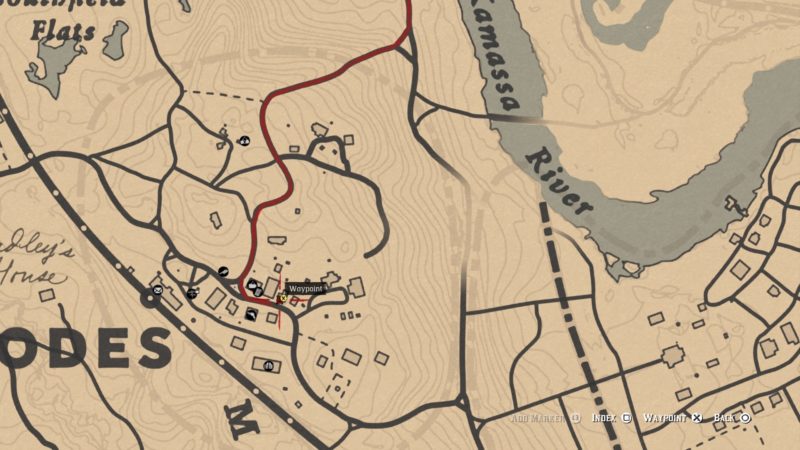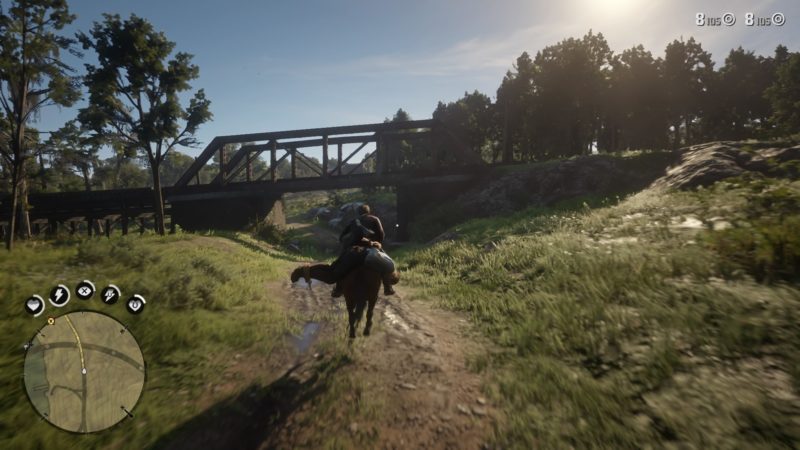 On the way, Johnson will untie himself and run away. Lasso him again and put him back on the horse.
This time, Arthur will tie even harder.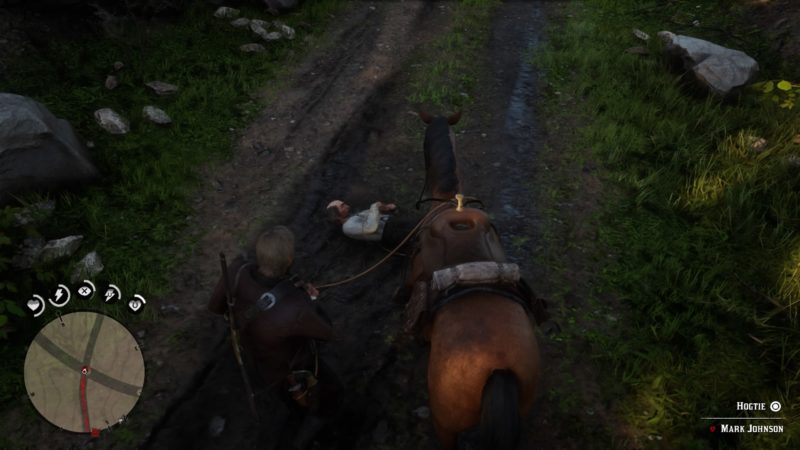 Keep going and you'll notice about three mounted men chasing after you. They are Johnson's friends planning to rescue him.
Just shoot and kill all of them. It's easier to eliminate them than to just run away.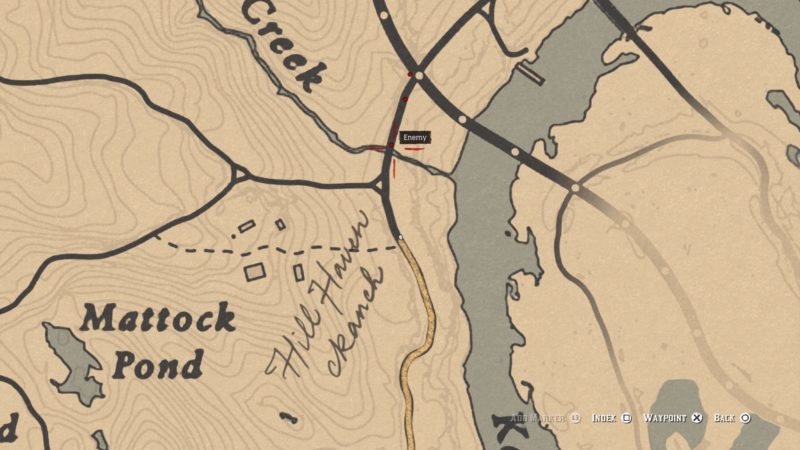 Once they're dead, take Mark to the sheriff's office. Put him inside the cell.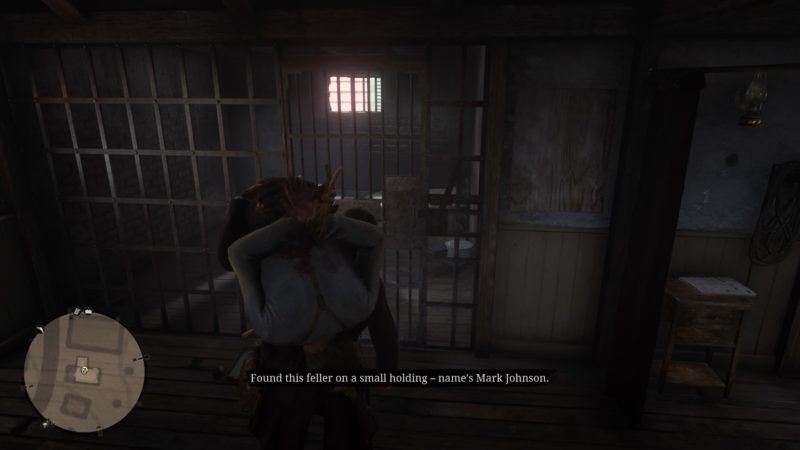 Once you're done, claim your money from the officer. He will put the money on the table ($25).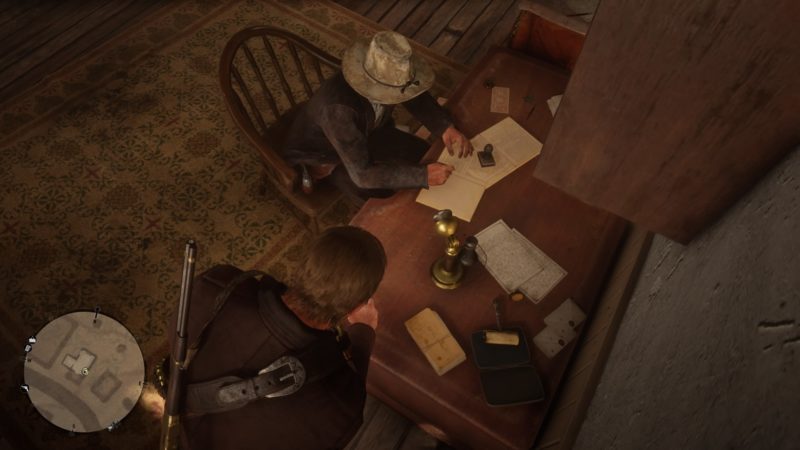 And that's it. The mission completes here.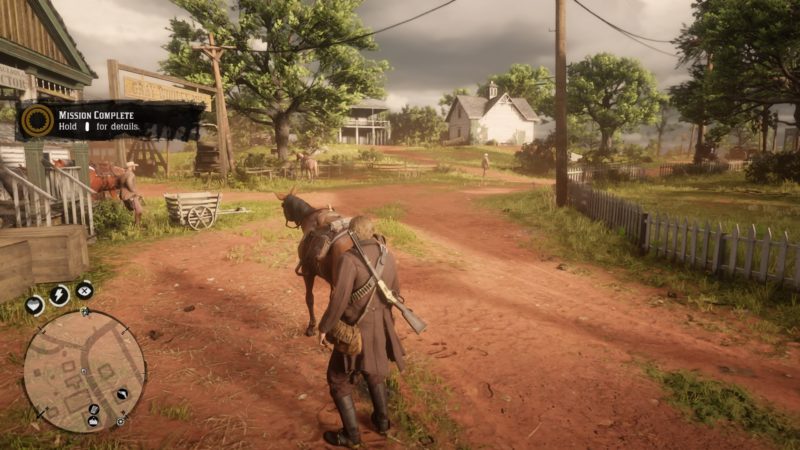 ---
Related articles:
Red Dead Redemption 2 Cheat Codes
Gunslinger Mission – Black Belle (Red Dead Redemption 2)
Red Dead Redemption 2: The Iniquities Of History
Red Dead Redemption 2 Debt Collection – Algie Davison
Angelo Bronte, A Man Of Honor (Walkthrough)
Red Dead Redemption 2: The Joys Of Civilization
RDR 2: Blood Feuds, Ancient And Modern
Red Dead Redemption 2: The Battle Of Shady Belle (Walkthrough)