The Ku Klux Klan (KKK) is a well-known hate organization that is extremely racist and was common during Red Dead Redemption 2's era.
Surprisingly or not, the KKK can actually be found in this game, but they only appear at night.
Here's how you can find the KKK in Red Dead Redemption 2.
KKK Location?
After reading similar postings from different websites, it seems like the location is not fixed at all.
Once site mentioned that they first appear near Rhodes, but it didn't work for me.
My first encounter with the KKK was near Riggs Station, just northwest of Blackwater.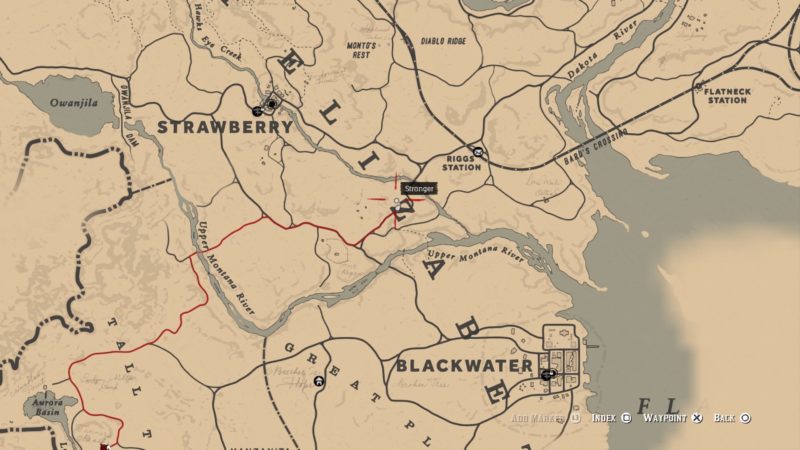 You can see the exact location of where I found them in the map above. It's where the cursor is pointing to.
You will notice their presence even from the main road, as they're pretty noisy.
As you go in, you will see a group of KKK members all dressed in white robes and holding a torch each.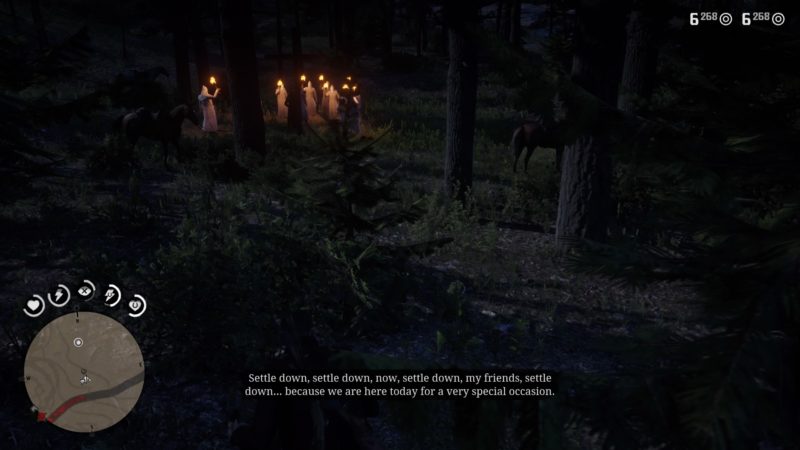 They don't really notice you even if you're nearby.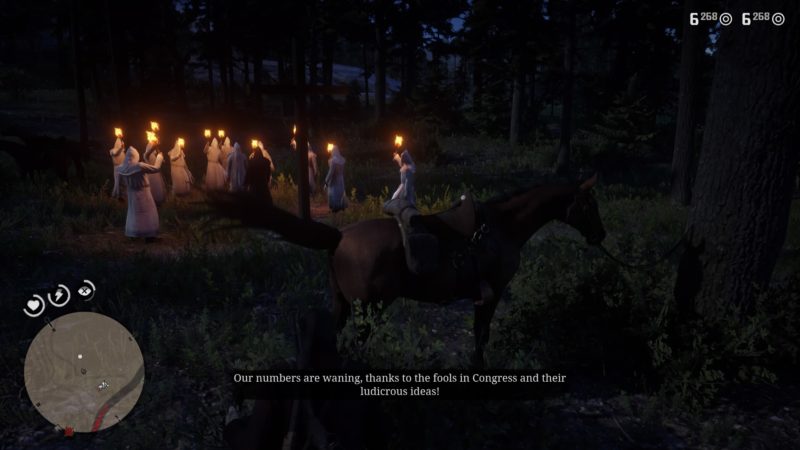 What happens if you attack the KKK?
The first thing I did was lasso their leader who's wearing a grey or black robe.
All of them immediately shot at me (as expected).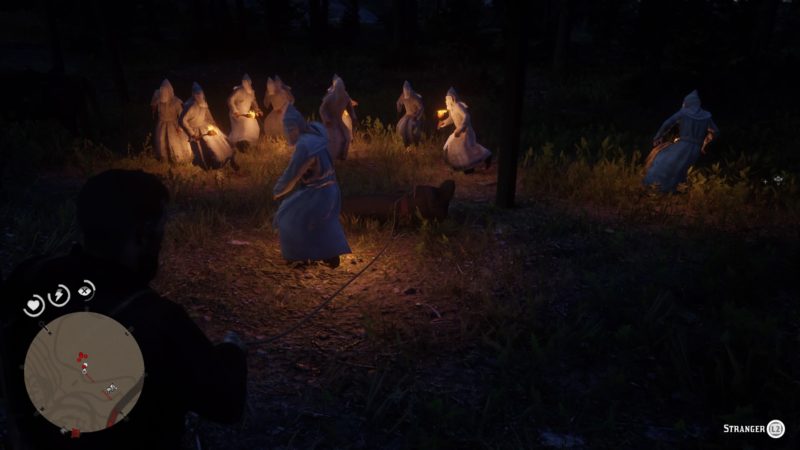 If you kill all of them, I'm not sure if they will appear again in the game.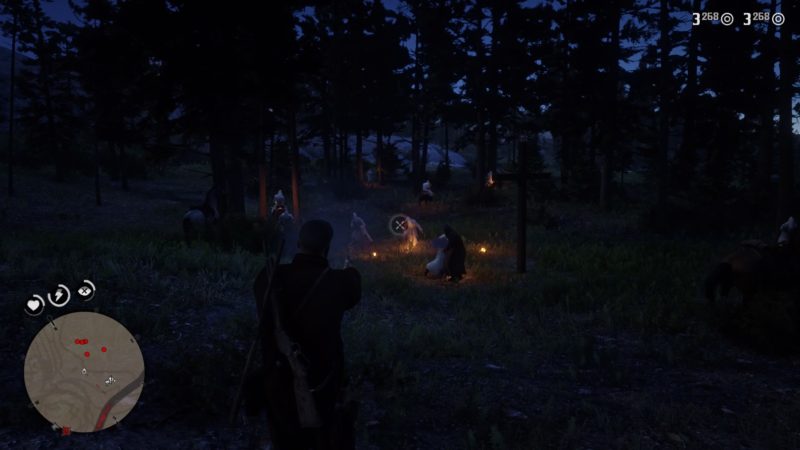 If you left them, they should appear somewhere else.
Although their location is not fixed (I think), they are usually found near a place with plenty of trees, and only at night.
Hopefully this brief guide has been somewhat helpful.
---
Related articles:
Where To Find The Wolfman (Location) – Red Dead Redemption 2
Red Dead Redemption 2 Cheat Codes
Red Dead Redemption 2: Brothers And Sisters, One And All
How To Find The Vampire In Saint Denis
Red Dead Redemption 2: UFO Locations
Red Dead Redemption 2: How To Find Bigfoot (Location)
Love And Honor (Mission Walkthrough) – Red Dead Online