Icarus And Friends is a mission in Red Dead Redemption 2 involving Sadie Adler.
Your role is to investigate the state penitentiary to see if John Marston is held up there.
Here's a walkthrough of Icarus And Friends in RDR 2.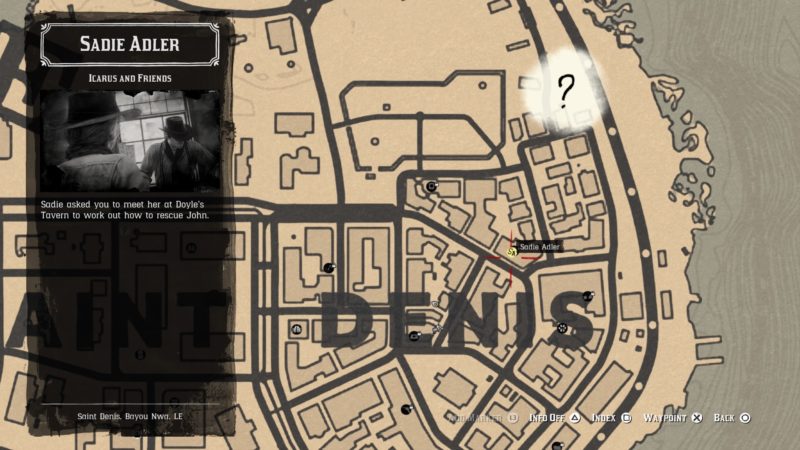 To start the mission, talk to Sadie Adler who is in Saint Denis. By the way, when you arrive there, Arthur may fall from his horse as part of a cutscene.
It's a short separate mission where he learns that he has Tuberculosis which is pretty deadly especially during that era.
Arthur now heals less effectively. Once you're done with that mission (Fork in the Road), enter the tavern to meet Sadie and start the mission (Icarus and Friends).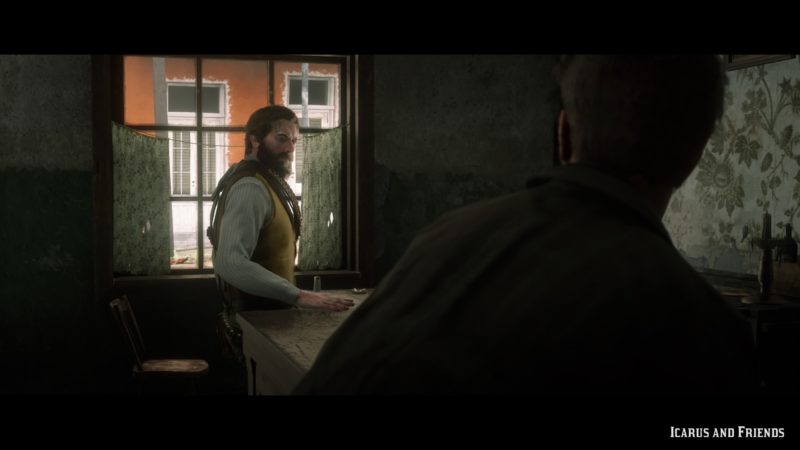 Meet the guy with a hot air balloon
Follow Sadie to meet a guy.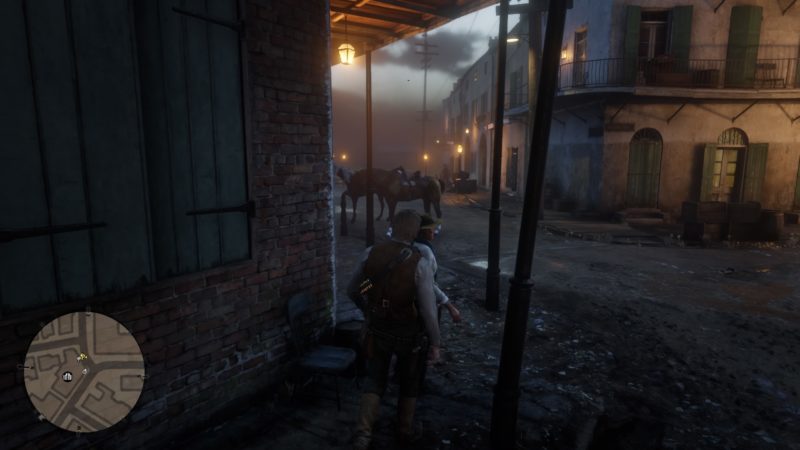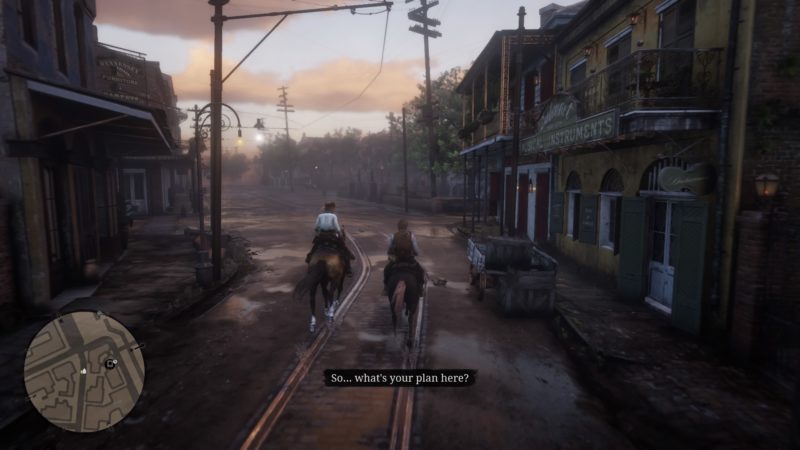 He's located slightly out of town.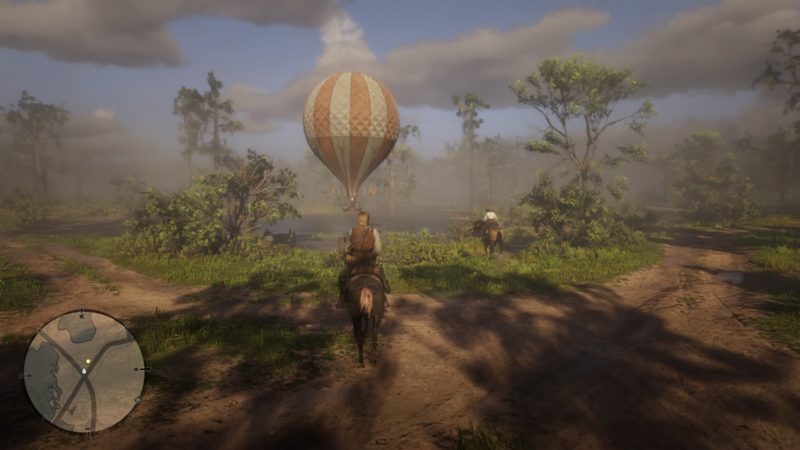 Fly the hot air balloon
Press or hold R2 to ascend.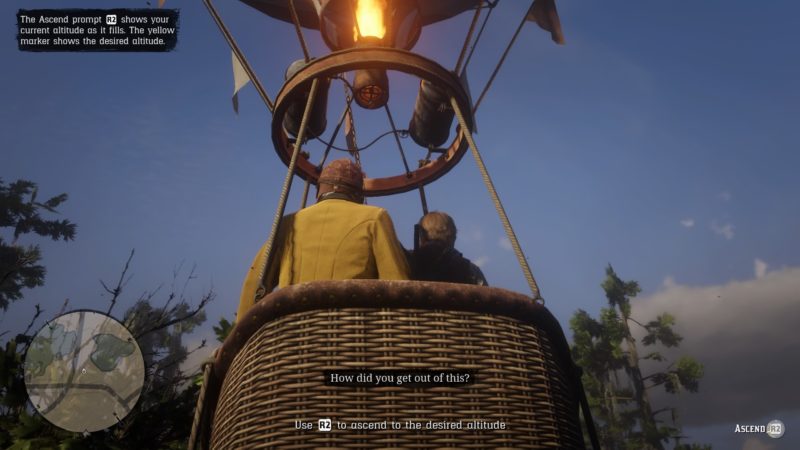 Keep going up for sometime until you go higher than the clouds. The wind will then blow you guys to the destination.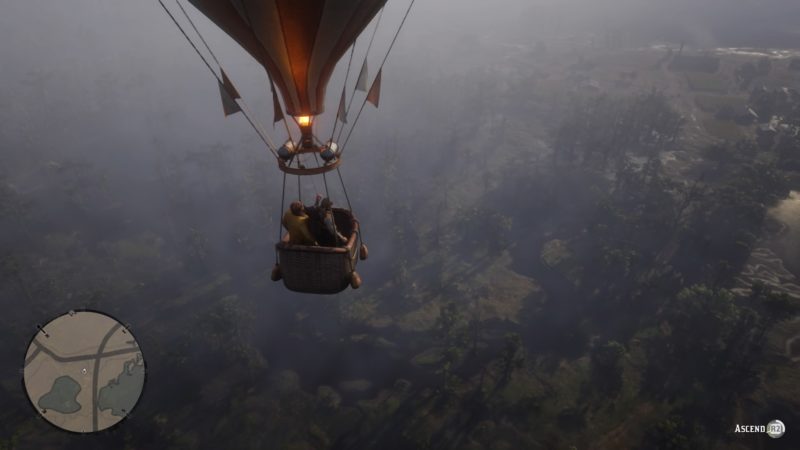 Head towards the penitentiary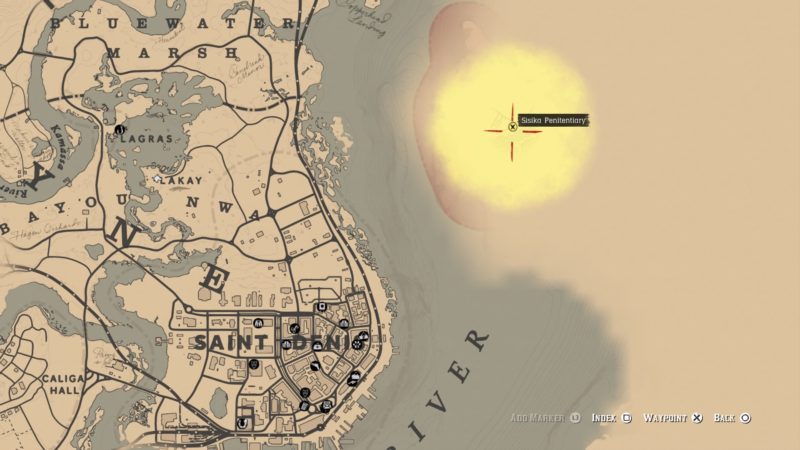 Just remember to keep the altitude around the level shown in the bottom right of the screen.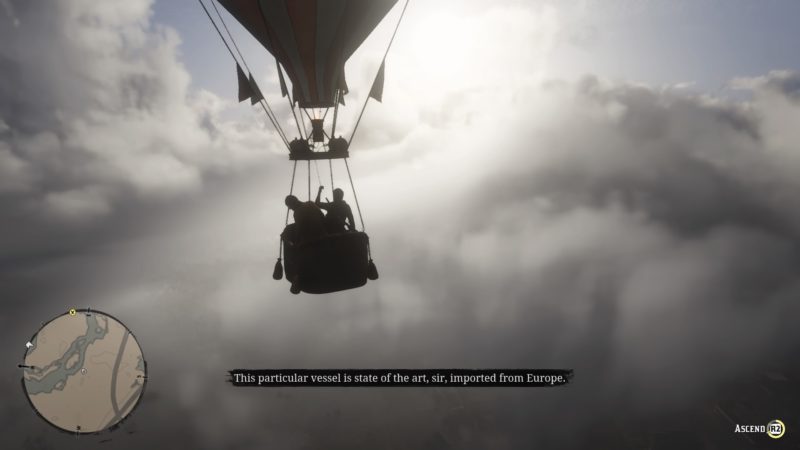 The required amount of altitude decreases as you approach the destination. Press ascend accordingly or let go to descend.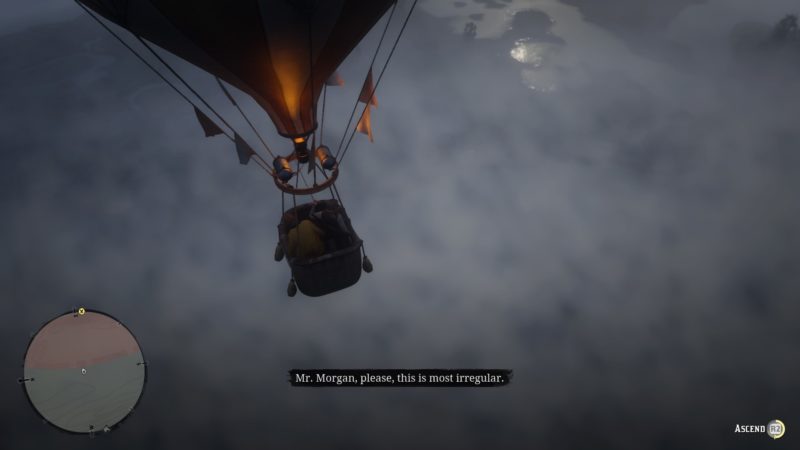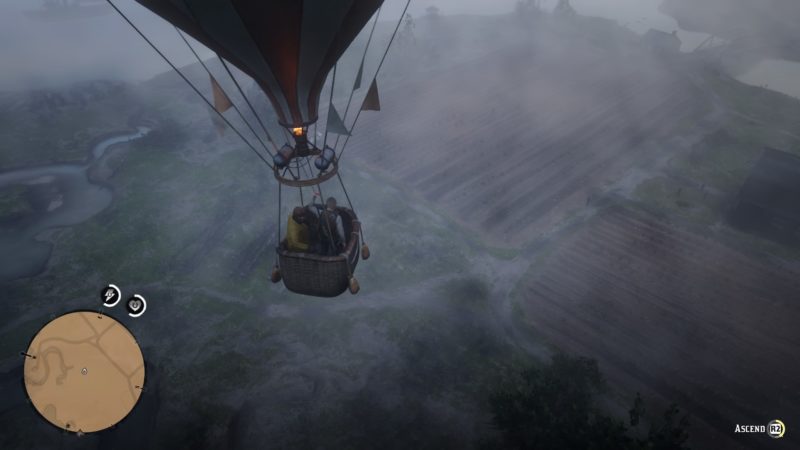 Keep going until you reach the fields. Go much lower to spy on the workers.
Use your binoculars to look for John. There are a couple of yellow areas on the radar to check out.
John Marston is the one on the right side.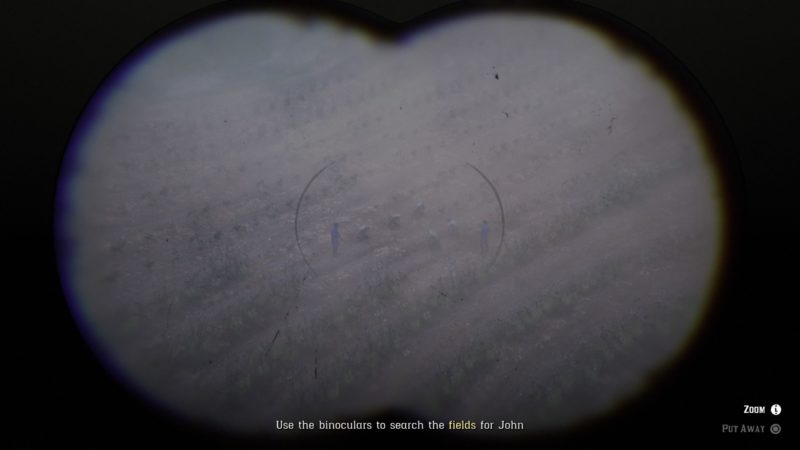 You should see him here.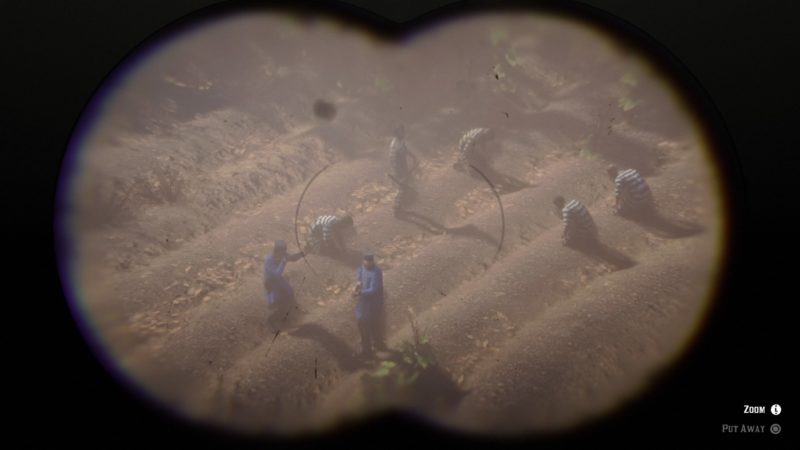 Once spotted, the guards will shoot at you guys. You need to ascend quickly.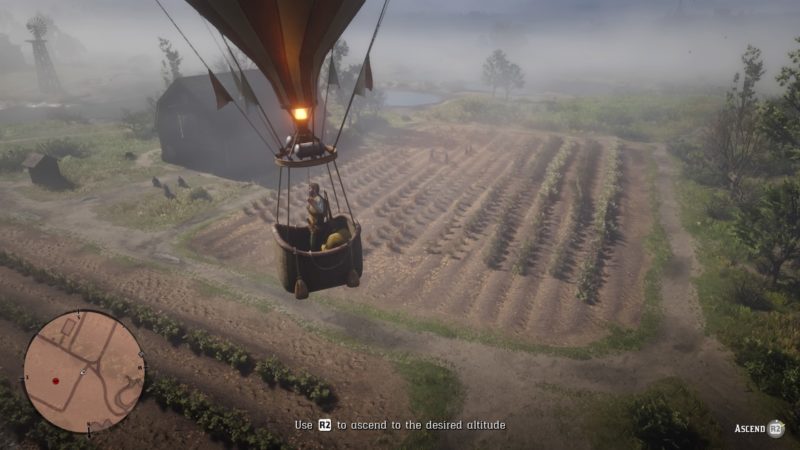 Keep going up until you leave the area.
Rescue Sadie
You guys will get back to Sadie Adler, but you will notice that the O'Driscoll's are chasing after her.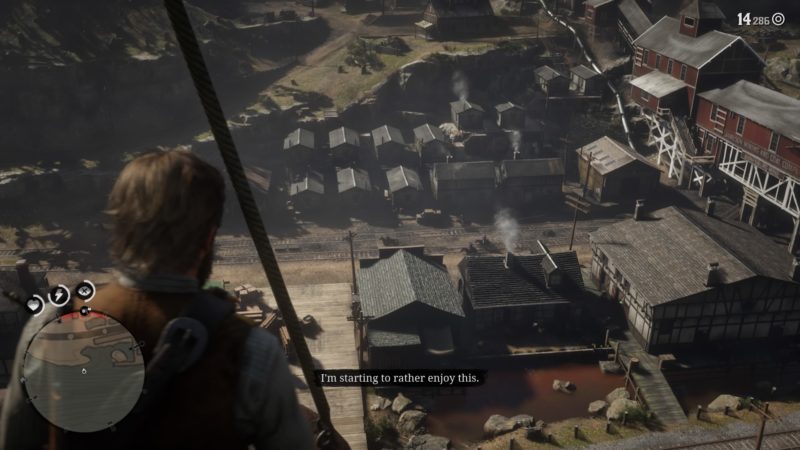 Kill the O'Driscolls who are chasing after Sadie.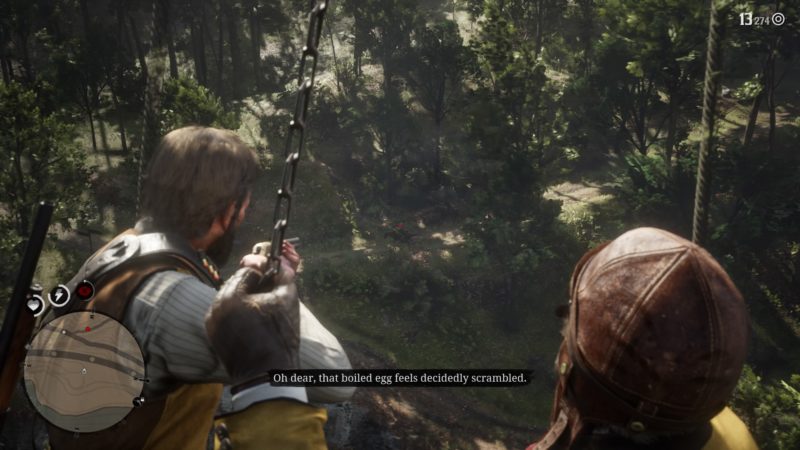 Keep shooting. Your pal on the hot air balloon will get shot and dies.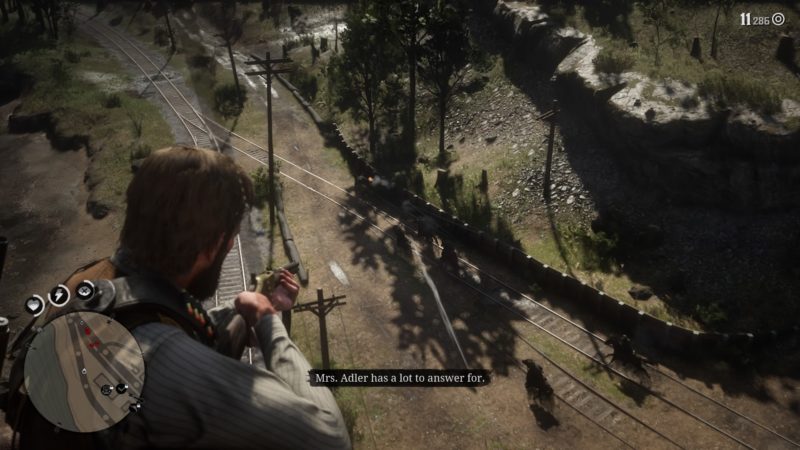 Continue killing the O'Driscoll's but at one point you need to lower the hot air balloon to rescue Sadie.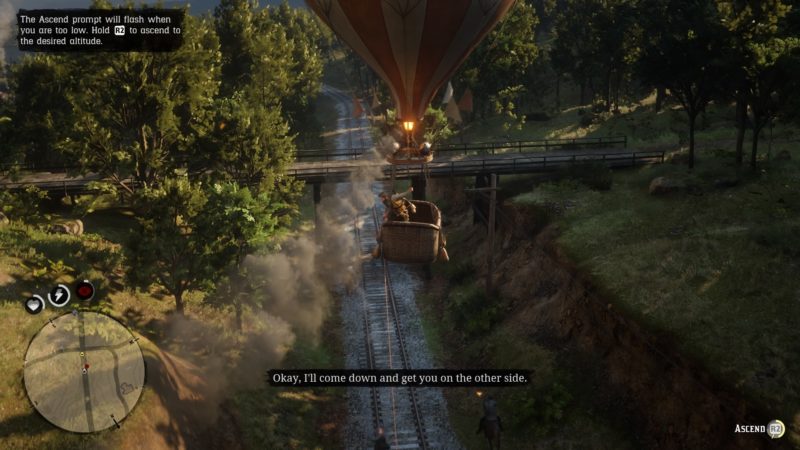 She will cling on to the rope and you have to pull her up.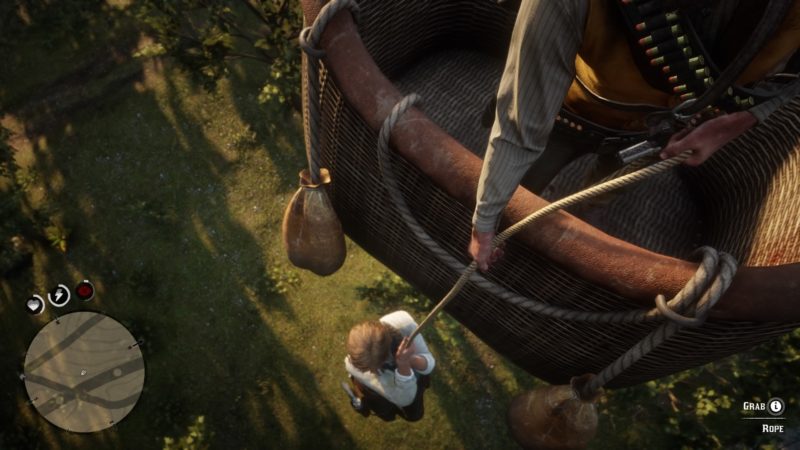 After sometime, the balloon will hit the ground.
Kill the O'Driscoll's
The O'Driscoll boys will come and attack you guys. Kill all of them.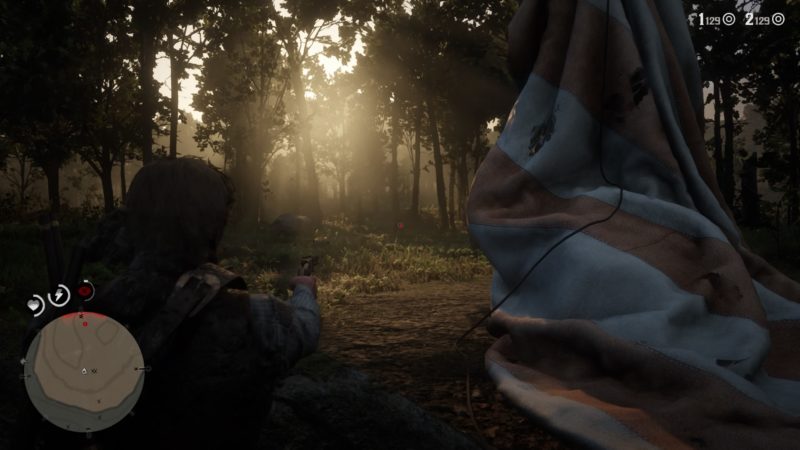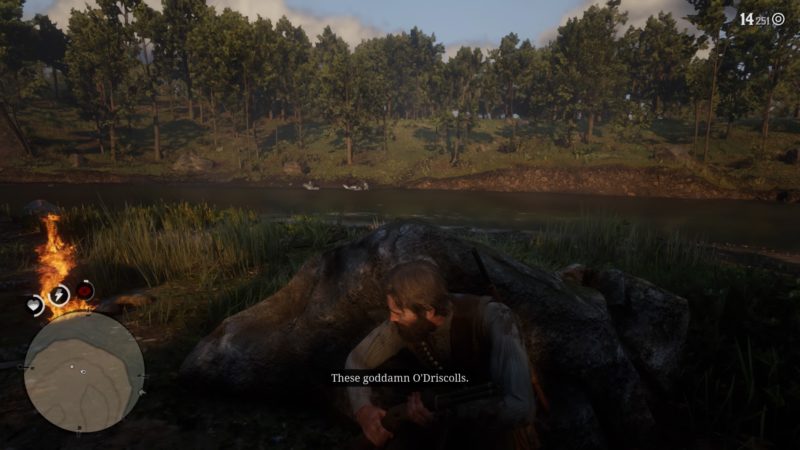 Once you've gotten rid of them, the mission completes.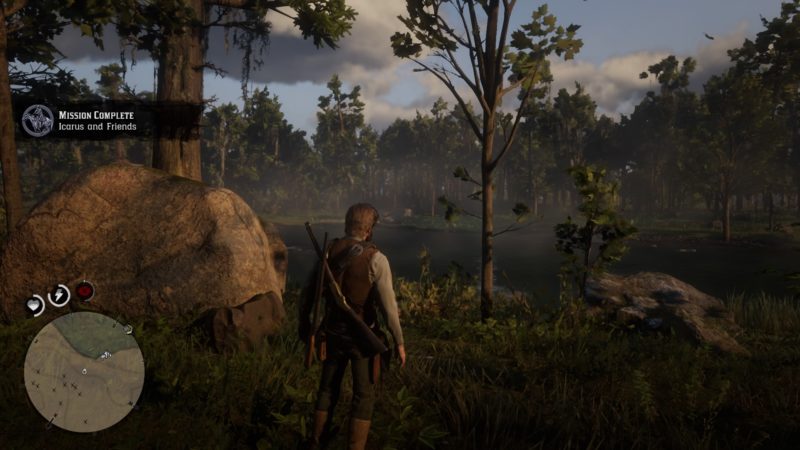 If you wish to get a perfect score, you need to do the following:
Keep the balloon at the correct altitude for the entire journey
Get 5 headshots from the balloon
Complete with at least 70% accuracy
Complete the mission without taking any health items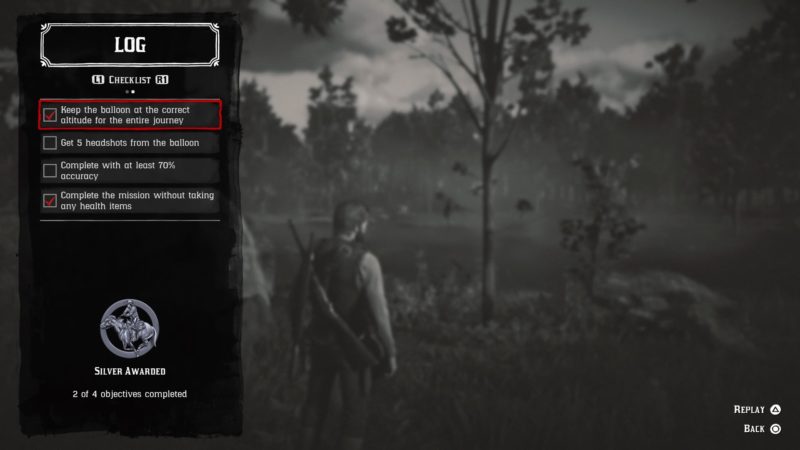 ---
Related articles:
Red Dead Redemption 2 Debt Collection: Arthur Londonderry
RDR 2: Do Not Seek Absolution (Walkthrough)
Red Dead Redemption 2: That's Murfree Country (Walkthrough)
Red Dead Redemption 2: Magicians For Sport
RDR 2: Hell Hath No Fury | Paradise Mercifully Departed
Red Dead Redemption 2: Savagery Unleashed
RDR 2: A Kind And Benevolent Despot (Walkthrough)
Red Dead Redemption 2: Welcome To The New World (Walkthrough)