Red Dead Redemption 2 allows you to conduct home robbery as it's a way to make money.
At your second camp (Chapter 3), you can go with Sean to do a home robbery. It was probably available earlier in the first camp but I never got to it.
In any case, here's a walkthrough of a home robbery with Sean in RDR 2.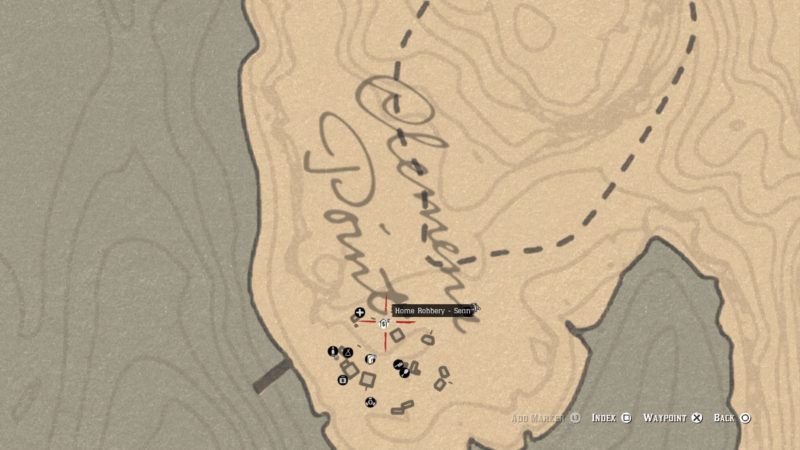 Talk to Sean at camp to start this robbery. He's just standing there waiting for you to ask.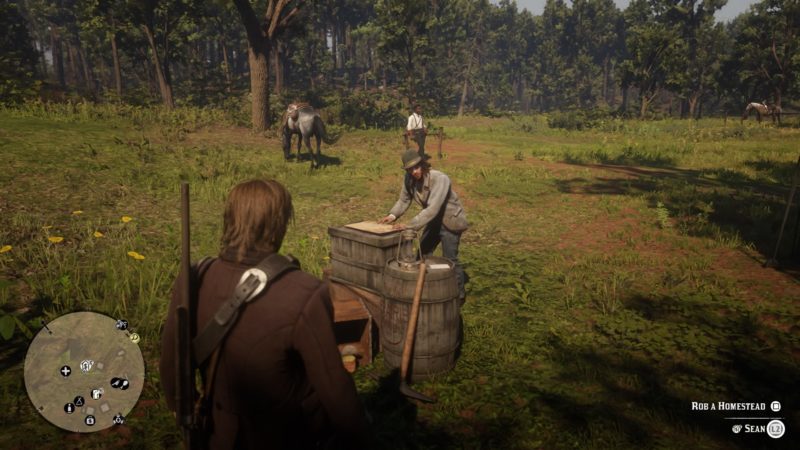 Follow Sean to the house
Mount your horse and follow him to the location.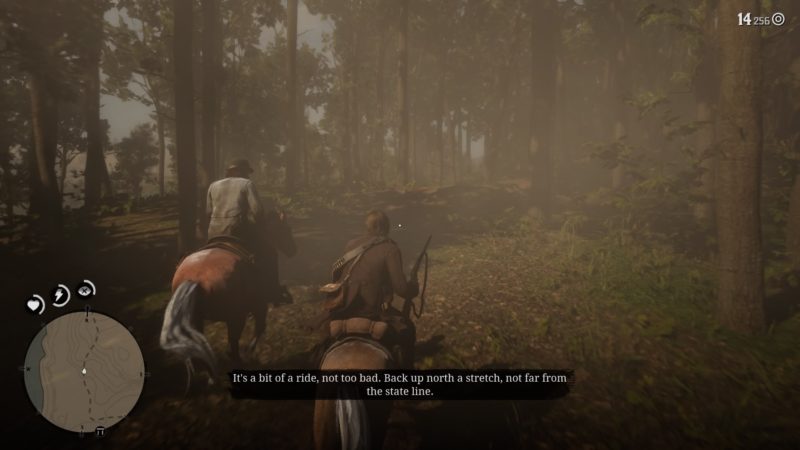 The exact location of this house is shown in the map below. You just have to follow Sean as you won't be given the road directions there.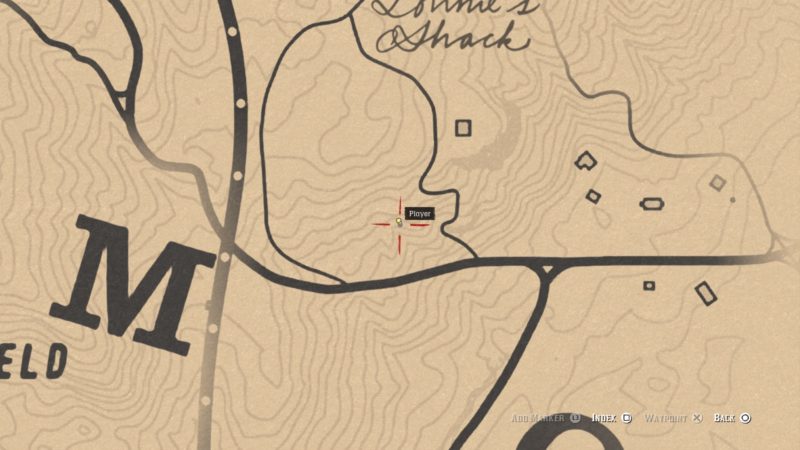 Once you're there, get off the horse and let Sean do the talking while you stand from afar.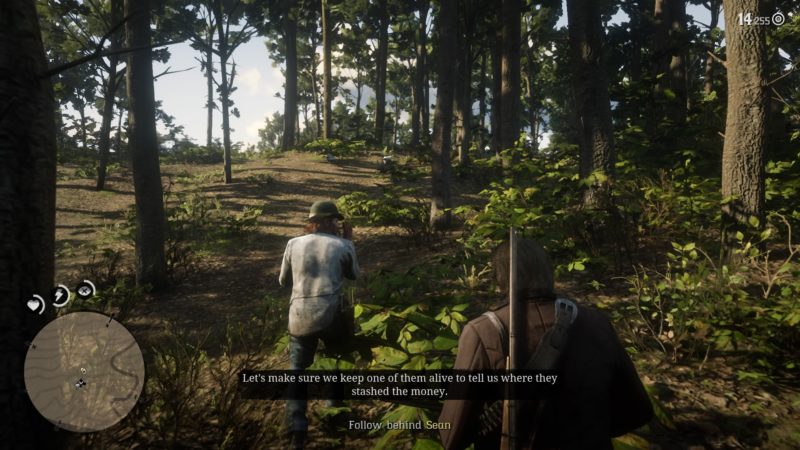 Kill the attackers
Wait for Sean to speak with the person in front. Sean will later shoot him if I remember correctly.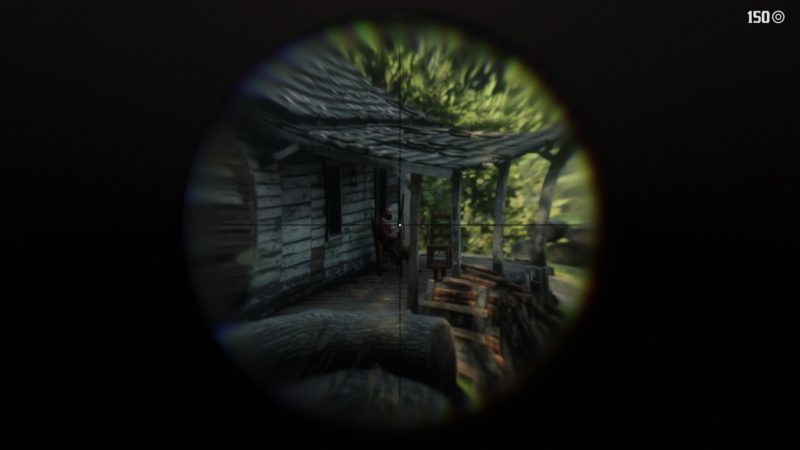 Others will start coming out to shoot at you guys. Kill all of them who're firing at you and Sean.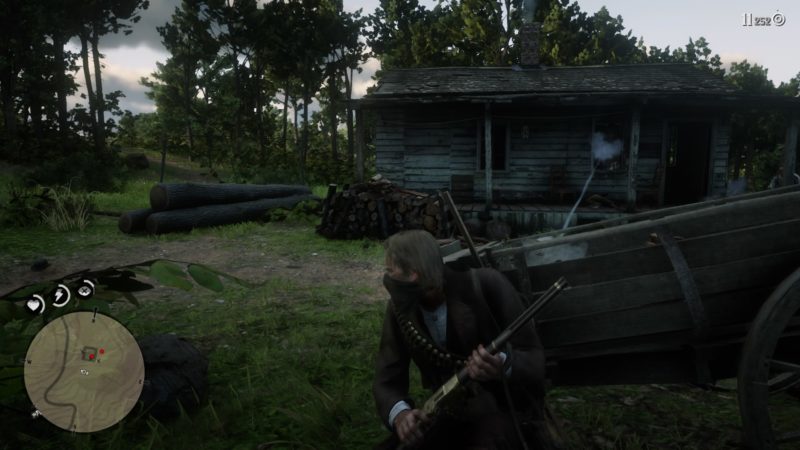 You can leave one guy alive as he will give you information on the most valuable item in the house. It's also a tactic used for future home robberies.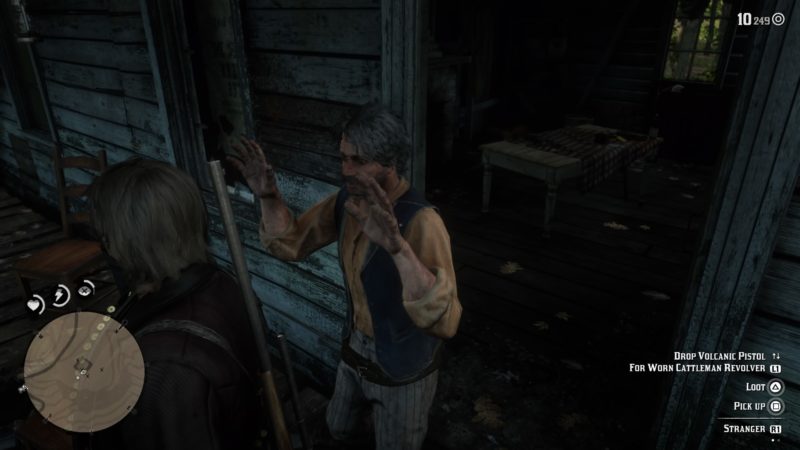 Just go around the house and loot what you can find.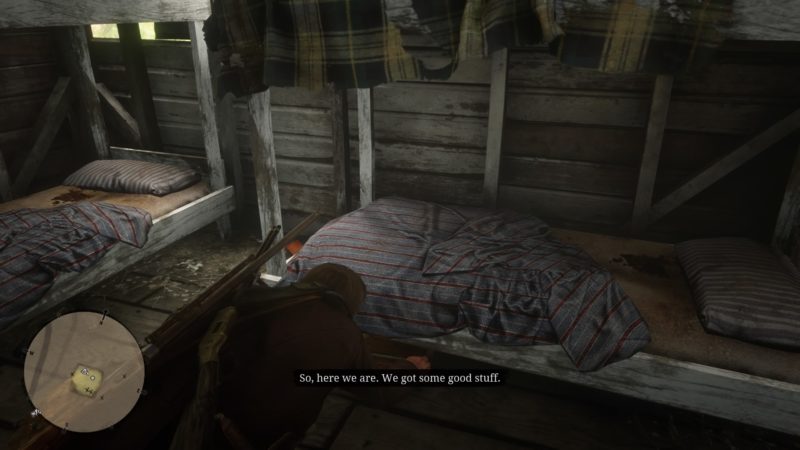 For this particular robbery, the valuable stash is hidden behind some green planks on the wall. Just interact with it to retrieve the money.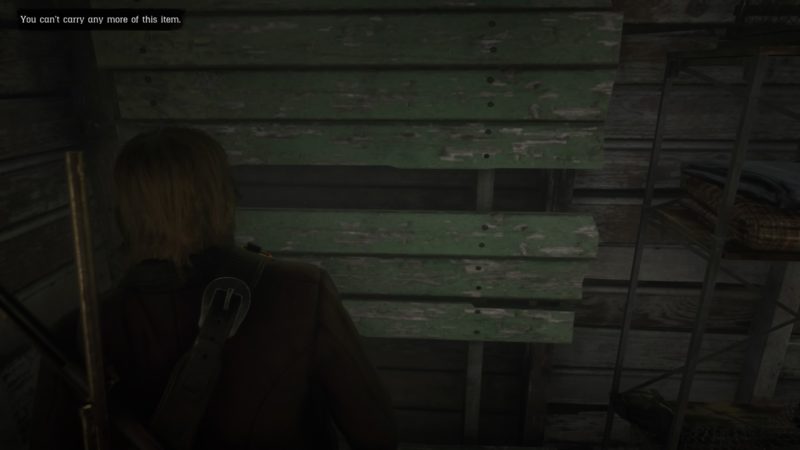 And that's it. Hopefully this walkthrough has been helpful for you.
---
Related articles:
RDR 2: Debt Collection: Winton Holmes
Red Dead Redemption 2 Debt Collection – Gwyn Hughes
Red Dead Redemption 2: American Distillation (Walkthrough)
RDR 2: An American Pastoral Scene (Walkthrough)
Red Dead Redemption 2: The New South
Red Dead Redemption 2: A Strange Kindness