Money Lending And Other Sins IV is a mission by Leopold Strauss after you've reached Clemens Point (2nd camp).
For this mission, you are given two names for debt collection, i.e. Winton Holmes and Gwyn Hughes.
Here's a walkthrough of collecting debt from Gwyn Hughes in Red Dead Redemption 2.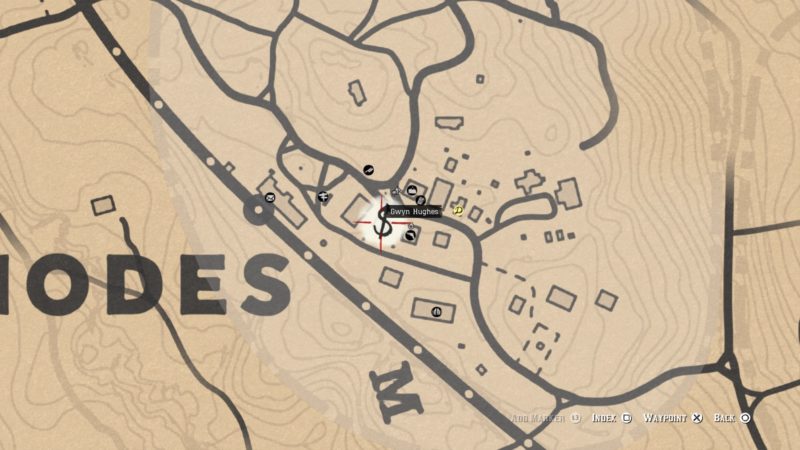 To start this mission, talk to Strauss back in camp (Clemens Point). After you get the names, you will notice that Gwyn Hughes is located in Rhodes town itself.
Find Gwyn Hughes
You will notice him behind the building, making a casket for dead people.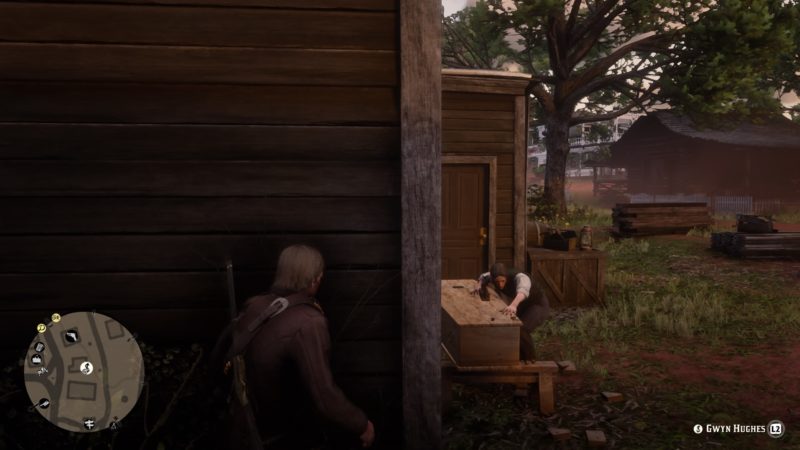 Talk to him to reclaim the debt owed to Strauss. He will ask you to follow him to the churchyard as he has a way to get back the debt.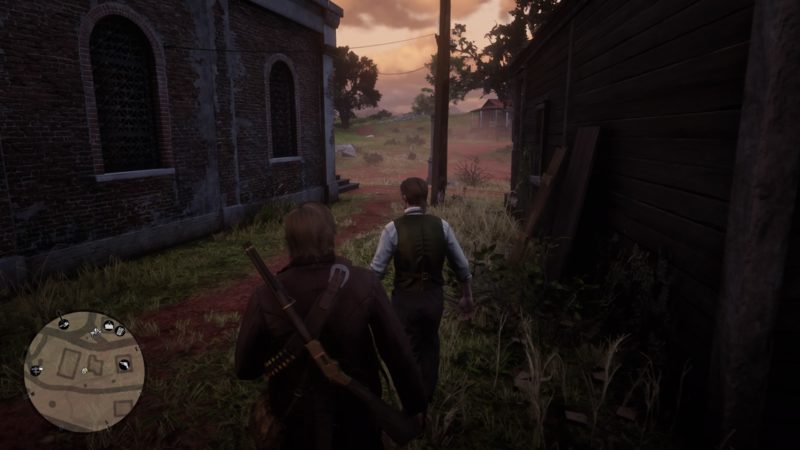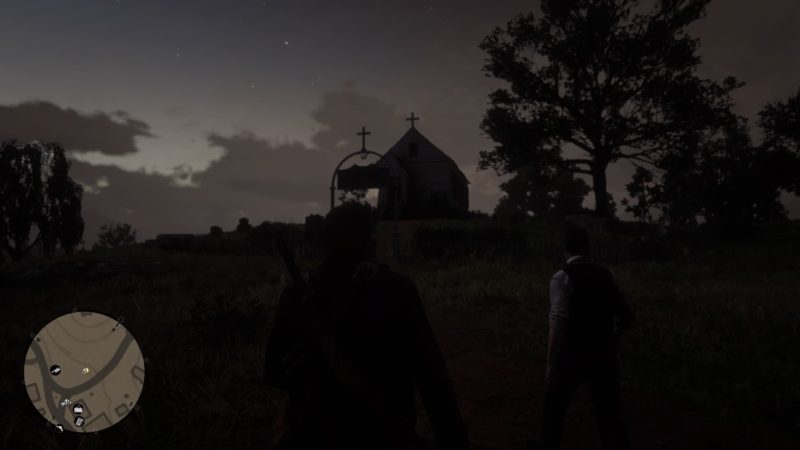 Clear out the townsfolk
At the churchyard, there'll be some people still there. You need to get rid of them. I chose the peaceful option instead of antagonizing them.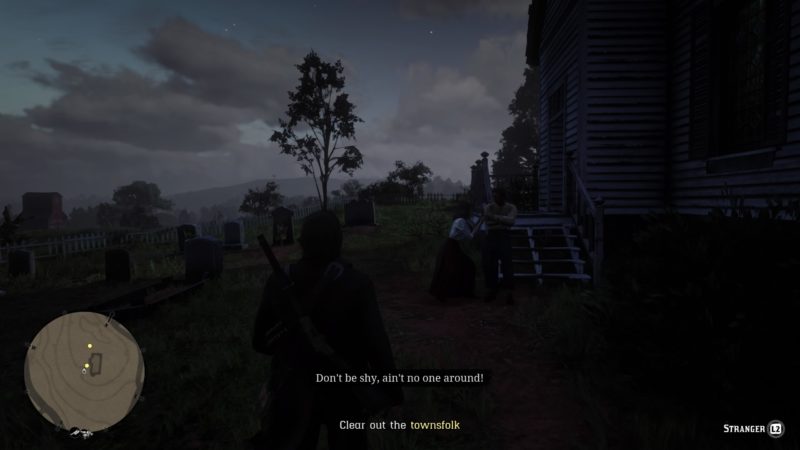 Talk to these two strangers at the side of the church and they will leave after awhile.
Also, talk to this lady who's cleaning the tombstone. She'll also leave after this.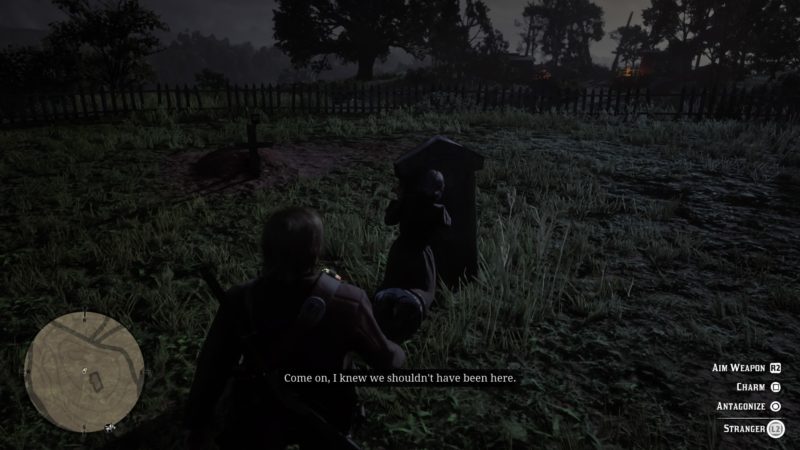 Get back to Gwyn Hughes who's waiting in front of the church. He will then proceed to get the debt, i.e. by digging up a dead person's grave for her jewelry.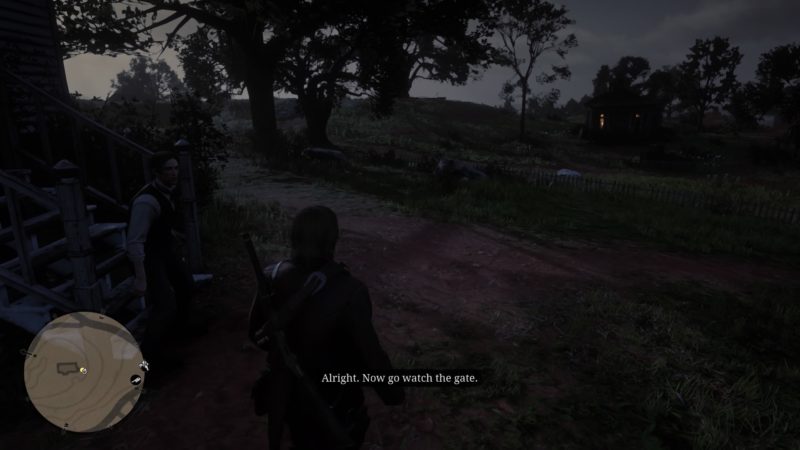 Stop townsfolk from entering the churchyard
Your role now is to prevent anyone from entering the churchyard as Gwyn Hughes is digging up the grave of Mrs. Claypole.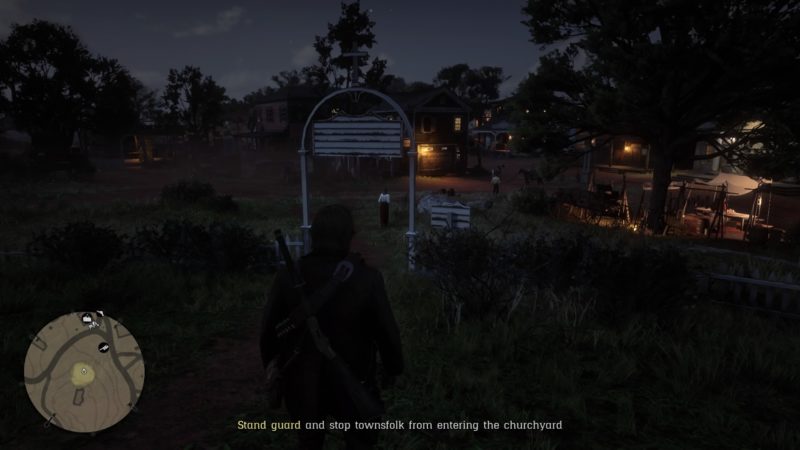 Most of them will leave if you tell them nicely (choosing the charm option).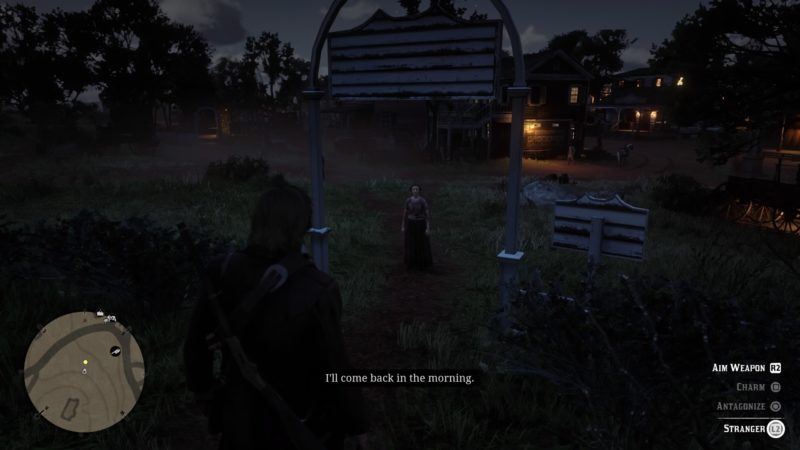 However, there'll be two guys who won't leave even if you use charm or antagonize. They will pick a fight with you.
As you can't use weapons in Rhodes, it's a fist fight. Knock both of them down.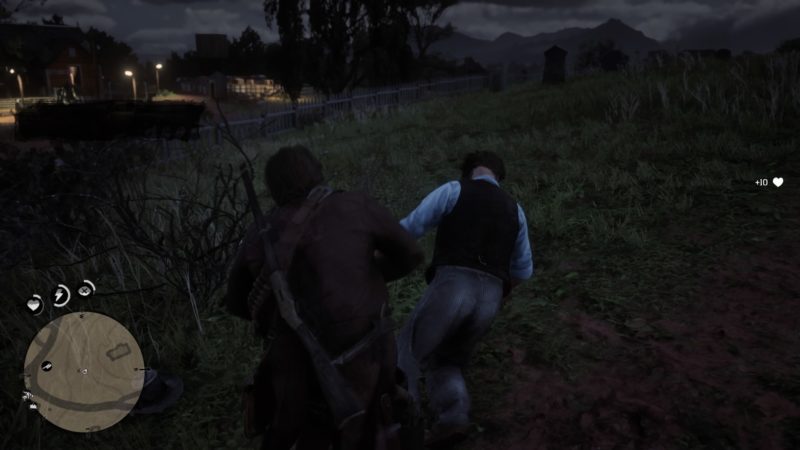 Return to Gwyn Hughes
After knocking the two of them out, go to Gwyn Hughes to find out his progress.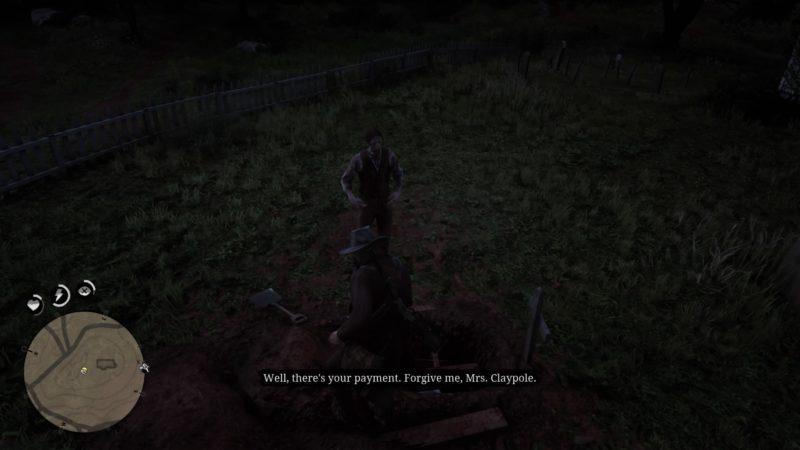 Talk to him and get the jewelry from him, and the debt has been paid.
Remember to donate the debt to camp to complete the mission.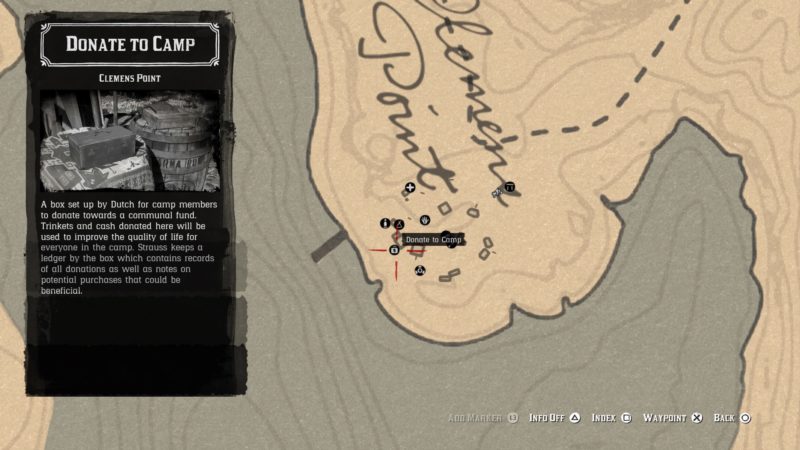 And that's it. Hopefully this walkthrough has been helpful.
---
Related articles:
The Course Of True Love – Red Dead Redemption 2
Red Dead Redemption 2 Debt Collection: Winton Holmes
Red Dead Redemption 2: Home Robbery With Sean
RDR2: American Distillation (Walkthrough)
Red Dead Redemption 2: The New South (Walkthrough)
An American Pastoral Scene (Walkthrough) – RDR2
Red Dead Redemption 2: A Strange Kindness (Walkthrough)