Red Dead Redemption 2 is filled with creepy easter eggs, including the Saint Denis' vampire, the Lemoyne ghost and the UFO sightings.
Here's a short article on where you can find the ghost train in RDR2.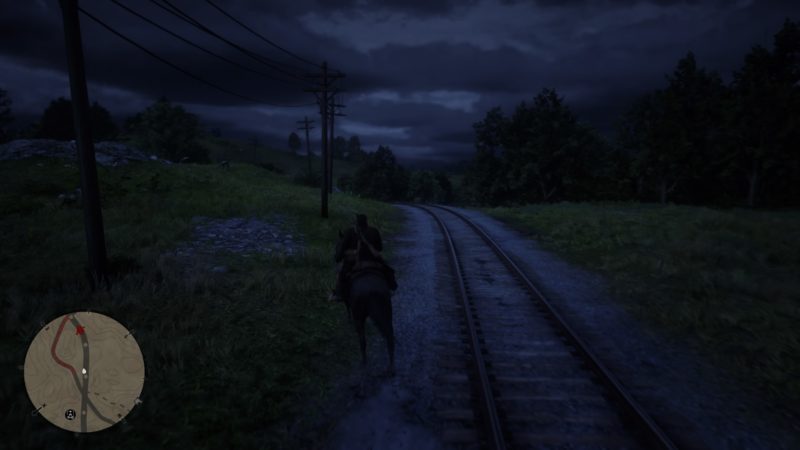 Get to the railroads
The place where you have to wait for the ghost train to appear is exactly south or slightly southwest of the wordings Old Greenbank Mill in the map. The exact location is shown in the map below.
You should see a railroad there. It's also the place where the Lemoyne signage is.
To clarify, it's west or northwest of the wordings Scarlett Meadows on the map.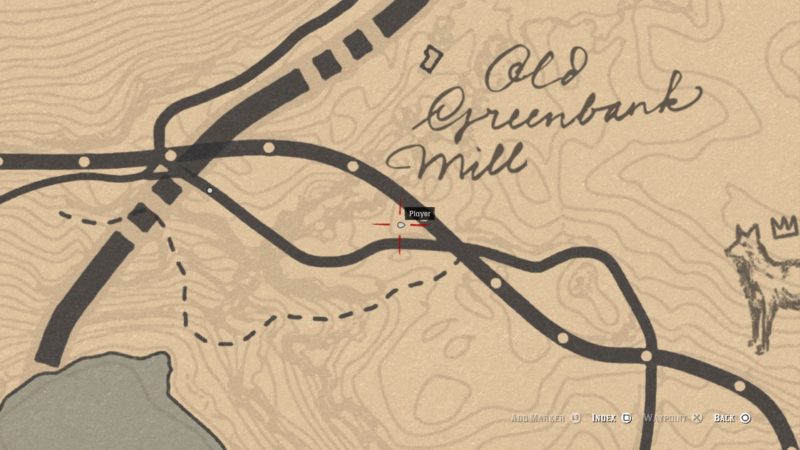 You will see this signboard which says Lemoyne here.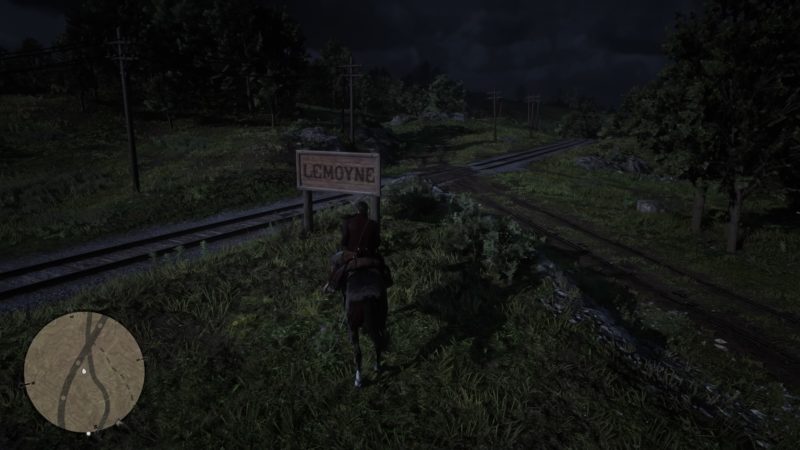 Wait there after midnight
Personally, the ghost train passed by sometime around 3.30 am. I took the screenshot below after the train disappeared.
Other guides mentioned that it comes around 3 am.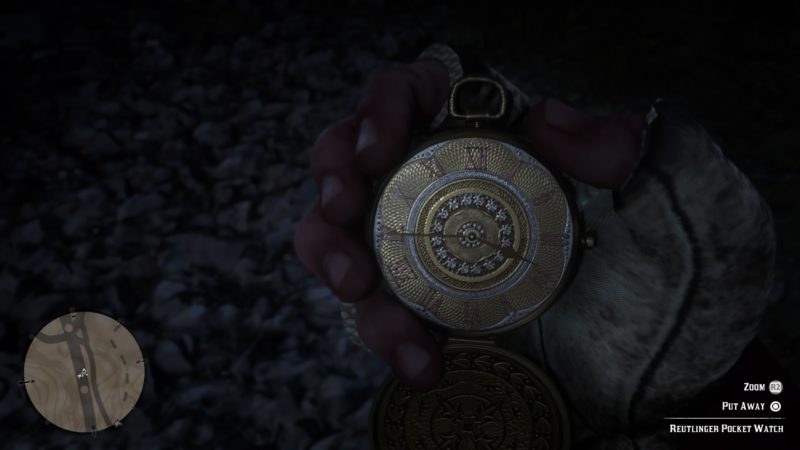 I'm not sure if you can see the train in the screenshot below but it's there. It's just a hint of light green.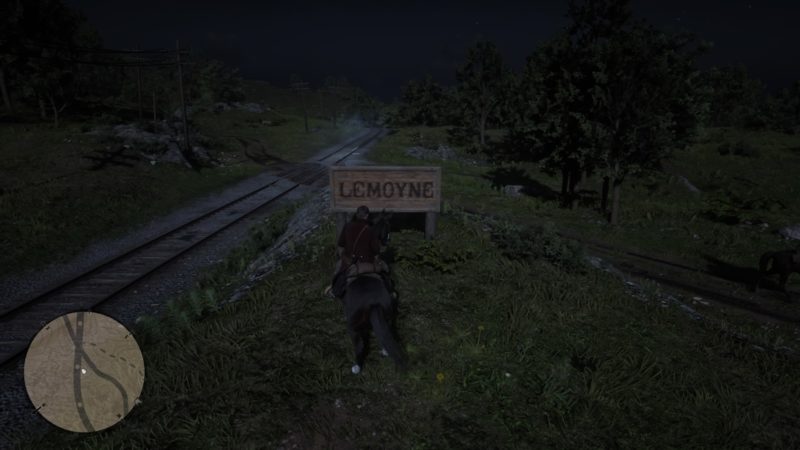 As it gets closer, you can see more of it.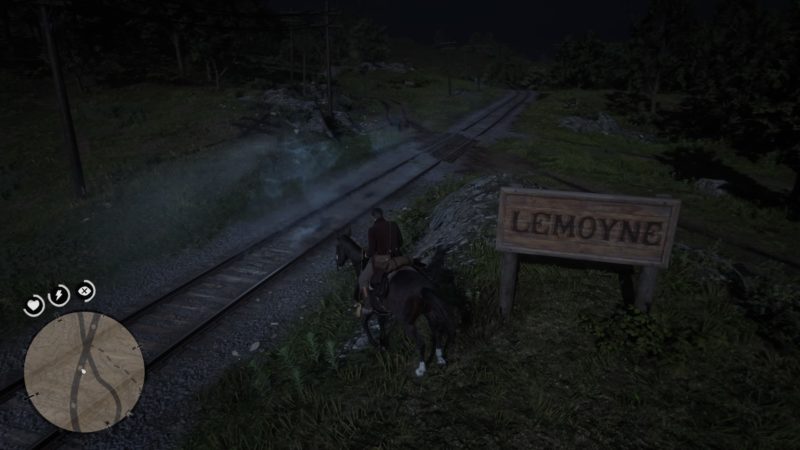 I'm not sure why the ghost train that spawned is hardly visible unlike some of the Youtube videos on this. Maybe it's the bright moonlight?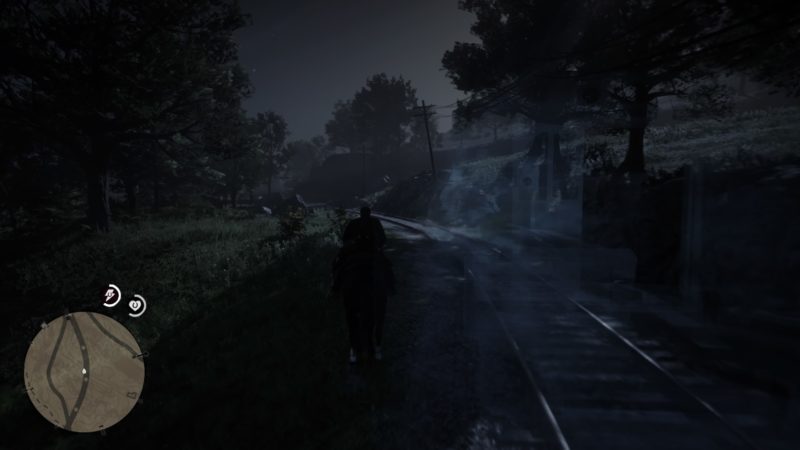 In any case, it did appear at around 3.30 am near the Lemoyne signboard. You can follow it for a few seconds before it disappears completely.
Do note also that it doesn't always spawn even if you wait there, and it may take a couple of tries.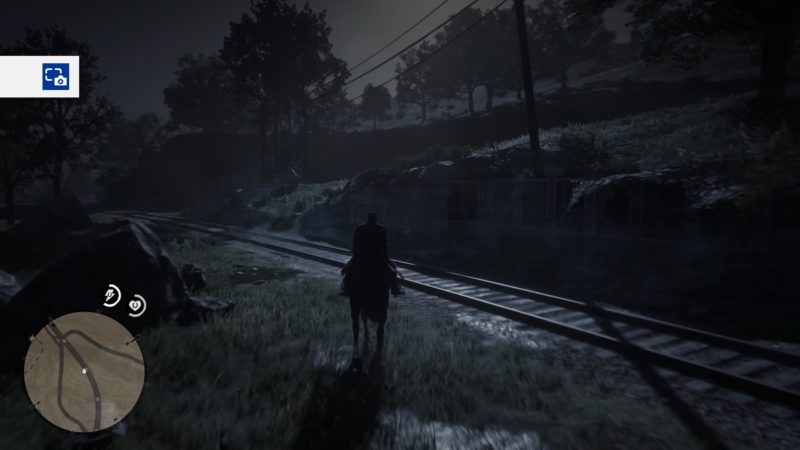 Hopefully this guide has been helpful for you.
---
Related articles:
RDR 2: How To Find The KKK (Location)
Red Dead Redemption 2: How To Find The Strange Man's Cabin
Red Dead Redemption 2: The American Inferno, Burnt Out
RDR2: Brothers And Sisters, One And All (Walkthrough)
Red Dead Redemption 2: How To Find The Jesuit Missionary
Red Dead Redemption 2: How To Find Big Foot
RDR 2: A Fine Night For It (Walkthrough)
RDR 2: Idealism And Pragmatism For Beginners (Part Three)