Red Dead Redemption 2 can be a little creepy if you're exploring the world at night. You will meet all sorts of strange occurrences, even vampires.
The ghost of Agnes Dowd was first mentioned by Reverend Swanson which could have been played off as a joke. However, it actually exists in the game.
Here's where you can find the ghost of Agnes Dowd in RDR 2.
Location of ghost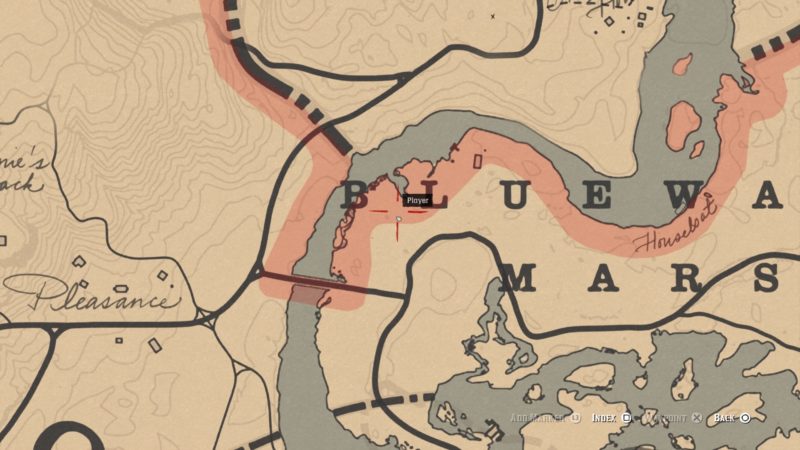 Bluewater Marsh is a really creepy place at night as it's filled with gators and the Night Folk. It even has that creepy aura about it.
You should be able to encounter this ghost of Agnes Dowd at the location shown in the map above, where the character is standing.
It should be somewhere there. That's where I first heard her voice calling to "come home" and all sorts of weird stuff.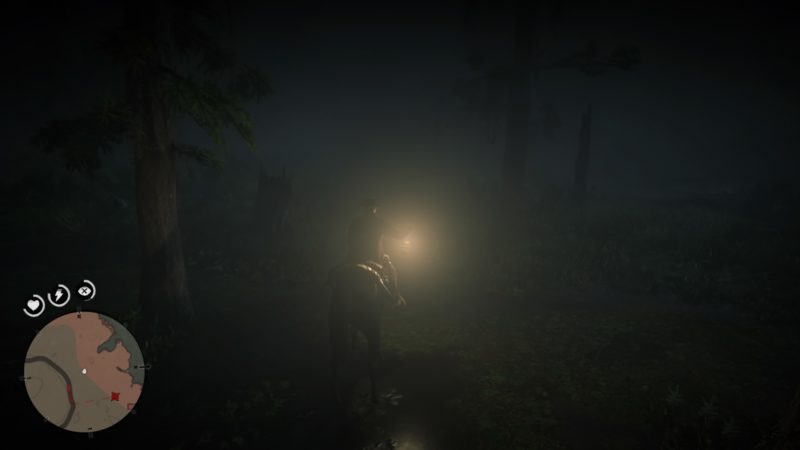 She can only be seen sometime between 9 pm – 3 am (according to others). Personally, she appears after midnight and only when the place is really misty.
That being said, it's not a fixed occurrence. I tried going back at the same time each day but she may not pop up.
Also, don't open a campfire right at the location. Do it elsewhere or she will probably not appear.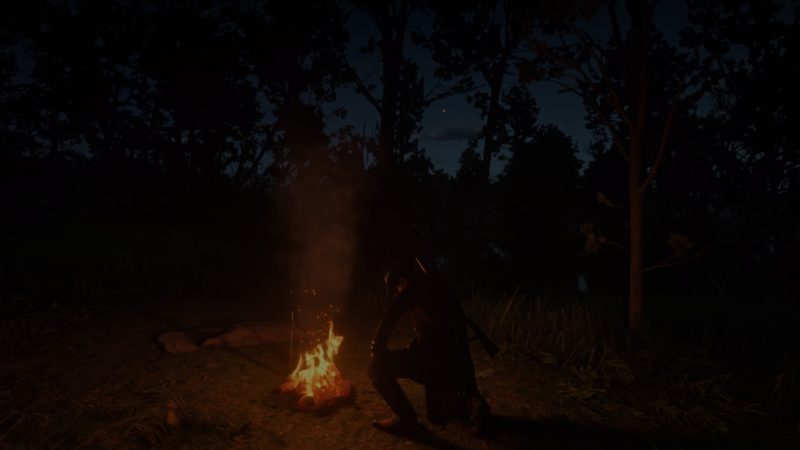 Also, try not to use your horse to go after her. She will disappear if you get close.
Go on foot and use your binoculars to get a better view.
The below two screenshots were taken from this Youtube video.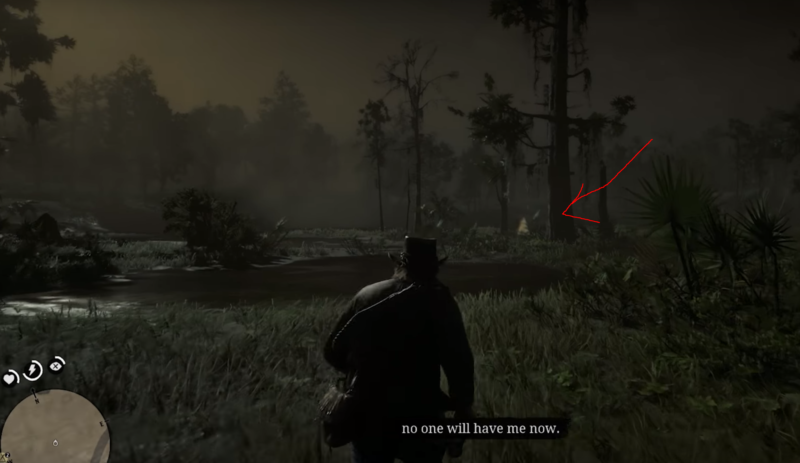 That's the clearest one I've seen so far. Credits to the uploader for getting such a good shot of it.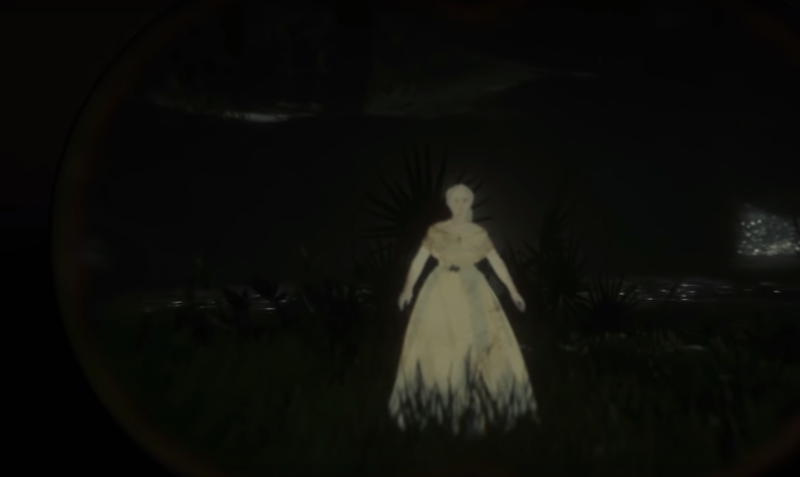 This ghost apparition is probably the most creepy occurrence for me in the entire game.
Edited: According to a reader of this blog, Rose, there are 6 stages to her encounters, and you need to wait 48 hours between encounters. Is it true?
What's your most creepy moment? UFO sightings? I've only done the vampire and this so far, so I'm probably going after the ghost train / UFO / time traveler after this.
---
Related articles:
Red Dead Redemption 2: Where To Find The Wolfman (Location)
Red Dead Redemption 2: UFO Locations (Mount Shann And Shack)
RDR2: How To Find Bigfoot (Location)
Red Dead Redemption 2: A Fine Night For It (Walkthrough)
RDR 2: Idealism And Pragmatism For Beginners (Part Three)
RDR2: Idealism And Pragmatism For Beginners (Part Two)
Red Dead Redemption 2: A Really Big Bastard (Walkthrough)
Red Dead Redemption 2: Chapter 6 Last Mission (Walkthrough)