Horses in Red Dead Redemption 2 are as important as your vehicles in Grand Theft Auto V.
A fast horse will allow you to chase after people and lasso them with much ease.
Here's how you can find the fastest horse in RDR 2, which is also known as the white Arabian.
White Arabian Location
The white Arabian is normally seen hiding up in the mountains, near Mount Hagen.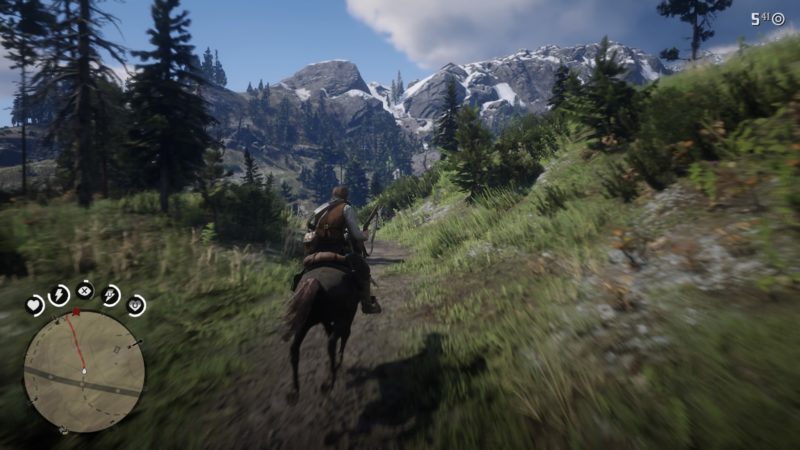 Get to Lake Isabella, which is west of the words Ambarino on the map. It's also northwest of Mount Hagen.
You can just follow the waypoint there as the road will be windy, and it's better to have a guided pathway.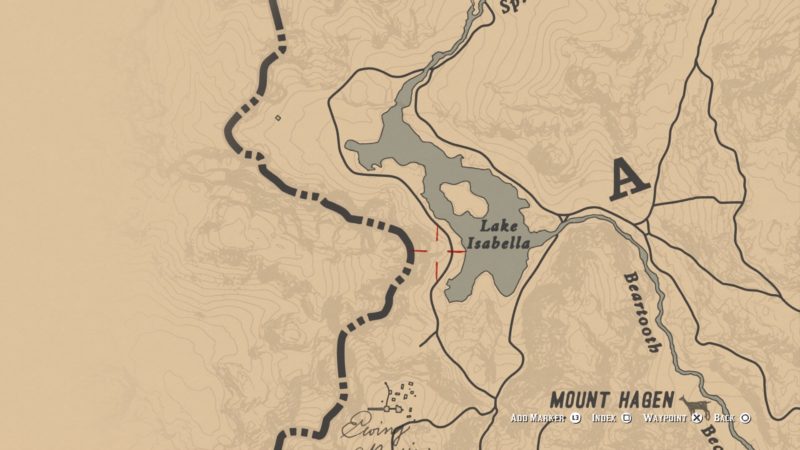 More specifically, it's found (at least for myself) somewhere near the cursor in the map shown above.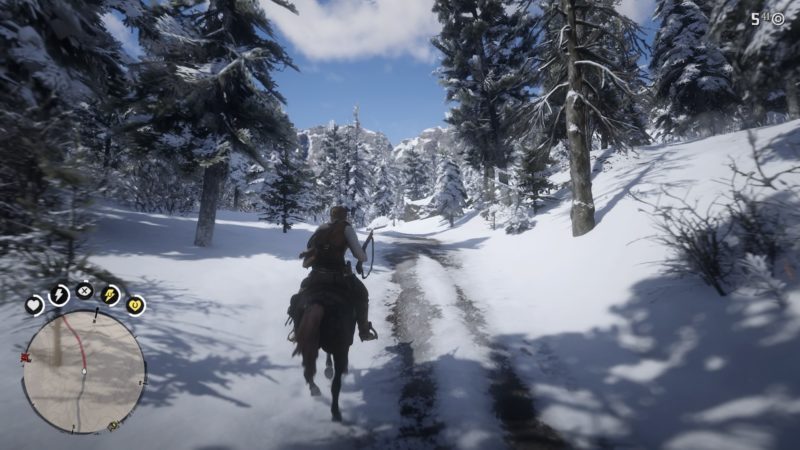 Keep following the road alongside Lake Isabella, and you should see a white horse on the way. Since it camouflages well with the surroundings, it may be difficult to spot it.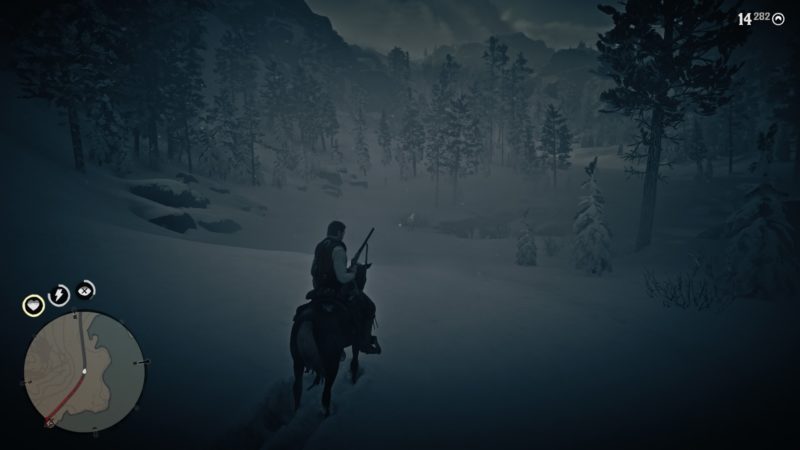 The white Arabian isn't easy to tame at all. In fact, it's probably the hardest.
You need to hold L2 to lock on with the horse while you walk towards it. Call the horse first.
As it gets agitated easily while you're going towards it, remember to press the button to calm it down. There's a short time frame to calm it down when it's most agitated, so do look out for it.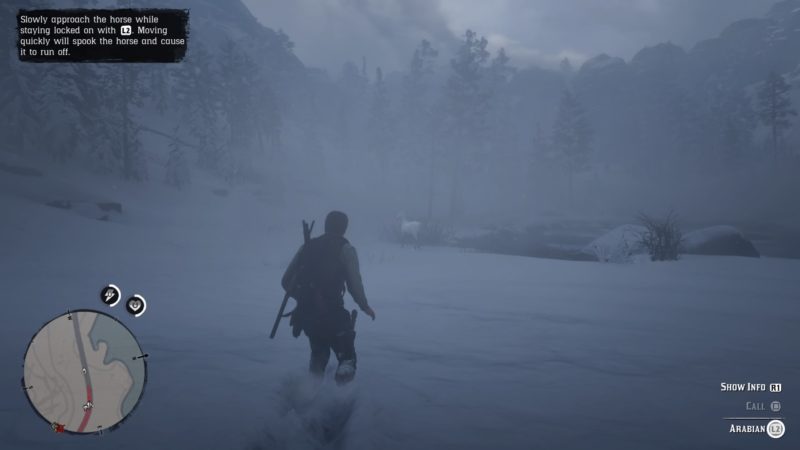 Rinse and repeat the process as you get towards it.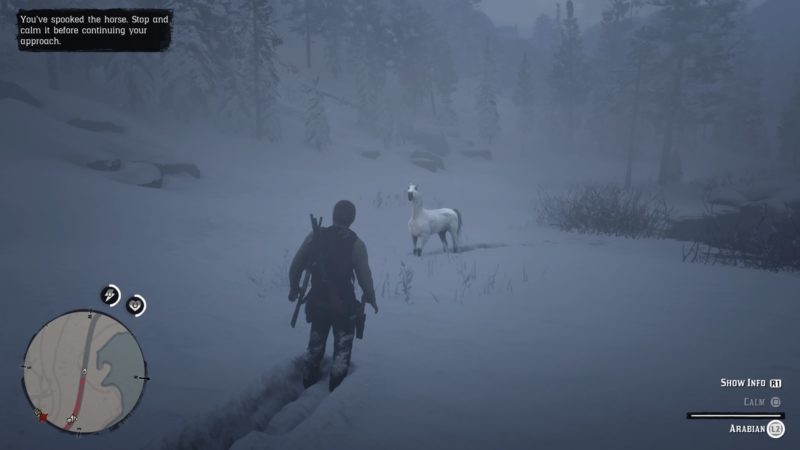 When you manage to stand right beside it, there should be an option to mount the horse.
But it's not over yet. Even on the horse, you have to calm it down and move towards the opposite direction of the horse's movement.
It keeps you balanced that way.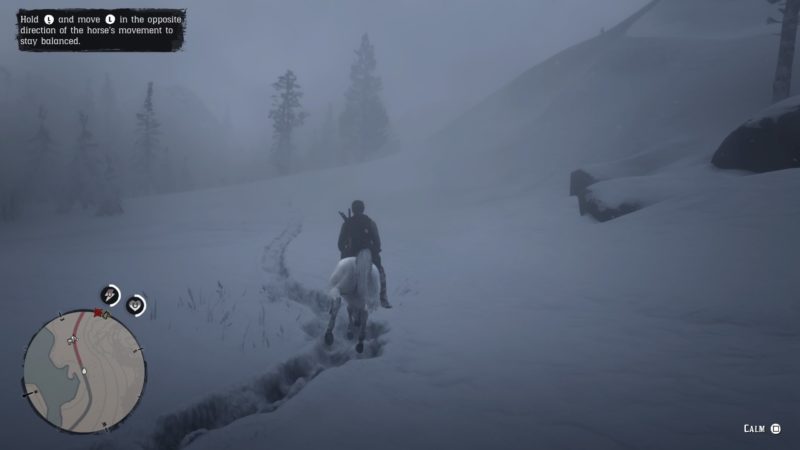 Otherwise, you will fall from the horse, and it will run away again.
If it does, you have to repeat the same process all over again.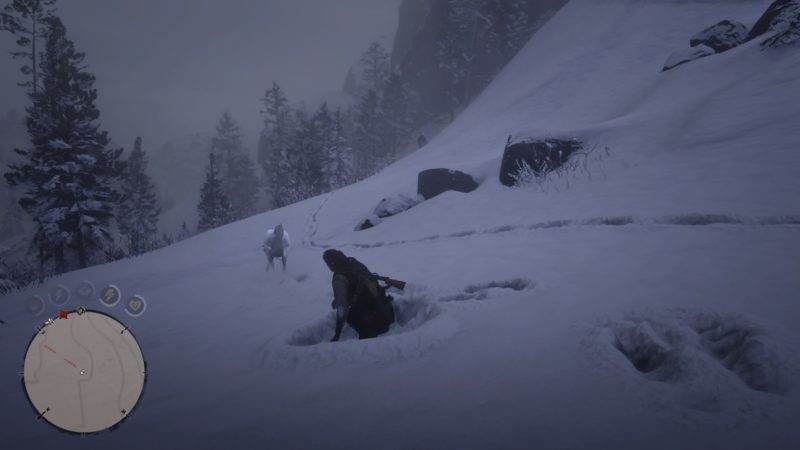 If you're impatient like myself, you may find yourself killing the horse (pic below).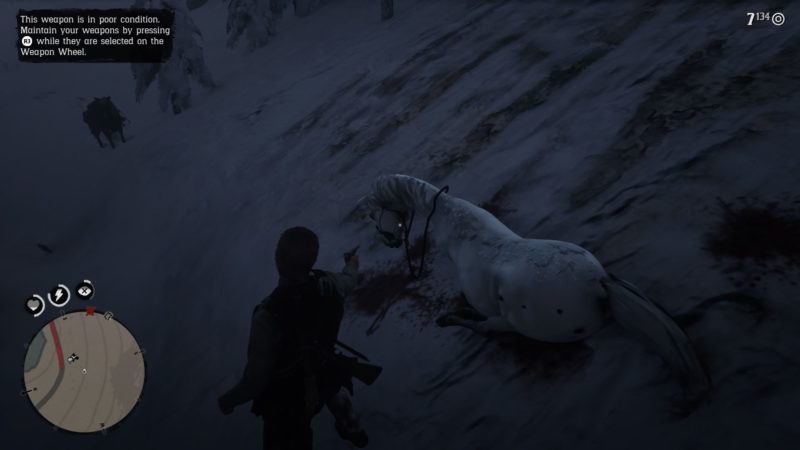 You can also get a black Arabian from the stables
If you're bad in taming the horse, you can actually buy an alternative from the stables. A black Arabian can be bought from the stables for about 1,000 dollars.
If not mistaken, the stats should be the same, which makes it equally the fastest horse available in RDR2.
Unfortunately, you can't buy it early in the game. It's only available pretty late in the game, maybe in Chapter 6 or so when the story mode is about to end.
Read also: Red Dead Redemption 2: Gold Bar Glitch
In a nutshell
You can get a white Arabian for free at Lake Isabella but it requires a lot of effort. Fortunately, you can buy a black Arabian from the stables at a later part in the game.
Alternatively, the second fastest horse should be sufficient in completing the game.
---
Related articles:
Walkthroughs, Tips And Guides On Red Dead Redemption 2
Red Dead Redemption 2: How To Find The Pagan Ritual (Location)
Red Dead Redemption 2: 10 Strange Encounters (Easter Eggs)
Best Weapons Of Each Type In Red Dead 2
Complete List Of Cheat Codes In Red Dead Redemption 2