Red Dead Redemption 2 is one of the most realistic games to date but it comes with a price.
It brought about the effect of the game being generally slow. Movement, looting and other features are rather slow and realistic.
The time taken from one place to another using a horse is also pretty long. Fortunately, there's a fast travel feature in RDR 2 (but it's rather limited).
How do you unlock fast travel in Red Dead Redemption 2?
Go to your camp's ledger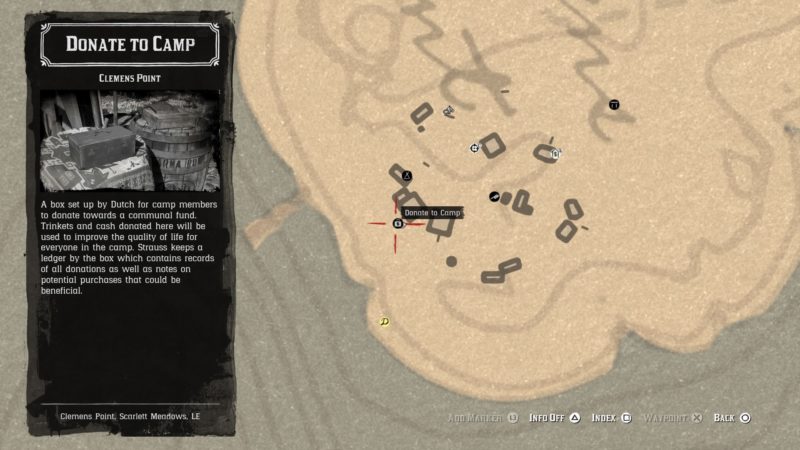 To unlock fast travel, you need to go to camp. I'm not sure if this was available in the first camp, but it's definitely in the second camp.
Go to your ledger, i.e. the same place you donate money or items to camp. It's the book beside the donation box.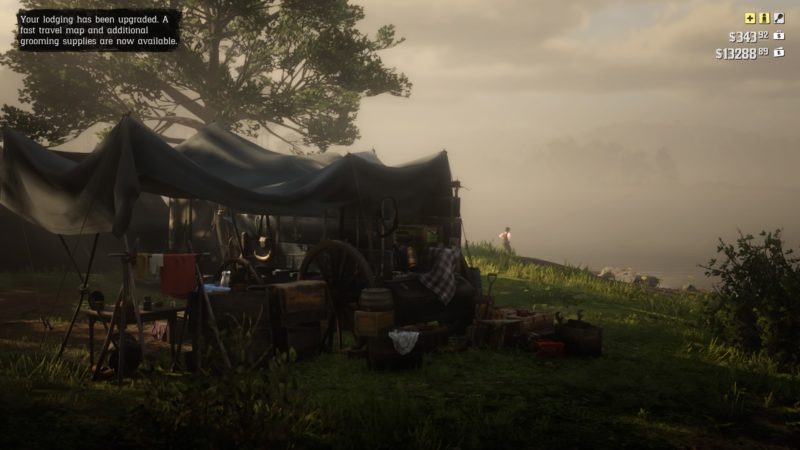 When you enter your ledger, you can purchase some items or features using the camp's money. Find "Next In Line" inside the ledger.
Purchase the fast travel feature
It should cost $325 to upgrade that Next In Line feature. If you can't find it, you may need to get the "First Things First" prior to it.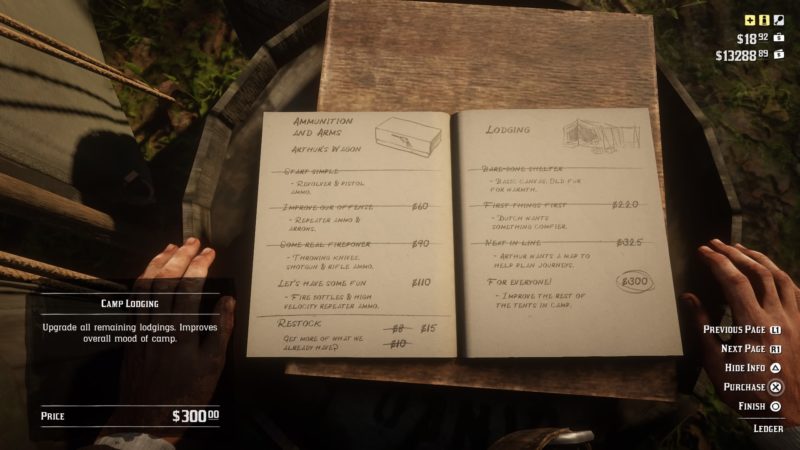 Once you have purchased the Next In Line, you should see a map at your own place in the camp site. Press the fast travel button.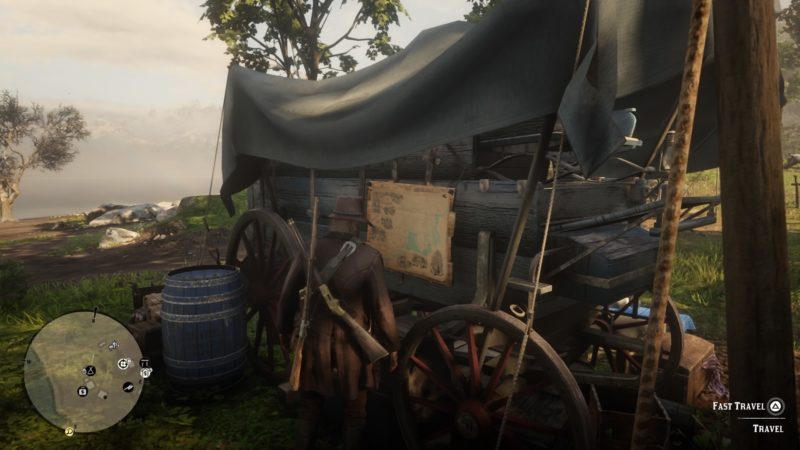 At the moment you should see four places you can fast travel to. I'm not certain but there'll probably be more as you unlock more places.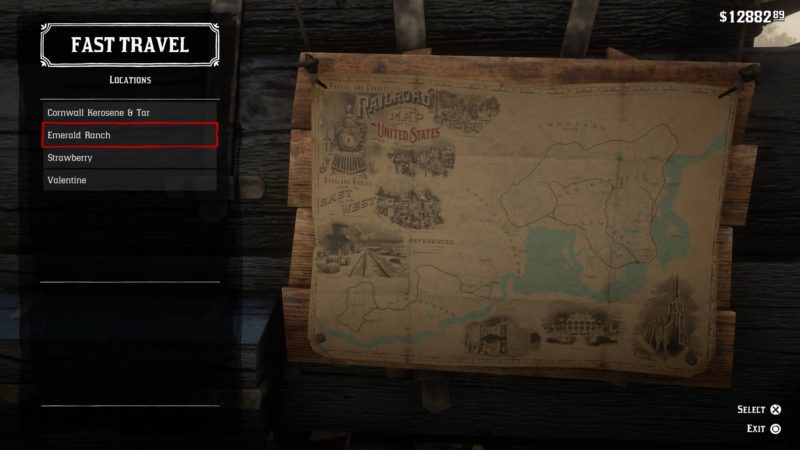 And that's it for fast travel. Hopefully you find it helpful.
---
Related articles:
Red Dead Redemption 2: The New South (Walkthrough)
Red Dead Redemption 2: An American Pastoral Scene
RDR 2: A Strange Kindness (Walkthrough)
Red Dead Redemption 2: Pouring Forth Oil
Red Dead Redemption 2: A Fisher Of Men (Walkthrough)
Gold Bar Glitch In Red Dead Redemption 2
Red Dead Redemption 2: The Sheep And The Goats (Walkthrough)