Exit Pursued By A Bruised Ego is your first legendary animal hunting mission in Red Dead Redemption 2.
You have to follow Hosea on a journey to hunt a bear and that probably takes two days.
Here's a walkthrough of Exit Pursued By A Bruised Ego in RDR 2.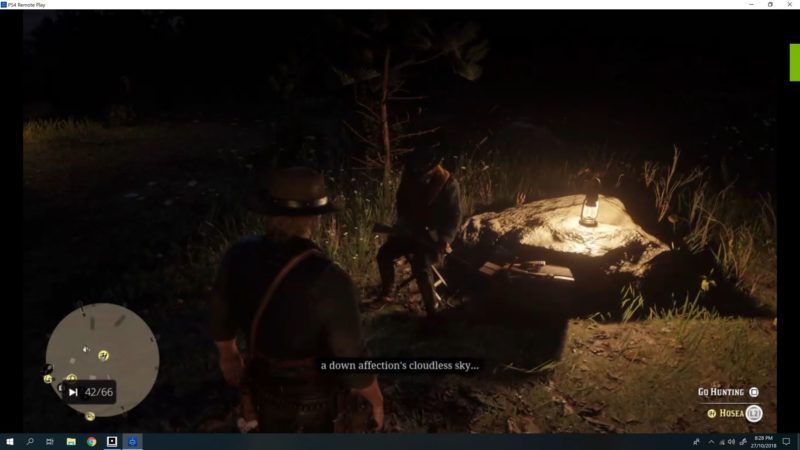 To start the mission, talk to Hosea at the camp site. he is marked by the H on the radar.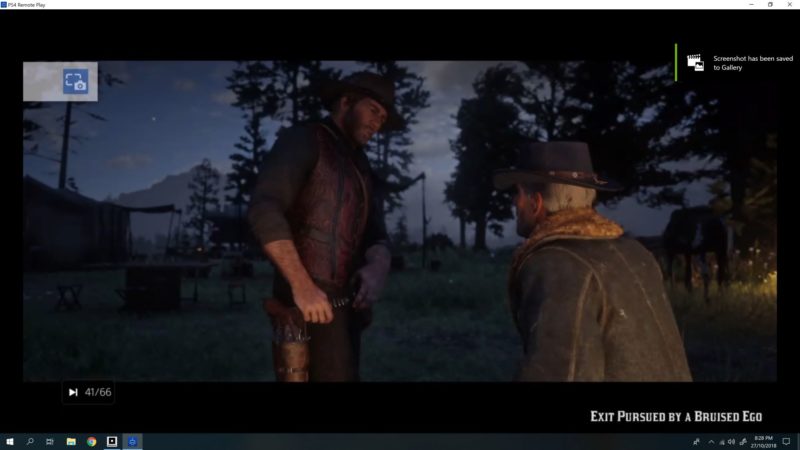 After starting the mission, he will bring you to town to buy a new horse. In the meantime, he asked you to ride another horse to town.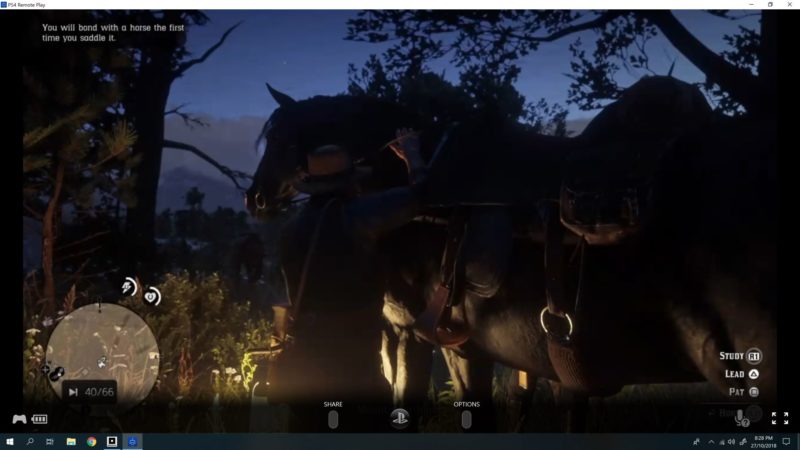 Go to the stable
First objective is to go to the stable in Valentine town.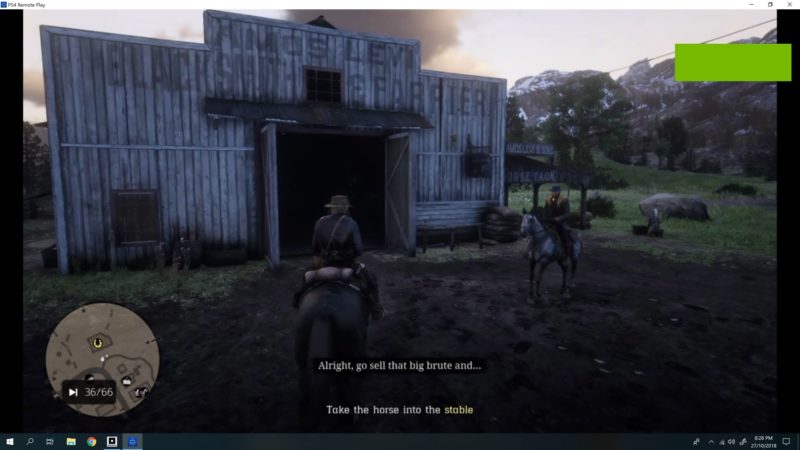 While you're there, you can choose to sell the Shire (your new horse from camp) or just put it in the stable.
It's only $5.20 if you sell it though.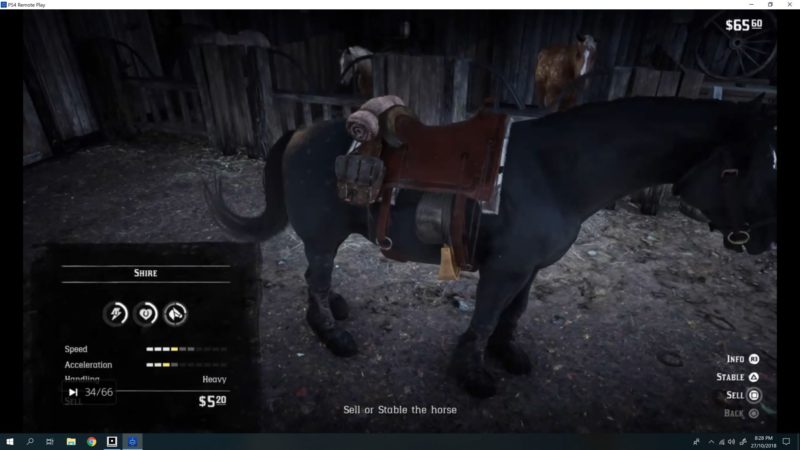 Even if you chose to stable the horse, you still need to buy 1 horse. The prices are shown in the image below.
The more expensive ones have much better stats.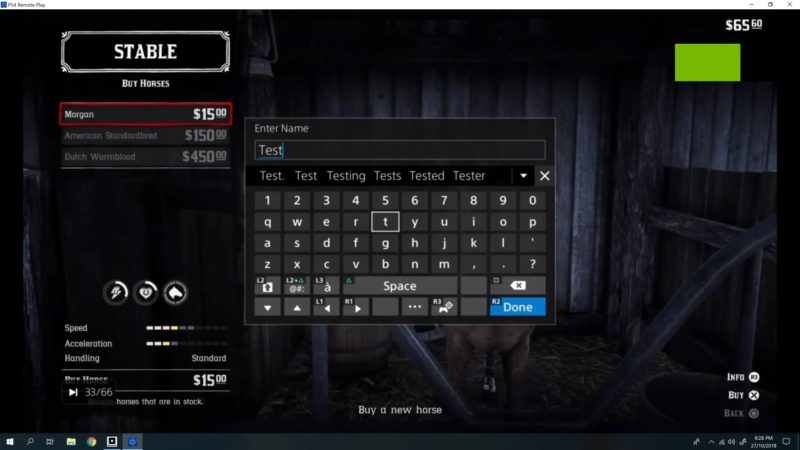 You can also choose your own name for the new horse.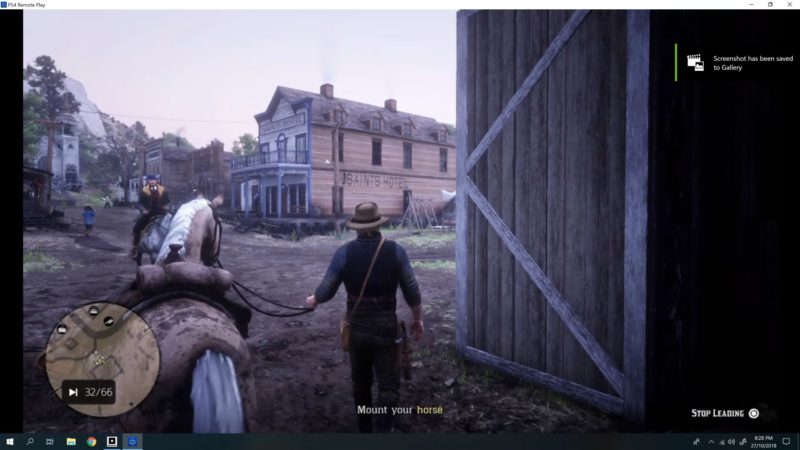 Lead your new horse out and mount the horse. You and Hosea will now ride towards the bear's location.
Set up a campfire
As it's dark, Hosea will suggest setting up a campfire. Before that, there'll be rabbits near the camp site. Shoot one of them and stow the rabbit on your horse.
You can cook it for dinner.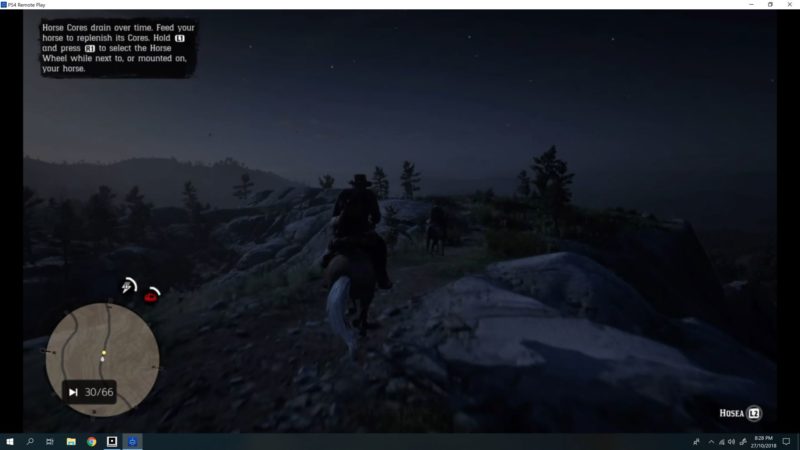 To set up a campfire, just open your item menu and click on it. You will be taught how to do it all though.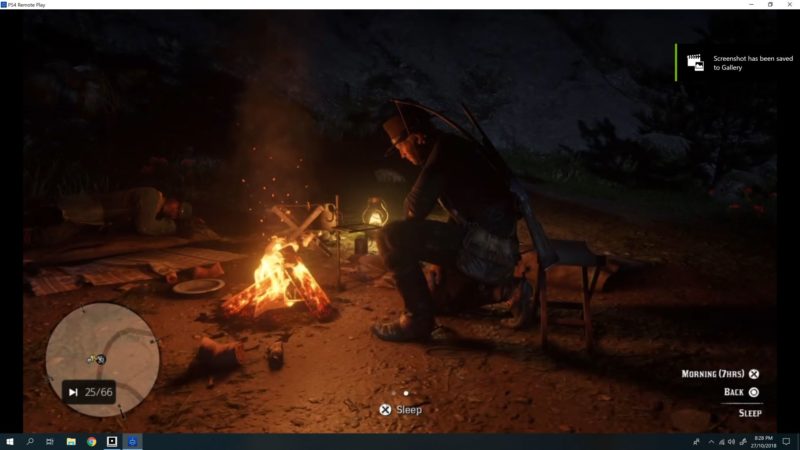 You will also be asked to craft a potent predator bait and also some food during the campfire part.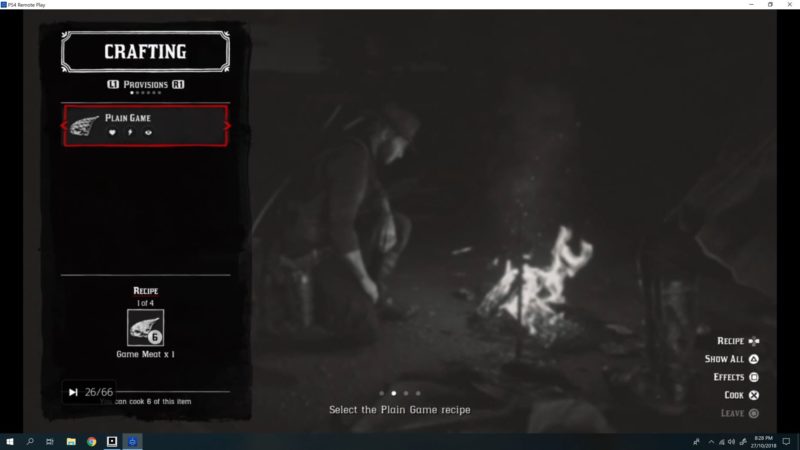 This predator bait is for luring the bear. To craft one bait, you need a gritty fish meat and a blackberry.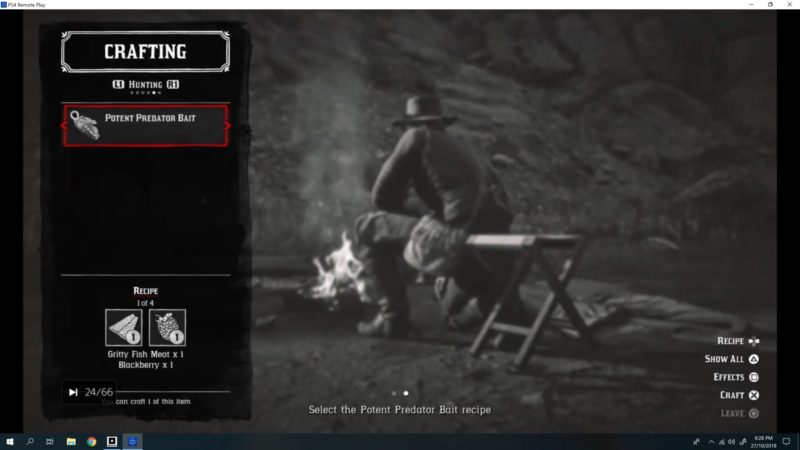 And that's about it for the night. You have to sleep for about 7 hours to the morning.
Continue the journey in the morning
You will ride again in the morning with Hosea.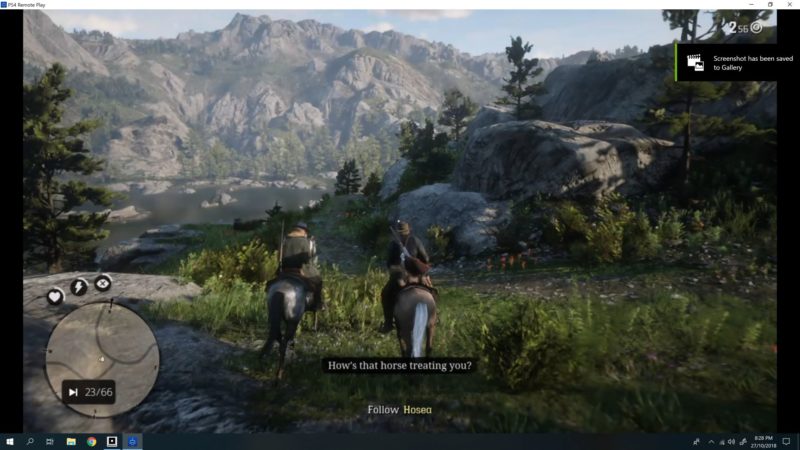 Go to the lakeside. Just follow Hosea there.
While you're there, you need to scan for bear tracks. Use your Eagle Eye skill to see tracks marked in yellow.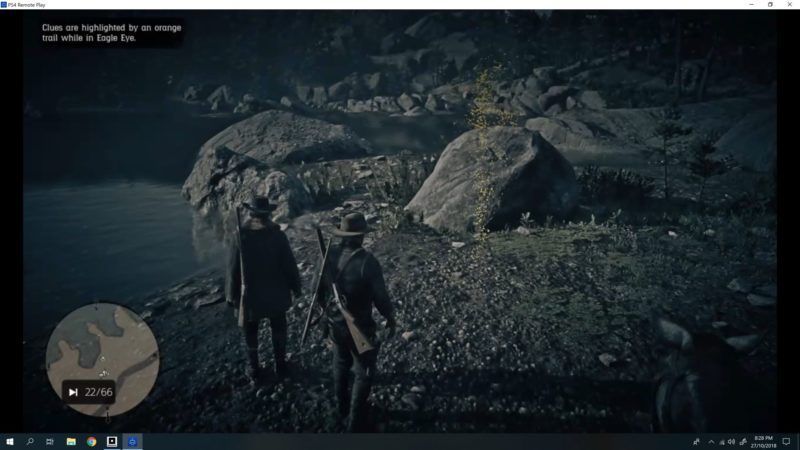 Keep following the tracks. There will be a few clues on the way.
At one point, he will ask you if putting a bait is better or just splitting up. Personally, I chose putting a bait there.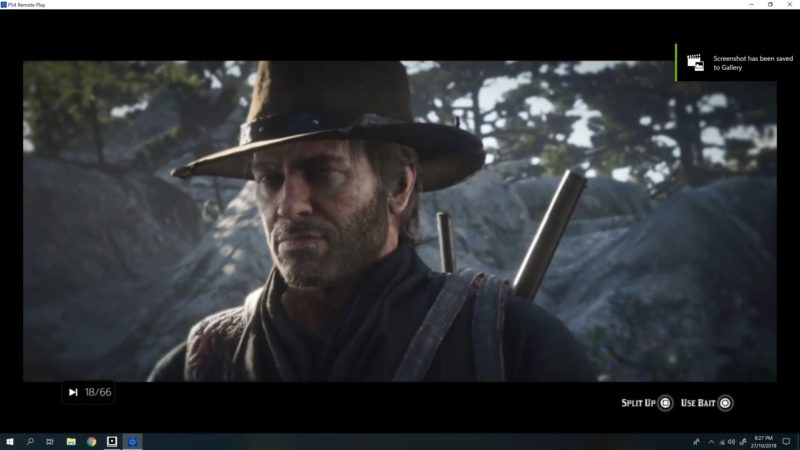 Plant the bait
You will reach a few rocks where the tracks disappear. Put the potent predator bait there and wait behind a huge rock with Hosea.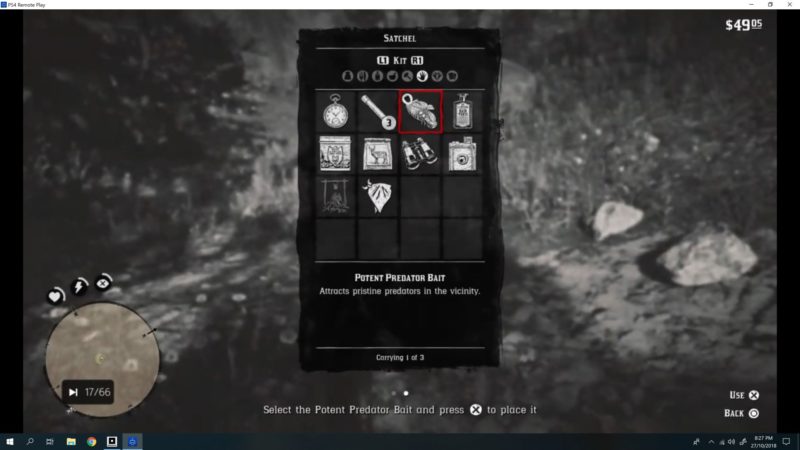 As nothing happens, you guys will go to check out the bait.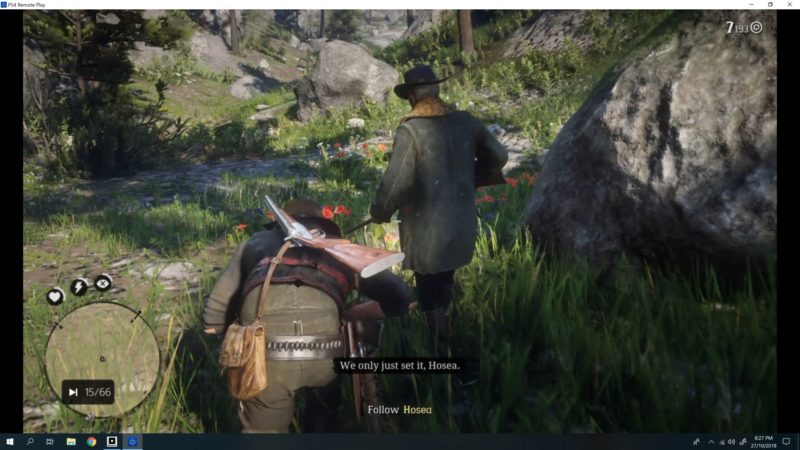 The bear then appears and attacks you. Shoot it a couple of times and it will run away.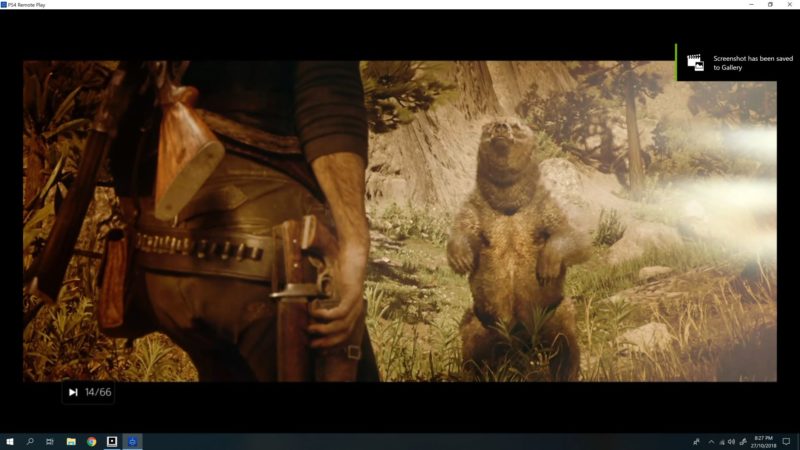 After the bear runs away, you have to talk to Hosea.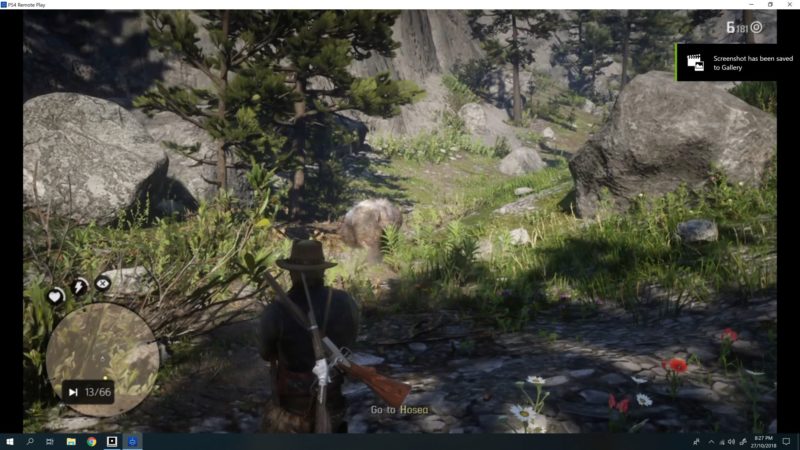 He will tell you that he's too old for this and hands you a map of all the legendary animals. The mission ends here and you will have the choice to either follow Hosea back to camp, or stay and kill the damn bear.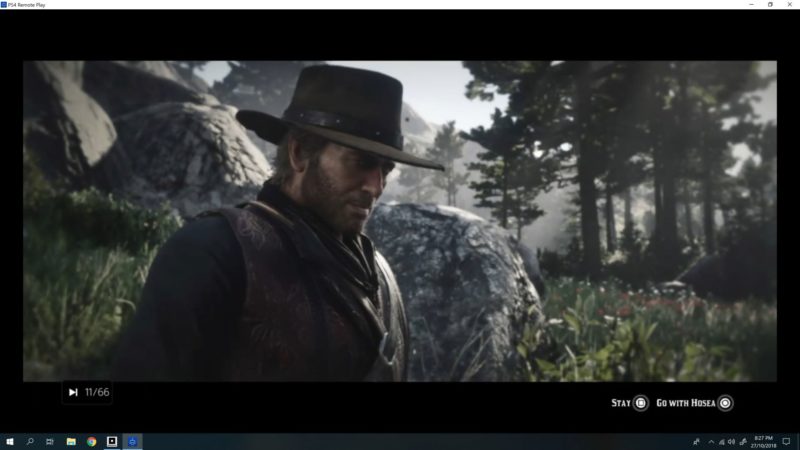 The log below shows what you need to get a gold medal for the mission:
Track the bear within 1 minute 30 seconds
Shoot the bear at least 6 times
Complete within 12 minutes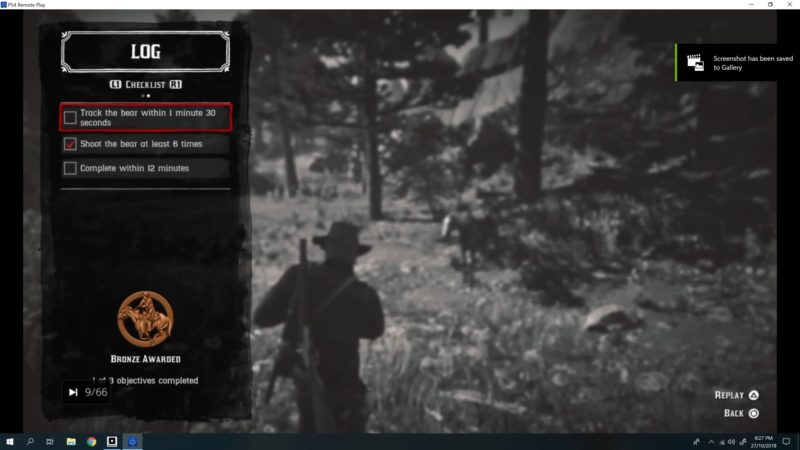 How to hunt the bear
If you had chosen to stay, read on. Continue tracking the bear like you did earlier using Eagle Eye.
There will be yellow markers again.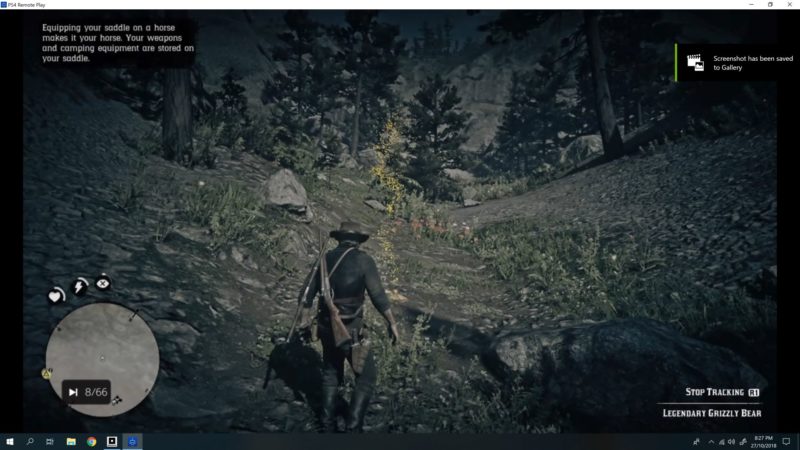 This time, the bear isn't that far. It will notice you even if you're standing far away.
Prep your rifle and start shooting the bear as it rushes towards you.
If you're like me, the bear will overpower you but you can break free by tapping the action button.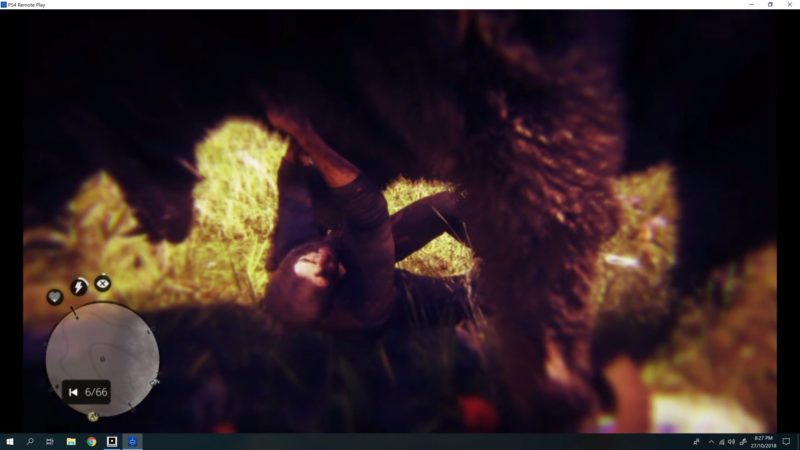 Once you break free, keep shooting until it's dead.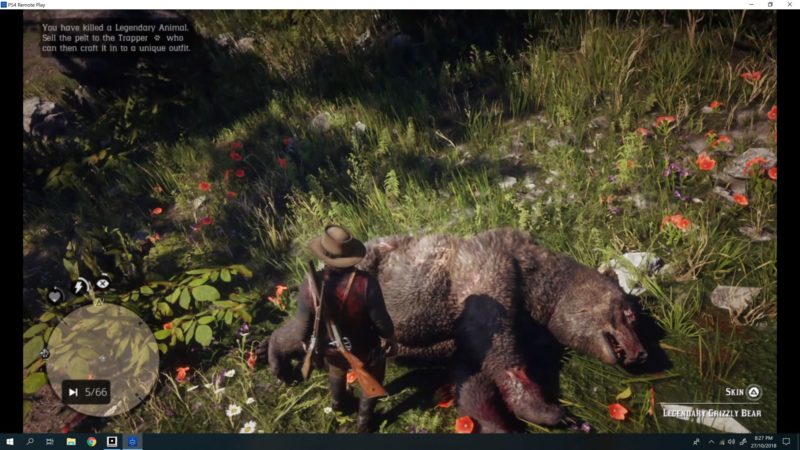 When this legendary animal is dead, you can skin it. It becomes a bear pelt which is valuable.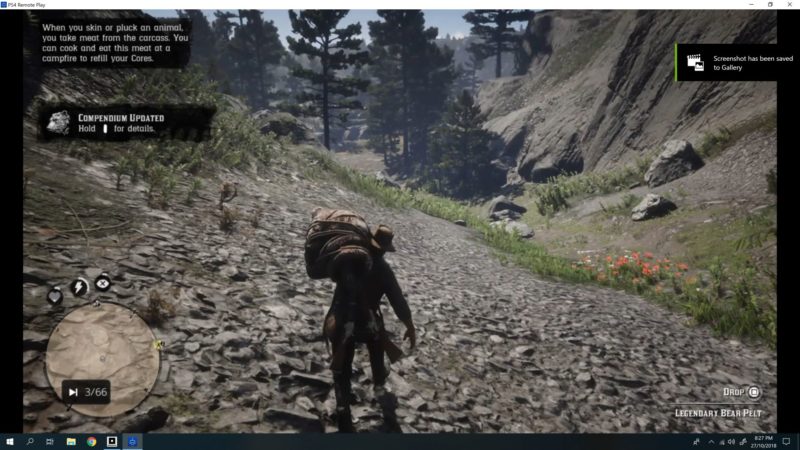 Carry the bear pelt and stow it on your horse if you wish to sell it.
Where to sell animal pelts
If you wish to sell the bear pelt, find a person called the Trapper. You can find him on the map, close to where the bear died.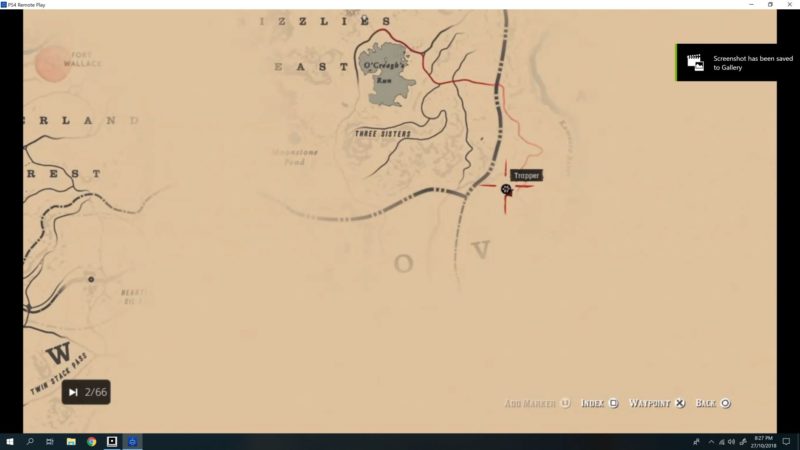 Just take your horse there. You will see this dude in the middle of the forest.
You can choose to buy or sell stuff. The bear pelt can be sold for about $60 if I remember correctly.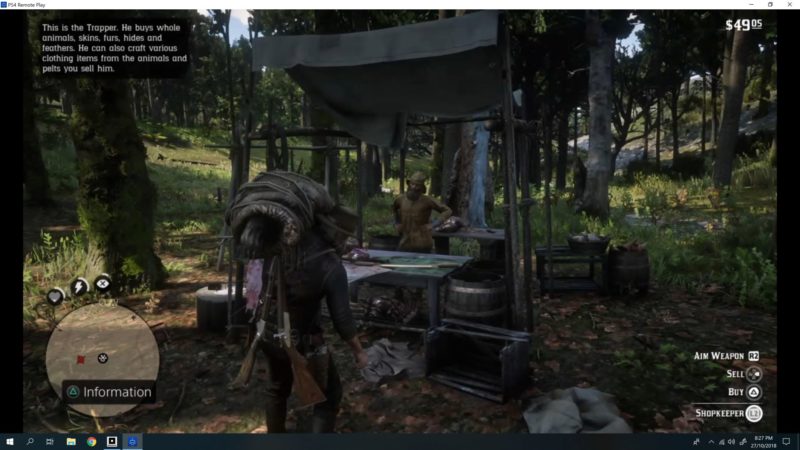 And that's about it. Hopefully this hunting walkthrough of Exit Pursued By A Bruised Ego has been helpful.
---
Related articles:
Red Dead Redemption 2 Debt Collection – Lilly Millet
Red Dead Redemption 2: The Spines Of America (Guide)
RDR 2: Money Lending And Other Sins Walkthrough
Red Dead Redemption 2: How To Remove Bounty
Red Dead Redemption 2: Good, Honest, Snake Oil (Walkthrough)
RDR2: Paying A Social Call (Walkthrough)
Red Dead Redemption 2: How To Take A Bath