Emmet Granger is one of the legendary gunslingers you have to meet in Red Dead Redemption 2.
Your mission is to get some of Calloway's quotes from Emmet and perhaps some story on Jim "Boy" Calloway.
Here's a walkthrough on finding and meeting Emmet Granger in RDR 2.
Find Emmet Granger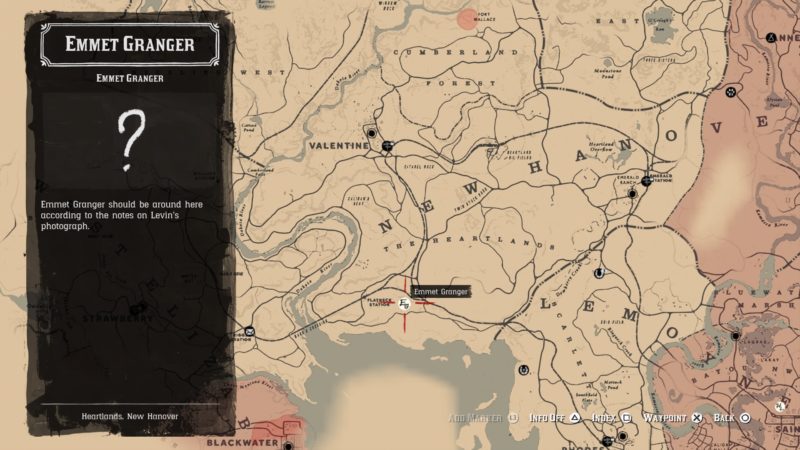 To start the mission, you need to look at his photograph and flip to the back for the wordings (just like the other gunslingers).
You will then find him in the map above. He's just east of Flatneck Station.
You will see him near a pig sty.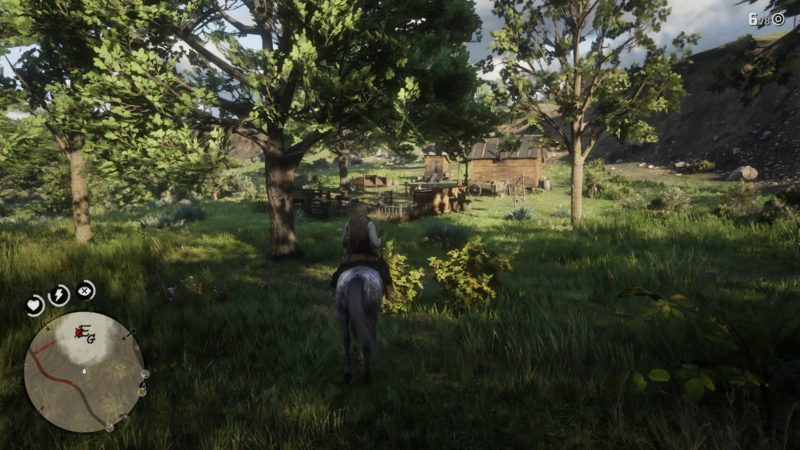 Talk to him to begin the mission.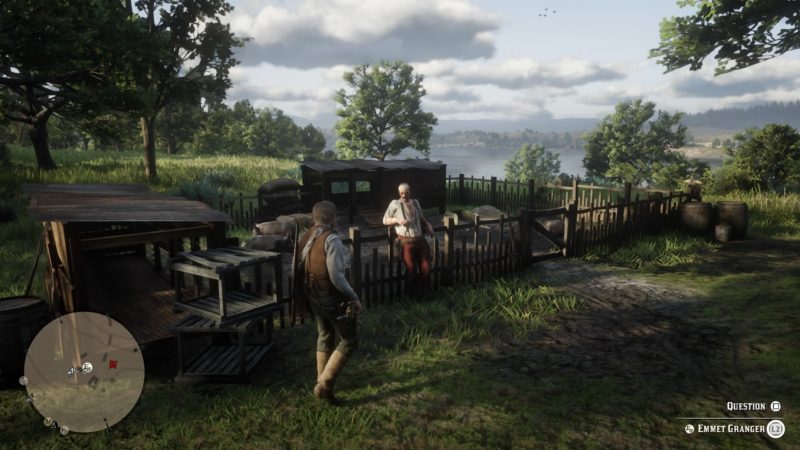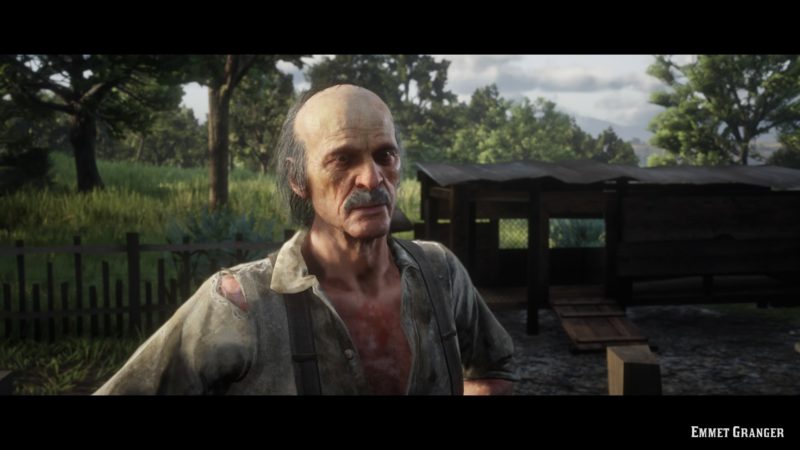 Clear the pigs' manure
In exchange for stories from Emmet, Arthur agrees to help him clean the pig manure.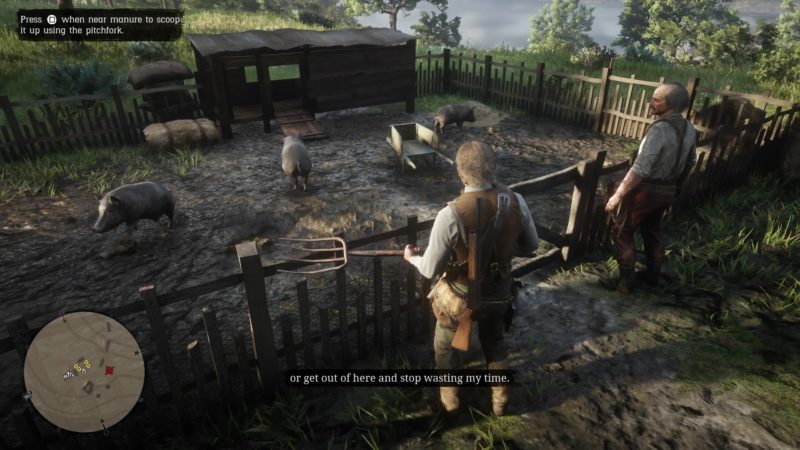 Grab the pitchfork outside the sty and clear about four or five pigs' manure. You have to scoop it up and put it in the wheel barrow.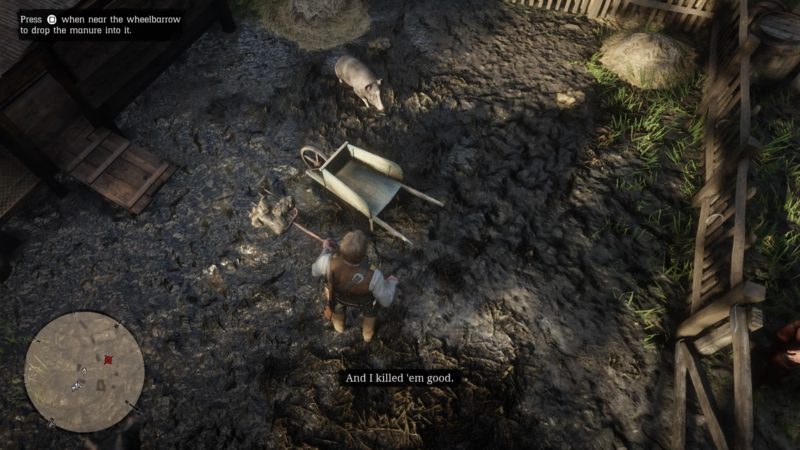 Once you're done with all the chores, talk to Emmet for more information.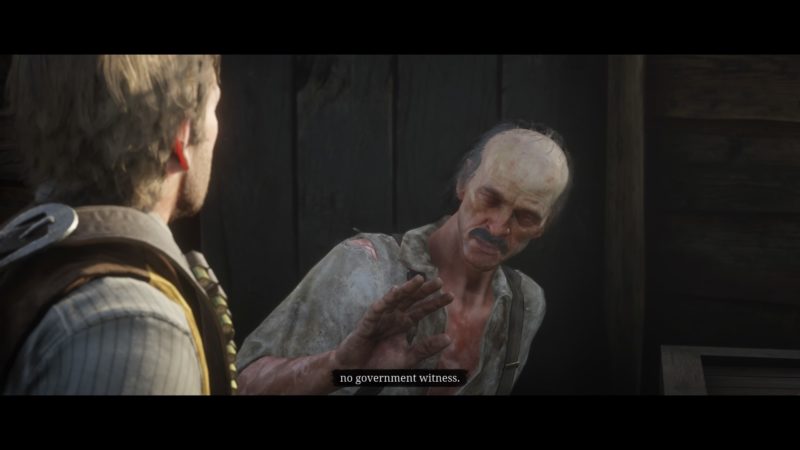 He will then give you stories of himself instead of Jim "Boy" Calloway.
Place a dynamite on the manure
To threaten him to tell some relevant stories, place a dynamite on the manure. Just go to the manure store and press R2 to place a dynamite.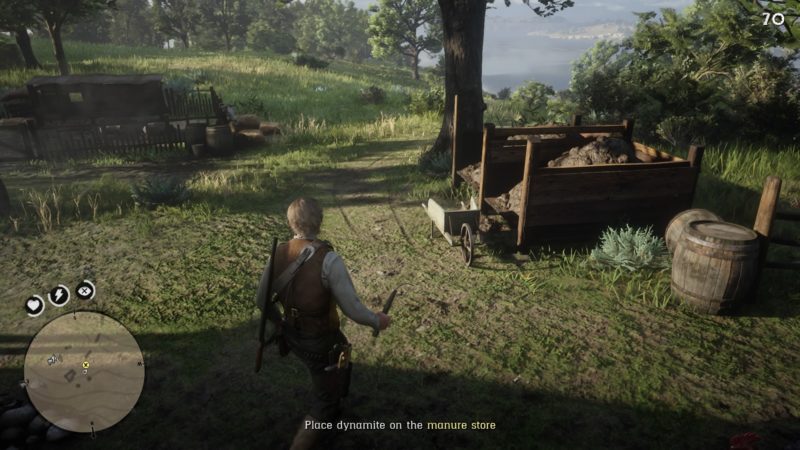 The poop will then fly all over the place and over Emmet Granger.
Defeat Emmet Granger in a duel
He will then be pissed off and wants a duel with you. Once again, slowly press R2 to fill the meter for dead eye.
Shoot at him as quickly as possible before he throws the knife at you.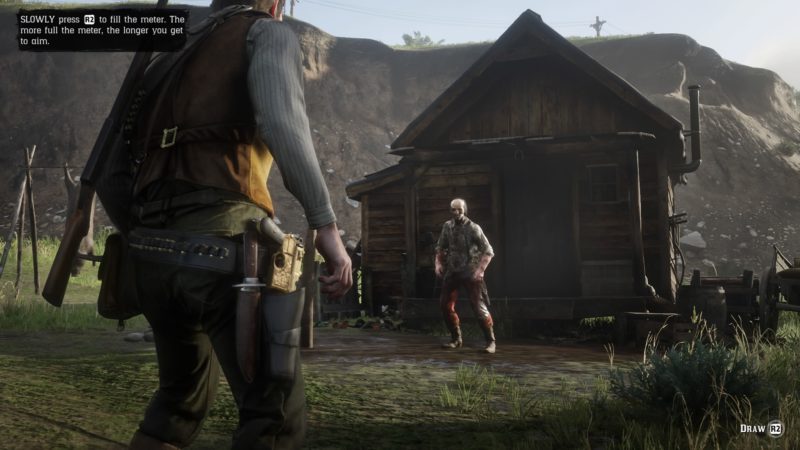 You don't need to shoot his head. Just aim for his body.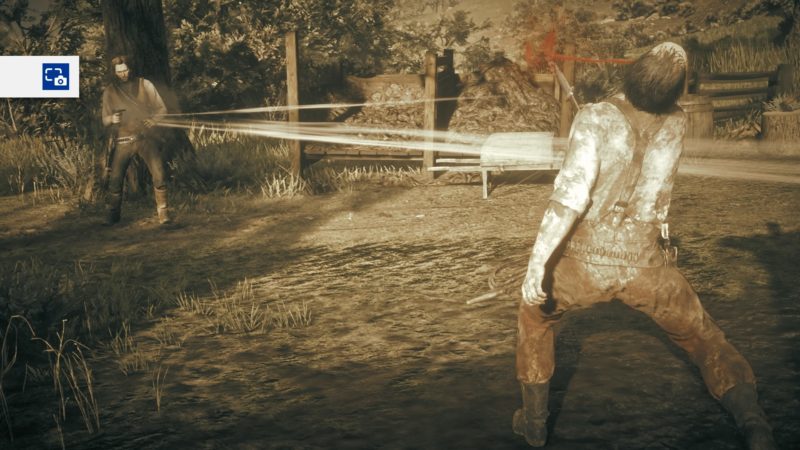 Once he's dead, take a photo of him using the camera in your item menu.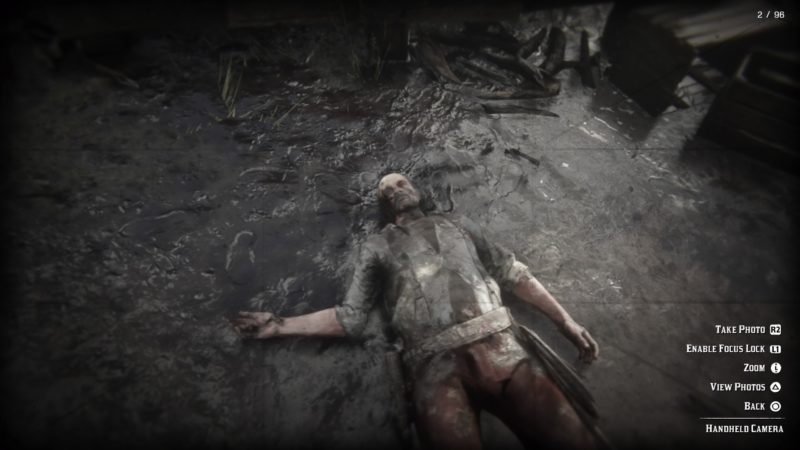 And that's it. The mission completes here.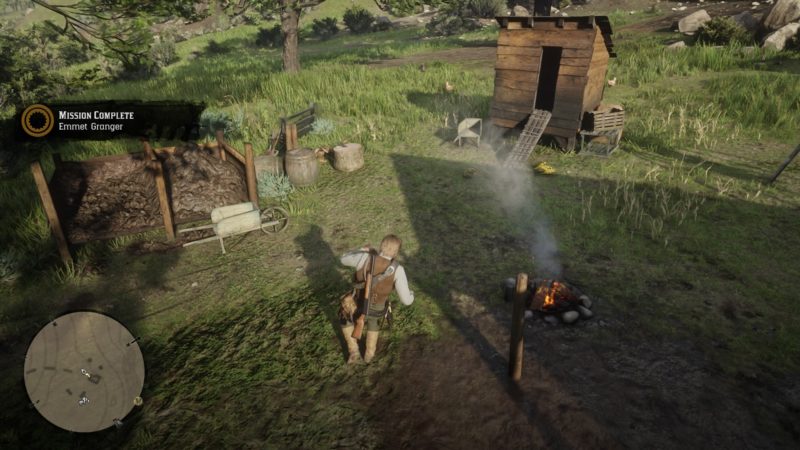 ---
Related articles:
Urban Pleasures (Walkthrough) – Red Dead Redemption 2
Red Dead Redemption 2 Gunslinger Mission: Flaco Hernandez
Red Dead Redemption 2 Gunslinger Mission – Billy Midnight
Gunslinger Mission – Black Belle (Red Dead Redemption 2)
Red Dead Redemption 2: A Bright Bouncing Boy (Walkthrough)
The Course Of True Love (Part 4 & 5) – RDR 2