Red Dead Redemption 2 comes with a bounty system, similar to what Assassin's Creed Odyssey has.
You will get a bounty on your head if you start committing crimes against other people, especially in towns.
This also depends if there's any witness at the location. You shouldn't get a bounty if there aren't any witnesses.
Whenever someone sees you committing a crime and reports it, an investigation will be done and you will be slapped with a Wanted poster after the investigation.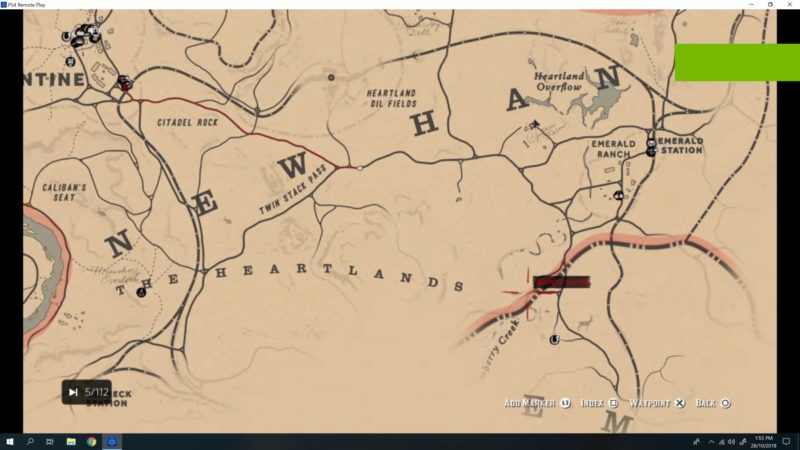 If you see the red areas in the map above, it means the sheriffs will hunt you down if they see you in those areas.
How to pay off your bounty in RDR 2
If you have a bounty, some bounty hunters will also come after you. To pay off your bounties, get to the post office. Any post office should do.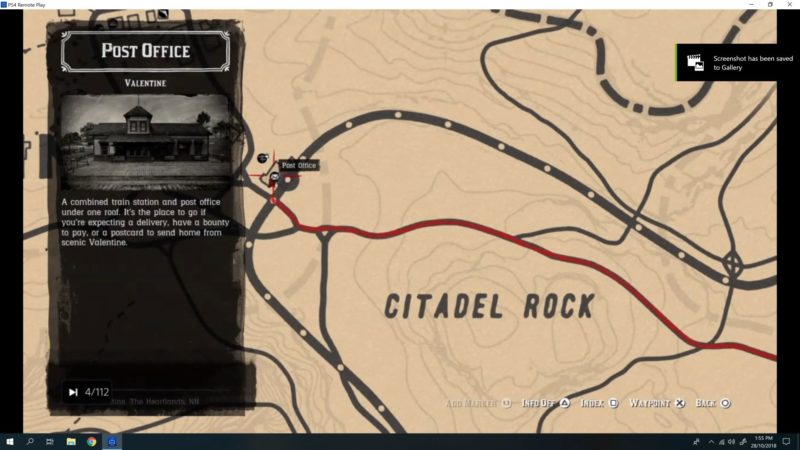 There's one post office at Valentine.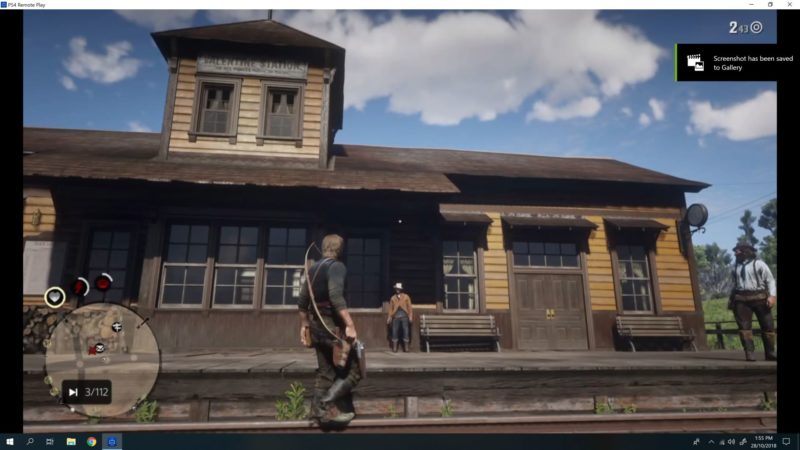 It's part of the Valentine station building. Just walk into the door and go to the counter. Talk to this station clerk and you can see how much bounty you may need to pay off.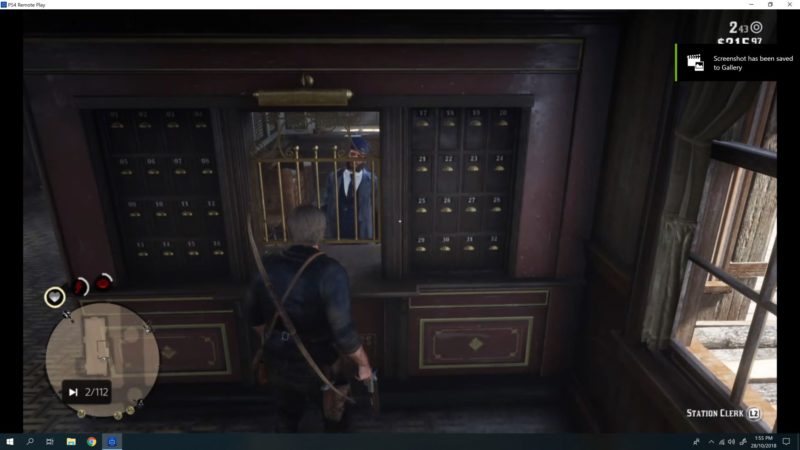 As you can see in the image below, I owe $30 as the bounty for New Hanover and zero elsewhere. Just pay the money and you're done.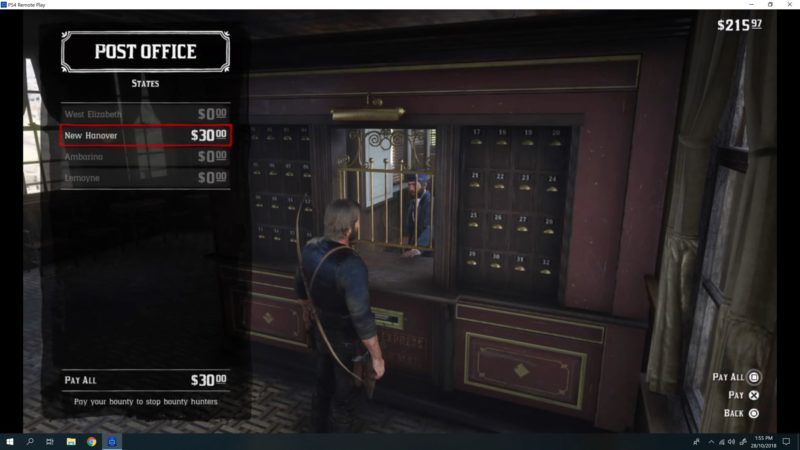 Hopefully this brief guide has been helpful for you.
---
Related articles:
Red Dead Redemption 2: Blessed Are The Meek (Walkthrough)
Red Dead Redemption 2: The Spines Of America
RDR 2 (Debt Collection) – Lilly Millet's Location
Red Dead Redemption 2: Money Lending And Other Sins 1
Red Dead Redemption 2: A Quiet Time (Walkthrough)
Exit Pursued By A Bruised Ego (RDR 2)
Red Dead Redemption 2: Good, Honest, Snake Oil (Walkthrough)
Red Dead Redemption 2: Paying A Social Call