In Red Dead Redemption 2, you will encounter a man who's writing a book on legendary gunslingers very early on in the game.
It should be back in Valentine town (first town in Chapter 2). One of the gunslingers you have to find is Black Belle.
Here's a walkthrough on the gunslinger mission (Black Belle) in RDR 2.
Find Black Belle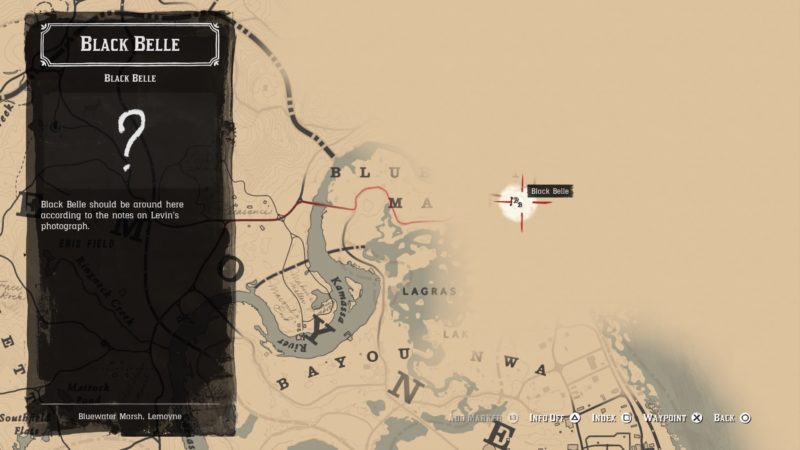 Black Belle is located on the eastern side of the map. She's in Bluewater Marsh, Lemoyne. You can see her exact location in the map above.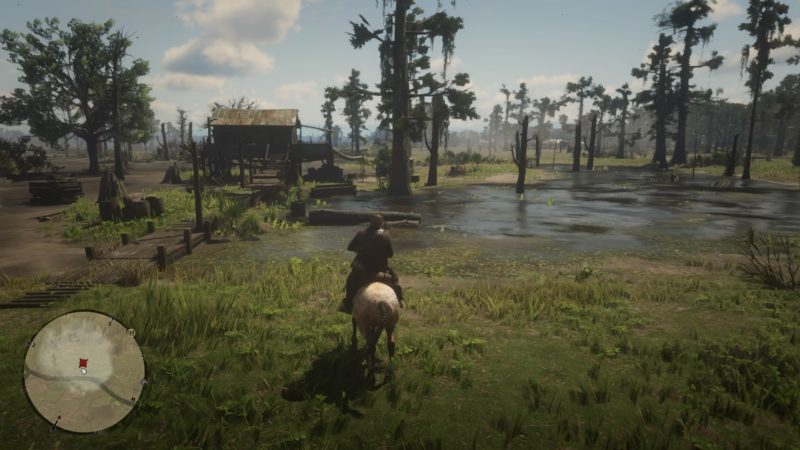 When you've reached the white area marked on the radar, you will notice a small house.
Go towards the house and you will find Black Belle.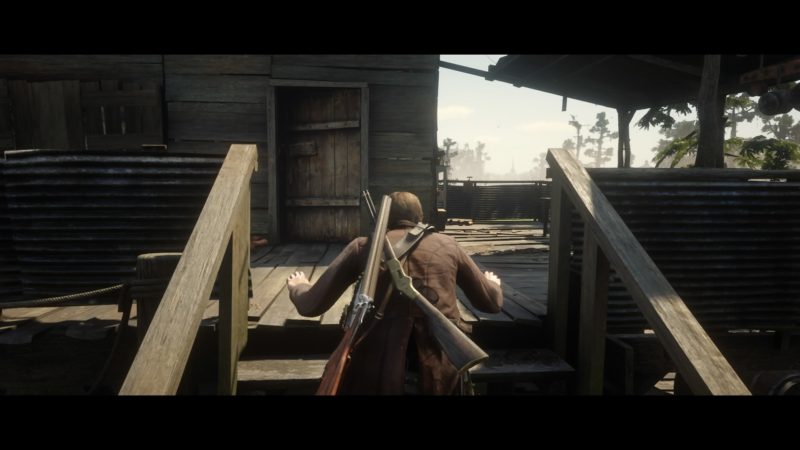 She will talk to you during the cutscene.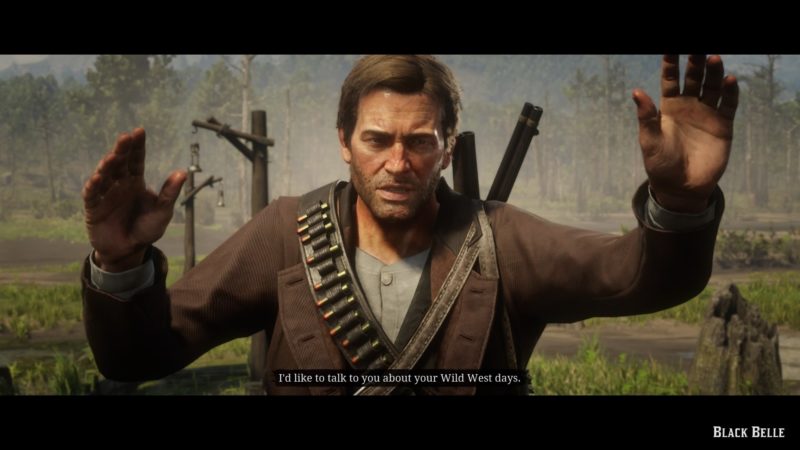 After awhile, bounty hunters will come looking to capture her.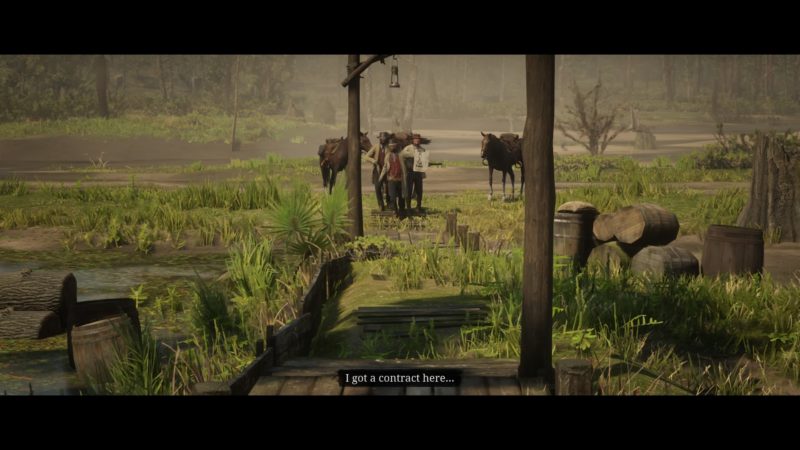 Kill all of the bounty hunters
For the first bounty hunter who walks towards you guys, Black Belle will ask you to detonate the plunger.
She has set explosives all around the place. Push the detonator and the guy will be sent flying.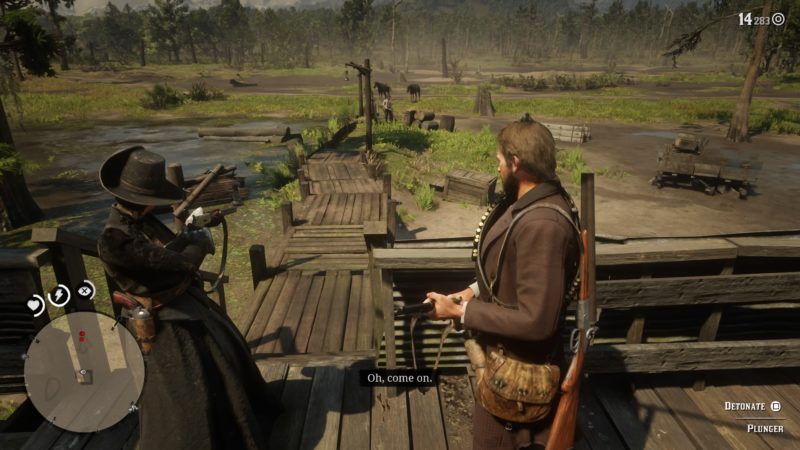 Shoot the remaining men. There'll be plenty more coming on their horses. Kill all of them.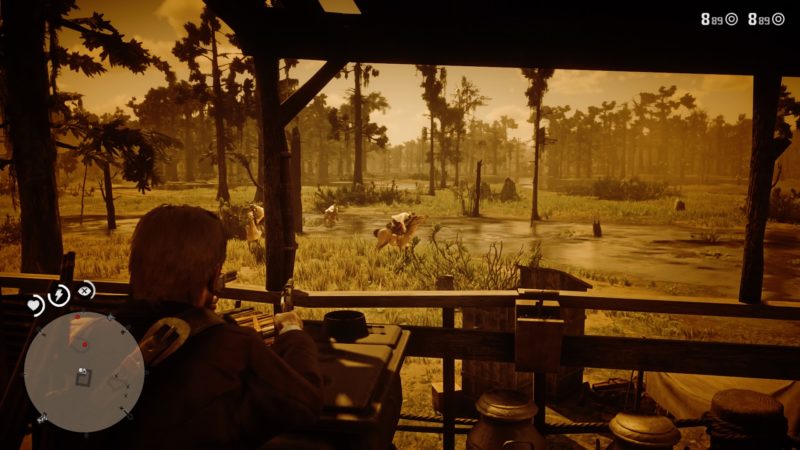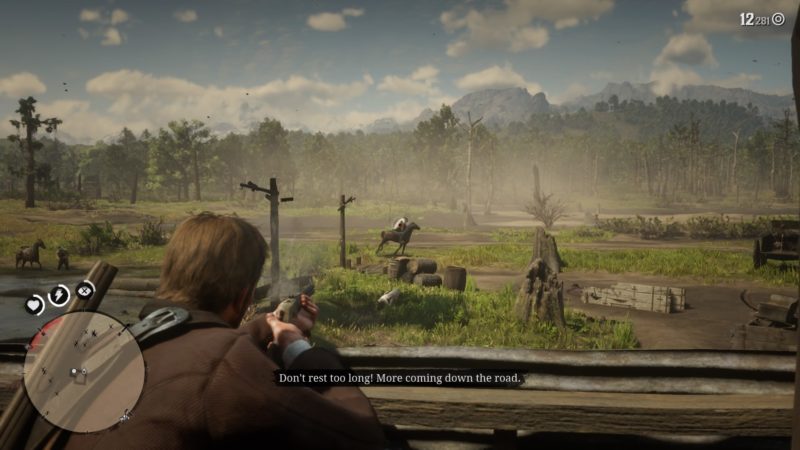 One of them will also bring a gatling gun here. Shoot anyone who uses the gatling gun.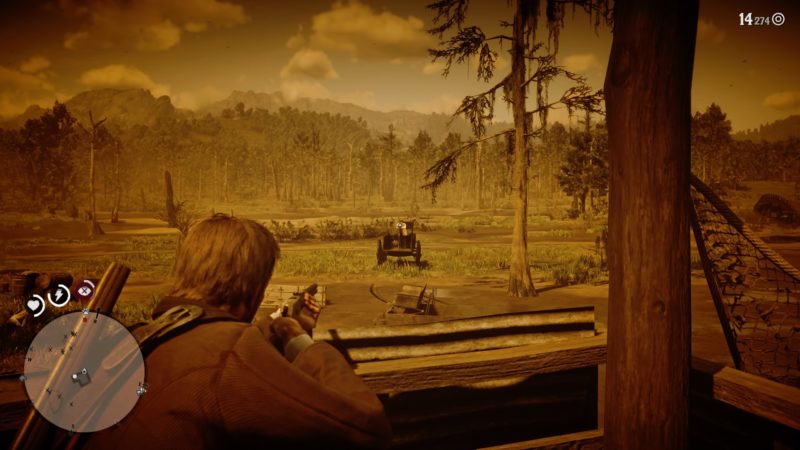 Get rid of all the remaining bounty hunters and your job is done.
Take a photo of Black Belle
You now have to take one photo of Black Belle for the book. Press L2 to start.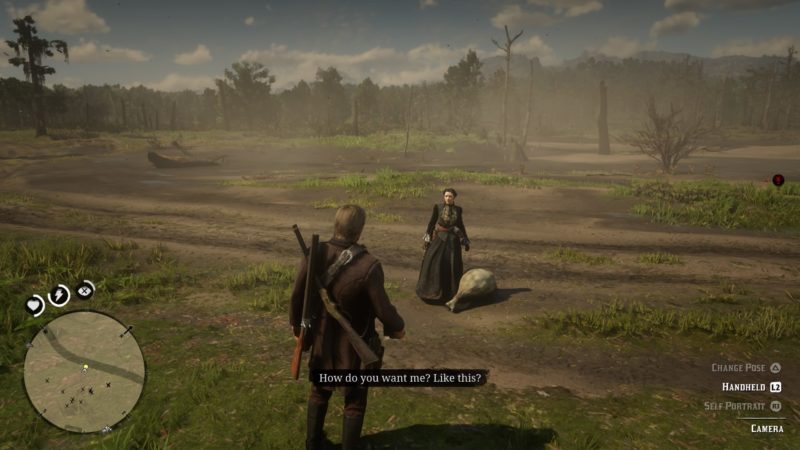 And that's it. The mission ends here.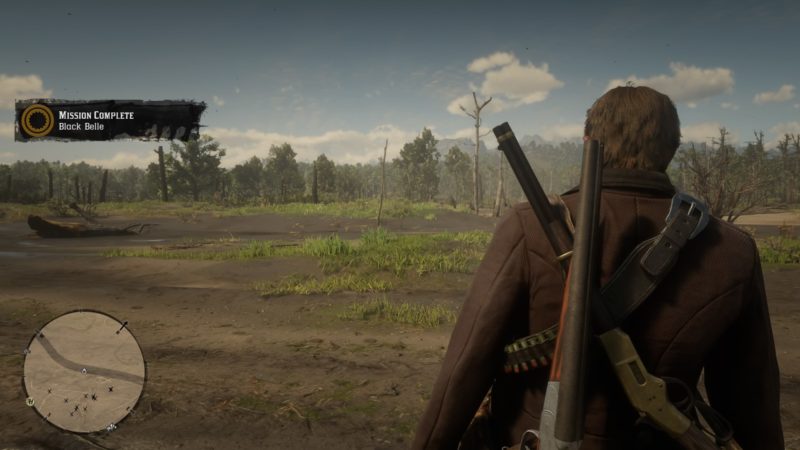 ---
Related articles:
Billy Midnight Location – Red Dead Redemption 2
Red Dead Redemption 2: Joshua Brown (Bounty)
RDR 2: The Smell Of The Grease Paint (Walkthrough)
Red Dead Redemption 2: The Iniquities Of History (Walkthrough)
Red Dead Redemption 2 Bounty Hunting – Mark Johnson
RDR 2: Debt Collection – Algie Davison
RDR2: The Joys Of Civilization (Walkthrough)