Billy Midnight is one of the legendary gunslingers you are helping Levin to find in Red Dead Redemption 2.
Your role is to talk to him and gather some information for Levin's book.
Here's a walkthrough on finding Billy Midnight as part of the gunslinger's mission in RDR 2.
After talking to Levin at the saloon in Valentine, he would have given you a couple of photos.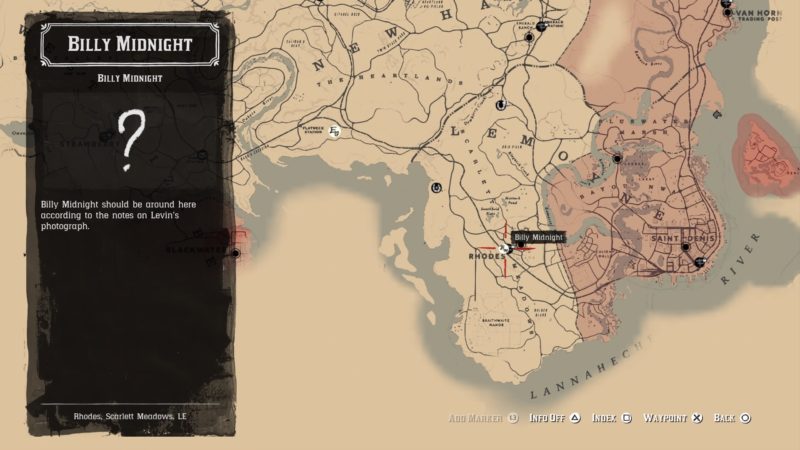 To start looking for Billy Midnight, you need to look at his photo and flip it to read the wordings behind.
Go to Rhodes Station
To find him, go to Rhodes Station as shown in the map above. Talk to the station clerk Alden who is your acquaintance.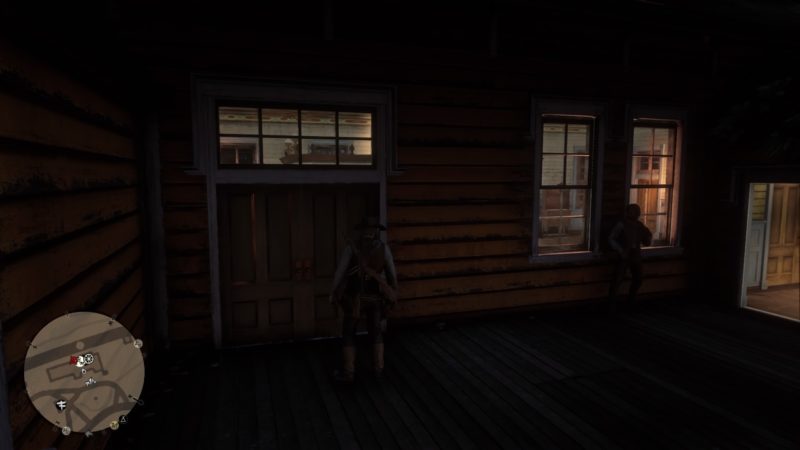 Ask for Billy Midnight. He will tell you that Billy is usually seen in the train, drinking all the time.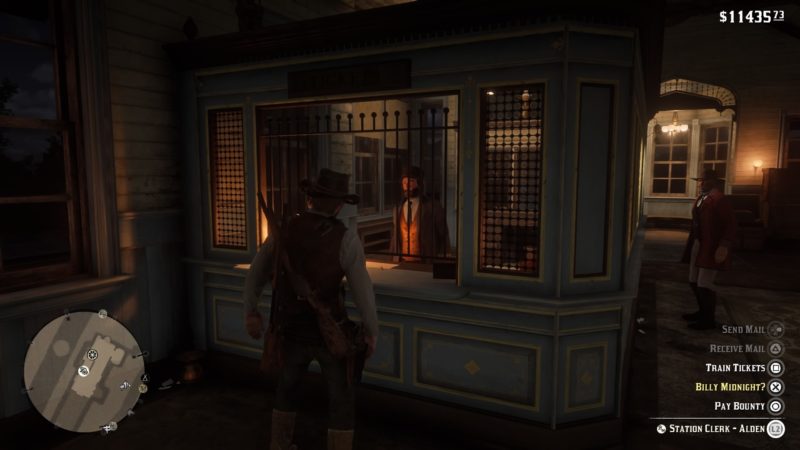 Wait for the train to arrive
Alden will tell you to check this coming train or the next. Just wait for the train to arrive.
You can see the train's location in the map.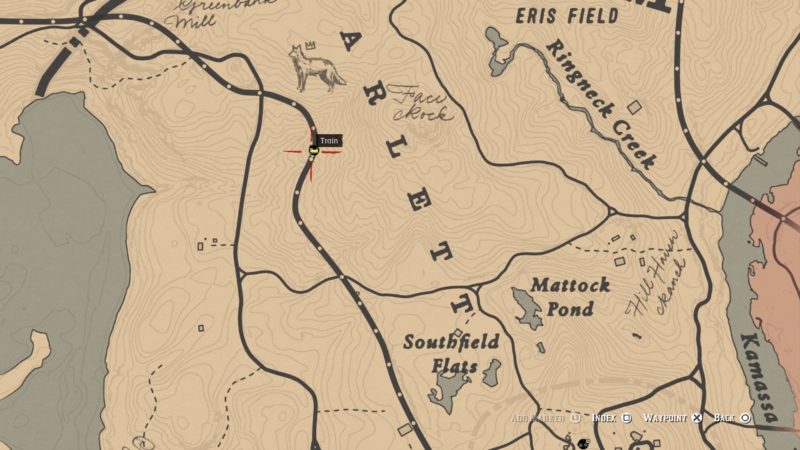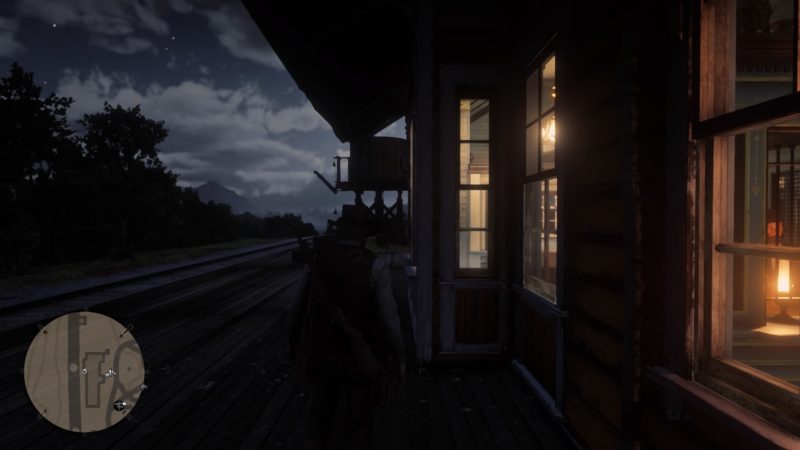 Once it has arrived, board the train.
Find Billy Midnight
Get into the train when it arrives. Keep going straight and you can see the yellow markings on the radar.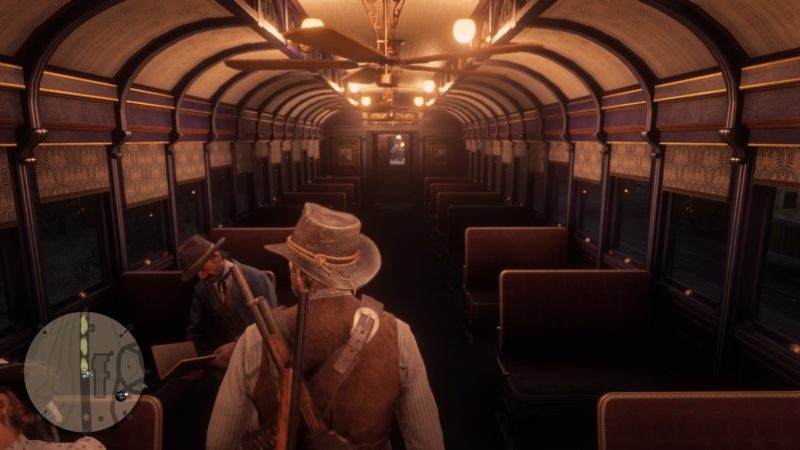 Keep going until you find Billy who's at the bar table.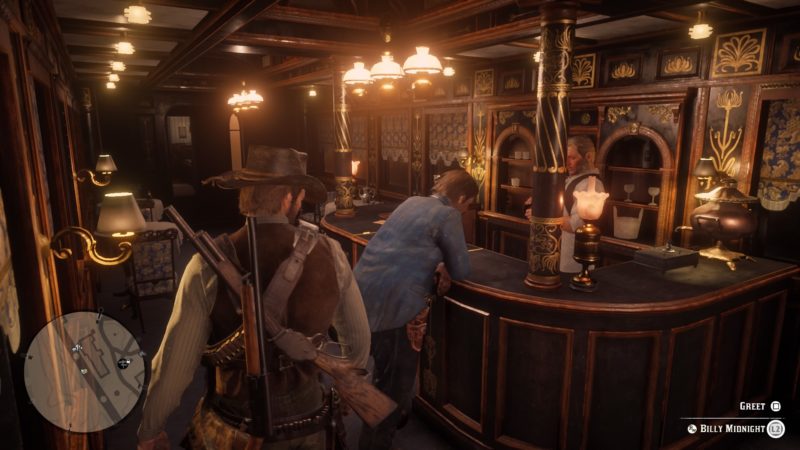 Talk to him but he's drunk and he will run away. Chase after him.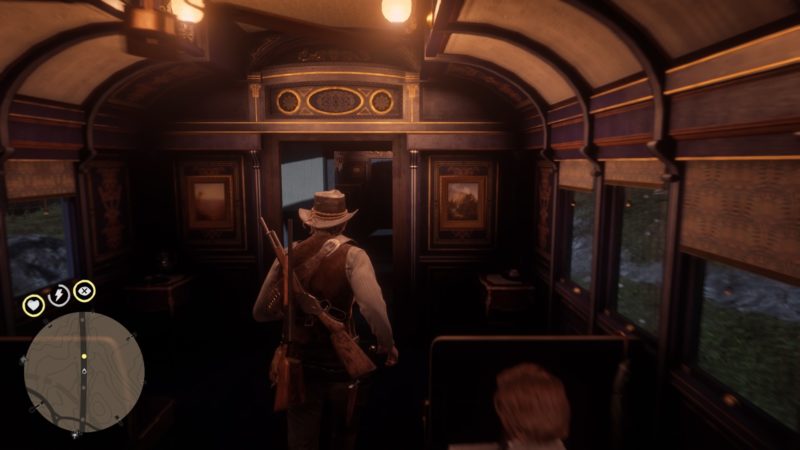 After chasing him to the top of the train, he will then duel with you.
Defeat Billy Midnight in a duel
Slowly press R2 to fill the meter for dead eye. The more full it is, the more time you will get to aim.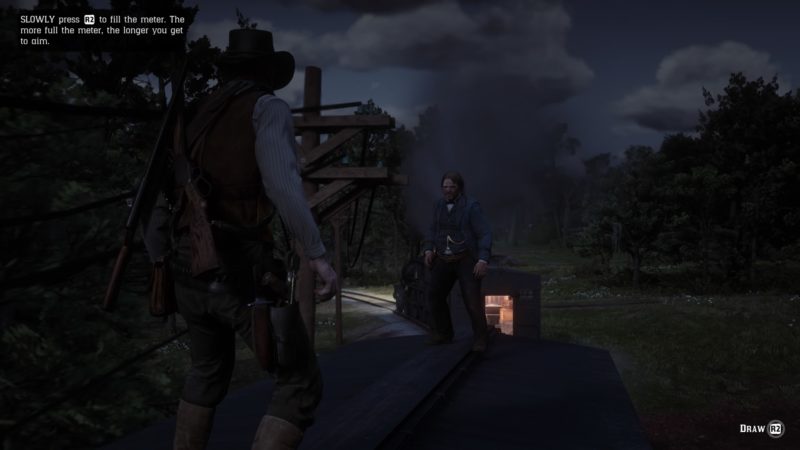 Billy Midnight is definitely one of the fastest gunslingers in Red Dead Redemption 2, so you should shoot him as quickly as possible.
You can just aim at his body instead of his head. Otherwise, he'll probably beat you to it in terms of speed.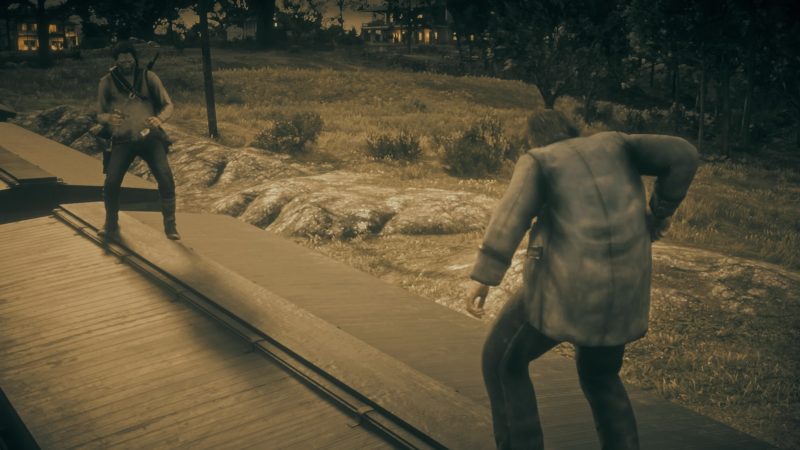 Keep trying until you succeed in defeating him.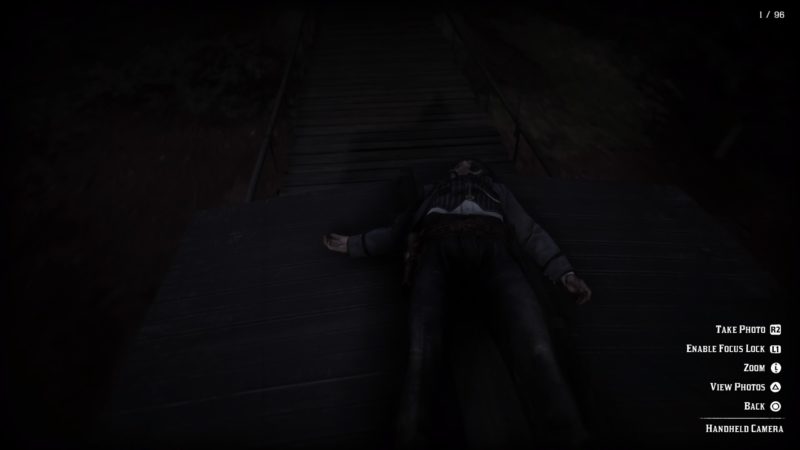 Once he's down, take a photo of him. The camera is in the item menu.
You can also loot his personal gun. And that's about it for Billy Midnight.
---
Related articles:
Red Dead Redemption 2: Urban Pleasures (Walkthrough)
Flaco Hernandez Gunslinger Mission: Red Dead Redemption 2
Red Dead Redemption 2 Gunslinger Mission: Emmet Granger
Red Dead Redemption 2 Gunslinger Mission – Black Belle
RDR 2: The Ties That Bind Us (Walkthrough)
Red Dead Redemption 2: A Bright Bouncing Boy
Red Dead Redemption 2: No Good Deed (Walkthrough)