Apart from UFOs, a vampire in Saint Denis and the ghost of Agnes Dowd, Red Dead Redemption 2 also features traces of Bigfoot.
I'm not sure if you will encounter a live Bigfoot in the game itself, but so far, players have found huge bones that resembled something similar to Bigfoot.
Here's where you can find Bigfoot evidence in RDR 2.
Bigfoot location
Near the UFO sighting on Mount Shann, slowly walk your way down to the exact location shown in the map below.
It's near the letter "T" on the map, just southeast of Mount Shann. To be clear, the Bigfoot bones are still located quite high up on the mountain.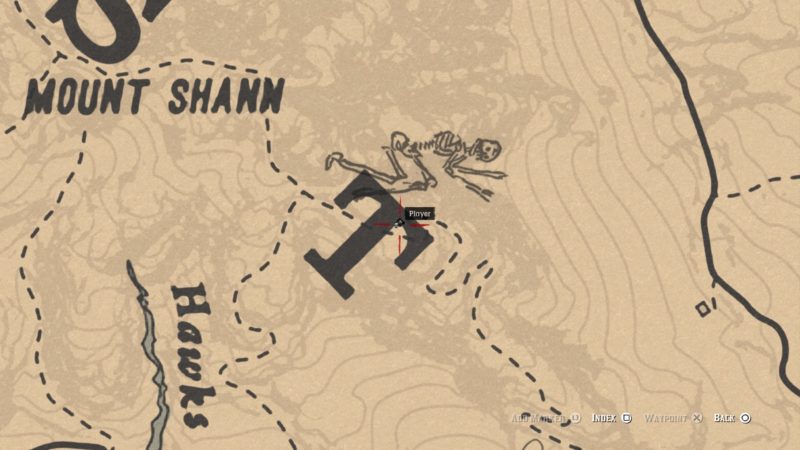 It's hidden under a ridge and it may not be obvious at first. You have to look down the ridge to find a small gap where the bones may be located.
Walk to the exact location highlighted above and you should see these enormous bones.
Clearly they don't belong to a regular human being.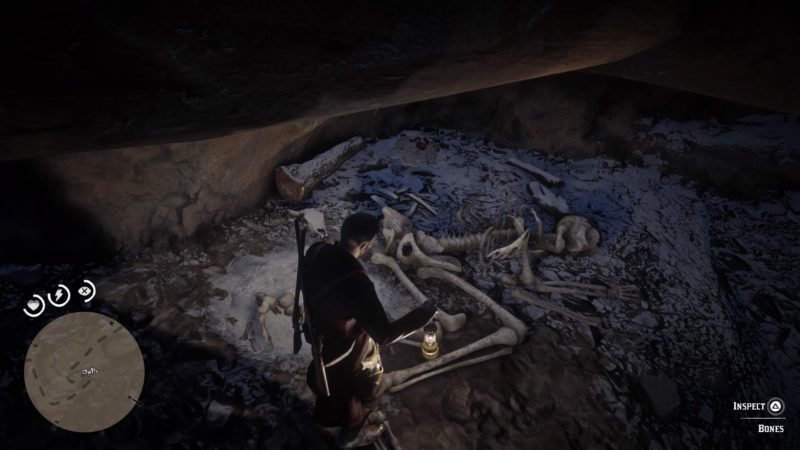 Press "inspect" and Arthur will write in his journal that he found a giant's skeleton.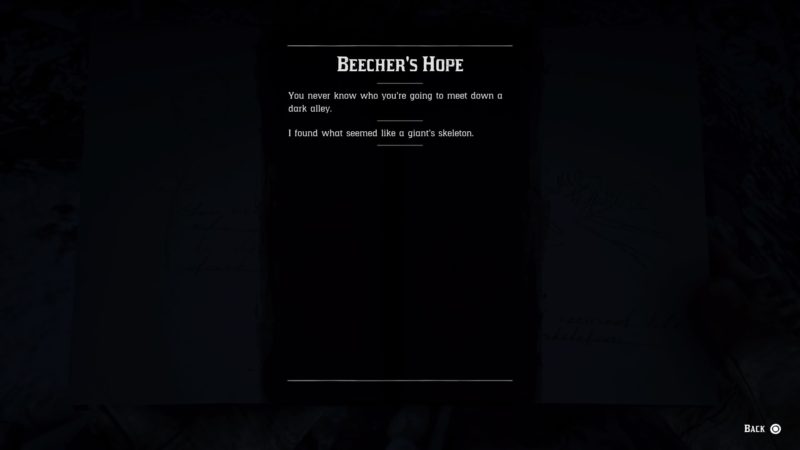 And that's all I have for Bigfoot. If you do know of other sightings, let me know in the comments below.
---
Related articles:
Red Dead Redemption 2: Best Guns In The Game
How To Find The KKK (Location) In Red Dead 2
Red Dead Redemption 2: How To Find The Strange Man
RDR 2: Where To Find The Ghost Train
Red Dead Redemption 2: How To Find The Jesuit Missionary
Red Dead Redemption 2: A Fine Night For It (Walkthrough)
RDR 2: Idealism And Pragmatism For Beginners (Part Three)
Red Dead Redemption 2: Chapter 6 Last Mission (Walkthrough)
Red Dead Redemption 2: A New Future Imagined (Walkthrough)