An Honest Day's Labors is an epilogue mission in Red Dead Redemption 2 involving Sadie.
Your task is to bring in a bounty that was stolen from Sadie Adler.
Here's a walkthrough of An Honest Day's Labors in RDR 2.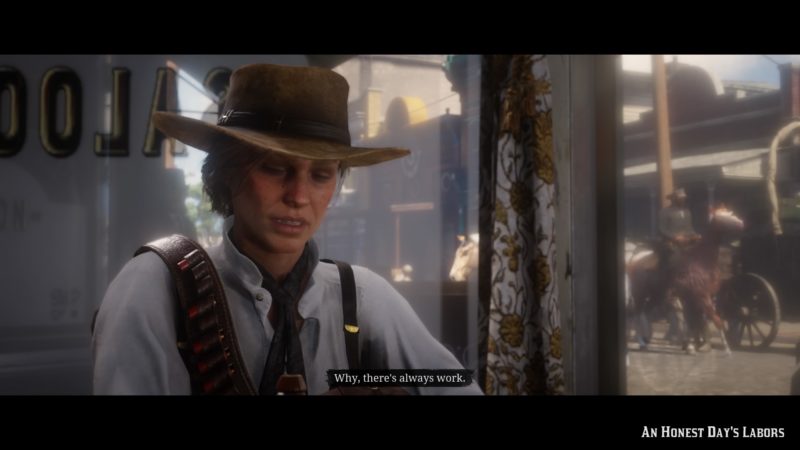 To start the mission, meet Sadie who's in the saloon at Blackwater.
Follow Sadie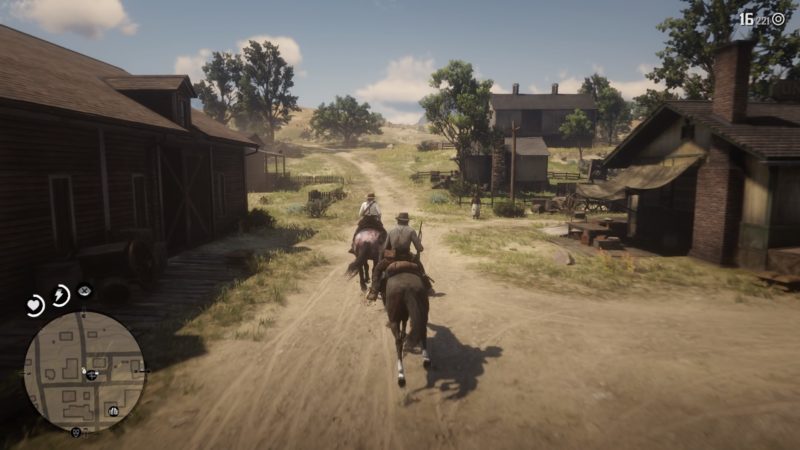 Follow her to the location of her bounty and the guy (Langton) who stole her bounty.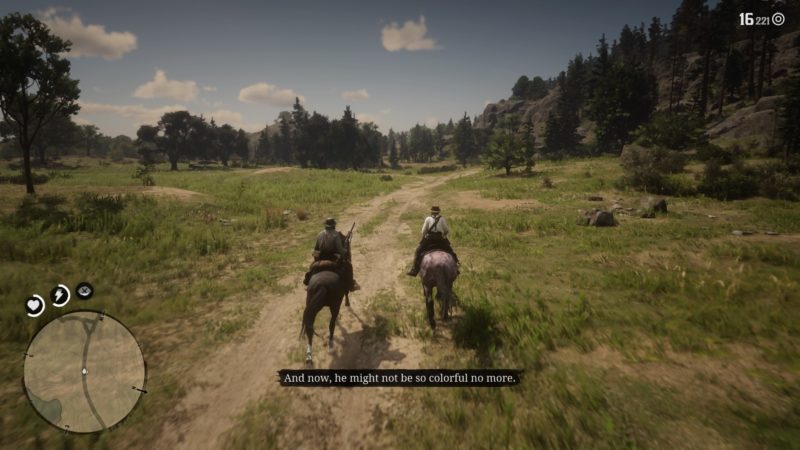 When you reach a cliff, use your binoculars to spy on the place. You will notice around four mounted men leaving the place.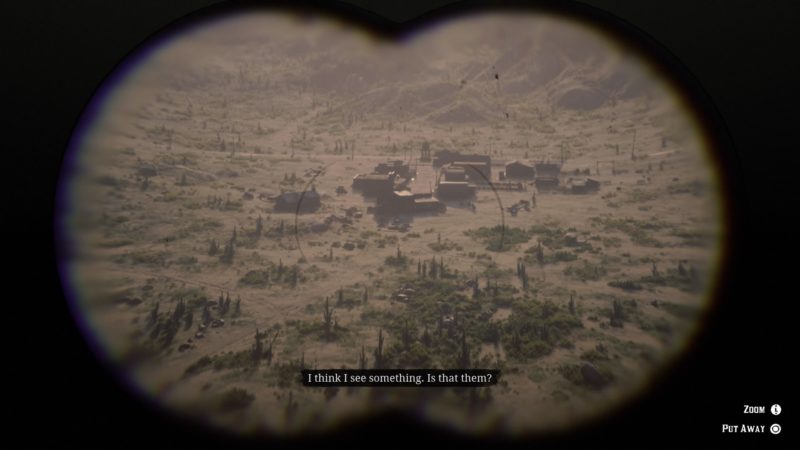 Follow them quietly from above.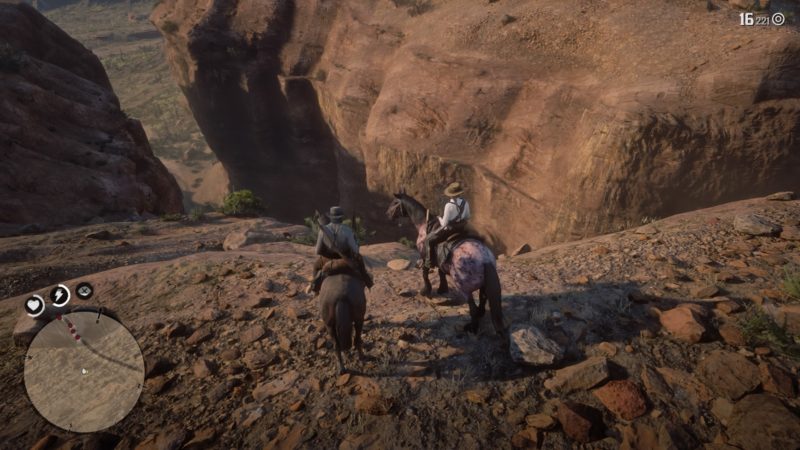 Keep going until the men have stopped somewhere.
Sadie will then ask you to decide how to approach them, i.e. either by sneaking, threatening the gang or shooting the gang.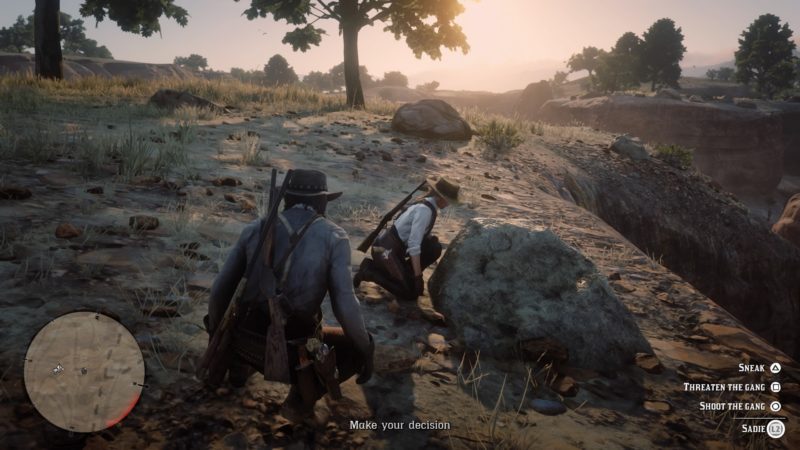 Personally, I chose to sneak in.
Kill the men
Follow Sadie into the canyon and eliminate anyone in the way stealthily. Use your knife and kill from behind.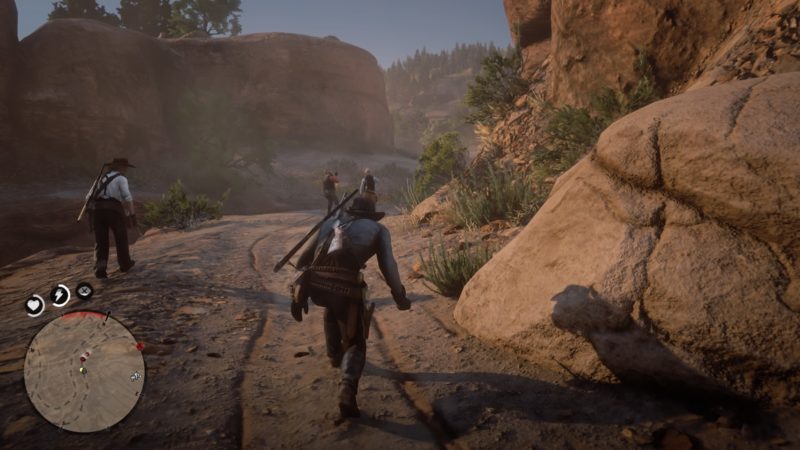 Go across the bridge but the men will notice your presence. They will start firing at you guys.
Kill all of them. There are plenty on the cliffs.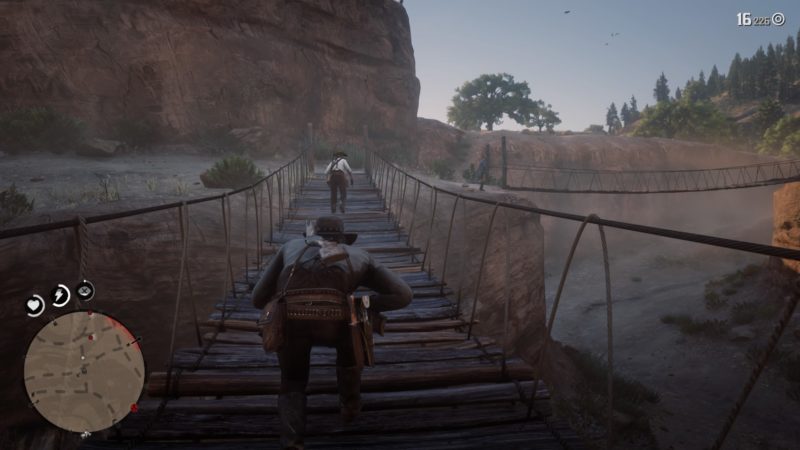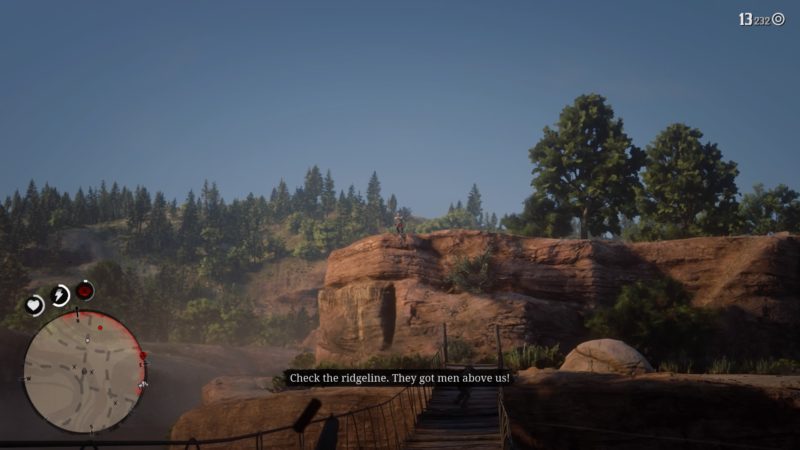 After you've gotten rid of all of them, get to the bounty who's tied up. The bounty is Shane Finley.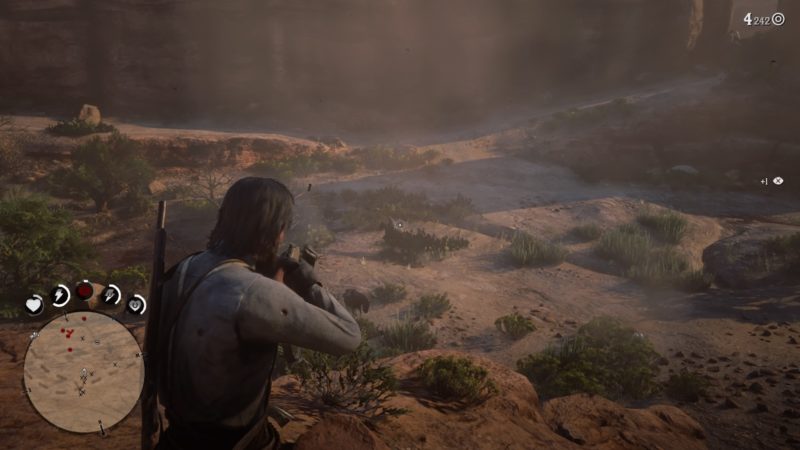 Stow Shane on your horse and get back to the sheriff.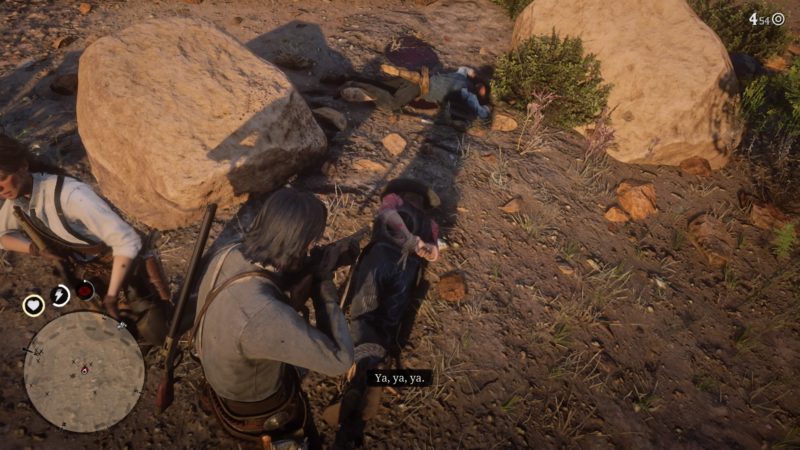 Deliver the bounty to the sheriff
Escape the canyon and get the bounty to the sheriff to claim the money.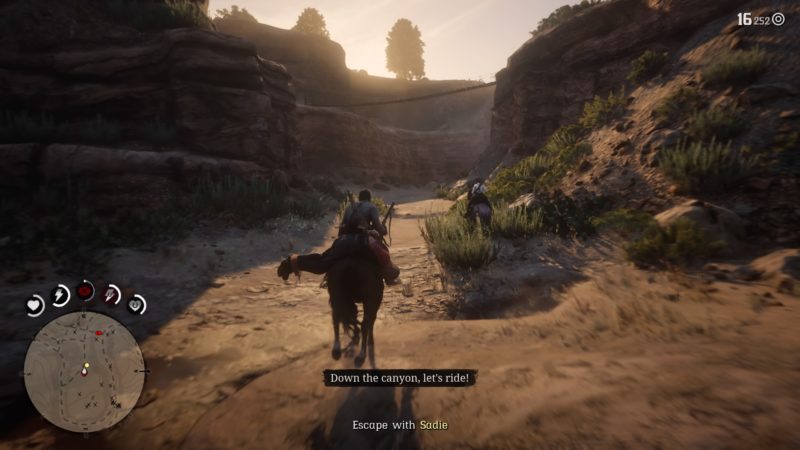 The men will still be shooting at you guys. Kill all of the men who are chasing after you if you wish to tick an item on the checklist (objectives).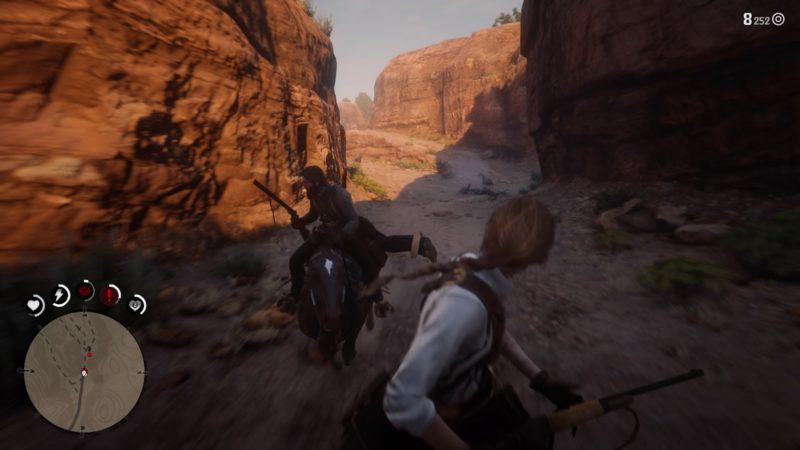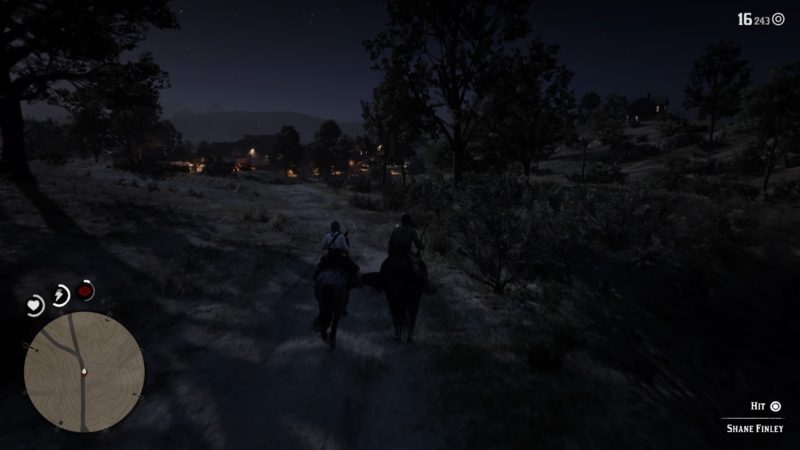 Follow Sadie to the sheriff's office. Carry the bounty and drop him in the cell.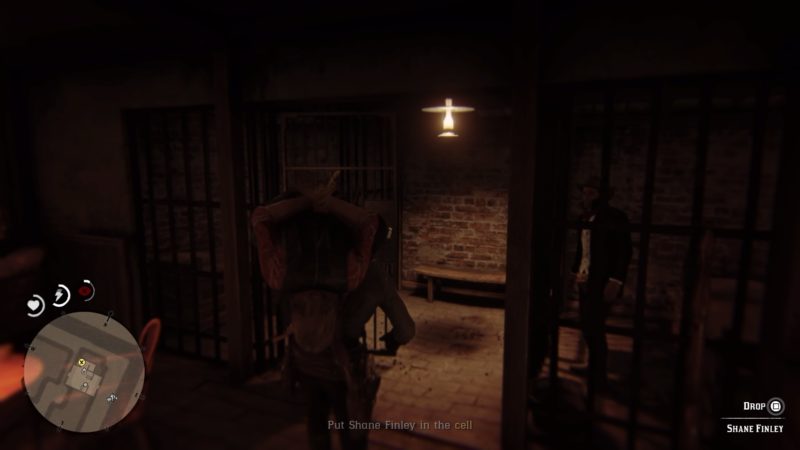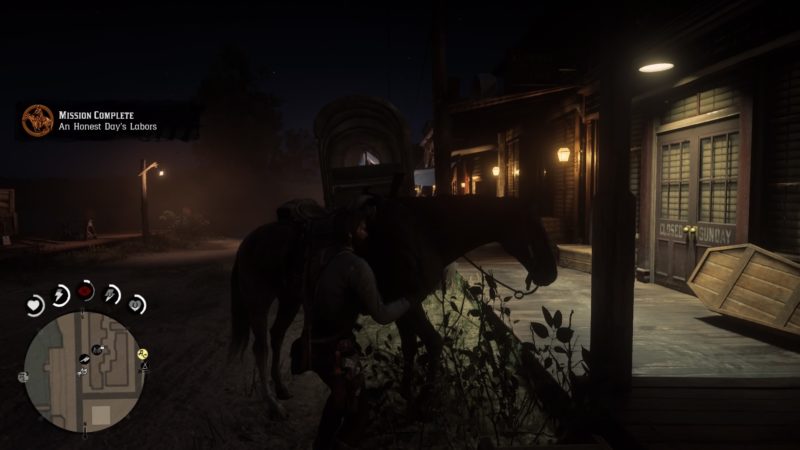 The mission completes here. If you wish to get a perfect score, you need to do the following:
Kill all of Langton's men during the horseback escape
After choosing your approach, escape with Shane Finley within 5 minutes
Complete with at least 70% accuracy
Complete the mission without taking any health items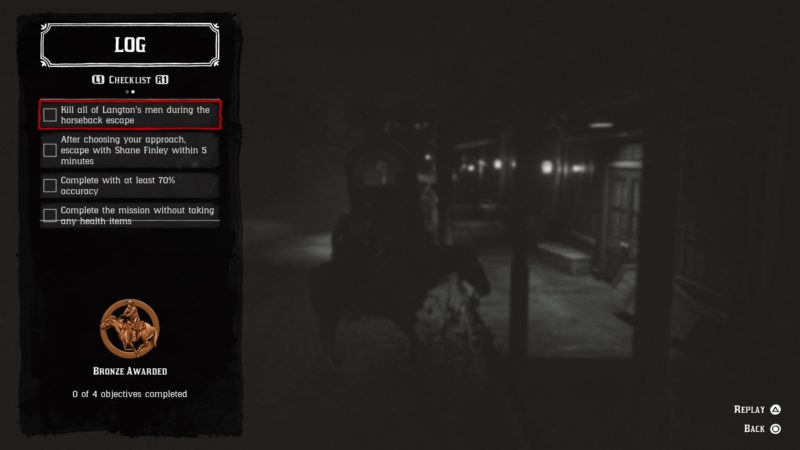 ---
Related articles:
Red Dead Redemption 2: A Quick Favor For An Old Friend
RDR 2: The Noblest Of Men, And A Woman
Red Dead Redemption 2: A New Jerusalem (Walkthrough)
Red Dead Redemption 2: The Tool Box (Walkthrough)
RDR2: Our Best Selves (Walkthrough)
Red Dead Redemption 2: My Last Boy (Mission Walkthrough)
Red Dead Redemption 2: Mrs. Sadie Adler, Widow (Walkthrough)