Americans At Rest is one of the earliest missions in Chapter 2 of Red Dead Redemption 2.
Your task is to meet up with the gang at the bar and eventually end up in a brawl.
Here's a walkthrough of Americans At Rest in RDR 2.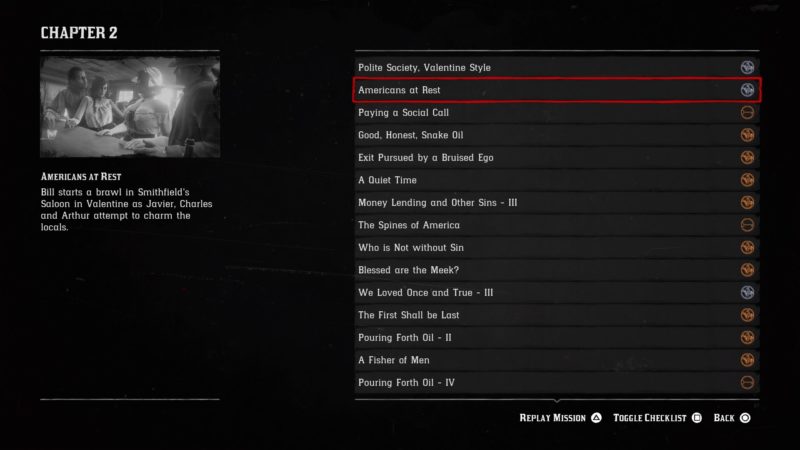 To begin the mission, get to the town of Valentine.
There'll be a cutscene in the beginning where you'll meet Charles and Javier at the bar.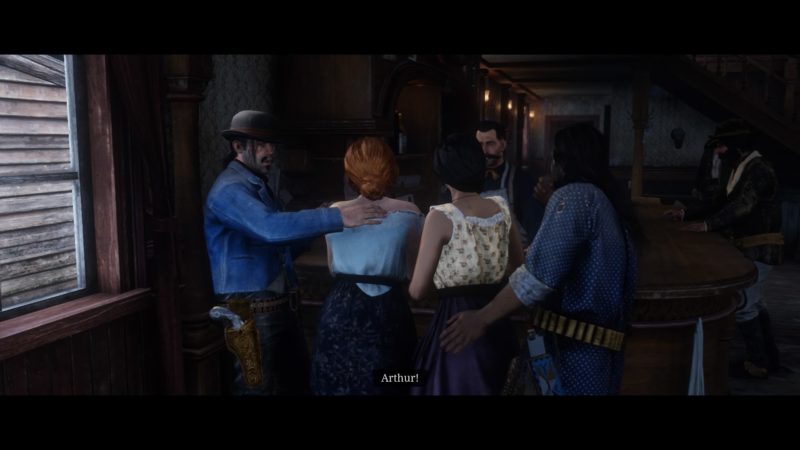 Later, Bill comes barging in and starts a brawl with someone else. The whole bar erupts and you are all involved in it.
Beat the thugs
They will start coming after you, so just punch all of them till they're down.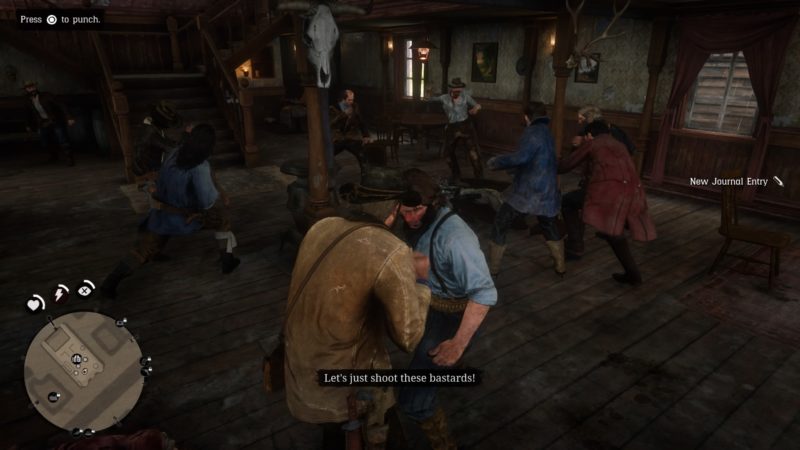 Help Bill get rid of some of these thugs as well.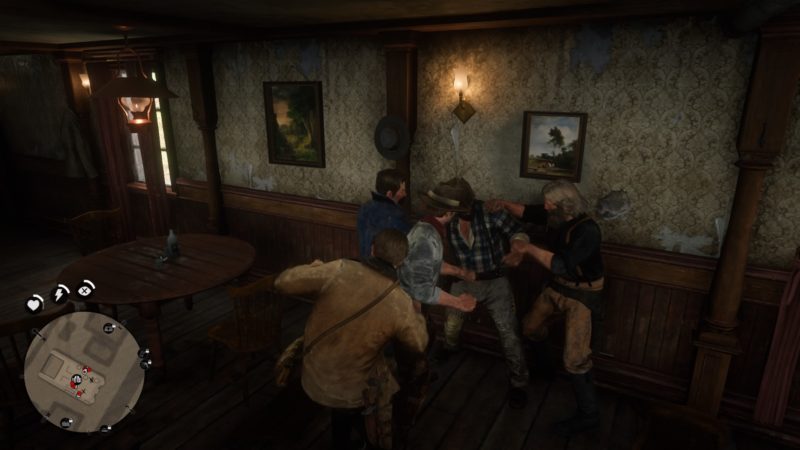 There'll then be a cutscene where some dude named Tommy comes down the stairs and joins the fight.
He will attack Javier, so you need to save him.
Save Javier
After the cutscene, you will be grabbed by someone from the back. Break free as fast as possible and knock him down.
If you wish to fulfill the objectives, you need to save Javier within 15 seconds after the cutscene.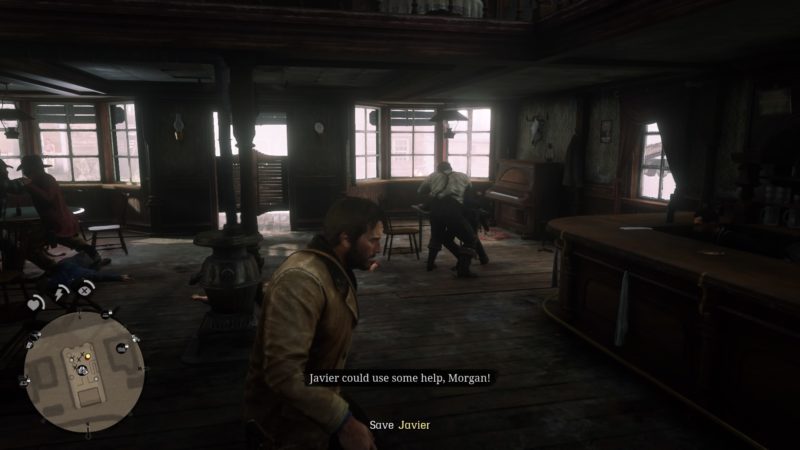 Fight with Tommy
Tommy will then throw you outside of the bar. It's pretty much a fist fight here.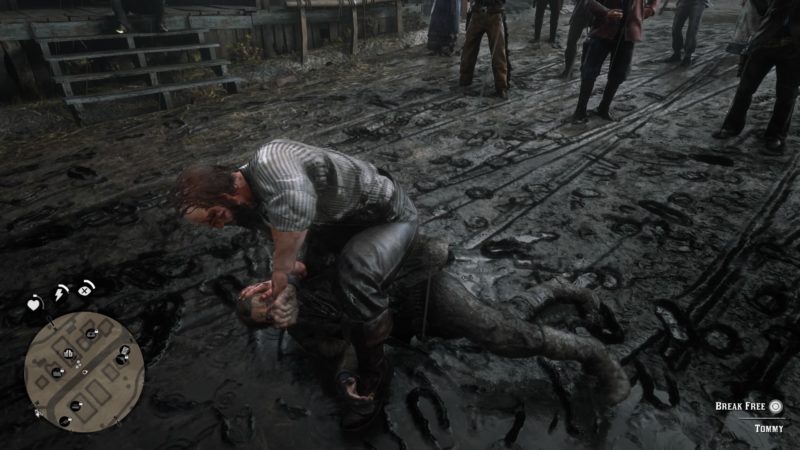 Hold "Square" to block and punch using the "O" button if you're using the PS 4. Just rinse and repeat until you've defeated him.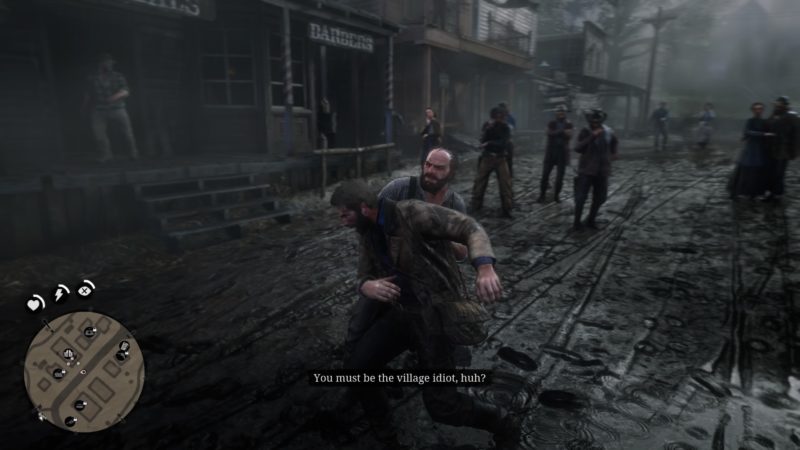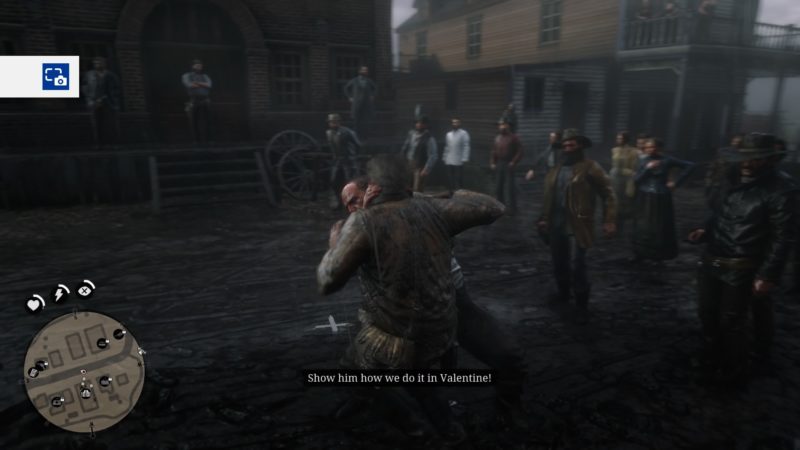 The mission completes after a cutscene.
If you wish to tick all of the objectives, you need to:
Save Javier within 15 seconds
Defeat Tommy within 1 minute 30 seconds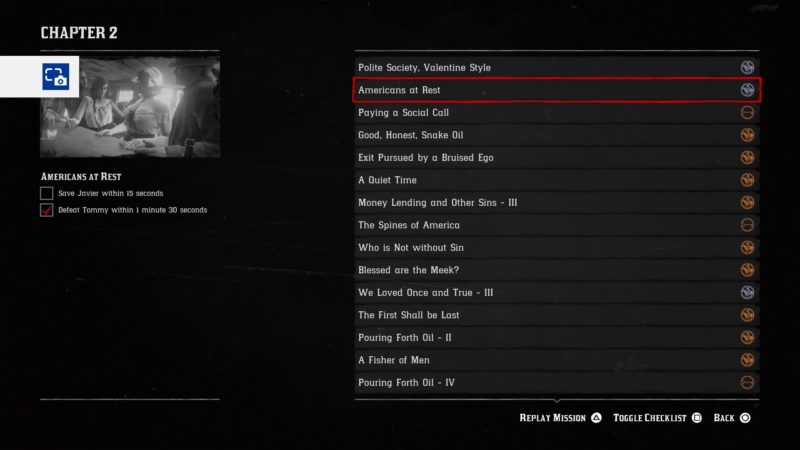 ---
Related articles:
Red Dead Redemption 2: Walkthroughs, Tips And Guides
How To Find The Pagan Ritual (Location) – Red Dead 2
Red Dead Redemption 2: 10 Strange Encounters (Easter Eggs)
Red Dead Redemption 2: Who The Hell Is Leviticus Cornwall (Guide)
Best Weapons In Red Dead Redemption 2
Red Dead Online: Name Your Weapon (Showdown Series)