American Fathers is a mission in Red Dead Redemption involving the Red Indians.
Your role is to steal some documents from Cornwall Kerosene and Tar.
Here's a walkthrough of American Fathers in RDR 2.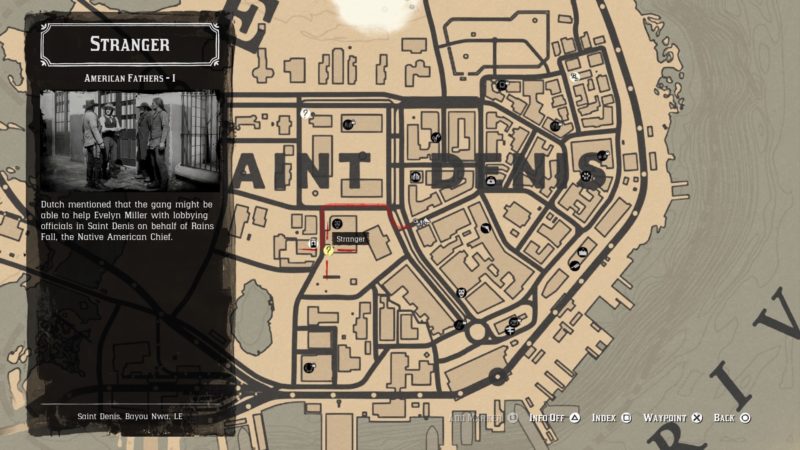 This mission is probably only available after you've gone to the party at the mayor's house in The Gilded Cage.
Go to the stranger shown in the map above. You will find two Red Indians and Evelyn Miller together. You should have seen them in the party itself.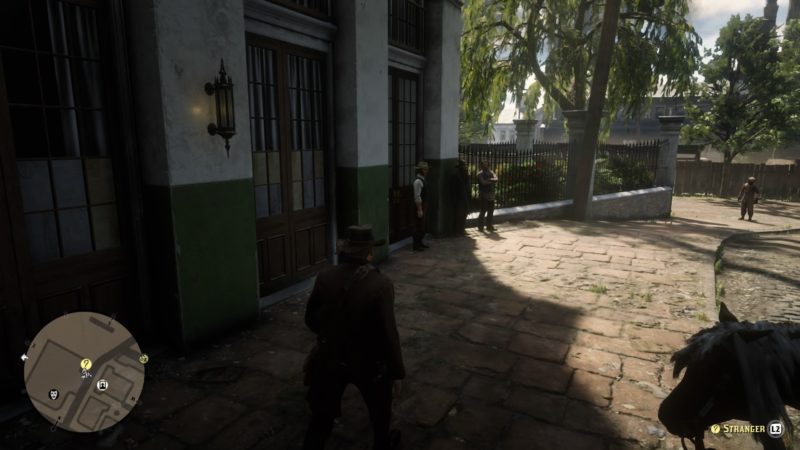 Talk to them to start the mission.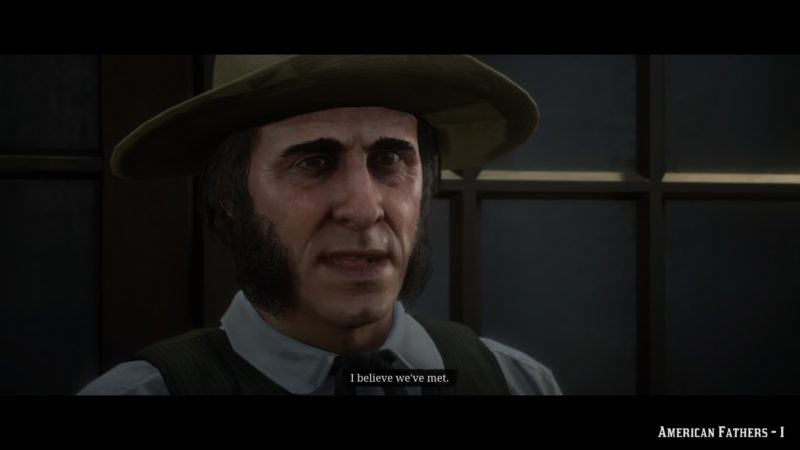 Meet Eagle Flies at New Hanover
This mission is only available a few days later after meeting the men. Once it's available, meet Eagle Flies near the Cornwall factory.
His exact location is shown in the map below.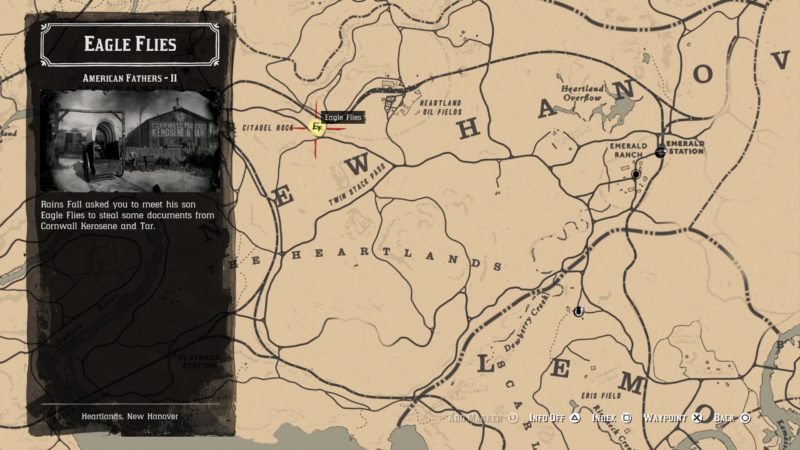 If it's too far from Saint Denis, you can take a stagecoach to Valentine.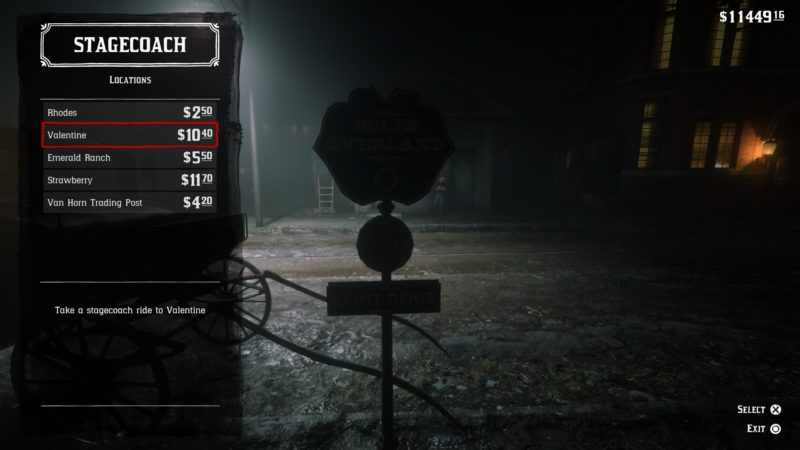 It's only a short distance from Valentine to the meeting spot.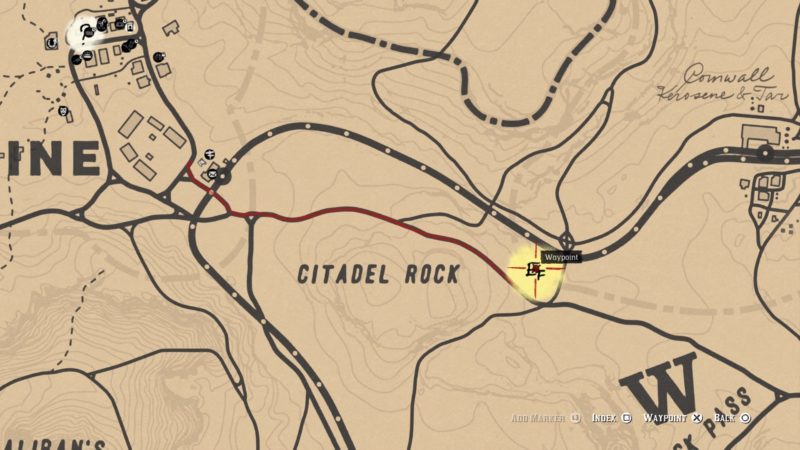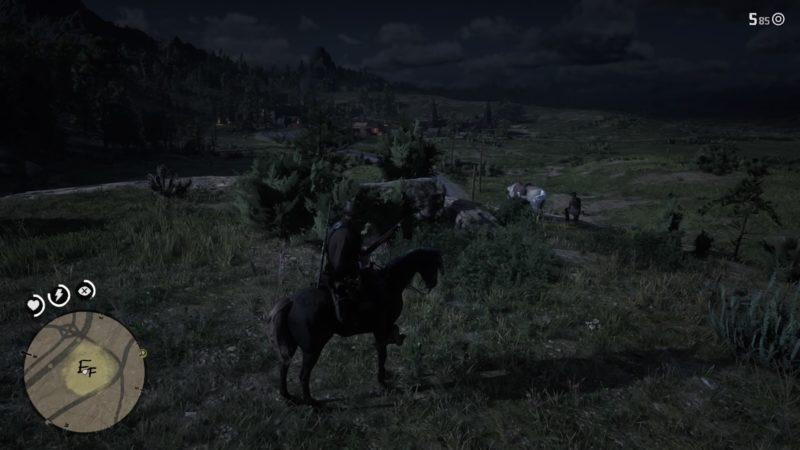 Talk to him and start the mission.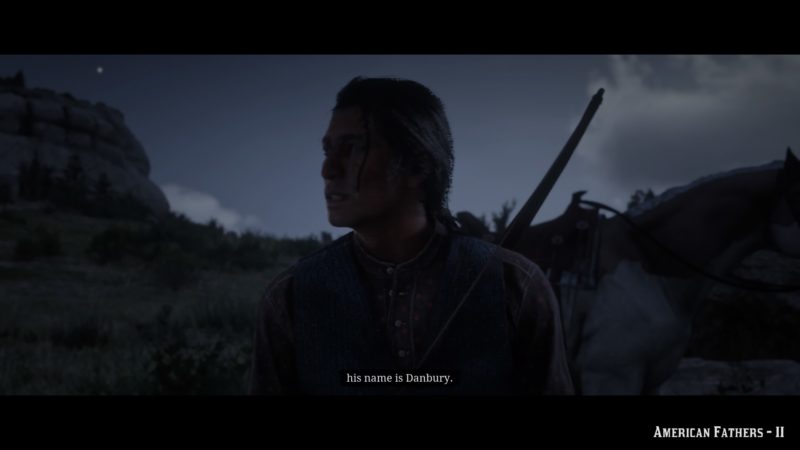 Get into the Cornwall factory
The easiest way to enter the place is to hop on a wagon. After talking to Eagle Flies, a wagon is seen arriving. Run to the wagon and jump to its back.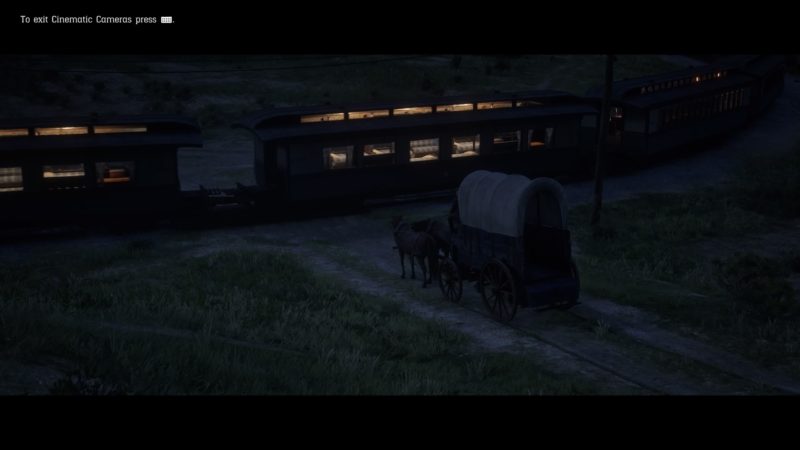 Just wait for the wagon to bring you in. If you fail to get a wagon, you probably need to sneak in, which is harder.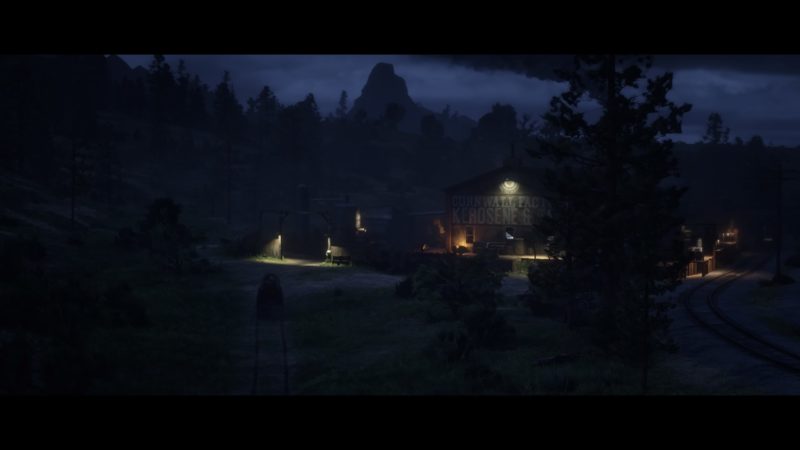 Find Danbury
After getting off the wagon inside the compound, look for Danbury's office inside the nearest building.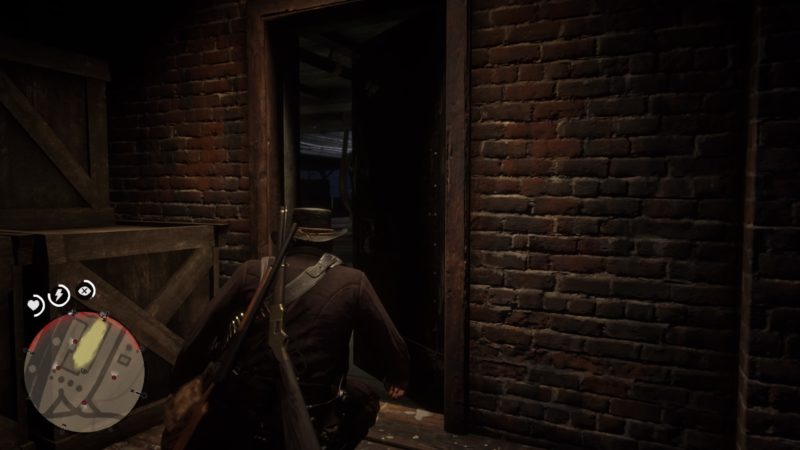 Avoid getting spotted by any of the guards.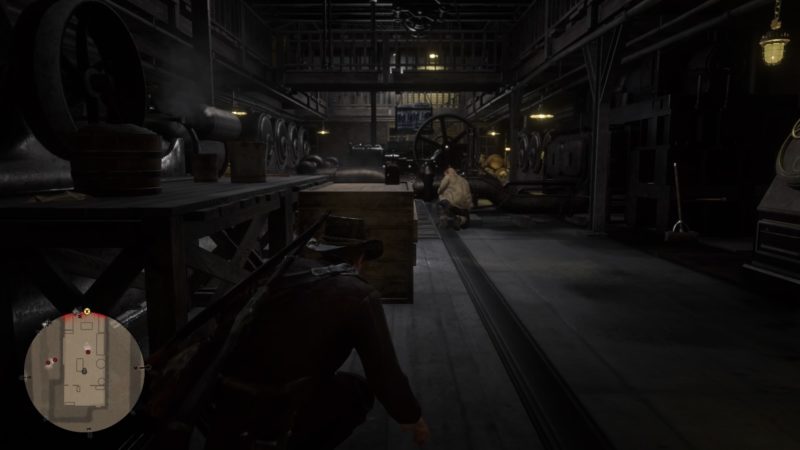 You can stealthily kill some of them on the way there.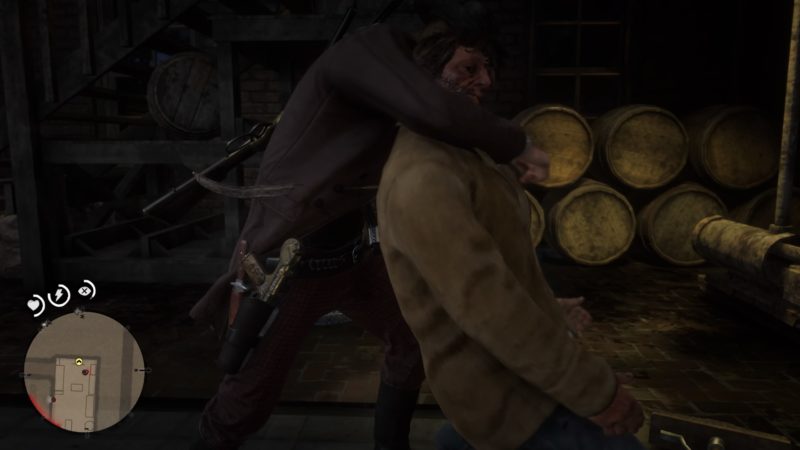 Get upstairs as the room is upstairs.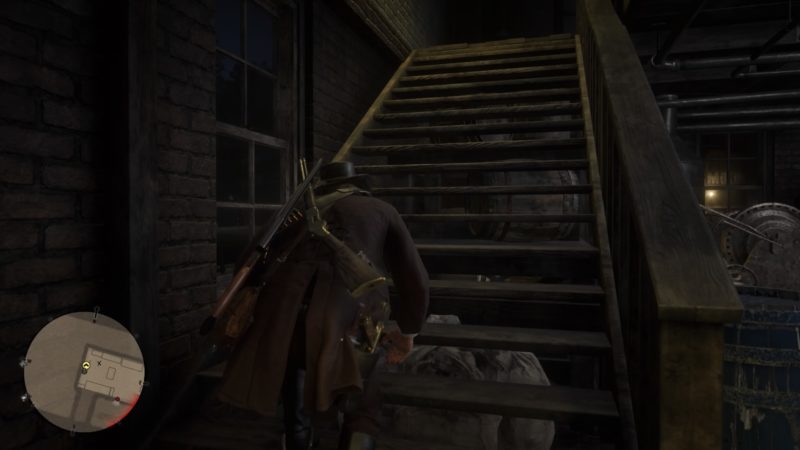 You will see this door with a ceiling lamp above it.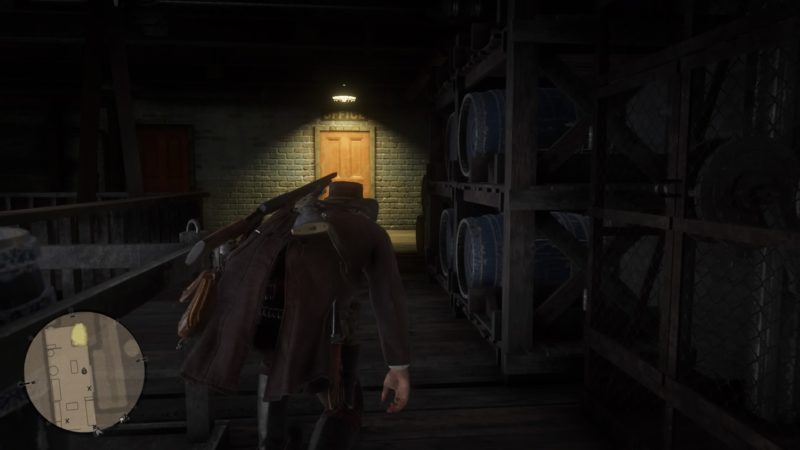 Enter the room and talk to Danbury.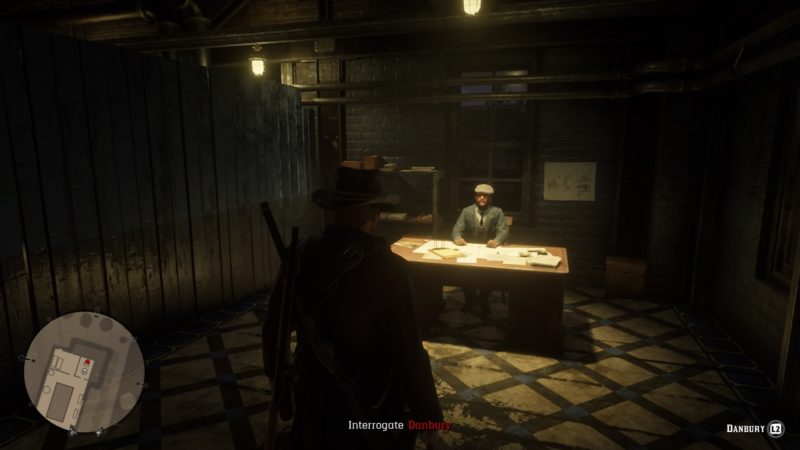 Threaten him until he gives you the relevant files.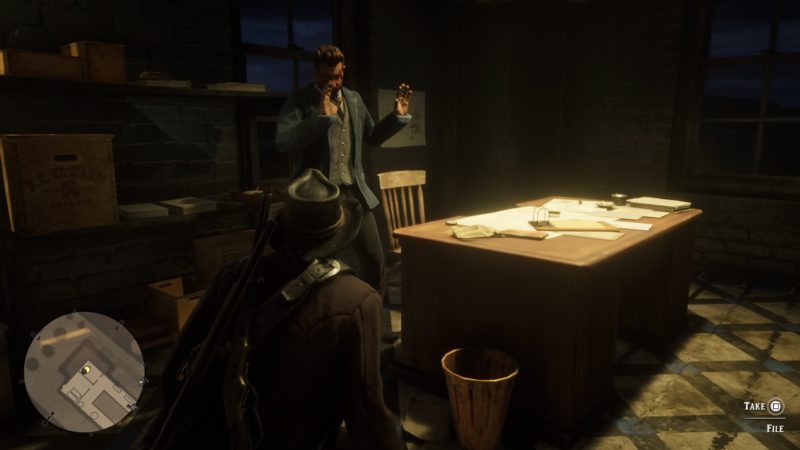 Escape the place
Your only mission now is to run away. Get out of the room through the window.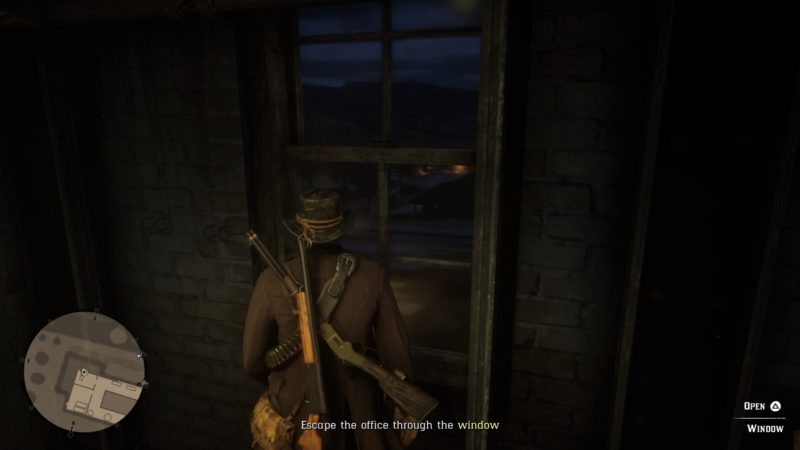 After jumping down, you will be spotted by a few guards. At the same time, there'll be an explosion caused by Eagle Flies which is a distraction.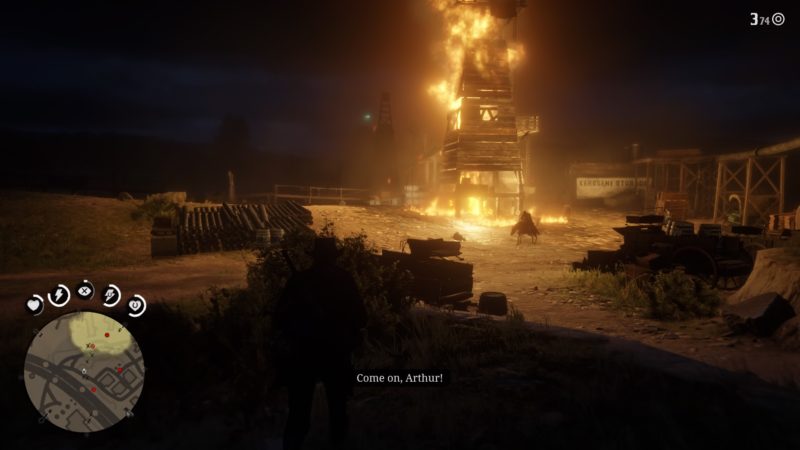 Run away until you can find him at the yellow area of the radar. Kill anyone who's shooting at you.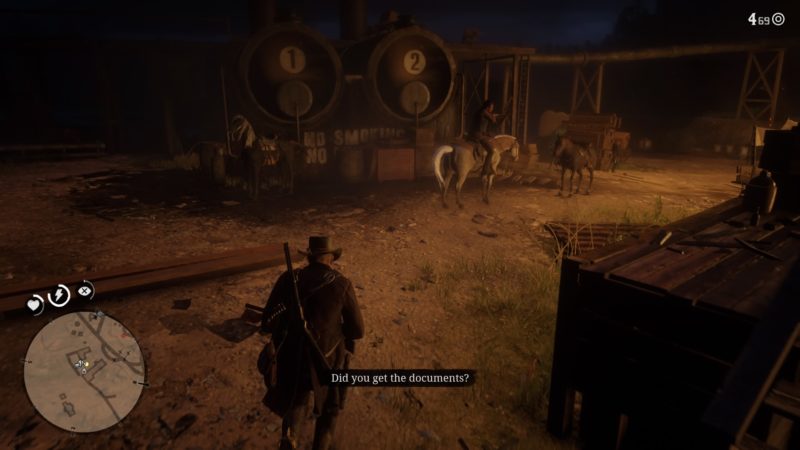 Mount your horse and escape the place with Eagle Flies. There will be some on horses pursuing you guys. Kill them all.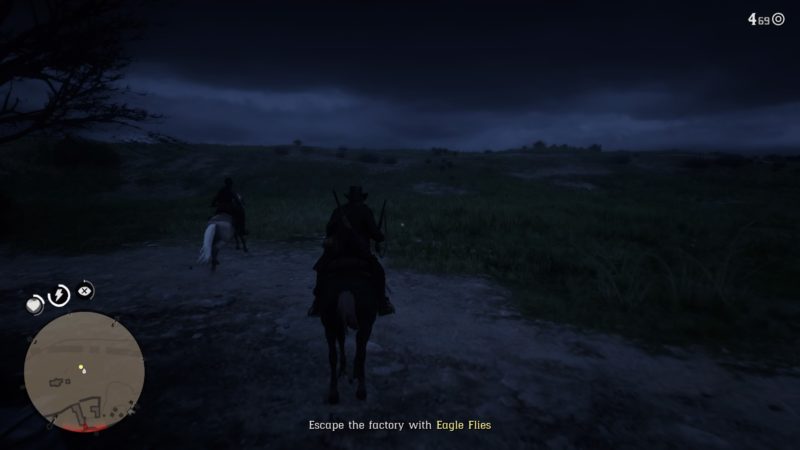 And that's it for the mission.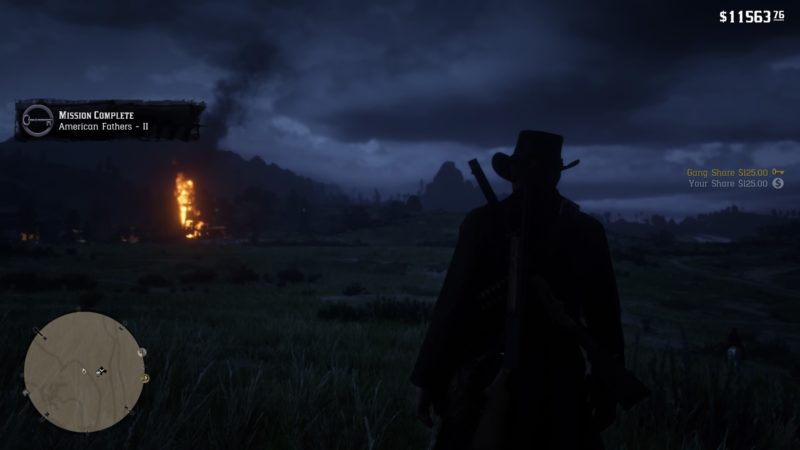 If you wish to get a perfect score, you need to:
Infiltrate the factory by hiding in the wagon
Reach Danbury's office without being detected
Kill all the horseback pursuers during the escape
Complete with at least 80% accuracy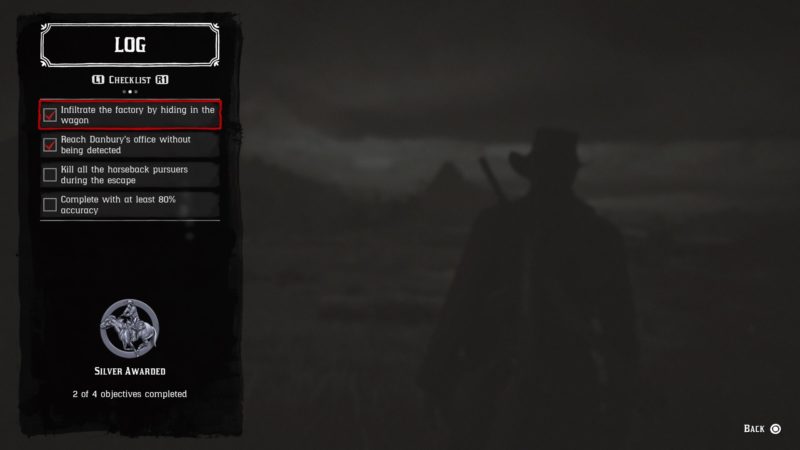 ---
Related articles:
Red Dead Redemption 2: Country Pursuits (Walkthrough)
RDR 2: Further Questions Of Female Suffrage
Red Dead Redemption 2: Fatherhood And Other Dreams
Red Dead Redemption 2: Horsemen, Apocalypses (Walkthrough)
RDR 2: A Fine Night Of Debauchery
Red Dead Redemption 2 Gunslinger Mission – Black Belle