American Distillation is a quest by Dutch Van der Linde in Red Dead Redemption 2, in the town of Rhodes.
Your role is to follow the deputy to arrest the Braithwaites who are carrying moonshine.
Here's a walkthrough of American Distillation in RDR 2.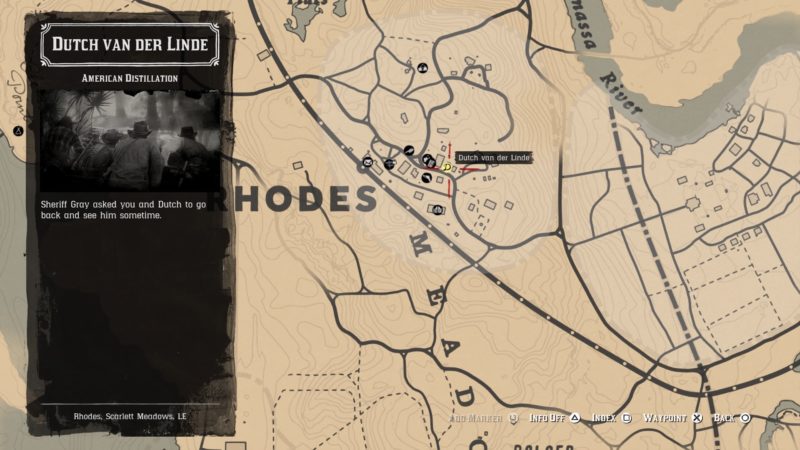 To start this mission, go to the town of Rhodes and talk to Dutch. He is inside the sheriff's place. Apparently you guys are all deputies now.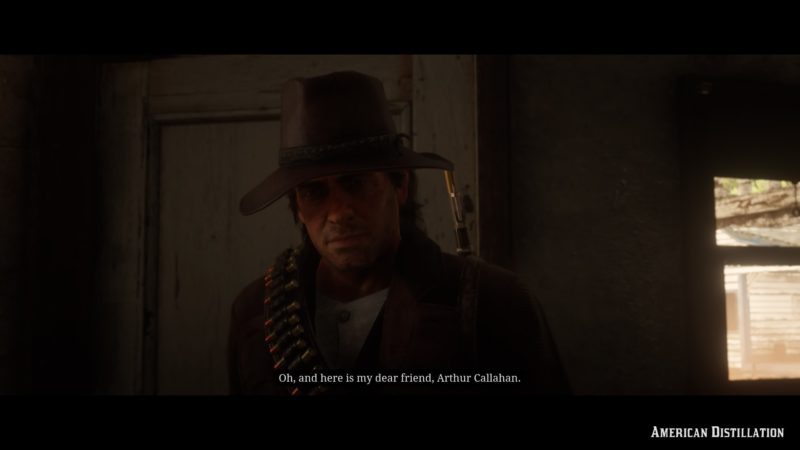 Ride with the deputy
The first thing you have to do is to ride with deputy Archibald. Dutch and Bill will follow behind on their horses.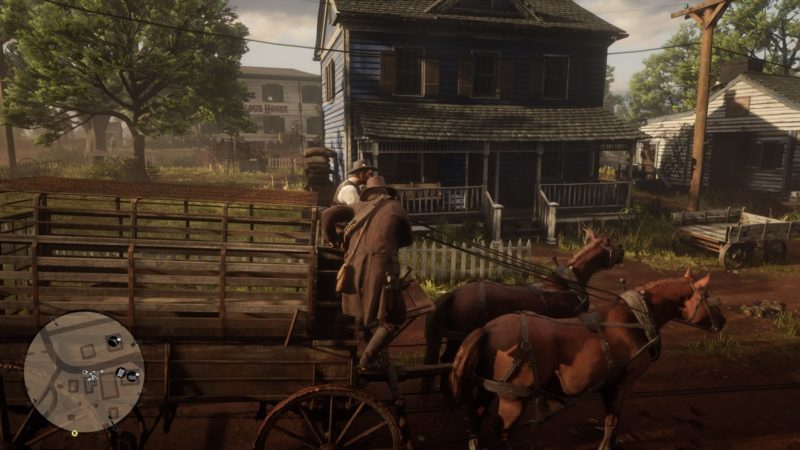 On the way you will see a wrecked up wagon with some dead bodies. According to Archibald, it's probably the Lemoyne Raiders who did it.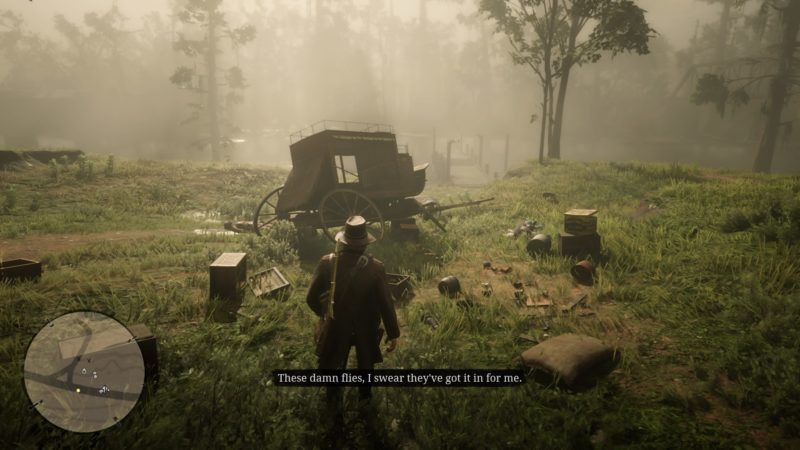 Go to the swamp
Your group now plans to go to the swamp area to find the Braithwaites and the moonshine they are selling to the Lemoyne Raiders.
You control the wagon now. Just go to the exact location shown in the map below.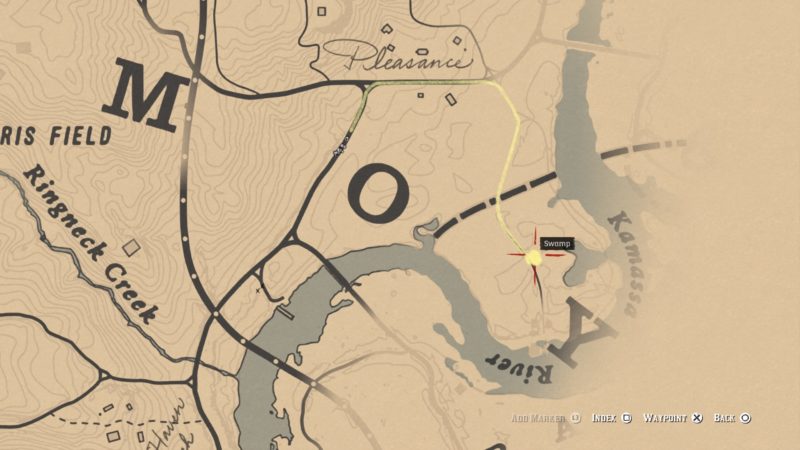 At the swamp, you have to go on foot with the three of them.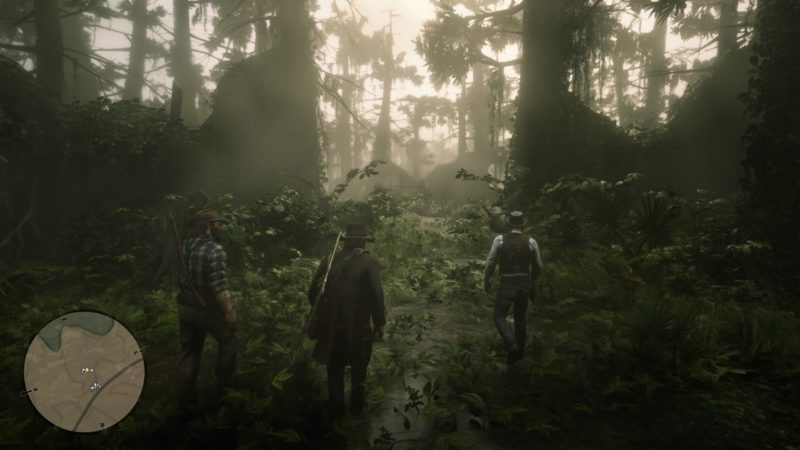 Kill the Moonshiners quietly
You will see two people standing watch at the swamp. Stealthily go near them and out of their line of vision. I went through the water to avoid detection.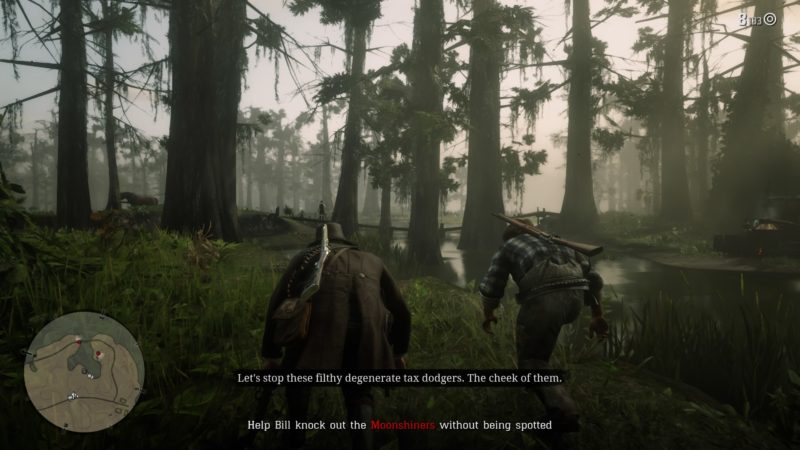 Kill them by going near and pressing takedown.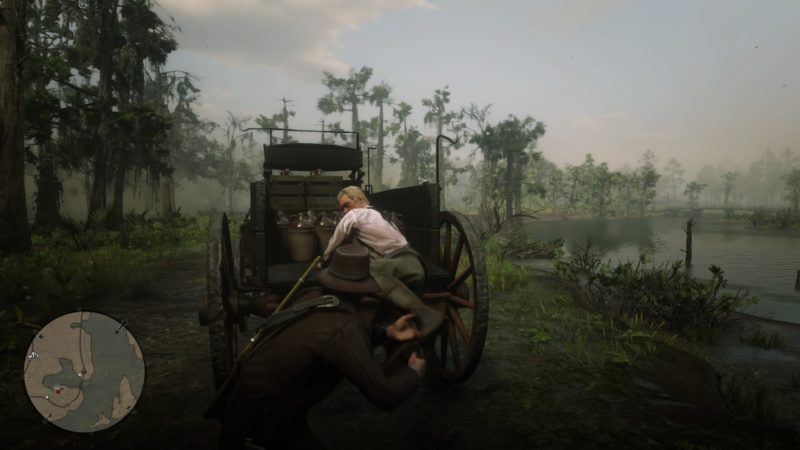 After getting the guy on the wagon, you can takedown the next person on the right side. Tie him up and carry him to the wagon.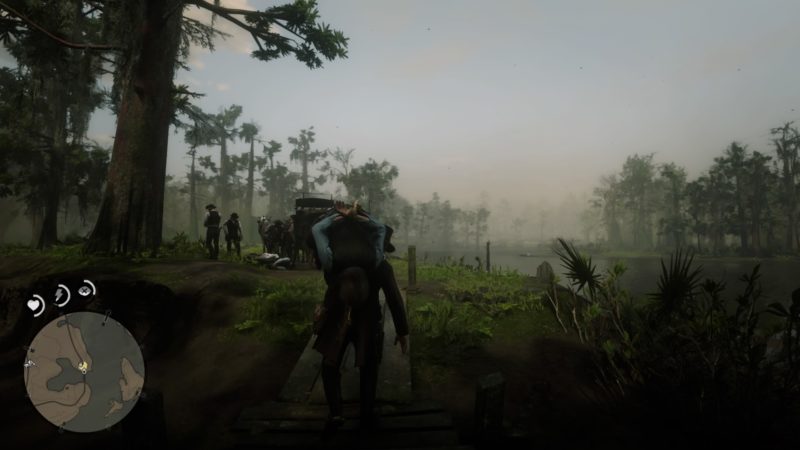 Drop the body alongside the others.
Kill the ambushers
During the cutscene, you guys will be ambushed by gunmen. Kill all of these people.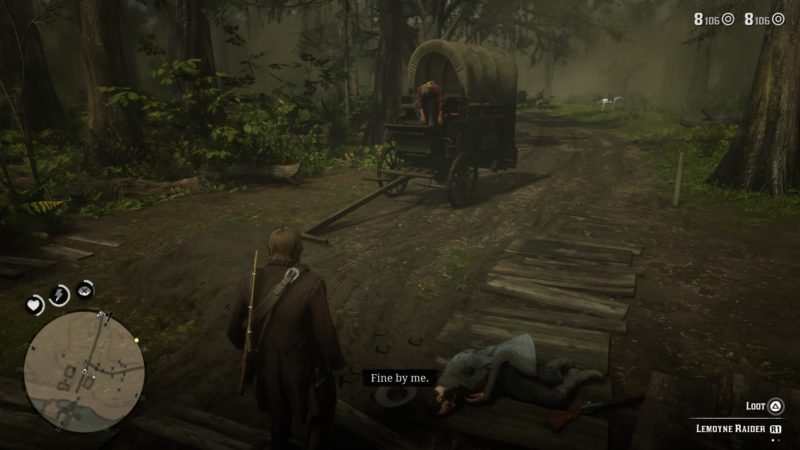 After killing them, use a dynamite to destroy the shack. To grab the dynamite, go to your weapons menu.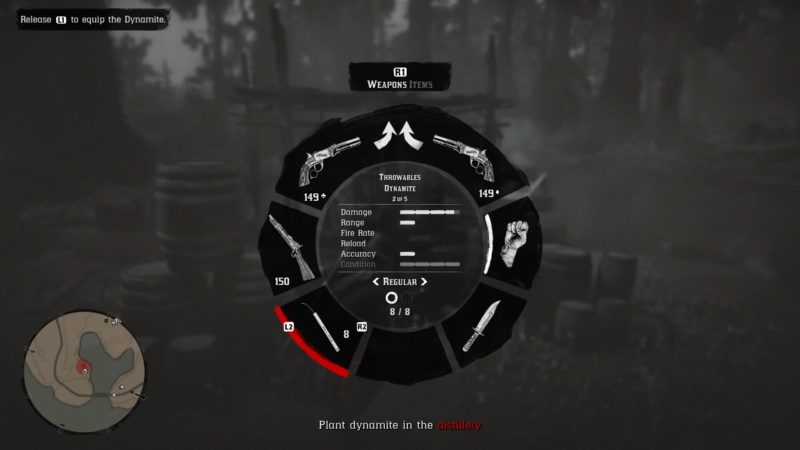 Press R2 to plant the dynamite without starting the fuse. If you use L2 you will automatically light up the fuse.
It's better to just plant it first and light it up later to give yourself time to run.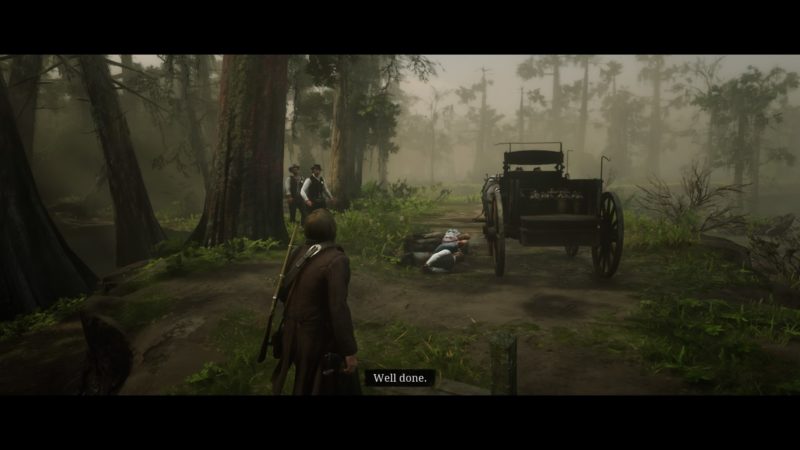 After doing the job, there'll be a cutscene and you have to go back to camp with Dutch.
Race with Dutch (optional)
On the way back he will ask you if you wanna race him. You can accept the challenge. It's one of the mission objectives as well.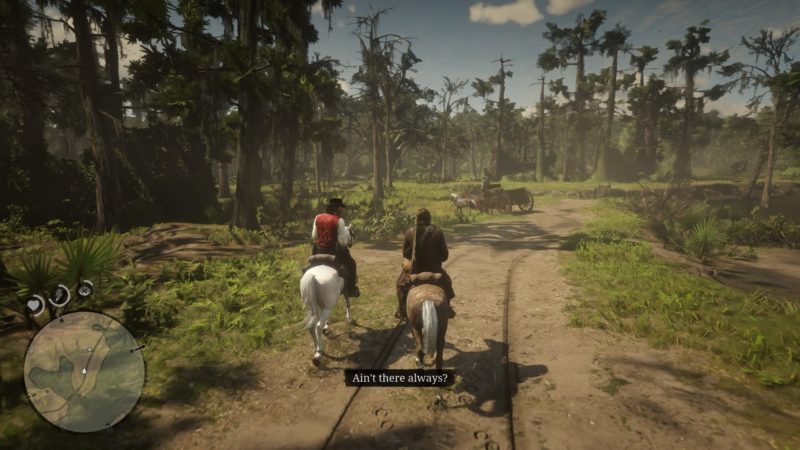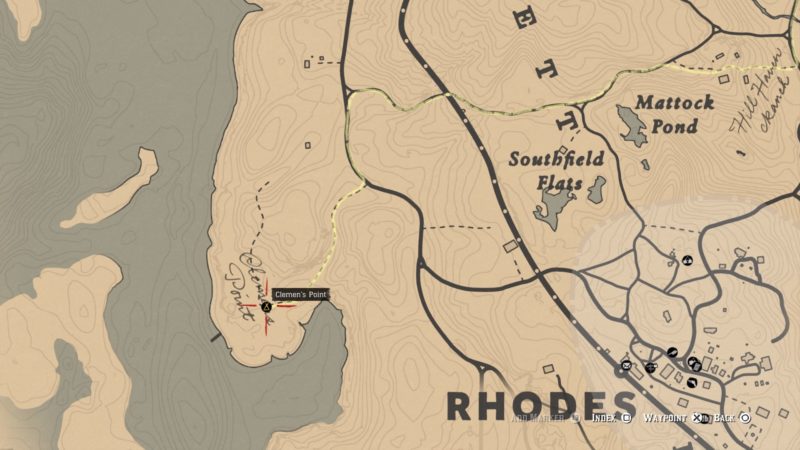 And that's it. The mission completes here.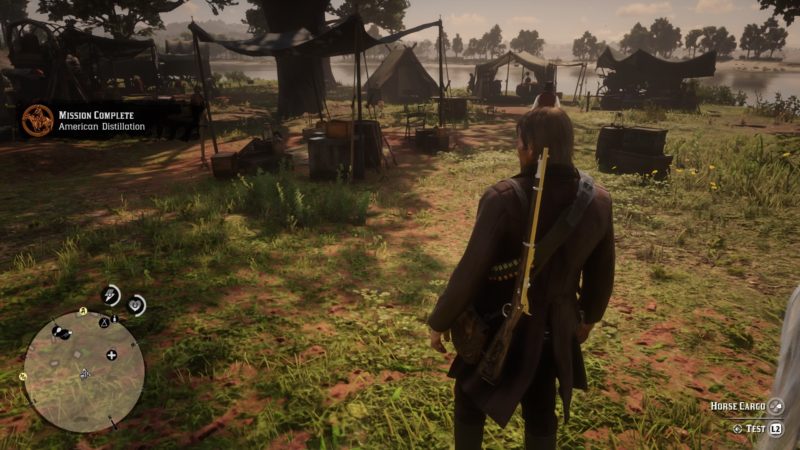 If you wish to get a perfect score, you need to do the following:
Win the race back to camp
Complete the mission without taking any damage
Complete with at least 70% accuracy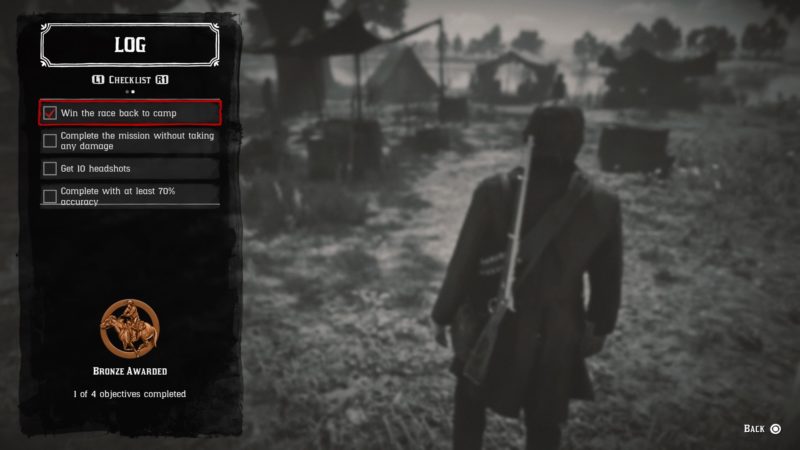 ---
Related articles:
Red Dead Redemption 2 Debt Collection: Winton Holmes
RDR2: Debt Collection – Gwyn Hughes
Red Dead Redemption 2: The New South (Walkthrough)
Red Dead Redemption 2: An American Pastoral Scene
RDR 2: A Strange Kindness (Walkthrough)
Red Dead Redemption 2: How To Fast Travel