The mission Money Lending And Other Sins V starts after settling down in Shady Belle in Red Dead Redemption 2.
Your role is to look for the debtor Algie Davison who's located west of Shady Belle.
Here's a short walkthrough of collecting the debt from Algie Davison.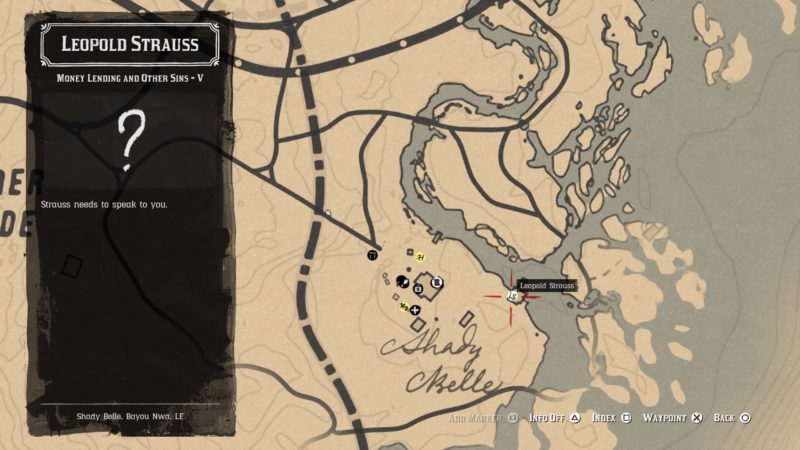 To start the mission, talk to Leopold Strauss who's standing near the swamps, towards the east of your campsite.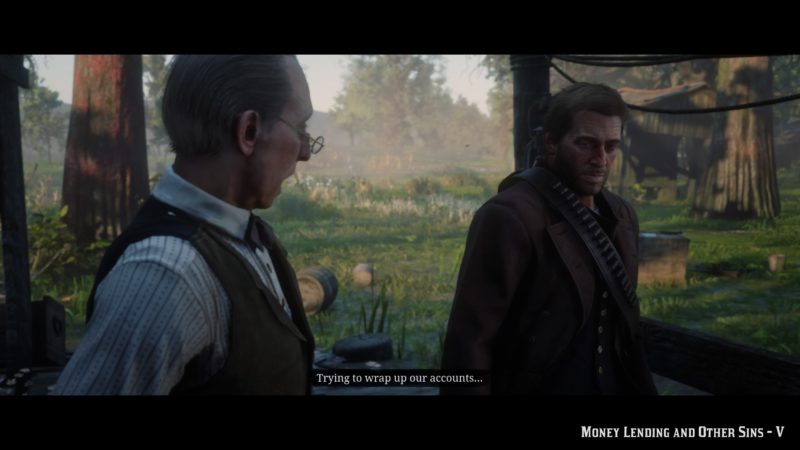 Find Algie Davison
Algie Davison is located south of Braithwaite Manor and southwest of Shady Belle. His exact location is shown in the map below.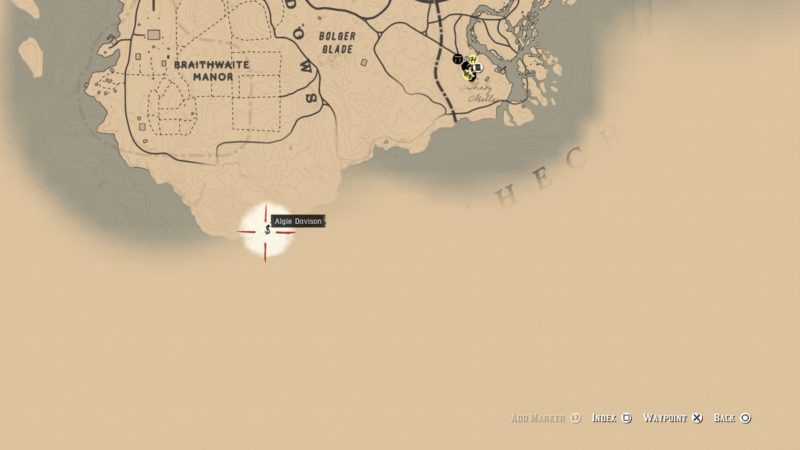 You can just ride through the swampy area, but be careful of the crocodile near your camp. I died the first time after falling into the water.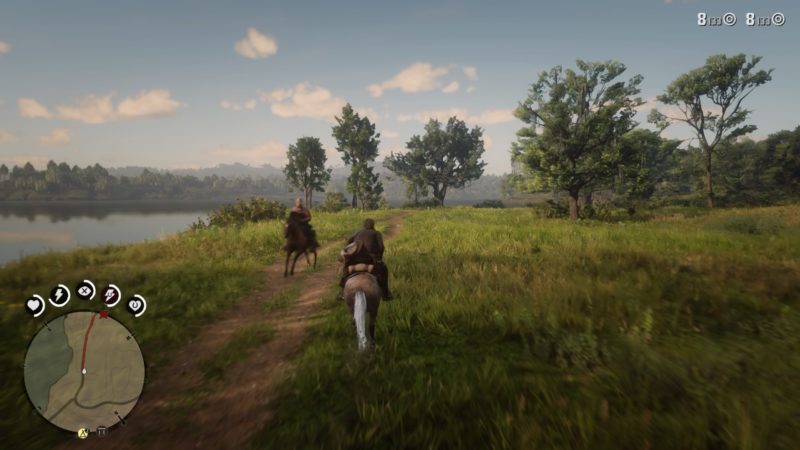 You will see a couple of houses here.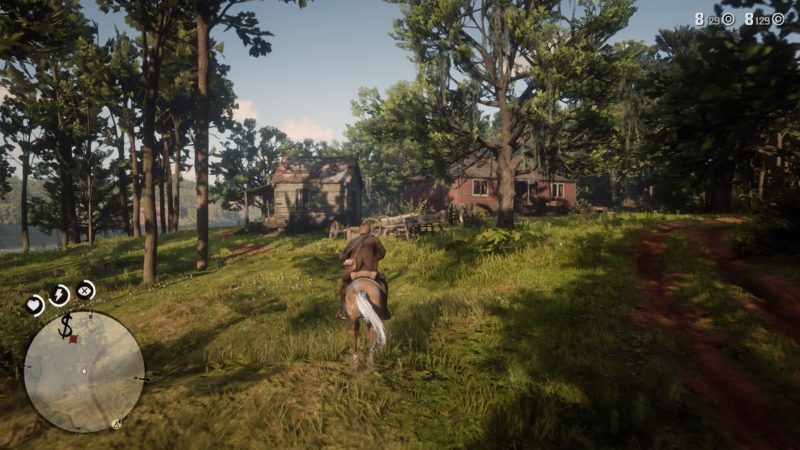 Algie Davison is the drunkard chilling near the river.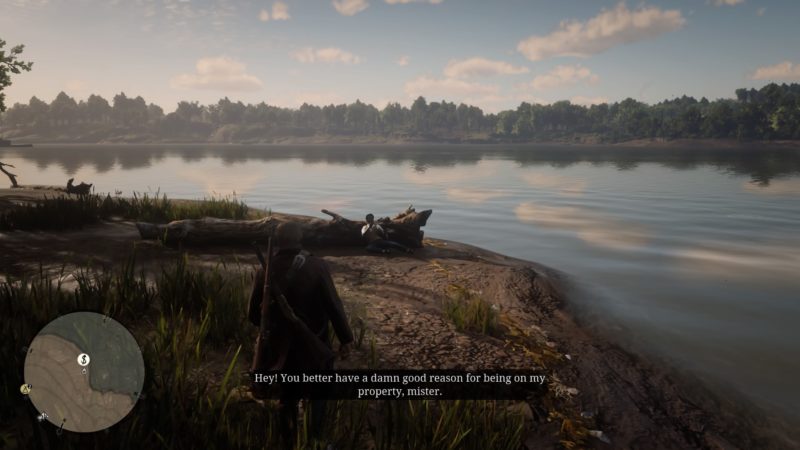 Collect the debt from Algie
He will bring you to his house to take the money.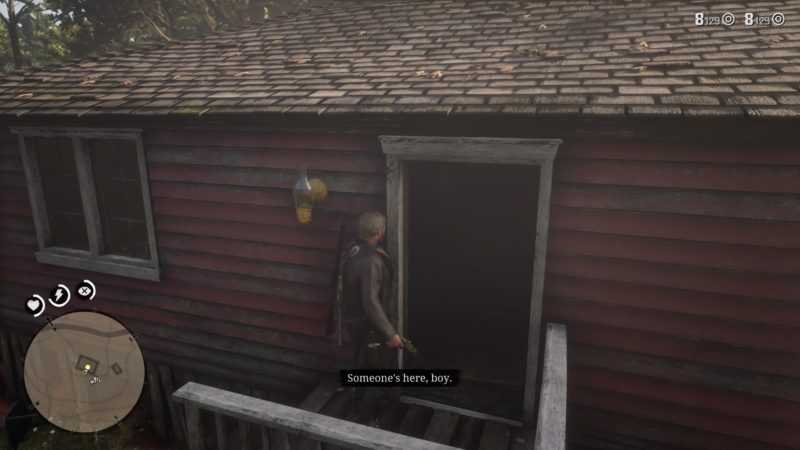 He will be searching the bottom of his sink for the money. As expected, he had something else in mind.
Davison will then cut you with a knife and you can shoot him immediately.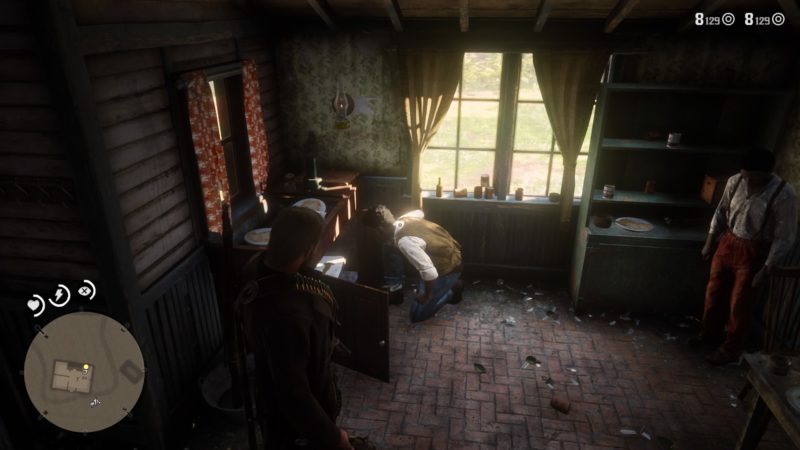 His son will not harm you. As he's dead, look around the house for the debt.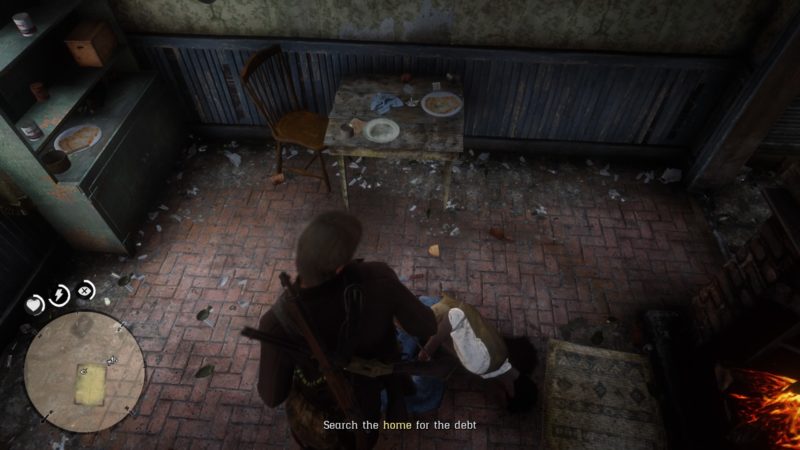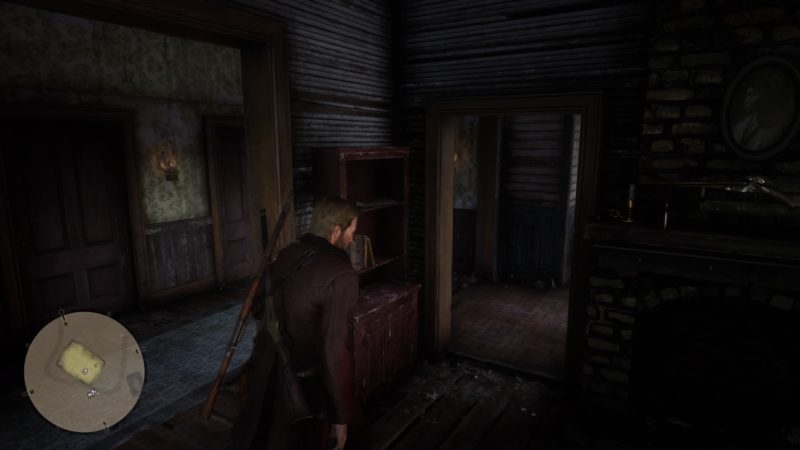 His debt is actually hidden in a chest in this room. There's a bed beside the window. You can look at the radar to see where I'm standing.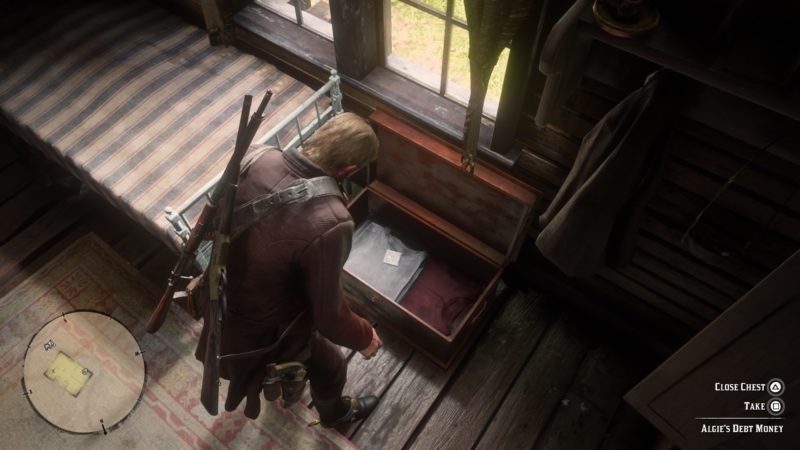 Collect the debt money from the chest.
Put the debt money in the camp donation box
Like all other debt missions so far, you have to return the debt money to the camp's donation box.
In Shady Belle, the donation box is actually upstairs, near your own room.
Hopefully this walkthrough has been helpful for you.
---
Related articles:
Red Dead Redemption 2: The Iniquities Of History
RDR 2: Help A Brother Out (Walkthrough)
Red Dead Redemption 2 Bounty Hunting – Mark Johnson
Red Dead Redemption 2: Angelo Bronte, A Man Of Honor
RDR2: The Joys Of Civilization (Walkthrough)
Red Dead Redemption 2: Blood Feuds, Ancient And Modern
Red Dead Redemption 2: The Battle Of Shady Belle (Walkthrough)