A Strange Kindness is the last mission you will get at Horseshoe Overlook by Dutch in Red Dead Redemption 2.
Your role is to find a new place to settle as it's getting too dangerous at your current location.
Here's a walkthrough of A Strange Kindness in RDR 2.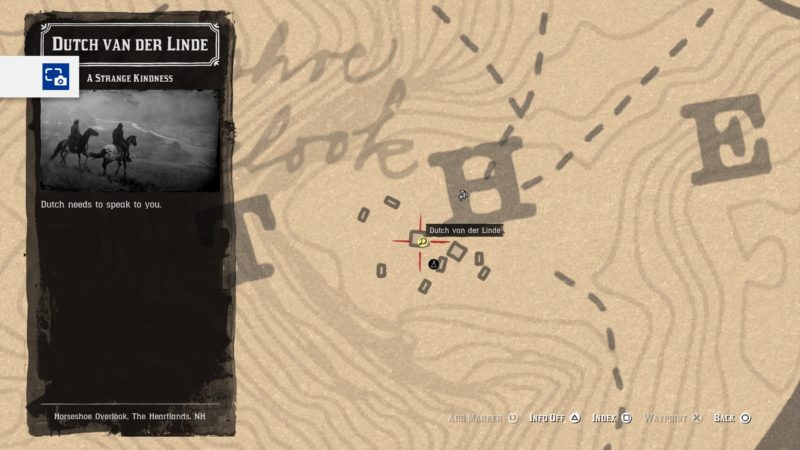 To start the mission, talk to Dutch who is in camp.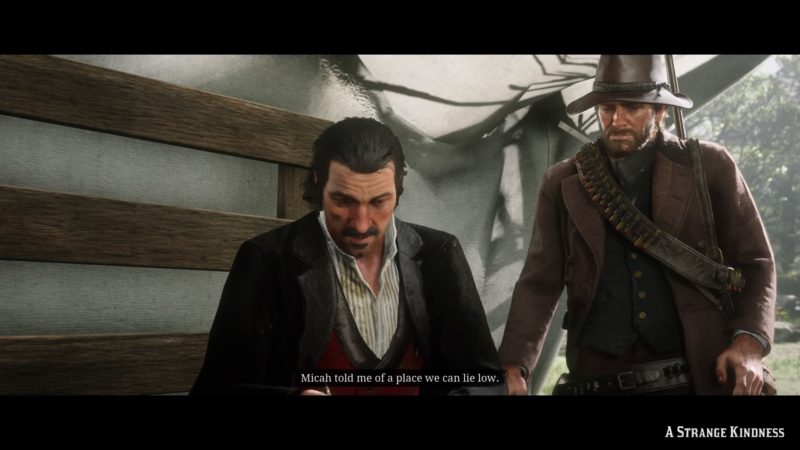 This mission probably comes after the other mission where you helped Micah Bell rob a stagecoach.
Micah then returns to camp and informs Dutch that there's a new place to settle down for now, and it's in Dewberry Creek.
Go to Dewberry Creek
Dewberry Creek is located at the south eastern part of the map. It's near Rhodes. The exact location is shown in the map below.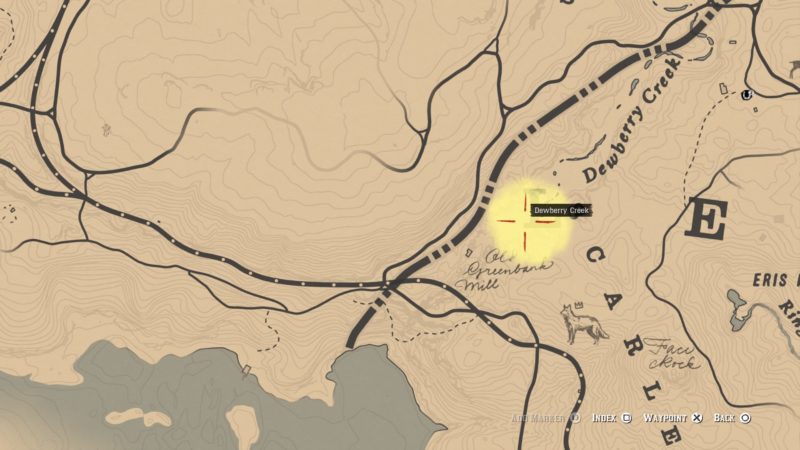 You will ride with John Marston to investigate the area before the whole camp moves.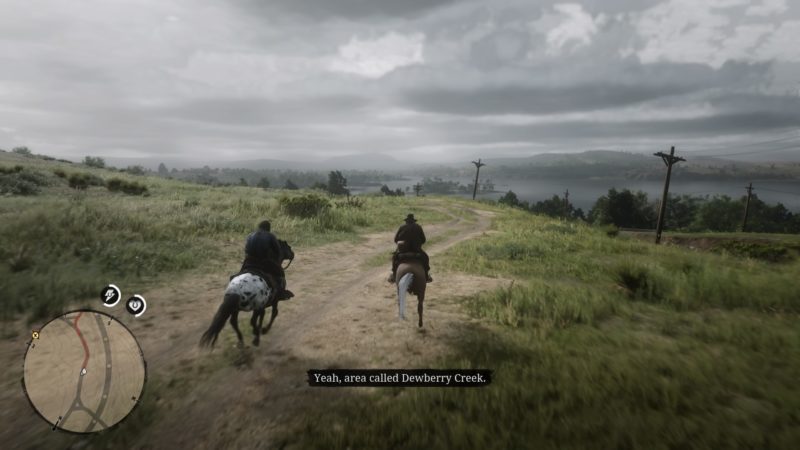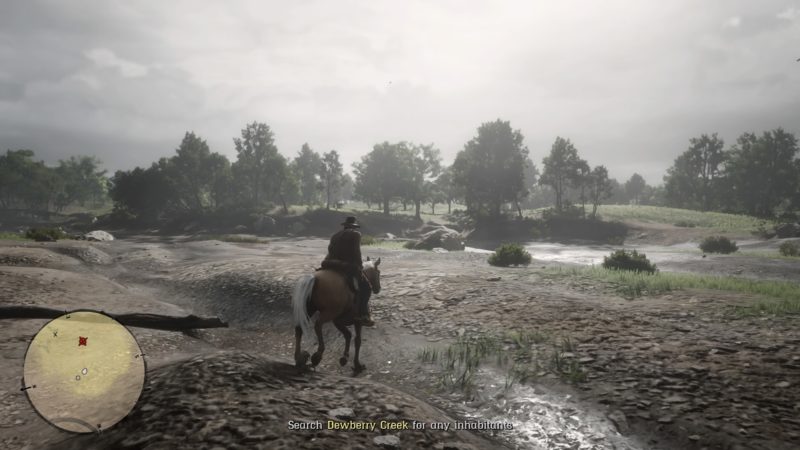 As you get there, you should find a dead body. Go to the dead body to investigate what happened.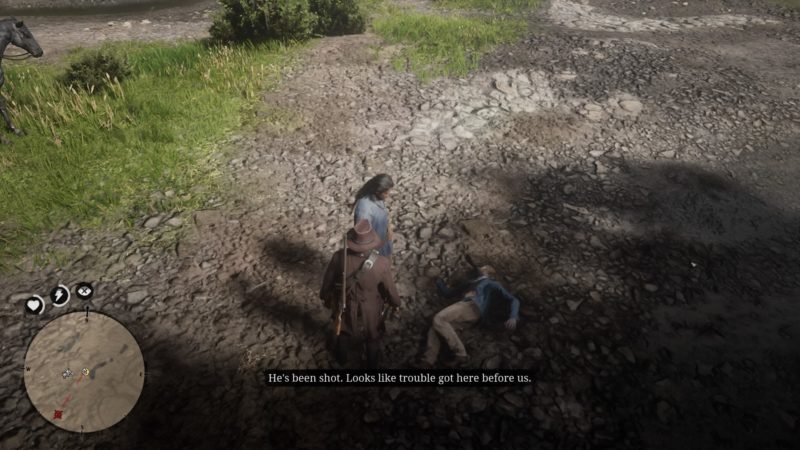 Search the camp
As you walk further, you will notice a few tents ahead. Go to the place and search the area.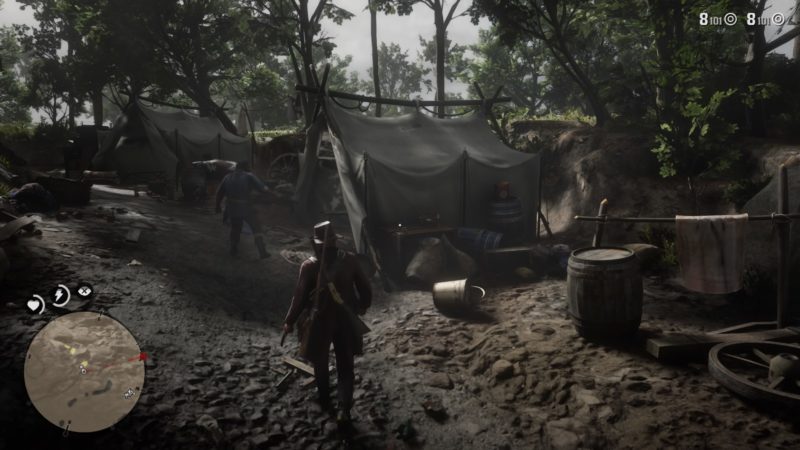 At the end of the site, there should be this wagon. Interact with it and you will find a family hiding inside.
They are a bunch of Germans and apparently her husband has been taken by some men.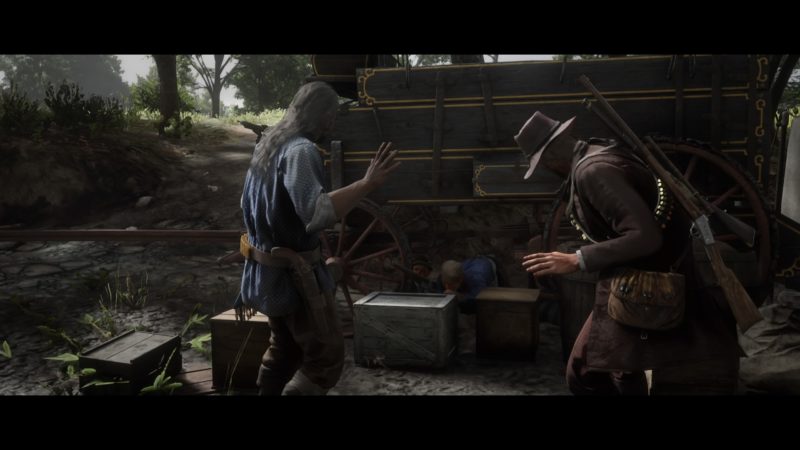 Rescue the woman's husband
You now follow John to find tracks on where the husband may have went. Keep following him. You can use your ability to spot tracks as well.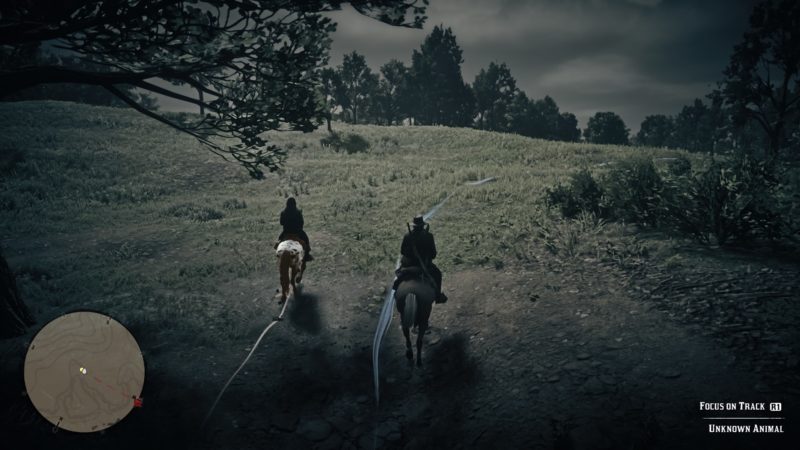 Keep going and in the end, you will reach the Settlers' Camp.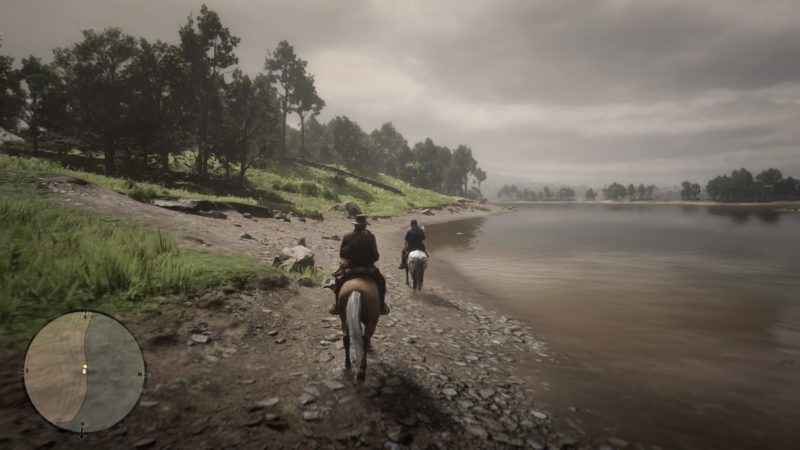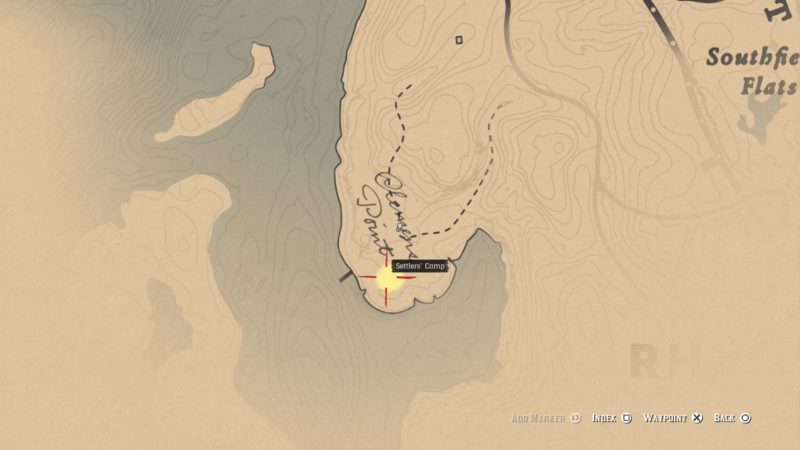 Walk up to the camp site and investigate the area.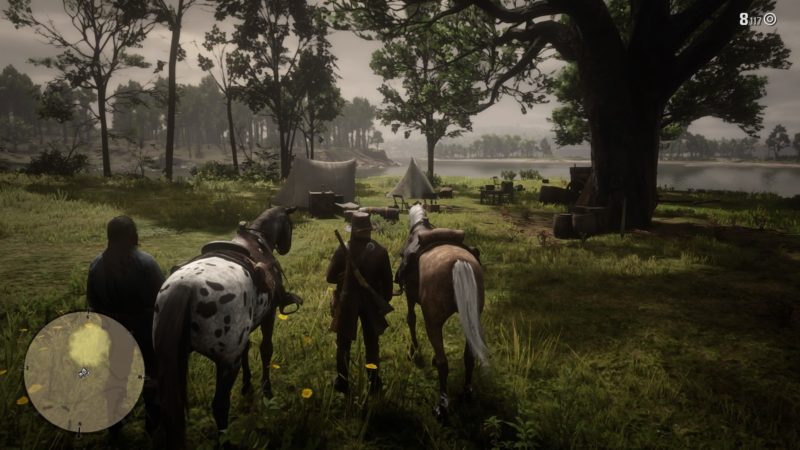 You will notice that her husband has been tied up there. Attempt to rescue the captive settler.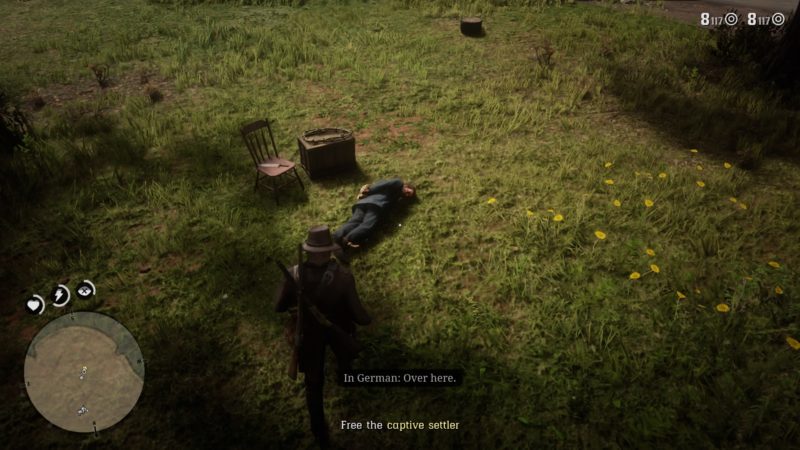 While trying to untie the knots, you guys will be ambushed by the captives. Kill all of them. There'll be two of them on horses.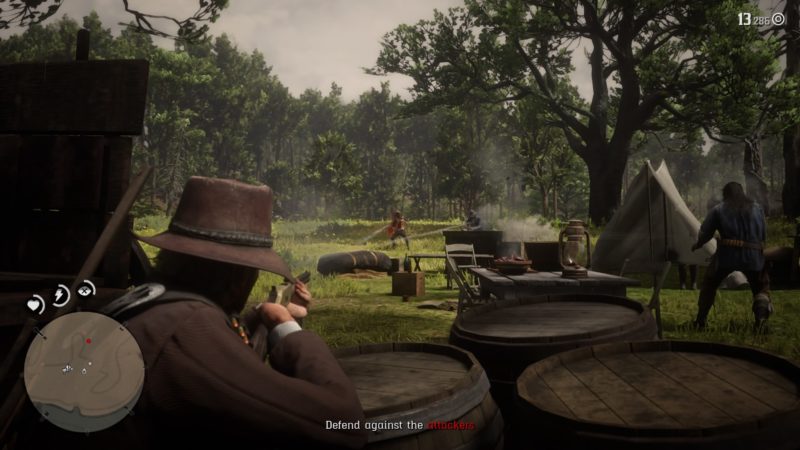 Kill those on the horses as well, before they run away. Otherwise, you may have to chase them.
Return the settler to his family
Now, untie the settler again. Bring him back to his family at the location earlier.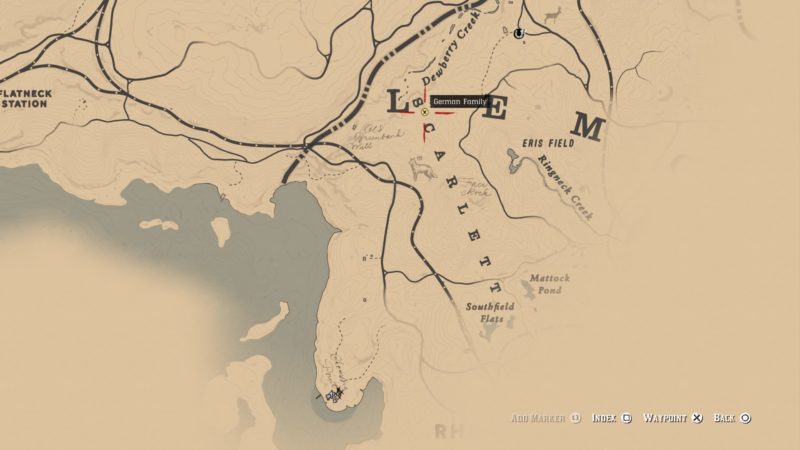 The exact location of the German family is shown in the map above.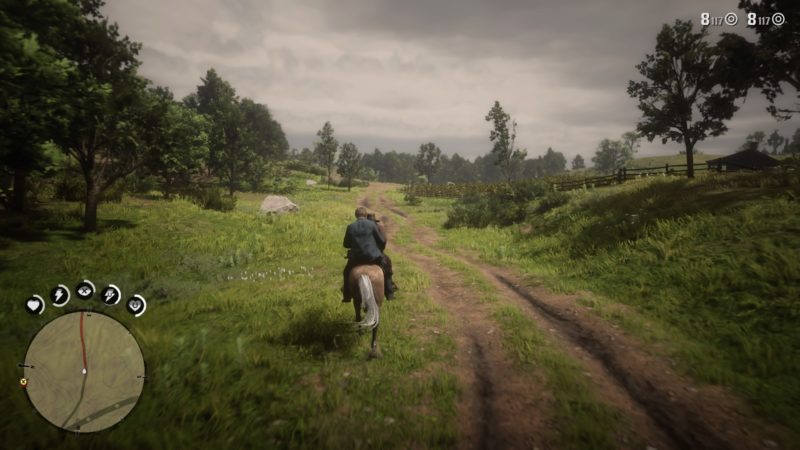 After reaching, there'll be a couple of cutscenes. He will give you a gold ingot as appreciation (since he owns a mining company).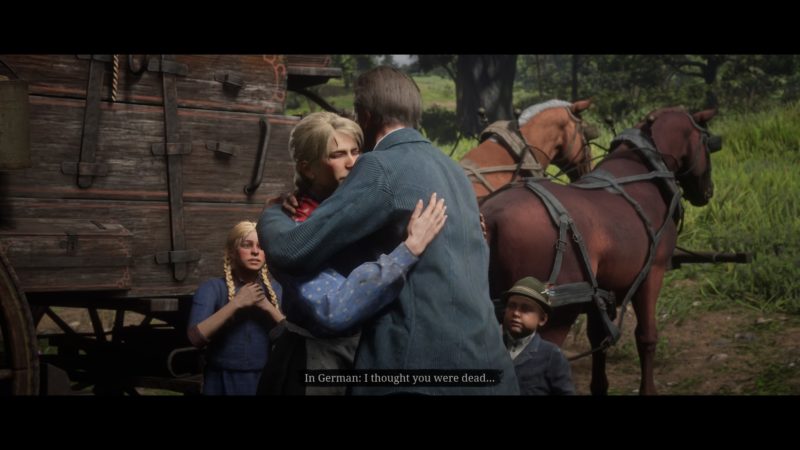 There'll also be a scene where your gang finally moves in to the new place, but they chose the Settlers' Camp instead of Dewberry Creek.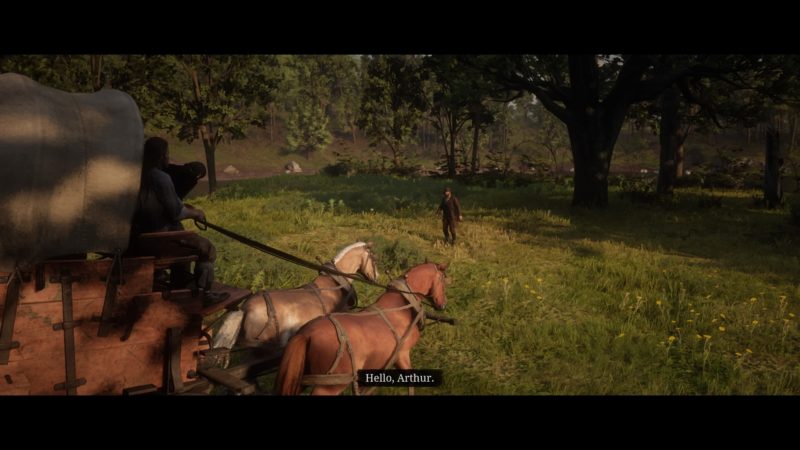 And thus, this unlocks Chapter 3 of Red Dead Redemption 2.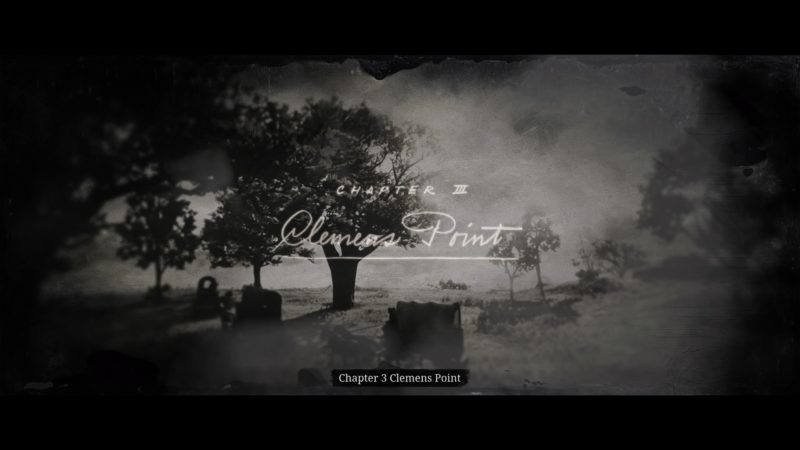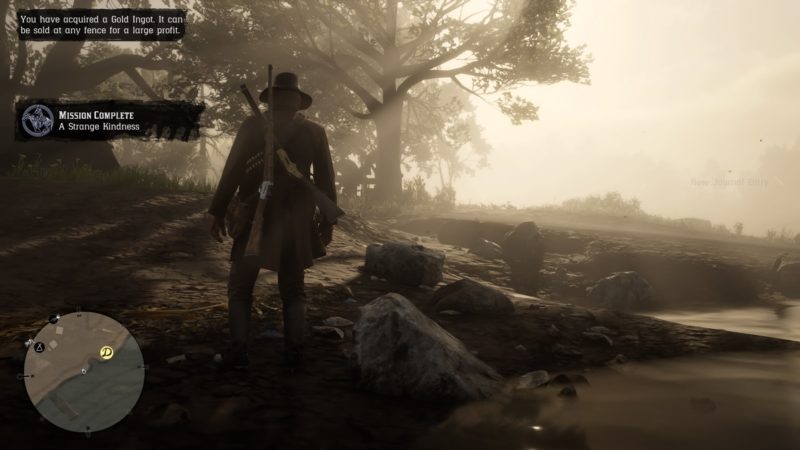 And that's it. The mission completes here.
If you wish to fulfill all of the items on the checklist, you need to:
Return the captive to his family within 1 minute 40 seconds
Complete with at least 80% accuracy
Complete the mission without taking any health items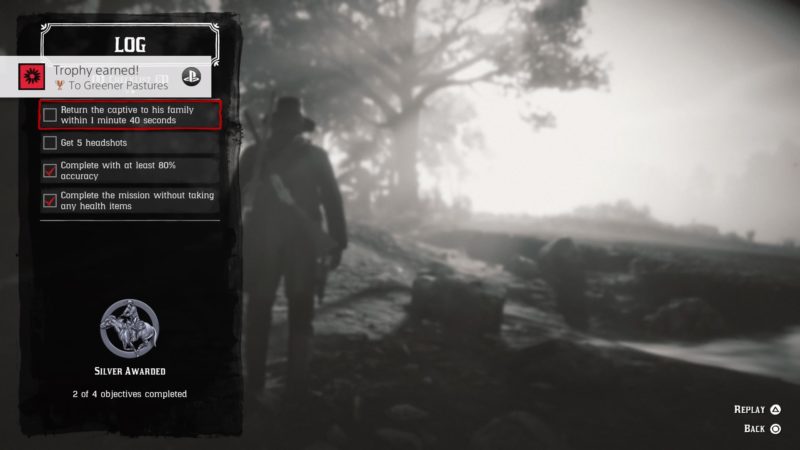 ---
Related articles:
Red Dead Redemption 2: American Distillation
RDR 2: Debt Collection: Winton Holmes
Red Dead Redemption 2: The New South (Walkthrough)
Red Dead Redemption 2: How To Fast Travel In The Game
Pouring Forth Oil (All Chapters) – Red Dead Redemption 2
Red Dead Redemption 2: A Fisher Of Men
Red Dead Redemption 2: The Sheep And The Goats (Walkthrough)