A New Jerusalem is one of the simplest missions in Red Dead Redemption 2.
Your task is to build the house in Beecher's Hope with Charles and Uncle.
Here's a short walkthrough of A New Jerusalem in RDR 2.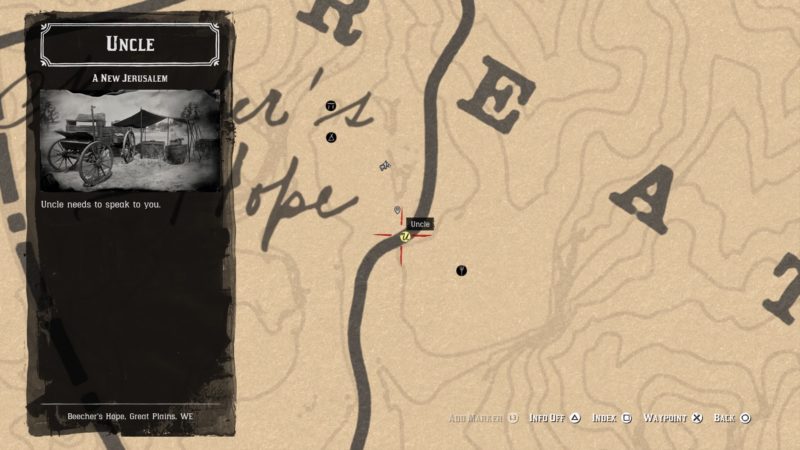 To start this mission, talk to Uncle who's in Beecher's Hope.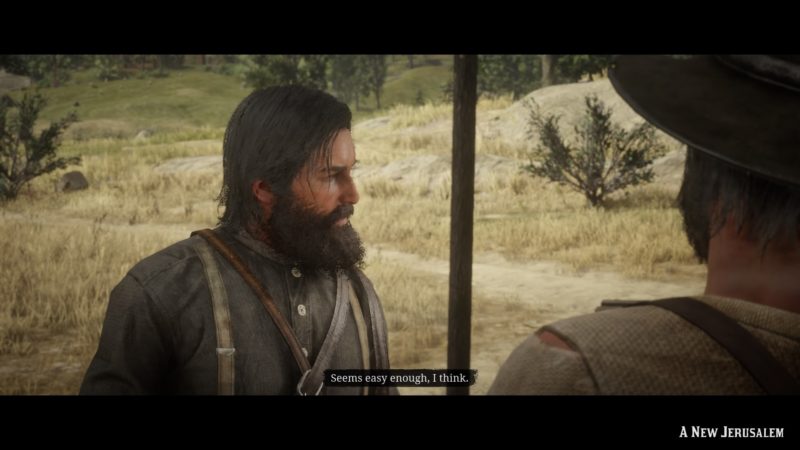 You will then begin the construction of your new house.
This mission doesn't require much pressing of the buttons, except hammering and lifting up objects.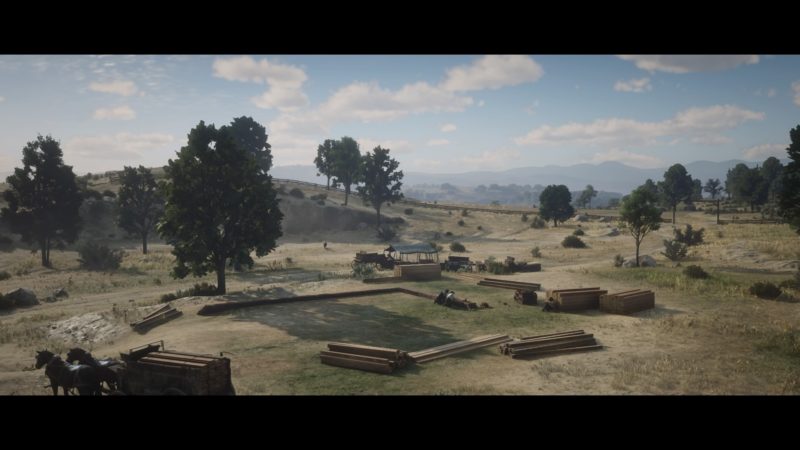 You have to carry the planks for a few times before the cutscenes take over.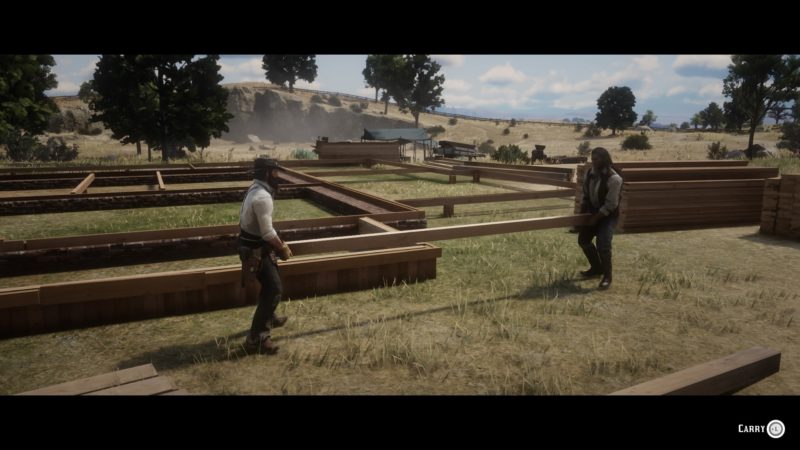 You also need to hammer the nails. Try to hammer with high accuracy, if you wish to get a gold award for the objectives.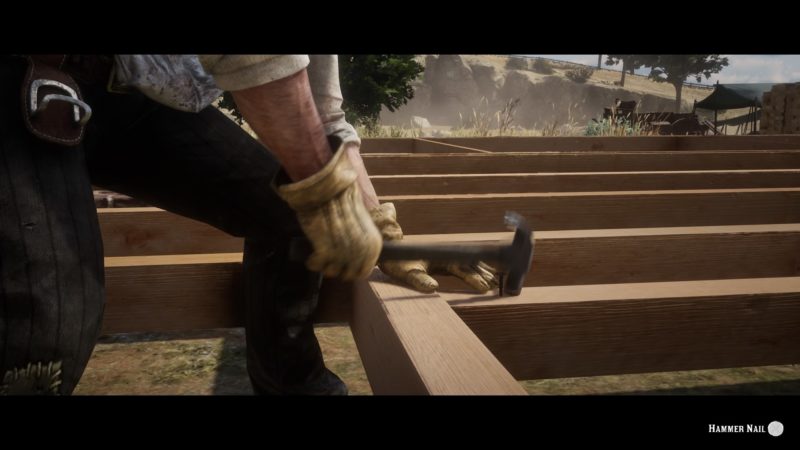 There's also a part you need to lift this structure up.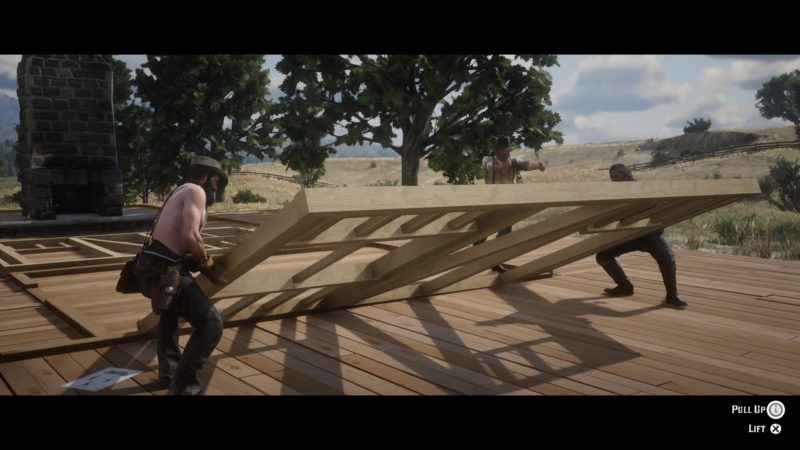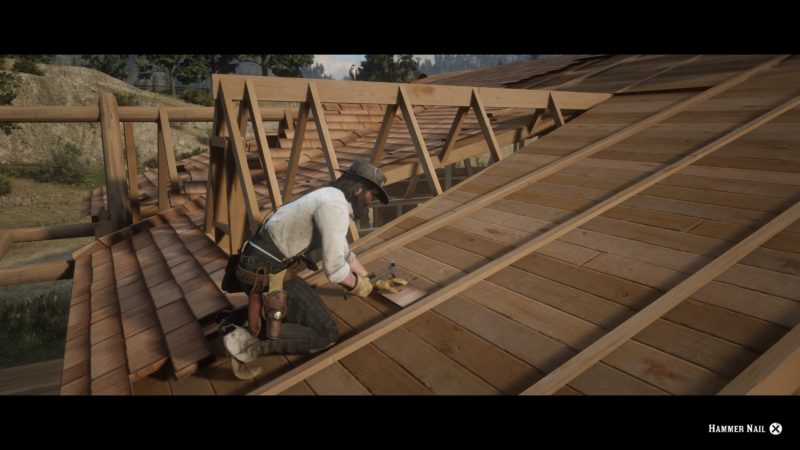 The house gets completed after awhile.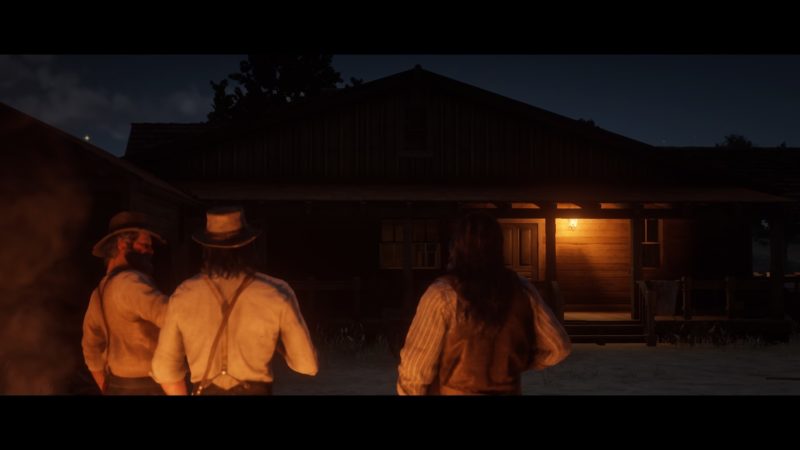 During the cutscene, John will write a letter to ask his wife and kid to come back to him as his house is already built.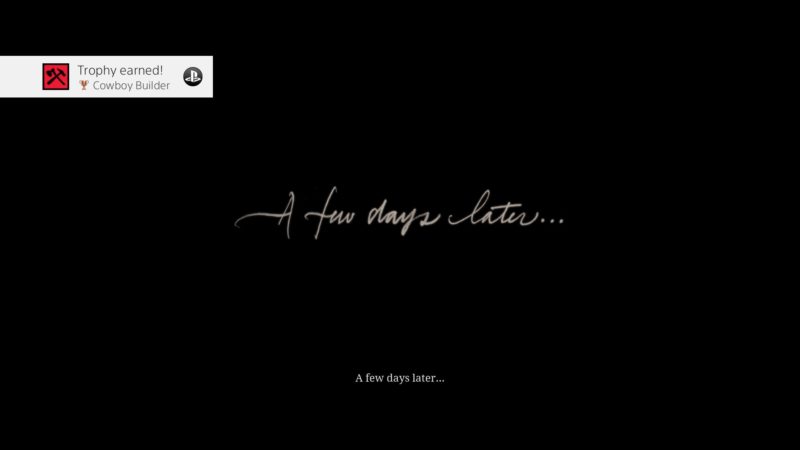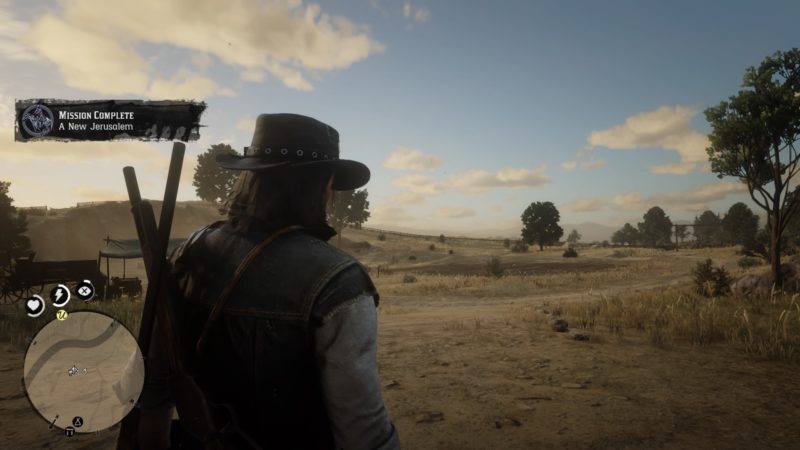 The mission ends after the cutscene. If you wish to get a gold award, you need to do the following:
Hammer the nails in with 80% accuracy
Complete within 3 minutes 35 seconds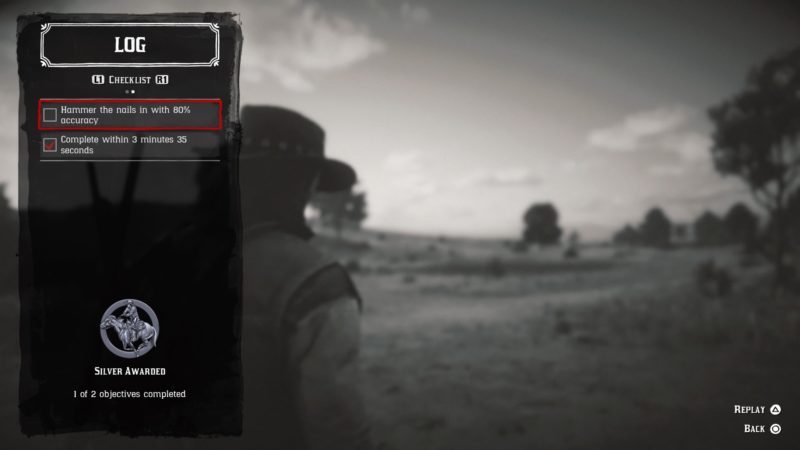 ---
Related articles:
RDR2: A Quick Favor For An Old Friend
Red Dead Redemption 2: The Noblest Of Men, And A Woman
RDR 2: An Honest Day's Labors (Walkthrough)
Red Dead Redemption 2: The Tool Box (Walkthrough)
Red Dead Redemption 2: Our Best Selves (Walkthrough)
RDR 2: My Last Boy (Mission Walkthrough)
Red Dead Redemption 2: Gold Bar Glitch
Red Dead Redemption 2: The Mercies Of Knowledge (All Chapters)