A Fisher of Men is a mission given by Abigail Roberts in Red Dead Redemption 2.
Your role is to take Jack to have some fun, and the plan is to go fishing.
Here's a walkthrough of A Fisher of Men in RDR 2.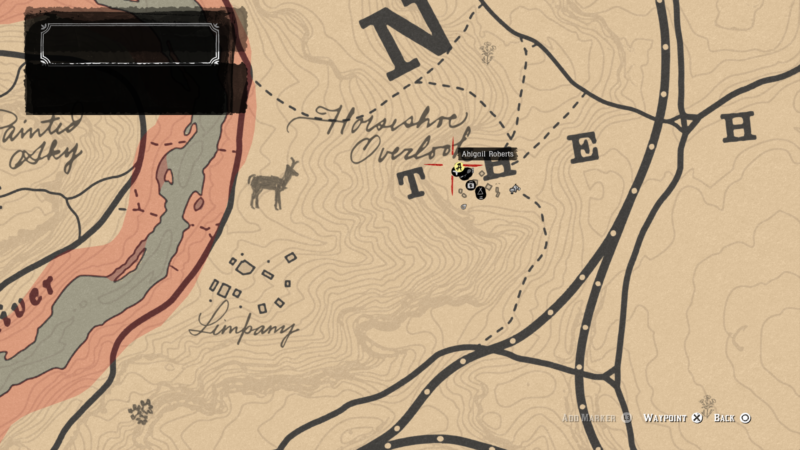 To start the mission, talk to Abigail Roberts at camp in Horseshoe Overlook.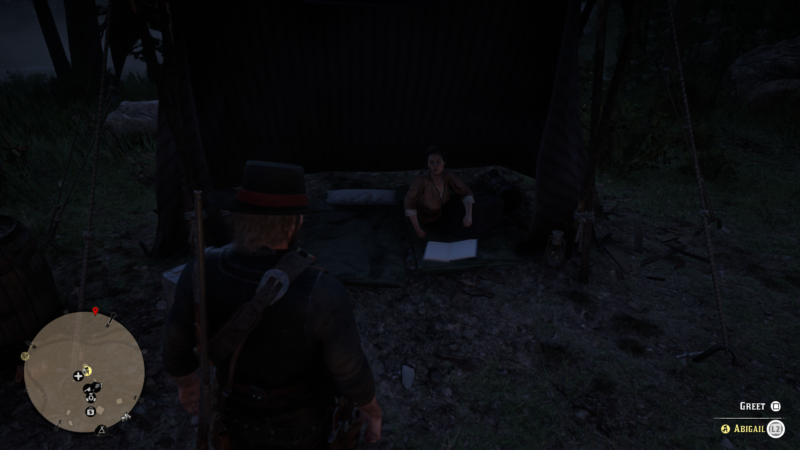 Just hold L2 and greet her to start.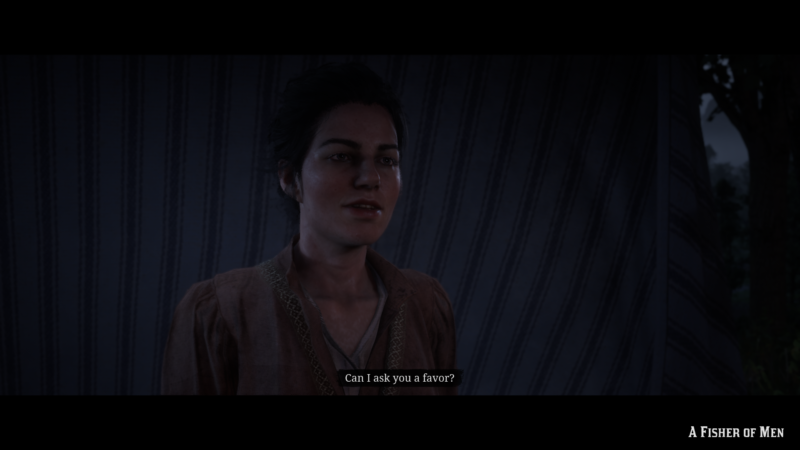 Take Jack with you
If you activate the quest at night, Arthur will go to sleep first. The next morning, you have to find Jack who is in camp.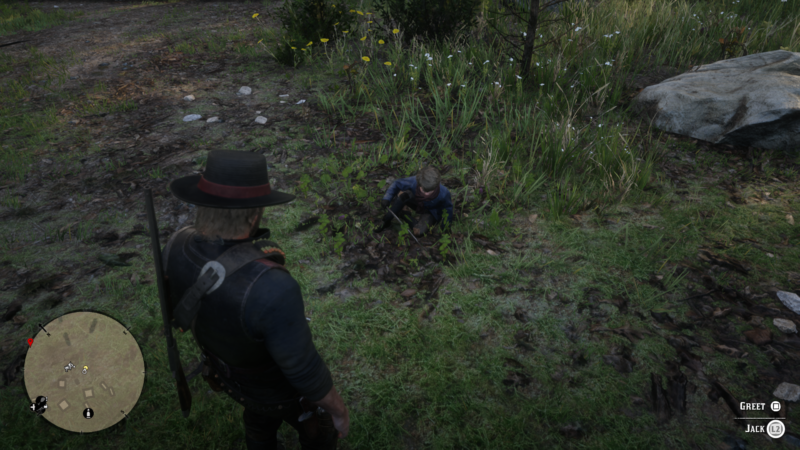 Talk to him and bring him onto your horse.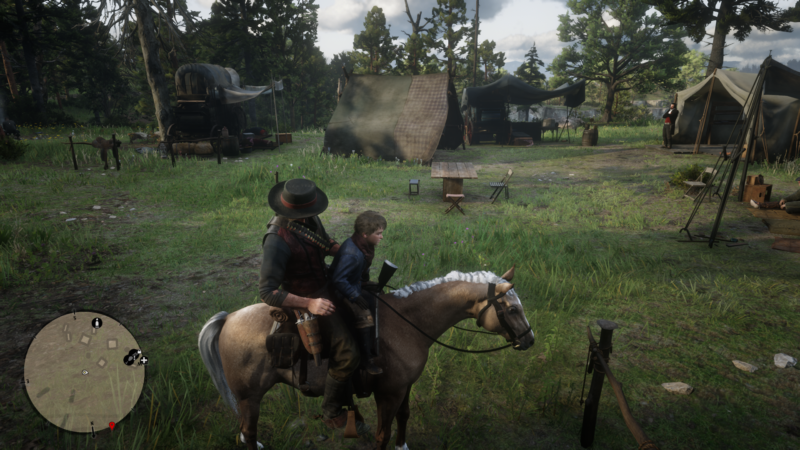 Go to the river
Take your horse and go to the river. The exact location is shown in the screenshot below.
It's only a near distance from camp.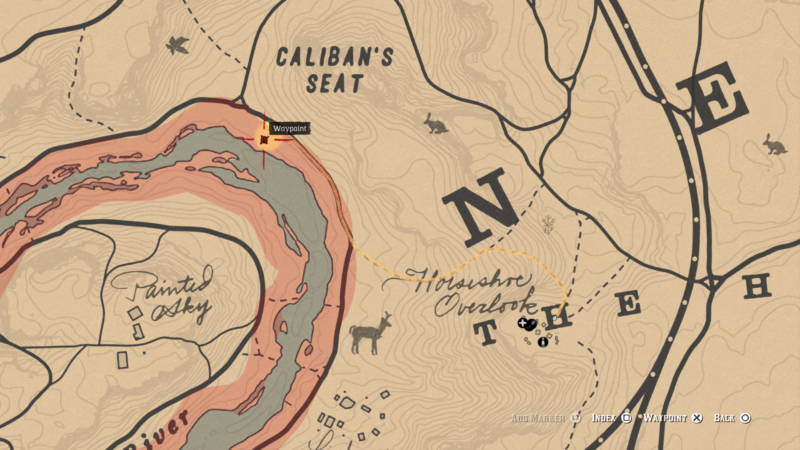 Once you're there, come down and start fishing. This mission will also unlock the item request feature, which means you can help companions retrieve items.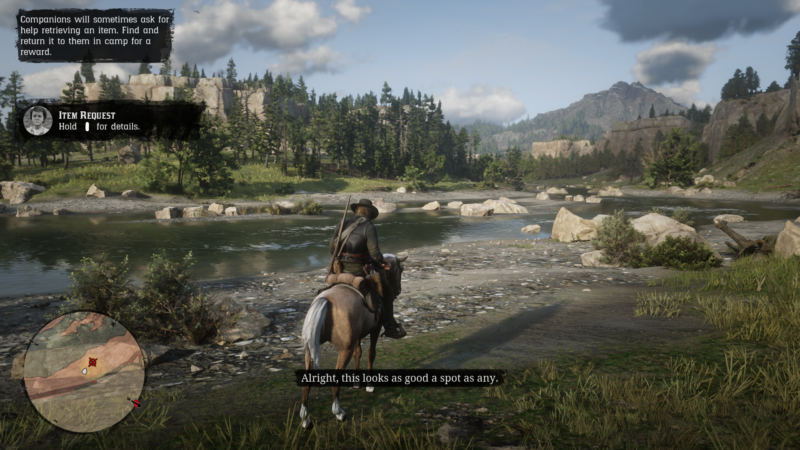 Start fishing
To start fishing, you need to choose your fishing rod in the items menu. The rod is probably on the same space as the binoculars. Just press R2 to change.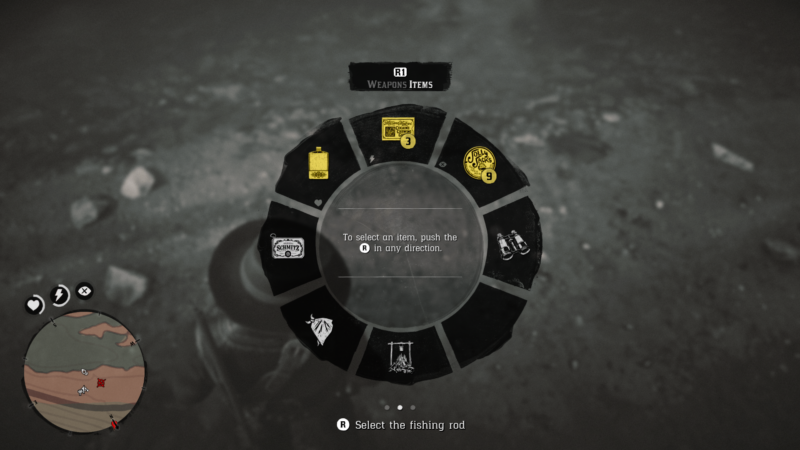 Once you have taken out your fishing rod, you need to choose your bait. Each bait will attract different fishes, and it's stated in the description.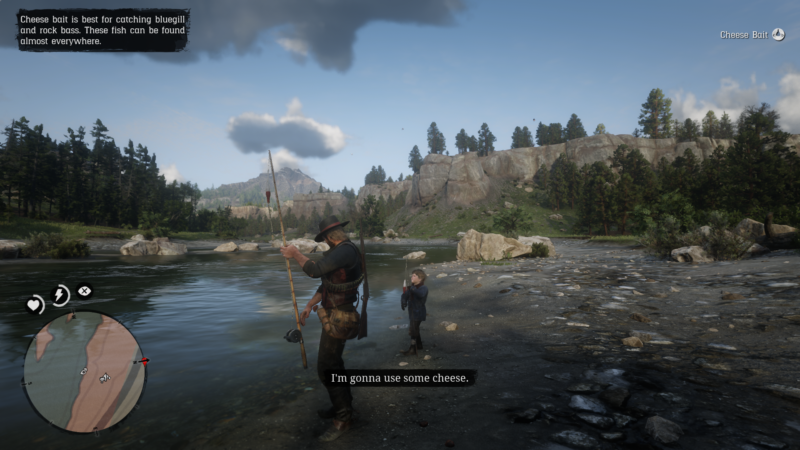 To cast, just hold L2 and press R2. Just wait for the fish to bite.
When it bites, your controller will vibrate. Immediately press R2 to hook the fish.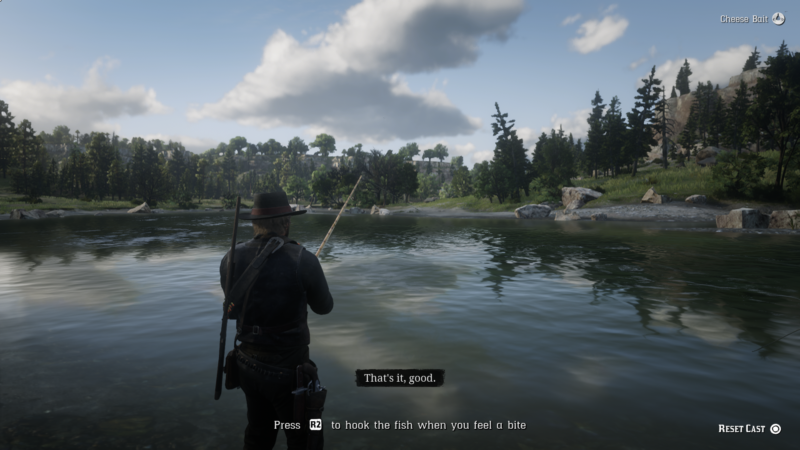 Keep reeling the fish by doing the circular movement for R3.
When the controller vibrates (fish struggles), stop reeling and just move the hook left and right with the L3.
Repeat the process and you will be done in no time.
You can choose to release or keep the fish. After the second time catching a fish, a cutscene will appear.
Pinkerton agents will come and talk to Arthur, so just watch the cutscene.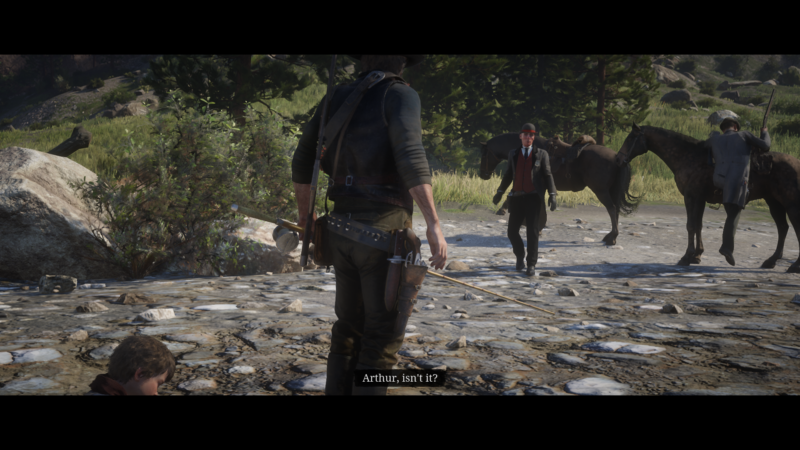 Return to camp
After the cutscene, take Jack back to camp and a cutscene will appear, showing a conversation with Dutch.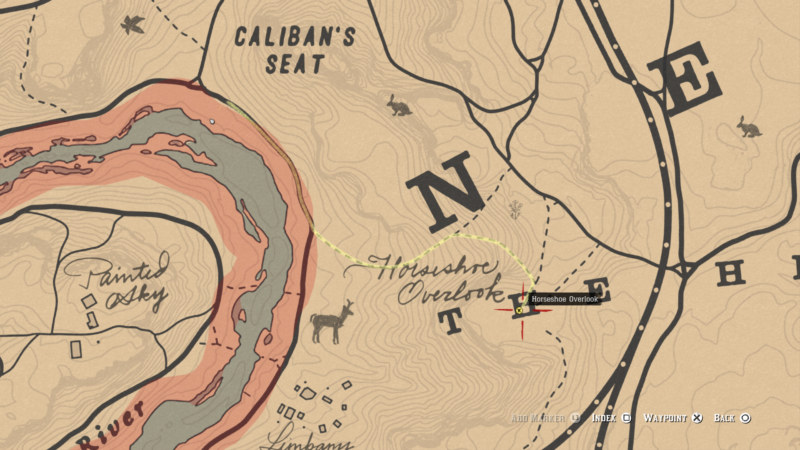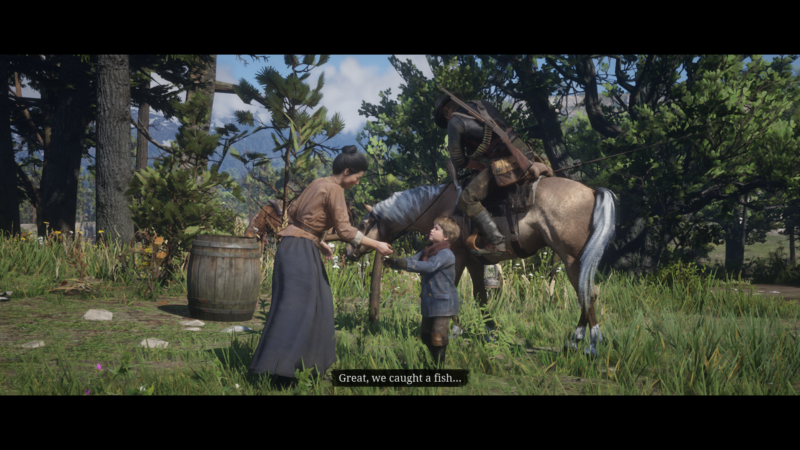 And that's it. The mission completes here.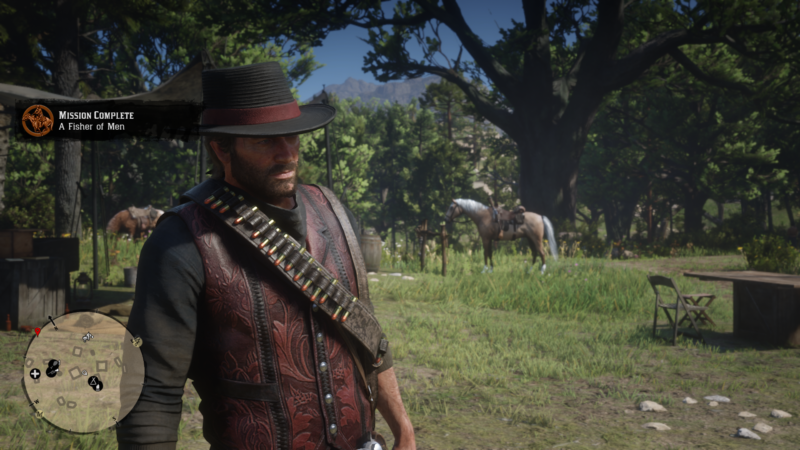 If you wish to get a perfect score, you need to fulfill the items on this checklist:
After arriving at the river, catch a fish within 1 minute 30 seconds
Complete within 7 minutes 20 seconds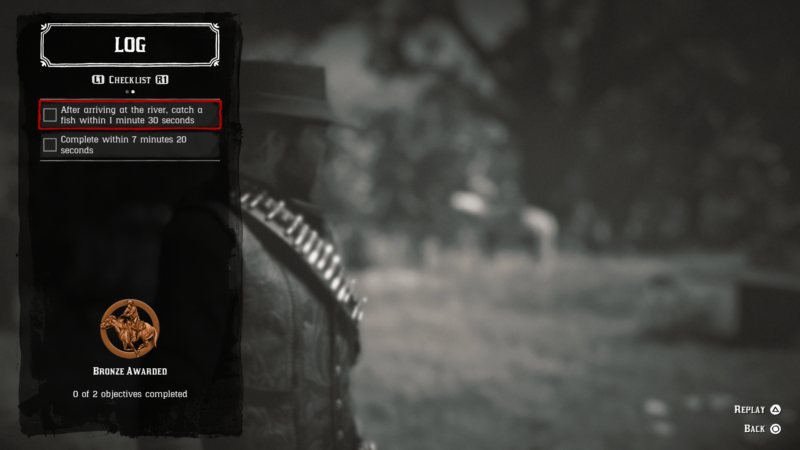 ---
Related articles:
Red Dead Redemption 2: A Strange Kindness (Walkthrough)
Red Dead Redemption 2: How To Fast Travel
RDR 2: Pouring Forth Oil (All Chapters) Walkthrough
Red Dead Redemption 2: The Sheep And The Goats
Red Dead Redemption 2: Gold Bar Glitch (Make Money Fast)
The First Shall Be Last (Walkthrough) – Red Dead Redemption 2
Red Dead Redemption 2: Blessed Are The Meek (Walkthrough)