A Fine Night of Debauchery is a mission by Josiah Trelawny in Red Dead Redemption 2.
Your task is to rob the safe at a high end poker party onboard a ship.
Here's a walkthrough of A Fine Night of Debauchery in RDR 2.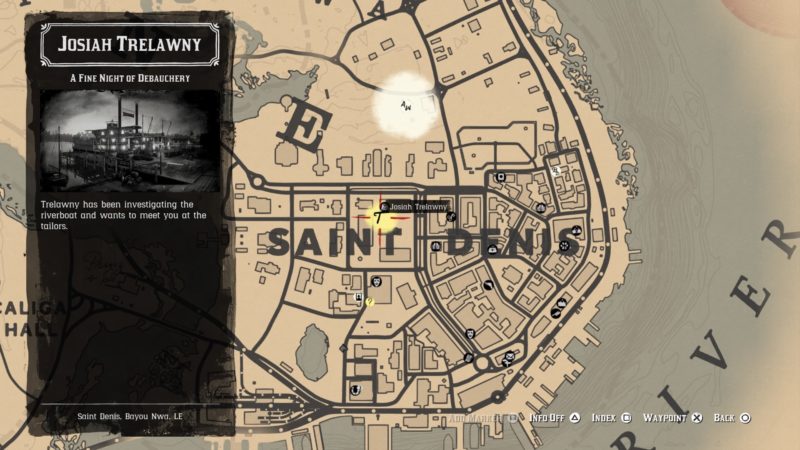 To start the mission, talk to Trelawny who is in Saint Denis. He will be leaning against the lamp post.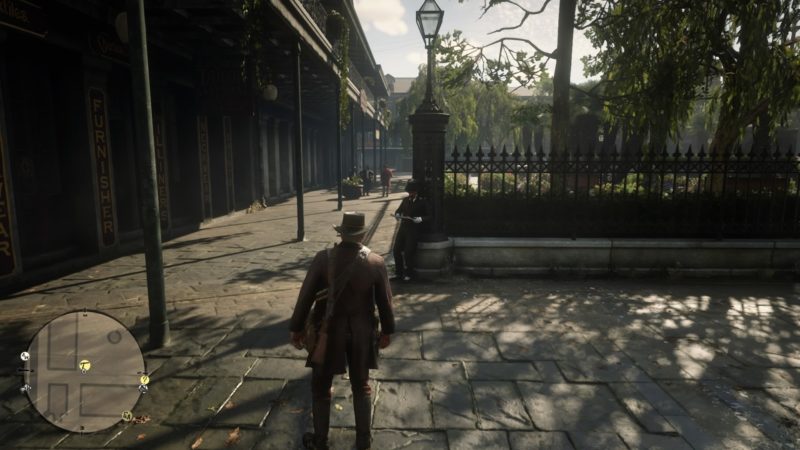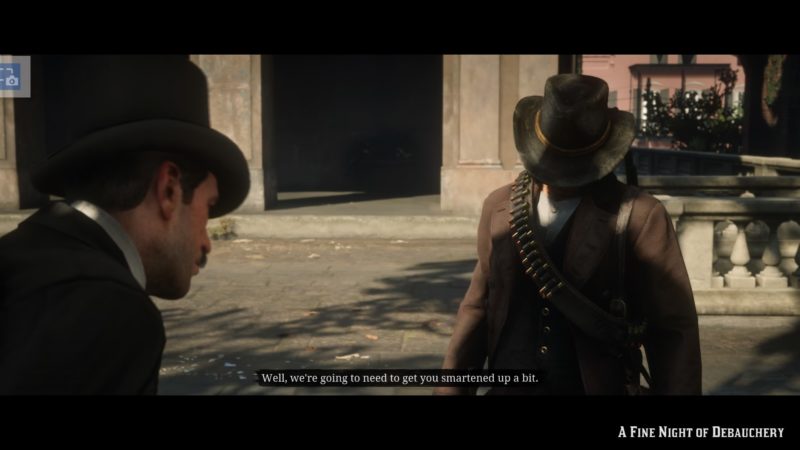 Get to the Tailor and to the Barber
Trelawny will first bring you to the tailor to get a three piece suit. Buy the first suit you see. It's the one which is free.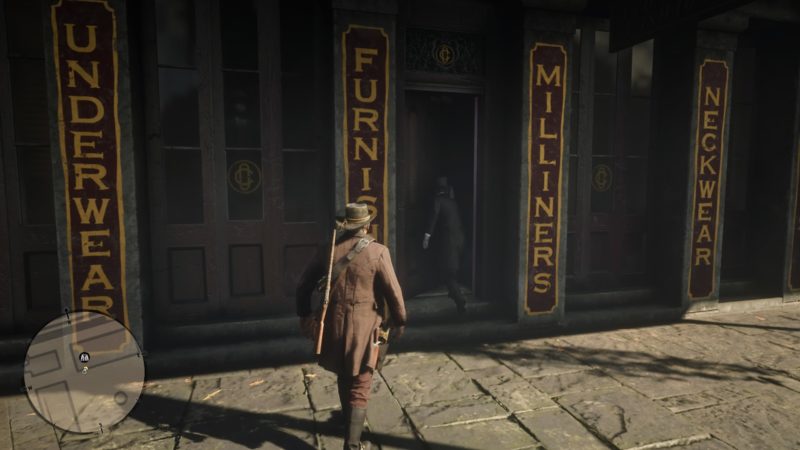 Next, follow him to the Barber. Get yourself a short trim length for your hair and facial hair.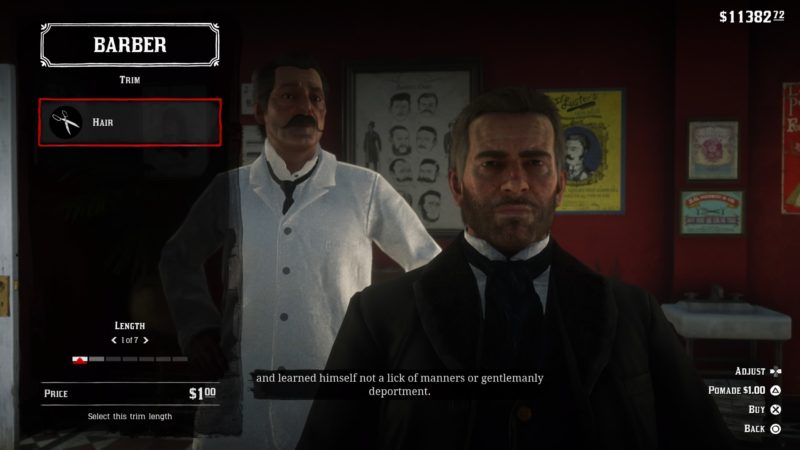 Go to the dock
Once you're ready, get to the coach.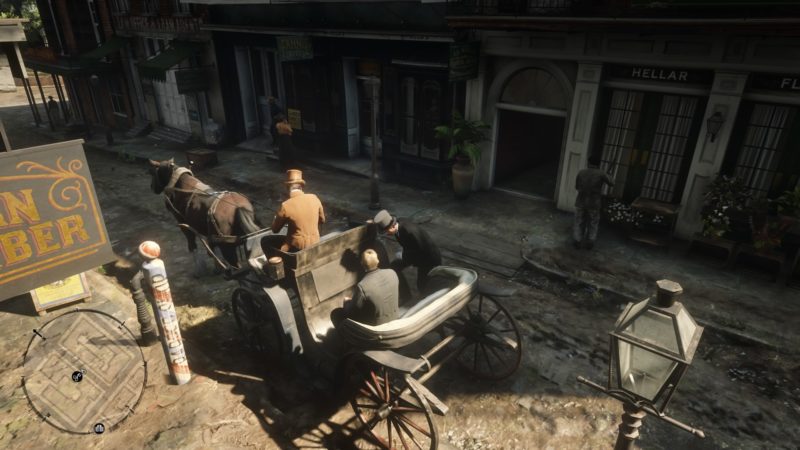 You will reach the dock and meet the other guys.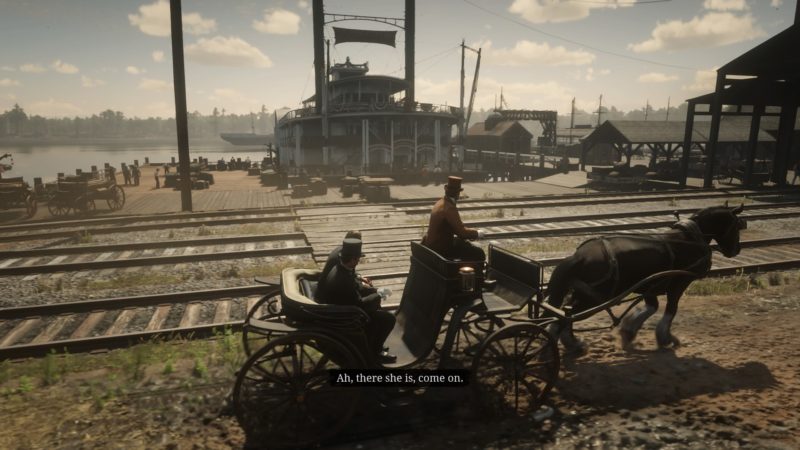 Walk towards the guys at the dock and board the ship together past the guards.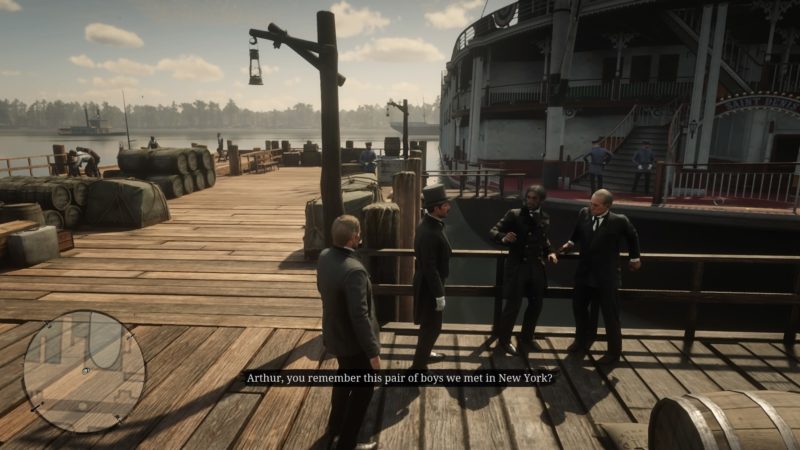 Play poker at the table
There'll be a table reserved for you. Just walk to the yellow blip on the radar.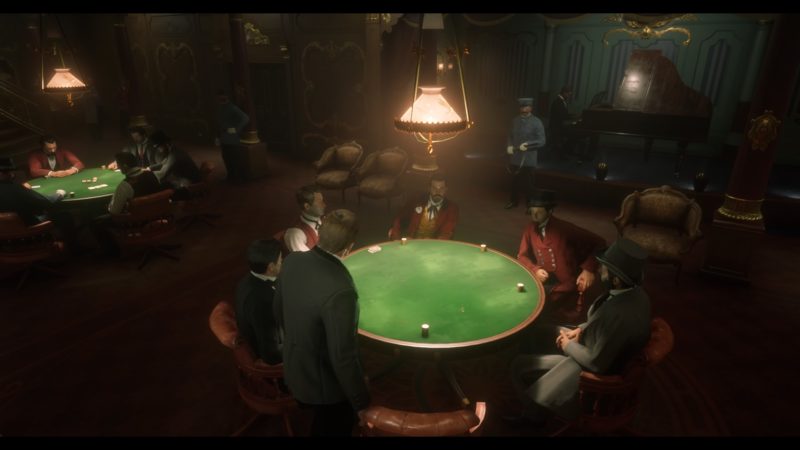 You will start off the game with four other players. You can look at Strauss by holding R1 to see if he nods his head or shows his disapproval.
If you plan to use Strauss' help, you won't get an item checked on the mission objectives. You should fold the first round while others go all-in.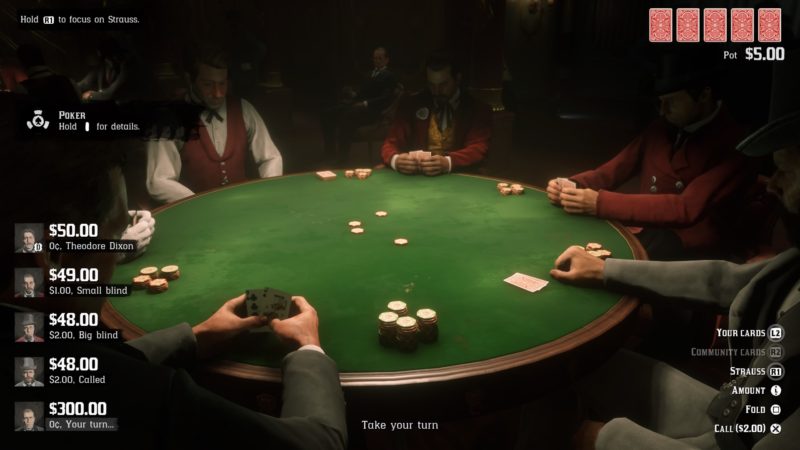 The next round, it's just the two of you left.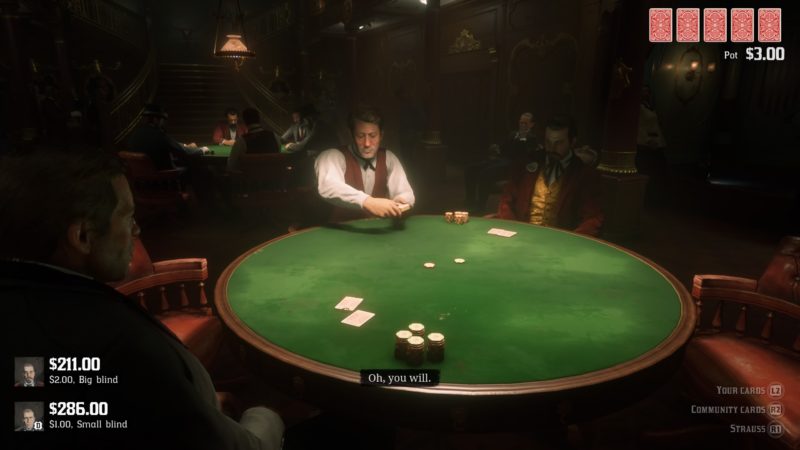 You will win this round by tempting him to go all in (raise your bets).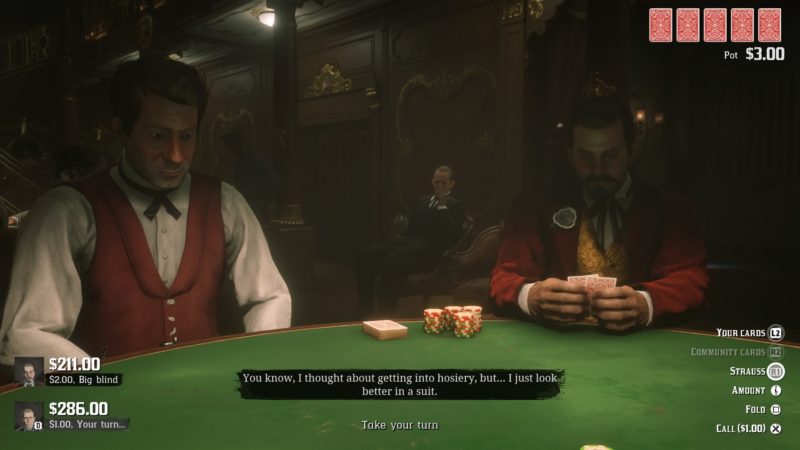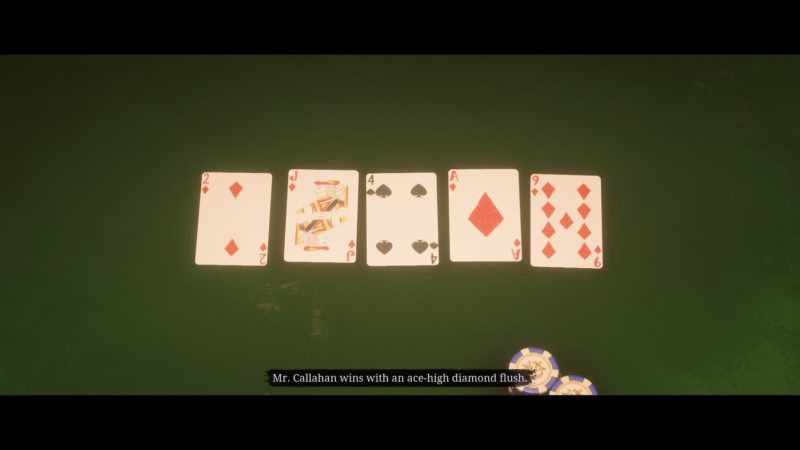 You will get a pair of queens and win the money pool.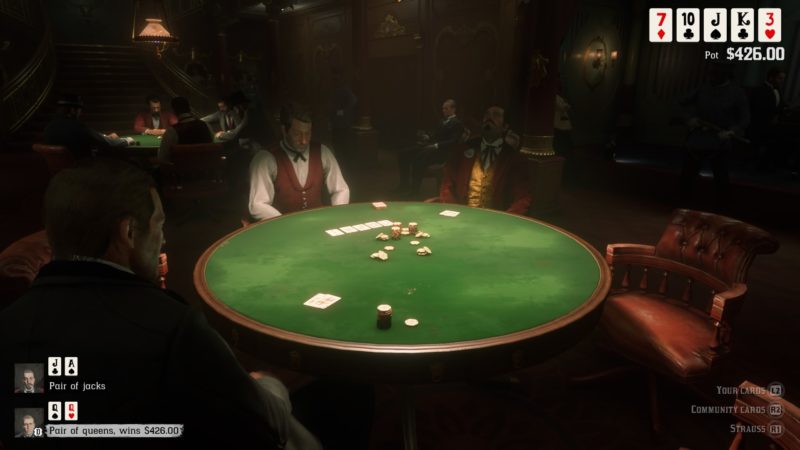 Arthur will then tempt him to bet more money, and he put his Reutlinger watch on the line. Apparently his watch is worth a lot and is placed in a safe upstairs.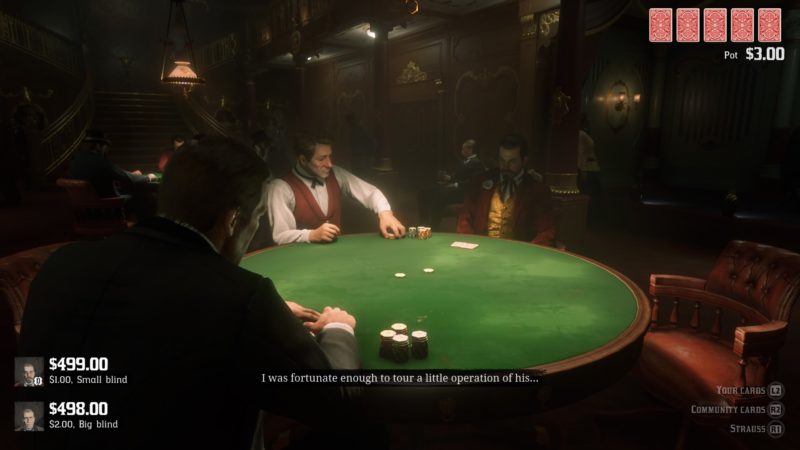 Play poker again and this time you should win again after going all in.
Follow the boss to the safe
To claim your watch, follow the boss to the safe located upstairs.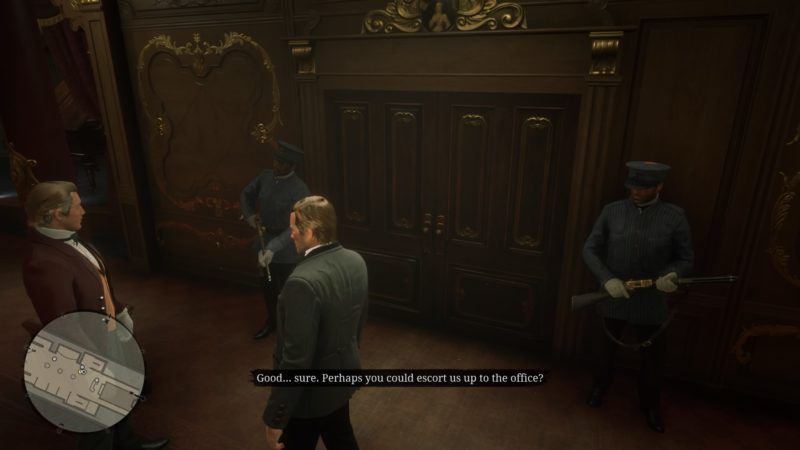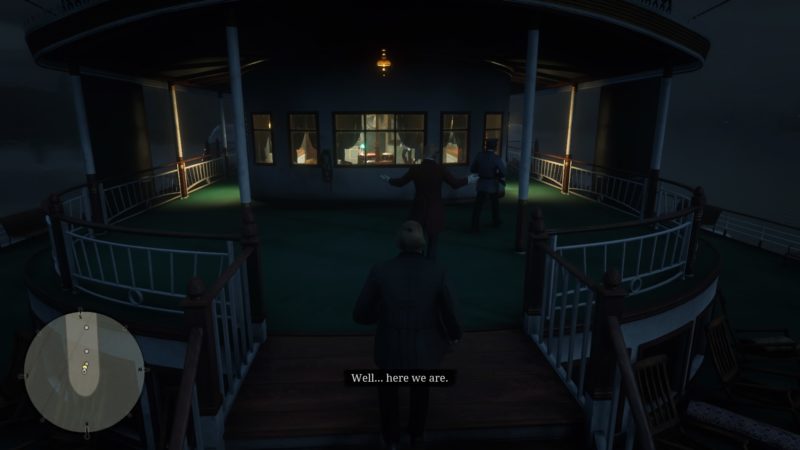 He will then open the safe and Charles will point a gun at him.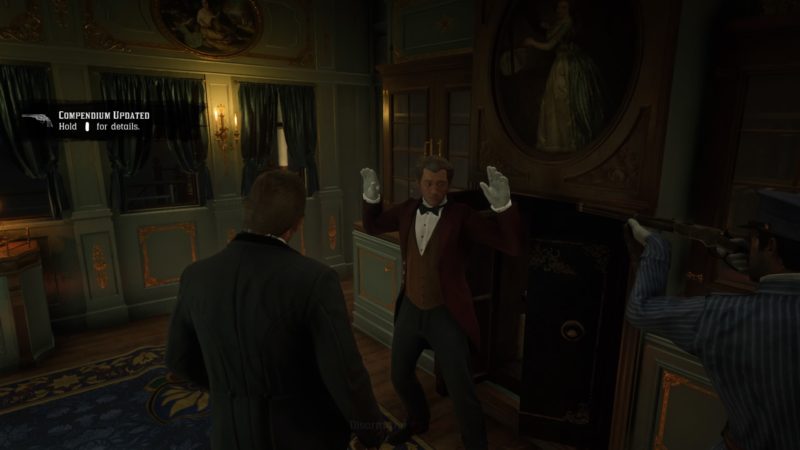 Knock out the boss and loot the safe. While trying to loot, the boss takes out his gun and you have to use dead eye to shoot him first.
Grab the loot again.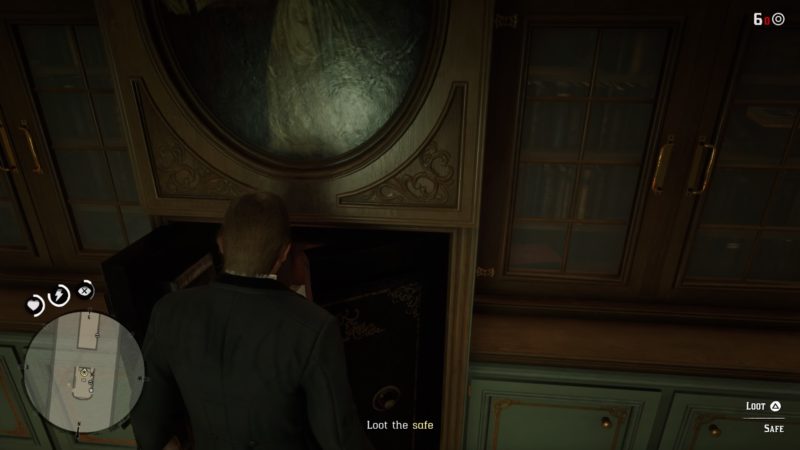 Go back to the poker area with Charles.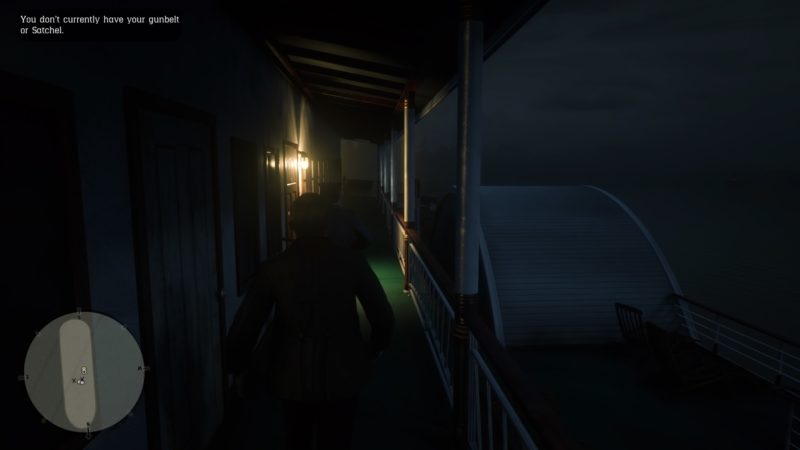 At the bar table, you will be accused of cheating. During the cutscene, gunmen will come in and you have to kill them.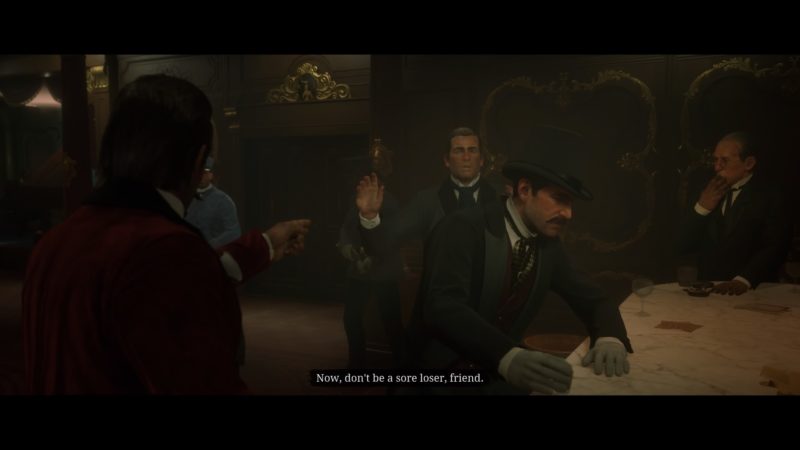 Kill the gunmen and get off the ship
Kill all those who are shooting at you and your gang. While shooting, keep going ahead and follow your gang.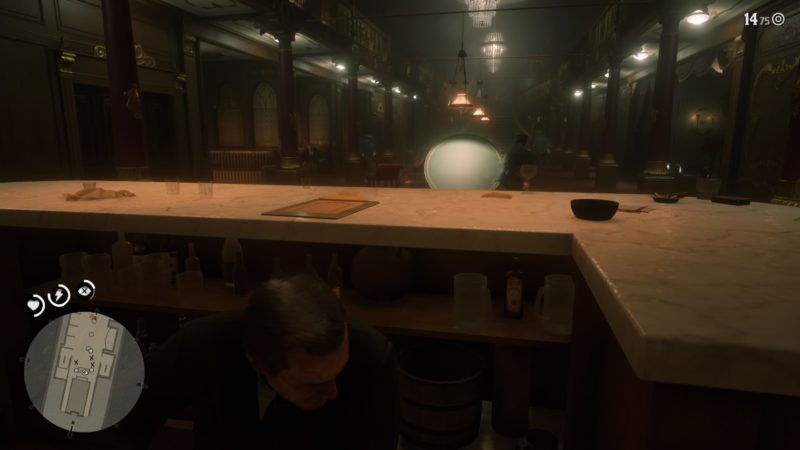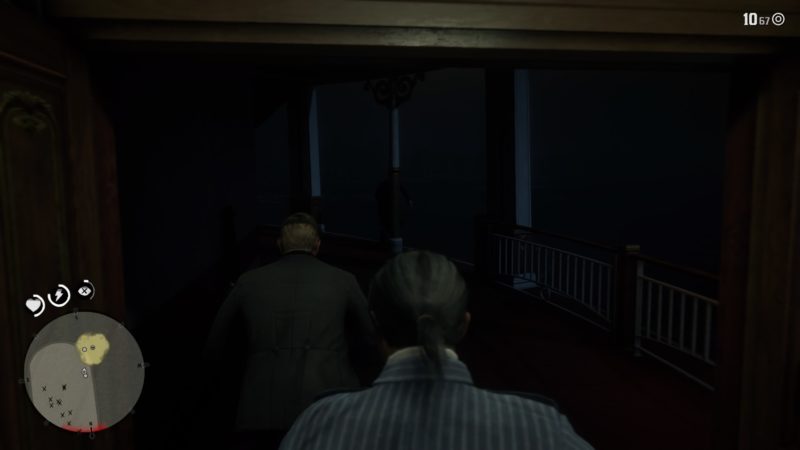 Jump off the ship to the area shown in yellow in the radar. The mission ends after the cutscene.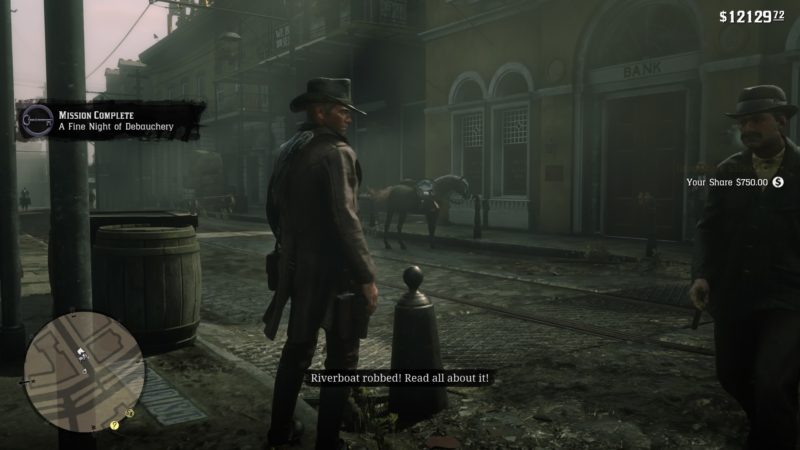 You will earn about $750. If you wish to get a perfect score, you need to:
Win the game of poker without Strauss' help
After your cover is blown, escape the boat in under 35 seconds
Complete the mission without taking any health items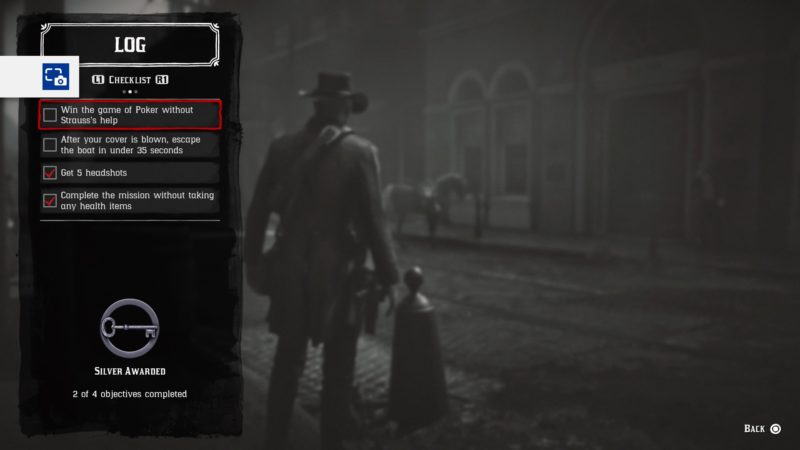 ---
Related articles:
Red Dead Redemption 2: Fatherhood And Other Dreams
Red Dead Redemption 2: Further Questions Of Female Suffrage
American Fathers (Walkthrough) – Red Dead Redemption 2
Red Dead Redemption 2: The Gilded Cage
Red Dead Redemption 2: Help A Brother Out (Walkthrough)
Joshua Brown (Bounty) – Red Dead Redemption 2
RDR 2: The Smell Of The Grease Paint